If you have ever wondered what a fairytale castle should look like, then Cahir Castle in Ireland is the perfect example. As one of the largest and best-preserved castles in all of Ireland, Cahir Castle is not only breathtakingly beautiful but also has a long and fascinating history that dates back to the 12th century.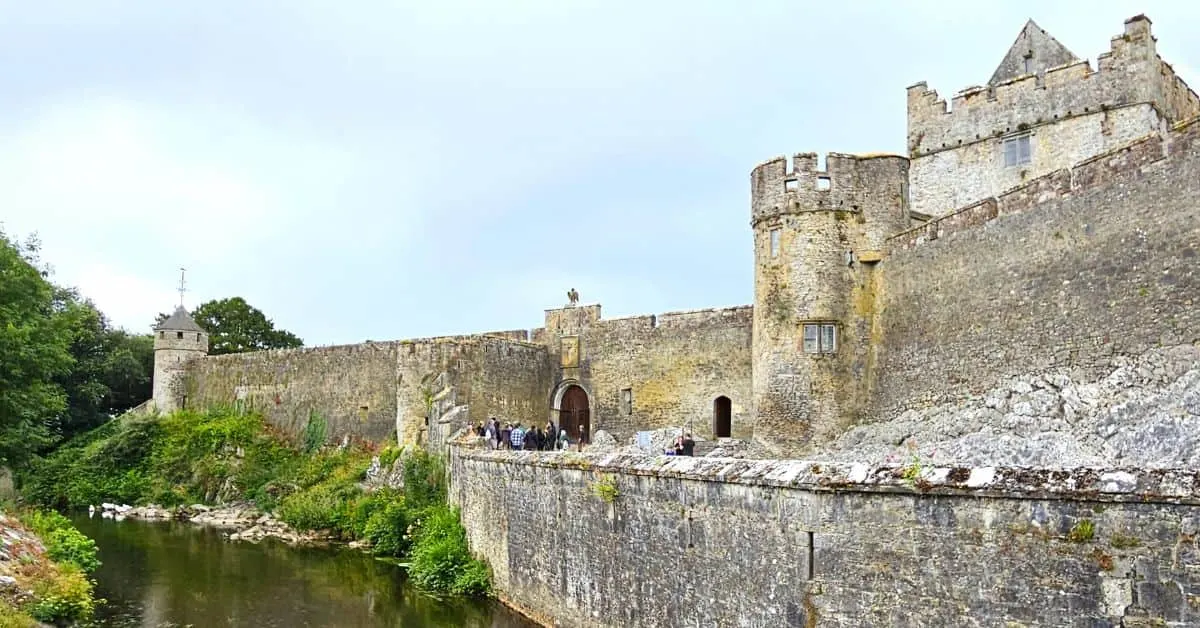 Cahir Castle
Cahir Castle is located in Cahir, County Tipperary and was originally built in 1142 as a way to guard an important crossing point over the River Suir.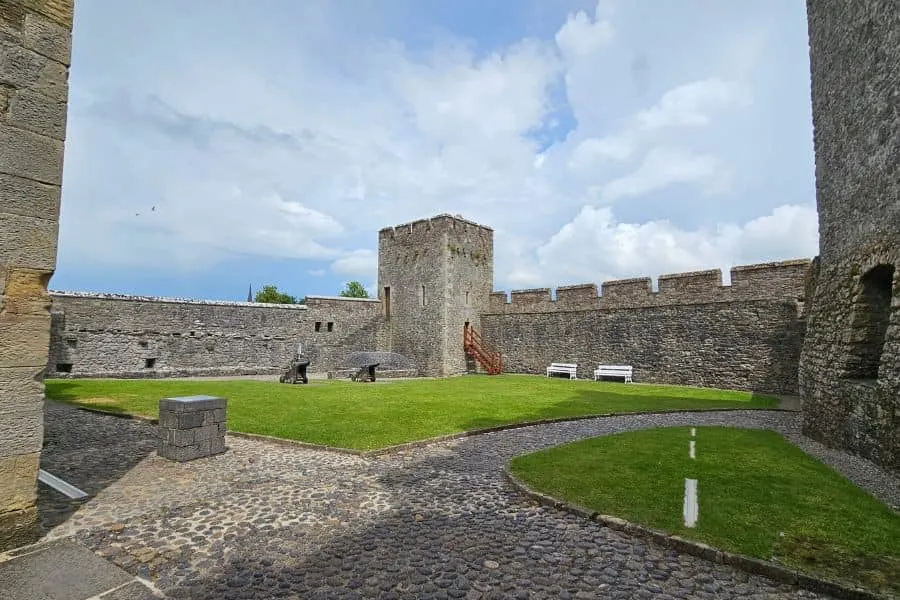 Over the centuries the castle underwent several renovations and remodels in the 15th, 17th and 19th centuries bringing it to the state it is currently.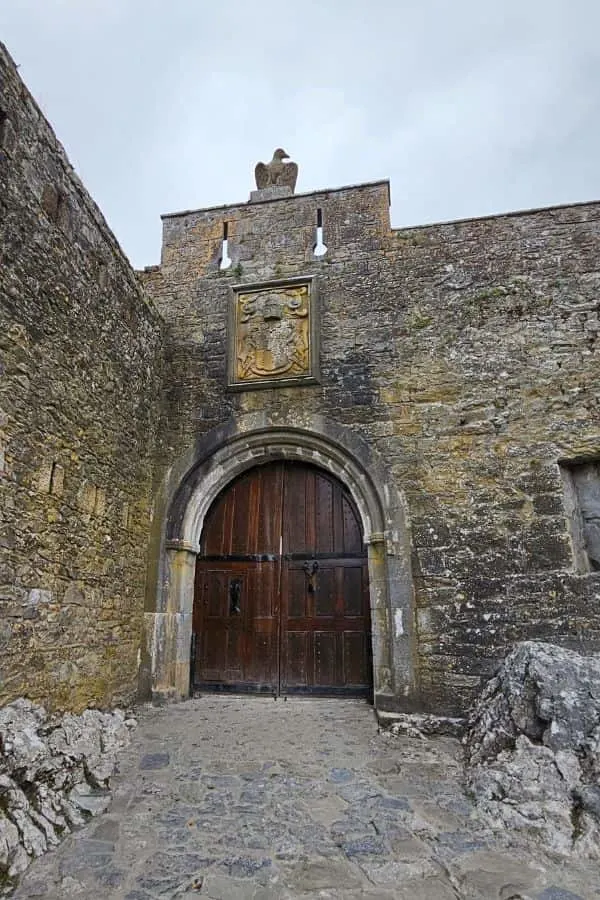 This castle was built to remain standing, using a defensive design that was cutting edge for the time.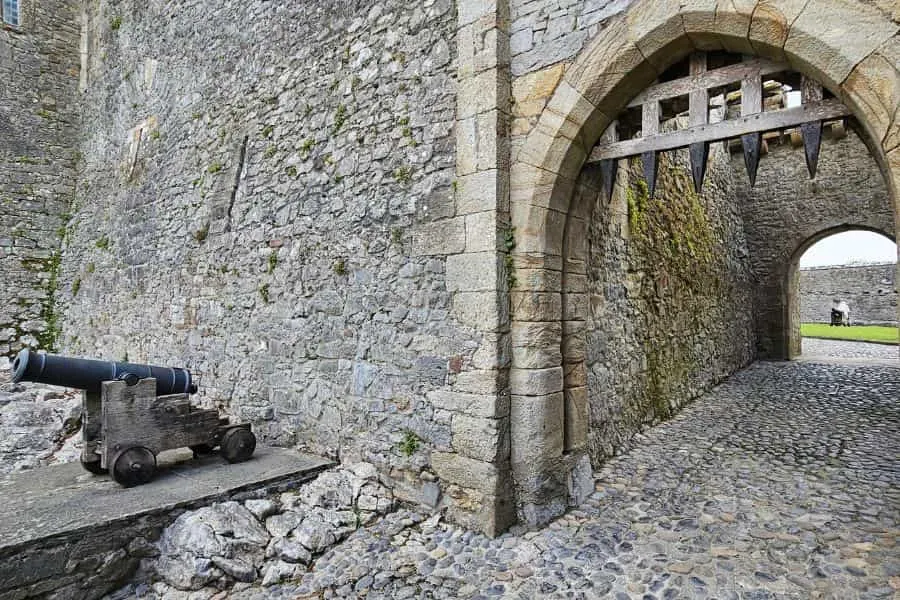 When you approach the castle, you will find a moat and an impressive fortified walls that were once used to protect the entrance from invaders.
In fact, as a testimony to its structural integrity, visitors can see a canon ball still stuck in the exterior wall!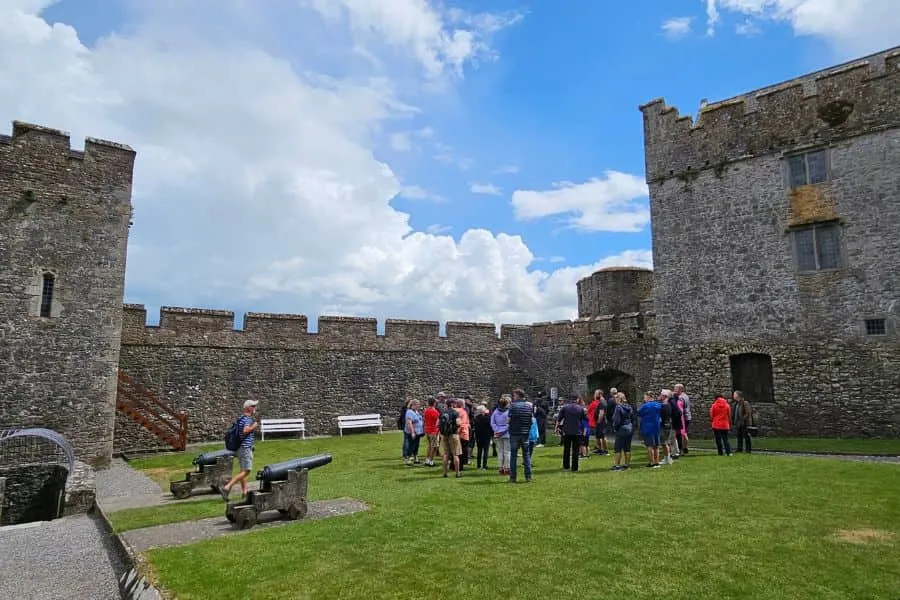 Guided tours are available throughout the day, but if you choose to go on your own, you will want to make sure you watch the audiovisual show that explains the history of the castle.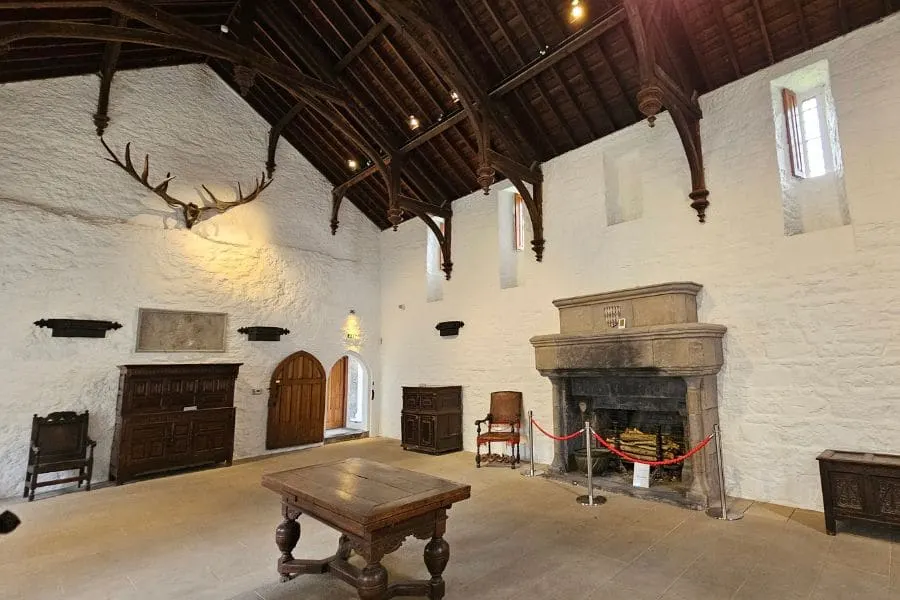 Guests can explore Cahir Castle's many rooms and ramparts, taking in the majestic architecture and history.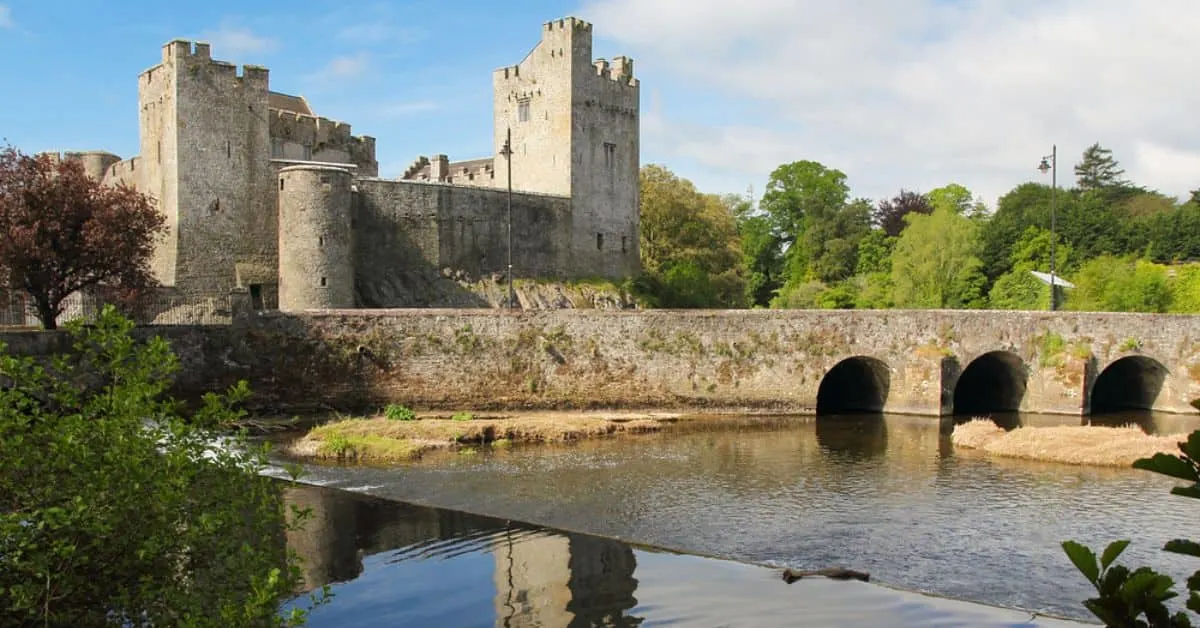 What Makes Cahir Castle the Most Beautiful Castle in Ireland
Part of what make Castle Cahir the most beautiful castle in Ireland is the fact that it sits upon a rocky island on the River Suir.
When the sky is blue and the swans are floating on the water, the castle appears almost like something out of a fairytale!
This is probably why it has been featured in many television shows and movies.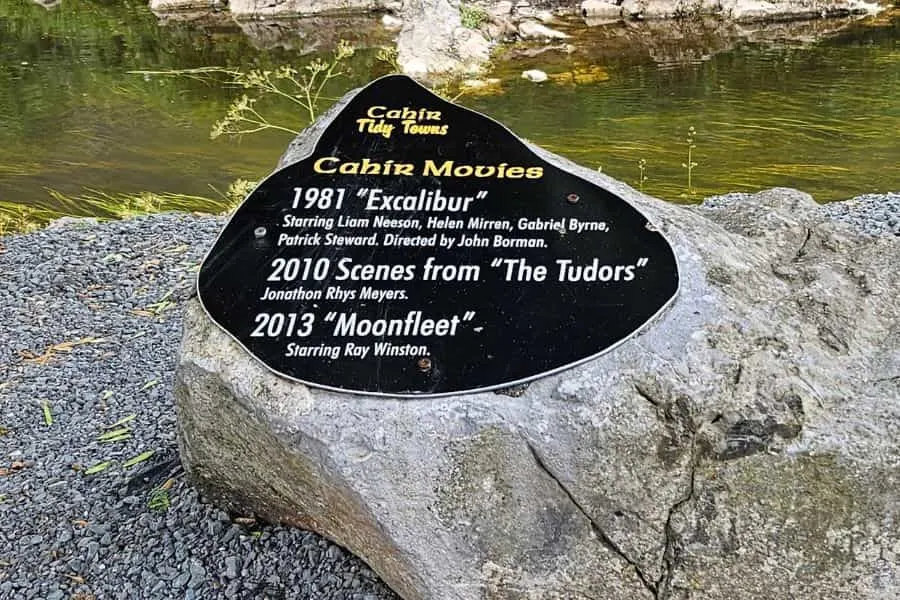 Here are some of the most popular films and shows filmed at Castle Cahir: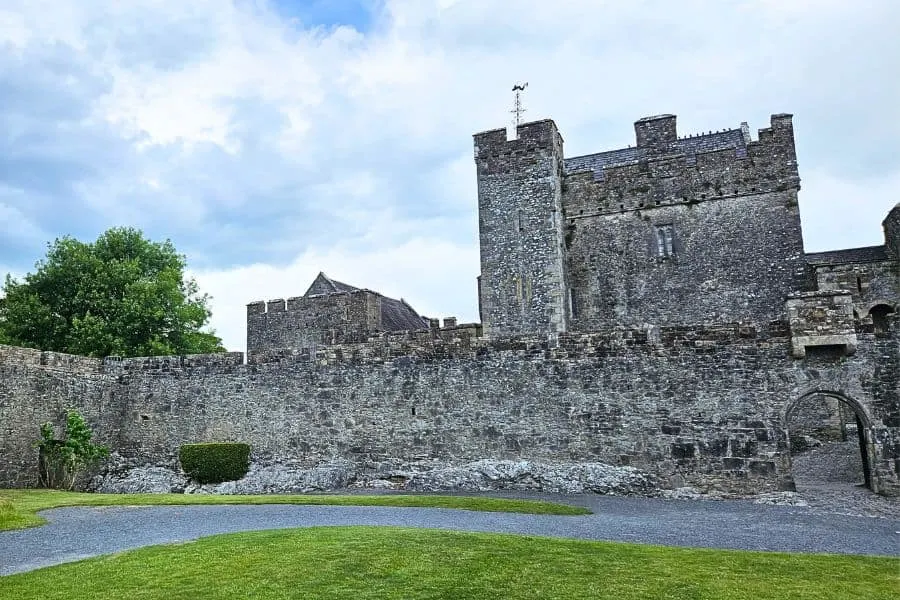 With its picturesque setting, well-preserved castle walls and open courtyard, it is easy to see why it is a favorite place to not only film but visit.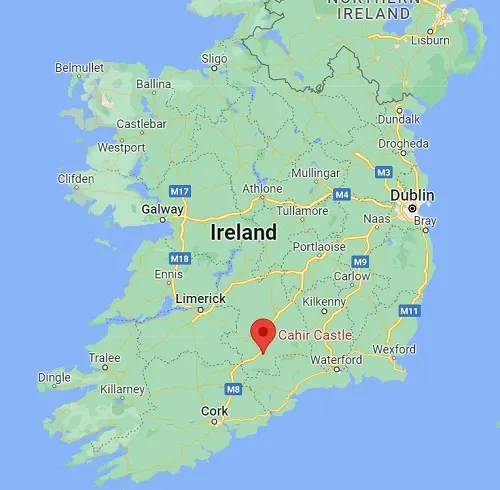 How to Get to the Cahir Castle
Cahir Castle is located in County Tipperary, Ireland which is about equal distance between Limerick and Cork. It can be reached by car or public transport from many other of the surrounding towns and cities, like Dublin.
Getting to Cahir Castle By Car
The castle is easily accessible by car from both Dublin and Cork, as well as from Waterford and Limerick. From Dublin, take the M7 motorway towards Limerick and follow signs for Cahir. From Cork, take the N8 motorway towards Cahir. Free car parking is available at the castle grounds.
Getting to Cahir Castle By Bus
Those travelling from Dublin, Cork, Waterford or Limerick can catch a bus to Cahir from their local bus station. The bus stops are located close to the castle.
Taking a Train to Cahir Castle
Those travelling from Dublin, Cork or Limerick can take the train to Cahir Castle Station. The journey usually takes about an hour and a half. From there, it is a short walk to the castle gates.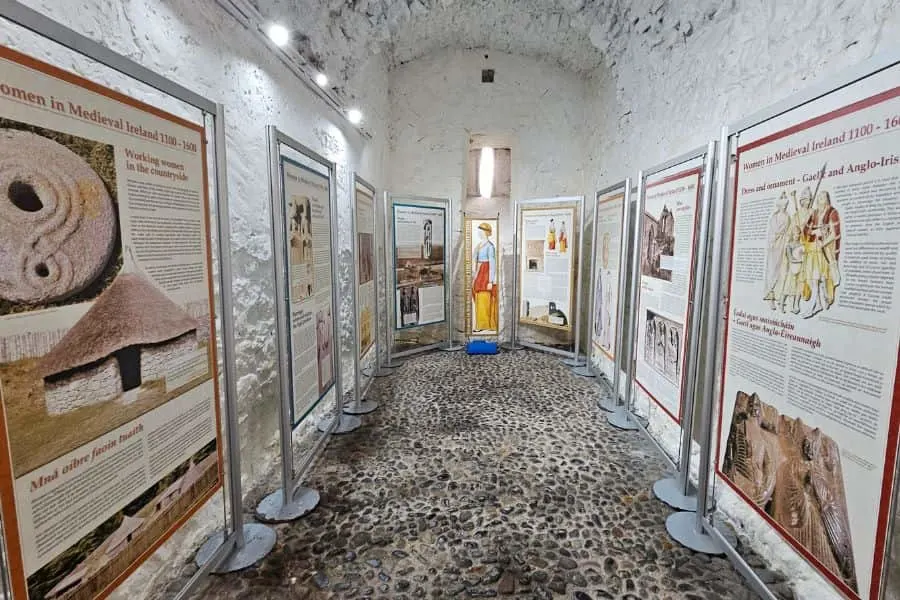 Admission to Cahir Castle
The castle is open year-round with the exception of the week leading up to Christmas. Times vary based on the season.
You can book tickets online, or in person.
Adult: €5.00
Group/Senior: €4.00
Child/Student: €3.00
Family: €13.00