We may earn money or products from the companies mentioned in this post. Read our disclosure policy.
If you are visiting London, you really should take a day to explore some of the ancient sites nearby. One of the best-known prehistoric monuments in Europe is Stonehenge. It is located in Wiltshire, about 90 miles west of Central London. While in the area, you should drive a few more miles and also see the ancient town of Avebury. Like Stonehenge, Avebury dates back to the Neolithic age and has similar stone monuments.
If you are planning to make this trip, we suggest getting the English Heritage Pass. For non-UK citizens, be sure to get the English Heritage Overseas Pass. This pass will get you into all English Heritage Sites throughout England.
Stonehenge
One of the most popular historic sites outside London is Stonehenge. Stonehenge's ring of standing stones dates back to the Neolithic and Bronze Age.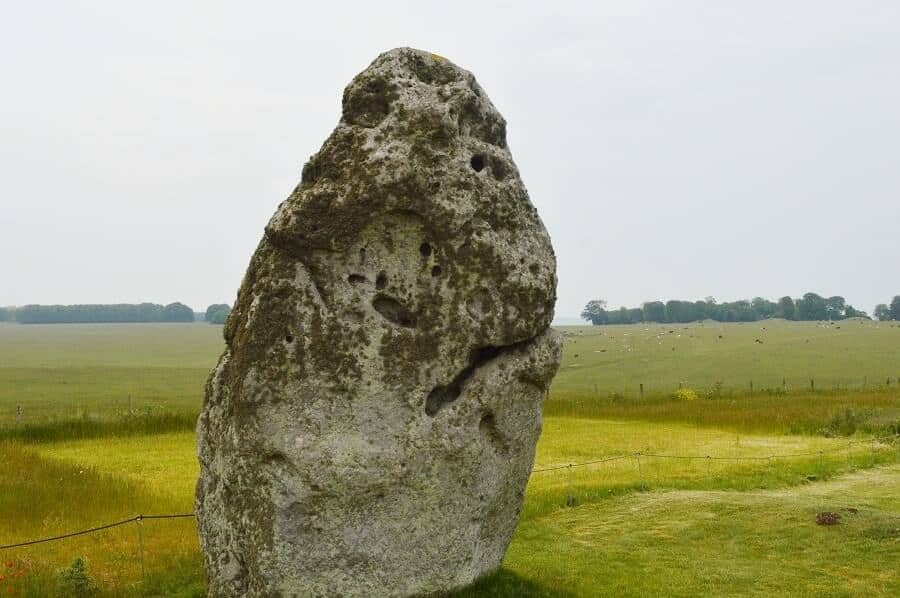 While you can just walk around on your own, I found it helpful to have the audio tour.  The audio tour has you stop at certain areas to give you insight on what took place there or what might have been found during a excavations.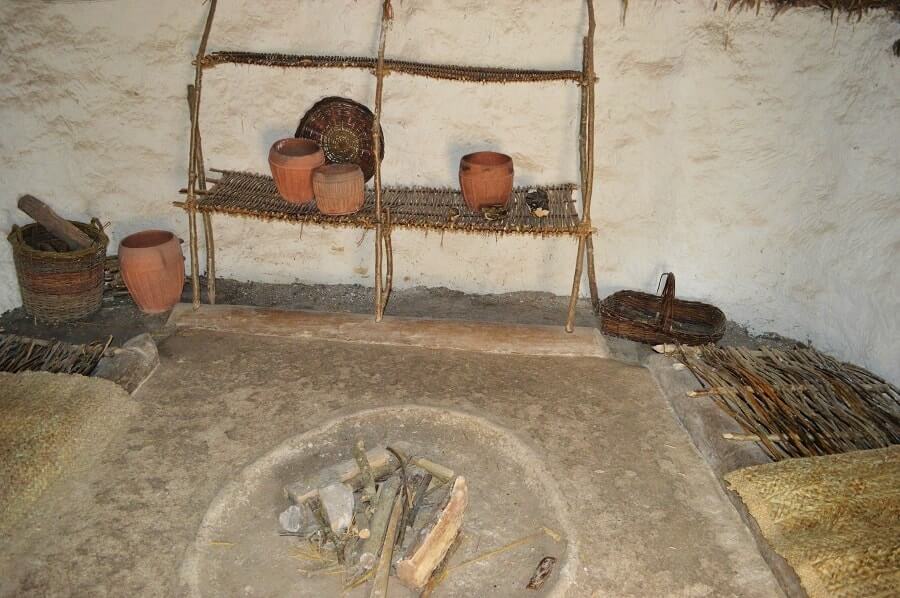 Other than the stone pillars of Stonehenge, you will also be able to step inside a Neolithic House, witness demonstrations on how people lived back then (including how the stone may have been moved) and see artifacts from the site in the exhibition center.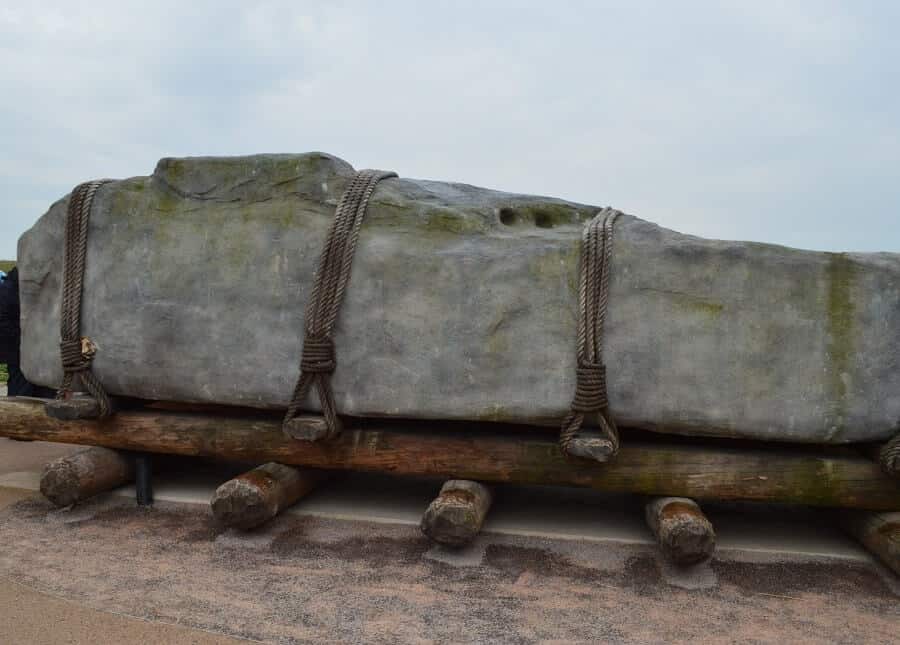 You will even be able to get a better understanding of where the ancient stones originally came from and how they were brought to this location.
Getting there from London:  You will find various tour companies that do day trips to Stonehenge. If you want to do it on your own, you can also train there. Just take the train from Waterloo to Salisbury and then board the Stonehenge Tour Bus than will transport you directly to the Visitor Centre. There is no public bus services that will take you to Stonehenge.
Avebury
This English Heritage site is actually an entire town encircled by a stone monument, making it the largest stone monument in the world. Avebury contains a set of Neolithic and Bronze Age ceremonial sites and burial mounds.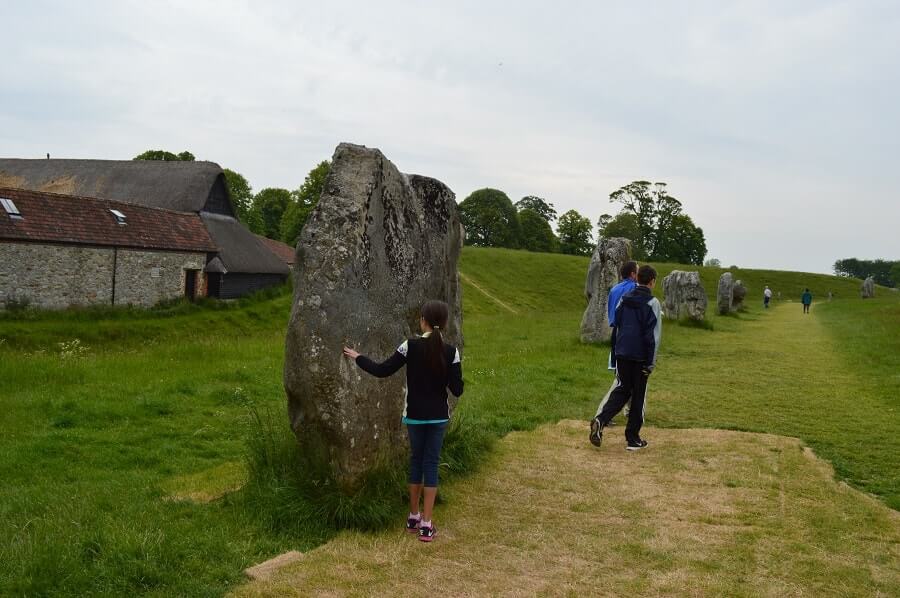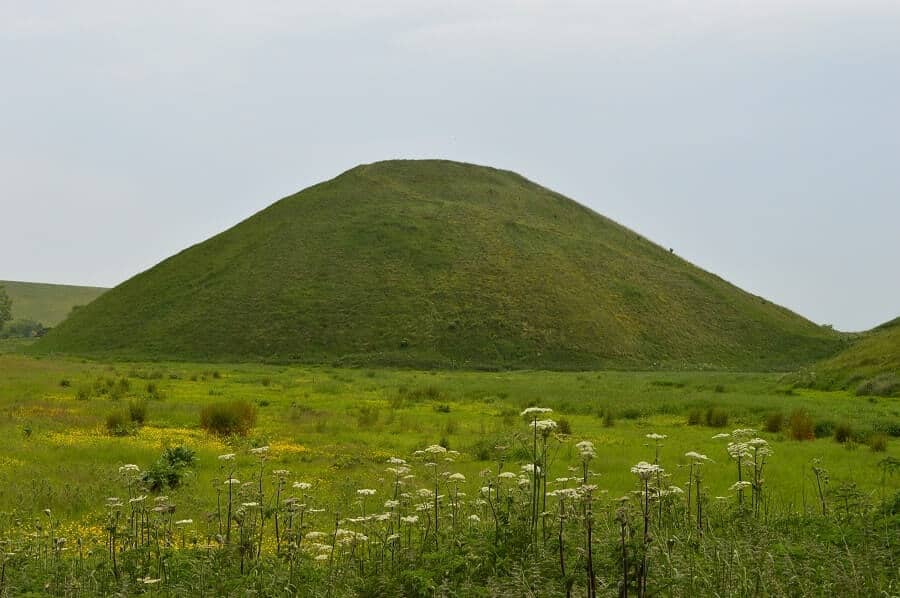 All of the sites in Avebury are walkable, but you will want to bring a good pair of shoes because it is spread out.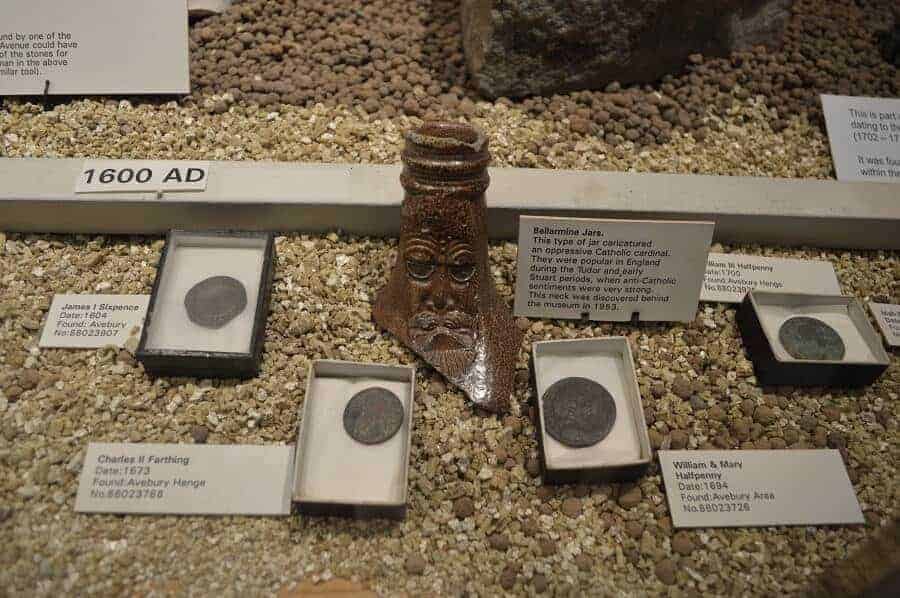 There is also a neat little museum that displays many of the artifacts that Scottish archaeologist Alexander Keiller uncovered in the area.  You can pick up a guidebook to the ceremonial sites at the Keiller Museum or you can just walk around town and you will see markers that describe each site in detail.
Getting to Avebury Avebury is less than 30 miles from Stonehenge and an easy drive, but getting from Stonehenge to Avebury via train & public transportation is another story. Many tours to Stonehenge will also take you to Avebury, and it might be your best option.   This is a good resource from getting to Avebury.
Have you been to any of these historical sites outside London? What was your experience?