Visiting Spain is something that can be one of the highlights of a trip to Europe. Located on Europe's southern Iberian Peninsula, Spain has 17 different regions that are as diverse in geography as they are in culture! Depending on where you go, your experience can be vastly different.
No matter what part of Spain you visit, you will find the people warm and welcoming, and the amount of things to experience, incredible. Before you head there, you should know a few important things about this beautiful country.
Guide to Visiting Spain
What should I know before visiting Spain?
There are a few things you will want to know when visiting Spain.
The Spanish have their own schedule. Many establishments close midday for Siesta. If you aren't already familiar with the term, Siesta is a midday nap. It is a time to relax after lunch and be with family so that you can be re-energized for the evening. Siesta typically is from 2pm-5-pm.
You will find that Spaniards enjoy lunch the way Americans enjoy dinner. It is the big meal of the day. Thus, dinner is no big deal. Many in Spain don't eat dinner until late into the evening and often, it is just tapas with drinks.
Tapas are like appetizers to Americans. But the Spanish take it to a whole new level with some of the most amazing choices.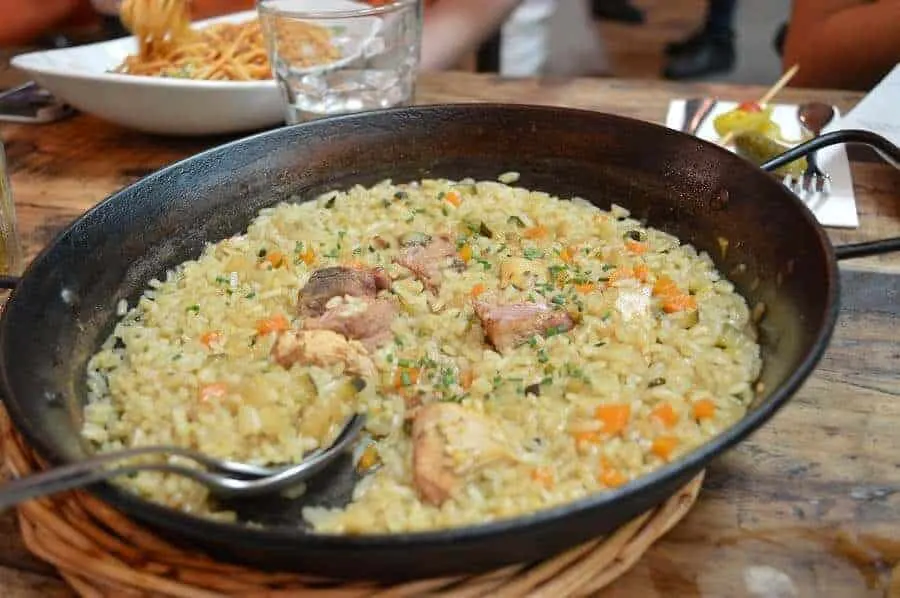 What is traditional Spanish food?
Because Spain is surrounded by water, you will find seafood plentiful. For instance, much of the food in Valencia features mussels in everything from tapas to paella.
Paella is a traditional Spanish dish made of rice, vegetables, meat (usually seafood), olive oil and saffron (among other spices) served in a cast iron skillet.
Another popular Spanish dish is Tortilla Española. It is a combination of eggs, potatoes, onions and sometimes ham or sausage. It's like a Quiche but better!
When it comes to meat, you will find chicken, beef, ham and lamb also in many dishes.
Do note that if you ask for beef in any form while dining in Spain, you will get it served to you on the rare side unless you request it cooked differently.
Make sure that you make it your goal to eat some of the best Spanish dishes in the region where you are located. If you are unsure what to get on the menu, ask the server.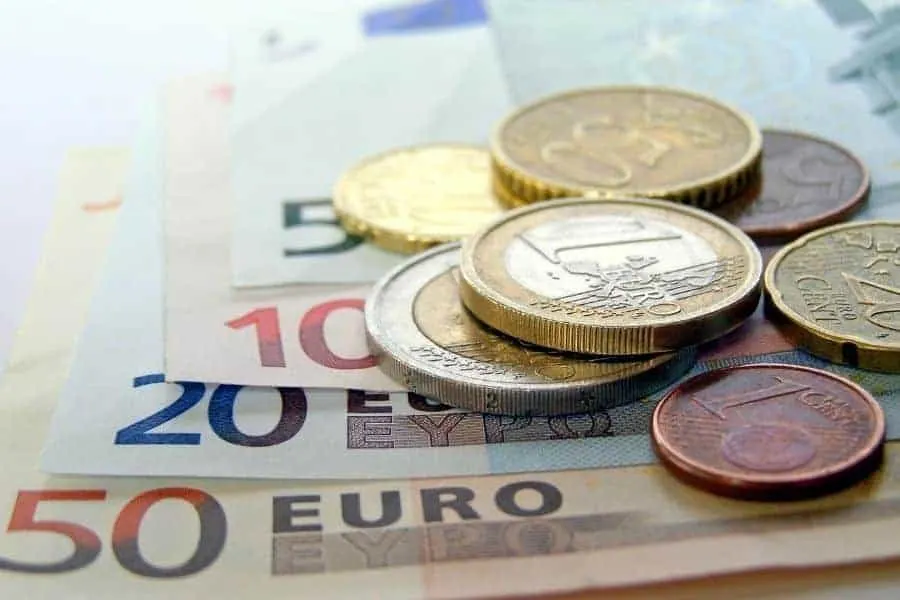 What Currency does Spain Use?
The currency in Spain is the Euro. Euros are issued in €2, €1, 50c, 20c, 10c, 5c, 2c, and tiny 1c coins. Banknotes are issued in €5, €10, €20, €50, €100, €200 and €500 domination. While you can pay with a credit card in most places, not all take them. Be sure to always carry Euros with you.
More on Visiting Spain