If you are planning to go out of the country for the first time, there are several things you are going to need to do to prepare. While much of what you will do will depend on where you are travelling to, there are certain things that all people who have never left the US before need to take care of. Make sure you read through these international travel tips for first time travelers so that you can make sure you are prepared!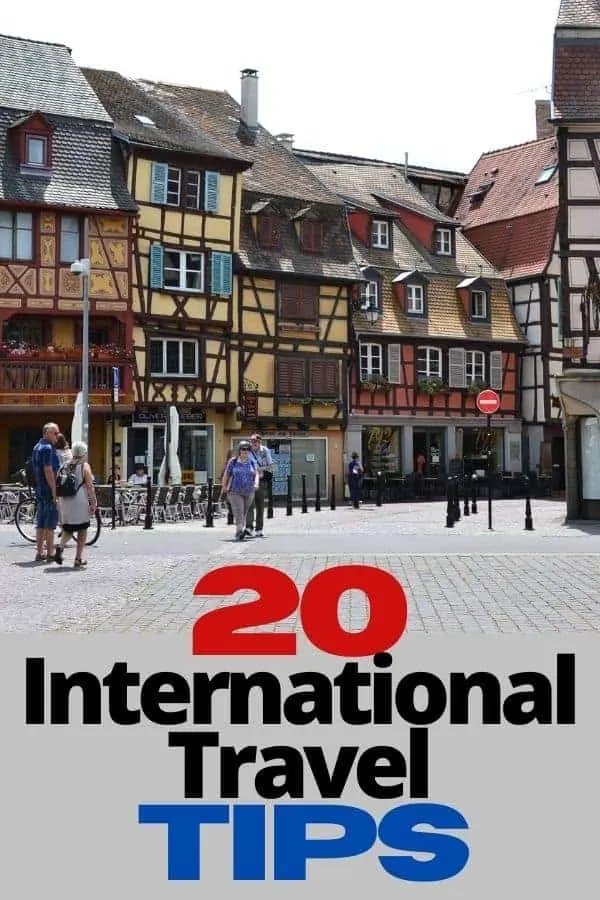 20 International Travel Tips For First Time Travelers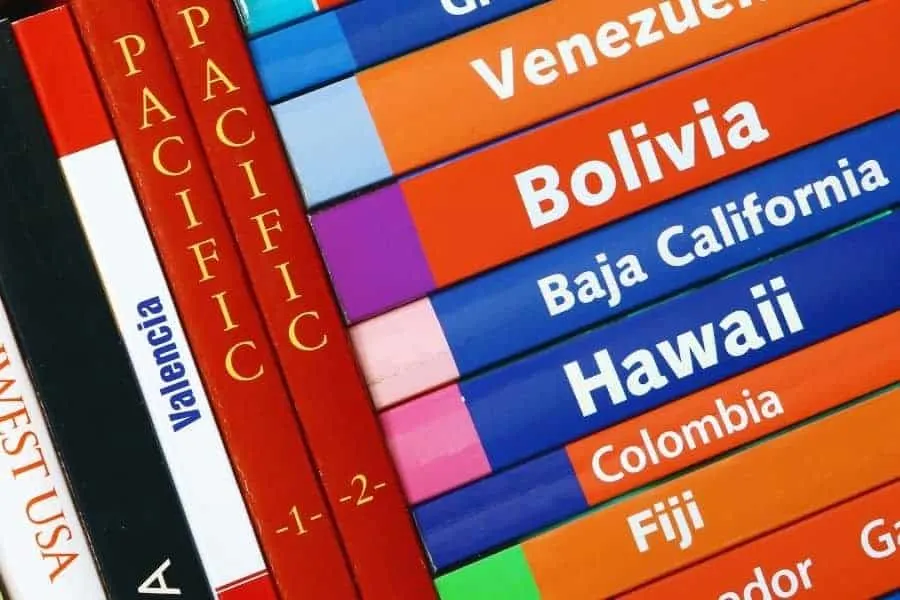 1 . Read up on Your Destination
Read up on your destination in advance of your trip so that you can plan what you want to do & see while there. My absolute favorite destination guides are those by Rick Steves.
His books have a wealth of information, including where to eat, background information on attractions, tips for avoiding lines and some places will even offer you a discount when you show them your Rick Steves book. Yes, he is that respected!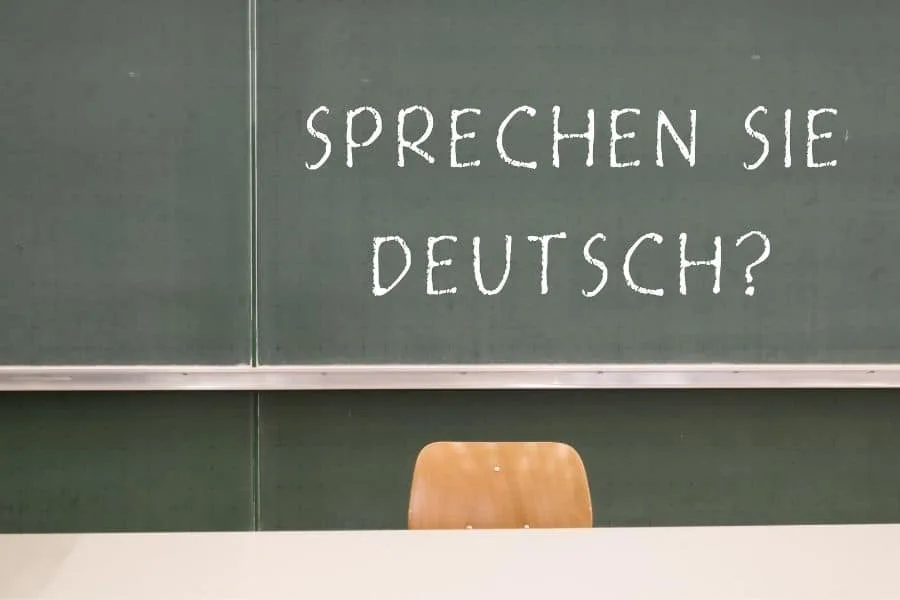 2. Brush Up on Foreign Language Skills
While you don't have to be fluent to travel internationally, you should know a few things that will help you navigate in a foreign language.
Many European nations teach English in primary school, and you will find that people, for the most part, will be able to speak a little.
But really, it is your responsibility to learn how to communicate with the locals for your basic needs.
I would suggest that you learn some basic phrases in the language of your destination country:
Do you speak English?
Where is the bathroom?
How do I get to XYZ?
I am ready for my bill.
Thank you & You are Welcome
Excuse me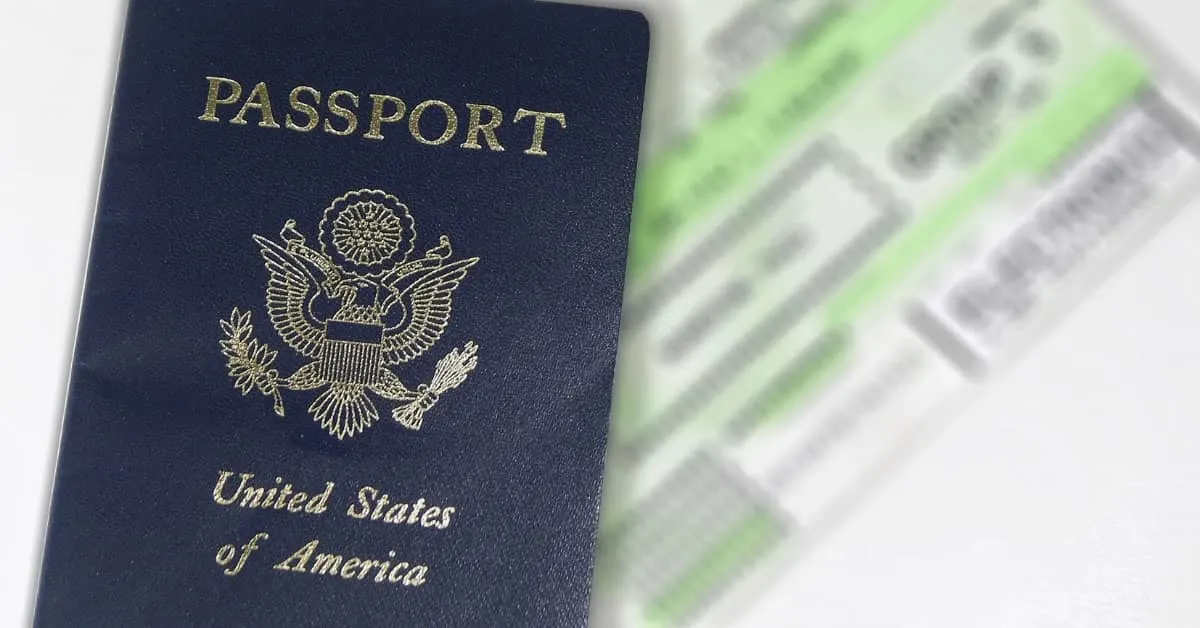 3. Apply for your Passport
The process for getting your US passport is not too difficult, but you will want to make sure that you do so well in advance of your trip.
Waiting until the last minute will cause you nothing but headaches. Use these tips for getting your US passport.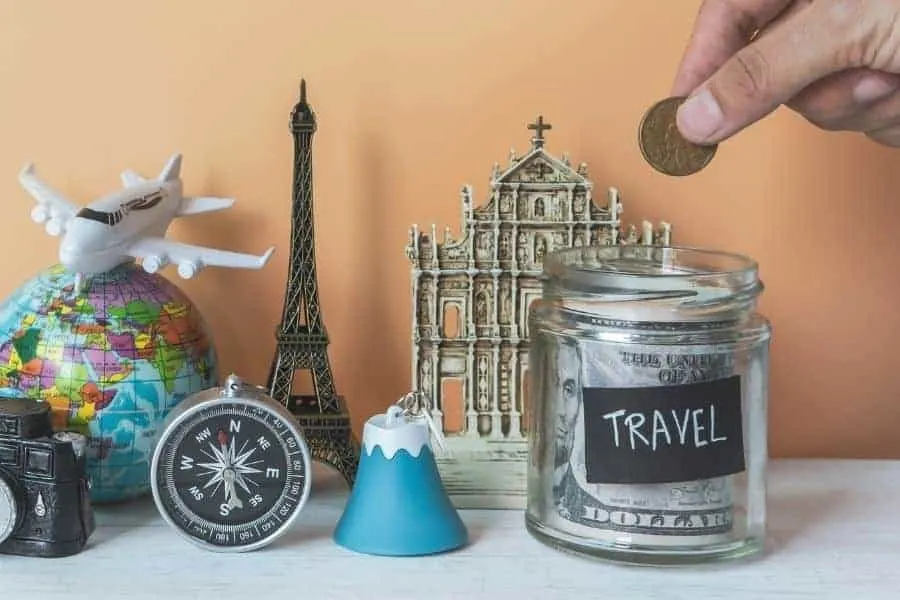 4. Create a Budget
When you are planning your trip, make sure that you create a budget. And then, allow for even more.
Traveling is not cheap and you are always going to have unaccounted for expenses whether it is a train workers strike or you need to use an Uber.
You will want to also look at conversion rates (although these will change nearly every day) to get a feel for the value of the US dollar in the country(s) you are travelling.
5. Consider travel insurance
Travel insurance is a cost you should budget for, especially in this day & age. You never know when you might encounter a health crisis, a travel hiccup, or lost baggage.
It is better to be safe than sorry. Before you sign any travel insurance documents, make sure you know what it includes and what it doesn't cover.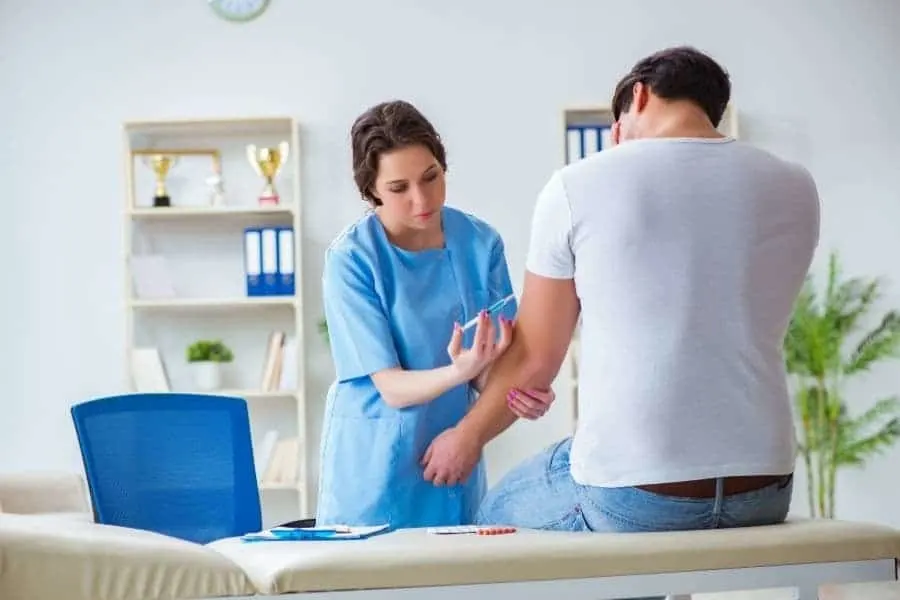 6. See a Doctor
Most likely, the places you travel will not check your health care plan or your immunization record, but it is in your best interest to make sure you are up to date.
If you wear a medical device or need to travel with medical supplies, you should have a letter from your doctor on you when you travel by plane.
This will take the headache out of having to explain why you are setting off detectors or traveling with such items as a syringe.
If you are travelling solo, I would also recommend that if you are someone who has a ongoing medical issue, that you wear a medical bracelet to alert in case you were incapacitated at some point on your trip.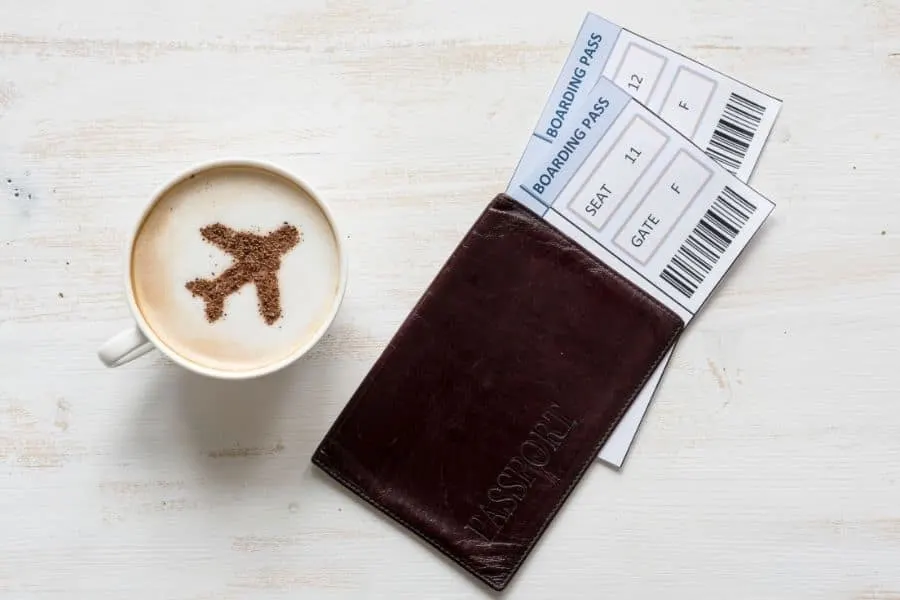 7. Book Flights
One of the first things you should do is book your flights. You will find that the farther out your book your flight, the cheaper the cost.
When looking at airlines, make sure that you do your homework.
Find out if you can book your seat in advance, how many carry on items you are permitted to bring and the cost of luggage. You should also look at whether or not a meal is served, there are movies, or any other incidentals you need to take into account.
Don't be afraid to look at budget airlines, just make sure you do your homework.
Some budget airlines have been known to cancel flights or altogether fold. You are going to want to make sure to read all reviews.
8. Booking Car Rentals
Those who are planning to rent a car on vacation should make sure to book your rental car well in advance of your trip.
Be sure that you know what type of car you want (size and transmission). Some companies will include GPS, while others will upcharge you for this. If you are getting a data plan with your phone company for overseas usage, you may not need to add GPS.
Something else to consider is insurance. Car rental agencies will ask you if you want to purchase rental insurance. You should speak with your local car insurance company first to see what they advise. If you are covered by your policy, there is no need for extra insurance.
One thing that some countries also insure are the tires. If you experience a flat tire, they will cover the cost of the tire replacement. Otherwise, that is something you will have to pay outright for.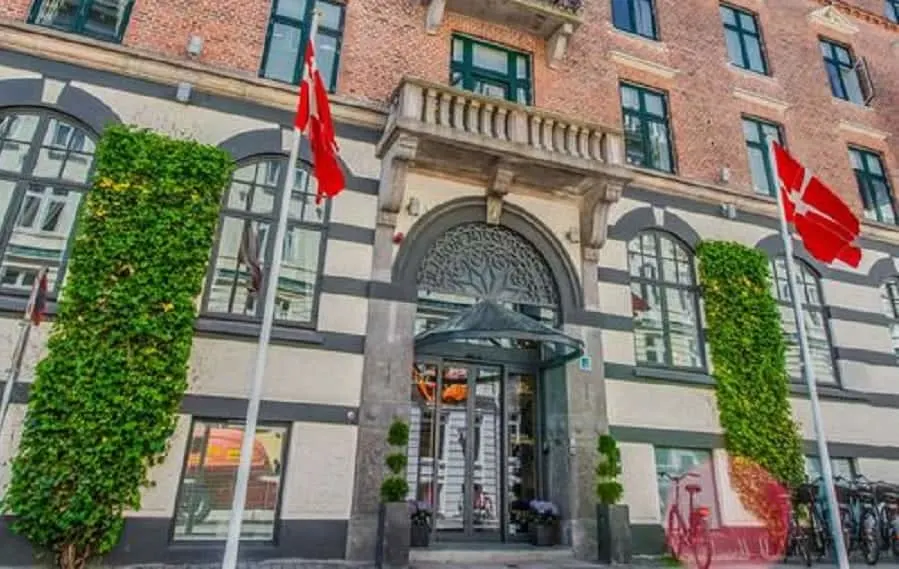 9. Booking Accommodations
When you have your itinerary nailed down, you should start booking your accommodations.
You should choose places that are conveniently located to the things you want to do.
If you are using the rail system, make sure that you don't book a hotel that is too far off the beaten path. One that is within walking distance would serve you much better.
Consider what you are getting in terms of the price of the accomodations. If it is conveniently located so you don't have to Uber or rely on transportation, than it might pay to spend a little more.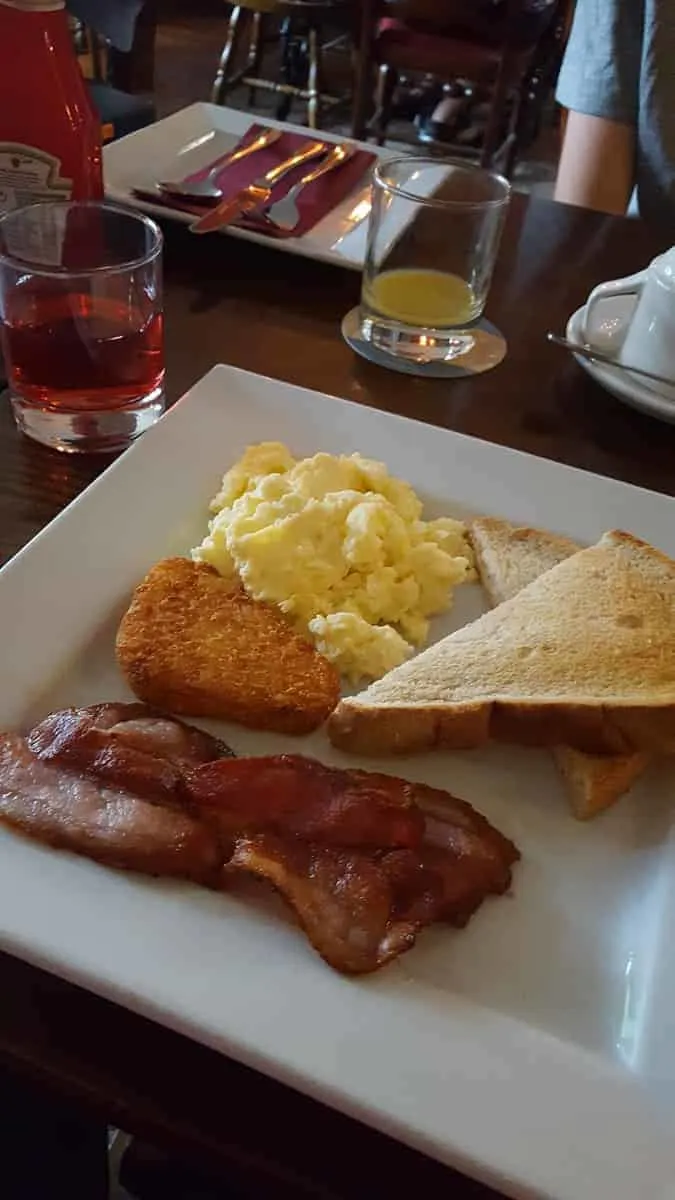 Many places will also offer breakfast, that is a nice perk if you are someone who likes to fuel up at the beginning of the day.
Those that are travelling with kids will have a more difficult time finding accommodations that sleep 4 or more. Make sure that you know what you are looking for in terms of space.
Some European hotels and Bed & Breakfasts do not have an ensuite bathroom. Make sure you check on this prior to booking!
If you are driving, you will want to ask about on site parking. Not all places have parking available, especially in the smaller towns and villages. This should be factored when determining the cost of the stay.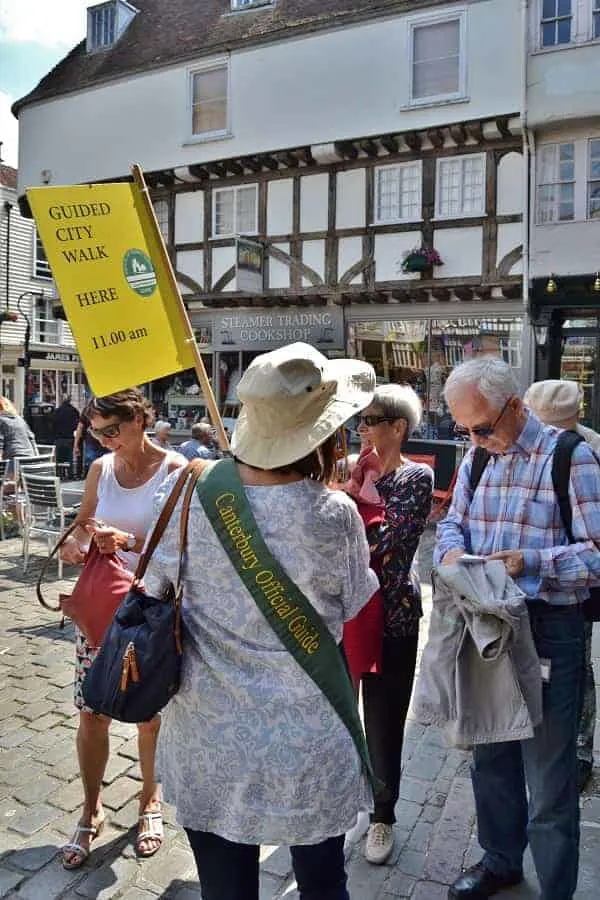 10. Booking Tours
Those planning on taking a guided tour, should make sure to book these in advance. You will want to make sure that you carefully read reviews before booking and understand what you are getting for the money.
When travelling with children, make sure of the cost of the tour for the different ages in your group. Some will discount based on age, some will not.
11. Booking City Passes
I am a big fan of city passes for larger cities. These passes will usually be cost friendly and also serve as a way to skip lines which means it is saving both time and money.
One benefit that many City Passes also have is that they include some type of transportation.
You will find that they will offer either a bus tour or free local transportation on their bus system or even boat tours.
I really don't think you can ever go wrong with a city pass unless you are only visiting the city for half a day.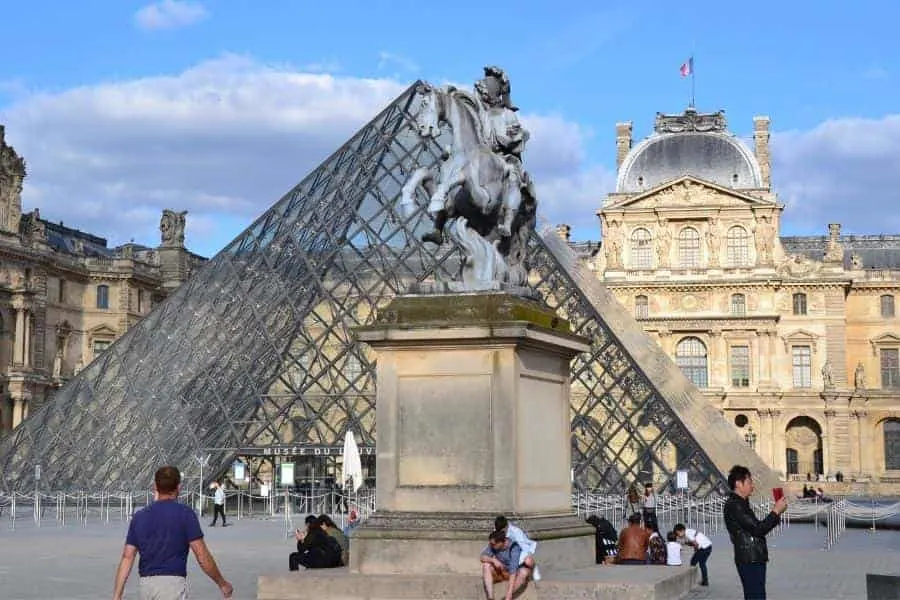 12. Booking Attraction Tickets
Never wait until you get to an attraction to book a ticket (unless you have no choice).
You will find that the tickets are generally more expensive, can sell out or the lines are so long that you spend hours standing in them when you could have been enjoying the site.
Check places like Viator & Trip Advisor prior to getting tickets to see if they offer any discount. Cross check that with the destination site itself to see where the best price falls.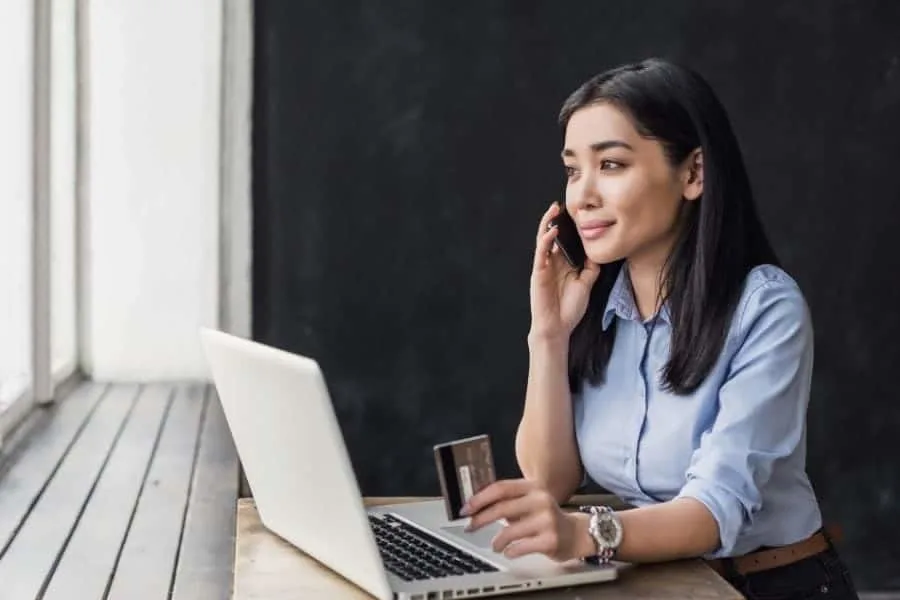 13. Call Your Credit Card Company
When you decide to travel abroad, you should plan to carry at least one credit card (not your debit card). Credit cards are the preferred payment nearly everywhere and you will find it handy when you need to pay on the spot at a kiosk.
Make sure that you let the credit card company know that you are traveling abroad or they might think your card has been stolen and put a hold on your account.
The other thing you will want to make sure that you have is the PIN number for that credit card. You will need that for many things, but most definitely if you want to withdraw cash.
14. Call Your Cell Phone Company
Some phone plans carry an addon service for those traveling abroad. Usually, they will charge you per line per day and can be as little as $10 a day for an international roaming plan.
I believe it is imperative to have phone service so if you don't want to use your own phone company, there are some other options.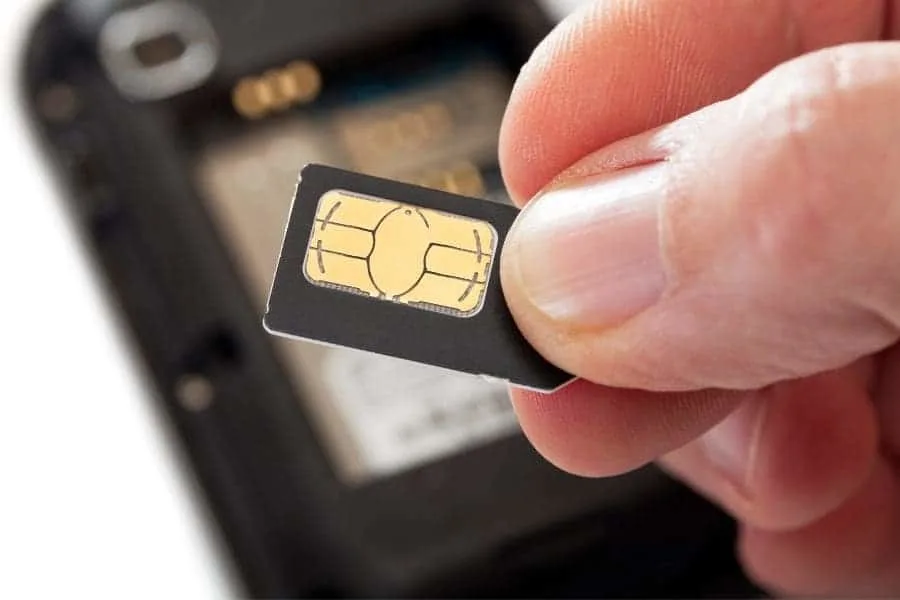 15. Consider International Sim Cards
If you are hesitant about taking on the charges from your cell phone company, you might want to invest in a SIM card. This small chip is plugged into your phones and allows the phone to connect to a local network.
You will find SIM cards in most International Airports or you can can order them in advance of your trip. Country-specific SIMs usually have the lowest rates, but if you are not going to be stationed in just one place, opt for a regional SIM card.
16. Make sure you have a Cloud account.
You will most likely be using your phone for a number of pictures and videos while traveling abroad. It is really important that you have a backup service like iCloud or OneDrive to download your images.
In addition to your personal photos, one of our best international travel tips is to take photos of all your travel documents so that you have a second copy in case of emergency!
Make sure to upload all of those to your cloud account before you go!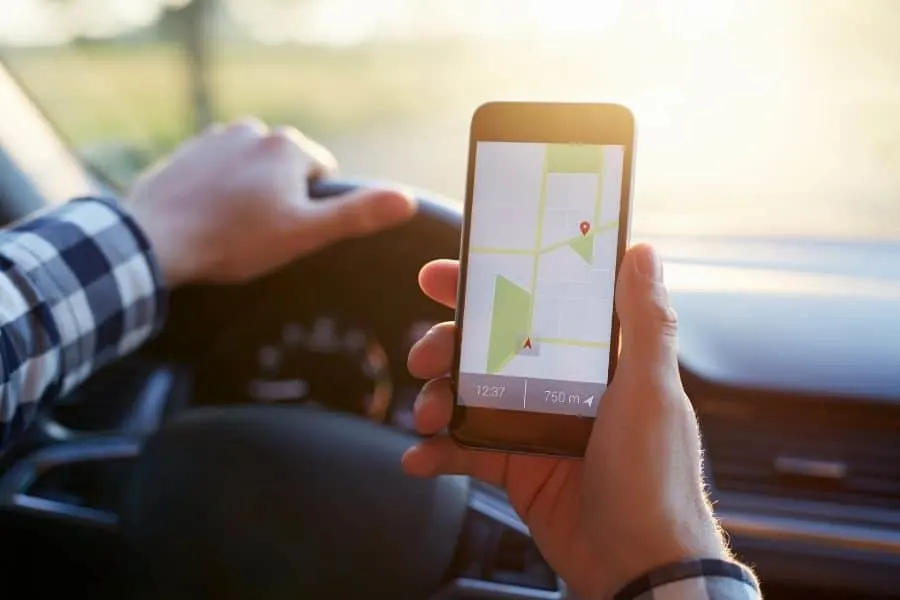 17. Download City Maps
Your phone is going to be a real help when you are going to navigate, but you might not want to burn through your data. Do yourself a favor and download city maps ahead of your trip.
Not only do we always download city maps, but we also download Rick Steve's FREE audio guides. They are amazing!
18. Enroll in the Smart Traveler Program
Since you are travelling internationally for the first time, you probably should take the time to enroll in the Smart Traveler Enrollment Program.
This alerts the government that you are traveling and where you are going.
In the event there is an international issue, they will be able to contact you in the case of an emergency. It is just a safe guard to help you in the event you need it.
Travelling out of the country can be scary! If you make sure that you do these things before traveling abroad for the first time, you will be setting yourself up for a successful trip!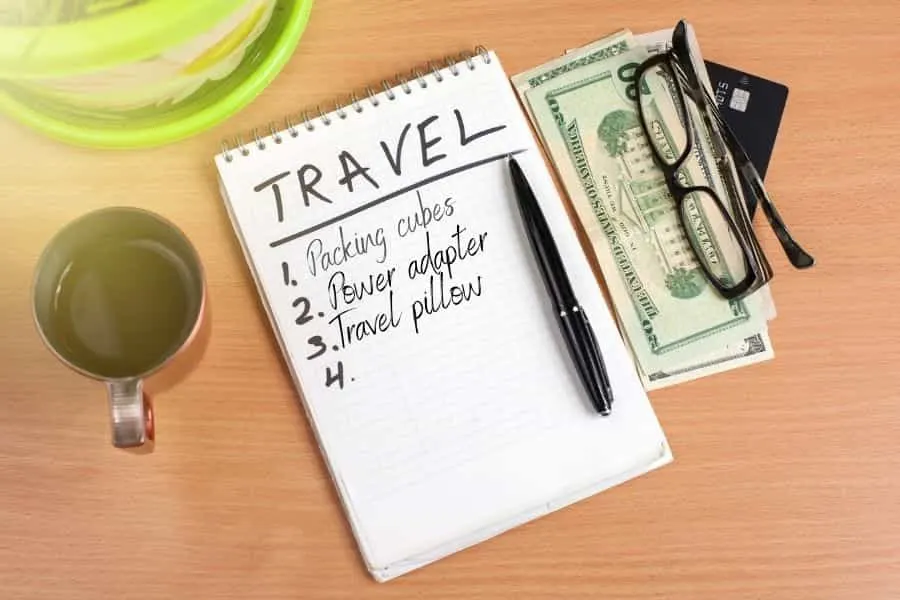 19. Create a List of Things to Buy
Yes, you will probably want some new clothes for your trip, but even more important are the things you will need.
First, make sure that you have the right items to help you with packing.
We have an international packing list that has everything we think is essential to help you pack
Secondly, there are some items you are going to want for a long haul flight. These things will make the long plane ride go a bit more smoothly.
Lastly, make sure that you have gear to help you on your vacation. Some of our must haves include a money belt and plenty of power adapters.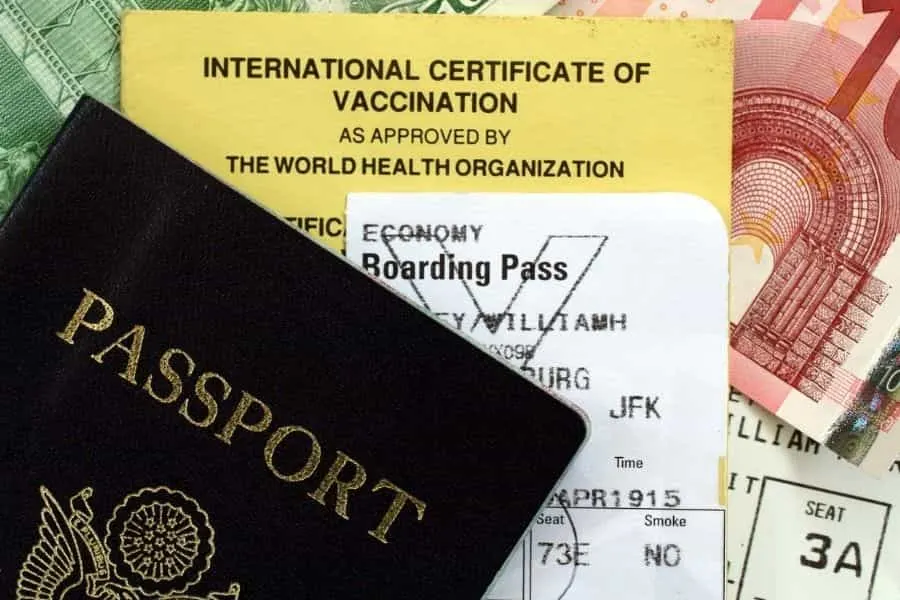 20. Organize your documents.
When you are going on trip overseas, you are going to have to keep up with all different types of documents from tickets to passes.
Do yourself a favor and invest in an organizer that you can travel with. I absolutely love this organizer that has places for all your items!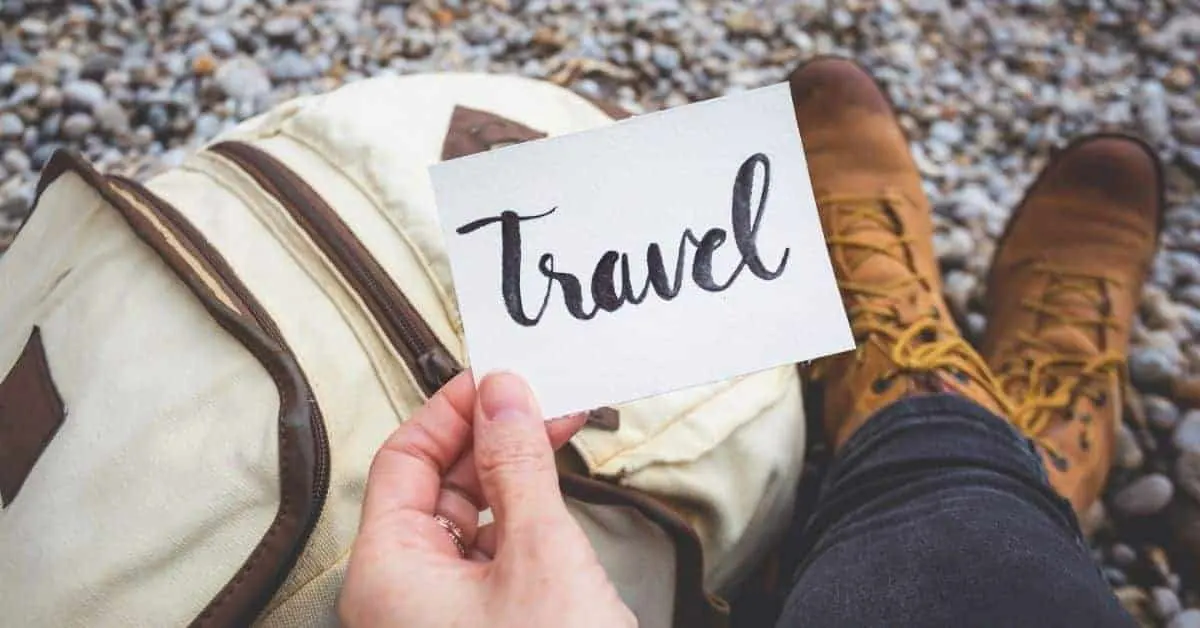 We know that taking your first trip abroad can be scary, but we hope that these these international travel tips will be useful!