Exploring Nashville can be overwhelming with all its endless attractions, sites to see, and countless things to do. One thing you won't want to overlook are all the Nashville Murals.
Nashville is home to some of the most vibrant and awe-inspiring murals in the country.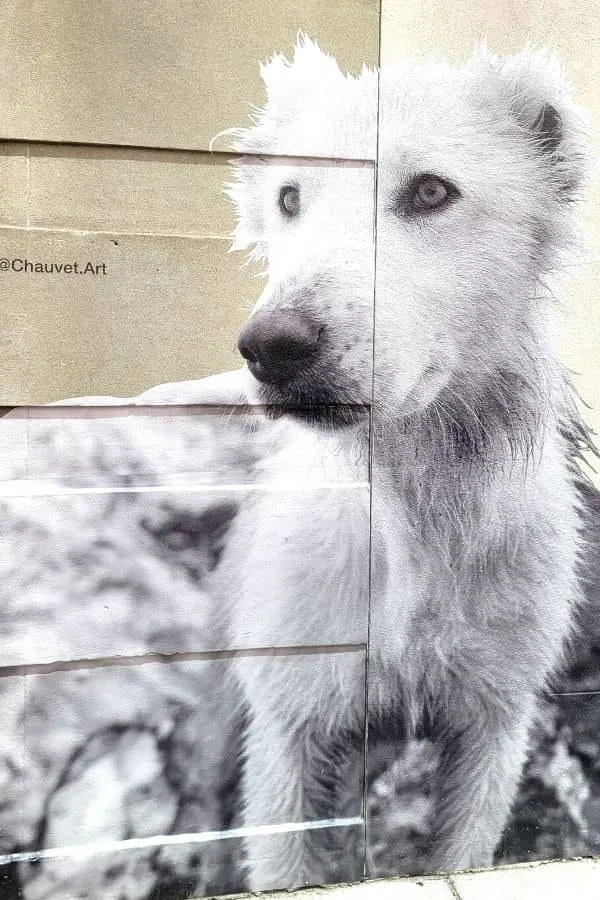 Whether you're a local or a visitor, it won't take long for you to find yourself immersed in the vivid colors and arresting images these murals have to offer.
While you can take various mural tours of Nashville, you can also just do it on your own.
These free art displays are easily found on buildings, city walls, and even on dumpsters!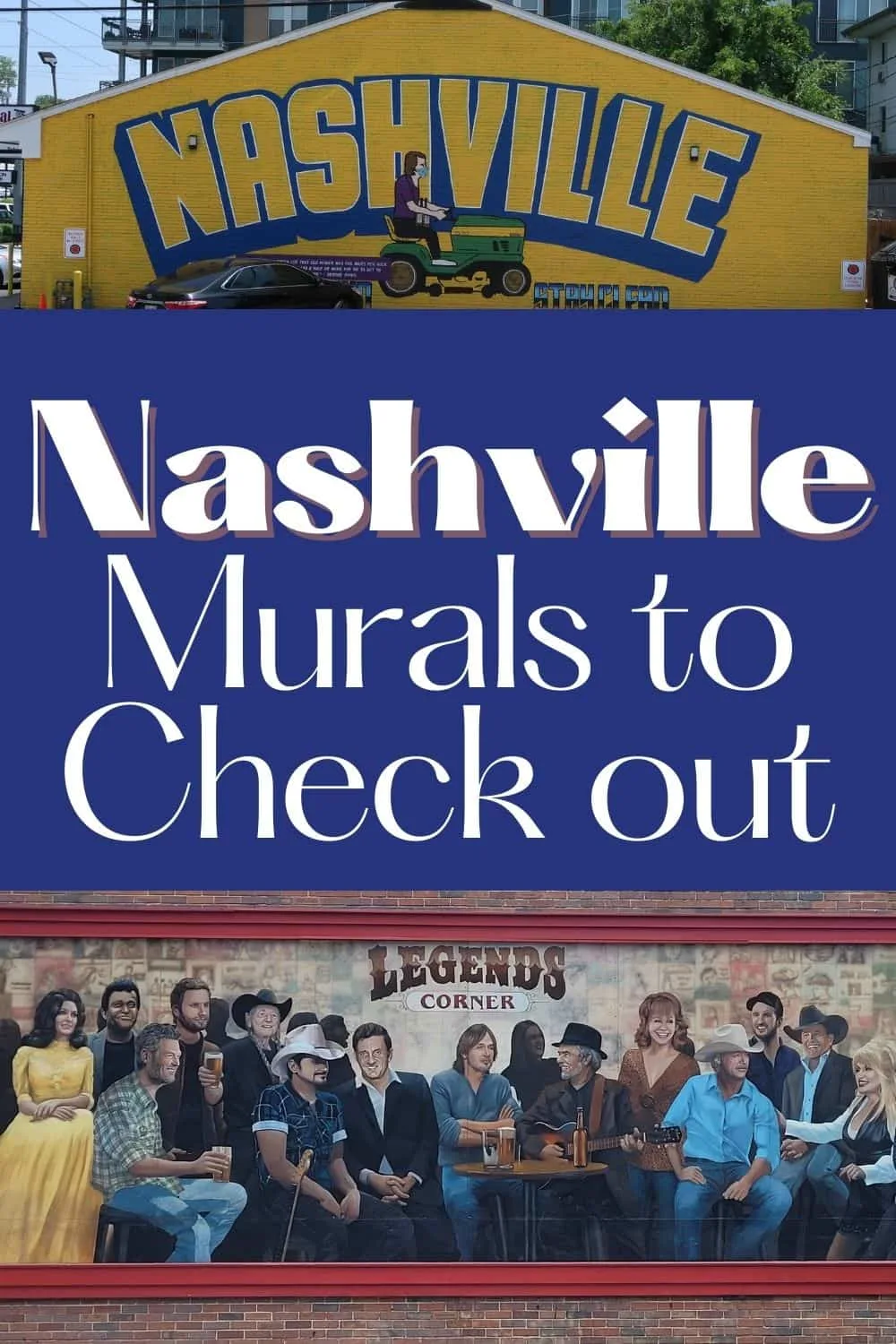 10 Nashville Murals to Check Out
There are so many different murals that you will never see them all in one trip. That is why I am sharing with you just some of my favorite Nashville murals to check out.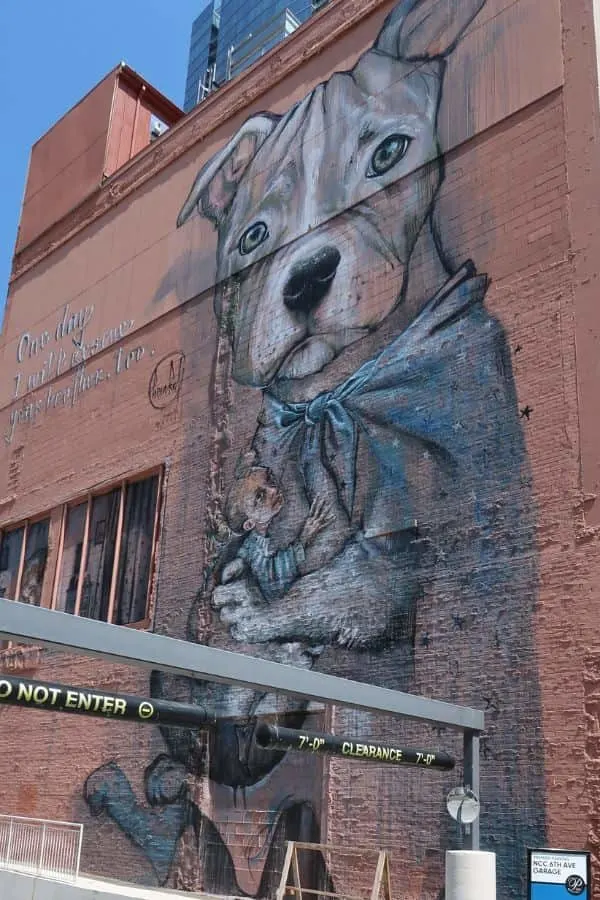 1. "One day I will rescue your brother, too."
Most of the Street Art in Nashville is done to draw attention to an issue. This beautiful mural features a giant dog that appears to have rescued a girl. Not shown clearly is a window next to the dog that features a boy (presumably her brother) who is distracted by his phone.
The quote reads: "One day I will rescue your brother too"
The beauty of this art is in the messaging. While we think we are rescuing a dog to help the dog, the dog is actually changing the life of those who rescued him.
Location: 204 Sixth Avenue North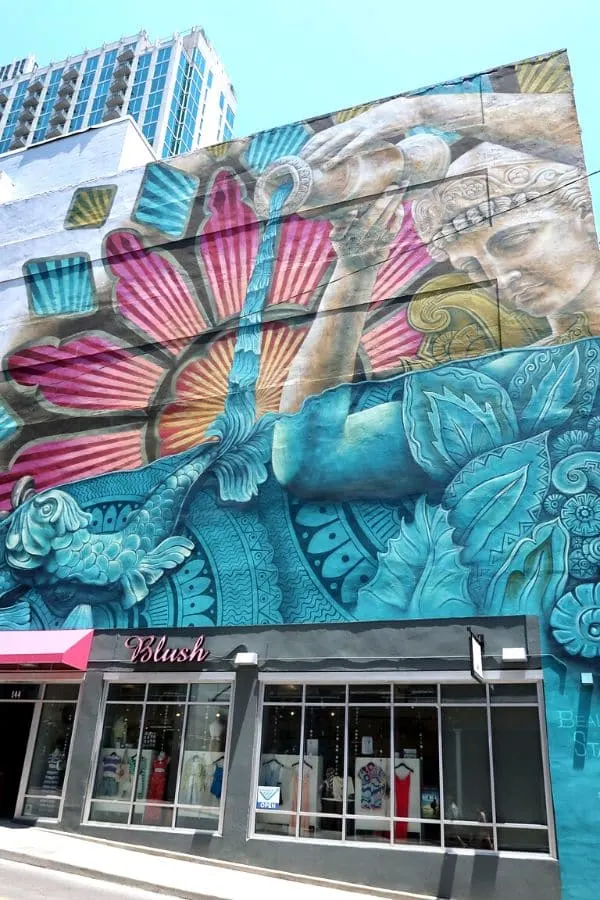 2. Rivive
This colorful mural by Beau Stanton was done in collaboration with Rivive, a non-profit organization that brings awareness to the importance of Nashville's river resources.
It features a Greek Goddess pouring water from an urn to create a habitat for the three fish swimming.
Location: 144 5th Avenue North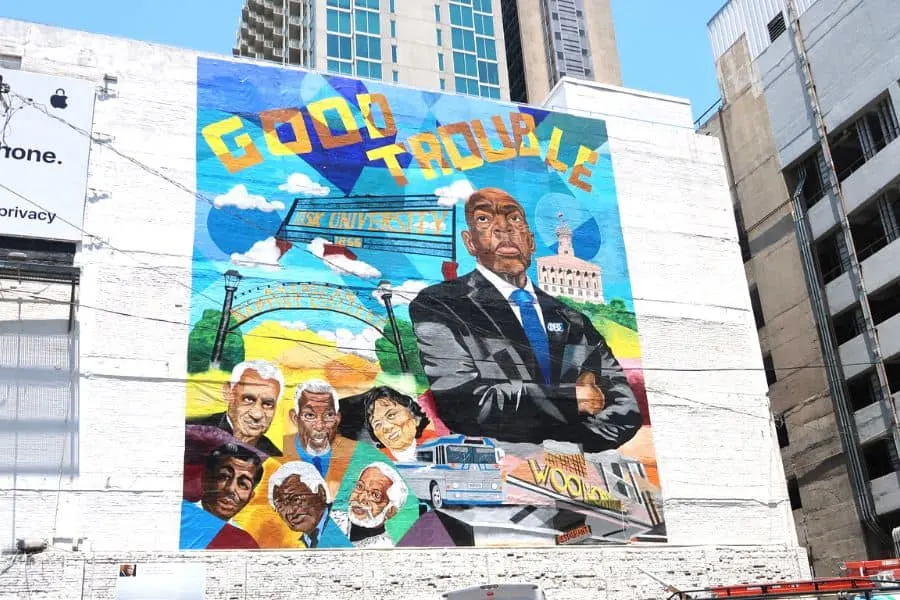 3. Good Trouble
Some murals focus on famous trailblazers & important causes.
This four-story mural honors the accomplishments of Representative John Lewis and the Freedom Riders.
Lewis went to college in Nashville (American Baptist College) and had this to say about it, "Nashville prepared me… If it hadn't been for Nashville, I would not be the person I am now."
Location: Corner of John Lewis Way & Commerce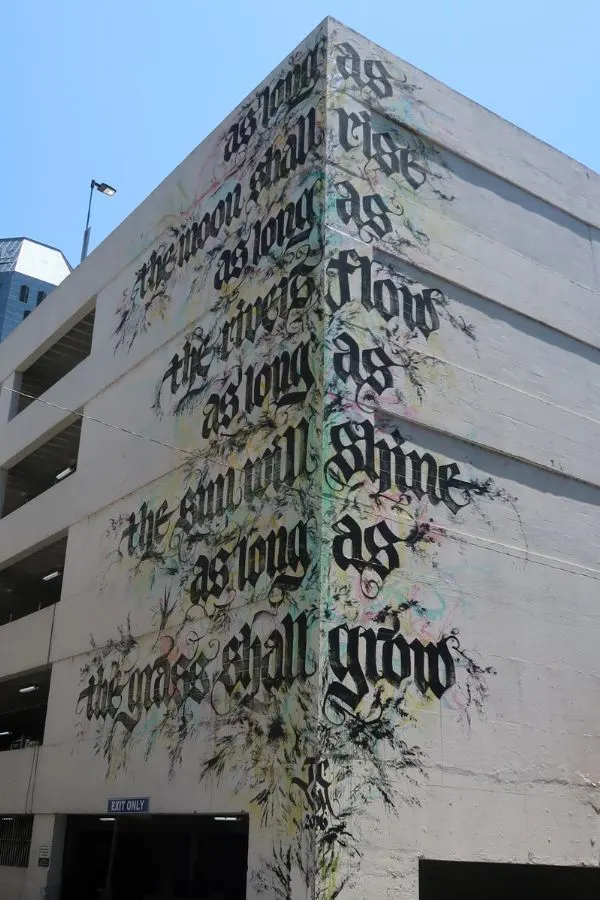 4. As Long as the Grass Shall Grow
Dutch artist Niels Shoe Meulman created this mural using Calligraffiti, a style that combines elements of graffiti and calligraphy.
The words painted are from a popular song, "As Long as the Grass Shall Grow" that Johnny Cash sang.
The song was written to show the unfair treatment of Native Americans and how the US went back on promises made to protect their land when they permitted a dam to be built on the Allegheny Reservoir. The dam ultimately causes catastrophic flooding on the Allegany Reservation.
As long as the moon shall rise, as long as the rivers flow
As long as the sun will shine, as long as the grass shall grow
Location: 144 Fifth Avenue North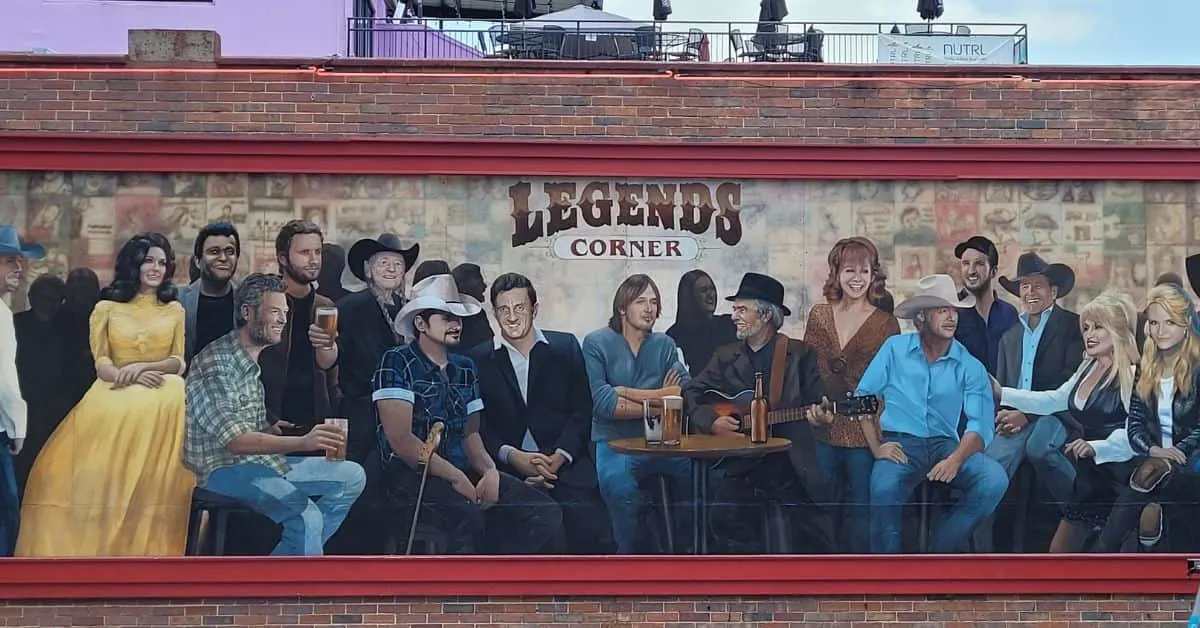 5. Legend's Corner
One of Nashville's most famous murals is Legend's Corner. It showcases an ever-changing array of the most popular & iconic country music stars.
Location: Near Ryman Auditorium at 5th and Broadway.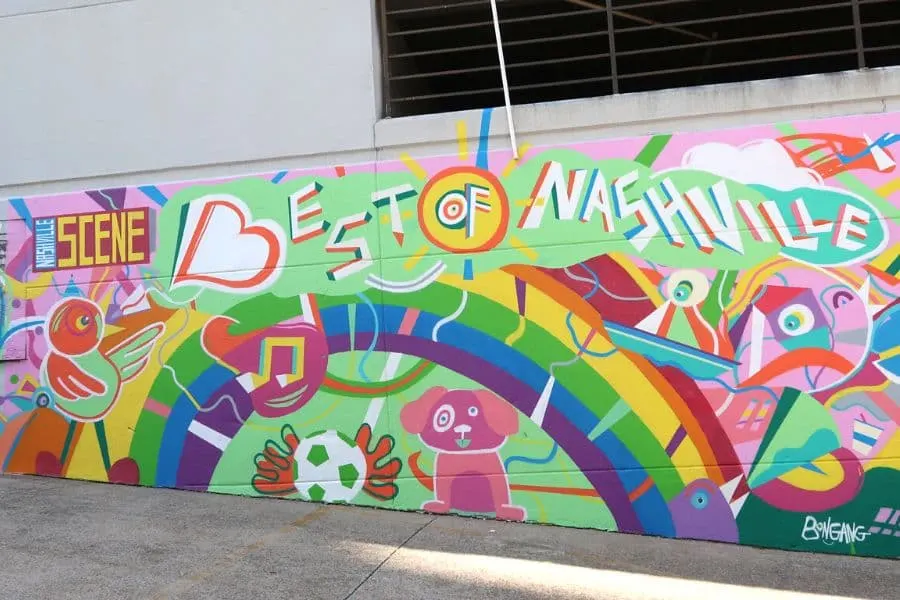 6. Best of Nashville
There is no shortage of colorful murals in the city that are located on the bases of buildings. These are the perfect Instagramable locations in Nashville.
Many of the locations are in The Gulch area of downtown Nashville.
Location: 210 12th Ave S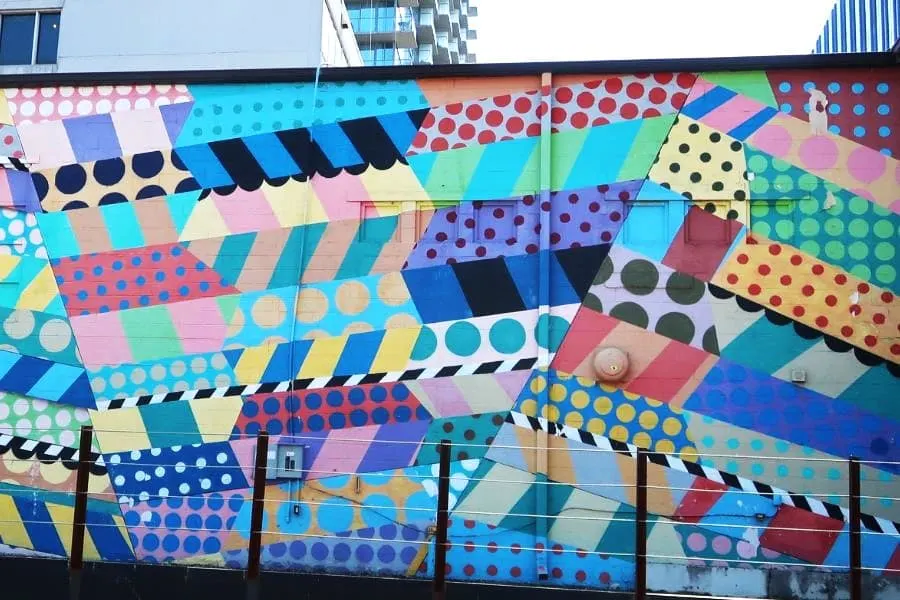 7. Jason Woodside Mural
Also located in The Gulch is a colorful large-scale mural from Jason Woodside. This street art piece is part of a greater partnership with the Nashville Walls Project.
Location: 299 11th Ave S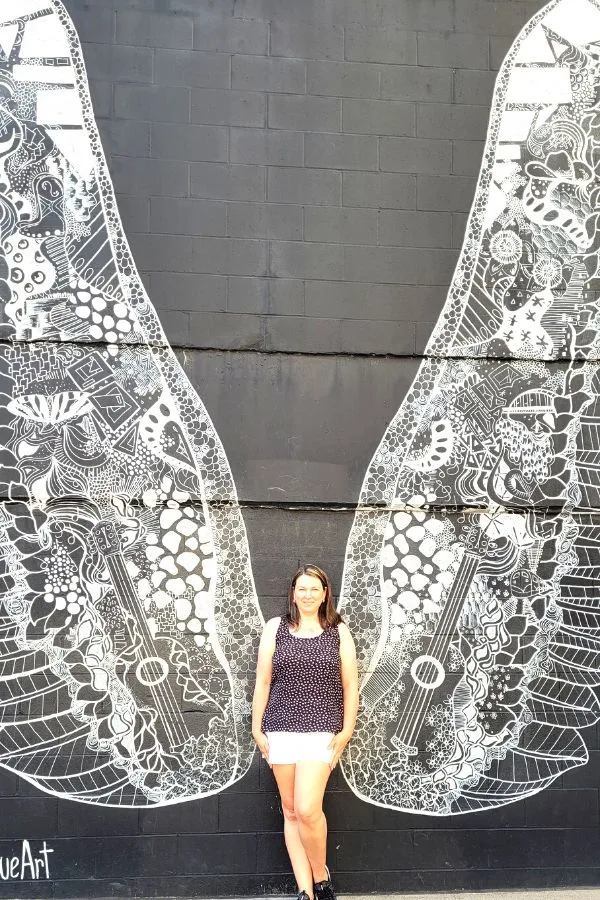 8. Gultch Angel Wings
This art mural is also in the Gultch. It is by Kelsey Montague & is part of her"What Lifts You" campaign. It is by far the most popular Instagram spot in Nashville.
You will most likely find a line unless you come early in the morning or at dusk.
Location: 302 11th Ave S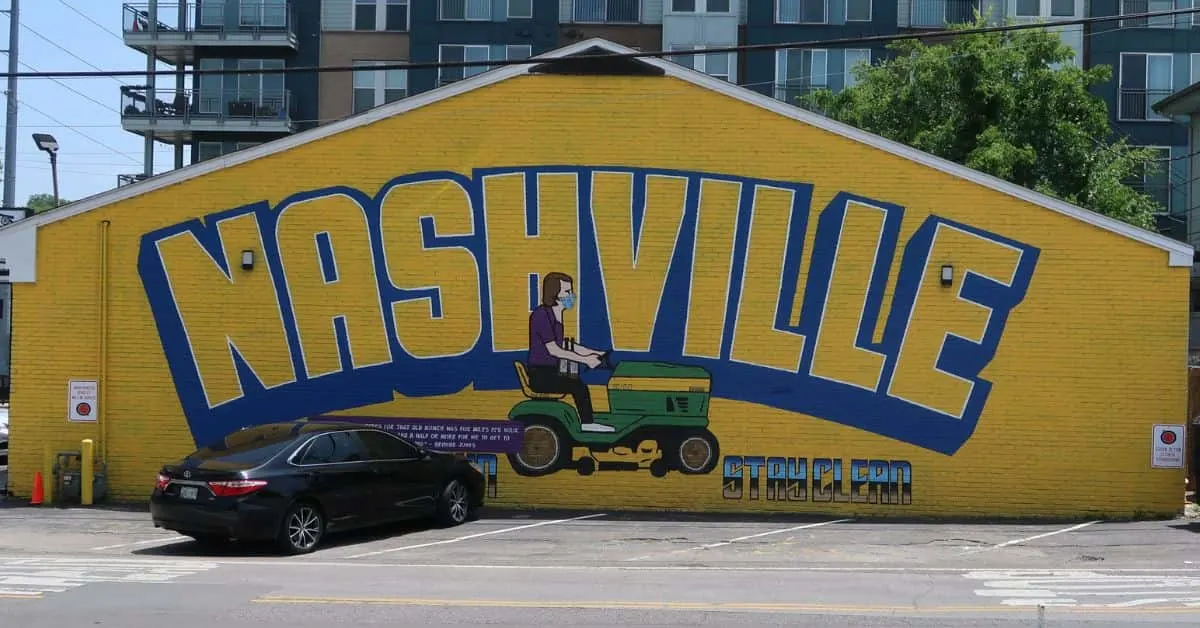 9. Jones Driving to Colonial Liquor
Another Nashville street-level mural features George Jones riding his lawnmower with a six-pack of beer to the liquor store, which is literally, just around the corner.
This street art pays homage to a story told by the iconic Country superstar that he once to a riding lawnmower to the liquor store,
I imagine the top speed for that old mower was five miles per hour. It might have taken an hour and a half or more for me to get to the liquor store, but get there I did.

George Jones
Location: 2401 8th Ave. South (side of Colonial Liquors)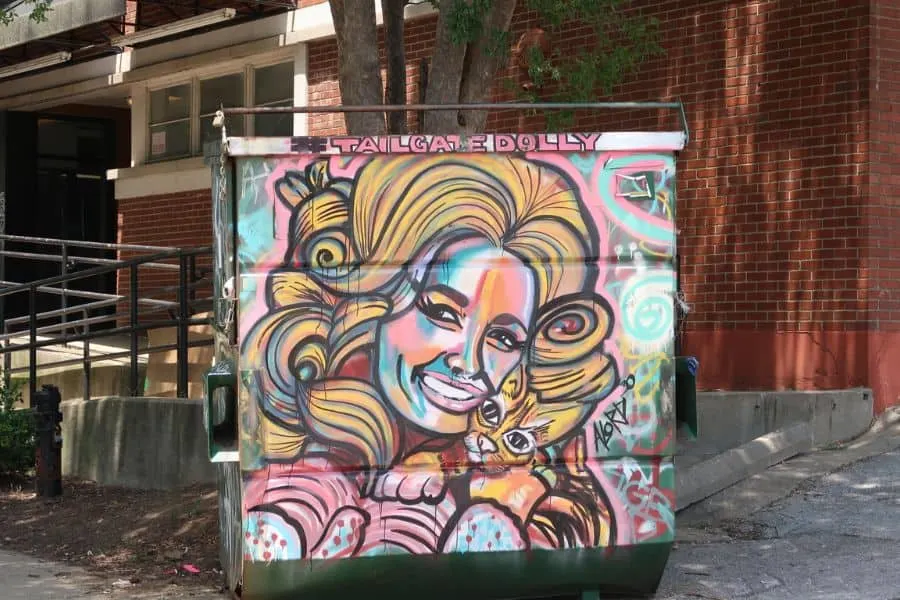 10. Tailgate Dolly Dumpster
When it comes to murals in Nashville, you can find them anywhere, even on dumpsters.
This image was taken from a photo of Dolly Parton and her cat and Andrew Lord's version captures the moment perfectly.
Location: 1538 Demonbreun Street
Have you seen any of these murals? Which is your favorite?