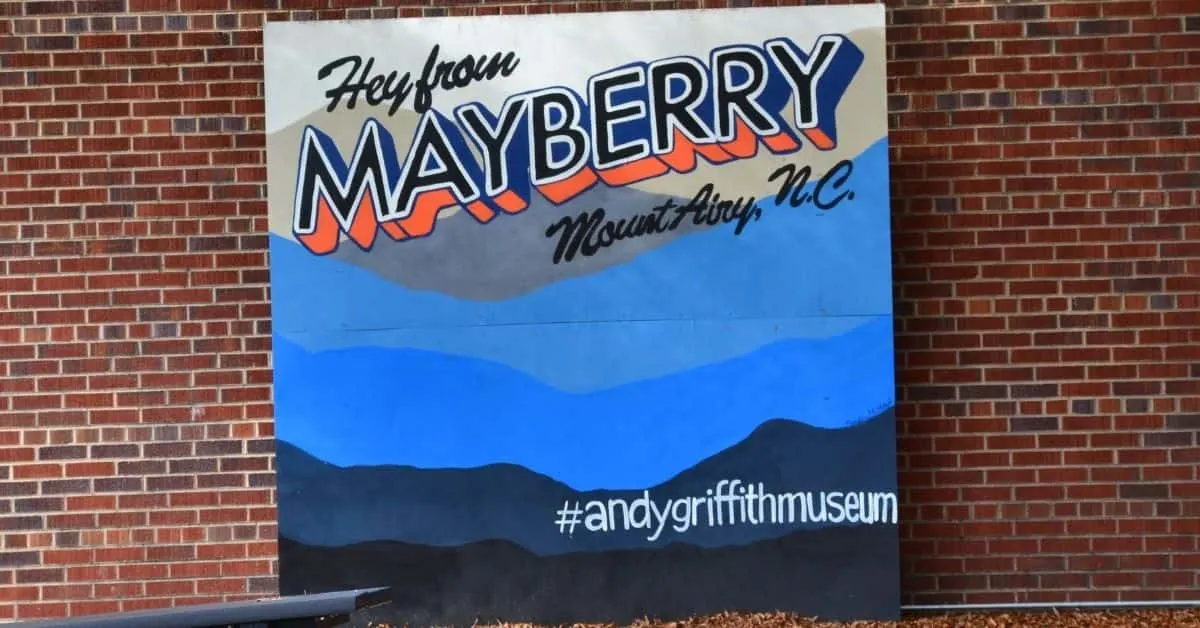 If you grew up watching The Andy Griffith Show, you might not realize that the fictional town of Mayberry actually exists, or at least the real Mayberry, NC does!
Mayberry is actually based on Mount Airy, NC. This quaint town where Andy Griffith grew up is just as charming as portrayed in his television series.
Those considering a day trip to Mount Airy, will find that the town pays quite the tribute to the man who put the town on the map!
How to Spend One Day in Mount Airy NC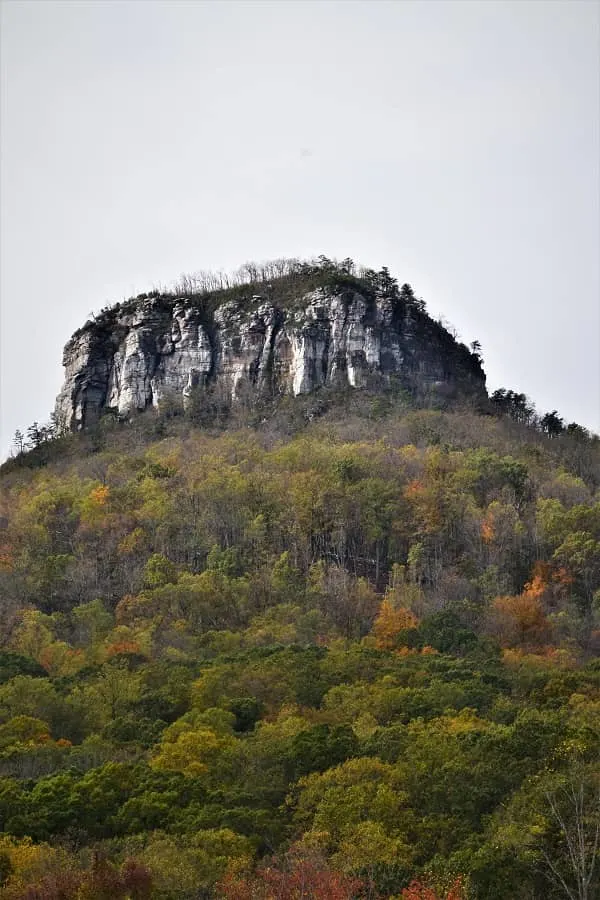 Pilot Mountain State Park
Start your day with a hike to Pilot Mountain. Just 15 minutes outside of Mount Airy, NC, you can park at the visitors center at the bottom and either hike your way up or tram your way to the top of Pilot Mountain.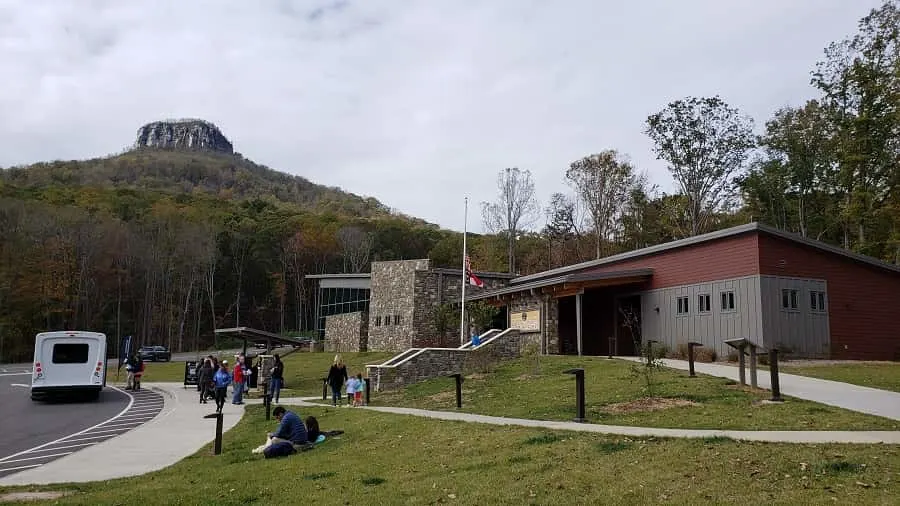 If you do take the shuttle, the roundtrip fare is $5 for adults (kids 13 and under are free). You can also purchase a one-way fare for $2.50. You will need to purchase your tickets in advance.
The visitor's center is certainly worth seeing. It has recently been renovated and has exhibits that focus on the history of the area.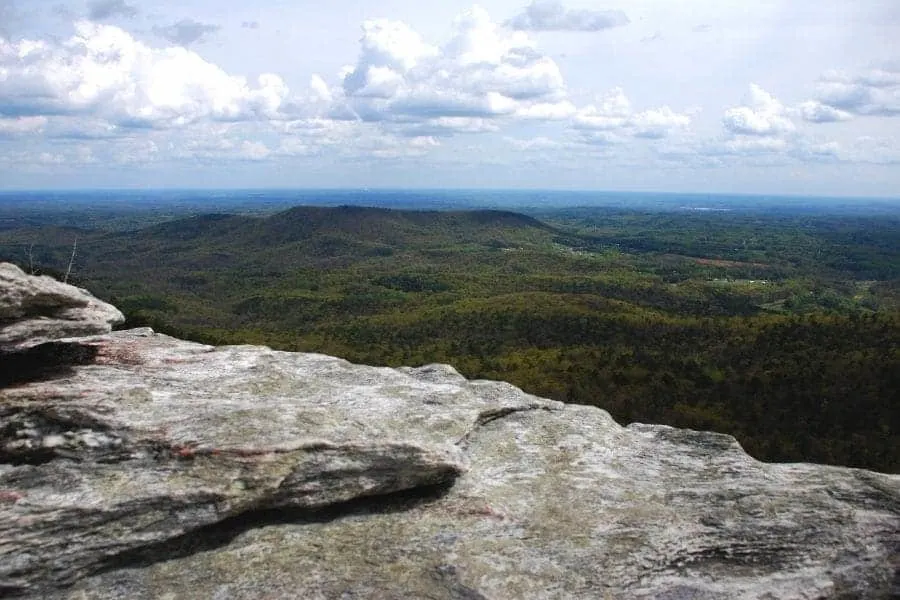 The view from the top of Pilot Mountain will make you glad that you made the trip to the top!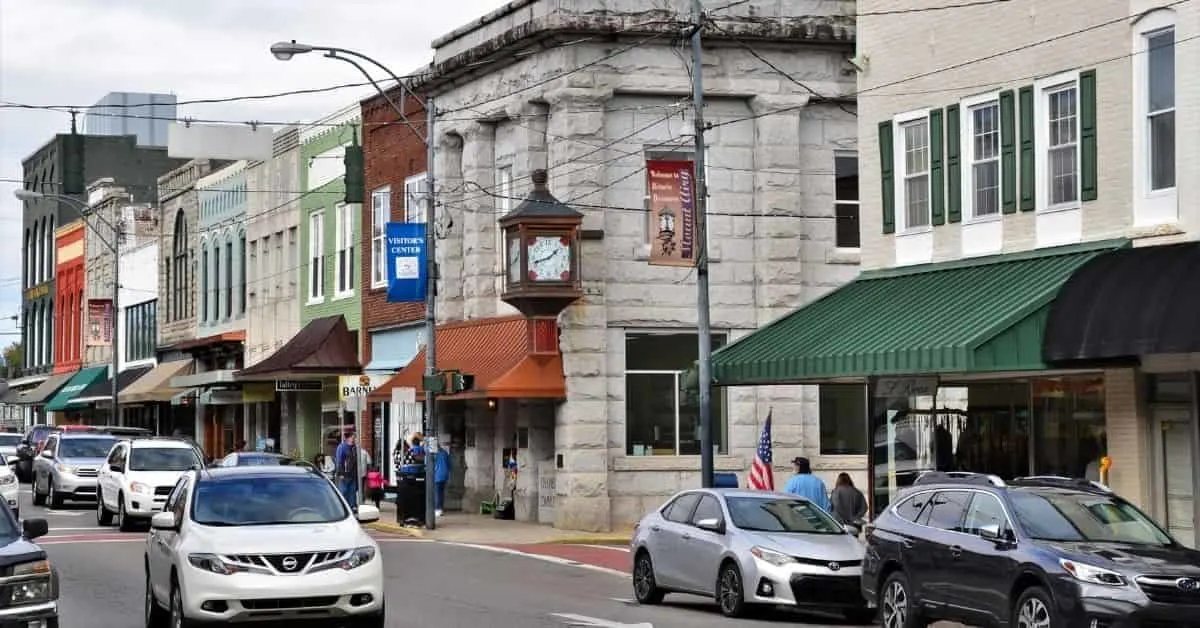 Historic Downtown Mount Airy
Visiting Mount Airy will give you plenty of time to explore historic downtown. This is where you will find everything from soda shops to antiques.
If you love the Andy Griffith show, you will also find a ton of souvenirs and collectibles!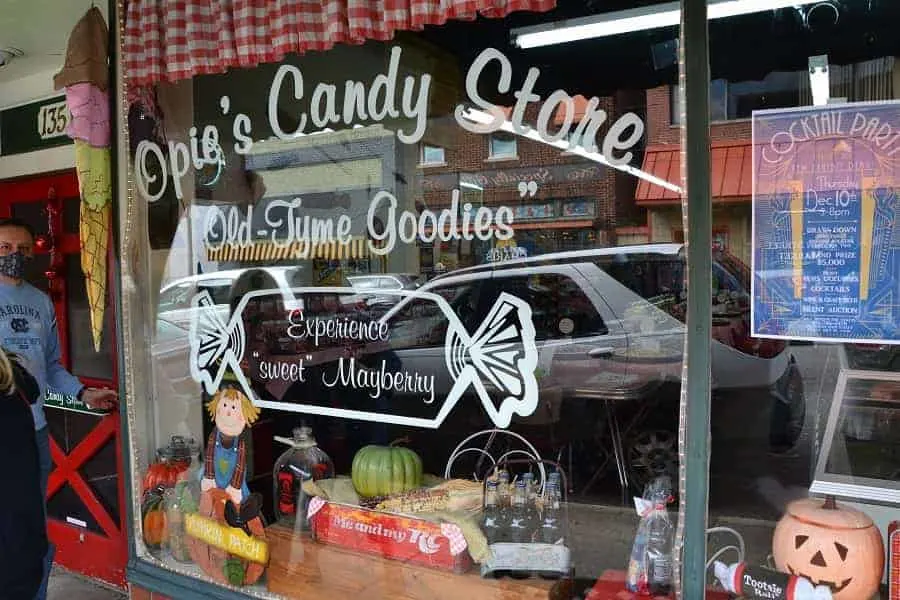 Opie's Candy Shop
One of my favorite places to stop in Mount Airy is the old fashioned Opie's Candy Shop.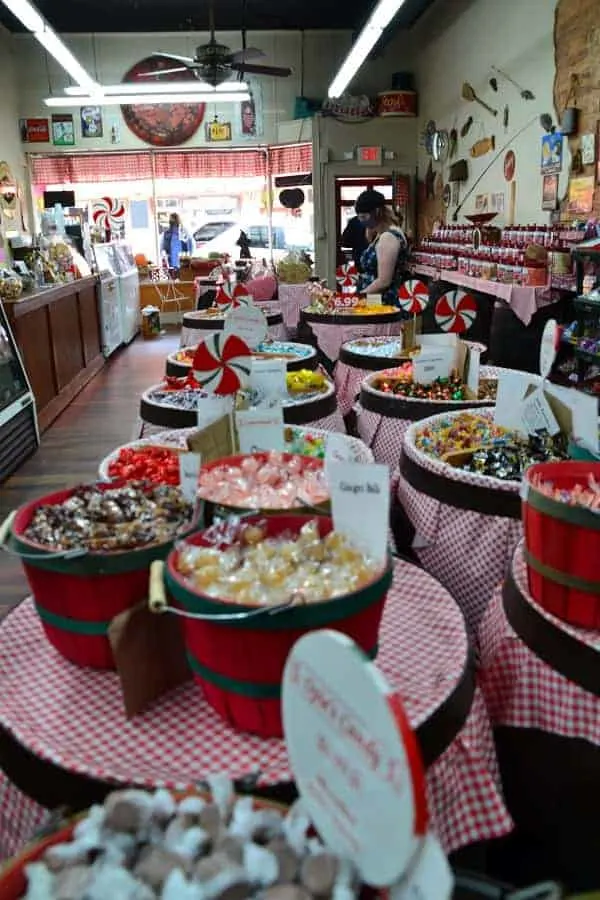 This store sells candy by the pound, prepackaged goodies, traditional candy favorites and hand-scooped Mayfield Dairy ice cream.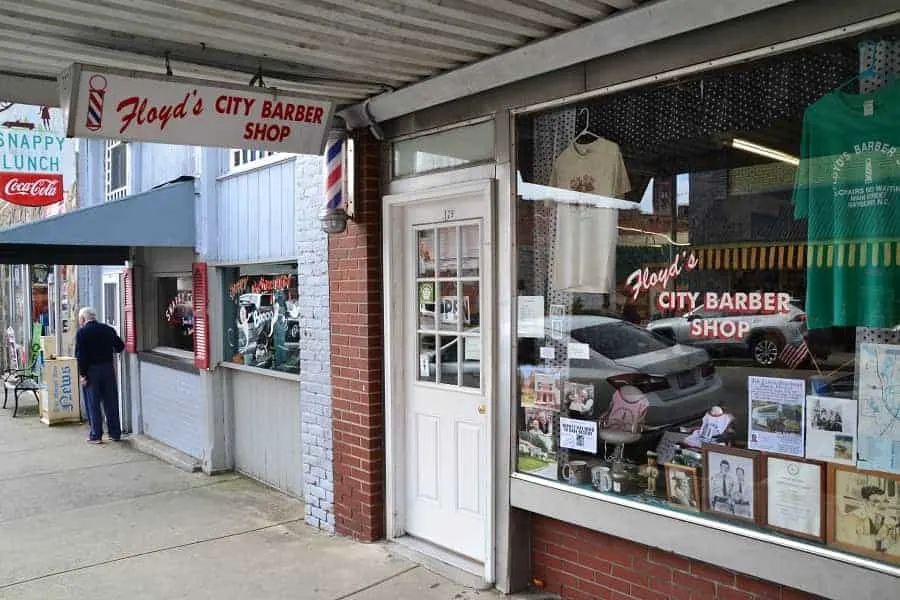 Floyd's Barber Shop & Snappy's Lunch
Two places that you should make sure to see while you are walking around historic downtown Mayberry are Floyd's Barber Shop.
Both were frequented by Andy Griffith (under different names) and became part of the town of Mayberry in the Andy Griffith show.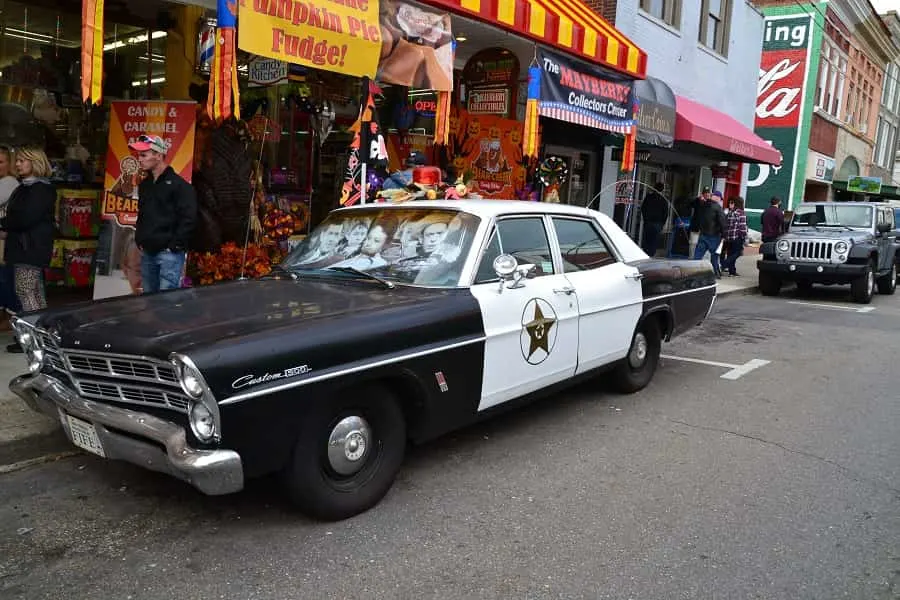 Mayberry Squad Car
While walking around downtown Mount Airy, you might see a Mayberry Squad Car. Mayberry Squad Tours will take you on a tour of town while giving your some fun facts about each place.
The Mayberry Squad Car is a vintage Ford Galaxie 500 replica from 1962.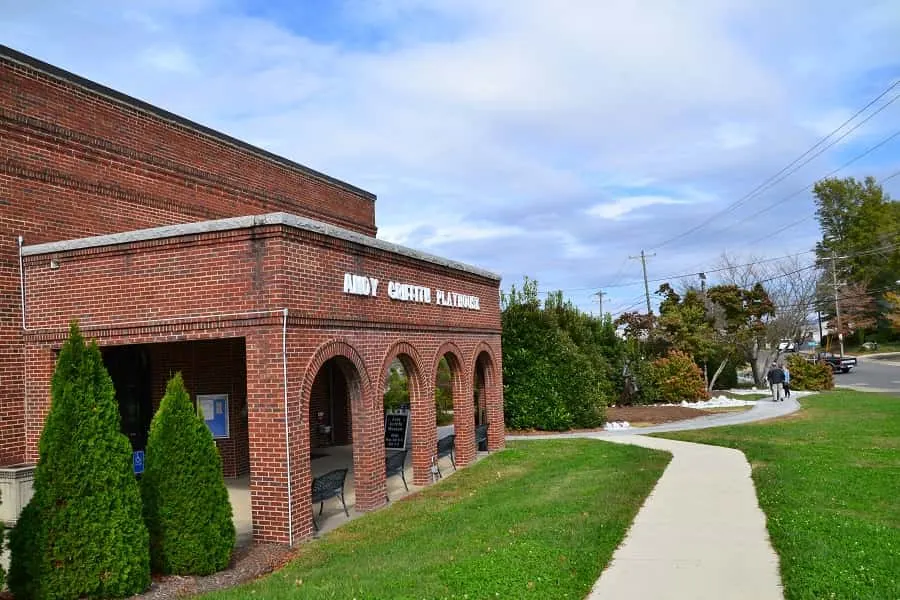 Andy Griffith Museum
Just beyond the Andy Griffith Playhouse (which was once the elementary school he attended) is the Andy Griffith museum. Here you will find exhibits on Andy's life and his career in theater, film, and music.
There are actual props & costume pieces from The Andy Griffith Show as well as items from the TV series Matlock.
Tickets to the Andy Griffith Museum also include admission to 5 other Surry County Art Council exhibits
$8 per Adult
$6 Ages 12 and under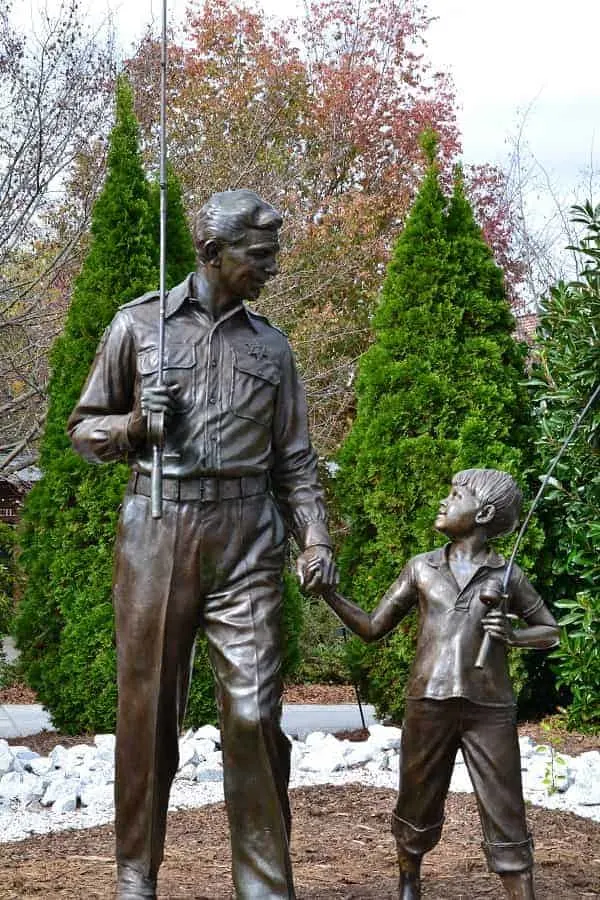 Andy Griffith Statue of Andy & Opie
Don't miss seeing the statue of Andy and Opie which famously portrays the two on their way to go fishing just like in the series intro for The Andy Griffith Show.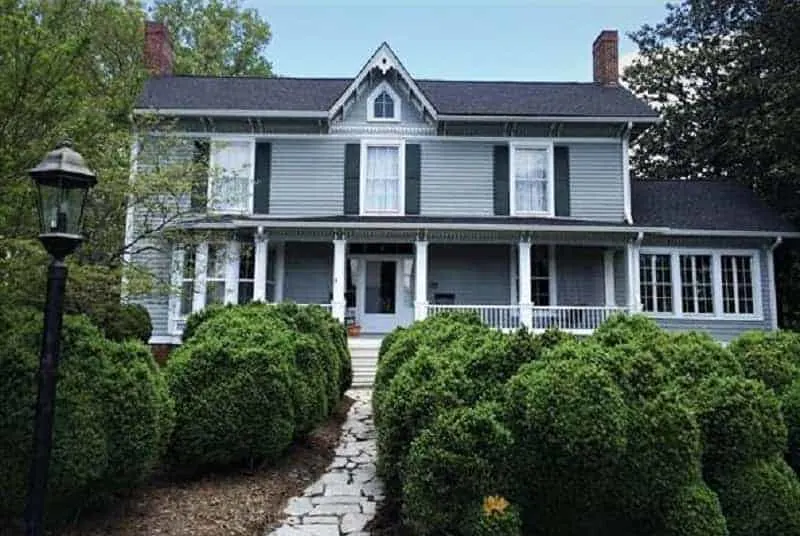 William Alfred Moore House
The William Alfred Moore House is a historic that built in the early 1860's and is the earliest built structure still standing in town. The house is the home to a small museum.
Overall, you don't have to be a huge Andy Griffith fan to appreciate everything that Mount Airy has to offer.
This charming town has enough to keep you busy for an entire day and if you do decide to spend the night, you will find plenty of Bed & Breakfasts to choose from.
Mount Airy, NC Bed & Breakfasts
Why not stay in a charming Bed & Breakfast during your stay in Mount Airy. Many of these are within walking distance of downtown and everything you will want to see & do.