The most famous Barcelona church to visit is Sagrada Familia and if you are headed to Barcelona, you won't want to miss seeing it.
Designed by Antoni Gaudí, this Gothic Basilica is one of the most beautiful churches in the world.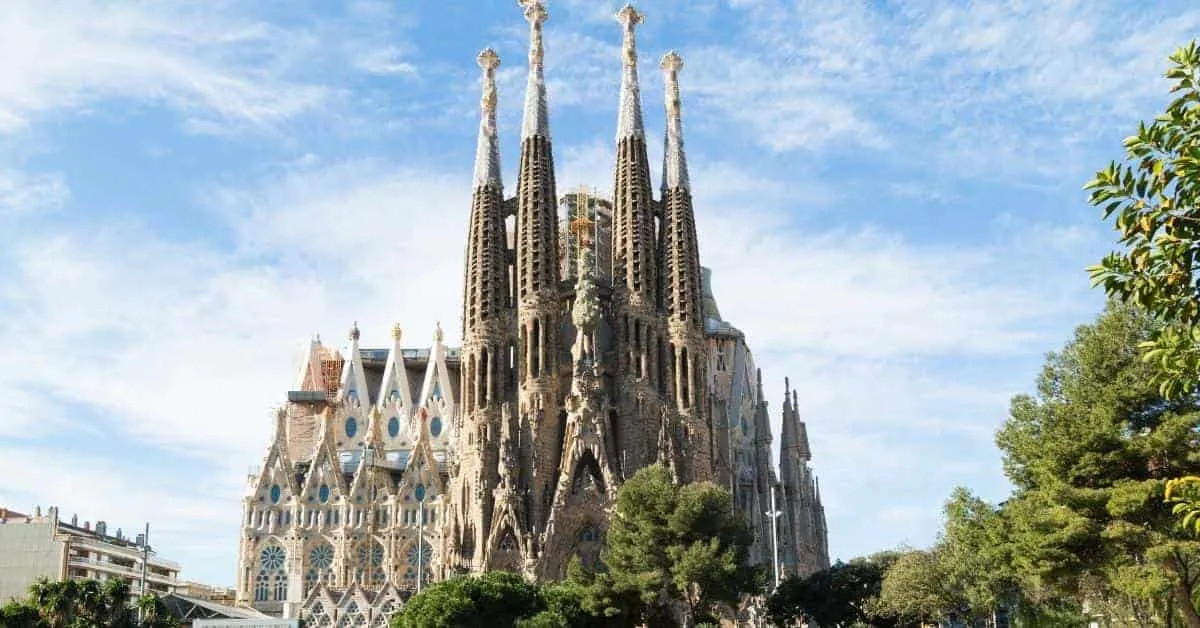 While the exterior of the basilica is quite striking, the Sagrada Familia inside will take your breath away.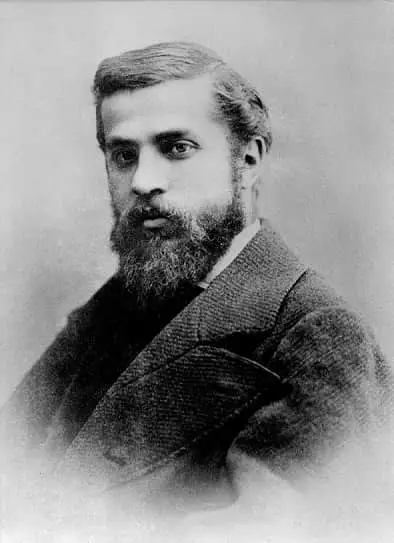 About Antoni Gaudi & Sagrada Familia
Antoni Gaudi, the pioneer of Catalan Modernism, began working on the design for the Sagrada Família after the original architect, Francisco de Paula del Villar, was let go.
Unhappy with de Paula del Villar's vision, Gaudi took it upon himself to create a church that would outshine all others, filled with the modernist whimsical designs that he is noted for.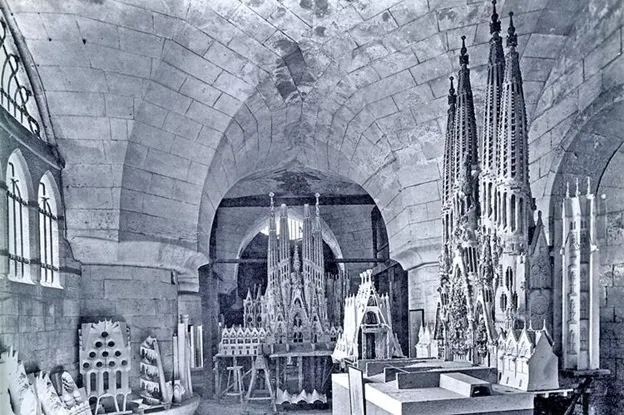 Gaudi spent years perfecting his model for the Sagrada Familia with hundreds of sketches, models, and drawings of what he envisioned for the future Basilica.
Unfortunately, the pinnacle of Gaudi's achievement is one that he never got to see completed, in fact, it still isn't complete.
Completion is set for 2026.
When he died, his apprentice, Domènec Sugranyes, takes over the project until the Spanish Civil War broke out in 1936, when most of Gaudi's original sketches and models were destroyed.
With Gaudi's design sketches that could be reconstructed, new site managers and architects continued the work and are still working to this day.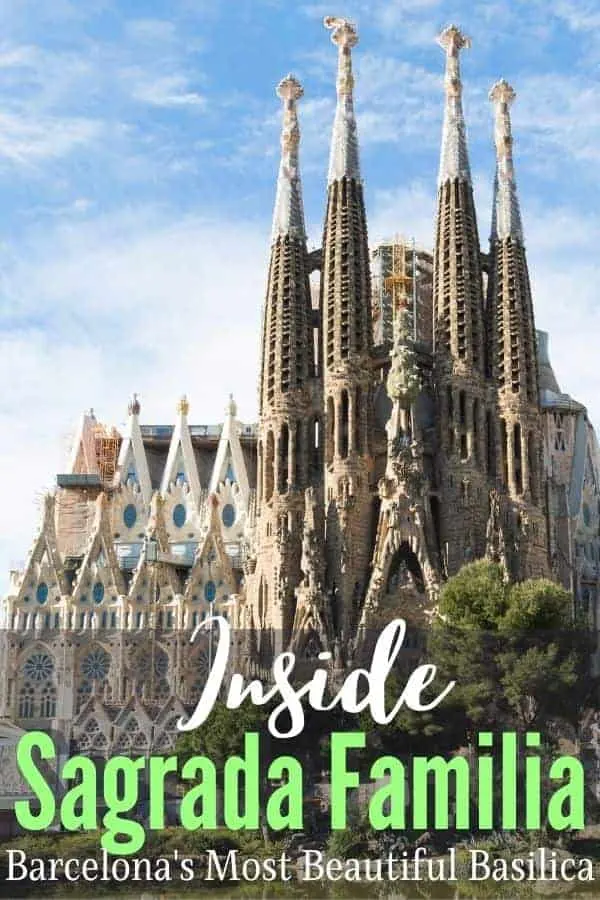 Tour of Sagrada Familia: Inside & Outside the Basilica
Outside Façade of Sagrada Familia
Carved into the exterior Façade of Sagrada Familia is divided into three sections that tell the story of Jesus from birth to resurrection.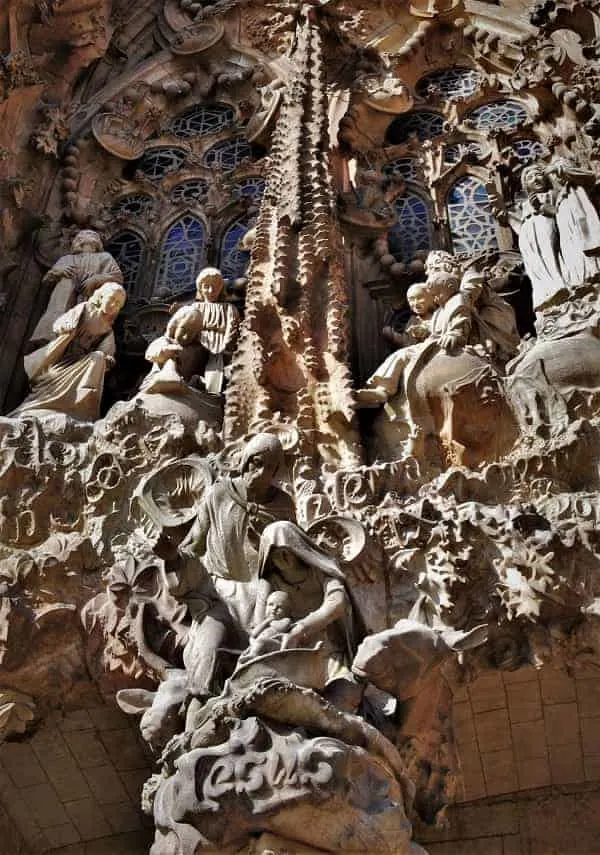 The Façade of Birth focuses on the birth of Christ and is very ornate with realistic details and images of Jesus as a baby.
It contains four bell towers and three major doors (hope, mercy & faith) on which are intricately designed patterns of human, plant, and animal figures representing growth.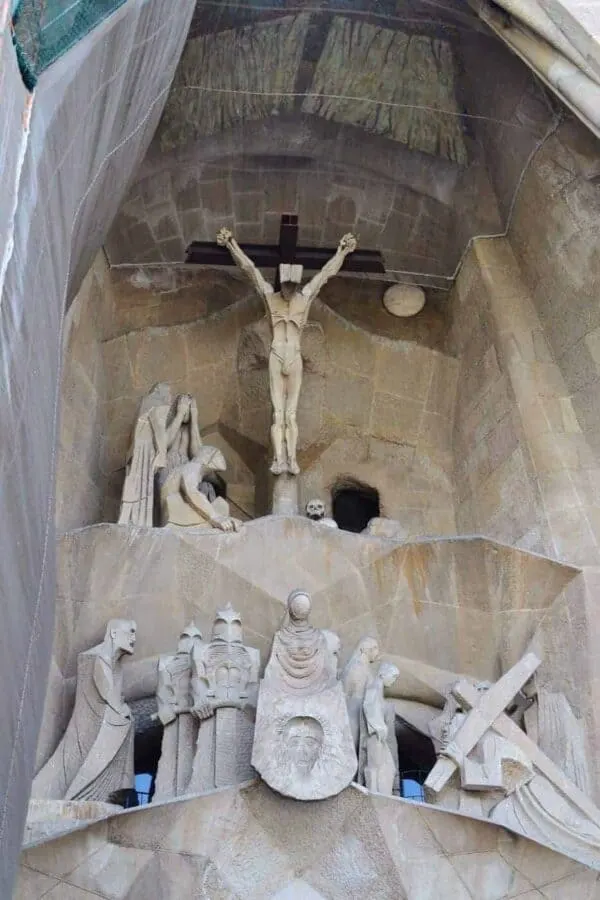 The Façade of Passion is based on the crucifixion of Christ. It is far more barren than the other facades and lacks detail.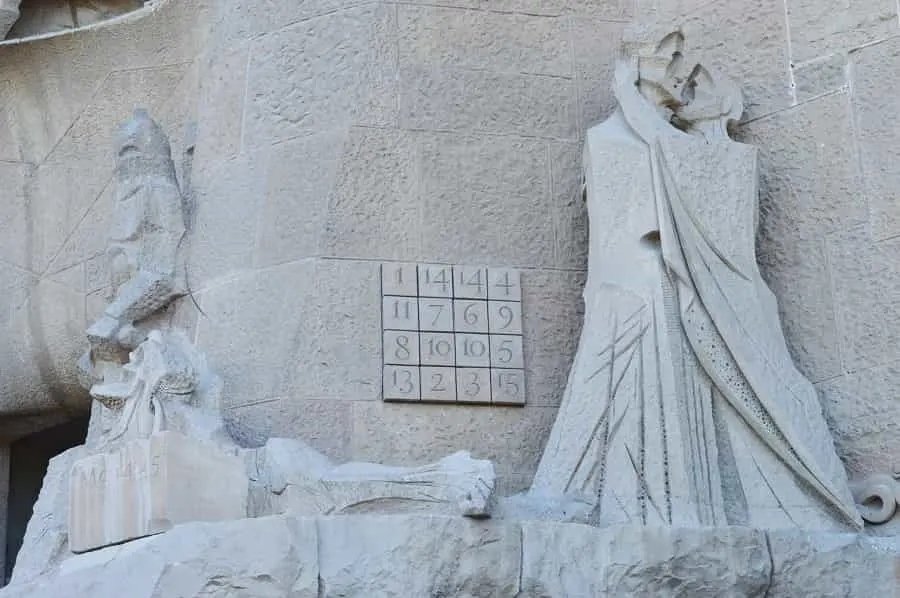 It has skeletal pillars with sculptures of Biblical figures and a cryptogram that represents the age of Jesus at his death (33).
The Façade of Bliss represents life everlasting and features scenes of Judgment, Hell, and Heaven.
With 7 entrances on this side of the church, clearly, Gaudi was using the number 7 to mark the completion of this set of façades.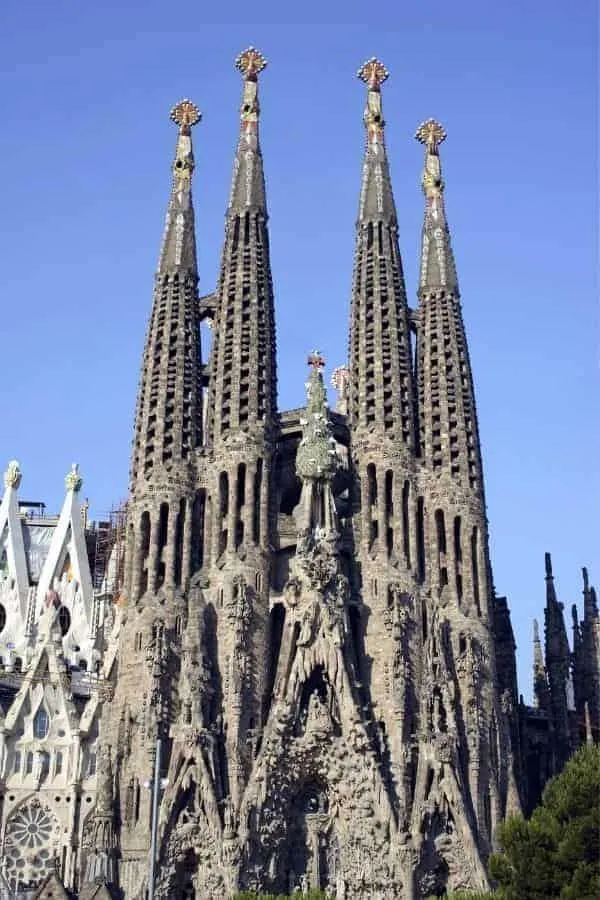 Eventually, there will be 18 towers: one for Jesus, one for Mary, one for each of the Evangelists (Matthew, Mark, Luke & John) and one for each of the 12 apostles.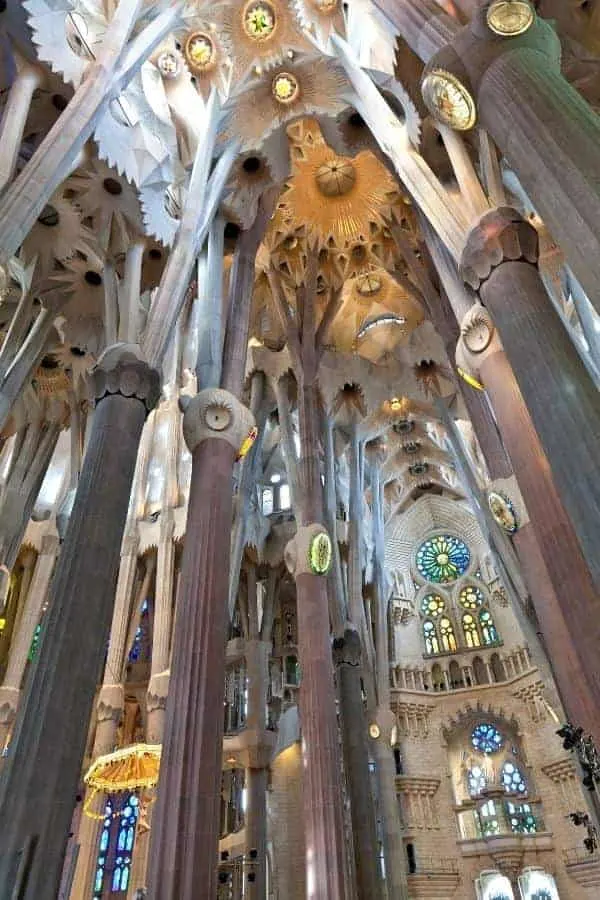 Sagrada Familia: Inside Barcelona's Most Beautiful Cathedral
The interior of Sagrada Familia is awe-inspiring and right away you will notice how much effort Gaudi put into creating the most beautiful church in Barcelona.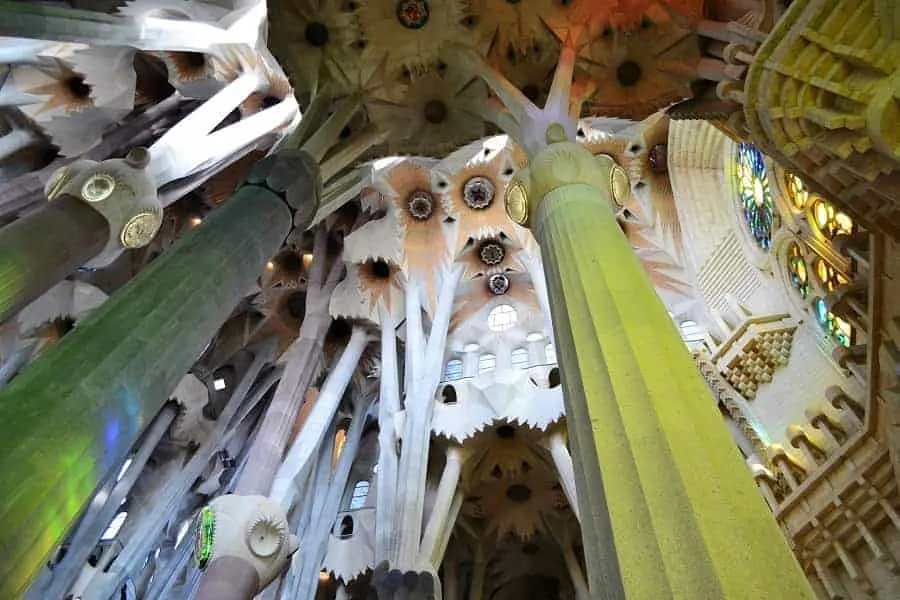 Built to look like you are standing below a forest of trees, the vaulted ceiling and pillars are magnificent and make you feel quite small (which is the point).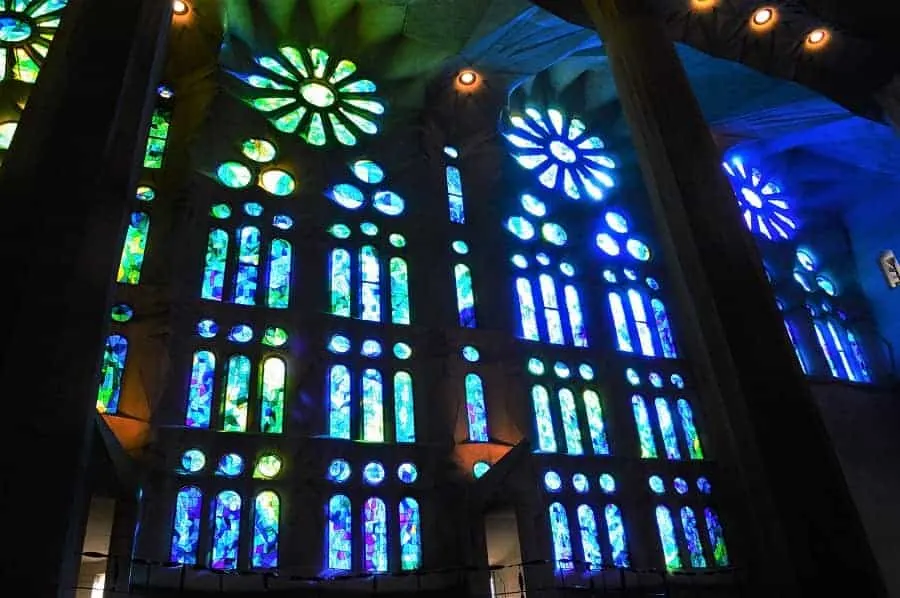 You can't help but be overwhelmed by the amount of stained glass and the rainbow of colors that illuminate the basilica.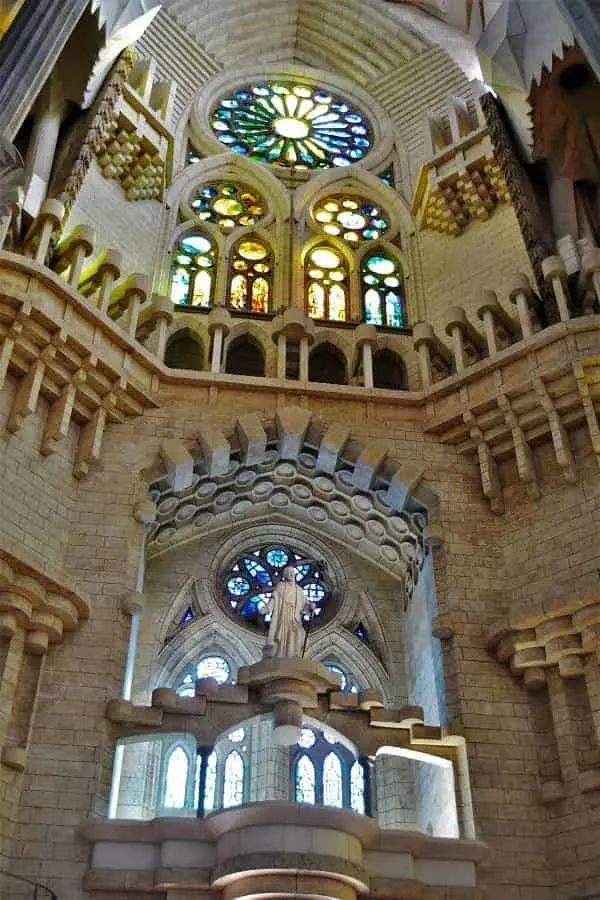 It gives so much natural light, that there is no real need for anything artificial.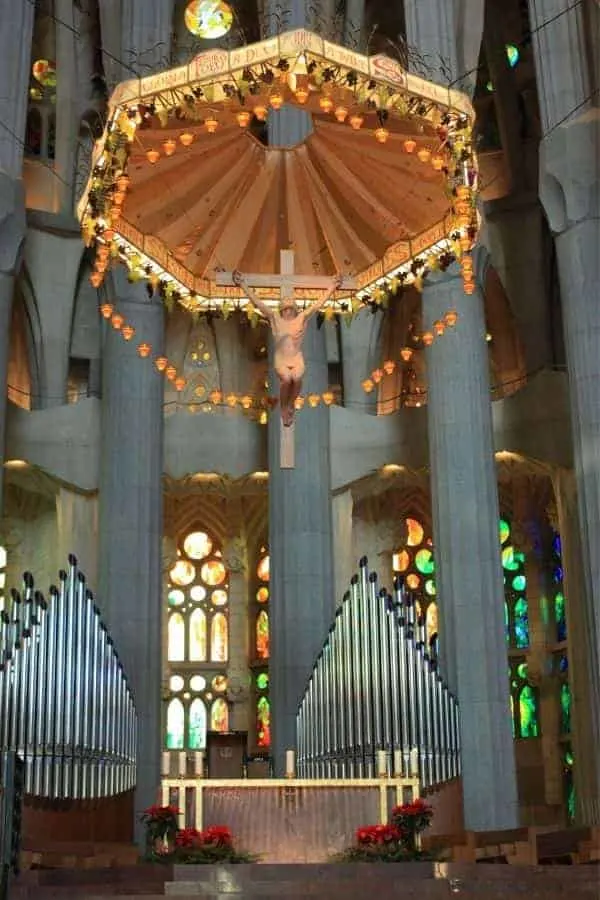 The details that Gaudi incorporated in his design of Sagrada Familia's interior are intentional and draw your focus clearly on the reason for the basilica, to make Jesus the focal point.
The High Altar seems simple enough until you look up.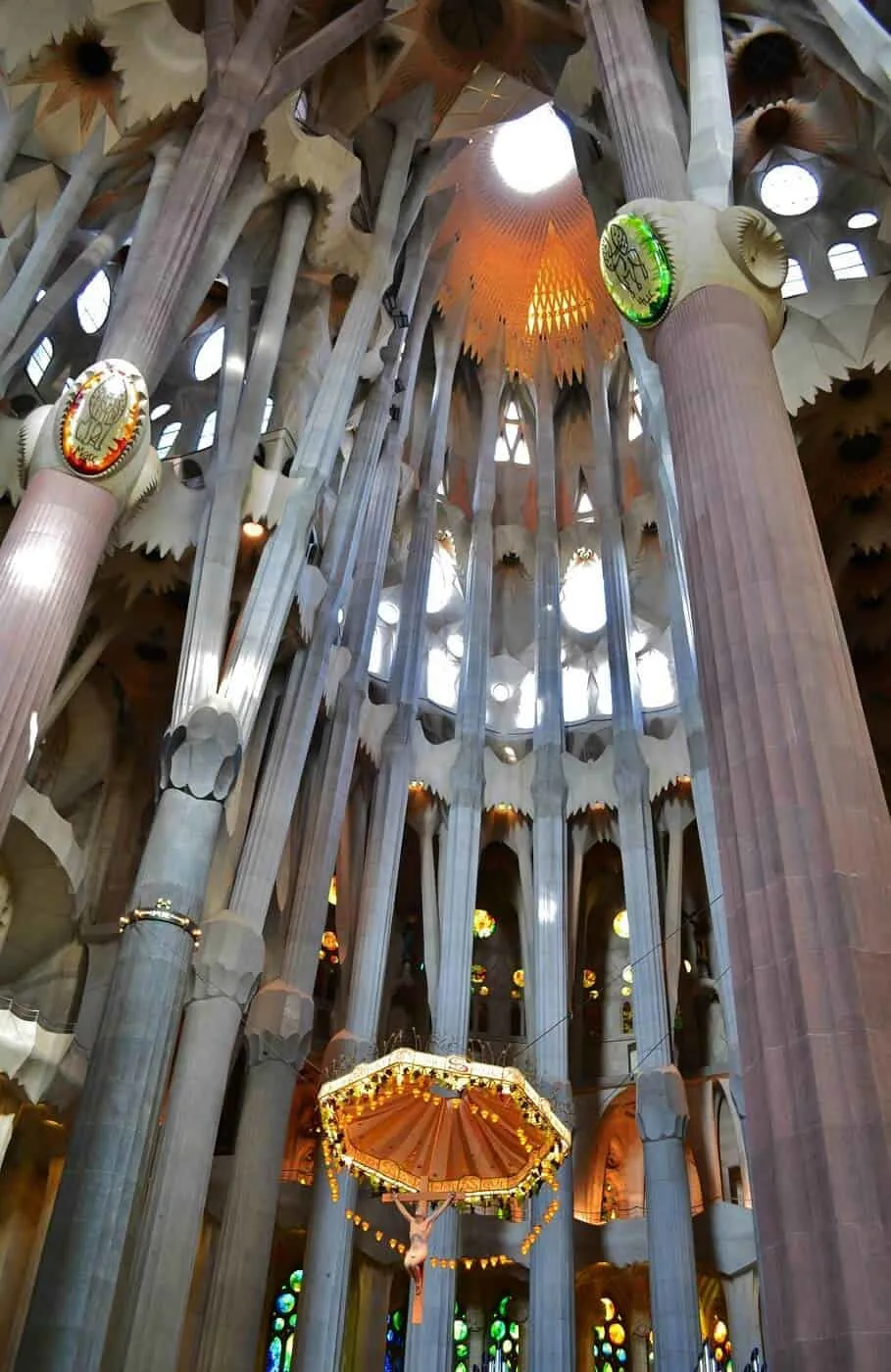 The canopy of trees appears to converge into an opening at the top of the basilica through which it can be imagined that Jesus is ascending to heaven.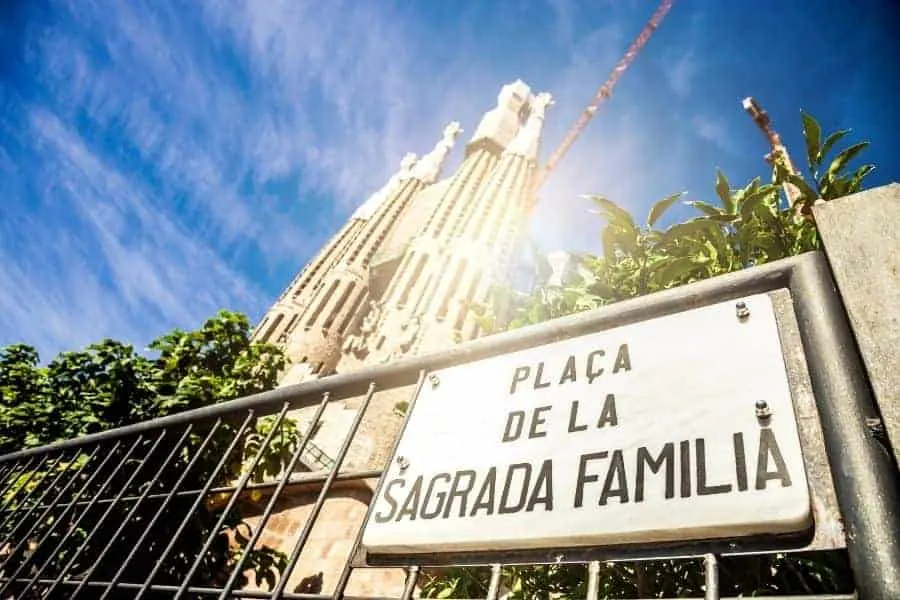 Admission for Sagrada Familia
Open Monday-Thursday from 9am to 3pm and Friday-Sunday from 9am to 6pm.
Sagrada Familia is on the Barcelona Card which allows you to skip lines & free entrance, otherwise, we suggest that you buy your Sagrada Familia tickets in advance as the lines can be up to 2 hours long!
Location of Sagrada Familia
La Sagrada Familia
Carrer Mallorca, 401
08013 Barcelona, España.
Want a guided tour of Sagrada Familia?
Take a look at the Sagrada Familia Guided Tour. It allows you to skip the line and you will have a knowledgeable person to explain all the details of this amazing basilica.
While there is an audio tour that you can use, I found the Sagrada Familia Visual Guide book to be an amazing tool to help with understanding the different aspects of this symbolic basilica.
Look for it in the gift shop as it is ridiculously priced on Amazon.
Have you visited Sagrada Familia? Which did you prefer, the Sagrada Familia inside or outside?