(Note: This post contains affiliate links & I will be compensated if you make a purchase after clicking on my links. Read our disclosure policy here.)
When you think about the Vatican what is the first thing that comes to mind? Maybe the Pope?  While Vatican City is the headquarters of the Roman Catholic Church, you don't have to be Catholic to appreciate this city-state.  Besides St. Peter's Basilica and the Sistine Chapel, there is also the Vatican Museum which houses some of  the most renowned Renaissance art found anywhere in the world. If you only have a short time to spend there, don't worry, it is possible to see all the main attractions in Vatican City in a day.
What You Need to Know Before You Go
The Pope's calendar (even if you don't want to attend the Papal mass).  If you want to attend, it is free. The key to getting a good view of the Pope is to get there EARLY. When I say early, I mean like 2-3 hours early.  If you don't want to attend the mass, then I suggest you choose to go on a Monday, Tuesday or Thursday (a day when there is not a Papal Mass). If you do end up going on a day when the Pope is holding mass, allow yourself extra travel time & be prepared for traffic because it is CRAZY.
You need to be covered inside the Basilica and Sistine Chapel.  Men can get away with knee length shorts (pants are best) BUT women and girls must cover shoulders and knees. If you get in a bind, there are several shops outside the Vatican where you can purchase a scarf for fairly cheap. Wrap it around your shoulders or turn it into a skirt that covers your knees.
There is NO PHOTOGRAPHY in the Sistine Chapel. PERIOD.
Purchase your Vatican Museum ticket in advance so you don't waste time standing in the ticket line.  Your ticket also includes access to The Sistine Chapel.   Entry to Vatican Museum is FREE on the last Sunday of the month. St. Peter's Basilica is always free.
How to get to Vatican City
If you are already spending time seeing the sites in Rome and planning to try to do Vatican City in a day, you have a few options. You can take a bus, metro, car service or a taxi.  We recommend taking a taxi because it is affordable and takes you straight to where you want to be. Trust me, you'll do enough walking in the museum. No sense having the extra walk from the metro station or bus stop.
Touring the Vatican City in a day is also a great choice for those taking a Mediterranean cruise and docking in nearby port town of Civitavecchia. You can take the train from Civitavecchia (about 1-2 hours depending on which train you chose) and see both Rome & the Vatican during your day in the area. The trains are really nice and fairly inexpensive.  Just be sure to check the train schedule and give yourself plenty of time to get back to port (in the event the train runs late or stops for no apparent reason).
3 Things to see in Vatican City in a Day
Vatican Museum. The Vatican Museum  first opened to the public under Pope Clement XIV. He began the museum as a way to showcase his collections of sculptures of Julius II. Over the years, other popes added to the collection and now you will find sculptures and art from Egypt to the 20th century (most notably are works from Michelangelo and Raphael).
The Sistine Chapel. Built at the end of the 15th century, this chapel is most known for its ceiling painted by Michelangelo.  Be sure to also notice the murals painted by Botticelli along the walls.
St. Peter's Basilica. This is one of the largest churches in the world and the most impressive example of Renaissance architecture. What sets it apart from others is that St. Peter's tomb sits directly below the high altar of the Basilica. While you may be able to visit the tomb of St. Peter, the Basilica reserves the right to limit access.
The Vatican museum is open from 10am-6pm (ticket office opens at 9/ last entrance is 4).  While this seems like a ton of time to see everything, you will have to pace yourself. The full walking distance of seeing everything inside would be like walking 9 miles.

Those seeing Vatican City in a day may want to try to do both Rome & the Vatican in one trip. If that is the case, you will want to make sure that you get the Rome & Vatican Pass to save you time and money.
Tours of the Vatican
When you are on a limited time schedule, you may want to get a guided tour to the Vatican Museum so that you see the highlights. A tour guide can walk you through quickly so that you are able to see the main things most visitors want to see. The problem with this is that you might miss seeing things YOU really want to see.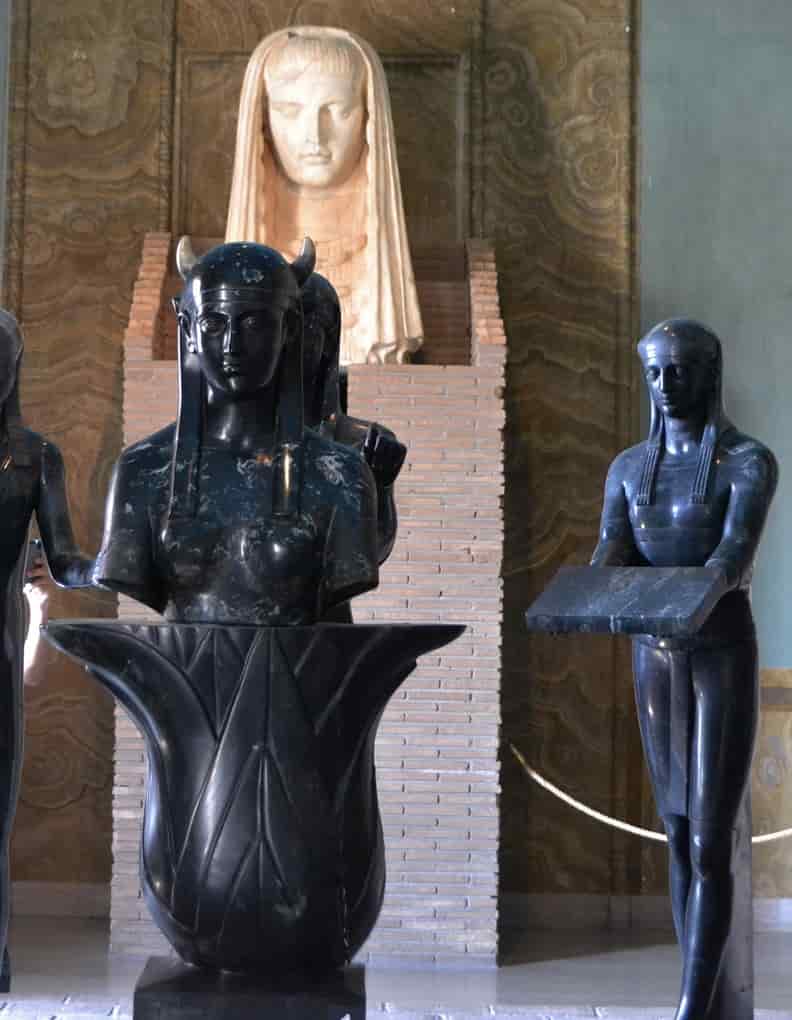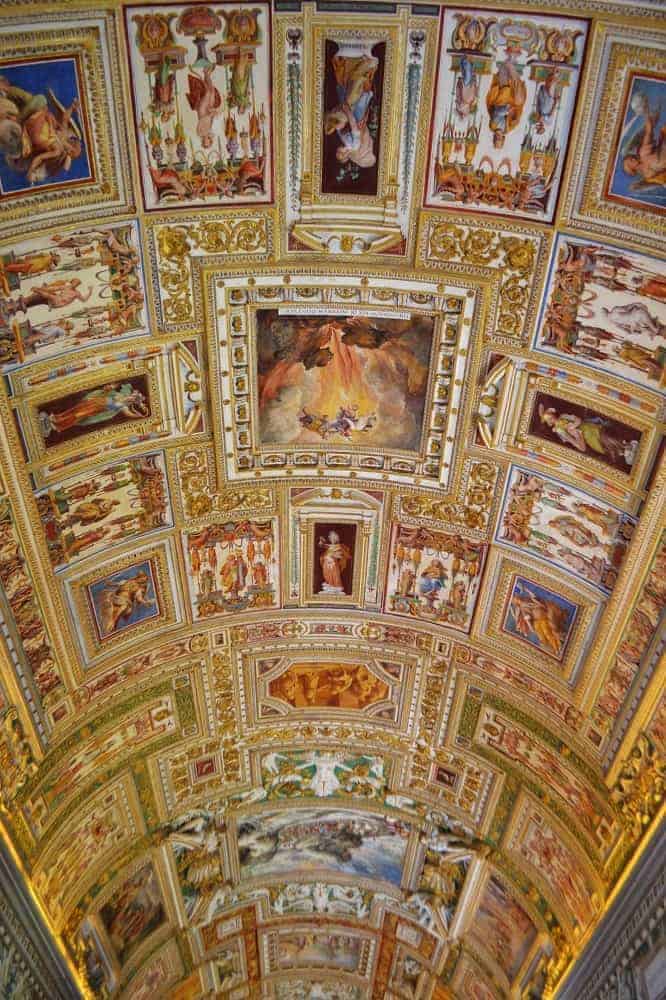 When you go to the Vatican without a tour guide, you can use the audio guide that is available.  There is also an Audio Guide Family Tour geared more for kids.  Our kids did it and  found it to be fun for them (but time consuming).  The main drawback was having to go back to the museum entrance to return them when we were through.  The kids might have had just as much fun if we just printed the map ourselves and had them to a seek & find without the audio portion.
I think a better option for those travelling with a limited time frame is to download Rick Steve's Audio Tour (FOR FREE). It is a bit more self-paced and allows you to choose what you want to see.
Have you been to Vatican City? What was your favorite part of your trip?