Those making the trip to the Eastern Coast of North Carolina should take time to visit New Bern. This small coastal city is a great place to explore for a long weekend or even just for the day. With its quaint downtown and charming architecture, you will find plenty of things to do in New Bern, NC.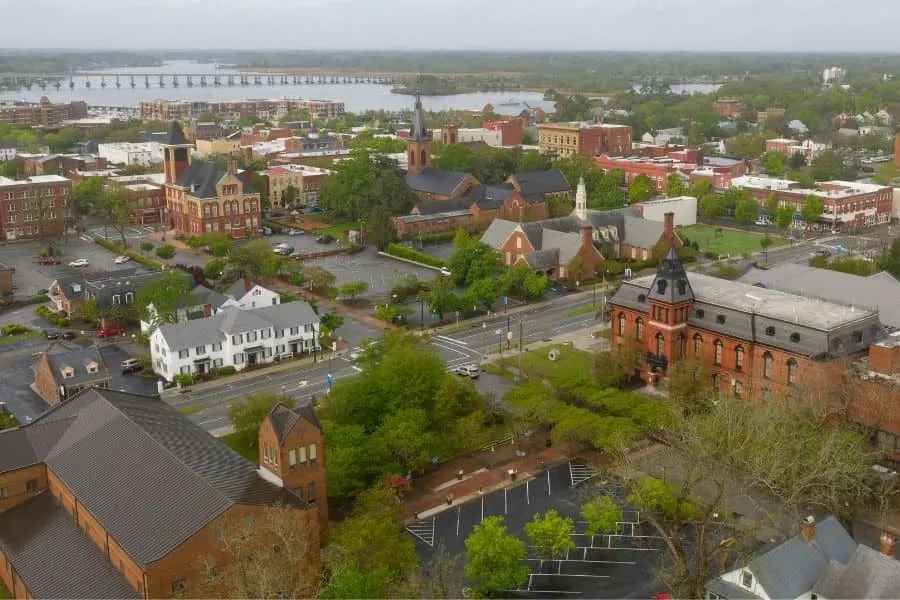 In order to fully enjoy your time in New Bern, it would probably help to know a little about it's history.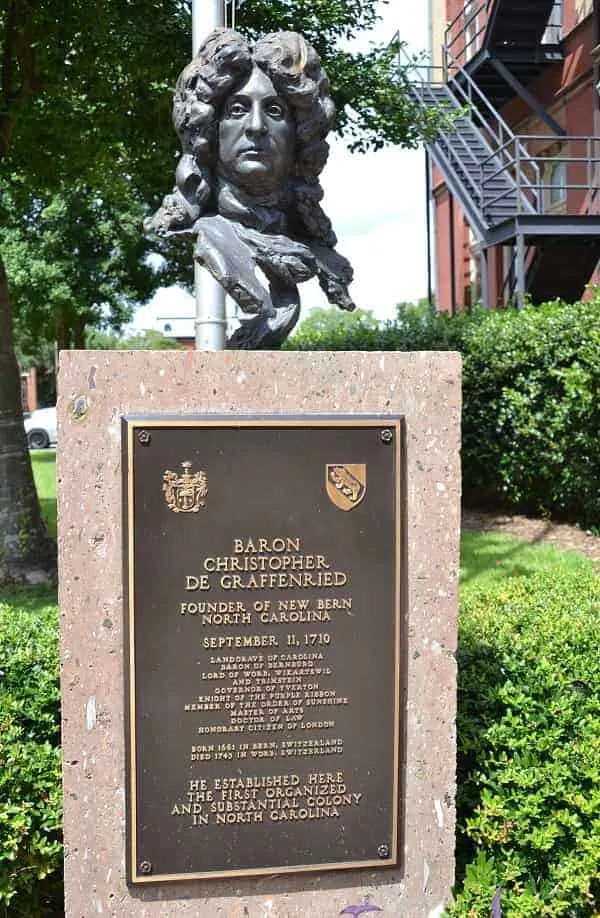 It is the second-oldest European-settled colonial town in North Carolina (after Bath) and was settled in 1710 by Swiss and German immigrants.
The new colonists named the settlement after Christoph von Graffenried, 1st Baron of Bernberg, Switzerland.
"Bern" is the old Germanic word for Bear and now, you will find that the bear is the symbol of New Bern.
Because New Bern was the first Capitol in North Carolina (now, Raleigh), you will find the town littered with historic buildings, along with Tryon's Palace which served as the Governor's Mansion.
Along with the historic landmarks, here are some other things to see & do in New Bern.
10 BEST Things to do in New Bern NC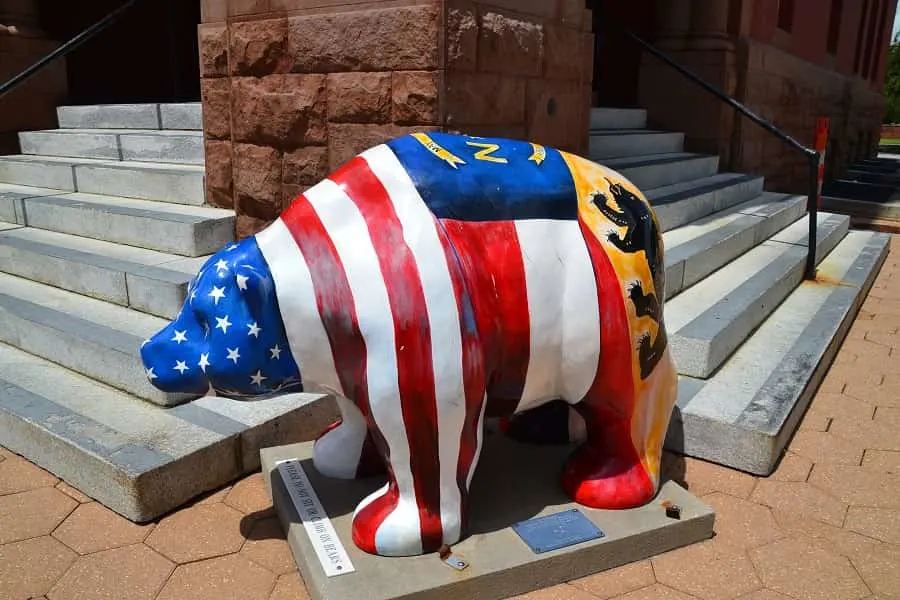 1. Look for the New Bern Bear Statues
When New Bern celebrated its 300th Anniversary in 2010 the town had 50 fiberglass, ceramic bears uniquely designed and placed throughout the town.
Since then twenty more bears have been added.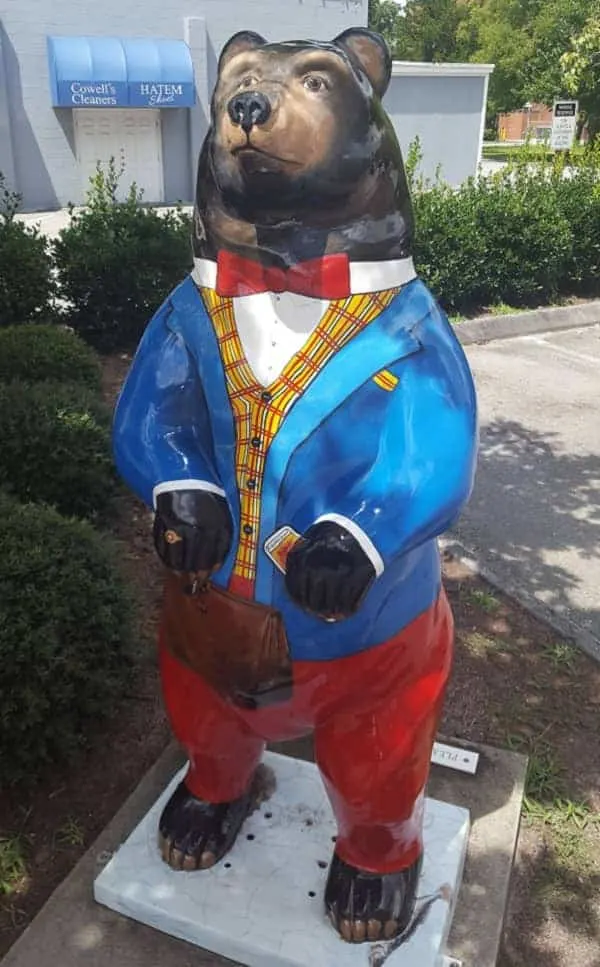 Each of the ceramic bears has its own thematic design and is fun to see how each one is different.
If you are interested in seeing all of them you can use this map of Bear Town Bears to find them.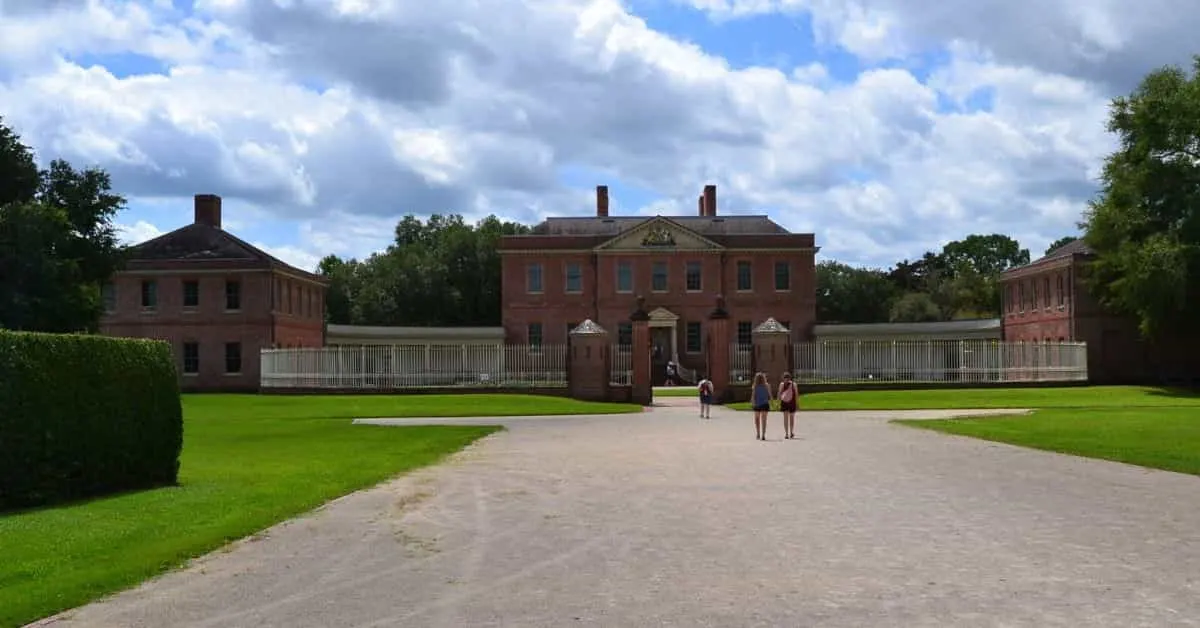 2. Tour Tryon Palace
One of the most popular things to do in New Bern is to visit Tryon Palace.
Established as the state's first capital, Tryon Palace is a great example of British Colonial architecture. This Georgian Style home was originally built in 1770 for Governor Tryon's family.
While the original mansion was destroyed by fire at the end of the 18th century, the original building plans were found in the 1930s and it was rebuilt, restored, and opened to the public in 1959.
Today, it is a living museum.
You will find rooms in the palace filled with period antiques. Docents dressed in period costumes are available to answer questions and serve as guides.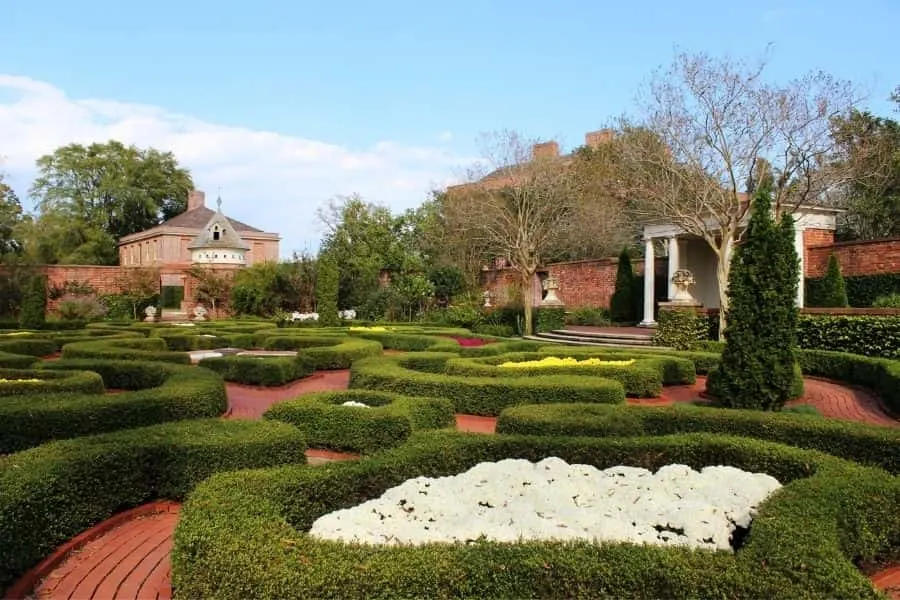 Aside from the Palace, you can also visit the local blacksmith, the kitchen office and the gardens.
529 S Front St, New Bern, North Carolina, NC 28562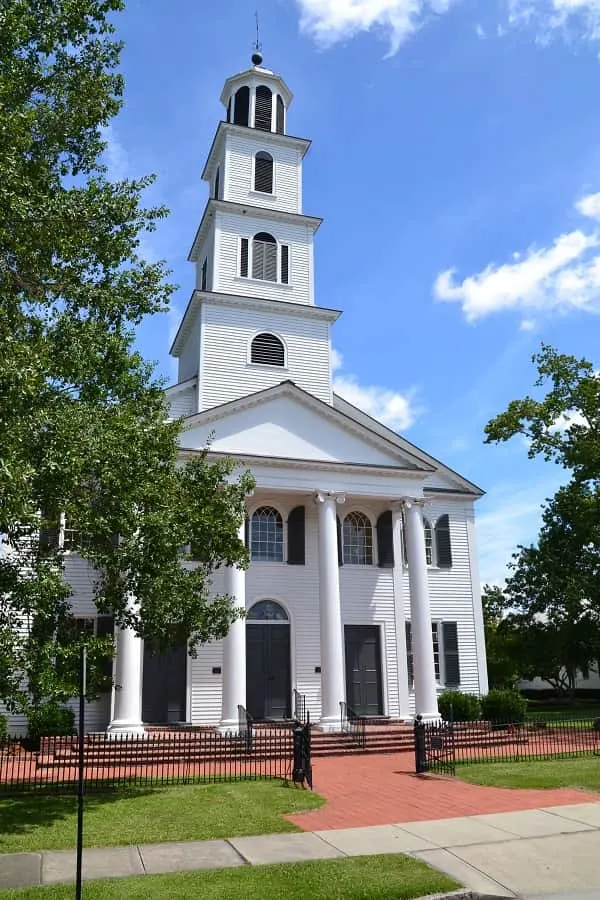 3. Enjoy the Beautiful New Bern Architecture
One of my personal favorite things to do in New Bern, NC is walking around the streets and enjoying the beautiful architecture of the homes on the US Register of Historic Places.
New Bern has more than 150 sites included in the National Register of Historic Places. You will find an array of Georgian, Federal-style, Greek revival, and Victorian homes in New Bern.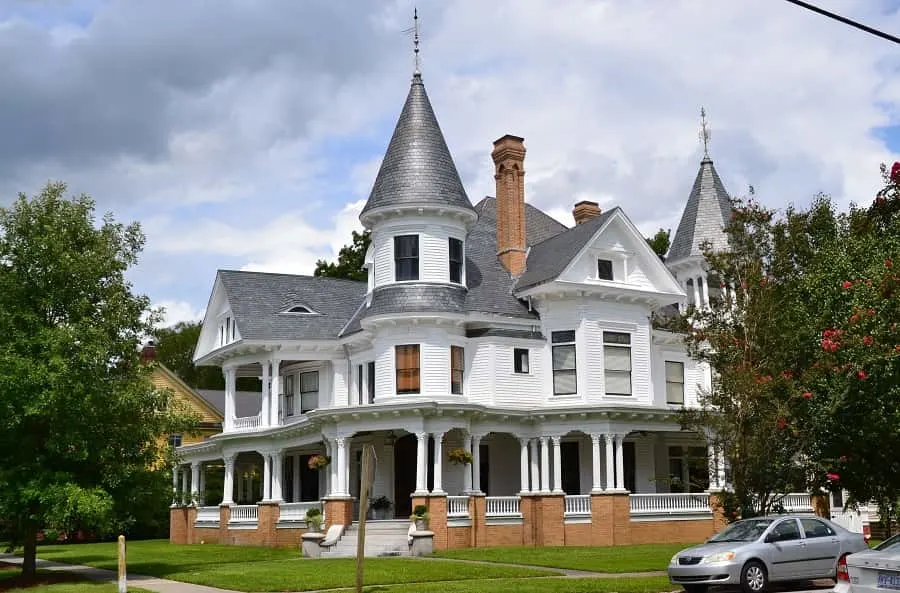 Blades House
The Blades House is one of the state's finest combinations of Queen Anne style with Colonial Revival details by architect Herbert Woodley Simpson and was built in 1907.
602 Middle Street, New Bern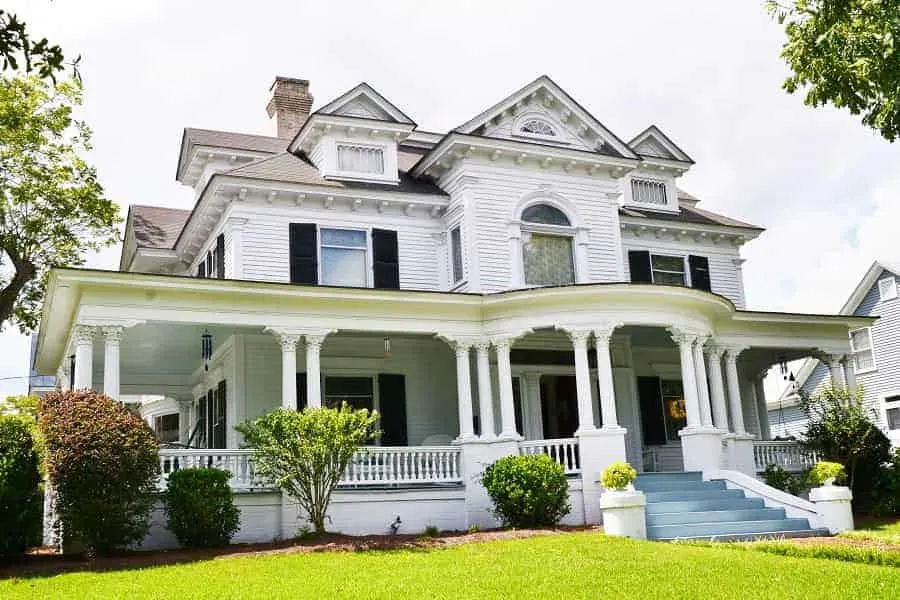 Patrick Gordon House
The Patrick Gordon House, built in 1771, is a wonderful example of Georgian architecture. Originally, the house was built to overlook the Trent River.
On the interior, the moldings and trim remain as well as a beautiful Georgian staircase.
213 Hancock St., New Bern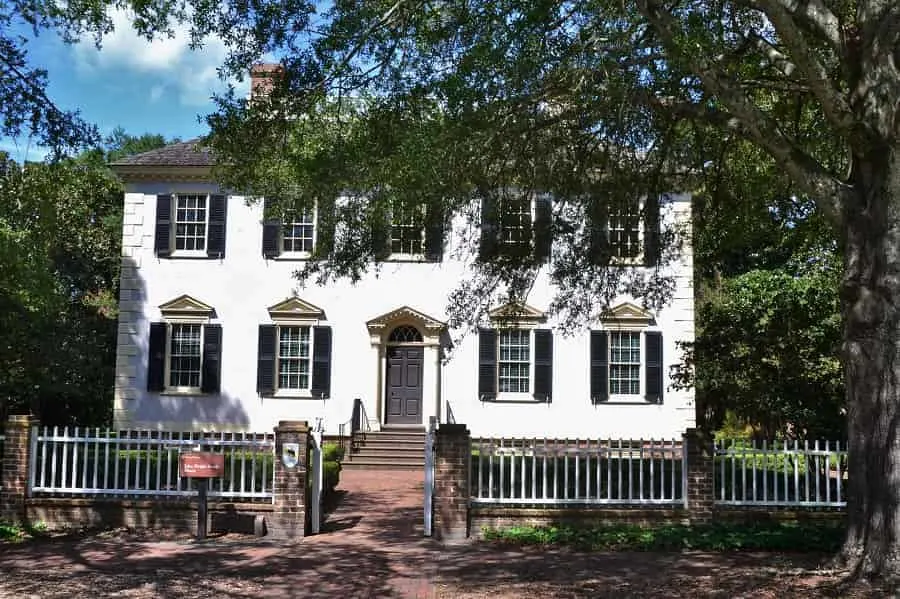 John Wright Stanly House
The Stanly House was built in the early 1780s for a prominent businessman in New Bern, John Wright Stanly.
It is believed that John Hawks who designed Tryon Palace also designed his home in the same Georgian style.
The elegant home is made of hand-hewn longleaf pine and is one of the best remaining examples of Georgian architecture in the South.
The home was only occupied by Stanly and his family for a short while. He ended up dying of yellow fever in 1789 and the house was eventually used as a headquarters for the Civil War, a convent and library.
Today, you can walk through the home to see the craftsmanship and relics of the time period.
It is claimed that George Washington stayed in this home while on a visit to New Bern and commented that he too was pleased with his stay at the home.
307 George St, New Bern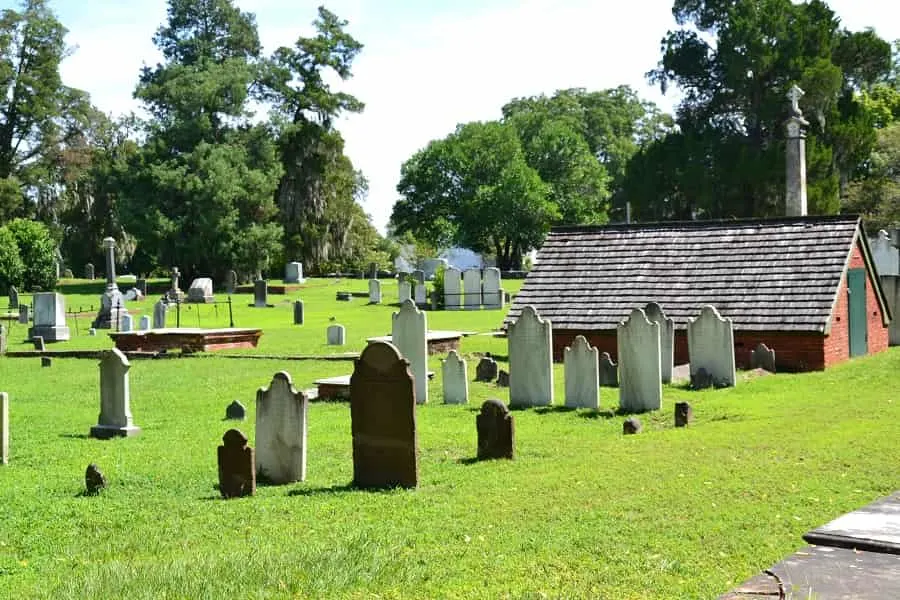 4. Walk Cedar Grove Cemetery
One place you might not think of seeing in New Bern unless you are a history buff is the Cedar Grove Cemetery.
This is one of the oldest public cemeteries in the region, dating back to 1800.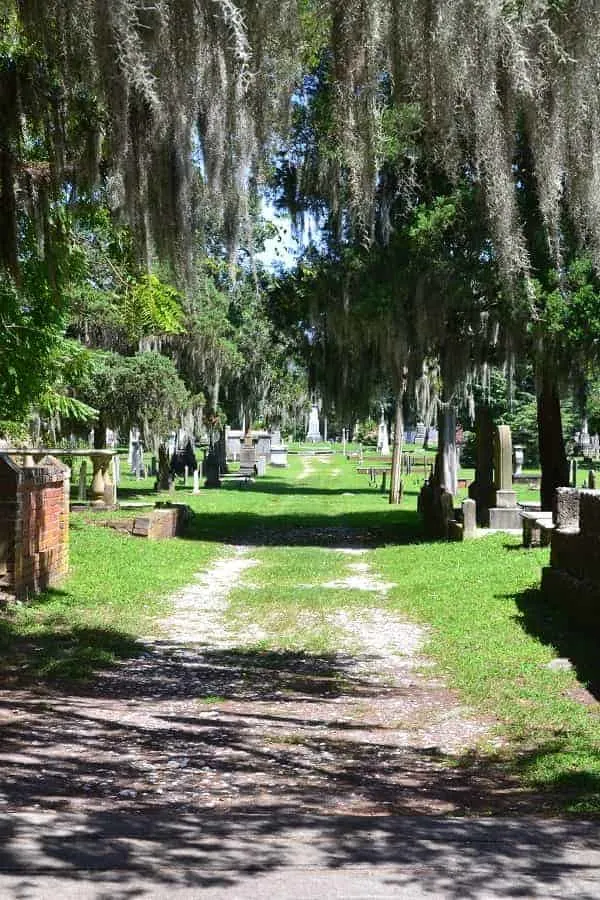 It is the final resting place of a dozen North Carolina congressmen and the inventor of Pepsi cola, Caleb Bradham.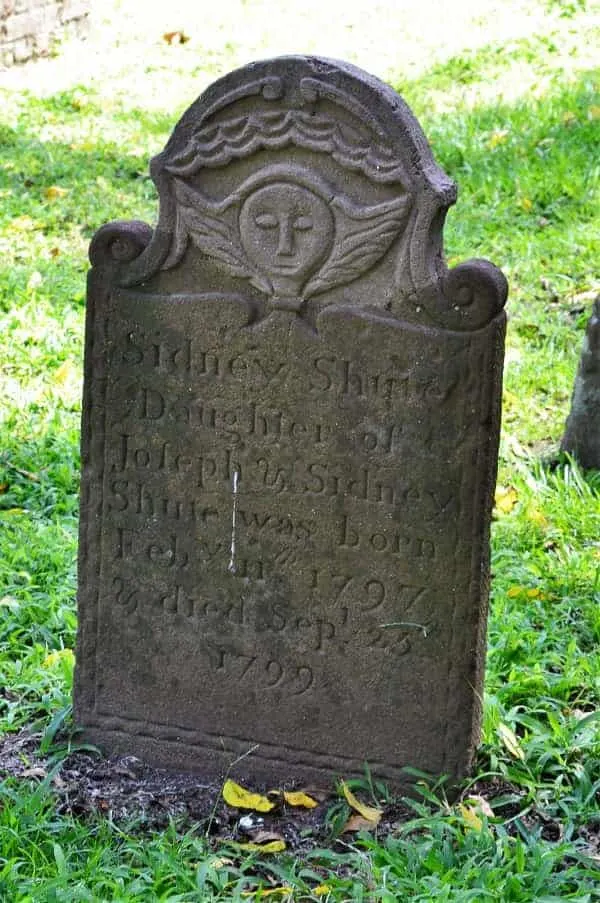 While the headstones, monuments and statues are elaborate, what some might find striking are the table tops that sit next to some of the graves.
It was customary for the living to come and picnic at the resting place of their dearly departed.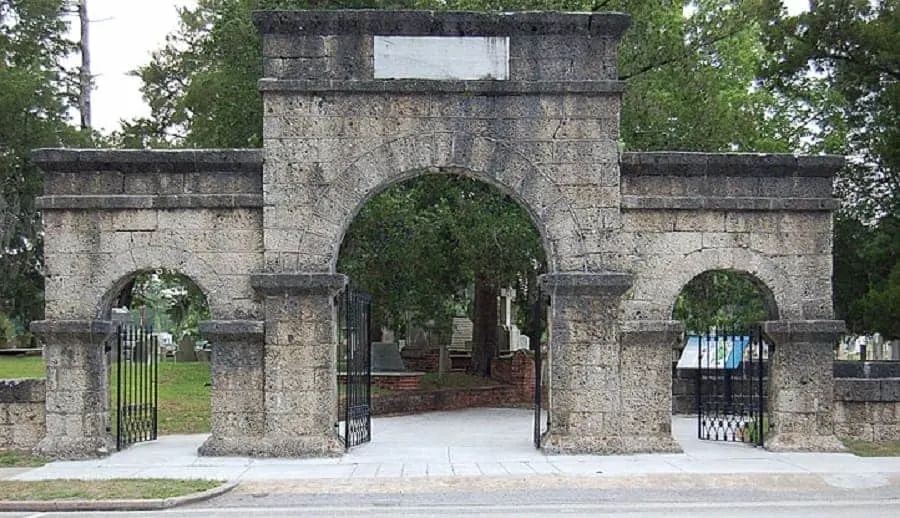 Another interesting feature of the cemetery is the entrance. The arches are constructed from coquina shells and they eerily bleed a rust color after it rains.
The Earl of Craven Questers' Chapter conducts tours of Cedar Grove Cemetery every Saturday, at 4 pm.
Tickets are $10. They also put on a fascinating Ghost walk through New Bern at night.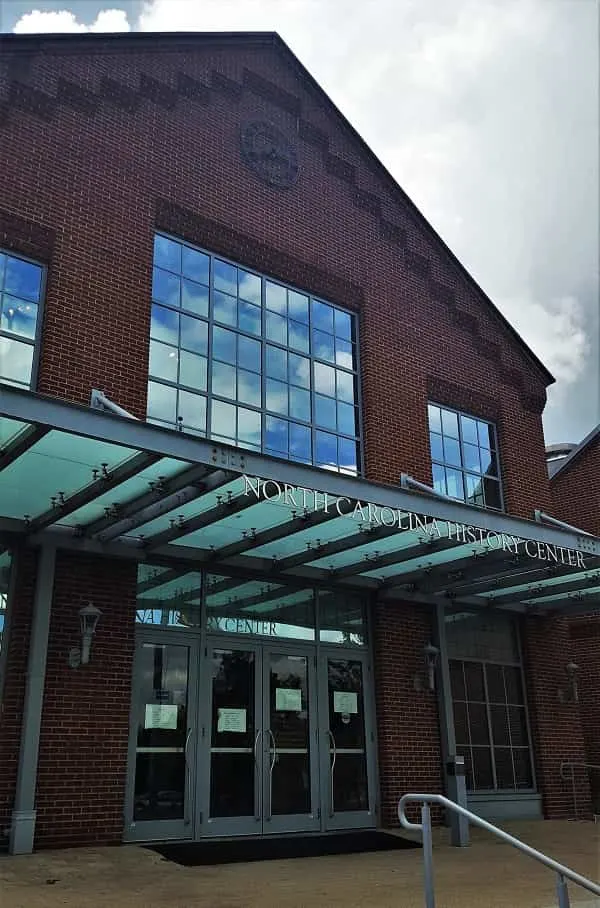 5. North Carolina History Center
The North Carolina History Center features many hands-on exhibits and interactive displays that can be enjoyed by everyone.
You will find everything from historical artifacts to displays of the regional history of New Bern and the surrounding area.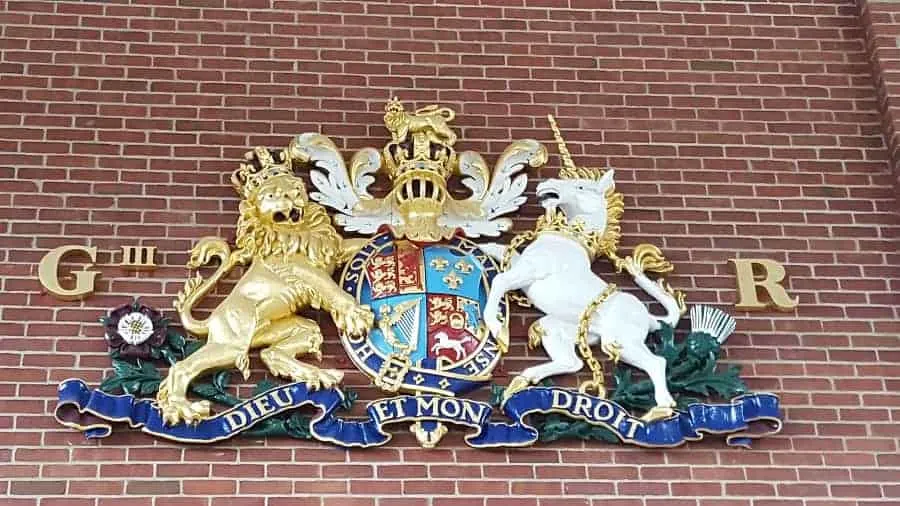 Through out the year, there are also events that take place in the evenings at the center.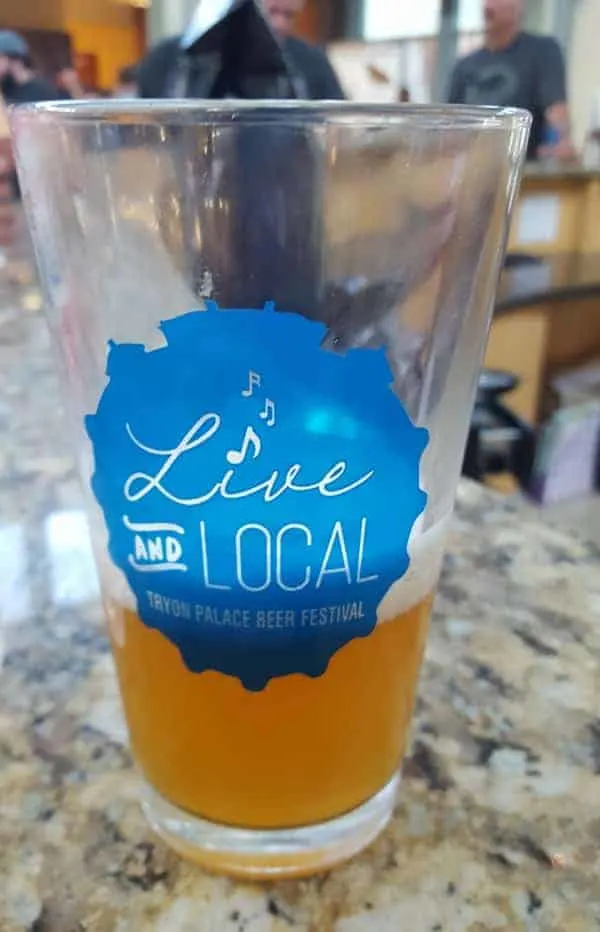 We visited during the annual "Tryon Palace Beer Festival." It featured samples from many NC breweries along with food trucks and live music.
Make sure that when you visit, you head outside to see the beautiful views of the Trent River.
Open 9am-5pm
313 Pollock St, New Bern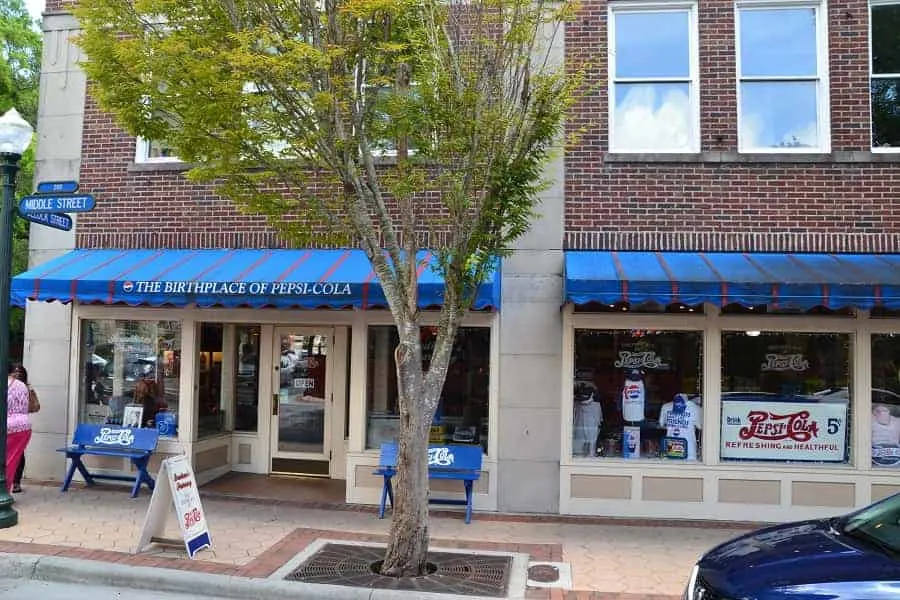 6. Discover the Birthplace of Pepsi
Pepsi is known as the "drink of the Carolinas" for a reason! New Bern is the birthplace of Pepsi and you can learn all about it's history at the Birthplace of Pepsi store in downtown.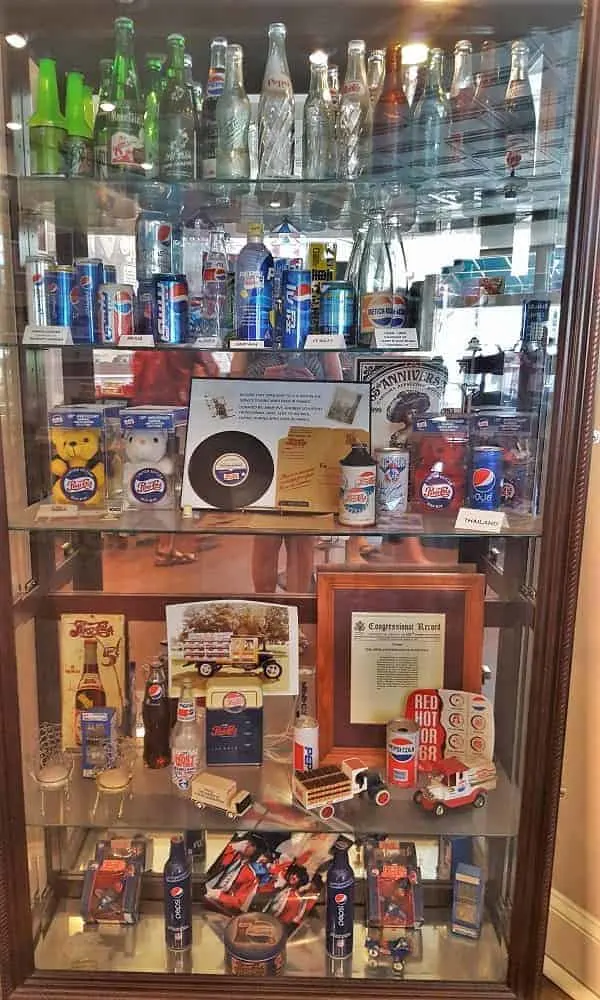 Not only can you see Pepsi memorabilia from earlier decades, you can also purchase Pepsi souvenirs and enjoy a soda.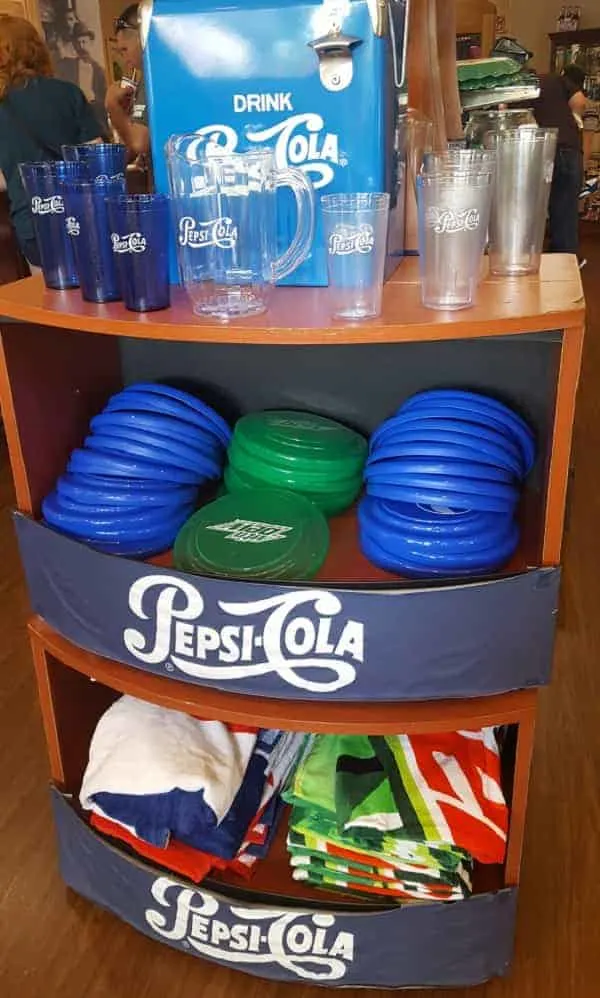 Open Monday through Saturday from 10am-6pm and Sundays 12pm- 4pm.
256 Middle St, New Bern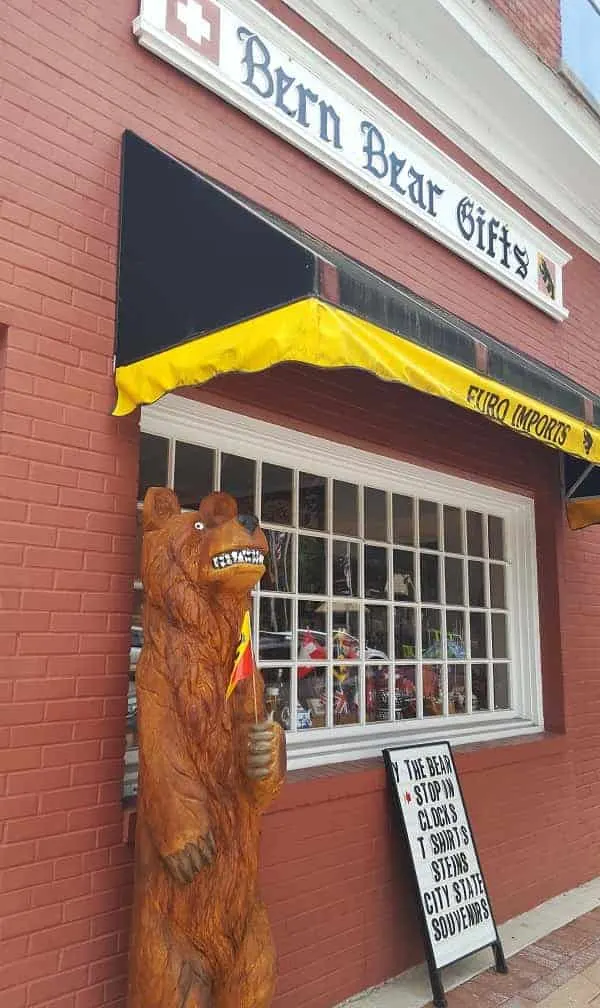 6. Shop in Downtown New Bern
Those hoping to do a little shopping in New Bern will want to hit up the quaint shops downtown.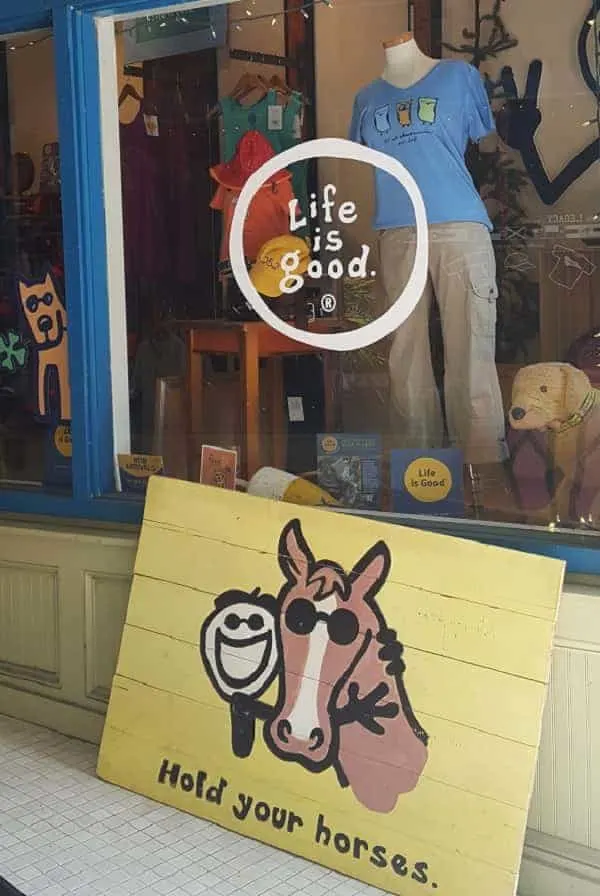 You will find an array of gift shops, clothing stores, and even several antique dealers.
There is something for everyone!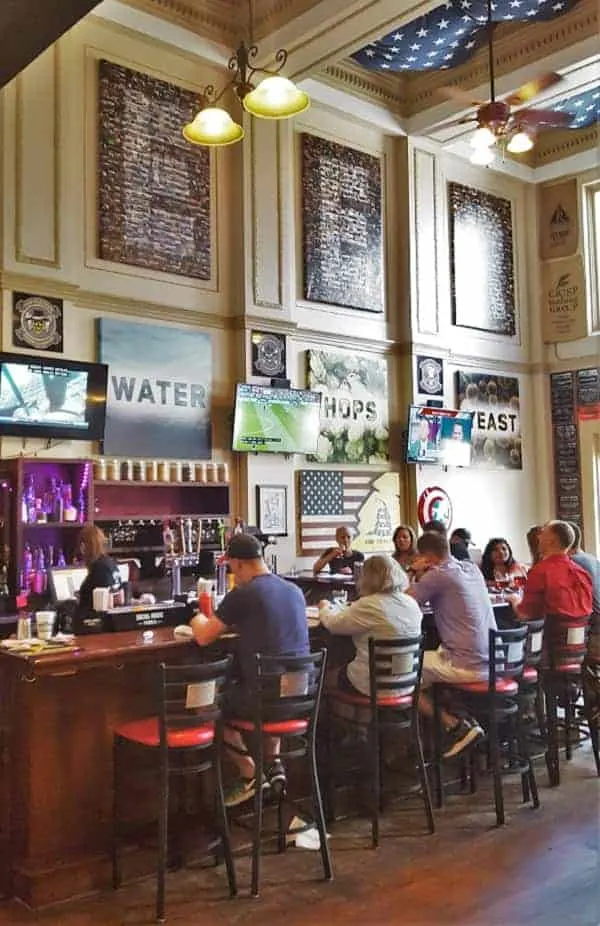 7. Eat at Beer Army Burger Company
If you like craft beer, be sure to stop by Beer Army Burger Company in downtown New Bern.
You will find a full-service craft brewery taproom that has 16 rotating draft beers from around the US, four house beers, and handcrafted cocktails along with a restaurant serving up some pretty good pub food.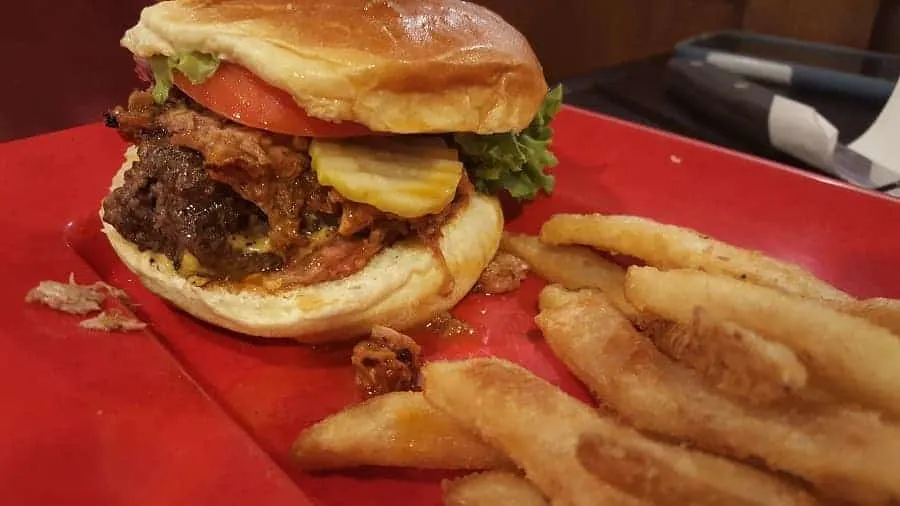 We had two of the stars on their menu, a burger and chicken wings.
I had the wings, while my husband chose a War Pig (Burger topped with Eastern Style BBQ).
Oh my goodness, it was fabulous.
Beer Army Burger Company is open for lunch and dinner every day.
313 Pollock St, New Bern, NC 28560, Phone: 252-288-5814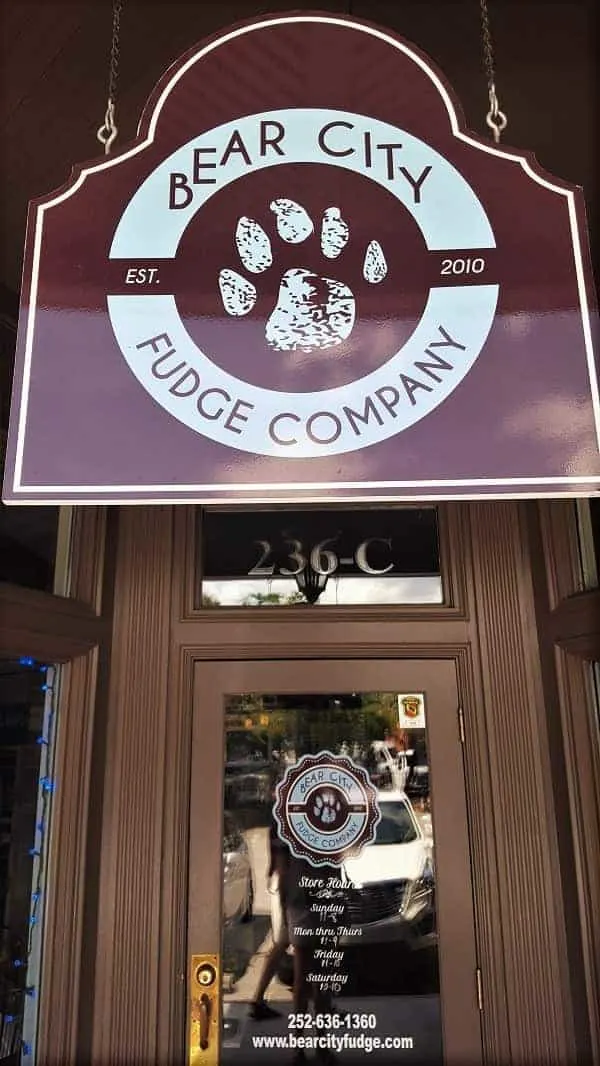 8. Grab a Dessert at Bear City Fudge Company
Bear City Fudge Company is where you need to go if you are in search of a sweet treat.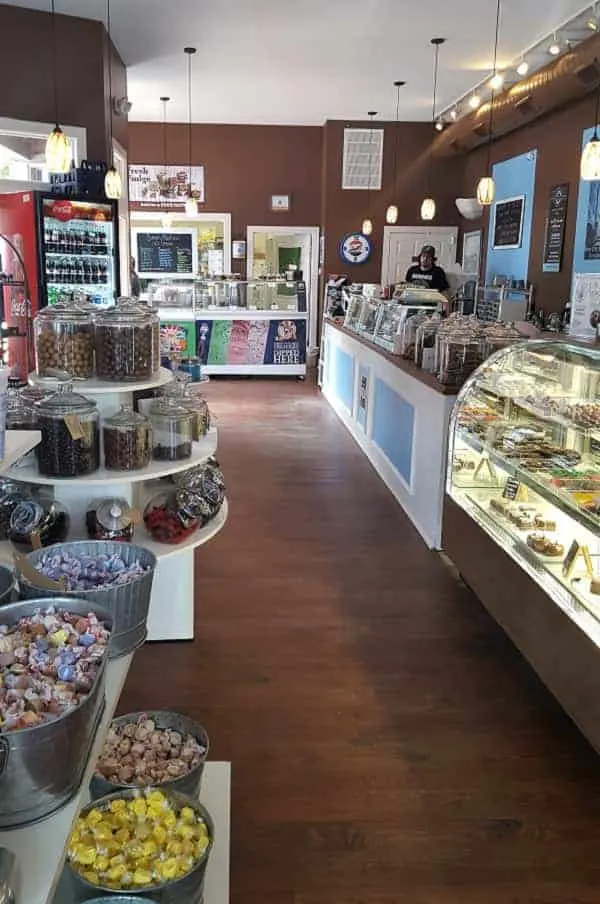 This downtown confectionery store has gourmet fudge, chocolate truffles, salt water taffy and homemade ice cream.
Bear City Fudge Company is open 11am-6pm, 7 days a week.
236 Middle St C, New Bern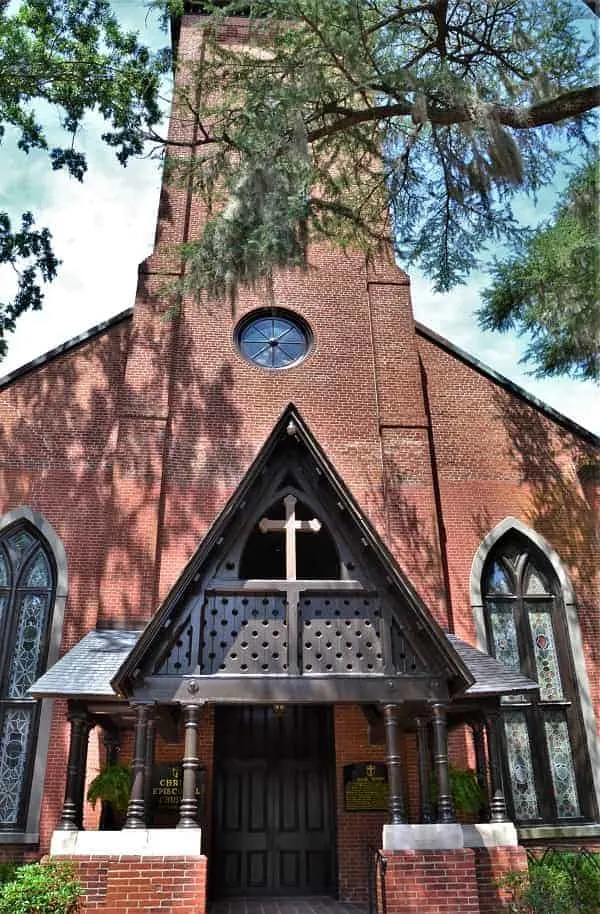 9. Visit Historic Christ Episcopal Church
Built during the Gothic Revival style in 1871, Christ Episcopal Church sits upon the grounds of earlier church buildings, including the original church built in 1750.
Spend some time walking around the exterior of the church where you will find an outdoor chapel and cemetery.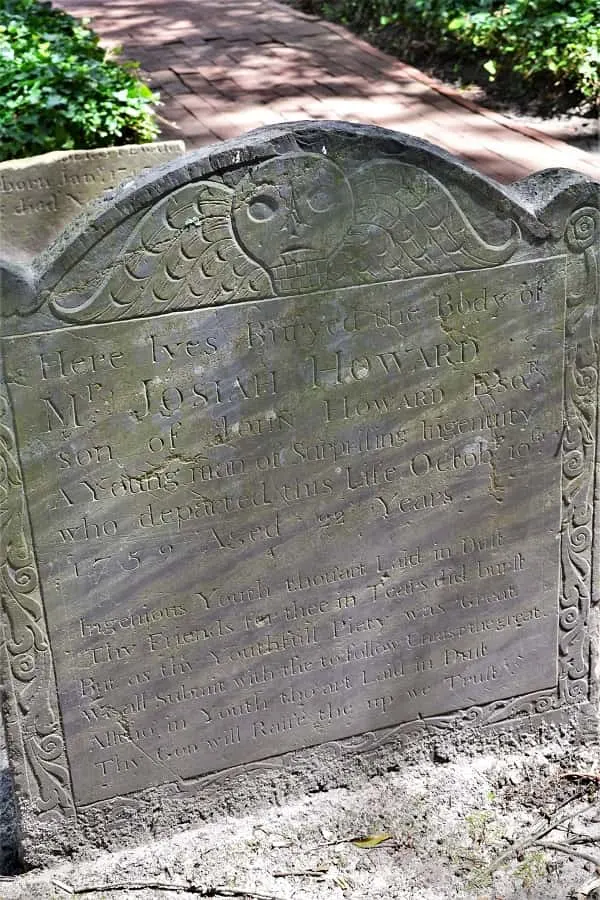 The churchyard of Christ Church was the only public burial ground in New Bern until 1800 so you can imagine how many people have been buried in the churchyard. Not all are marked.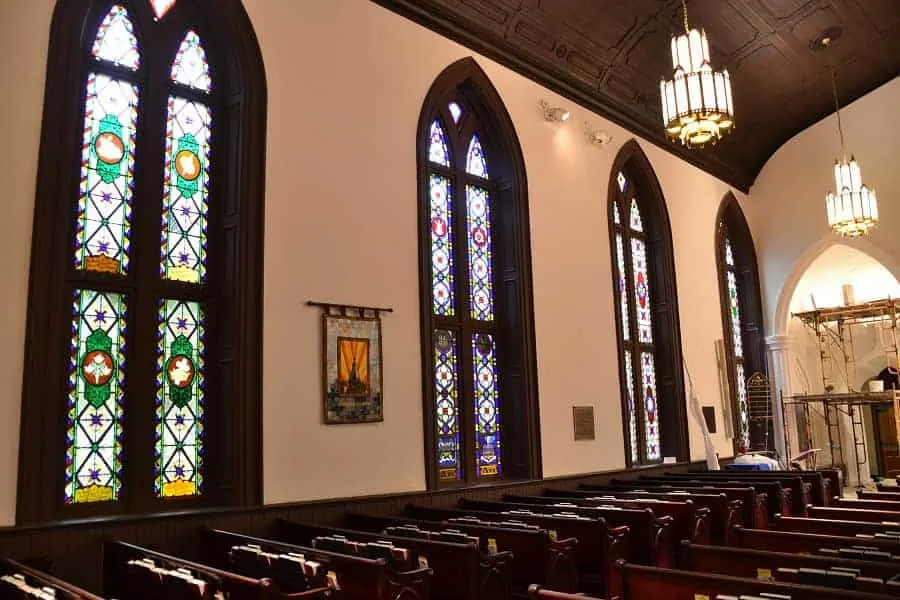 While small, the nave is quite striking with its dark wood trim and beautiful stained glass windows.
The interior of Christ Episcopal Church was designed in the style of Christopher Wren, the famous English architect who is most noted for his design of St. Paul's Cathedral in London.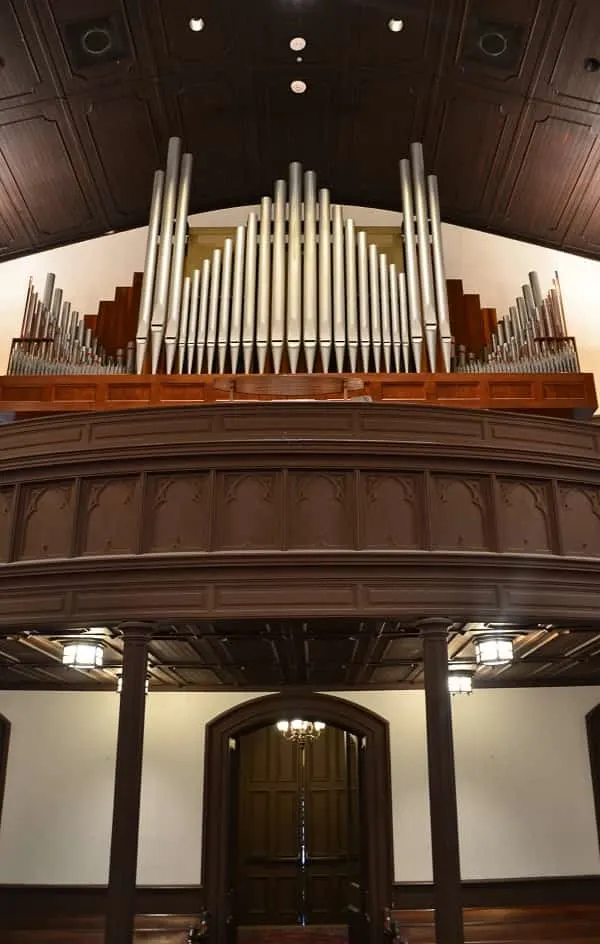 Inside the church, you will find an organ designed and built by W. Zimmer and Sons (German organ builders).
The organ has 1397 pipes comprising 20 registers containing 25 ranks of pipes.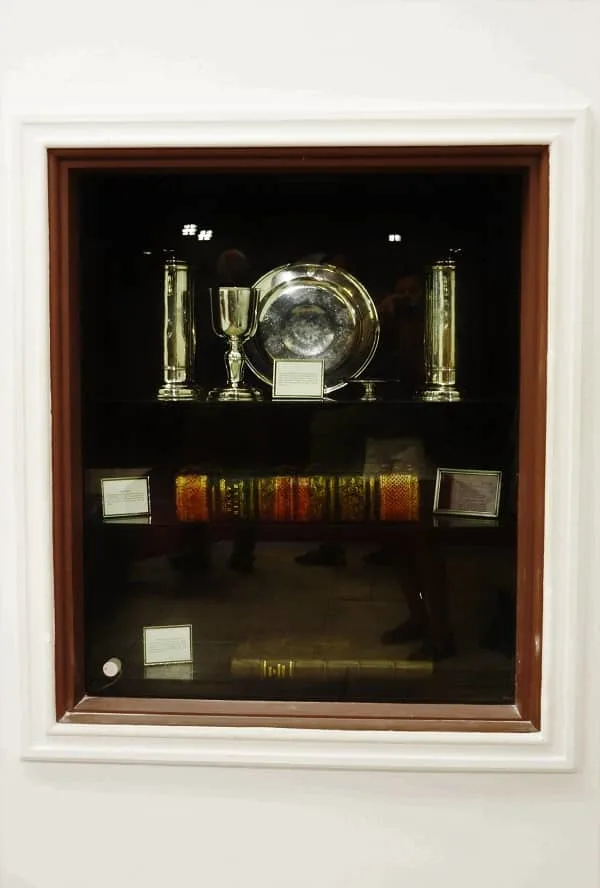 Inside the church, you can see the Communion Silver, Bible and Prayer Book given by King George II in 1752.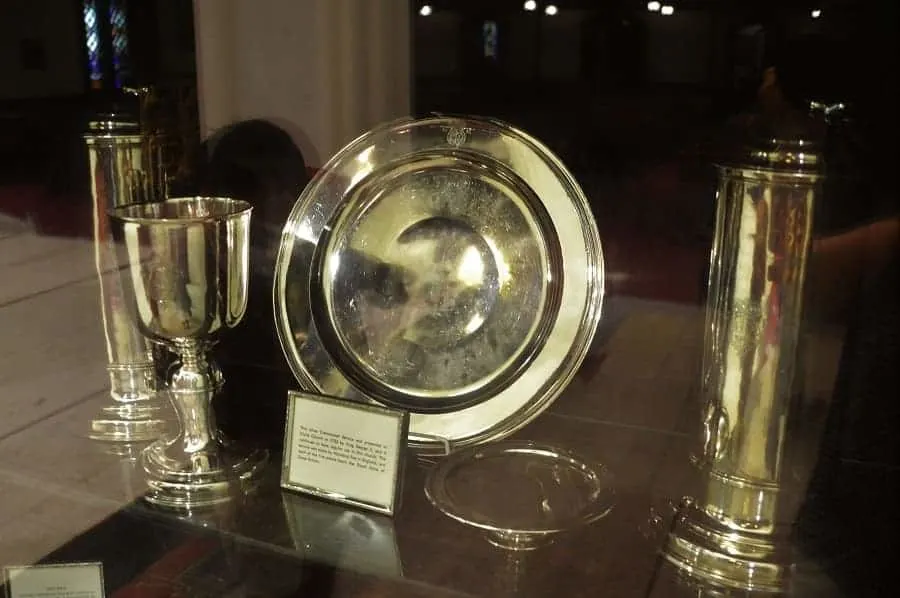 This five-piece communion service consists of a chalice, paten/cover, two flagons, and a basin for receiving the offering.
All of the pieces in the set bear the royal arms and are hallmarked "London 1752 Mordecai Fox".
320 Pollock Street, New Bern
10. Visit New Bern Battlefield Park
Visit the park where both Confederate & Union soldiers lost their lives in 1862.
You'll be able to explore 30 acres where the battle took place and the 36 interpretive panels will give you perspective on the role this battle played in the Civil War.
You can tour on your own or with a docent. Guided tours of the battlefield can be arranged by advance reservation by contacting the New Bern Historical Society at 252-638-8558.
Guided tours are $10 per person.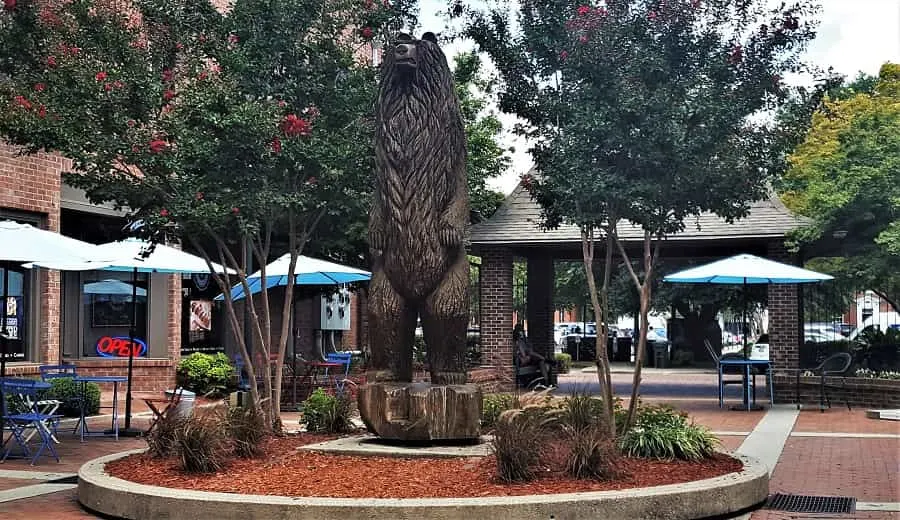 If you are looking for a neat place to go for a weekend away, make the trip to New Bern. You won't be disappointed. This coastal North Carolina town is truly a hidden gem!
Have you been to New Bern? What was your favorite thing to see there?