Hendersonville is located at the southeastern edge of the Blue Ridge Mountains and sits in one of the largest valleys in this part of North Carolina. It happens to be one of my favorite North Carolina mountain getaway locations due to it's historic downtown area, outdoor activities, and overall hospitable vibe. You will find plenty of things to do in Hendersonville, North Carolina to keep you busy for a weekend trip.
8 Popular Things to do in Hendersonville North Carolina
1. Historic Downtown Hendersonville
I'm not sure what I love more about downtown Hendersonville, the boutique shops or the quaint local restaurants that line the streets. This area is packed with places to explore!
Appalachian Pinball Museum
The Appalachian Pinball Museum has a collection of hundreds of vintage & contemporary pinball machines. If you have kids, this place is a must visit because you can pay a flat fee and play all day (okay, not all day, there other things you are going to want to do).
Bearfootin' Public Art Walk
Right away, you will notice the bear statues throughout the historic downtown area. These are part of the Bearfootin' Public Art Walk. If you are visiting Hendersonville with kids, make sure that you do a hunt for these bears. The kids will have a blast checking out all the different designed bears that can be found in downtown.
Shopping
You will find no shortage of boutiques, antique and specialty shops lining the historic downtown Hendersonville streets!
Even if you don't have time to visit all the stores, be sure to window shop. These are some of the best showcase displays I've seen in a small town!
Dining
There is no shortages of places to eat in Downtown Hendersonville and the food is top notch. We visited during the summer and found many of the restaurants had outdoor seating available.
Our pic of where to eat is The French Broad Kitchen & Wine Bar which allowed us to sit outdoors and enjoy some beautiful mountain air along with the band that was playing outside. The menu is seasonally inspired with southern favorites.
I had a hard time choosing because everything sounded fantastic.
I ended up choosing the Chicken Pot Pie which was heavenly. It was rich and creamy with just the right amount of puff pastry on top!
My husband had Shrimp & Grits which was equally as delicious!
And of course, there was some of the most delicious wine from all over the United States and beyond.
My husband likes to drink local and chose a Gaelic Ale from Highland Brewery out of nearby Asheville.
While there are many other restaurants to choose from, if you love farm to table, this is definitely the place to dine!
2. Visit an Apple Orchard
The North Carolina mountains are known for their apple orchards. A great way to spend a few hours in the late summer or early fall is by going apple picking in the mountains of North Carolina.
We visited the Sky Top Orchard and had the best time. There were two varieties of apples in season at the time of our visit and both were perfect for baking pies!
The apples change throughout the season, so make sure you look at their picking schedule so you know what types of apples are ready for picking.
When you finish, you will pay and have the opportunity to purchase home-made apple cider and apple cider donuts. Make sure you get them both. They are AMAZING.
3. Visit DuPont State Forest & Hike to see the Waterfalls
If you are a hiker, you are probably going to spend much of your time in DuPont State Forest.
This is where you will find some of the best hiking trails in all of North Carolina.
You will find several miles of trails for both casual and more experienced hikers.
This is also where some of the scenes from Hunger Games were filmed.
There are many reasons why DuPont State Park is so popular, but one of the main draws is the beautiful waterfalls in the area.
Triple Falls
Triple Falls is about a 7 minute walk from the parking lot (so doesn't take long) but it is all uphill and the incline is pretty rough. Make sure that you wear appropriate shoes because if the trail is wet, it can be quite slippery.
High Falls
High Falls is about 15 minutes farther upstream from Triple Falls. The walk is about the same as Triple Falls, just much longer from the base.
Bridal Veil Falls
The most beautiful of all the waterfalls in Dupont State Forest is Bridal Veil Falls. It is a long hike to see it but absolutely beautiful with an overhanging ledge on the upper section of the falls.
4. G0 Kayaking & Tubing
Depending on the time of year you are visiting, one of the most popular things to do just outside Hendersonville is to tube, canoe or kayak down two beautiful mountain rivers – the French Broad River and Green River.
The French Broad river is swift, but without the rockiness of the Green river Class 1-4 Rapids).
There are no shortage of companies to choose from between nearby Flat Rock, Saluda and Asheville.
Our pick is Green River Adventures who specializes with guided whitewater trips from class 1 to class 4 whitewater, waterfall rappelling, stand up paddleboarding, and whitewater kayak instruction.
5. See the View at Jump Off Rock
If you want to find the best view of the area, you will want to make the short drive to Laurel Park and hike to the top of Echo Mountain where you will find Jump off Rock.
There you will find a panoramic view of the Blue Ridge Mountains and Pisgah Forest below.
Jump Off Rock got its name from Native American folklore. It is said that when a young Cherokee woman received word that the Indian Chief to whom she loved deeply had been killed in battle, she climbed to the edge of the rock and jumped off.
The legend claims that on moonlit nights, her ghost appears on the top of the rock.
While easy to drive up to the looking point, you should take the time to do some hiking.
There are three hiking trials at Jump Off Rock and each has a different skill level.
No matter which you chose, you will definitely enjoy the beauty of nature, especially the beautiful rock formations.
6. Tour Carl Sandburg Home
Located in Flat Rock which is less than 10 minutes from downtown Hendersonville, the home of Carl Sandburg is much more than a modest house.
You will find 5 miles of trails that take you throughout the property.
The property includes the home, trails and a goat farm, all of which you are free to explore during your tour.
Sandburg Home Guided Tour Fee:
They ONLY take Credit Cards
$8.00 for Adults 16 and older
$5.00 for Adults age 62 and older
Free for Children age 15 and under
7. Stop by Historic St. John in the Wilderness Church & Cemetery
Also in Flat Rock is a historic church that holds some graves that date back to the civil war.
Built in 1834, St. Johns Episcopal chapel was a church home during the summer months by wealthy merchants and landowners from Charleston and other locations in the Low Country of South Carolina and Georgia who came to Flat Rock to escape the heat of the summer.
When the first chapel burned, a new one was erected made of brick.
When the civil war broke out, many of the families retreated to Flat Rock to live and this is why there so many confederate graves at the site.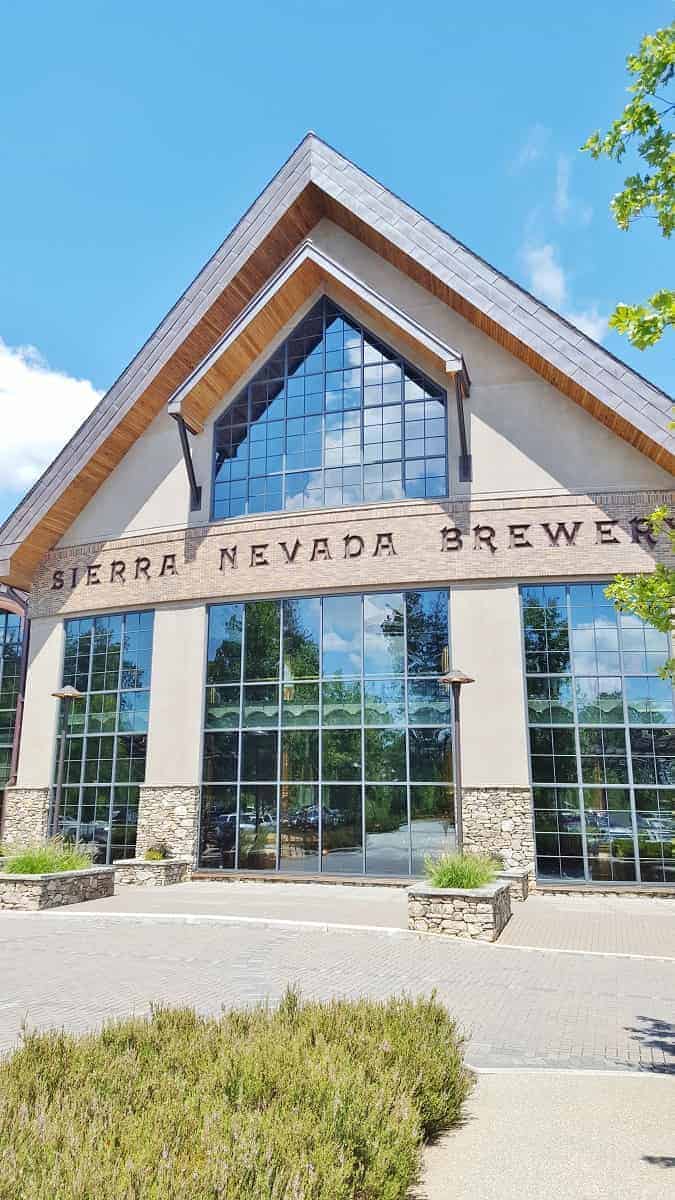 8. Tour Sierra Nevada Brewery
When it comes to breweries, there is no shortage of them in the Western part of North Carolina. One of the largest breweries in the Hendersonville area, and the entire state of North Carolina for that matter, is Sierra Nevada.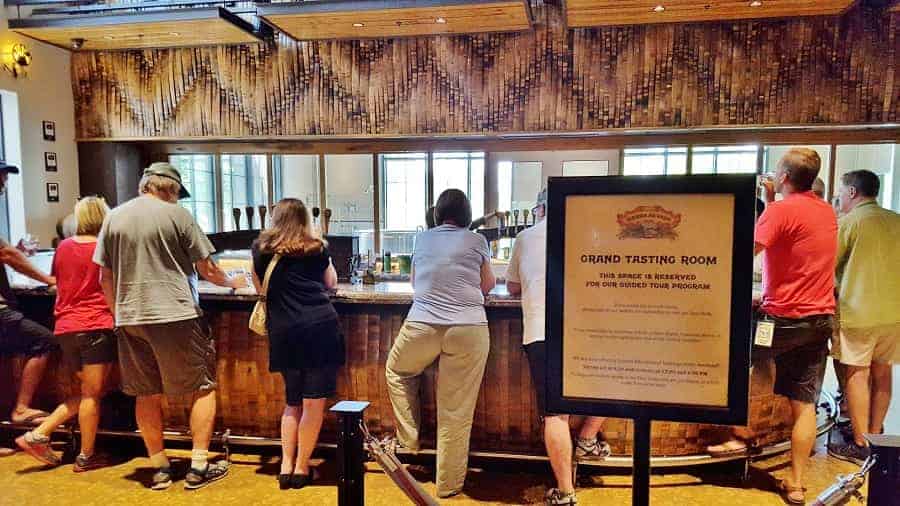 Located in Mills River, Sierra Nevada is an enormous facility and offers a tour of the brewery that includes tasting some of their different ales.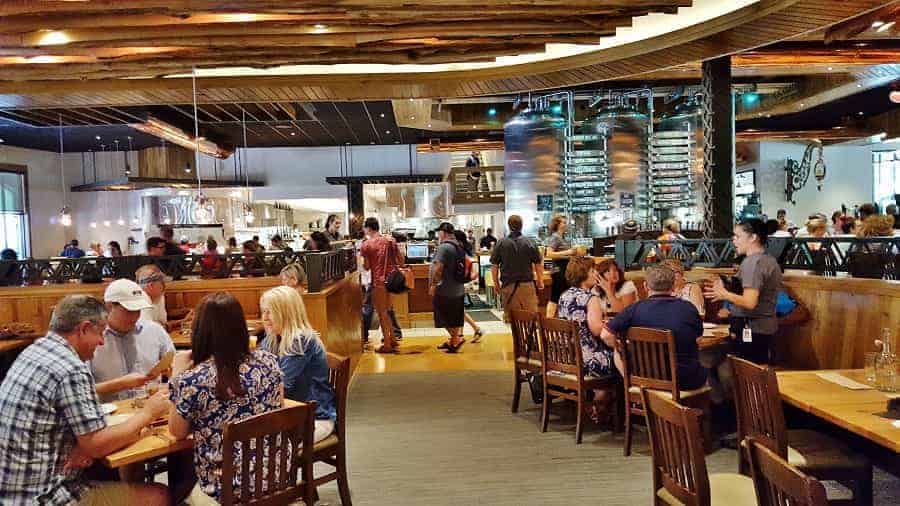 If you don't have time to do the tour (or have kids in tow), you can always grab a beer in the upstairs taproom that also has corn hole, darts and plenty of seating or enjoy a farm-to-table meal at their restaurant.
When the weather is nice, you may also choose to enjoy a beverage or a meal at the outdoor dining terrace or walk through the beer garden.
On weekends, you might even get to enjoy live music!
If you are making a trip to the North Carolina Blue Ridge mountains or Asheville area, make sure that you take the time to visit Hendersonville.
The area is a hidden jewel and is the perfect place to get away from it all while still being able to enjoy time in the outdoors connecting with your family! We hope this list of things to do in Hendersonville gives you some ideas as to how you can spend your time.