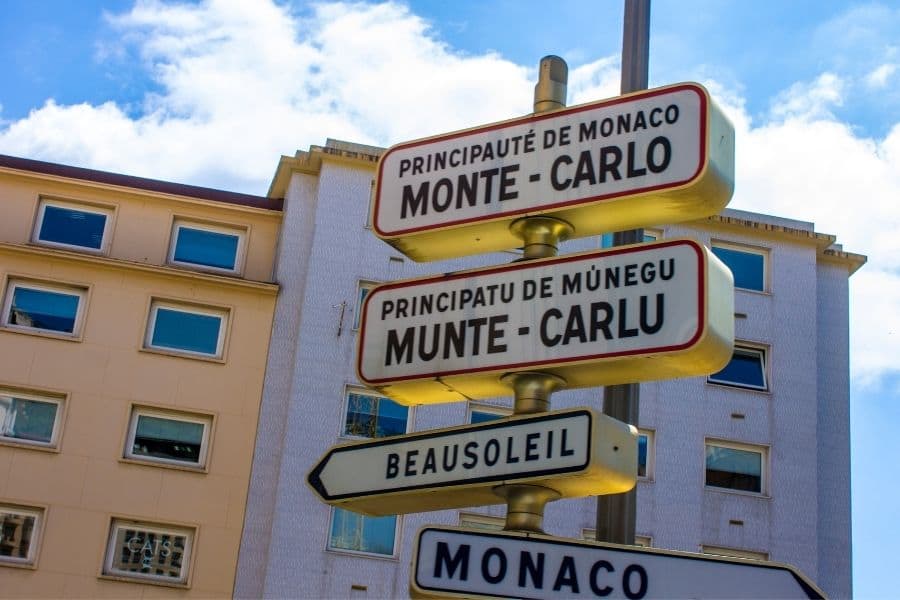 If you are traveling to the French Riviera, you really should take a day trip to Monaco. Monaco is a tiny independent city-state (2nd smallest to Vatican City) along the coast of France. It is the land of the rich & famous with upscale stores, casinos, and the home of Prince Albert II. If you aren't a high roller and can't afford to spend the night in one of the luxurious suites, you'll find plenty of things to do in Monaco for the day.
Things to Do in Monaco for the Day
When visiting Monaco, you want to make sure you plan your time there in advance so you can fit in all the things you want to experience.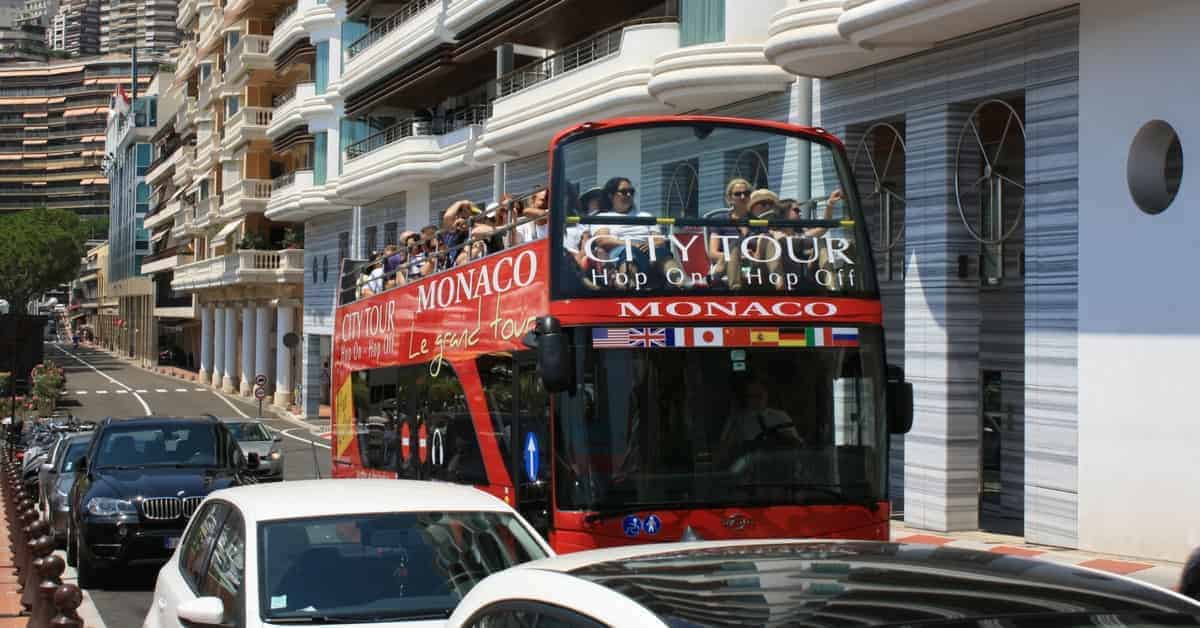 1. Hop on Hop Off Monaco Bus Tour
A great way to get an overview of the area is by taking a Hop on Hop off Bus Tour of Monaco. With a one-day pass, you can easily go to all 12 stops in Monaco.
It will also save your legs.
Monaco has some large hills and while you can walk from one location to the next, you will find yourself pretty worn out.
Taking a bus tour will allow you to be dropped at different spot, saving your legs.
Coming from Nice to Monaco
If you are coming to Monaco from Nice, one of my favorite things to do in Nice is the little train tour that takes you into Monaco. It will take you to the Prince's Palace and give you time to explore the area.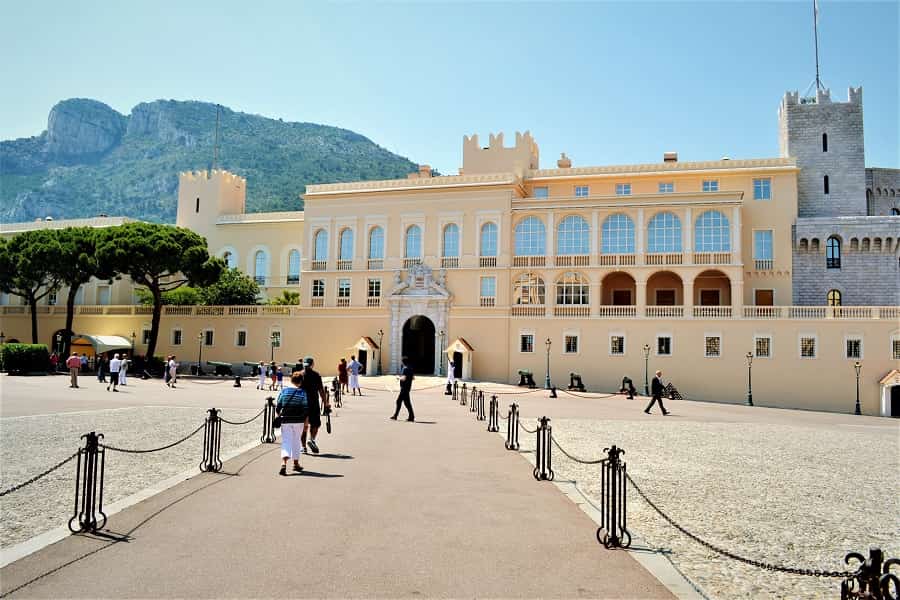 2. Prince's Palace
Albert II is the Prince of Monaco. He is the son of Prince Rainier III and the former American film actress Grace Kelly.
While in Monaco, one of the top things to see is the Prince's Palace. It is the private residence of Prince Albert.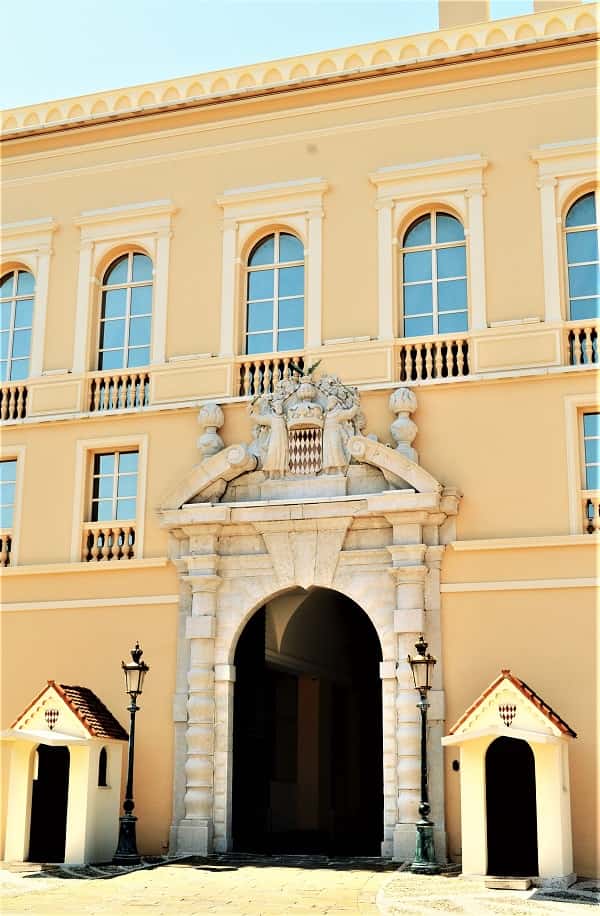 While you aren't able to tour his private part of the palace, you can go through the State Apartments between April & October.
On a tour of the State Apartments, you will be able to see rooms in this 13th-century palace that are used for formal receptions; including the throne room.
You'll also find many frescoes, portraits, tapestries, and many family heirlooms.
Even if you don't want to waste time seeing the interior, it is worth a trip to the Palace itself for the gardens and the beautiful view of the French riviera & Monaco harbor.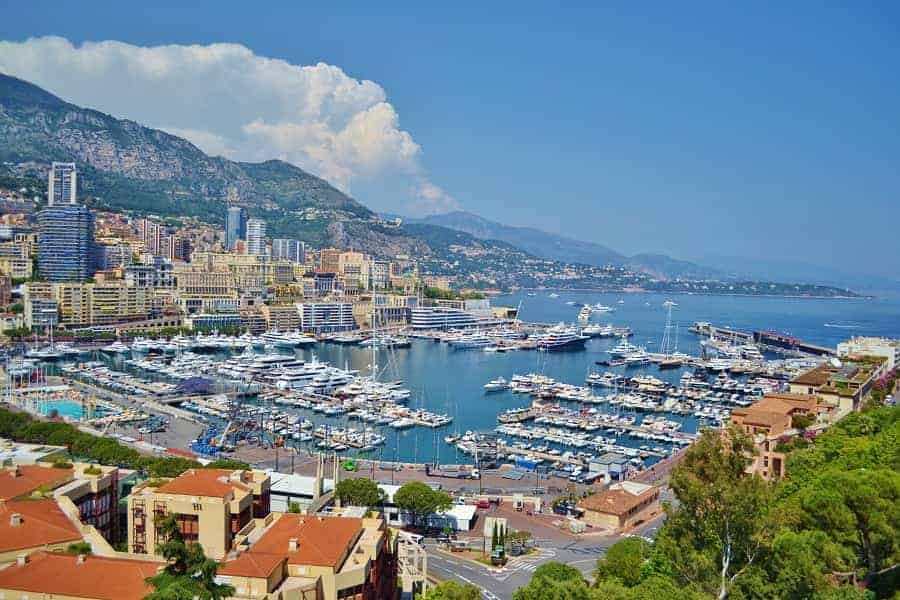 3. Monaco Harbor
If you love boats, you might want to walk along Monaco Harbor to check out all the beautiful yachts.
If you don't have time to go all way down to the harbor, enjoy the view from the Prince's palace.
4. Oceanographic Museum
When you are making a day trip to Monaco, it is hard to spend a great deal of time in museums. Luckily, this museum is fairly small and easy to navigate.
If you are traveling with kids, it is a nice break from site-seeing to be able to have some hands-on time with sea life. Tickets are fairly inexpensive and worth purchasing in advance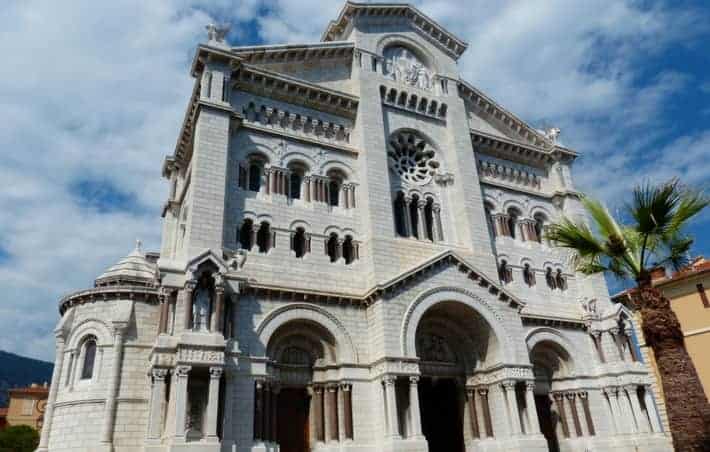 5. Saint Nicholas Cathedral
This is the burial place of the former Princes of Monaco and houses tombs of past sovereigns Prince Rainier and Princess Grace.
While not the most beautiful cathedral, it is worth a visit if you have the time.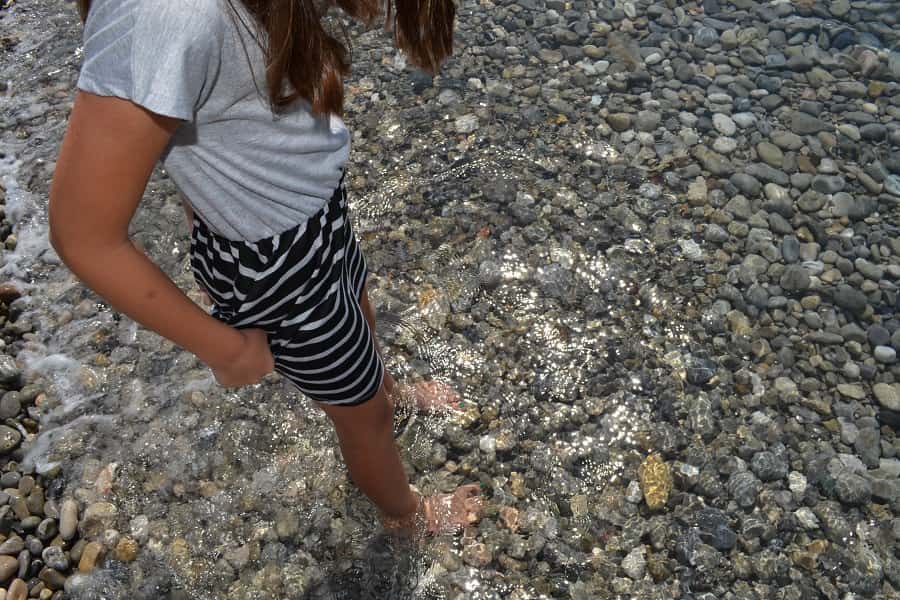 6. Hit the Beach along the French Riviera
One of Monaco's most popular beaches is a public beach and it is spectacular!
Keep in mind that beaches along the French Riviera do not have sand. This "beach" is made of pebbles, so bring along some water shoes to save your feet!
Apart from this, you will find that women do tend to go topless, so if you are prudish or traveling with kids do be prepared.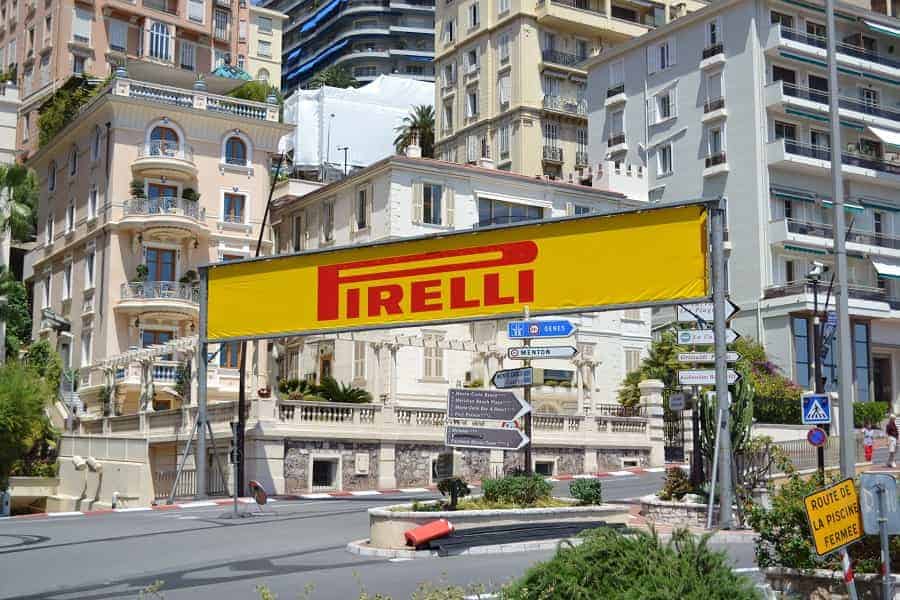 7. Formula One Monaco Grand Prix
You can't help but notice the winding street that runs along the harbor. This is the Circuit de Monaco on which the Formula One Monaco Grand Prix takes place.
As you walk along the sidewalk, you will notice how narrow and steep the course is.
While you may want to walk around a bit to take in the sites, I would recommend you save your legs and grab a bus to the casino.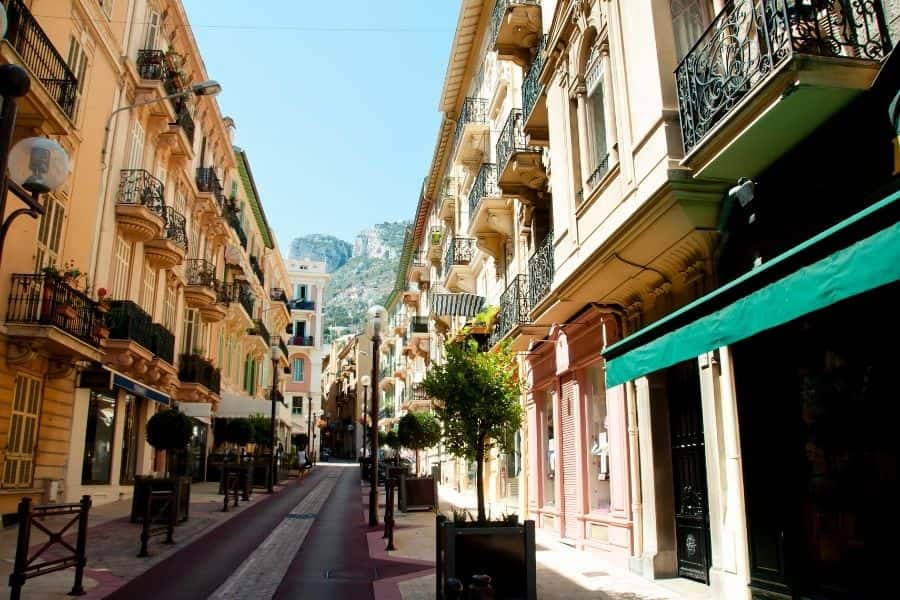 8. Take Time to Walk around Monte Carlo
It's hard to believe that Monte Carlo was once a small, bankrupt town on the coast of the Mediterranean. In 1856 Prince Charles III of Monaco had a casino built to help the economy.
Soon after its opening in 1861, he declared the district around it to be Monte-Carlo.
It is often referred to as the playground of the rich & famous because only the most wealthy can afford to stay there.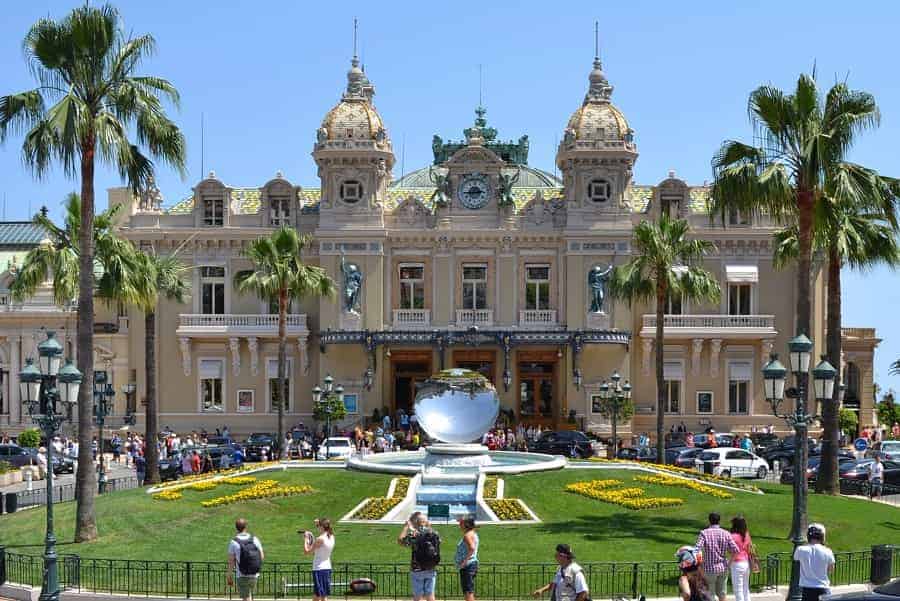 Monte Carlo Casino
One of the top things to do in Monaco is to hit the casino in Monte Carlo.
Not only do you have to pay to play, but you will have to pay to enter. You can get access for about 17 Euros… That is if you have the right shoes.
You will not be able to go in if you are wearing sneakers, sandals, or flip-flops.
And if you are traveling with kids, sorry, they can't come in either.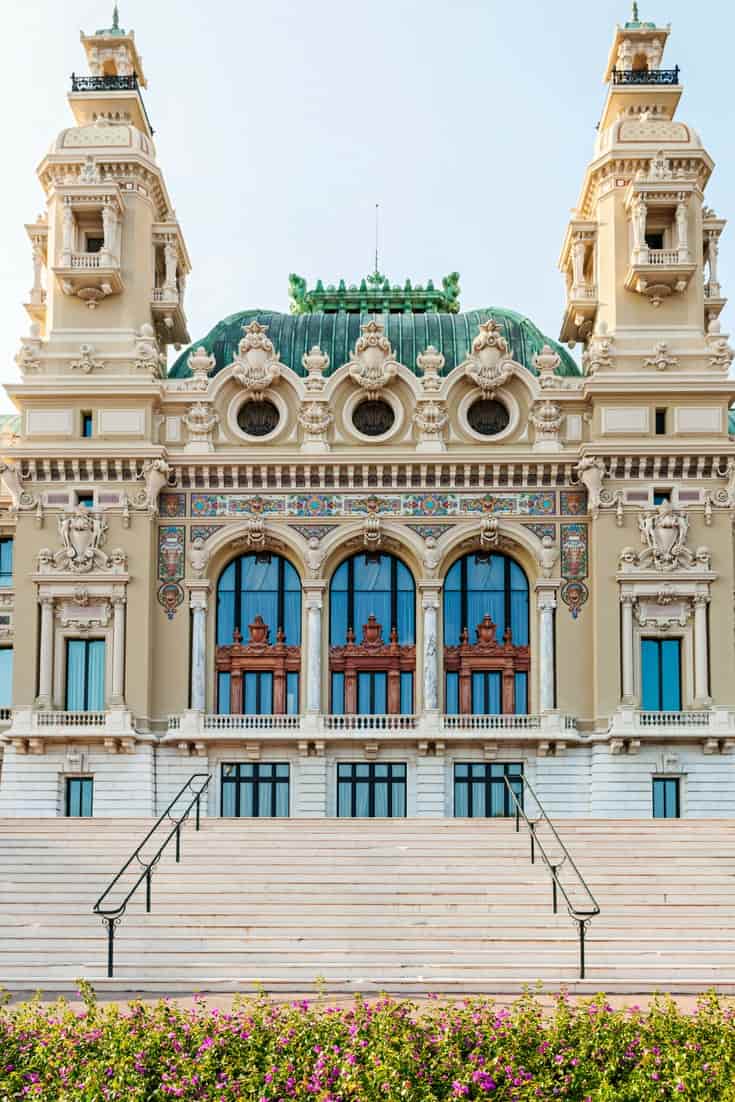 Opéra de Monte Carlo
Part of the Monte Carlo Casino, the Opera de Monte-Carlo is something you should make time to see. This beautiful building is a work of art both inside & out.
When you are on a day trip to Monaco, we know you won't have time to spend seeing a performance, but do take time to walk around and see the views.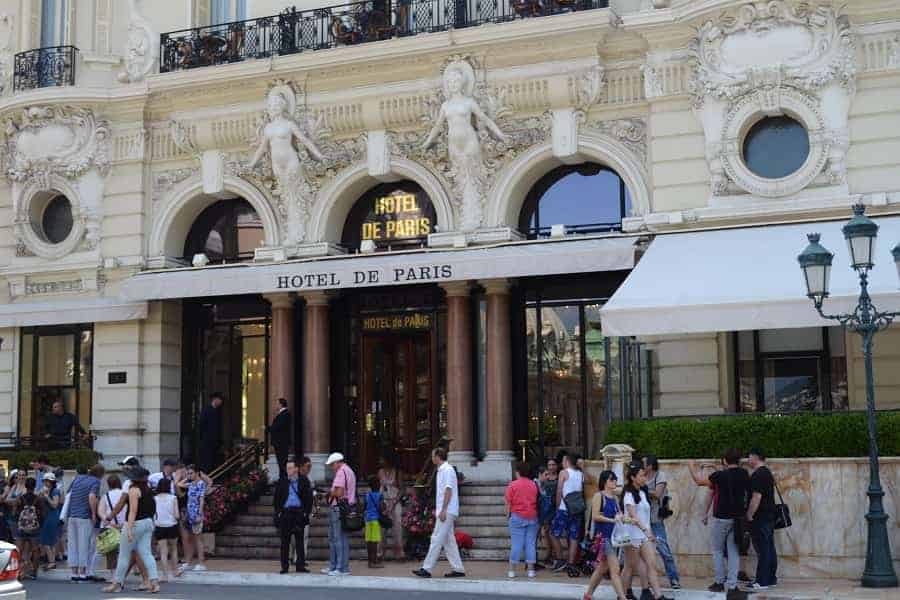 Hôtel de Paris
This opulent Hotel de Paris is regularly listed on Conde Nast Traveller's Gold List.
It features two 3-star restaurants, a notable bar, and a private beach and has been in several films including James Bond's Never Say Never, Golden Eye, and in Iron Man 2.
If you aren't staying there, you can go inside (be dressed appropriately) and grab a drink at The Bar American.
Overall, spending the day in Monaco & Monte Carlo is a wonderful experience. It certainly is beautiful and the perfect trip for a couple who wants to get a taste of the French Riviera!
---
Have you been to Monaco? What is your favorite part?