Monaco, a small sovereign city-state located on the French Riviera, has long been known for its luxury and extravagance. It is a popular tourist destination for those seeking a taste of the life of the rich & famous. If you aren't a high roller and can't afford to spend the night in one of the luxurious suites, you'll find plenty of things to do in Monaco for the day.
With only 2 square kilometers of land and a population of around 40,000 people, Monaco is one of the smallest countries in the world.
However, don't let its size fool you – Monaco has plenty to see & do.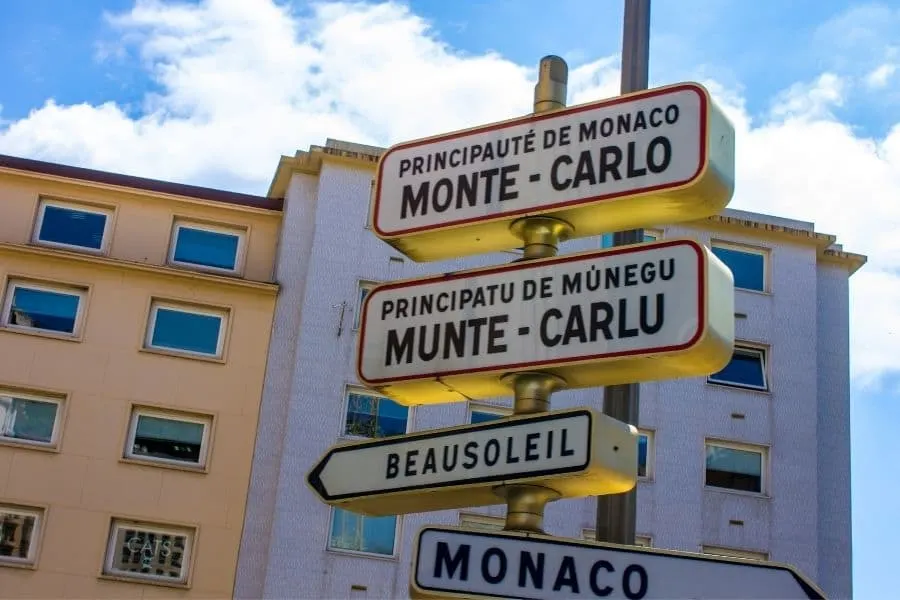 How to Get to Monaco
The most convenient way to get to Monaco is by train from neighboring cities like Cannes or Nice, France.
Alternatively, you can rent a car and drive along the scenic coastal roads. The journey itself is an experience, with stunning views of the Mediterranean Sea.
Things to Do in Monaco for the Day
When visiting Monaco, you want to make sure you plan your time there in advance so you can fit in all the things you want to experience.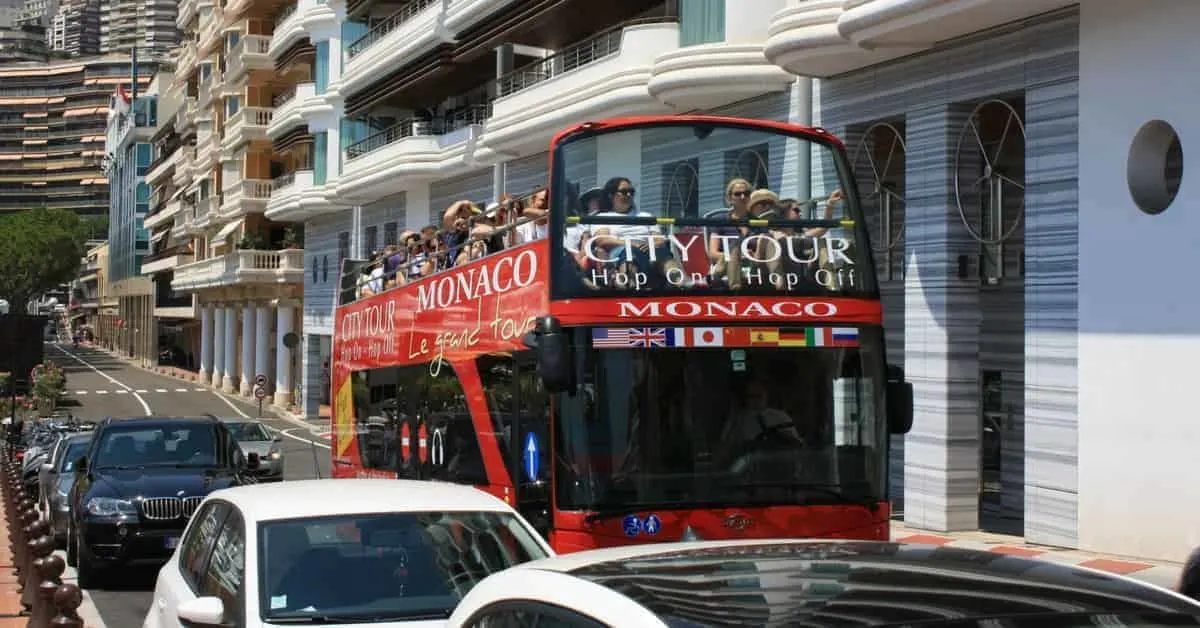 1. Hop on Hop Off Monaco Bus Tour
A great way to get an overview of the area is by taking a hop-on hop-off Bus Tour of Monaco.
A complete circuit of the entire route takes about one hour, but you can get on and off as many times as you want during your day in Monaco.
There are 12 stops in all, including a stop in Monte Carlo.
If you plan on sitting on top, make sure that you bring a hat to shield your face from the sun.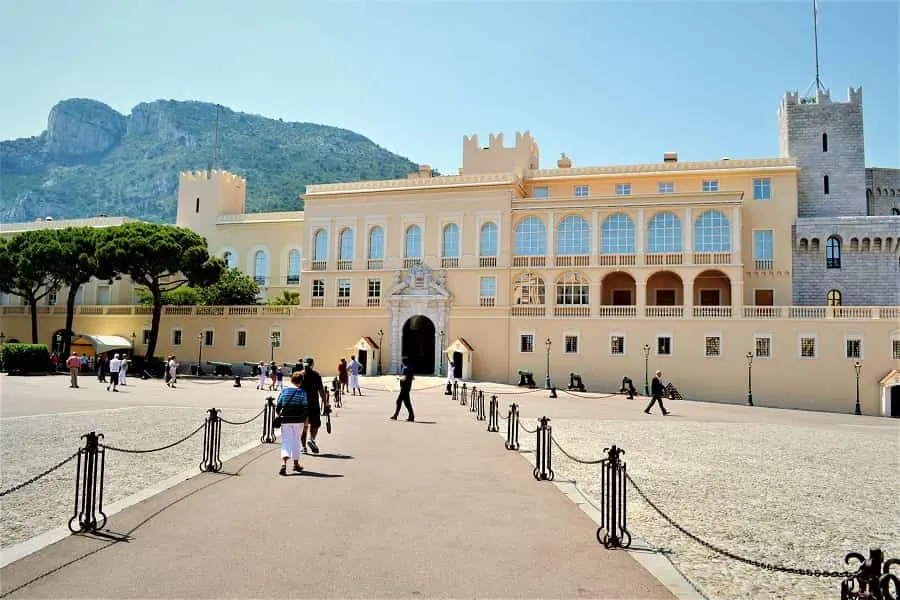 2. Prince's Palace
While in Monaco, one of the top things to see is the Prince's Palace.
The palace has been home to the ruling Grimaldi family since the 13th century and it is currently the home of Prince Albert II, the son of Prince Rainier III and the former American film actress Grace Kelly.
Throughout its history, the palace has been renovated and expanded several times.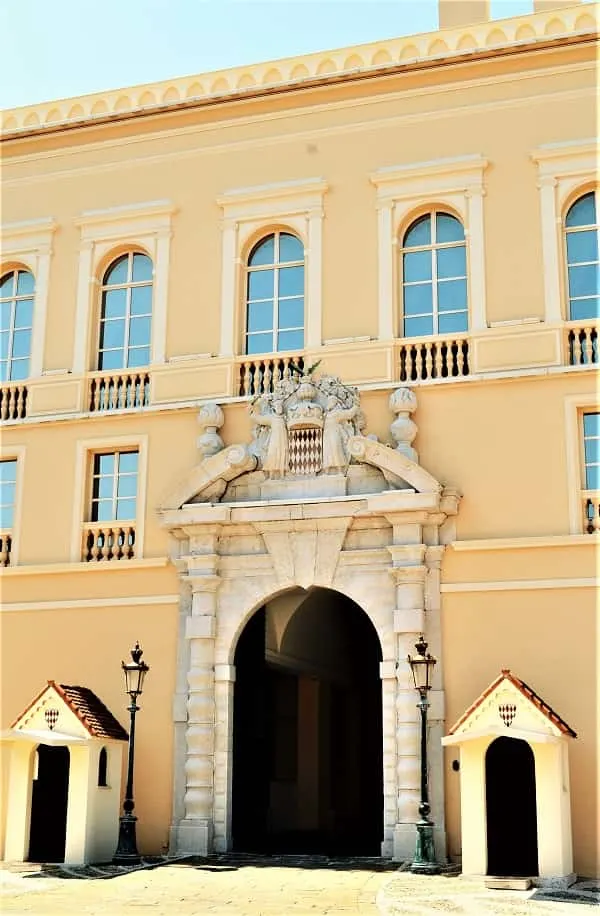 One of the most popular events at the Prince's Palace is the Changing of the Guard ceremony, which takes place every day at 11:55 am.
This tradition dates back to 1817 and involves a colorful ceremony with music, flag-waving, and marching by the Prince's Guards.
Between April & October, visitors are able to tour the State Apartments where guests will be able to see rooms in this 13th-century palace that are used for formal receptions; including the throne room.
You'll also find many frescoes, portraits, tapestries, and many family heirlooms.
Even if you don't want to waste time seeing the interior, it is worth a trip to the palace itself for the gardens and the beautiful view of the French Riviera & Monaco harbor.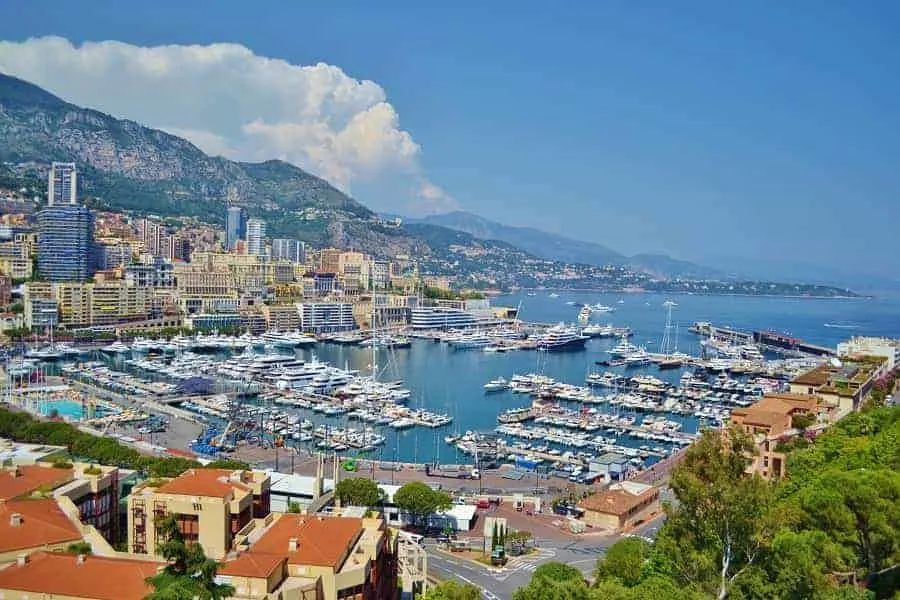 3. Monaco Harbor
The Monaco harbor or "Port Hercules" as it is locally known, is one of the most iconic features of this city-state.
It has been a crucial part of Monaco's identity for centuries and continues to be a major attraction for tourists and locals alike.
If you don't have time to go all the way down to the harbor, enjoy the view from the Prince's palace.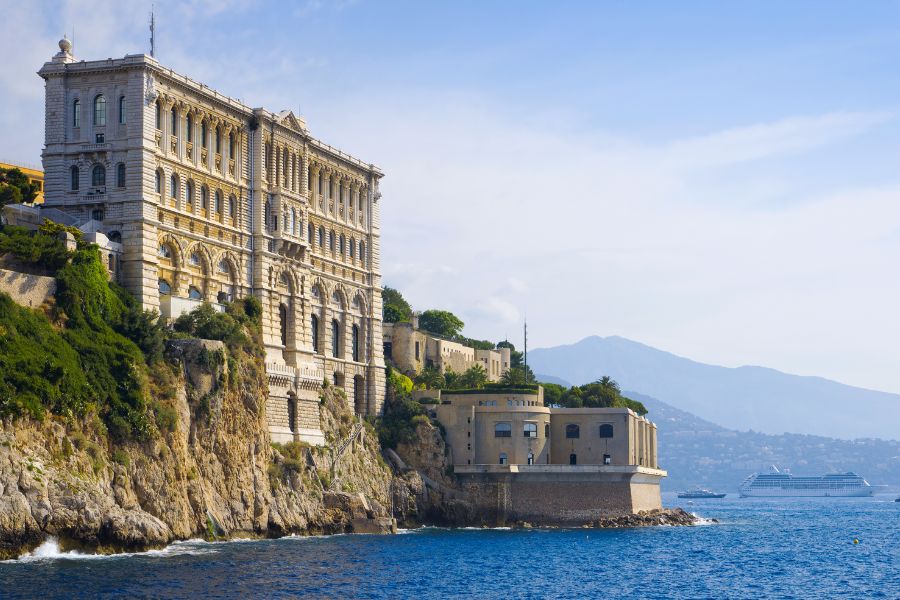 4. Oceanographic Museum
The Oceanographic Museum of Monaco is a world-renowned aquarium and oceanography museum founded in 1910 by Prince Albert I, a passionate oceanographer and explorer who wanted to share his love for the sea with the world.
The museum's stunning building sits on a cliffside overlooking the Mediterranean Sea, offering breathtaking views of the ocean and surrounding coastline.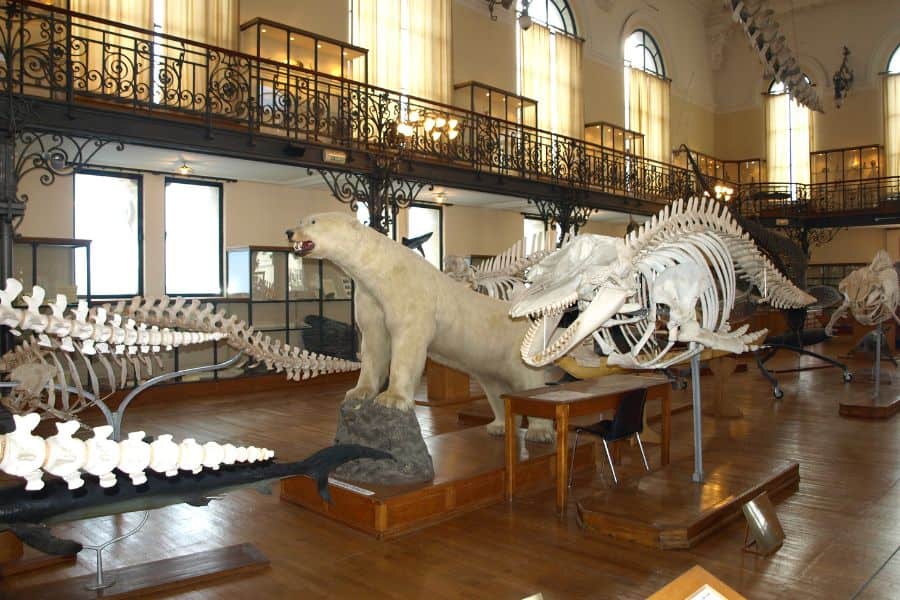 It is also home to one of the most impressive collections of marine life in Europe, with over 6,000 specimens on display.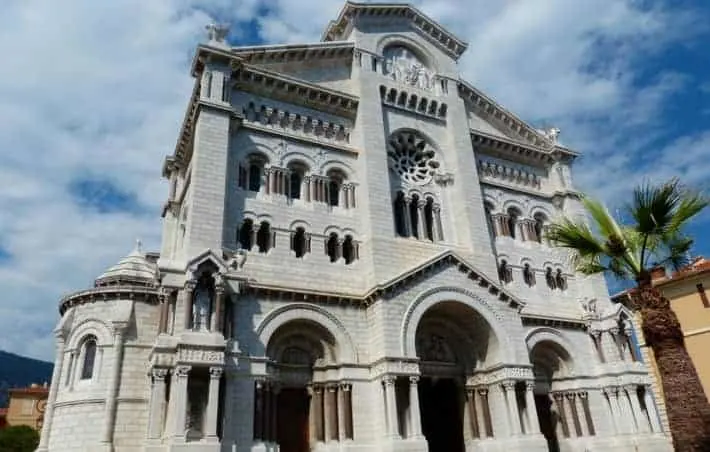 5. Saint Nicholas Cathedral
Adjacent to the Oceanographic Museum is the Saint Nicholas Cathedral, a stunning Roman-Byzantine style cathedral that serves as the final resting place of many members of Monaco's royal family, including Prince Rainier III and Princess Grace.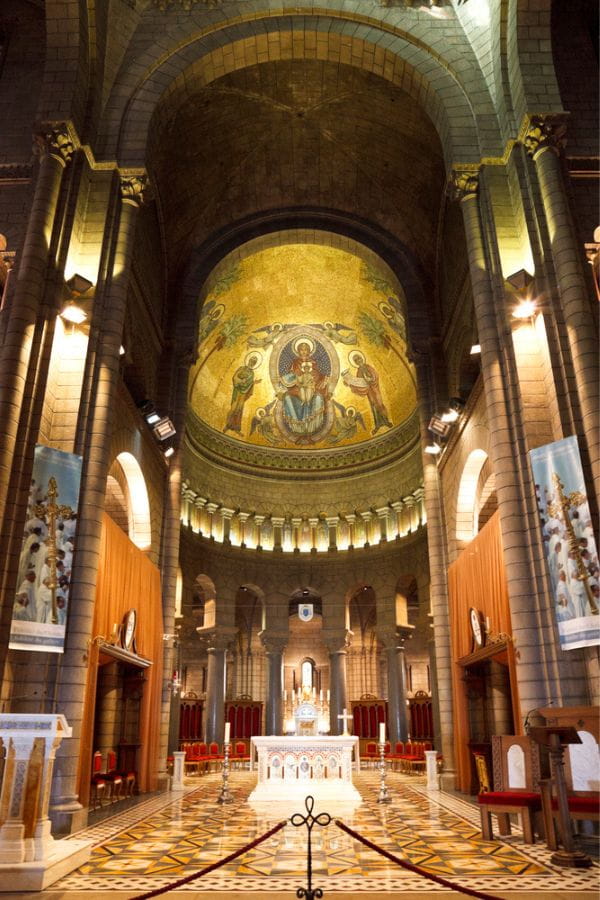 The cathedral was built in 1875 and features beautiful frescoes, stained glass windows and ornate decorations.
It is also known for its stunning organ, which has over 4,000 pipes.
Admission is free, but visitors are asked to dress respectfully; covering shoulders and knees.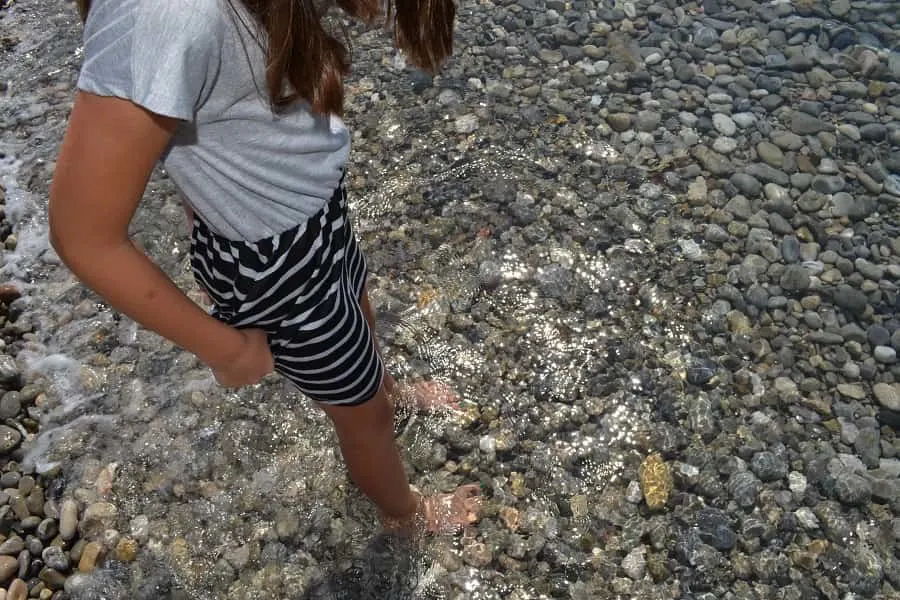 6. Hit the Beach along the French Riviera
One of Monaco's most popular beaches is a public beach and it is spectacular!
Keep in mind that beaches along the French Riviera do not have a lot of sand.
Most of the "beach" is made of pebbles, so bring along some water shoes to save your feet!
Apart from this, you will find that women do tend to go topless, so if you are prudish or traveling with kids do be prepared.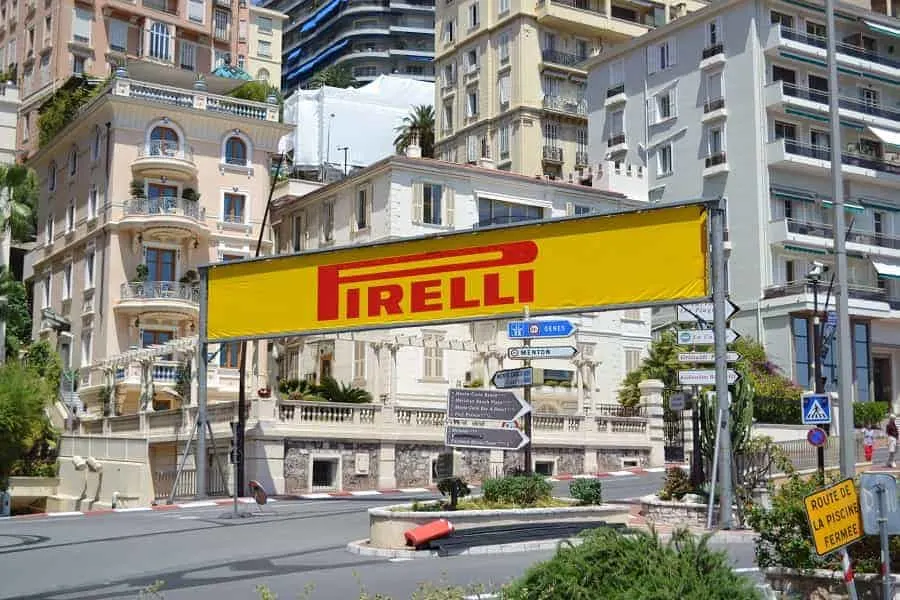 7. Formula One Monaco Grand Prix
You can't help but notice the winding street that runs along the harbor.
This is the Circuit de Monaco on which the Formula One Monaco Grand Prix takes place.
As you walk along the sidewalk, you will notice how narrow and steep the course is.
While you may want to walk around a bit to take in the sites, I would recommend you save your legs and grab a bus to the casino.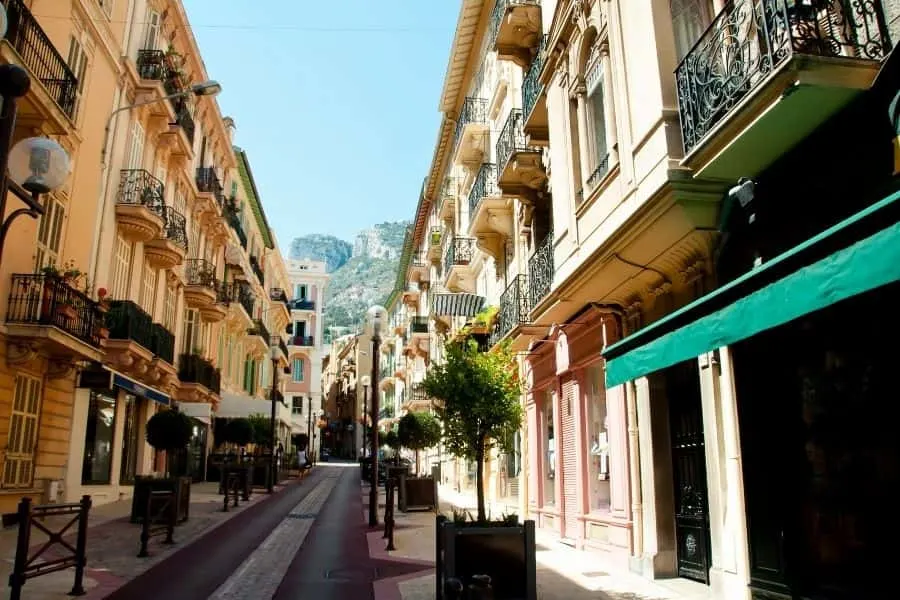 8. Take Time to Walk around Monte Carlo
It's hard to believe that Monte Carlo was once a small, bankrupt town on the coast of the Mediterranean.
In 1856 Prince Charles III of Monaco had a casino built to help the economy.
Soon after its opening in 1861, he declared the district around it to be Monte-Carlo.
It is often referred to as the playground of the rich & famous because only the most wealthy can afford to stay here.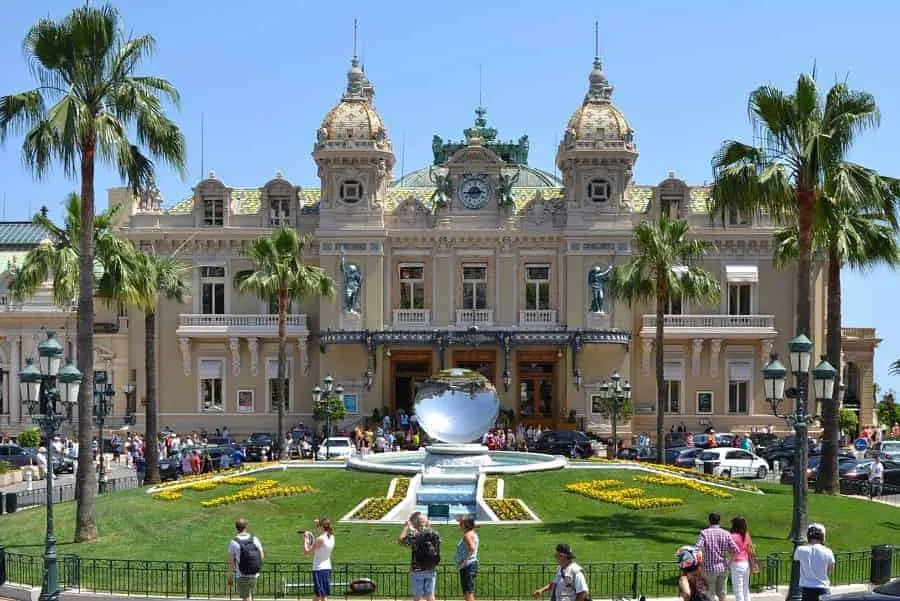 Monte Carlo Casino
One of the top things to do in Monaco is to hit the casino in Monte Carlo.
Not only do you have to pay to play, but you will have to pay to enter. You can get access for about 17 Euros… That is if you have the right shoes.
You will not be able to go in if you are wearing sneakers, sandals, or flip-flops.
And if you are traveling with kids, sorry, they can't come in either.
Opéra de Monte Carlo
Part of the Monte Carlo Casino, the Opera de Monte-Carlo is something you should make time to see. This beautiful building is a work of art both inside & out.
When you are on a day trip to Monaco, we know you won't have time to spend seeing a performance, but do take time to walk around and see the views.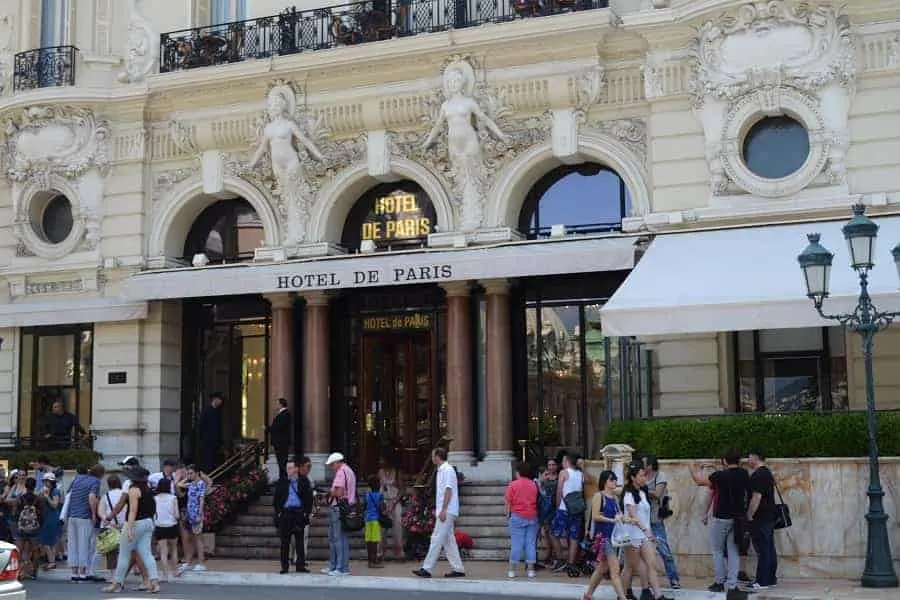 Hôtel de Paris
This opulent Hotel de Paris is regularly listed on Conde Nast Traveller's Gold List.
It features two 3-star restaurants, a notable bar, and a private beach and has been in several films including James Bond's Never Say Never, Golden Eye, and in Iron Man 2.
Overall, spending the day in Monaco & Monte Carlo is a wonderful experience. It certainly is beautiful and the perfect trip for a couple who wants to get a taste of the French Riviera!
---
Have you been to Monaco? What is your favorite part?