Naples is a city in Italy that doesn't get the same sort of recognition as more touristy sites like Rome or Venice and yet the art and architecture it houses is some of the best in the world! If you are looking for things to do in Naples, Italy, we have some great ideas.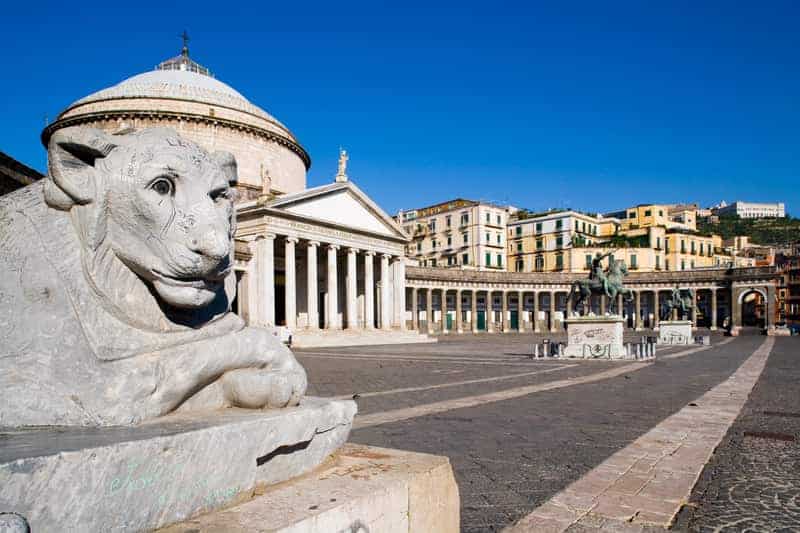 Top Things to do in Naples, Italy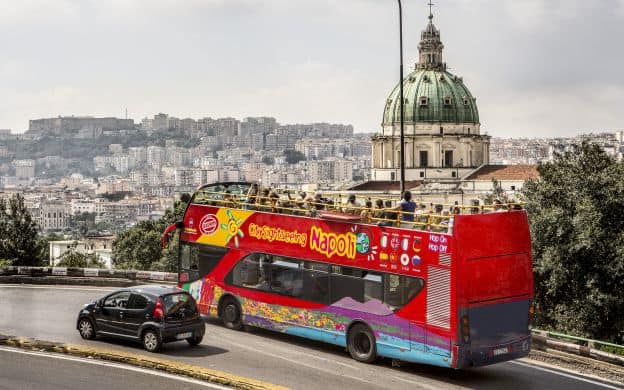 1. Take the Naples Hop on Hop off Bus
We are fans of taking bus tours to get situated in a new city. You will find that Naples is pretty spread out and not easily navigated on your own.
If nothing else, using the Naples bus tour not only is a way to familiarize yourself with Naples but as a way to get from one place to another.
There are three different routes that the bus takes and all routes stop at Piazza Municipio, so you can transfer to other lines to see different things.
Route A takes you to the more historical landmarks.
Route B goes along the coastline.
Route C goes around San Martino.
Each route takes about 75-90 minutes if you don't get off.
What I appreciate about bus tours, like the one in Naples, is that you learn a little about the history of the area and the points of interest.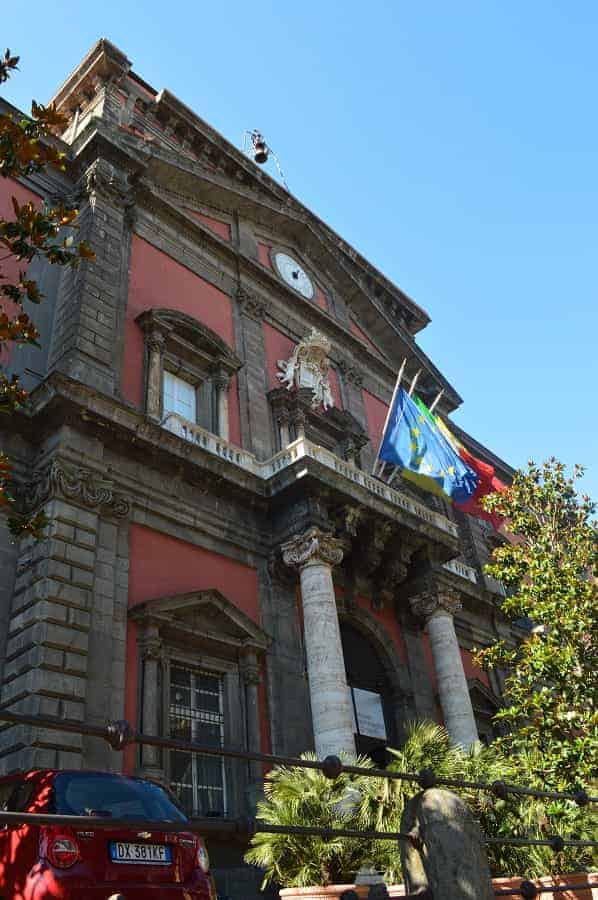 2. National Archaeological Museum
Naples is also home to Italy's oldest and quite possibly best archaeological museums. If there is one thing you shouldn't miss when traveling to Naples, Italy, it is this.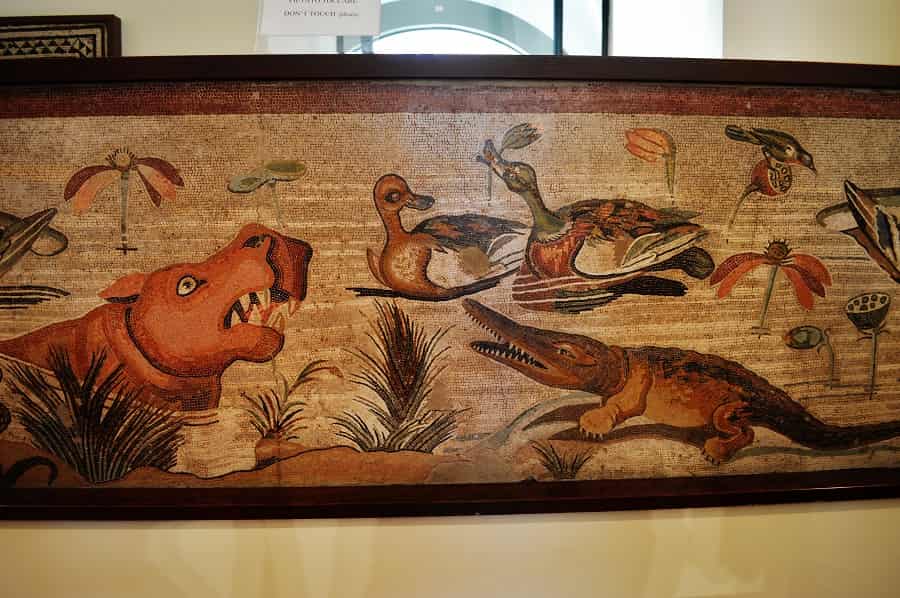 Because of its close proximity to Pompeii, Herculaneum, and Mount Vesuvius, many artifacts from the area that have been recovered are housed in this museum.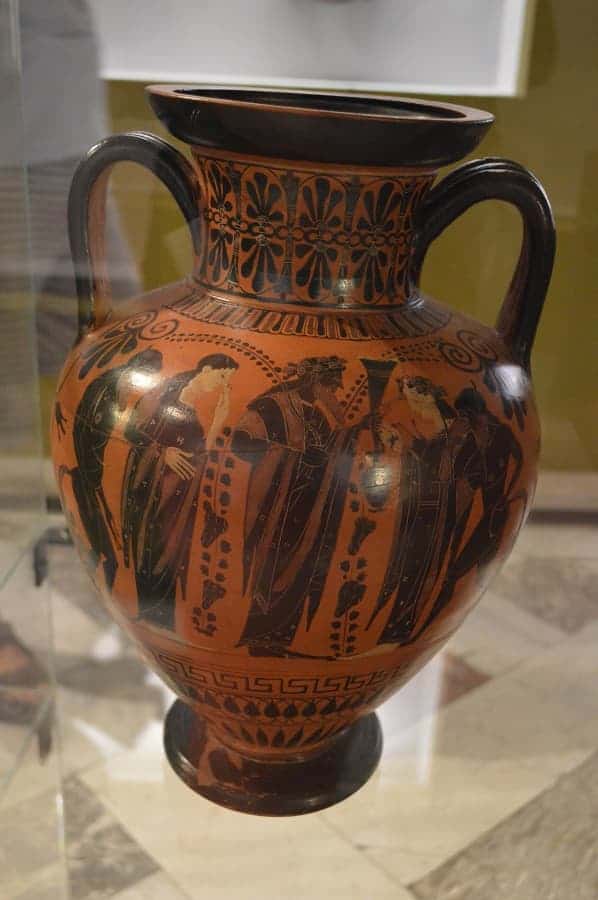 You will see ancient frescoes, statues, and mosaics that date back to the time of the eruption of Mt. Vesuvius.
It's quite an amazing collection of items that survived the destruction and you will be amazed at how well-preserved the collection of relics are.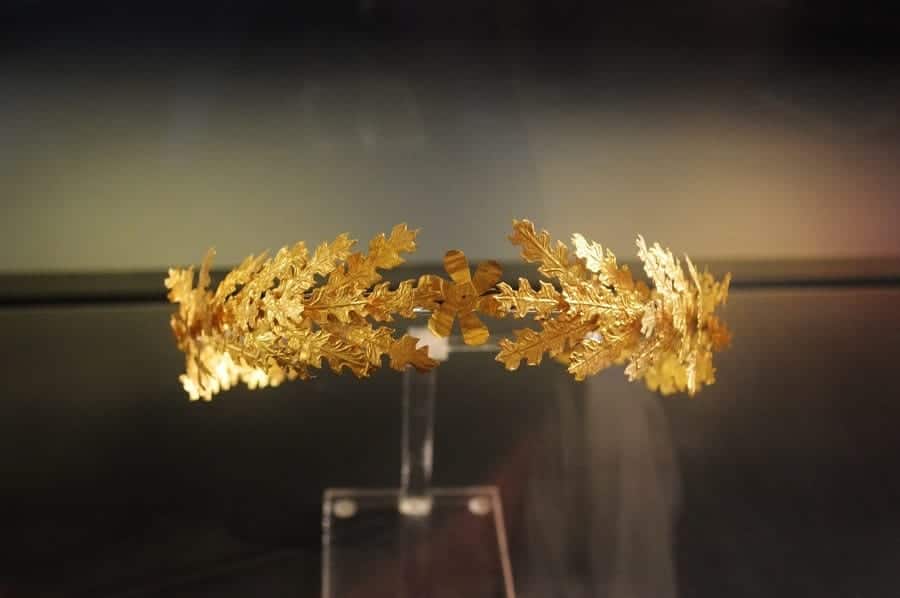 Not only will you see items from the ruins of Pompeii, but you will also see things from other parts of Italy, like this gold crown of oak leaves from the 2nd century BC found in Taranto, Italy.
Bringing kids with you to Naples?
Be aware that there is a secret room in the Archaeological Museum where children are not allowed. It is full of erotic art taken from places like Pompeii & Herculaneum.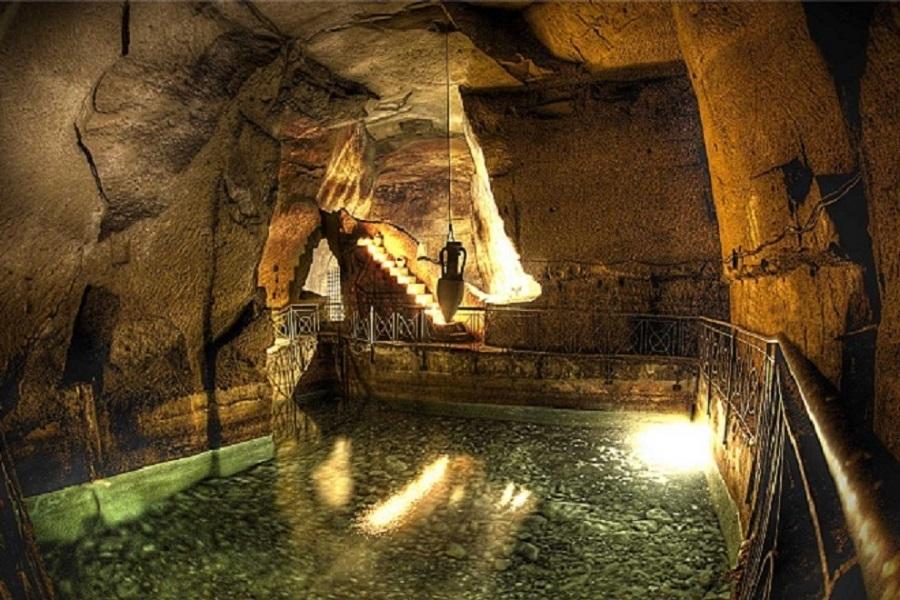 3. Take an Underground Tour of Naples
Venture below the streets of Naples to see what life was like in ancient times.
With this underground tour, you will go beneath the streets some 130 feet to see ancient Greek-Roman aqueducts, caves, a garden, and a Roman theater! This tour is not for those who are claustrophobic
Guided tours are in English at 10 am / 12 pm / 2 pm / 4 pm / 6 pm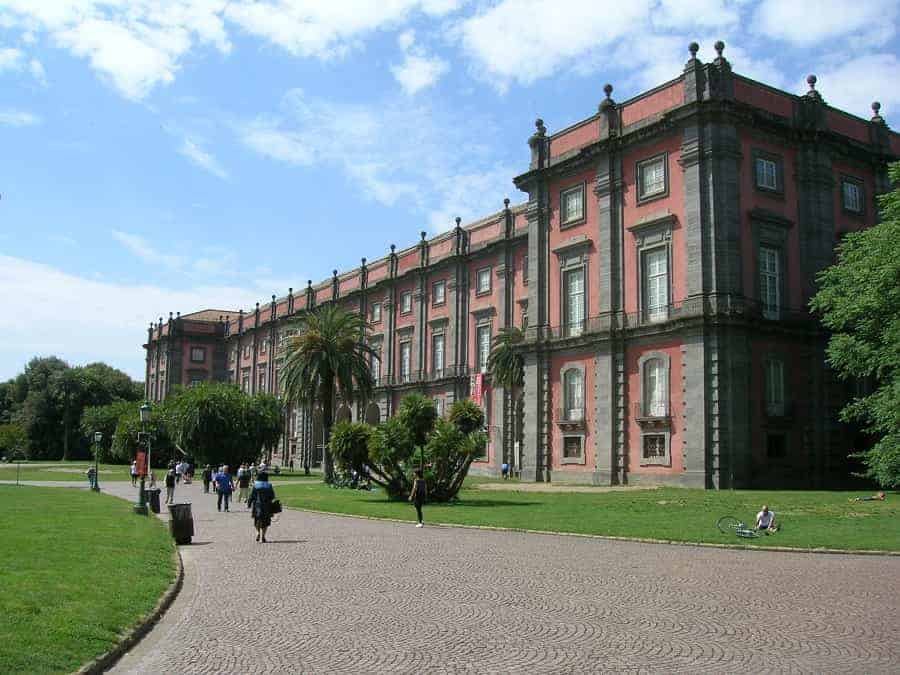 4. Museo di Capodimonte
When it comes to Italian art, there is no better collection than the ones found in the Museo di Capodimonte.
You will find works by such artists as Raphael, Michelangelo, and Botticelli, as well as more recent artists like Andy Warhol.
It is CLOSED on Wednesdays. On all other days of the week, it is open from 8.30 am to 7.30 pm.
The last admission to the museum is at 6.30 pm. The galleries begin to close at 7 pm.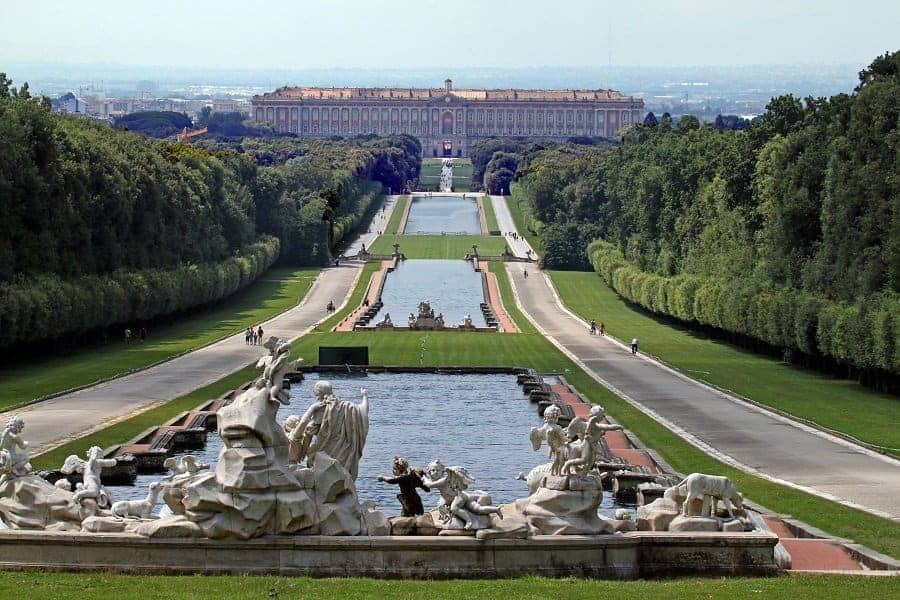 5. Royal Palace of Caserta
One of the most popular things to do in Naples is to tour the opulent palace that was once a private home of King Charles III and is now a UNESCO World Heritage Site.
You will be able to see the royal apartments, galleries of paintings, Palatine Chapel and beautiful gardens.
It is often compared to the Palace of Versailles in France and it is easy to see why. It was definitely one of the more beautiful palaces in Europe.
The tour is self-paced and should take about 3 hours to tour.
You can purchase your tickets for the Royal Palace on Caserta online in advance of your visit.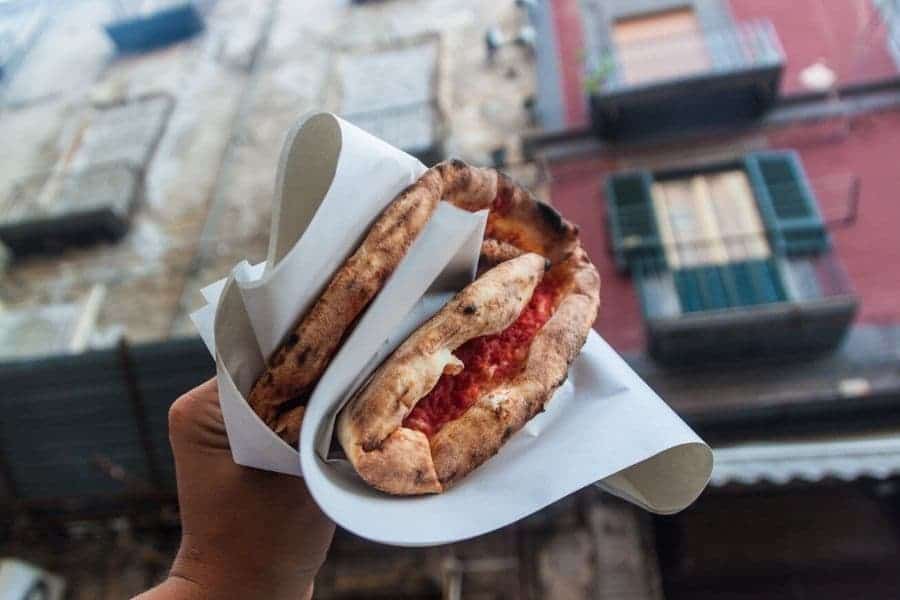 6. Food Walking Tour
You are in Italy and you really should experience the food of Naples.
What is Naples Italy known for? Naples is the official home to Pizza.
And there is plenty of pizza to be found in Naples! Just make sure you go to the places that locals go for pizza in Naples.
While Pizza is King in Naples, this city offers much more than just this Italian dish.
If you are a foodie, you are going to want to experience the local favorites.
One of the best ways to experience the great food of the region is with a walking street food tour of Naples where you can travel through the city, and learn about the history while trying everything from coffee to seafood!
Popular Day Trips from Naples
When you are going to be in Naples for a few days, you might be interested in seeing other popular Italian destinations.
Some of the most popular day trips from Naples are easy to make by train and allow you to experience some beautiful places.
Have you been to Naples? What were some of your favorite places to visit?