We may earn money or products from the companies mentioned in this post. Read our disclosure policy.
The Port of Barcelona is one of the busiest European passenger ports for cruise ships. If you are taking a Mediterranean cruise, most likely, you will port in & out of this city.  It gives you a great opportunity to experience a city steeped in Catalan artistry and architecture.  Don't have a lot of time to spend there? Don't worry. We have compiled a list of top sites to see in Barcelona when you only have one day.
Top Sites to See in Barcelona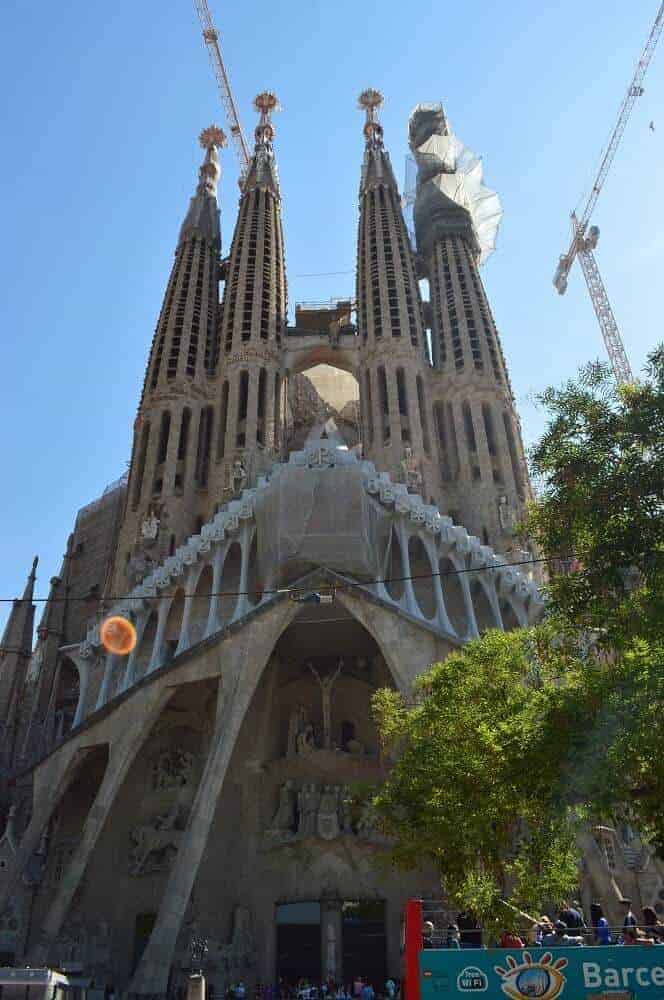 Sagrada Familia. Designed by Antoni Gaudí, this Gothic basilica is in the shape of a Latin cross and has been a work in progress since 1882 and is still not complete. This cathedral is unlike anything you have probably ever seen and thus is my top pick in sites to see in Barcelona.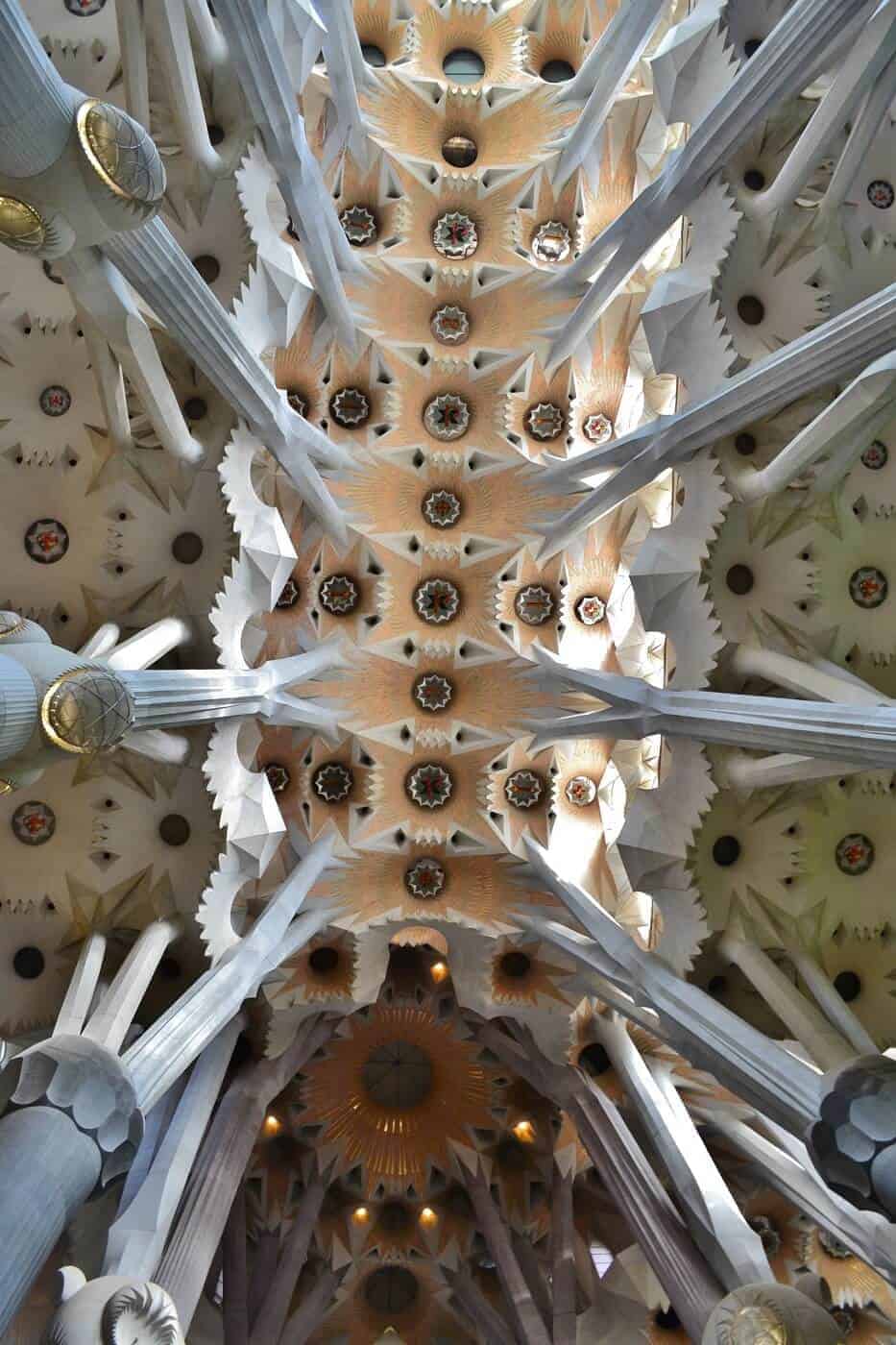 The interior is awe-inspiring. Built to look like you are standing below a forest of trees, the vaulted ceiling and pillars are magnificent, but even more stunning is the stained glass that casts colors throughout the basilica.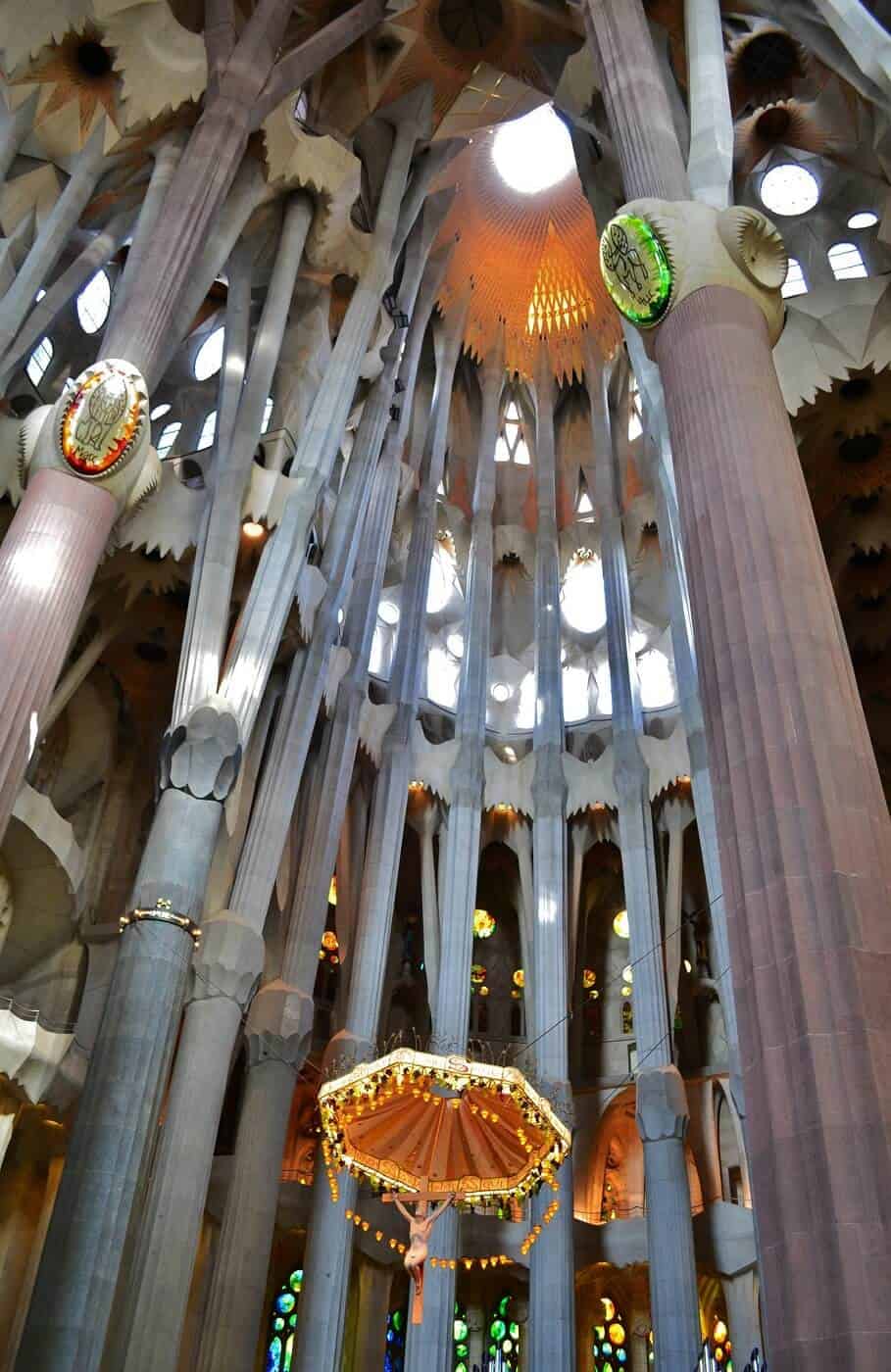 The focal point is the High Alter. The canopy of trees appears to converge into an opening at the top of the church through which it can be imagined that Jesus is ascending to heaven.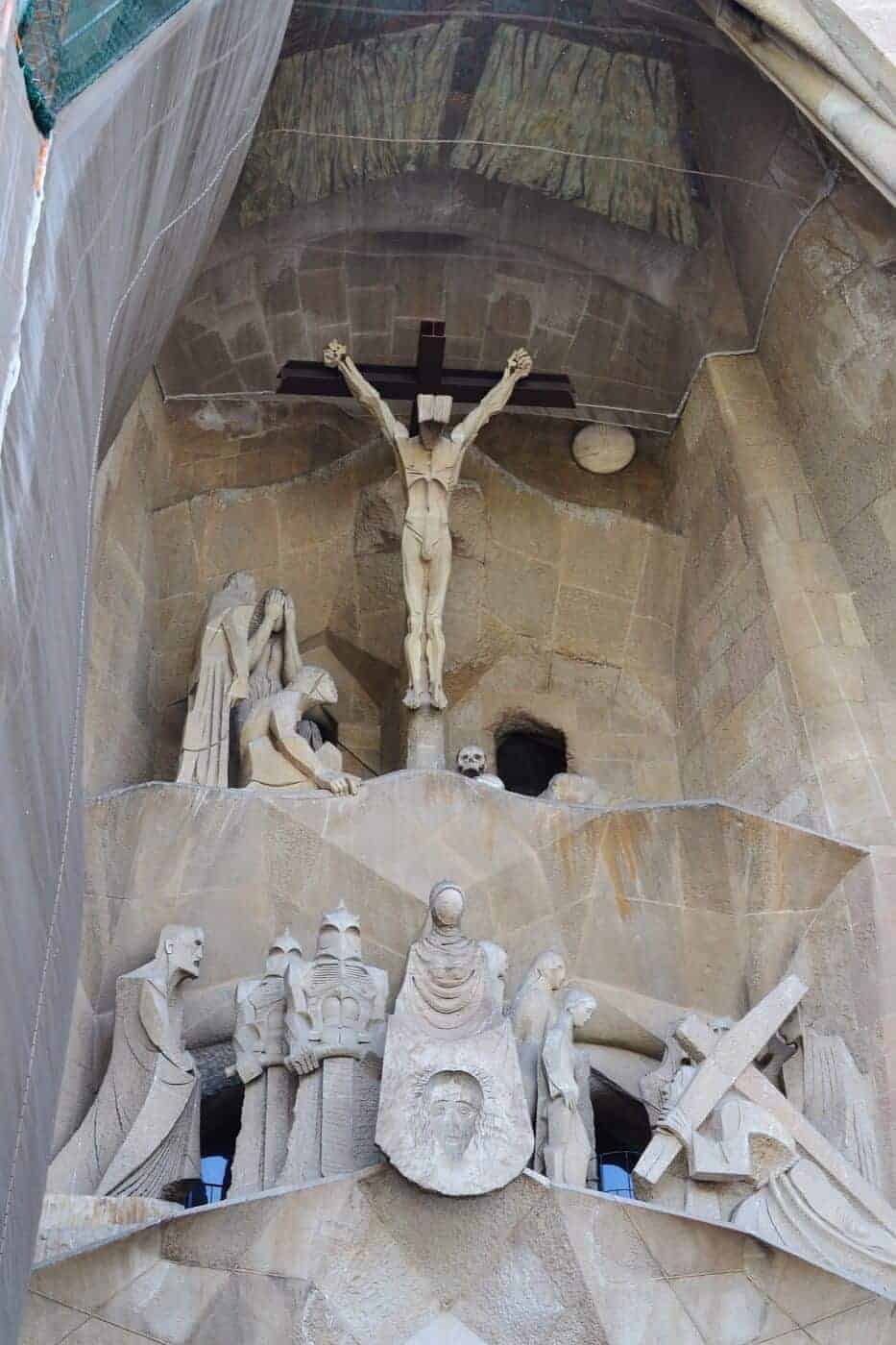 As if the interior isn't enough in terms of symbolism and artistry, the exterior of the Sagrada Familiar is equally as breath-taking. Carved into the facade is the story of Jesus from birth to crucifixion.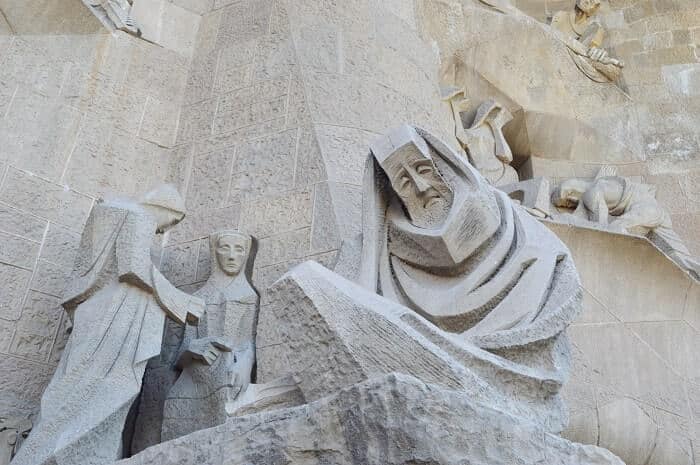 You will also find important figures in Christianity, such as the apostles, Virgin Mary and angels.
While there is an audio tour that you can use, I found that the Sagrada Familia Visual Guide book to be an amazing tool to help with understanding the different aspects of this symbolic basilica. Look for it in the gift shop as it is ridiculously priced on Amazon.
Museu Picasso.  This museum houses one of the most extensive collections of Picasso's art, 4,251 to be exact.  You probably best know Picasso's cubist work, but in this museum, you will get to see the progression of his art from his youth through his cubist period and beyond.
If you can manage to go on a Sunday, do (it's FREE on Sundays).
Park Guell.  A picturesque park designed by Antoni Gaudí, Park Guell will give you an amazing view of the city.  While you can take the metro & bus to get there, you will still have to walk about 10-15 minutes up hill after the stop.  While the walk is intense, the artistic beauty of Park Guell is well worth it!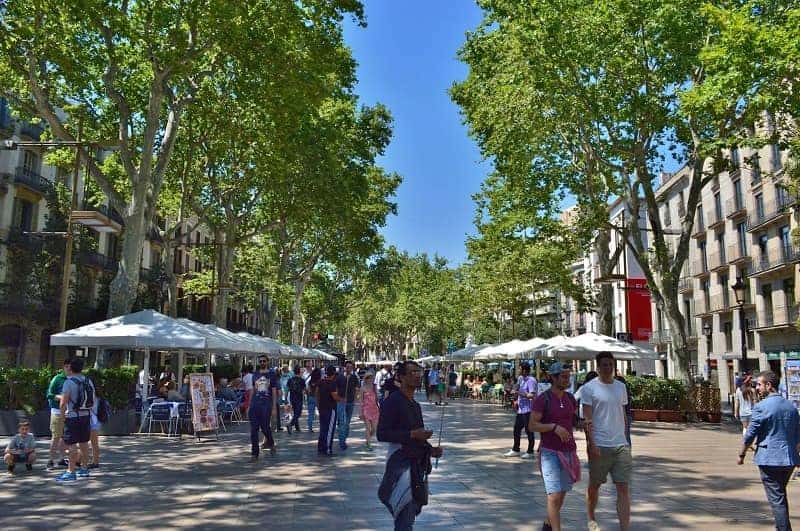 La Rambla.  La Rambla is a great spot to go for dinner and since it is so pedestrian-friendly~ you can walk off your dinner to fit in some dessert! The center of La Rambla has market-style shops, open-air dining, street performers, and live music. There is plenty to keep your attention as you enjoy taking in the culture.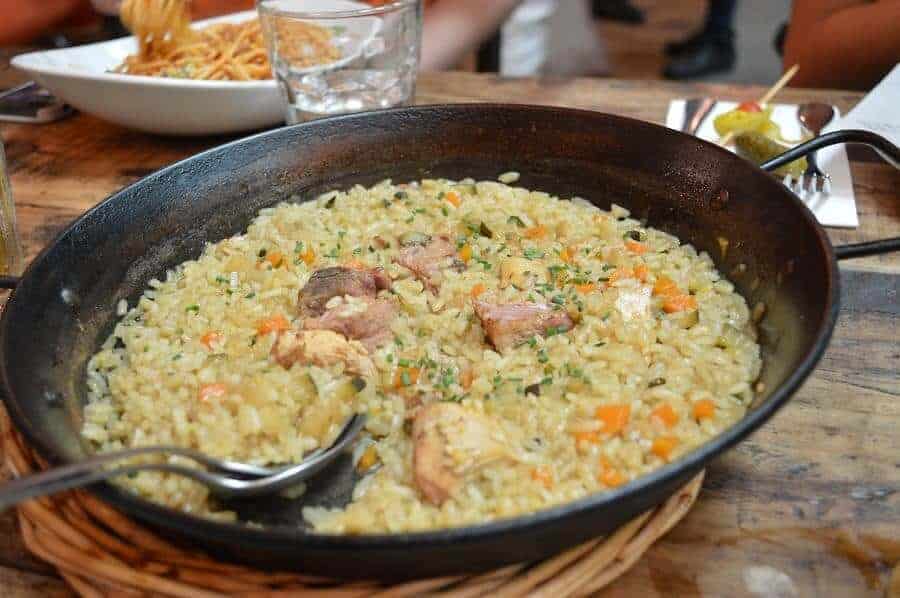 Our pick for dining on La Rambla is UltraMarinos (Trip Advisor has a discount). Food is good and beer is cold! The dish you must have while in Spain is Paella.  Comes in many forms (chicken, sausage, seafood) and is spectacular. Be clear though if you order a burger (like our kids did) as they will bring it to you nearly raw (this is standard for much of Europe) unless you ask for it well done.
Have you visited Barcelona? What is one of your favorite things to see?