We may earn money or products from the companies mentioned in this post. Read our disclosure policy.
With a rich history that dates back to the Mesolithic period, the city of York has a ton of wonderful historical attractions that will make you see that it is far more than just another city in England.  You can see what life was life during the time of Romans and the Vikings, a Medieval Cathedral and how York became a chocolate empire!
York is a great trip for families as there is a lot more than just your run of the mill historic sites. Kids will enjoy dressing up like Vikings, making their own chocolate lolly and so much more!
In order to be able to fully see all that's in York, you really should plan on spending at least 2 days there. A weekend in York will give you time to explore the city, take in the tourist attraction sites and do some shopping.
We do recommend you purchase the York Pass as it will give you access to most of the things on this list and more. The York Pass includes:
Free entry to attractions, tours and museums including JORVIK Viking Centre, York Minster, York's Chocolate Story and many more beyond York such as Castle Howard
Free 1-Day  City Sightseeing "Hop on Hop off" Bus Tour  ticket to explore York
Free guidebook packed with helpful info and maps
Exclusive special offers also available to York Pass holders including evening entertainment, cafes & restaurants
What to See During Your Weekend in York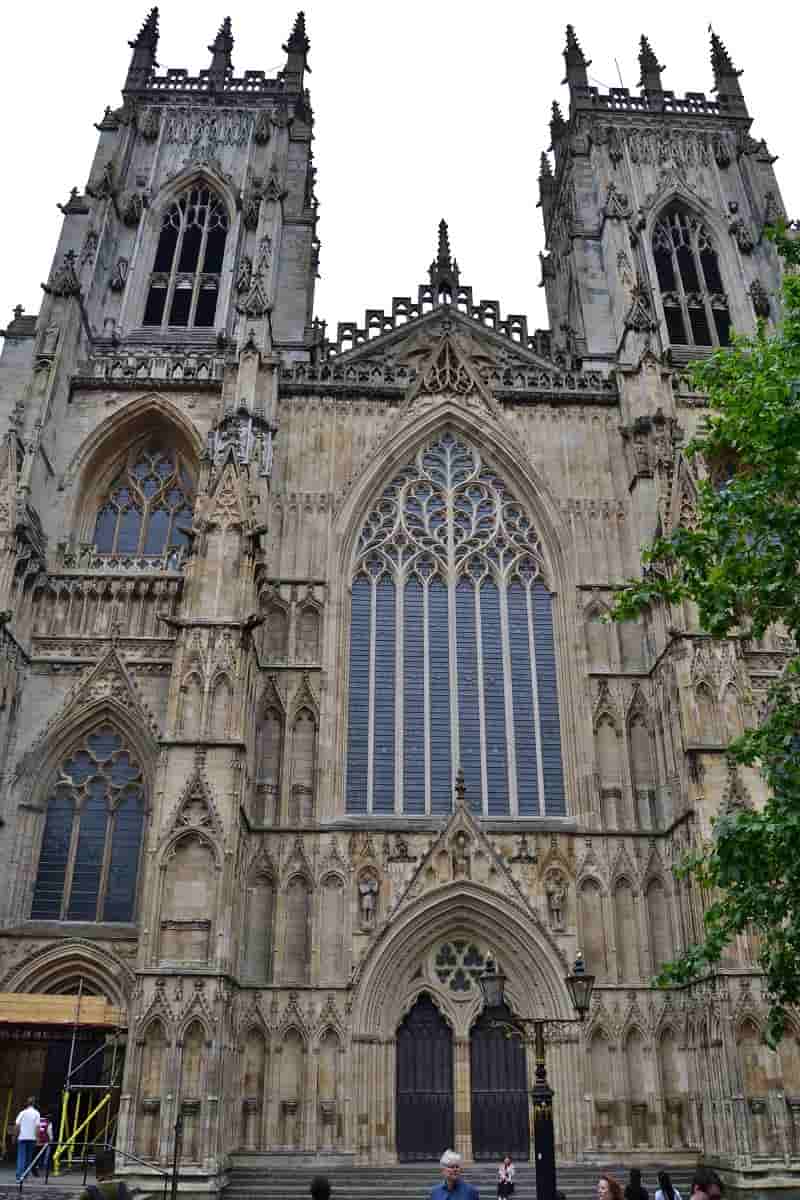 York Minster. York Minster, is the cathedral of York, England, and is one of the largest in Northern Europe. Tours of York Minster start at the top of the hour & take about an hour and are free with admission. You'll find that the tour guide will give you insight on things you might otherwise not know to pay attention to.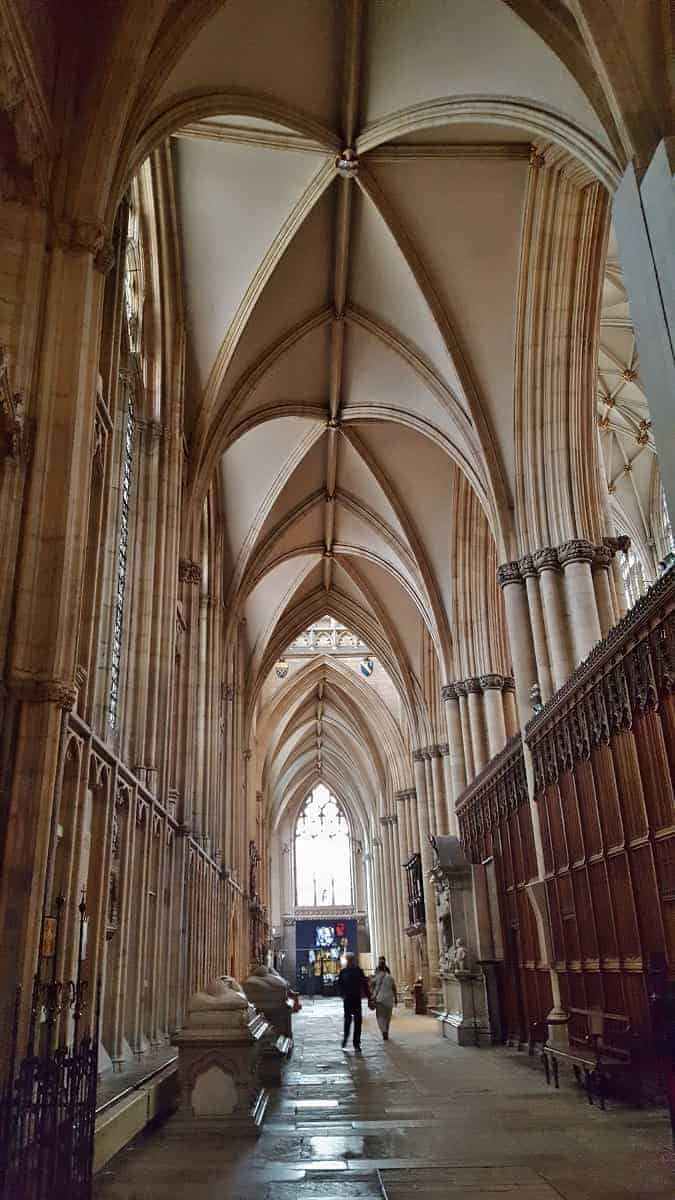 The cathedral's interior architecture is medieval Gothic with a cavernous Nave. Begun in 1291, it took nearly 60 years to complete.
You will notice that many of the statues here are missing their heads. This is due to being ransacked during the reformation period.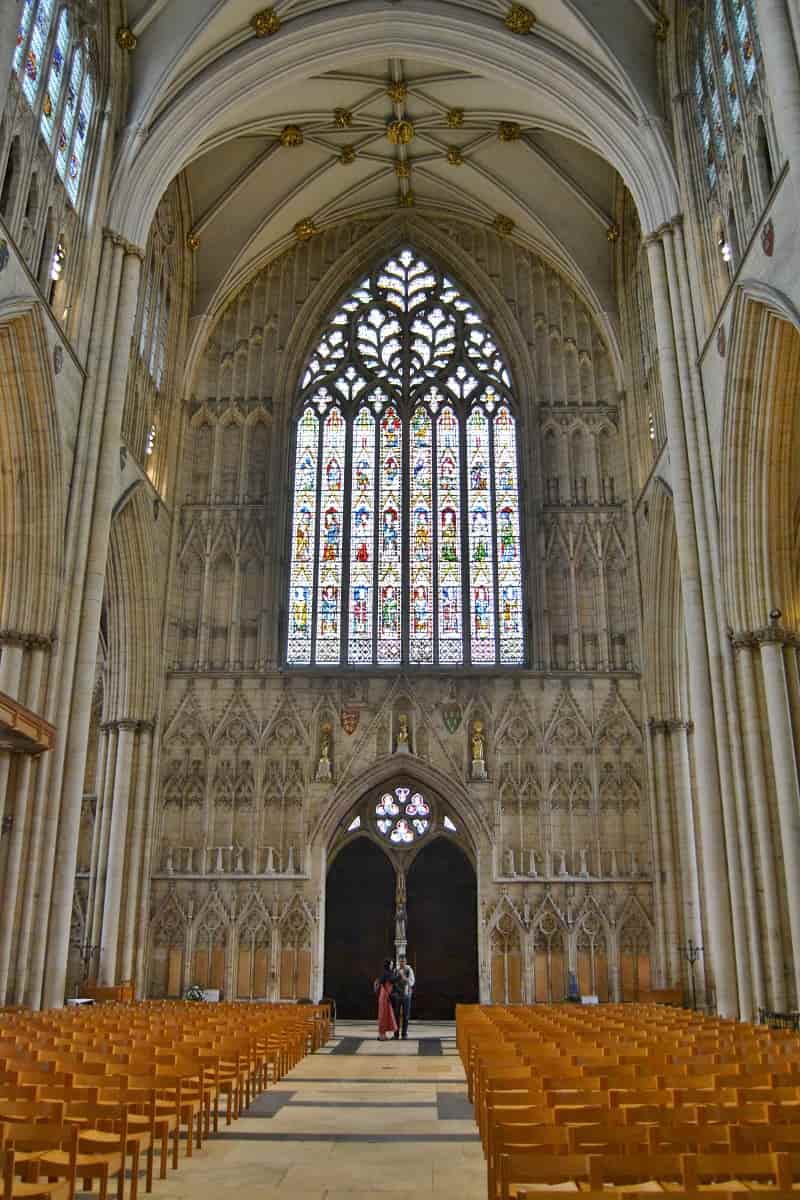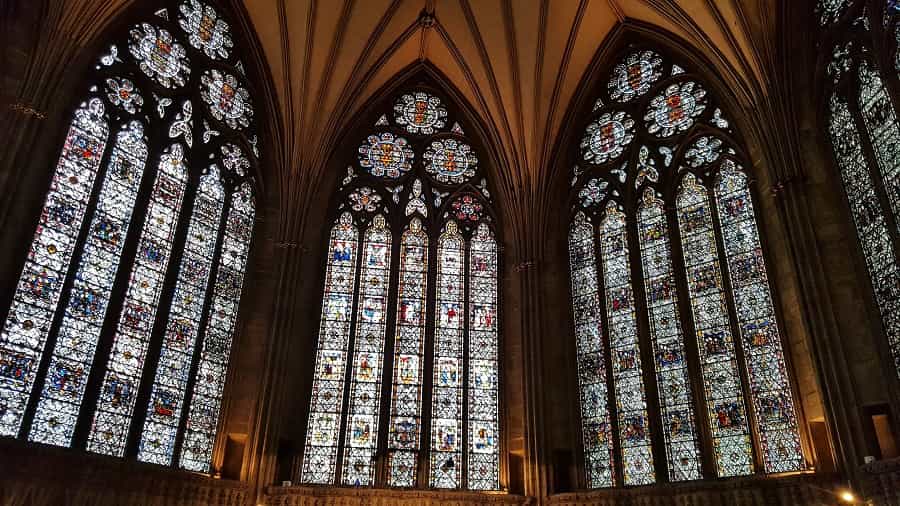 York Minster has some of the most beautiful stained glass in all of England. Take your time to enjoy and read about the history of each piece. My personal favorite was the Great West Window, 'the heart of Yorkshire' is simply stunning.
If travelling with children, you can get a FREE Explorer Backpack that comes with things that will make looking through the church a fun experience.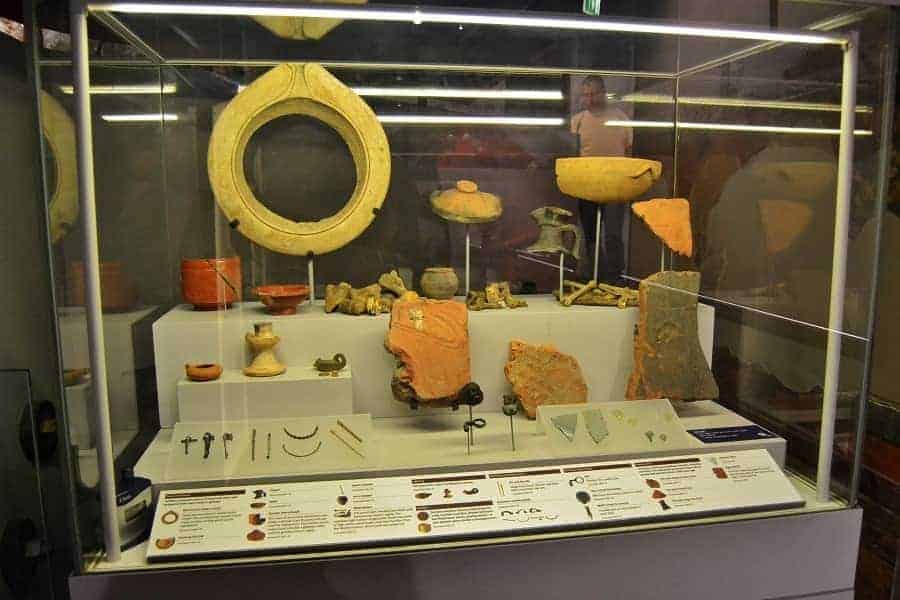 Underneath the Cathedral is the Undercroft where you will find remains of Roman barracks and see artifacts like the  1,000 year old York Gospels.
Not only can you go below York Minster, you can also go above. Climb 275 steps up the Central Tower and you'll experience a perfect view of the city.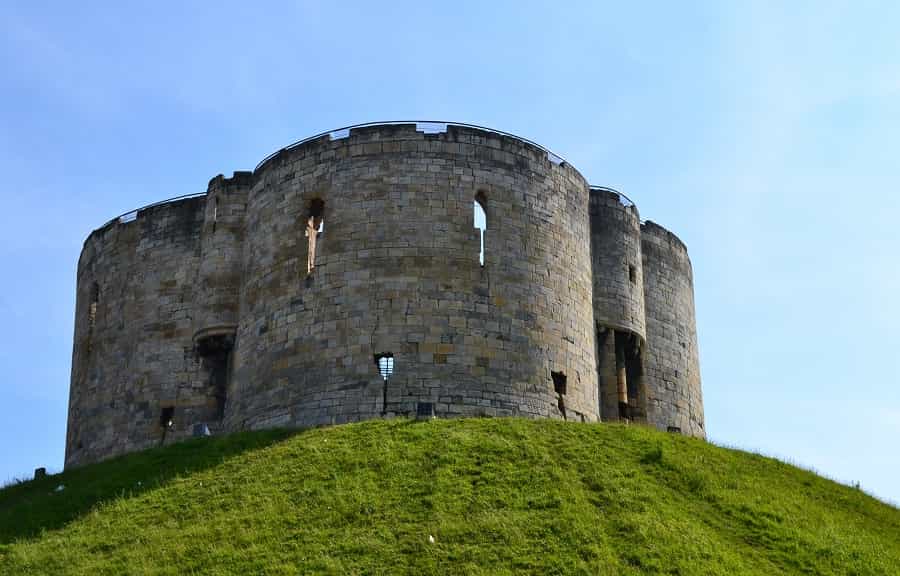 Clifford's Tower. Originally built by William the Conqueror in 1068 as a statement of his power over the region, the York Castle was built of wood and eventually burnt to the ground. In later years, Henry III ordered the tower to be rebuilt in stone.
The history of Clifford's Tower is powerful and disastrous. During the early 12th century, it was used as a haven for Jews who were being persecuted.  After taking refuge there, an anti-semitic riot broke out. In order to prevent further persecution or being forcibly baptised, the Jewish there decided to commit suicide.  Prior to the mass suicide, the tower was set ablaze.
York Chocolate Story. Take a guided tour through the history of chocolate in York! At York's Chocolate Story you will learn the stories behind the greatest names in chocolate, learn the art of chocolate making, and get to taste some yummy chocolate treats before making your own. It is a great activity for anyone who loves chocolate!
York Chocolate Story Tour Ticket $16 USD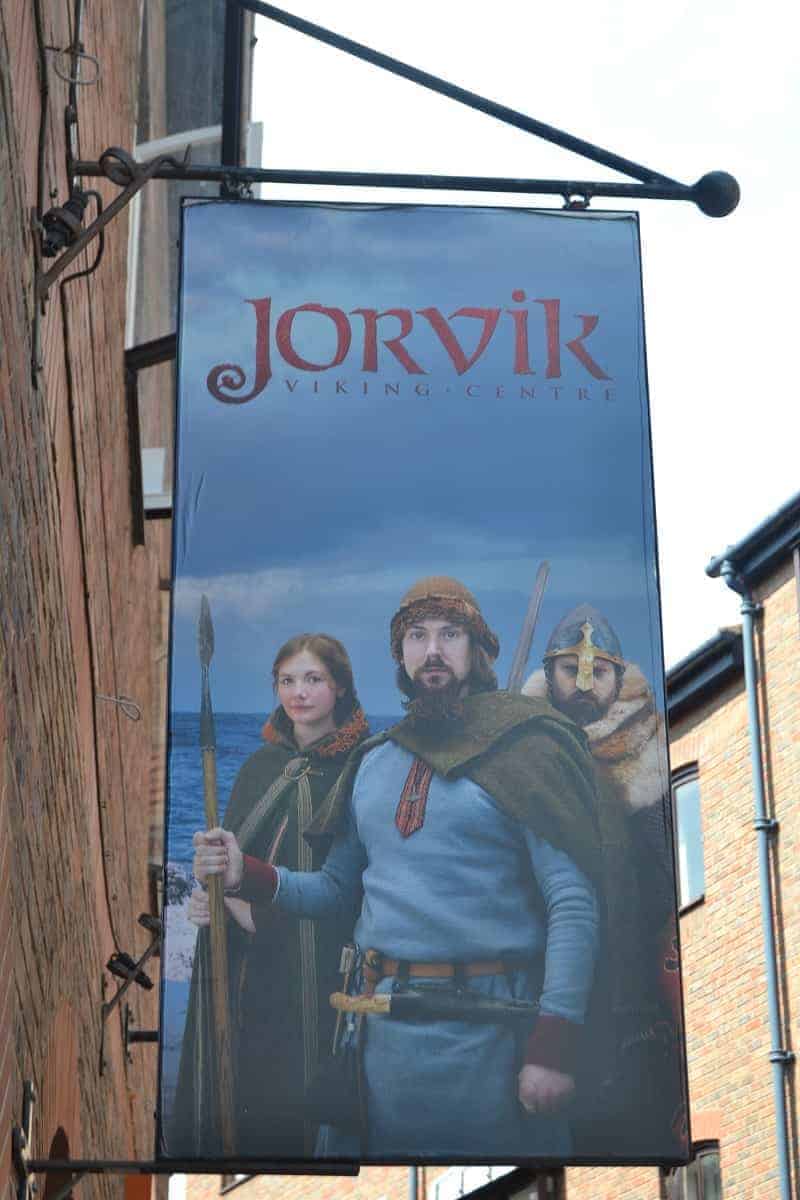 JORVIK Viking Centre. Did you know that once upon a time there were Vikings in York? This museum takes you under town where you will get a glimpse at what life was like in York when the Vikings lived here. Not only will you be able to see actual ruins, you will get to go on a ride through a Viking village. This is an absolute must do attraction
Roman Bath Museum. Just like the Viking ruins, Roman ruins have been discovered right beneath the city streets of York.  This museum takes you on a walk directly over the actual Bath ruins.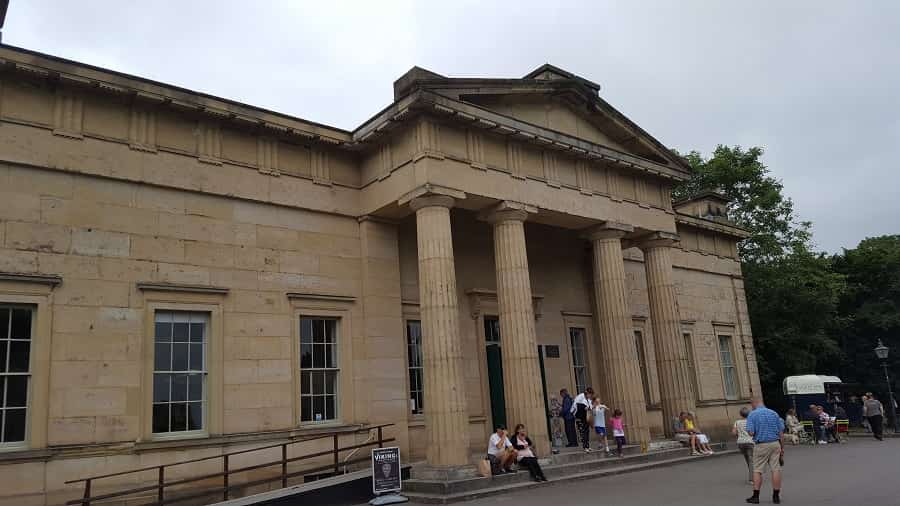 Yorkshire Museum. There are four main sections to this museum: Biology, Geology, Astronomy and Archeology.  As you can imagine, the museum heavily focuses on the Roman and Nordic influences. Kids will find this museum to be fun as there are many hands on activities throughout and even a VR activity where you can see what it would be like in a Viking village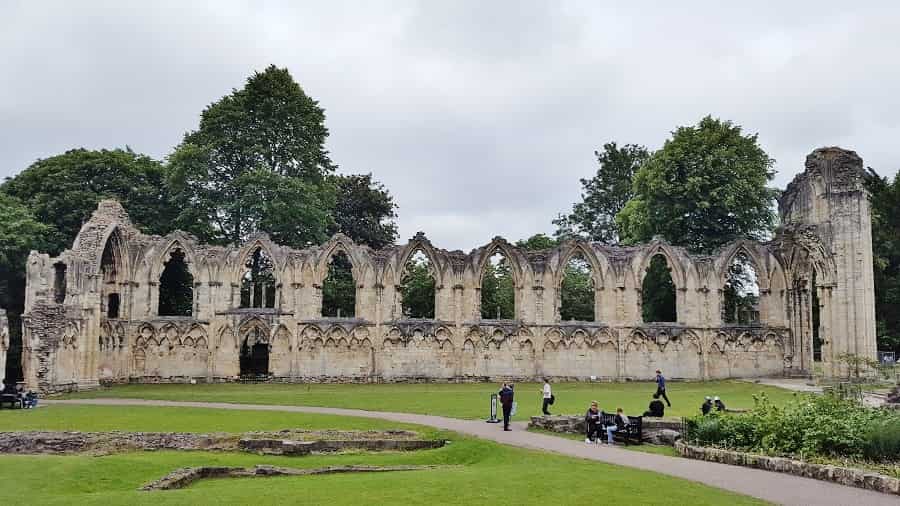 Be sure to walk the gardens where you will see St. Mary's Abbey Ruins.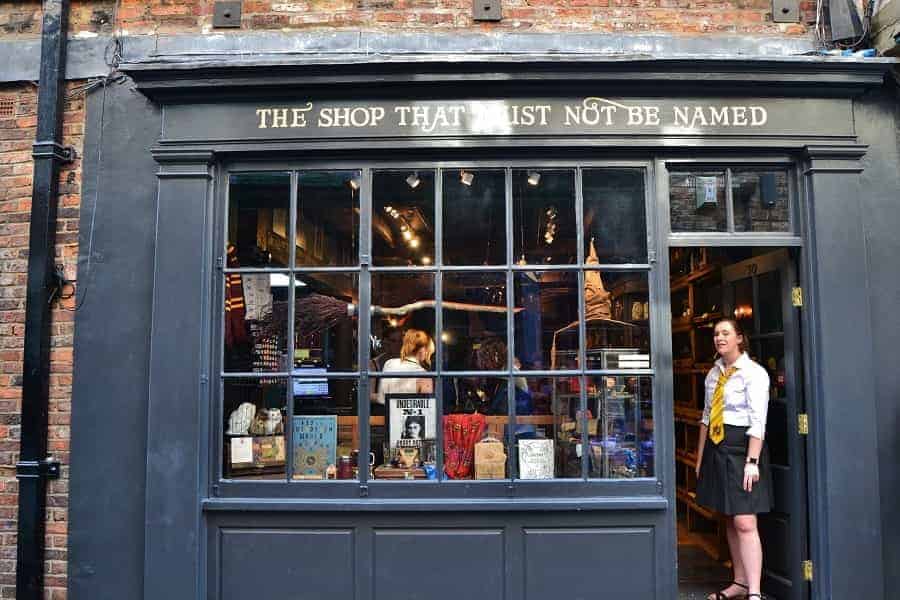 The Shop That Must Not Be Named. There are so many cute shops in York, but if you are a fan of Harry Potter, you will want to visit The Shop that Must Not Be Named. Filled with tons of Harry Potter themed merchandise, you will find everything from trinkets to full on costumes!
What You Should Eat in York: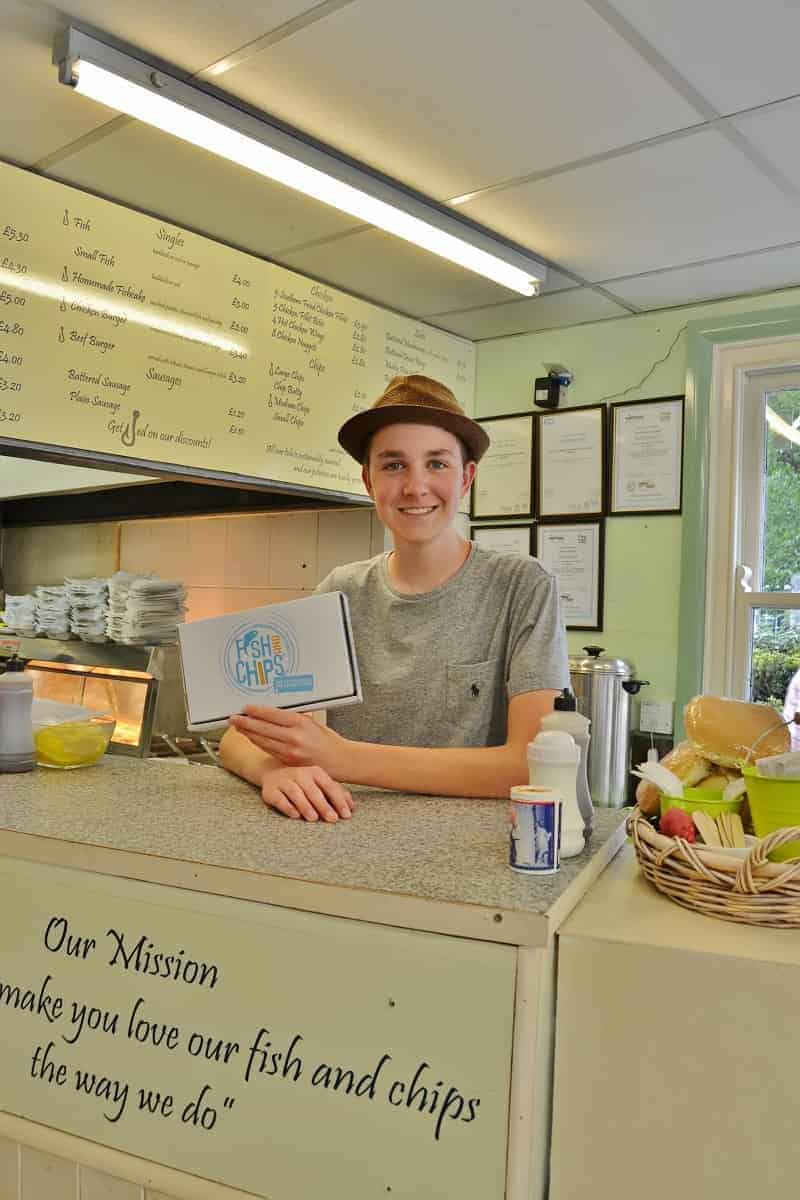 York Fish & Chips. You have to eat fish & chips at least once during your weekend in York. Our pick is the Sea Catcher. This little off the wall joint is our favorite not just because of the authentic food, but the service. Our cook was wonderful. When I wanted to take a picture of the inside, he insisted that my son get behind the counter and wear his hat. That kind of charm is what makes me love mom & pop shops!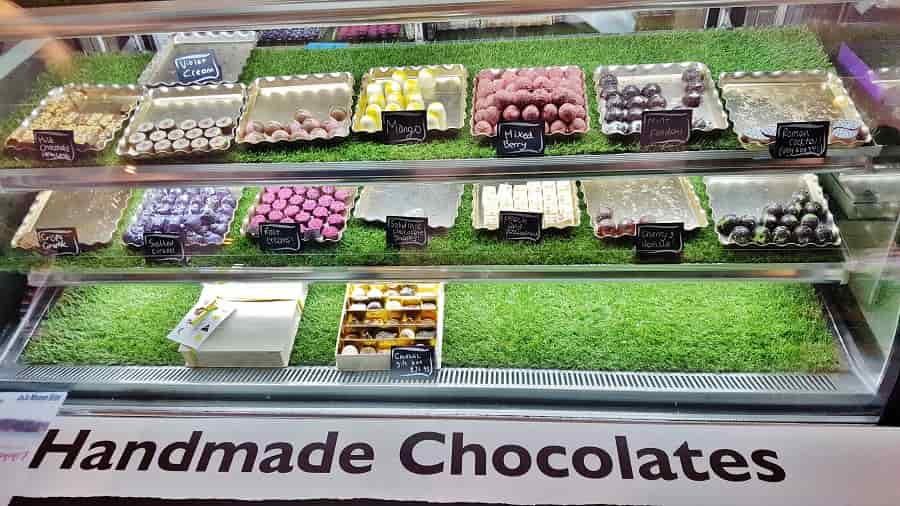 Chocolate. This town is known for its chocolate for a reason. During your weekend in York, don't miss a chance to eat all the chocolate you can stand! If you want to know where to go, look at the Chocolate Trail Map.
Where We Stayed in York: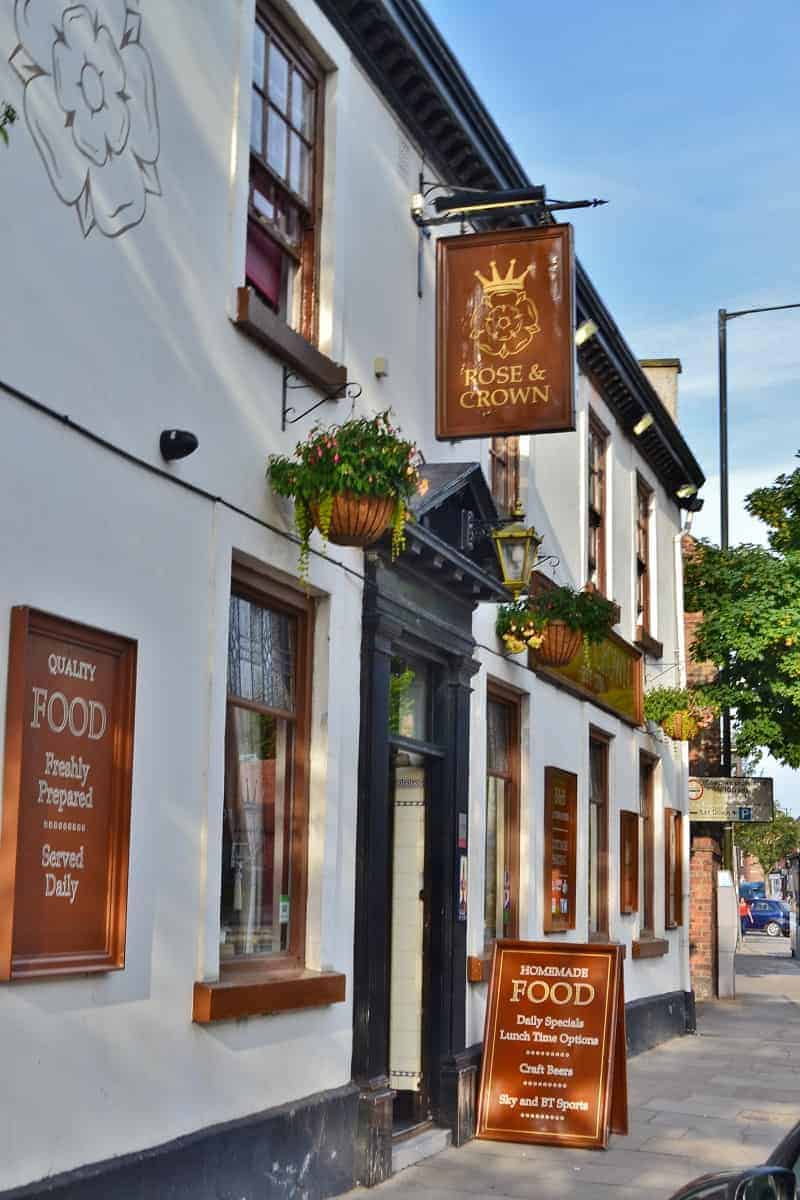 York Rose & Crown. Convenient walking distance to everything including the pub downstairs, the York Rose & Crown Bed & Breakfast was the perfect accommodations for our family of 4.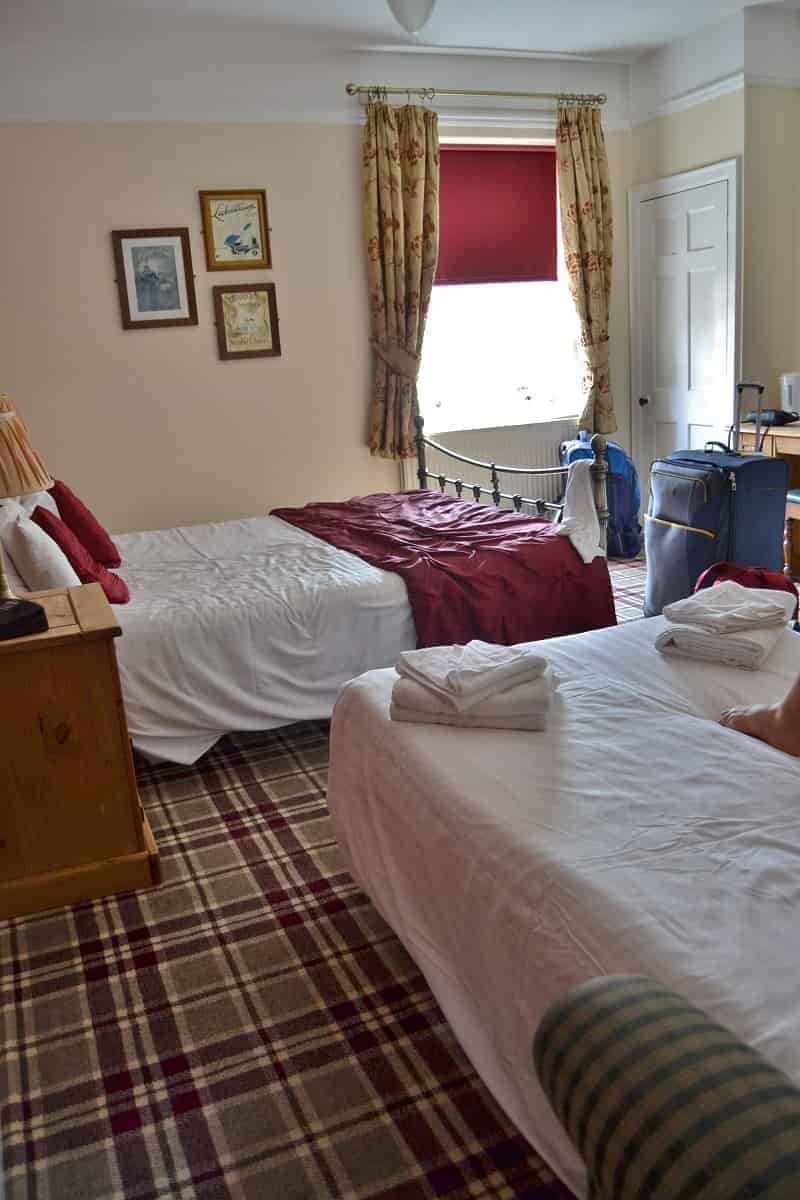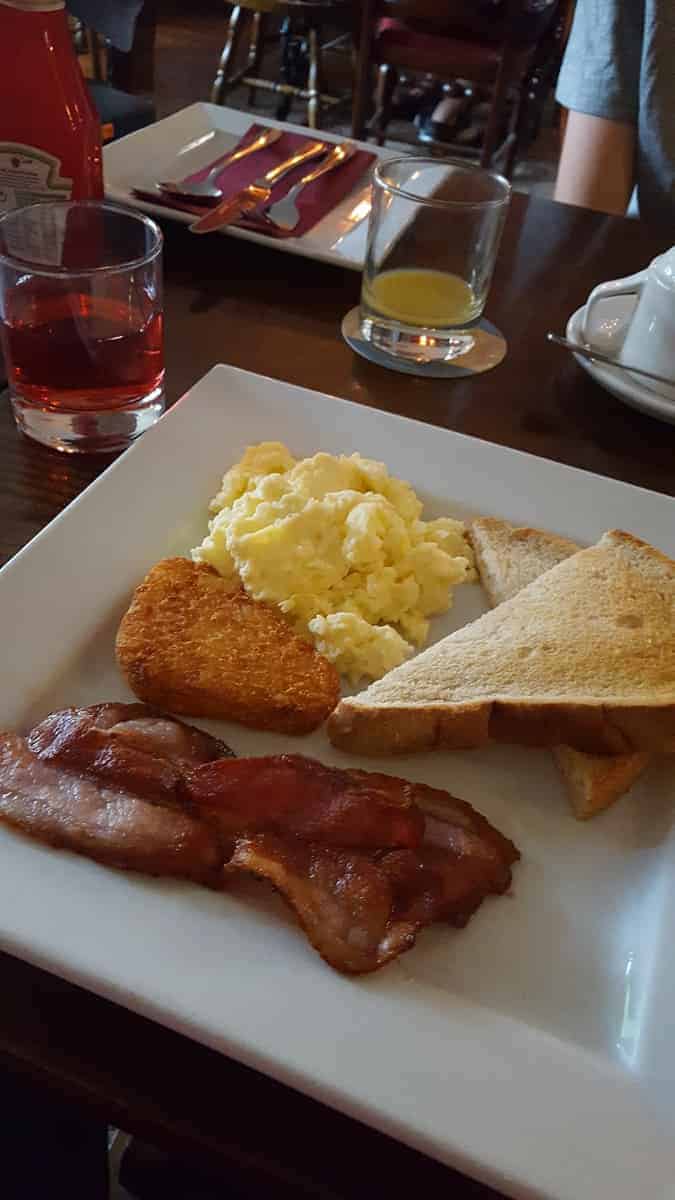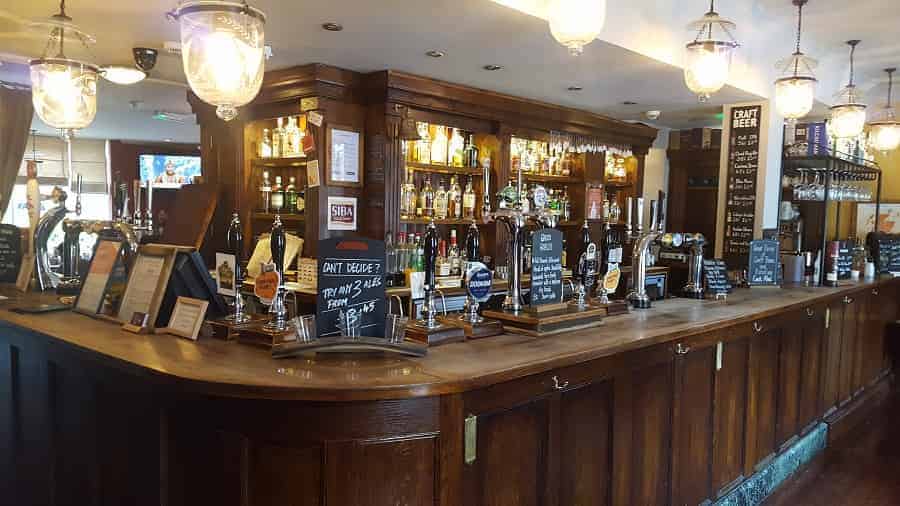 Room was large, had ensuite, and the breakfast was just enough to get our day started off right! You might think that being above a pub would be noisy, but we had no issues whatsoever.
Have you had a chance to visit York? What were your favorite things to do there?