If you are traveling to London with your family, you are probably looking the perfect accomodations. While there are plenty of places in London where you can stay, you should also consider staying outside the city in one of the quaint English villages that are just a few miles away. On our last two trips, we have found a unique place to stay outside of London that we have fallen in love with.
It is a set of historic English cottages near Dorney, called Rose Cottage and Little Chauntry.
Being outside of the city has its advantages. You will find that accommodations are larger (which is better for families travelling together) and it allows you to really experience life like a local.
On our first trip to London, we knew we were going to want to venture outside of London to places like Stonehenge, Windsor and Salisbury but wanted to be able to stay in one central location for the week.
We found Little Chauntry cottage to be not only a convenient spot, but also a totally unique place to stay outside of London.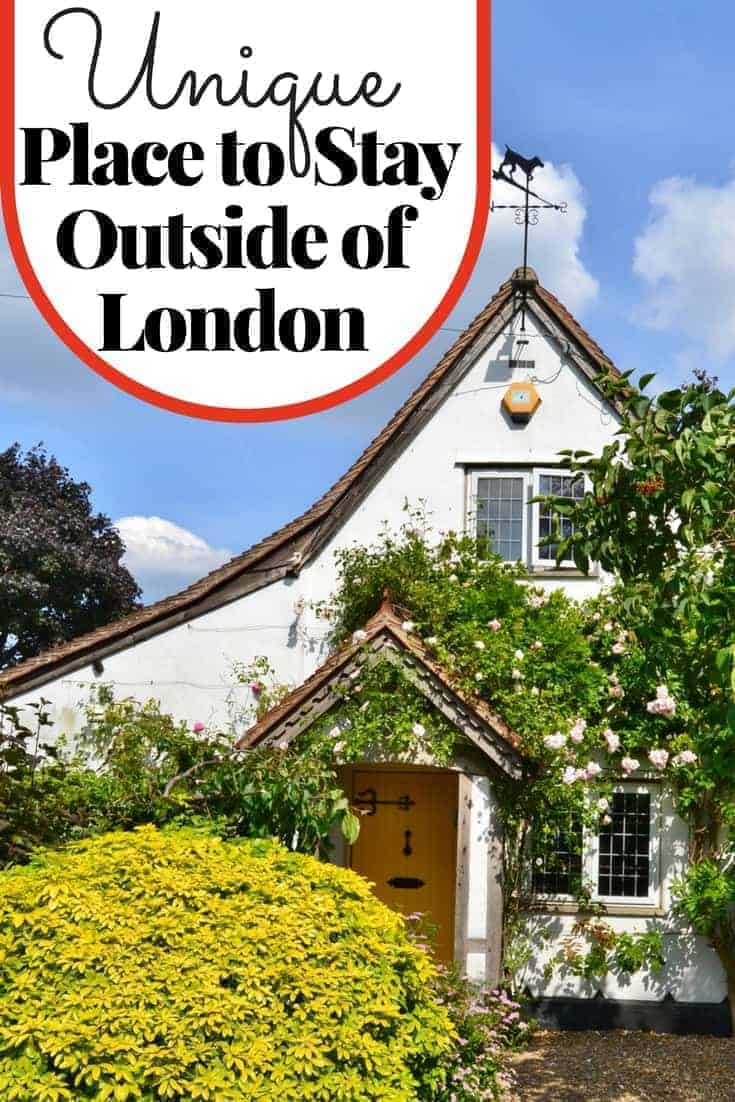 Little Chauntry
This 18th century cottage is nestled away from the hub-bub of city life near the Dorney Village. It is like being in the country, but still have all the amenities of the suburbs (like grocery store, Starbucks, and train stations) nearby.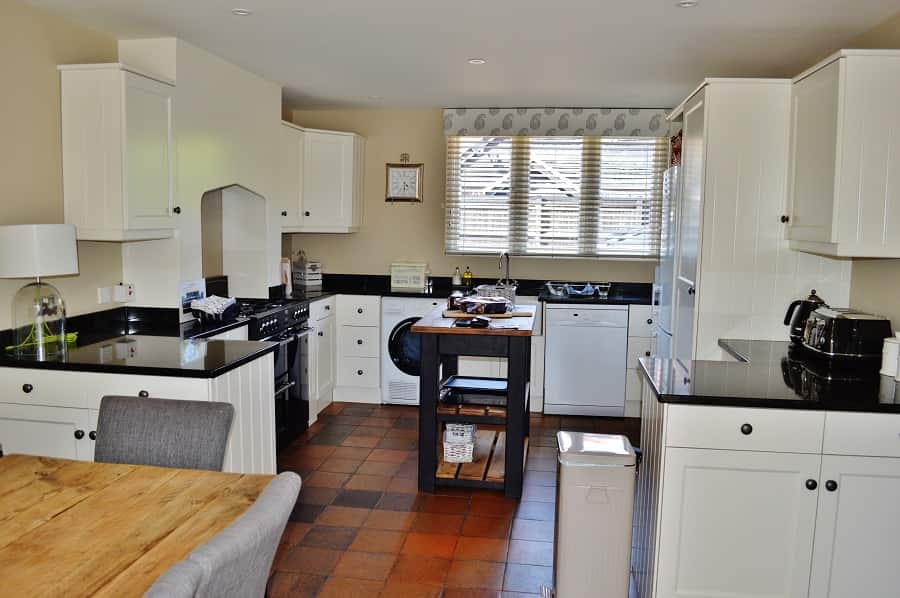 While the cottage is a perfect example of 18th century Tudor architecture, the interior has been brought into the 21st century without losing its charm!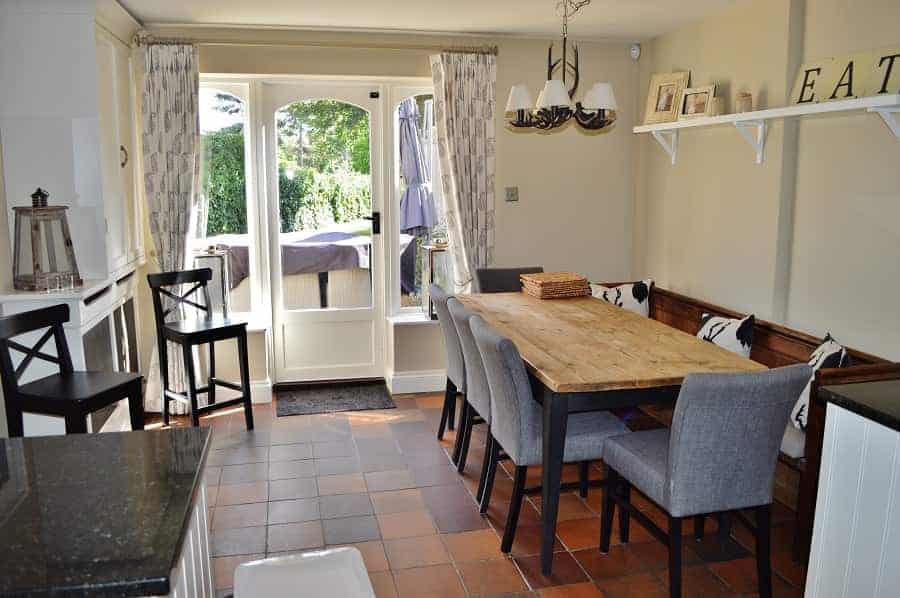 Inside, you will find a spacious farmhouse kitchen, with plenty of natural light that overlooks the garden.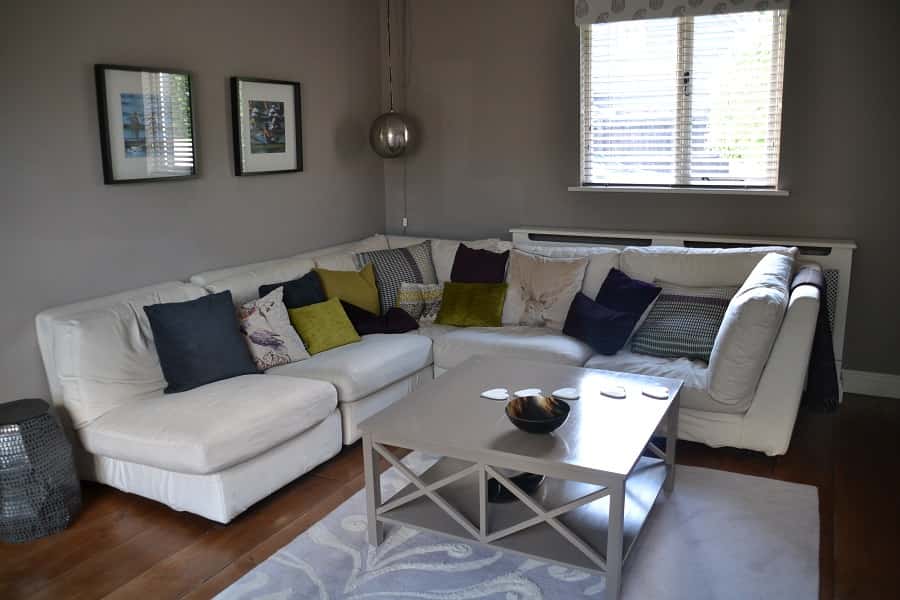 Downstairs, you can kick back and relax and feel like you in a Pottery Barn catalog!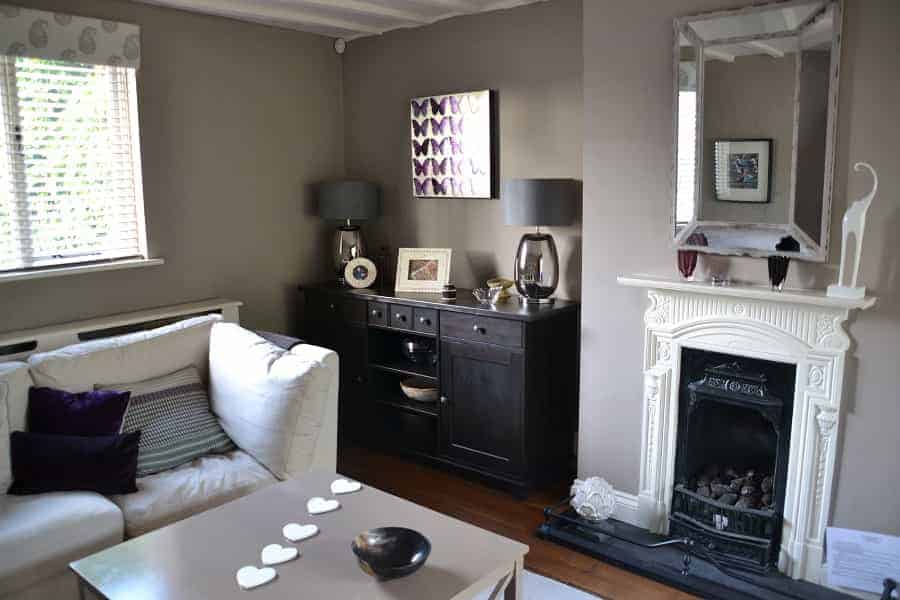 It's just so charming.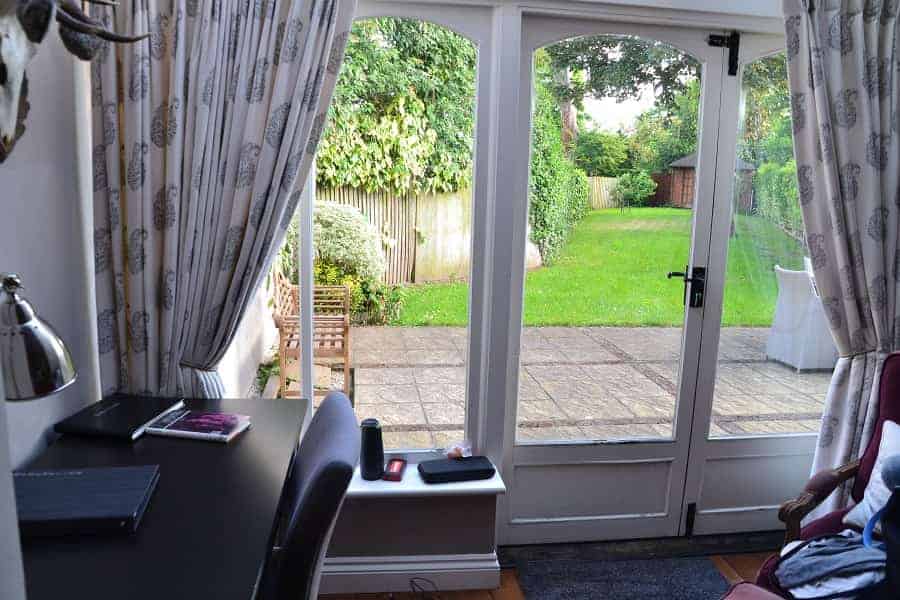 Watch TV or spend some time surfing the internet while you enjoy the views of the patio.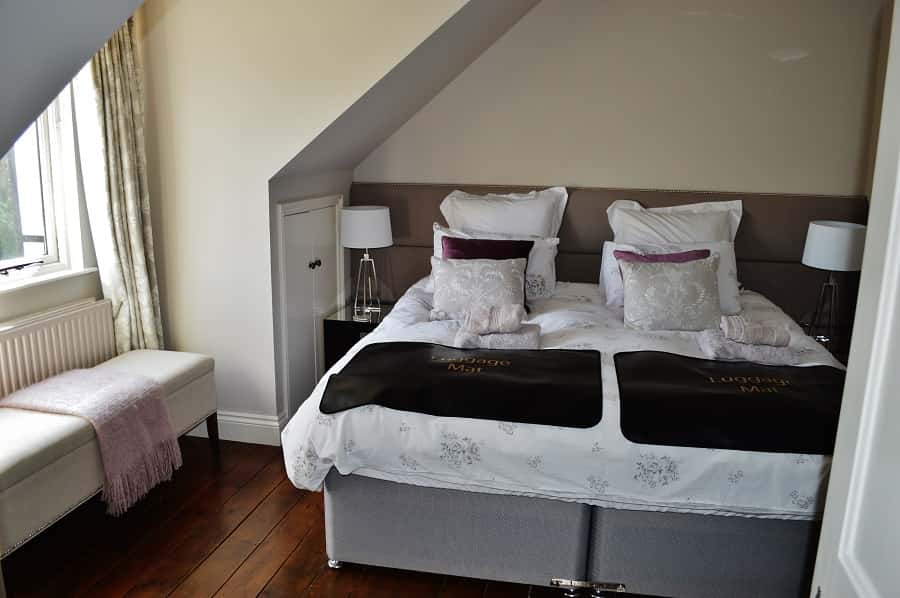 Upstairs, you will find 2 bedrooms.
Each has a king bed that can be moved into twin beds as needed.
Both bedrooms are comfortable and have access to a bathroom (one is ensuite, the other is across the hall).
We found the beds comfy and well-kept! There is even a room with a vanity which helped with getting ready for the day!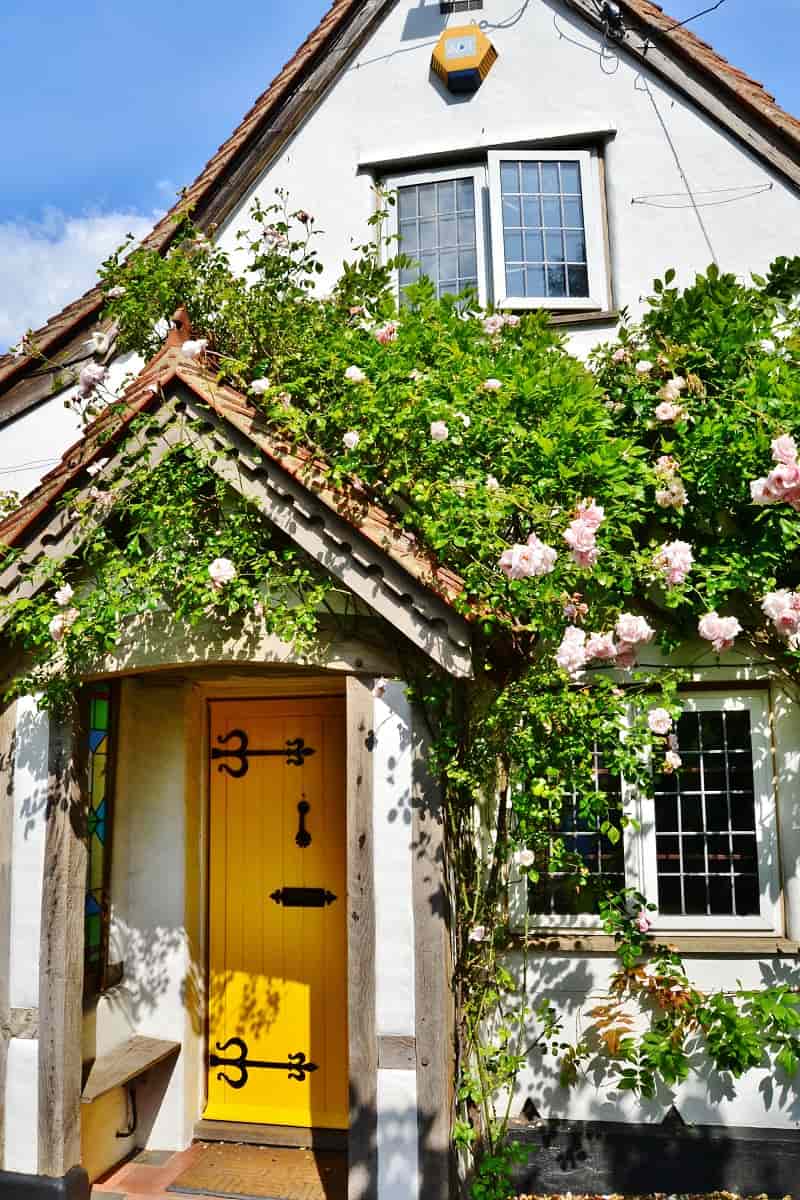 Rose Cottage
Just down the road from Little Chauntry is another equally as charming place (owned by the same family) called Rose Cottage.
This cottage dates back to the 16th century and is a little larger than Little Chauntry.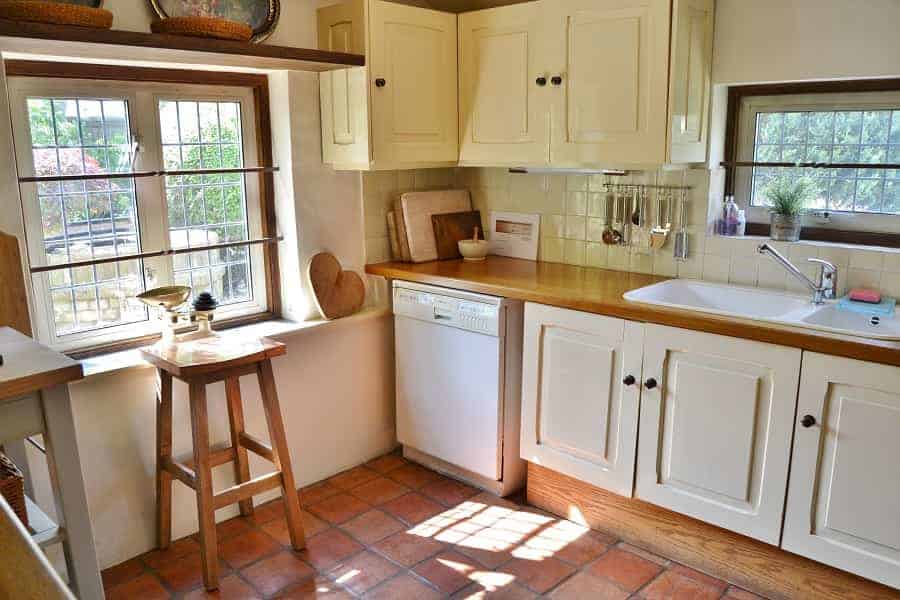 While the kitchen is on the small side, there are two dining areas (one off the kitchen and the other in the sunroom).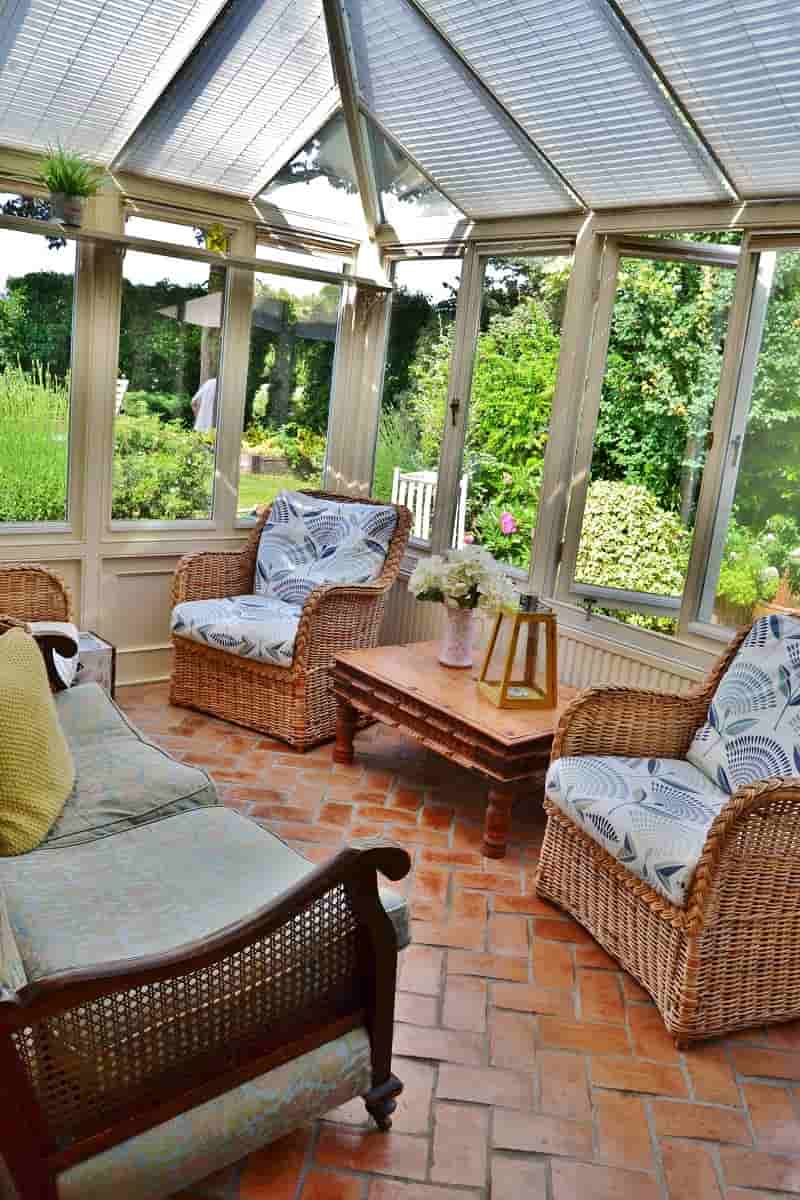 We particularly enjoyed eating in the sunroom where we had a lovely view of the English garden.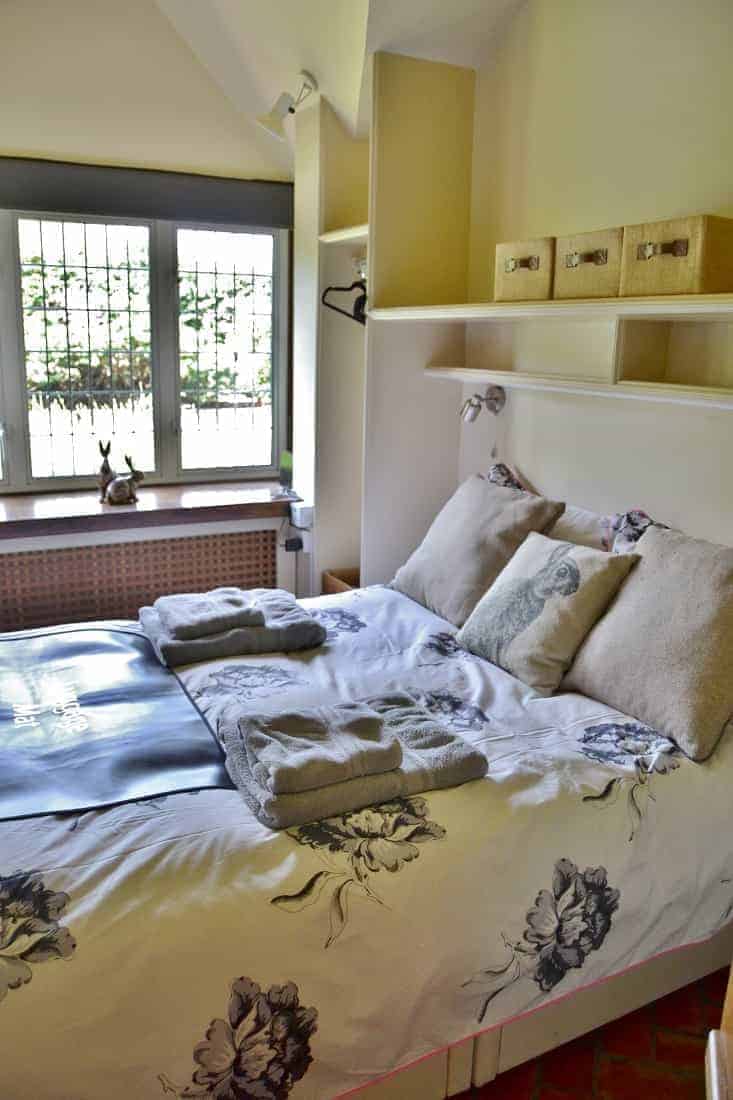 There is one bedroom with full bath steps away downstairs and two spacious bedrooms upstairs.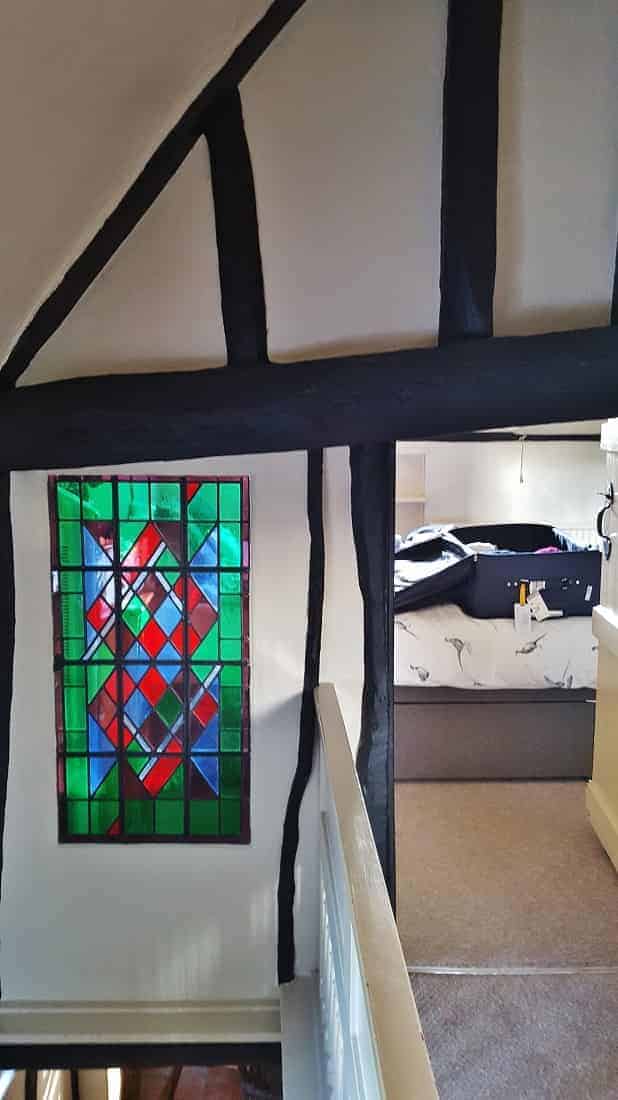 Just be prepared to duck as you enter one of the two bedrooms upstairs because it is a mere 4 feet tall. It is awkward, but adds to the historic charm! The two upstairs bedroom each have a vanity in each respective room, but do share a common bath located in the hallway.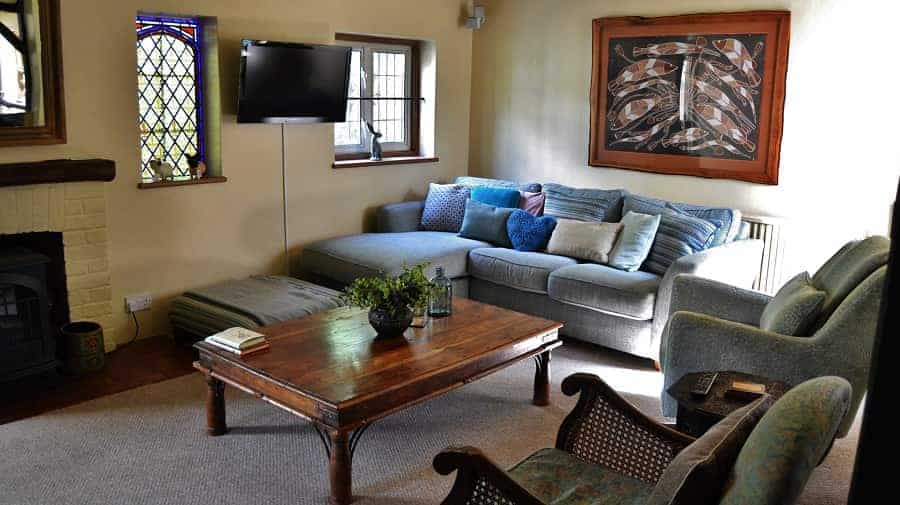 The family room is spacious with adequate seating for the entire family. You can spend time there, but we preferred relaxing in the sunroom and outside in the private garden!
And if you want a cold beverage or a sandwich, there is a quaint little bar & grill across the street. When I say across the street, I mean directly across the road. How cool is that?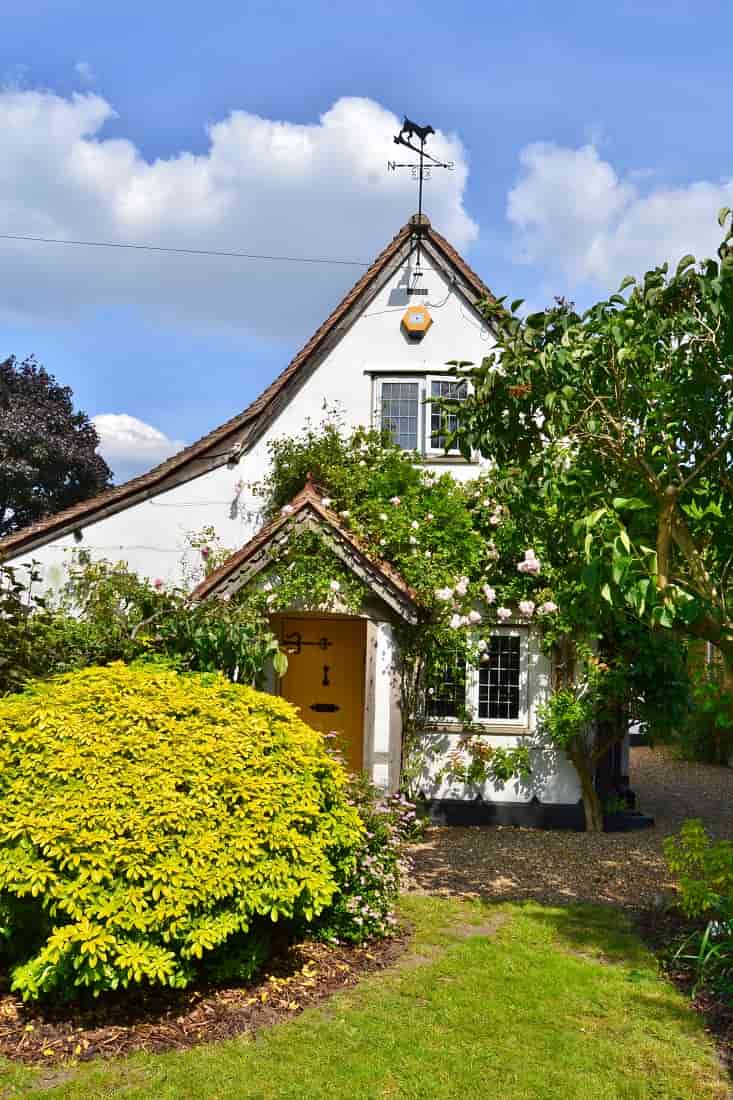 Both Little Chauntry and Rose Cottage have private driveways that are gated. They are also minutes away from places to eat and a grocery store that has a Starbucks onsite. Train stations are just around the bend.
You really can't get any more convenient than this place to stay outside of London than these cottages!