Many people visiting Rome choose to make a day trip to Vatican City. This is a popular place to visit, but guests can be disappointed when they are denied entrance because they are violating the Vatican dress code.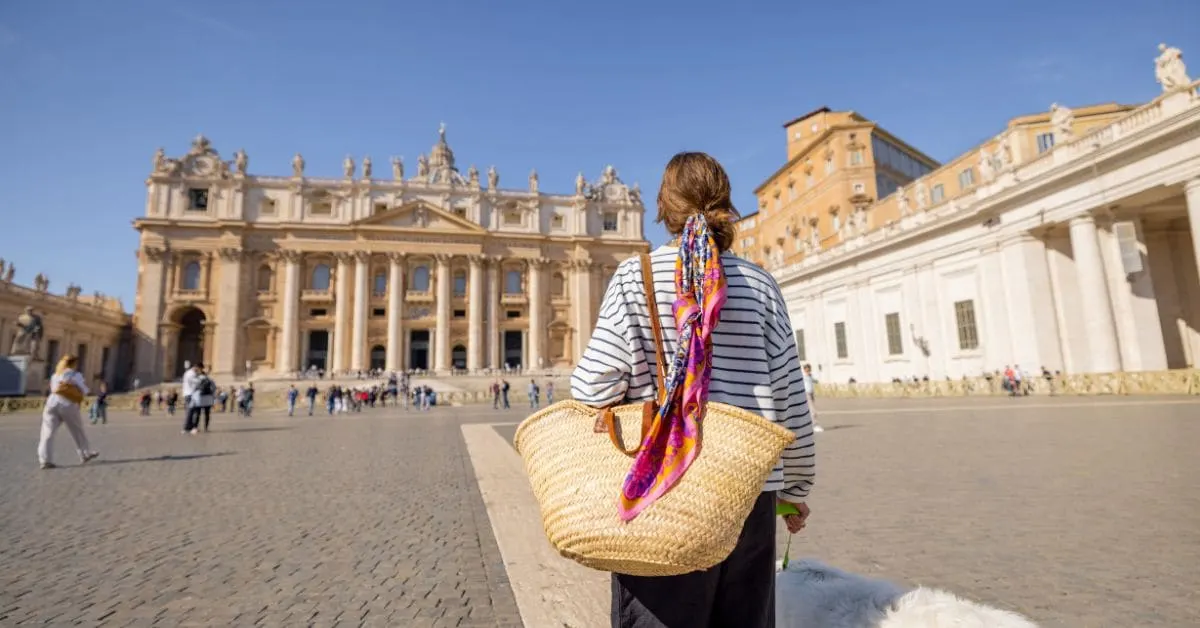 Why Is There a Different Dress Code for the Vatican?
Vatican City, while surrounded by Rome, is its own independent country. And as it is the headquarters of the Roman Catholic Church, much stricter rules apply when it comes to attire.
The clothing required is modest and requires for respect of the sacredness of the institutions the coverage of certain areas of the body.

Vatican Museums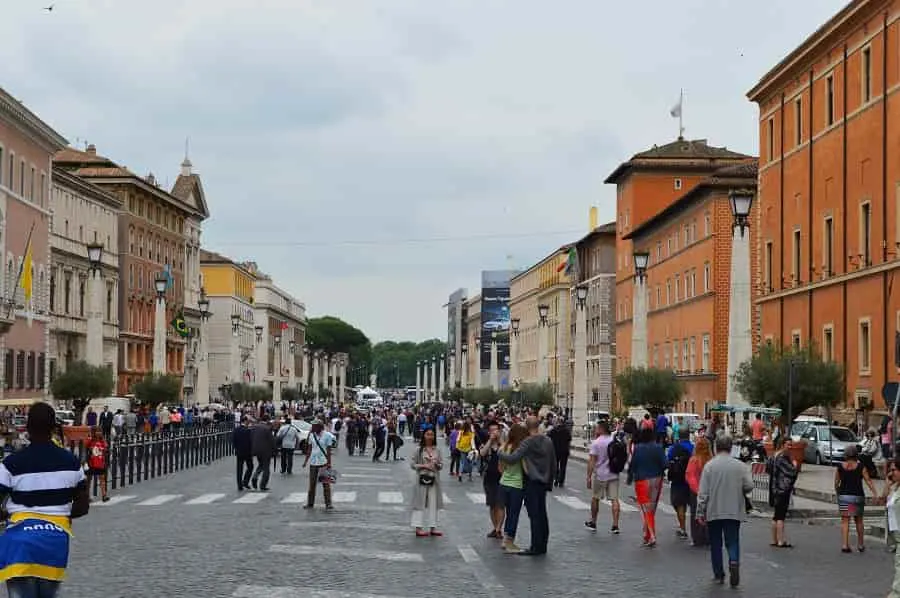 The Vatican dress code must be adhered to when visiting all three major sites: St. Peter's Basilica, The Sistine Chapel and the Vatican Museum.
Vatican City Dress Code for Women
Because Vatican City is considered one of the holiest sites in the world, women are expected to dress modestly.
Women must cover their shoulders and knees and there is absolutely no bare midriffs allowed.
This means that you may wear long skirts, dresses or short sleeve tops with pants.
If you wear a top or dress that is sleeveless, you should bring a shawl or scarf to cover your shoulders.
Because many tourists forget the Vatican's strict rules on what can be worn, you will find the gift shop located next to the Vatican museum carrying many different scarf options for purchase.
Vatican City Dress Code for Men
Men are required to wear a shirt, trousers, and shoes with socks while in Vatican City.
No tank tops or shorts are allowed.
While it is fine to wear hats outside, they are expected to be removed when indoors.
It is important that visitors respect the tradition and culture of the Vatican by adhering to these dress code regulations.
Failure to comply can result in being asked to leave the premises.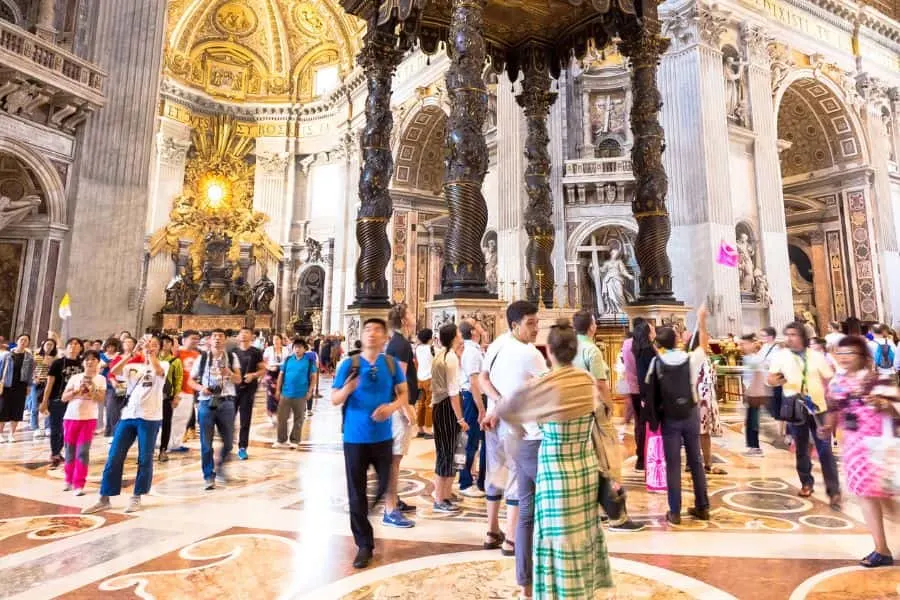 Proper Etiquette at the Vatican
It is also important to remember that the Vatican dress code extends beyond clothing; visitors are expected to be respectful in their behavior.
This includes refraining from inappropriate language, loud conversations, and being on a cell phone in public areas.
There is no photography inside the Sistine Chapel, so phones should not be out at all. If you are seen taking photos, you will be asked to leave immediately.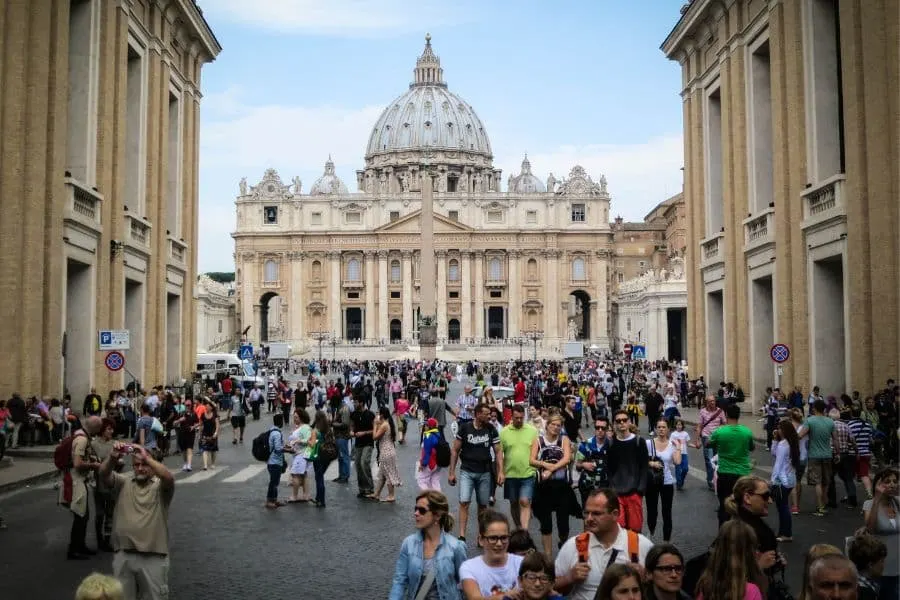 The Vatican is a place of beauty, history, and culture, and it is important to respect its customs when visiting. By following the dress code and behaving in an appropriate manner, visitors can have a pleasant experience while paying their respects to this sacred city.