We may earn money or products from the companies mentioned in this post. Read our disclosure policy.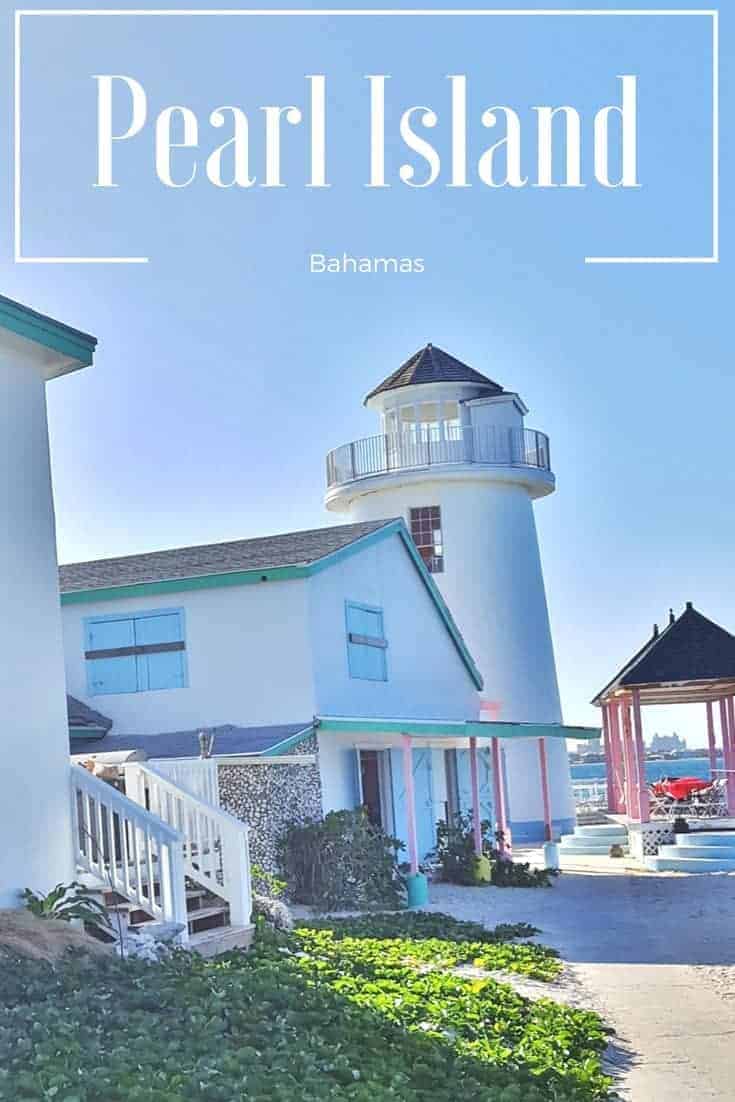 The Bahamas is known for its beautiful white beaches and aqua blue waters. It is a favorite tropical vacation destination for those in the United States because of it's close proximity to the coast of Florida.  When many people travel to the Bahamas, they typically travel to one of two locations, Freeport or Nassau. This is because both of these have cruise ship ports. If you are looking for something to do while in Nassau, you should consider taking an excursion out to Pearl Island in the Bahamas.
Located just 30 minutes via boat from Nassau, Pearl Island is a small private island that has its own lighthouse, sandy beaches and water activities.   For a small fee, you can spend the day laying on the beach, snorkeling their very own reef, or taking a kayak out on the ocean.  You will find a relaxed setting with beach chairs by the ocean, a shaded deck, bathroom facilities (showers as well) and bar & grill.   There is even wifi on the island.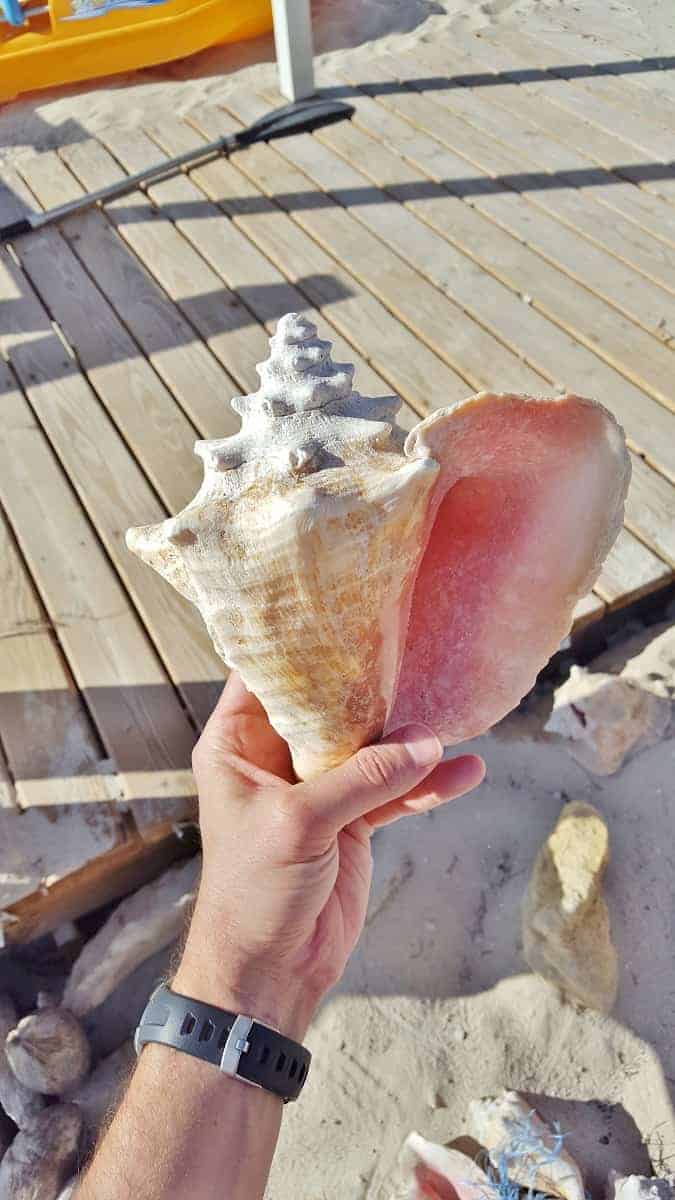 We recently had a stop there during a snorkeling excursion we booked through Royal Caribbean. Our excursion didn't allow us to spend much time there (because we spent most of the day snorkeling) but we found it quite charming.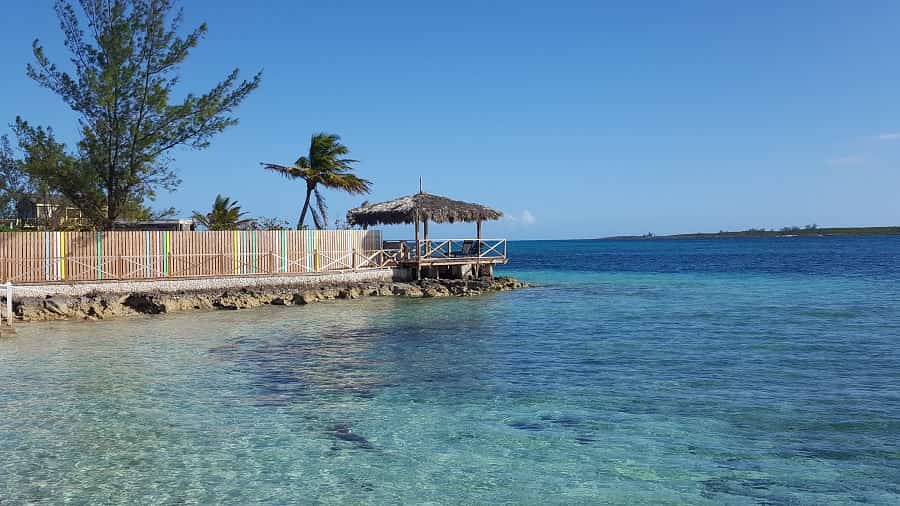 Probably what we appreciated most about our time on Pearl Island is that there was hardly anyone there.  Pearl Island does a great job of limiting the number of guests per day so that you are able to fully enjoy each aspect is has to offer without feeling like you are on top of each other!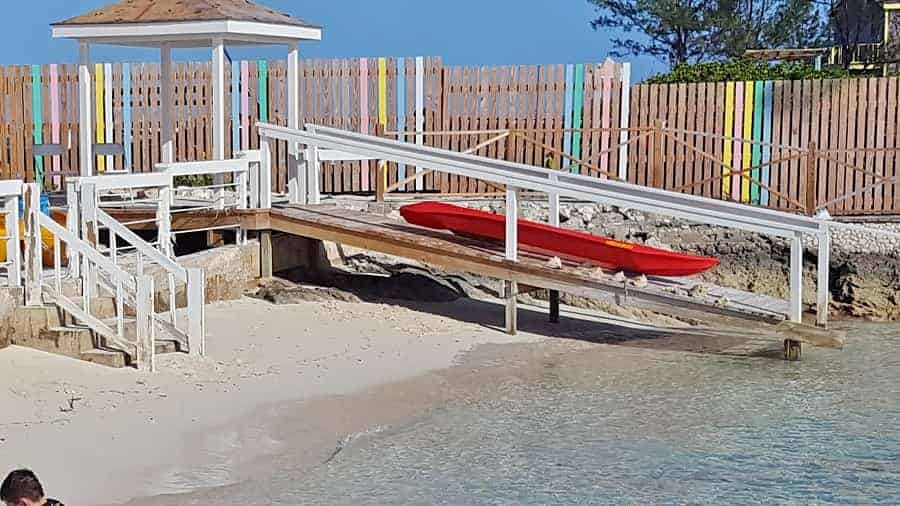 Ready to book? The best way to schedule your snorkeling and beach day at Pearl Island is to do it online. The calendar they provide will show you the availability for the days you are considering visiting.  You should plan to spend 5 hours on Pear Island. While there, you will get a full buffet lunch, beach chairs w/ umbrellas, kayak & paddleboard rentals, and a free photo souvenir.  If you enjoy snorkeling, I would suggest adding this on (they have everything you need there) as this is a beautiful location to see some lovely reefs and tropical fish.
What to Bring to Pearl Island
Beachwear (swimsuit, coverup, hat, sunglasses & flipflops)
Beach Towel
Sun Screen
Form of payment (for drinks)
I think you'll find a trip to Pearl Island is a great way to spend any day. I know we really enjoyed our time there!
Have you been to Pearl Island? What was your experience?