If you are going on a cruise to Nassau, Bahamas, you might be looking for things to do in Nassau. One of the most popular cruise excursions in Nassau is visiting Atlantis Paradise Island resort. If you are considering making a visit, you should know that you can get an Atlantis Bahamas day pass.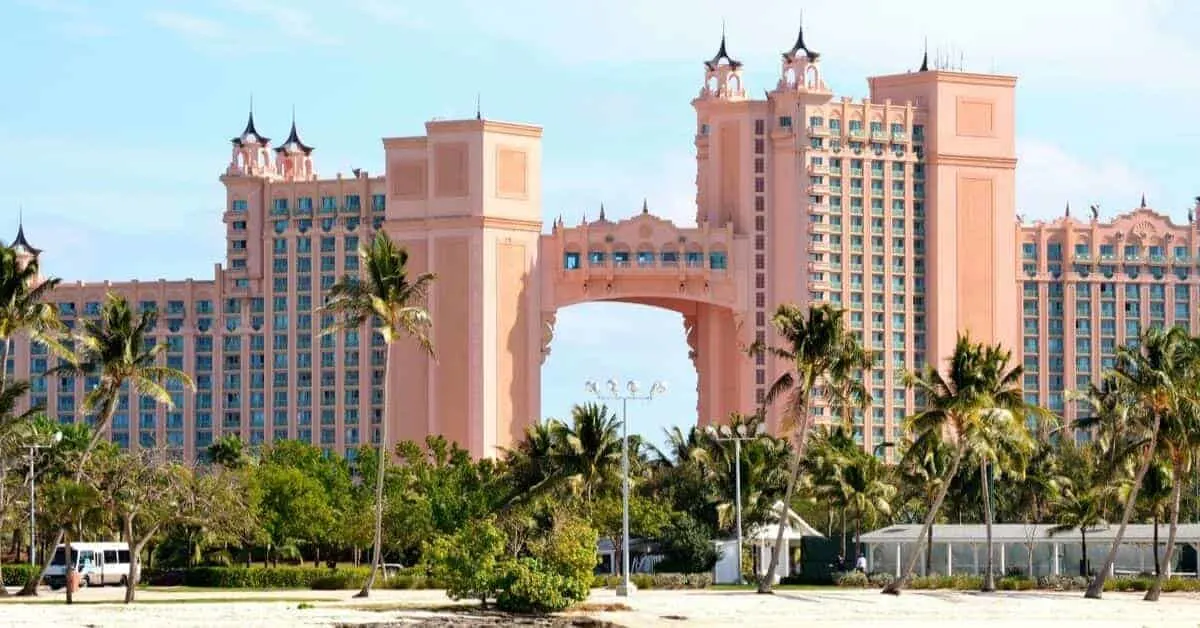 Atlantis Paradise Island is one of the most popular resorts in the Bahamas.
Besides being a world-renowned resort, it is the home to the world's largest open-air marine aquarium that features 14 exhibits, 13 lagoons, and more than 50,000 sea creatures.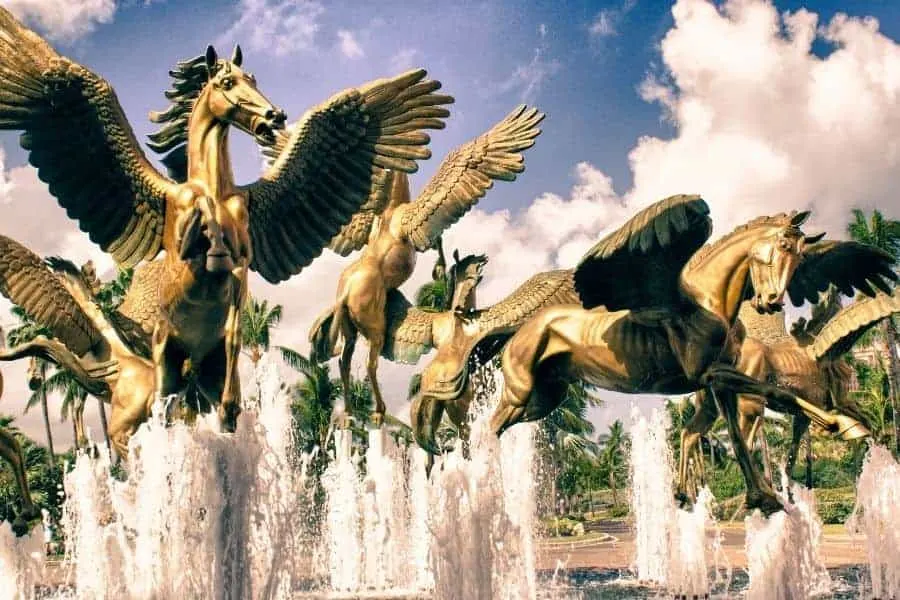 Did you know that you can visit Atlantis Paradise Island Resort without having to stay there?
Many people think they have to stay at the Atlantis Paradise Island resort to use its facilities. This isn't exactly the case!
You can get an Atlantis Bahamas Day Pass and spend the day enjoying as little or as much of the resort as you want.
While a night's stay can cause upwards of $300, a day pass allows travelers to experience the hype for a more affordable fee.
The Atlantis Day Pass allows you to visit the property and depending on the type of day pass you get, experience some of the things that make it so special.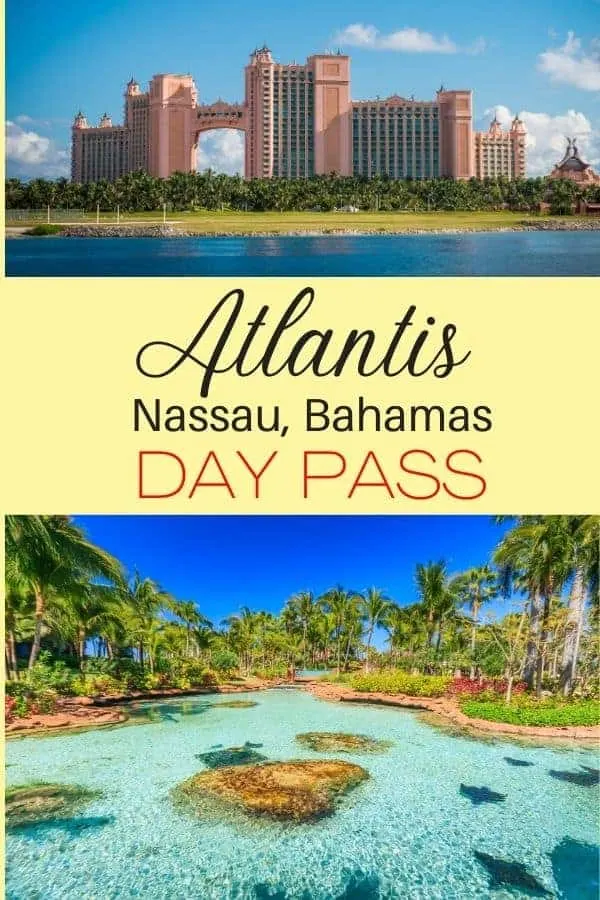 Atlantis Bahamas Day Pass
There are many options for cruise excursions to Atlantis, but the most popular is the Atlantis Bahamas day pass. You can get two different types of day passes for the resort.
Atlantis Bahamas Day Pass Types
Aquaventure Water Park Day Pass gives guests unlimited access to the 141-acre Aquaventure Water Park.
Atlantis Beach Day Pass grants guests all-day access to the exclusive beaches of Atlantis. Lounge Chairs and towels will be provided. Access to amenities including the casino, shopping, and dining. Plus access to marine habitats such as "The Dig" a unique marine habitat that is home to more than 50,000 sea animals representing over 200 species. This DOES NOT include access to the Aquaventure Water Park.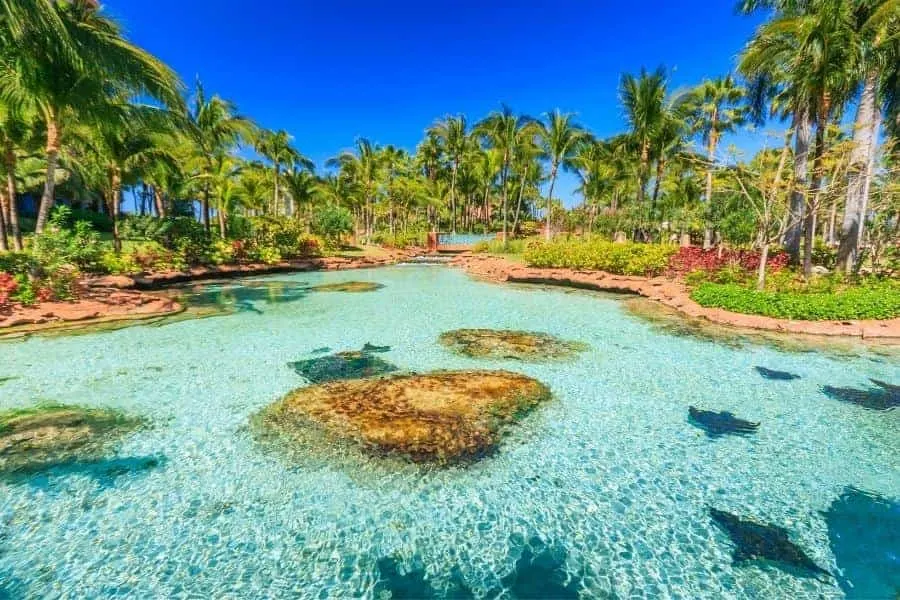 Other Atlantis Day Trip Cruise Excursion options
Discover Atlantis: Take a 45-minute guided tour through the paths and tunnels of the legendary lost city of Atlantis with access to the casino, shop at Marina Village and dining.
Swim in Wonder: An educational, water adventure for the bucket list with our rescued bottlenose dolphins!
Serenity Snorkel with Dolphins: You will swim alongside Bottlenose dolphins and also get to snorkel!
Snorkel the Ruins at Atlantis: Take a 60-minute adventure includes a 30-minute snorkel through the exquisite Ruins Lagoon amid the sunken ruins of the lost city of Atlantis.
Playtime with Sea Lions: An opportunity to truly understand sea lions and have interaction takes you "behind the scenes"
Stingray Experience: Get a hands-on encounter with hundreds of Cownose stingrays and colorful, tropical fish.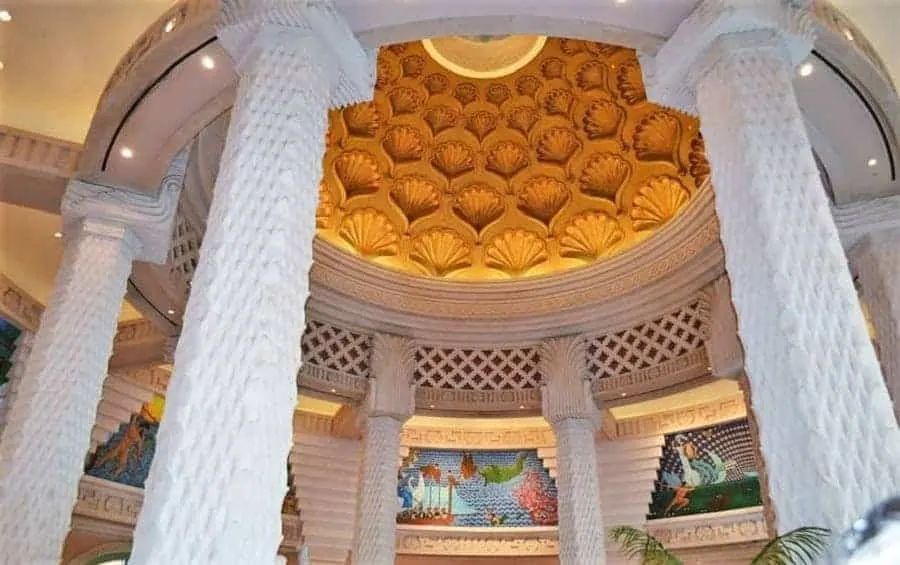 Inside Atlantis Paradise Island Bahamas Resort
When you enter the Royal Towers at Atlantis Bahamas, you will be amazed at all the architectural details. Every inch of space makes you feel like you have traveled back in time to the original Atlantis.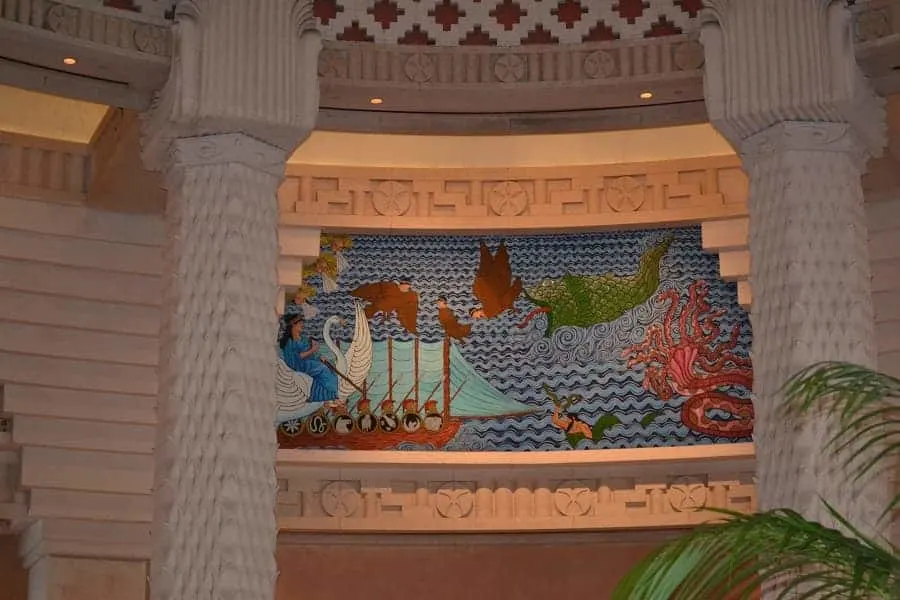 There are stone pillars, carvings and beautiful mosaics that tell the ancient story of Atlantis.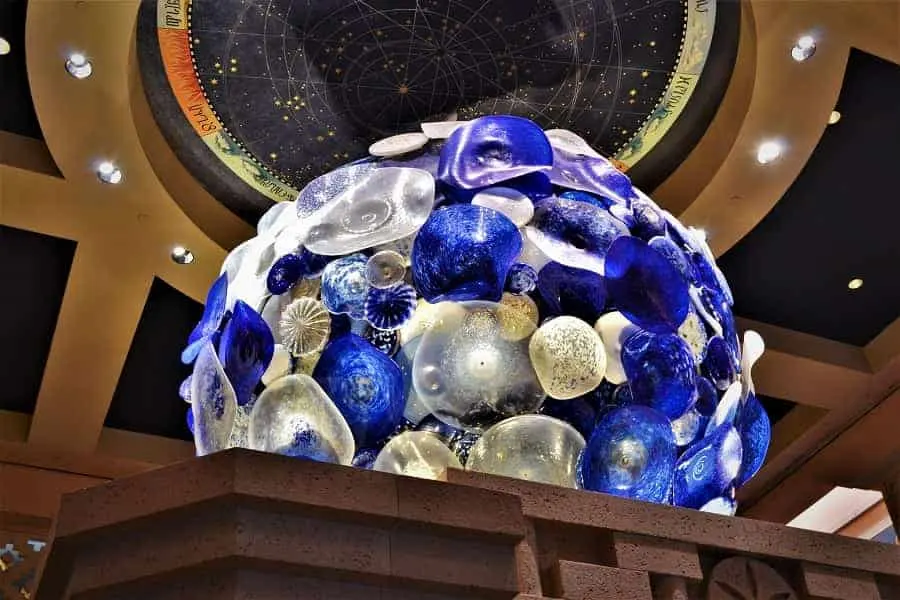 Along with the beautiful details, you will also get to see some of the most fantastic glass lighting by the famous sculptor Dale Chihuly.
These glass sculptures are designed to look like sea anemones, coral reefs, and other oceanic features.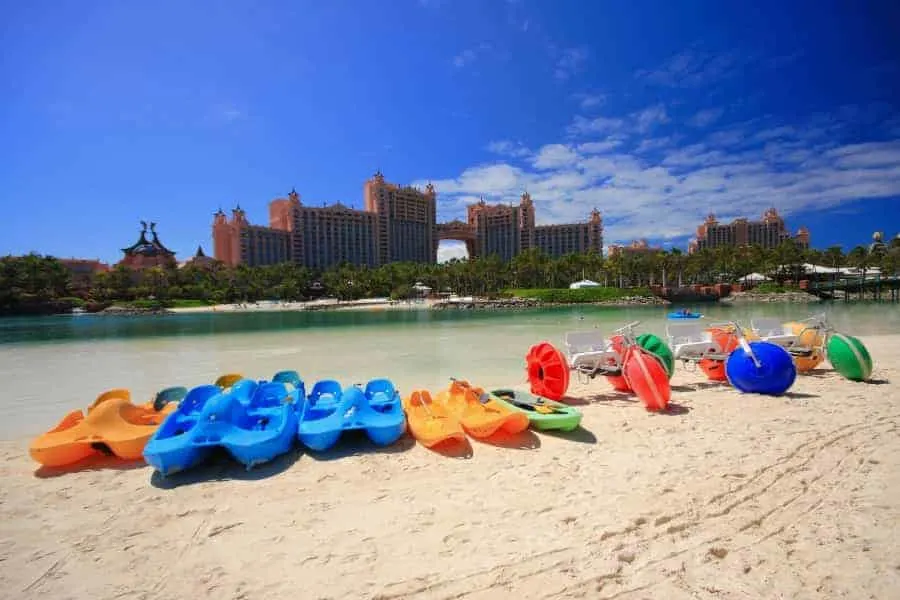 Pools and Beaches at Atlantis Paradise Island
The Bahamas are known for their beautiful white sandy beaches and crystal blue water. At Atlantis Paradise Island resort, you will find 5 miles of beaches and more than 20 swimming areas.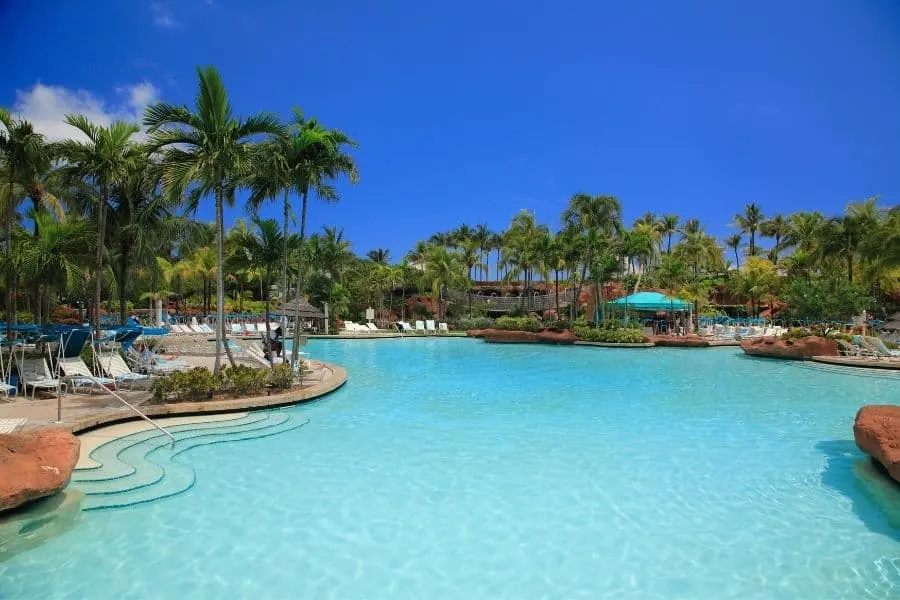 There are 11 different pools, including three just for families and children.
You will also find tons of water activities like jet skis and other watercraft available to rent.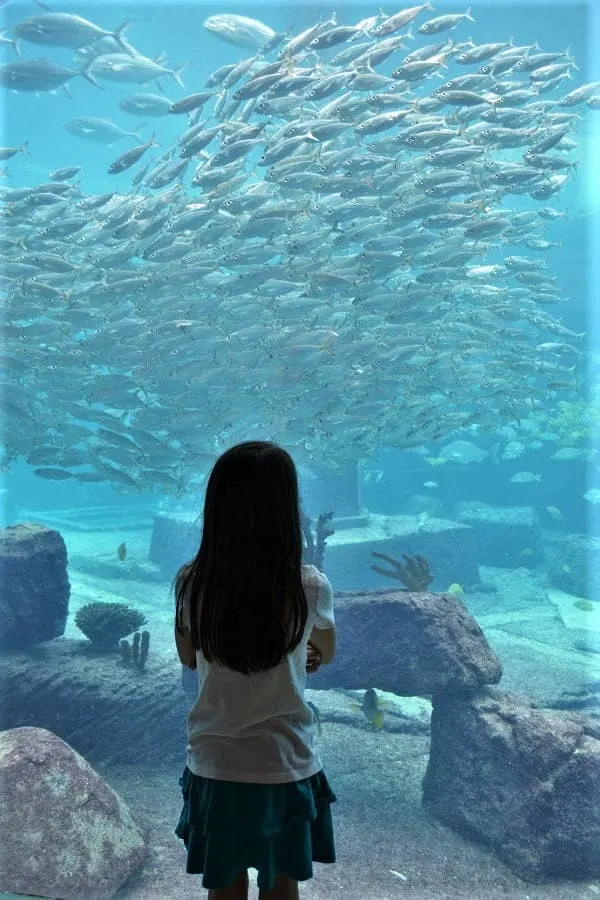 Atlantis Paradise Island Aquarium
If you enjoy looking at aquatic life, a day trip to Atlantis Paradise Island gives you opportunities to get up & close with many different types of fish and sea creatures.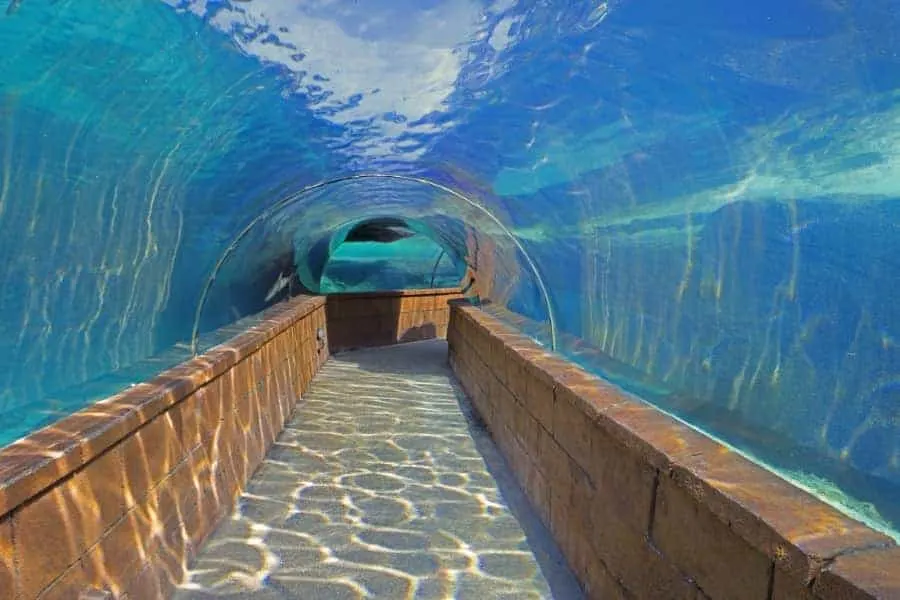 Atlantis is home to the largest open-air marine habitat in the world! You will find 14 lagoons, eight million gallons of ocean water and more 250 different types of marine wildlife.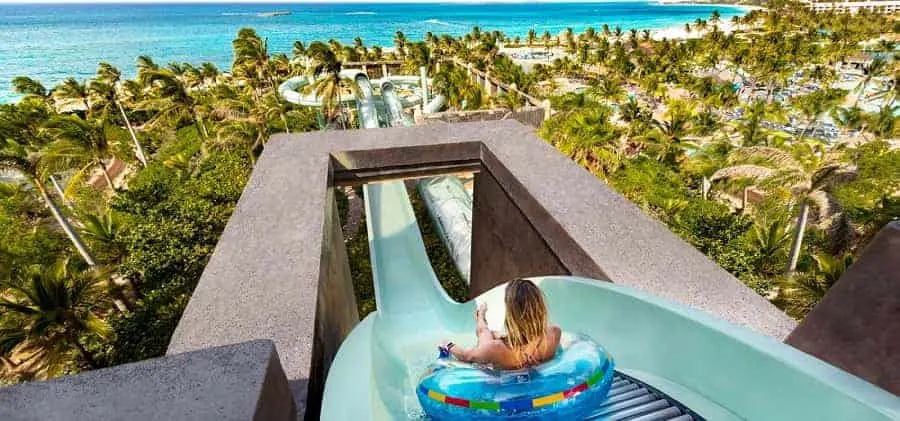 Atlantis Bahamas Aquaventure Water Park
Aquaventure is Atlantis' own 141-acre water park. You will find 9 water slides and Currents, a wave pool that also features high-speed rapids.
There is even a lazy river at the Atlantis Waterpark! It is a great place to relax and let the water take you on a journey!
Bringing little ones to the Atlantis Waterpark? You will find mini-water slides, animal figures that kids can climb on & a shallow pool.
Older kids will love the slides, climbing on the cargo nets & rope bridges along with taking a spin on the water wheels.
You will have no problem spending an entire day at Atlantis Paradise Island as a family when you see all they have to keep you and the kids busy!
---
If you are planning to take a cruise excursion to Atlantis Paradise Island, be sure to book your Atlantis Bahamas day pass in advance.
While you can do this through the cruise line, you should know that you can also book your trip to Atlantis on your own online or in person at the entrance of the resort complex.
Have you been to the Atlantis Bahamas Resort? What was your experience?