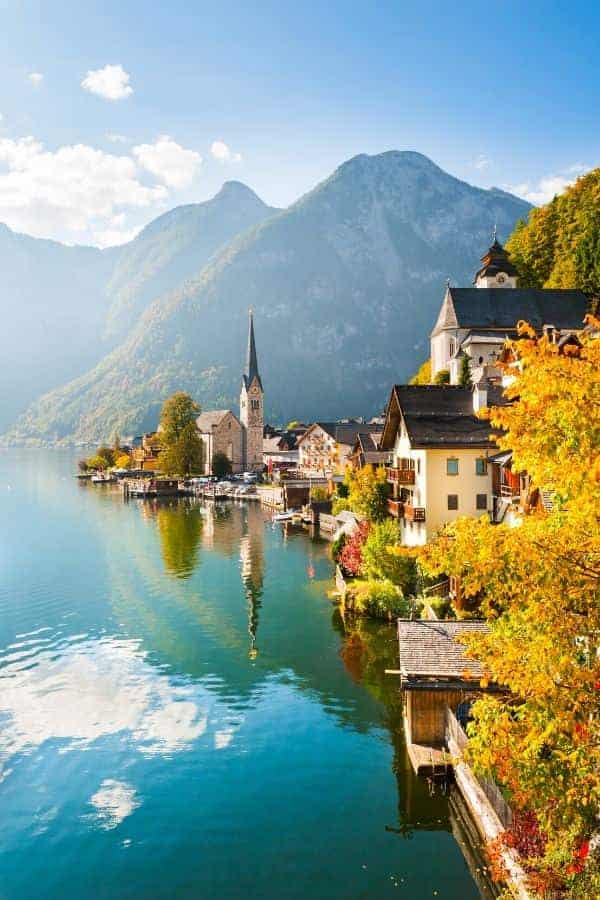 Austria Trip Tips
Austria is one of the most beautiful destinations in Europe. There is just something about those alps! When you are traveling to Austria, there are a few things you should know!
What should I know before traveling to Austria?
The capital of Austria is Vienna, but there is so much more than just this one city! Be sure to venture throughout Austria so that you can get a full perspective on this amazing country.
What Language do Austrians Speak?
Austrians speak their own dialect of Austrian-German, but most Austrians do speak English, so if you are traveling to from an English speaking country, you will have no problem talking to the locals.
What Currency does Austria Use?
Austria is part of the EU and use the EURO. EURO Banknotes come with values of 5, 10, 20, 50, 100, 200 and 500. Euro Coins come in 1 and 2 Euro denominations along with 1, 2, 5, 10, 20 and 50 cents.
It is good to make sure you have a variety of banknotes & coins when traveling to Austria. Many places in town (restaurants, hotels, bars, tourist attractions) take credit cards.
What is traditional Austrian food and drink?
Austria is known for its wonderful food like Wiener Schnitzel and Apfelstrudel along with a wonderful selection of beer.
The most popular types of beer are Märzenbier (full-bodied lager). Pilsner (lighter lager), and Weizenbier (wheat beer).
When traveling to Austria, you will probably encounter people clinking their glasses and say "Prost." This means "to your health."
Austria tips are built into the check, so no need to leave a gratuity when dining.
Everything you need to know about Visiting Austria
Salzburg is the famous Austrian birthplace of Mozart and is a city of Baroque architecture, alpine lakes, and green mountainous pastures. It is divided into two sections by the Salzach River: Salzburg Old Town on the left and New Town to the right. Both parts of Salzburg offer unique perspectives of this historic city and…
Salzburg is known as one of the world's most beautiful cities. It's easy to see why, with the blue Salzach River running through town and the Alps perched high above the city. Spending one day in Salzburg will give you the chance to experience the birthplace of Mozart while also being able to immerse yourself…
Continue Reading How to Spend One Day in Salzburg (Itinerary)
If you are a fan of The Sound of Music and traveling to Austria, you probably should consider taking the Original Sound of Music Tour in Salzburg. It is a great way to take in the beautiful landscape of Austria where a few of the scenes of the movie The Sound of Music were filmed.…