Thinking about taking a cruise this year? When planning your first cruise there is quite a lot to think about. You will need to choose a ship, an itinerary, and of course cruise excursions. Before you get started, however, there are a few other things you will want to familiarize yourself with when it comes to taking a cruise.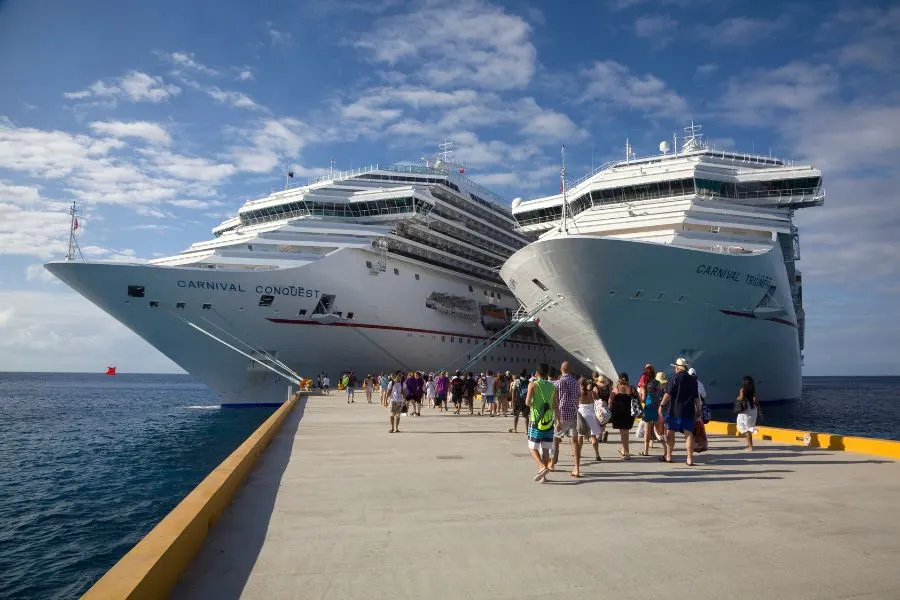 Guide to Taking Your First Cruise
When it comes to travel, one of the most popular ways to see multiple destinations on one trip is with a cruise. Cruises have become increasingly popular in the last decade due to mega ships that are like small cities traveling on the ocean.
Many of these mega-ships have everything from ice-skating rinks to Broadway-style productions, rock walls, and waterslides and some even have movie theaters.
Gone are the days of just sitting by the pool!
A cruise can be an experience of unlimited entertainment options as you go from one destination to the next.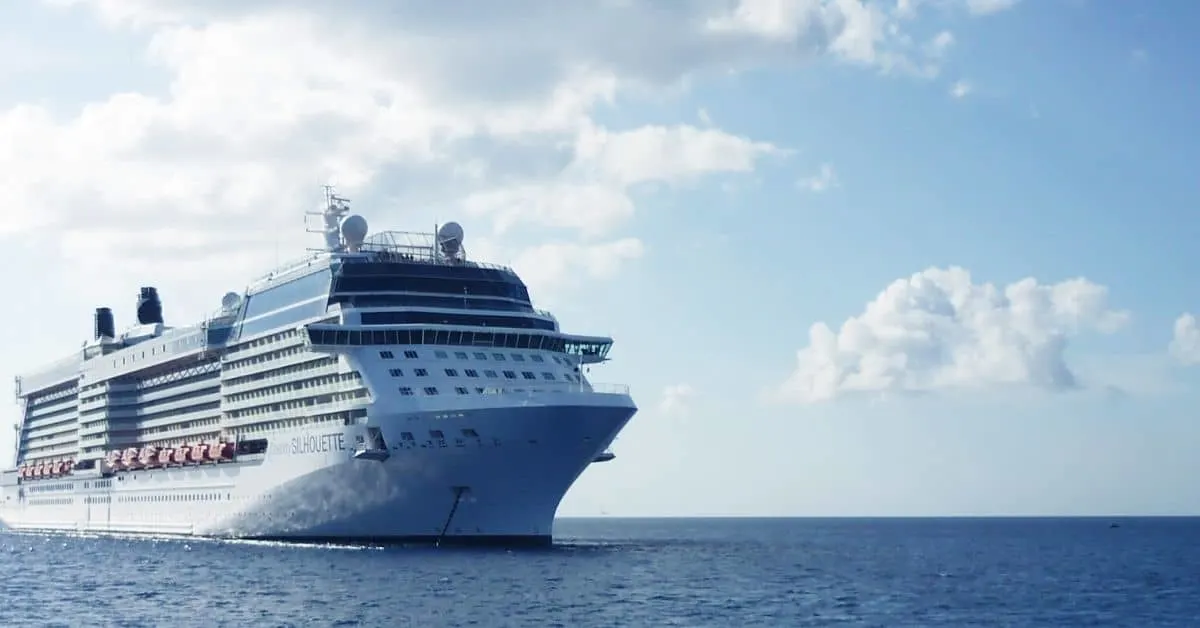 Popular Cruise Lines
One of the most important things you will want to do for your cruise is to choose the ship that is best for your family. There are several different cruise lines to choose from and each offers a different type of experience.
Royal Caribbean is a great cruise line for first-timers as it is affordable, has many great amenities, and goes to destinations throughout the world. Many of the newer ships are state-of-the-art and cater their experiences to families.
Carnival Cruise line is known as a party ship. The ships often cater to a younger crowd and are a leader in the industry when it comes to having fun at sea.
Those with small children should consider taking a Disney Cruise for their first cruise. Disney Cruise Line is a leader in the cruise industry and has won back-to-back awards as being the best cruise line for families.
Norwegian Cruise Line has a more relaxed feel and while family-friendly, doesn't have all the bells and whistles that the previous three have when it comes to onboard activities.
Virgin Cruise Line is one of the newest cruise lines to specialize in adult-only travel.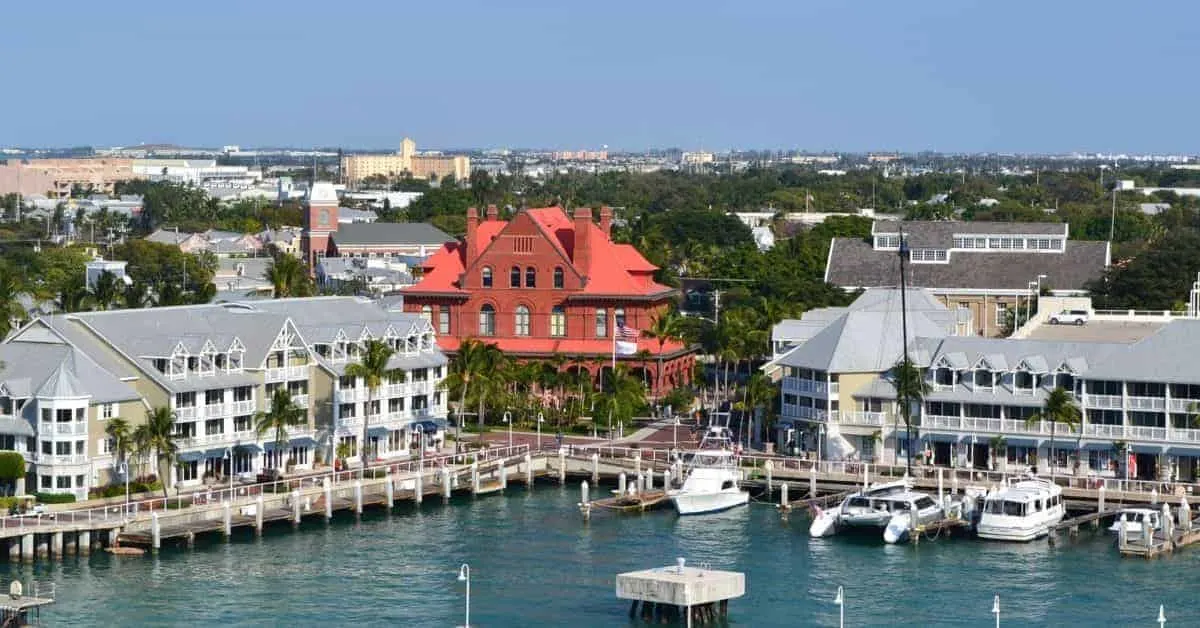 Most Popular Cruise Destinations
Eastern Caribbean Cruise Destinations
Amber Cove, Dominican Republic
Dominican Republic
Grand Turk, Turks and Caicos Islands
Jost Van Dyke, British Virgin Islands
Key West, FL
Labadee, Haiti
Punta Cana, Dominican Republic
San Juan, Puerto Rico
Santo Domingo, Dominican Republic
St. Barts
St. Croix, U.S. Virgin Islands
St. John, U.S. Virgin Islands
St. Maarten
St. Martin
St. Thomas, U.S. Virgin Islands
Tortola, British Virgin Islands
Turks and Caicos
Virgin Gorda, British Virgin Islands
Western Caribbean Cruise Destinations
Belize City, Belize
Cartagena, Colombia
Colon, Panama
Costa Maya, Mexico
Cozumel, Mexico
Falmouth, Jamaica
Grand Cayman, Cayman Islands
Key West, FL
Merida (Progreso), Mexico
Montego Bay, Jamaica
Ocho Rios, Jamaica
Puerto Limon, Costa Rica
Roatan, Honduras
San Jose, Costa Rica
Santo Tomas de Castilla, Guatemala
Bahamas Cruise Ports
When it comes to cruising, gone are the days when you just take a cruise to the Bahamas, Alaska or the Caribbean.
Yes, you can still go to those places, but the major cruise lines have now opened up to other destinations in the world like the Mediterranean, Norwegian Fjords and Baltic.
No matter what destination you choose, the ship you choose is equally important!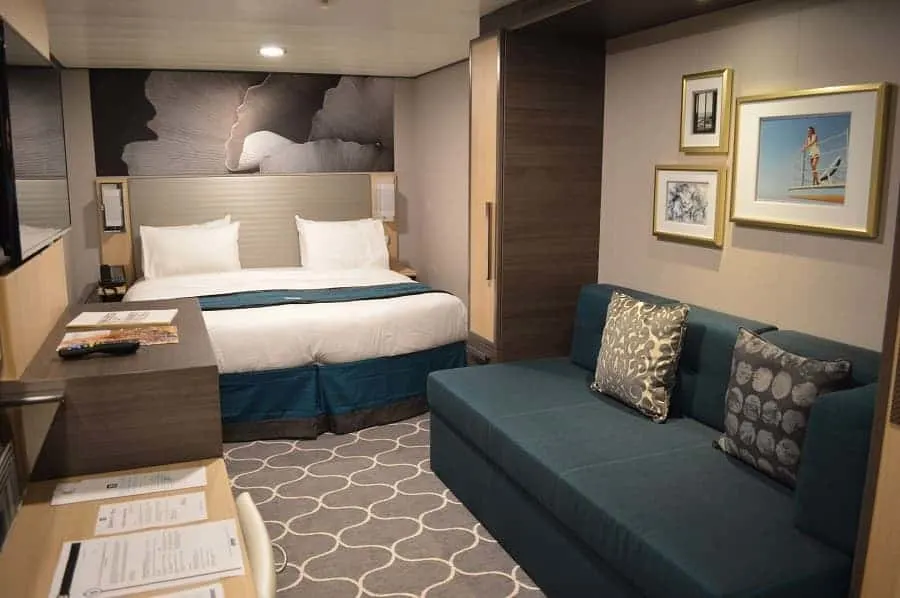 Cruise Accommodations
Most of the major cruise lines have several different types of staterooms. You will find interior rooms, exterior rooms with windows and rooms with balconies. Each ship is a little different in terms of room layouts and pricing.
When choosing the right cabin for your family, there are a few things you will want to consider: how many people are traveling in your party and how much room you need.
Some cruise staterooms can be quite small so if feel like you may need more room, always opt for a room with a balcony. Not only are they usually large in terms of square feet, but they also allow you the room outdoors which is an added bonus.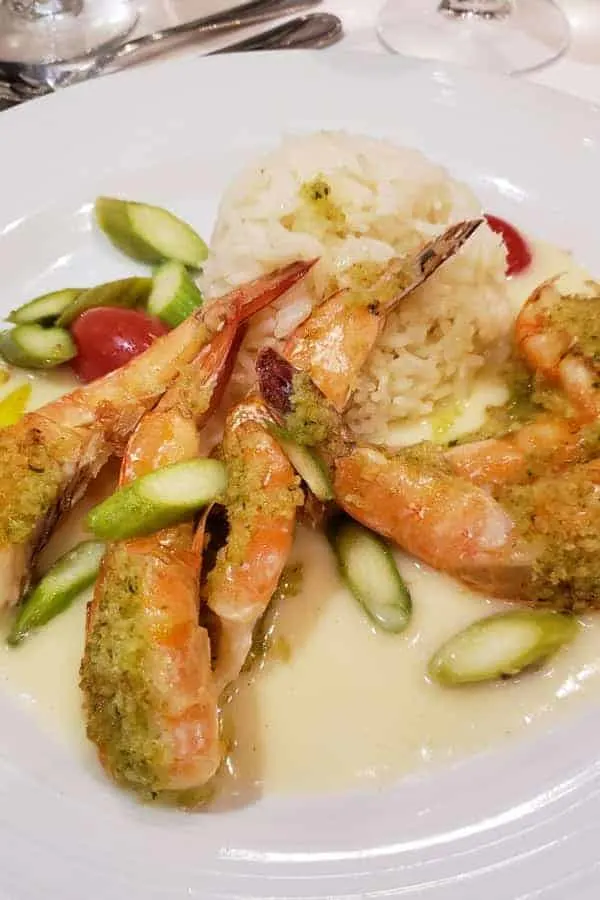 Cruise Food
One of the best parts of a cruise is the food. Your cruise price usually includes all of your meals (breakfast, lunch and dinner) as well as plenty of snacks. Things you will pay extra for on most cruise lines are sodas, alcoholic beverages, specialty items, and in some cases, room service).
While breakfast and lunch are typically all-you-can-eat buffet, nightly dinners are usually set for a specific time at a table service restaurant. Some cruise lines will pair you with other similar-aged people, while others will seat you only with your party.
You can, of course, request a table to yourself if you prefer and the cruise staff will do their best to accommodate.
Travelling with food sensitivities or allergies? The cruise industry has gotten very good about dietary limitations.
You will want to make sure your head server knows your restrictions for dinner and most menus now show both gluten-free and lactose-free choices (along with vegetarian).
Buffets also do have options for those with food allergies and it is best to ask if you have specific food issues.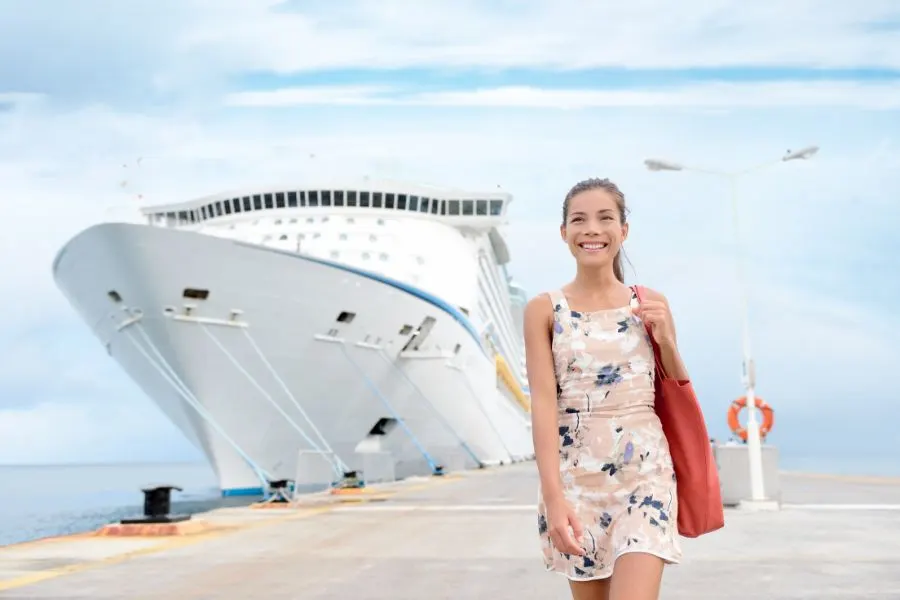 Cruise Attire
When it comes to cruising, you will find yourself wearing casual clothes for the majority of your time on board the ship.
Most ships, however, do have a formal night when it is appropriate to get a little more dressed up for dinner. You will want to check with your specific cruise line to see what is typical for their itinerary.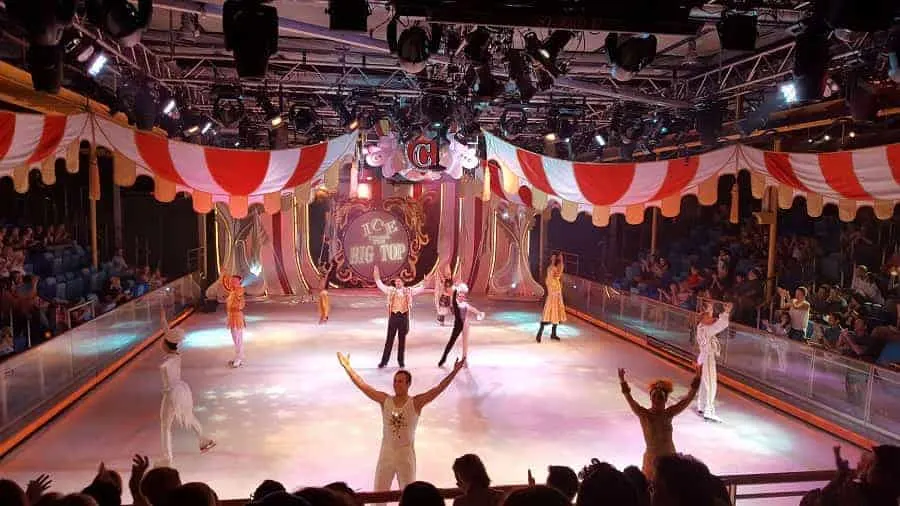 Cruise Entertainment
Cruises usually have many different types of entertainment on board. Typically, there are stage shows, comedians, magicians or musical performances that occur in the evenings. Some cruises have casinos, fitness facilities, and even spas.
You might also find group trivia, scavenger hunts, karaoke, and dance parties going on throughout the cruise. There doesn't seem to be a lack of events to take part in when you take a cruise!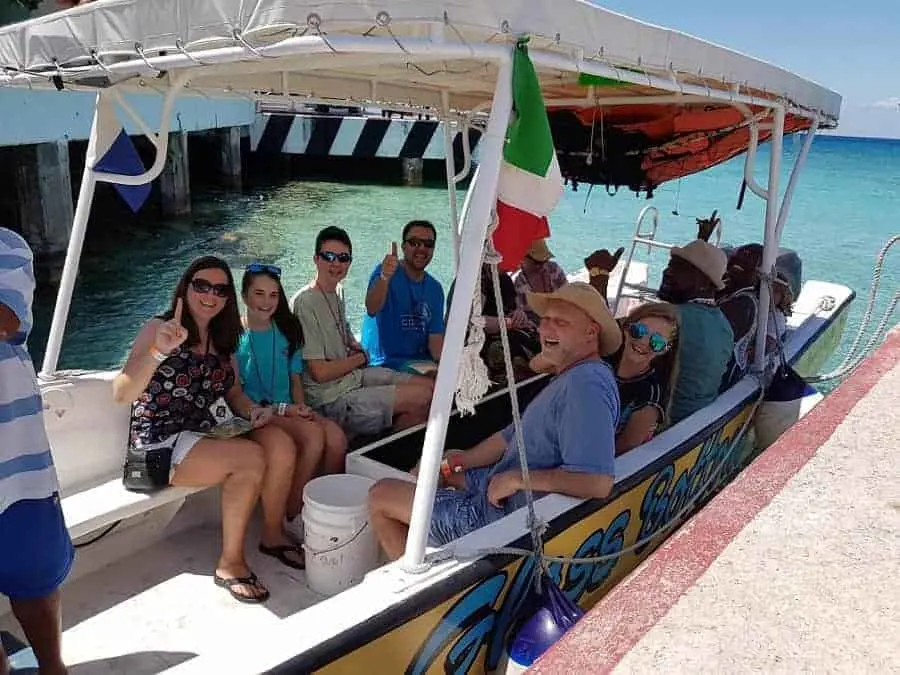 Cruise Excursions
When it comes to visiting different destinations, all cruises offer cruise excursions. These cruise excursions vary in price and in experience.
There is usually something for everyone. You can book private tours or group tours, family-friendly excursions or experiences that are just for adults.
While it is easier to book through your cruise line, you can book excursions on your own. Often, it is much less money, but you will want to make sure you do your homework before booking any excursion: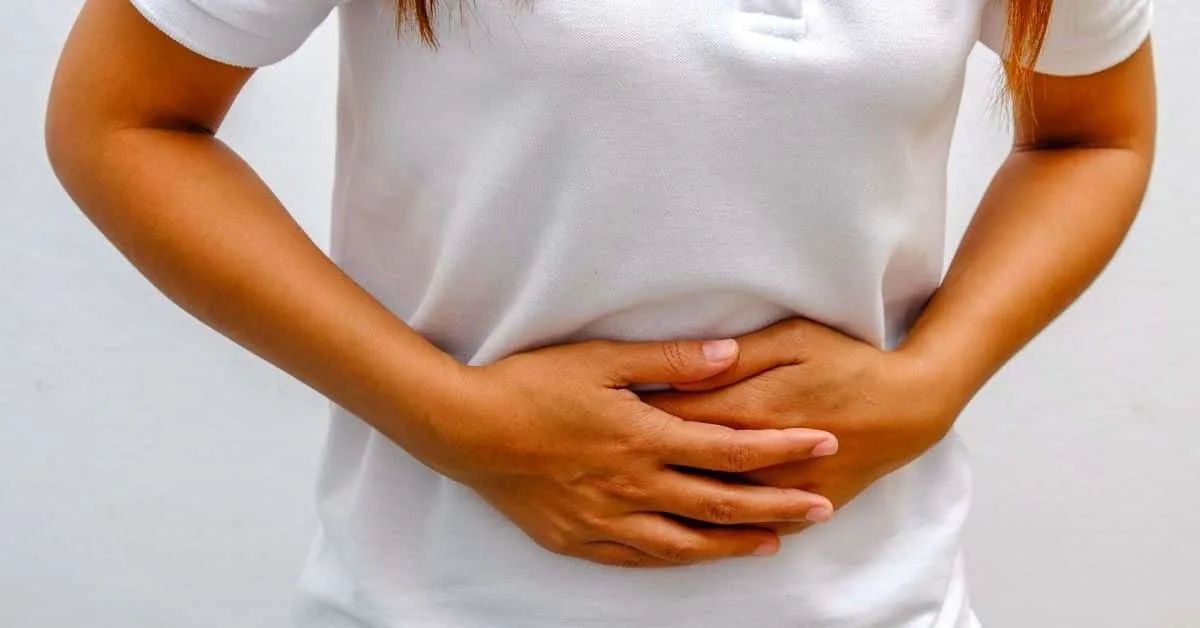 Motion Sickness
While not all people get motion sickness, it is best to be prepared. This is especially true for those people taking their first cruise.
There are many different types of motion sickness medication available online and in drug stores, but it will cost you three times more if you wait & buy it on the ship.
Cruising for the first time can certainly be overwhelming! Do you have any questions about taking a cruise?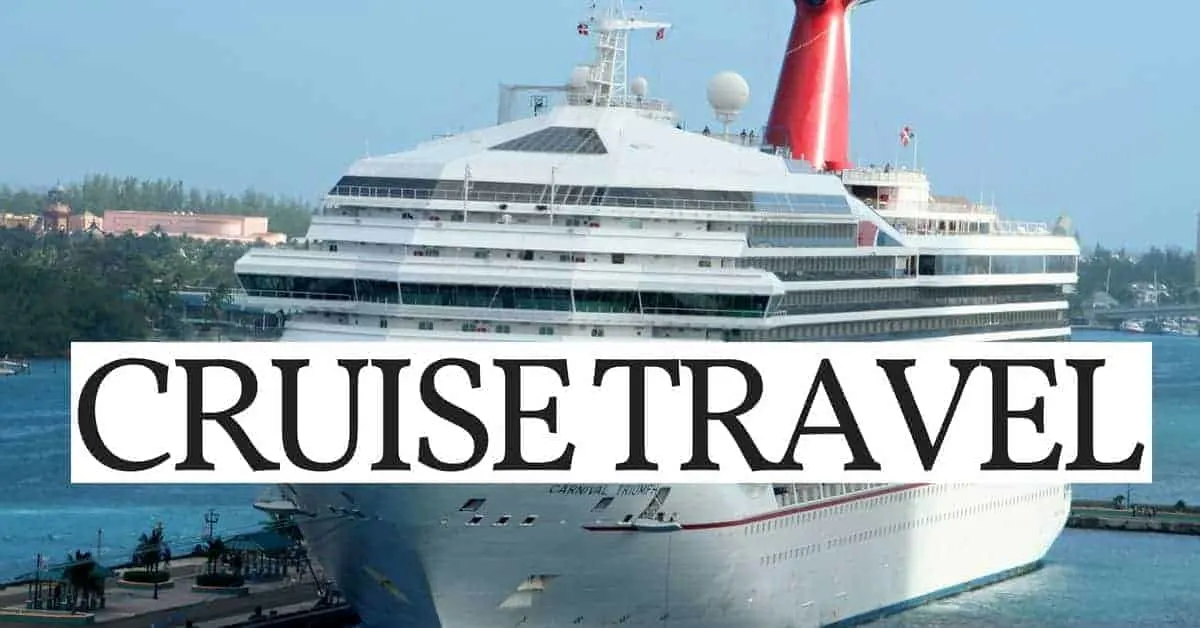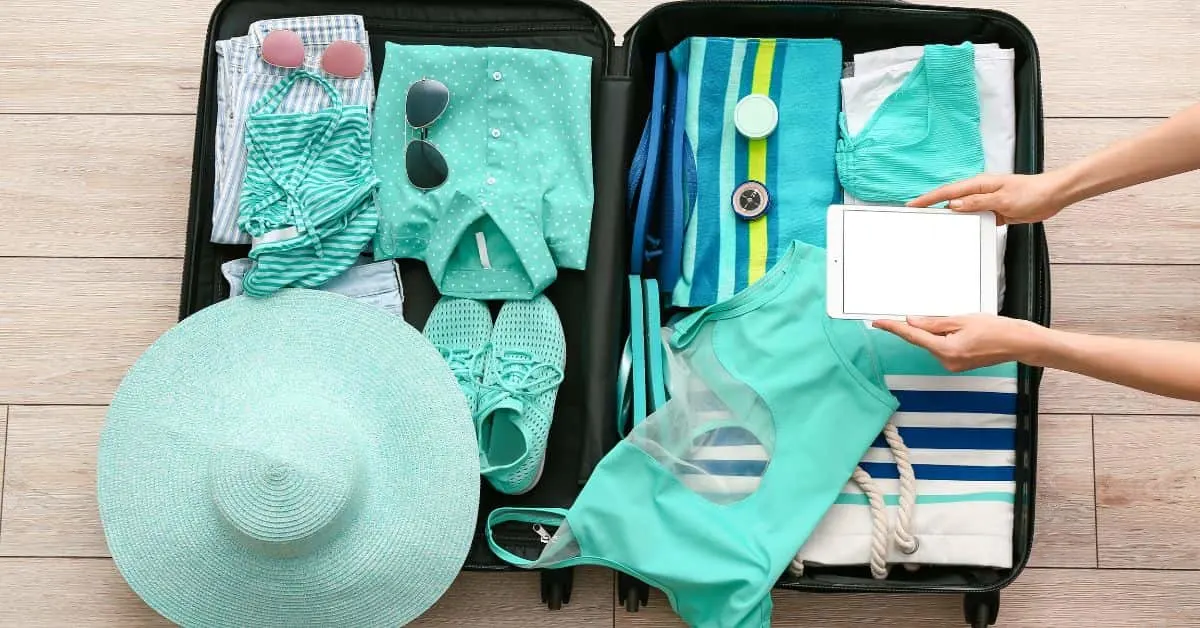 If you are taking a Mediterranean Cruise, you are probably trying to figure out what to bring with y…