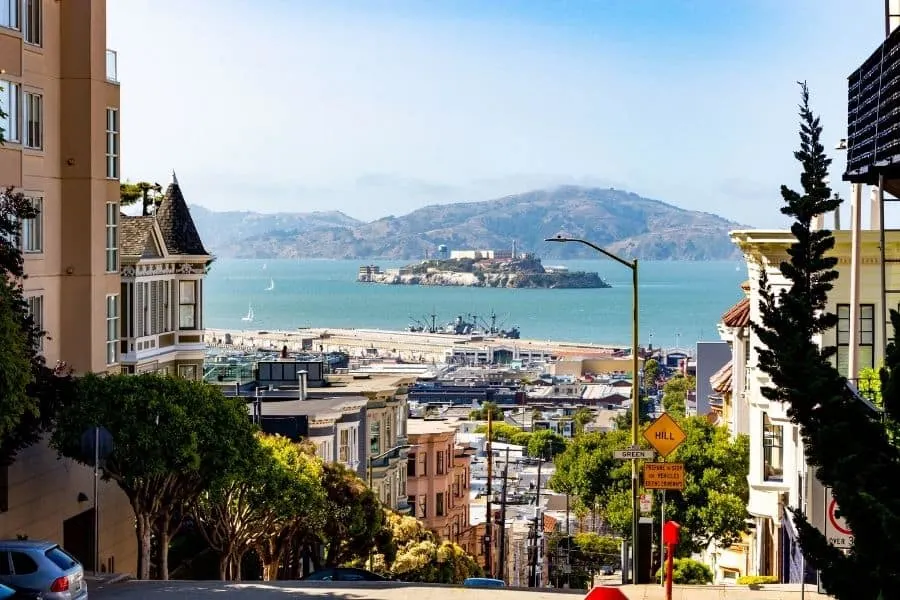 San Francisco is one of the most popular cities to visit in California. Known for the Golden Gate Bridge, cable cars, and sourdough bread, this city is that and so much more. While one day in San Francisco isn't near enough to see all that makes this city so special, it will give you the opportunity to see some of the most famous parts of town if you plan your day carefully.
Wondering how to best see San Francisco in a day? Take a look at our San Francisco one-day itinerary.
How to Spend One Day in San Francisco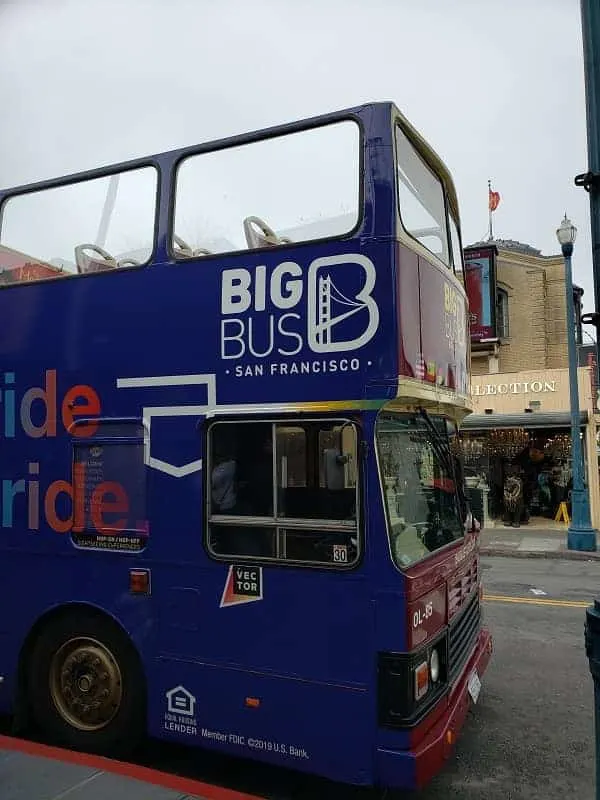 Big Bus Tour of San Francisco
One of the key components of our San Francisco one-day itinerary is the San Francisco Big Bus Tour. It is the best way to get to all the popular tourist sites without having to worry about transportation.
Try to get a bus with a live tour guide so that you can get a real person's perspective on the city.
San Francisco Big Bus tour is part of the Go San Francisco Card deal.
You will find that many of the places on our one-day San Francisco itinerary are also stops along the Red line of the San Francisco Big Bus tour.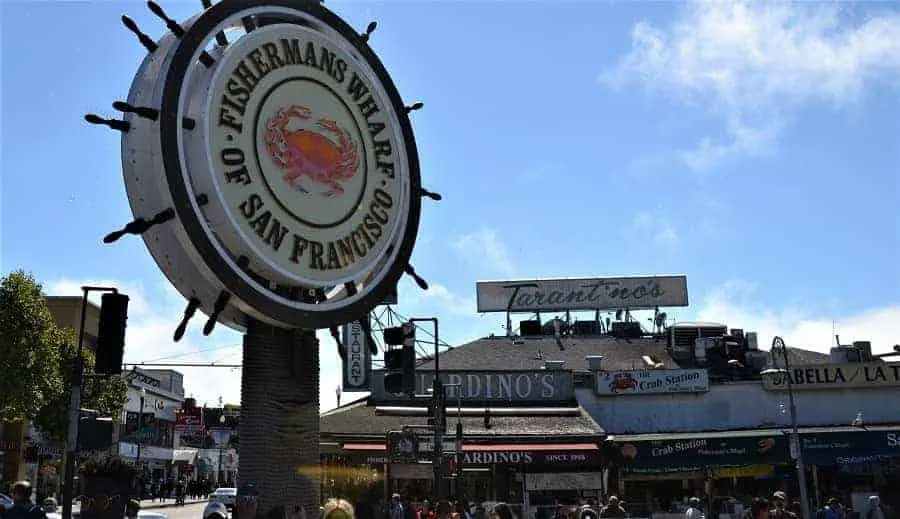 Pier 39 at Fisherman's Wharf
While a tourist trap, full of souvenir shops and overpriced restaurants, there are a few reasons why you should make the trip to Fisherman's Wharf.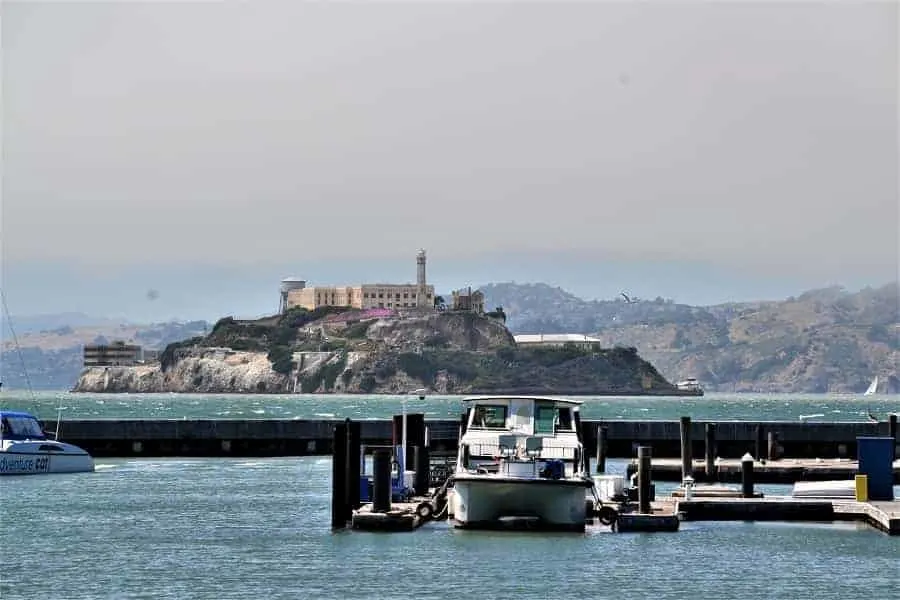 The main draw here is the view. You will be able to see both Alcatraz and the Golden Gate bridge.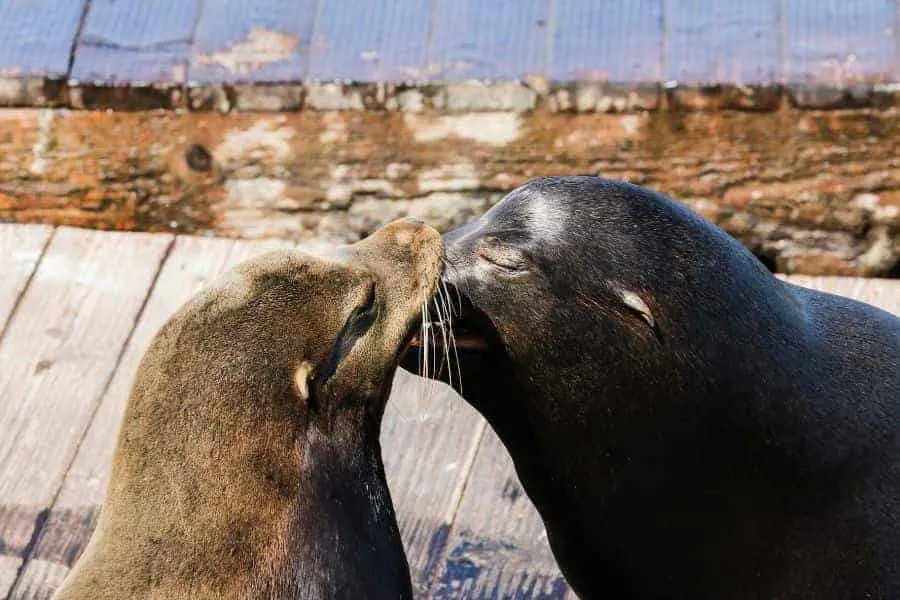 You'll also get to see some really cute Sea Lions.
There are a few attractions at Pier 39 that you can take the time to see. One of our favorite attractions for families in San Francisco is the Aquarium of the Bay.
Aquarium of the Bay
This museum is small but packed with great exhibits. It will only take you about 45 minutes or so to go through, so you can easily fit it into your schedule.
Aquarium of the Bay Admission is on the Go San Francisco Card.
Hours of Operation:
Open every day from 10am – 6pm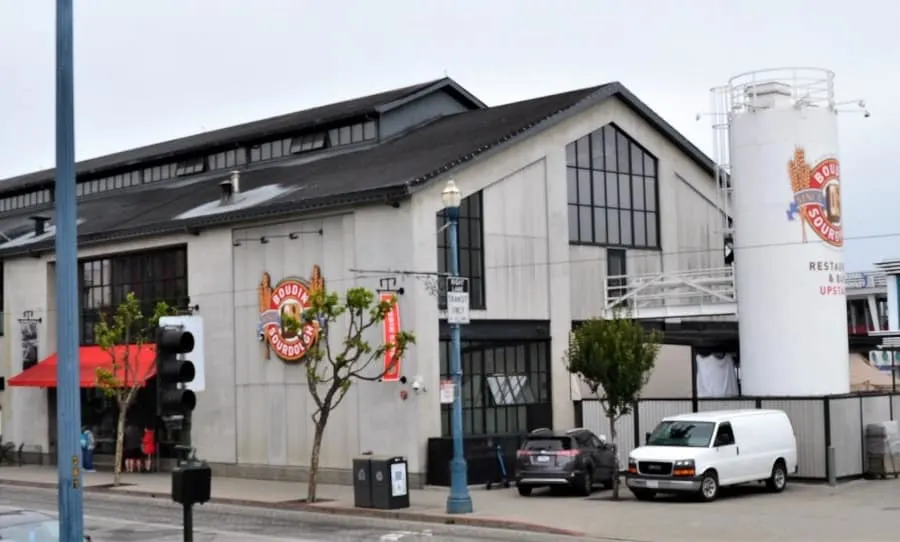 While at Pier 39, you really should have a Sour Dough bread bowl at Boudin Bakery & Cafe.
San Francisco is known for its amazing Sour Dough bread and Boudin Bakery is iconic.
At this location, you can watch the bakers making bread by hand through a huge observation window while you wait for your food.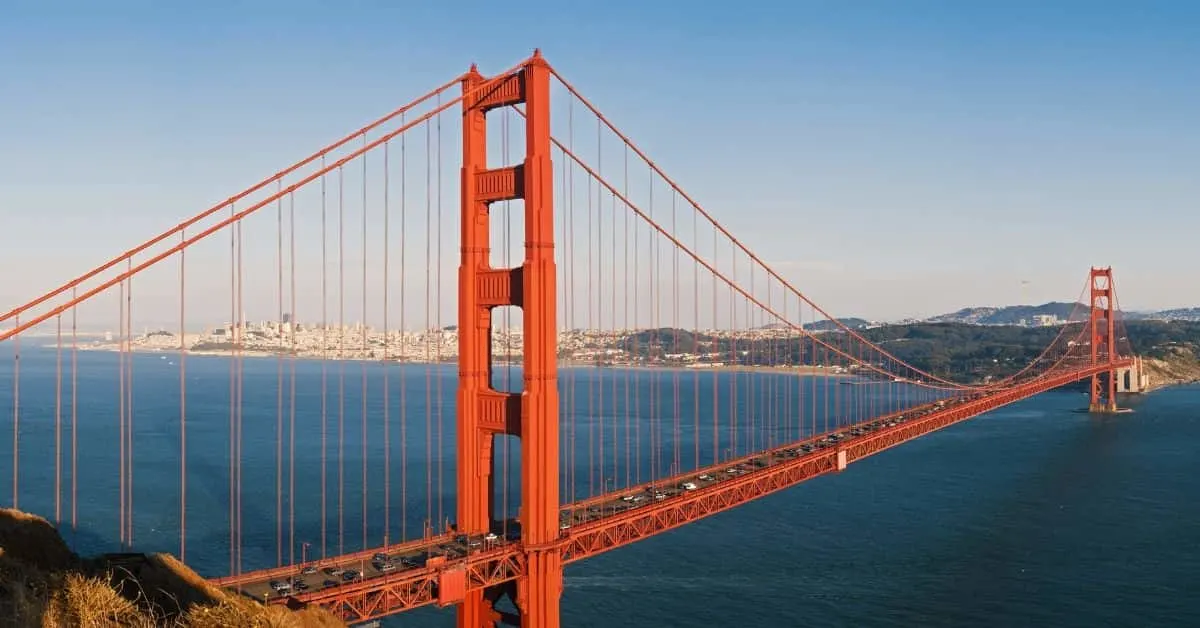 Golden Gate Bridge
The Golden Gate Bridge is pretty iconic and luckily during your one day in San Francisco, you will have plenty of opportunities to see it.
The problem is that it isn't always visible.
San Francisco can be pretty foggy and you may find that every time you try to see it that it is encased in it. We traveled to San Francisco in June and we were told several times that there is "June Gloom" when it comes to trying to see the bridge.
If you take the Big Bus Tour, you will get to go on the bridge and there is also a stop where you can get off and see it up close.
I can't promise that you will get a good pic. It will just depend on the weather!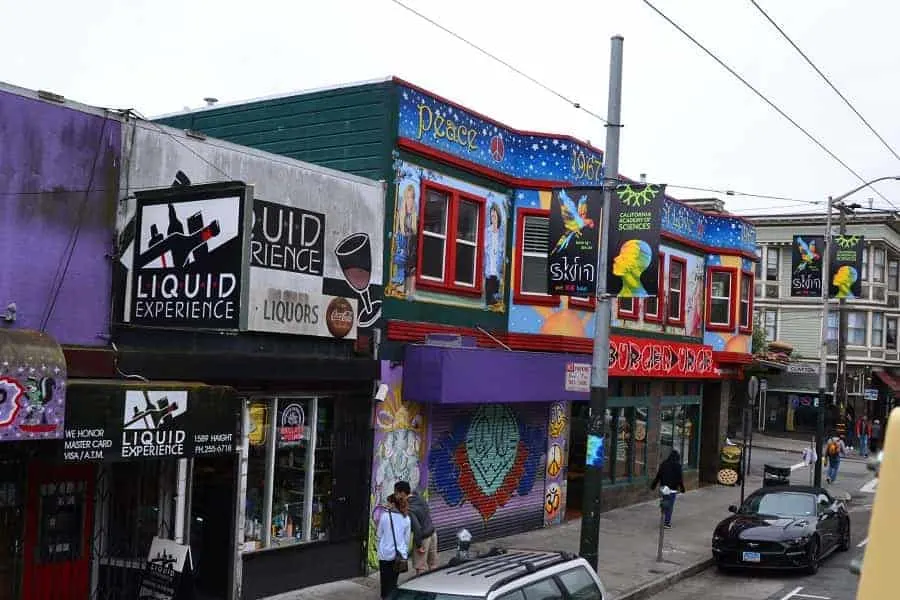 Haight-Ashbury
A trip to San Francisco should involve visiting Haight-Ashbury, the center of the 1960s hippie movement "Summer of Love."
You'll find an eclectic array of shops, street art, and all-around hippy-vibe!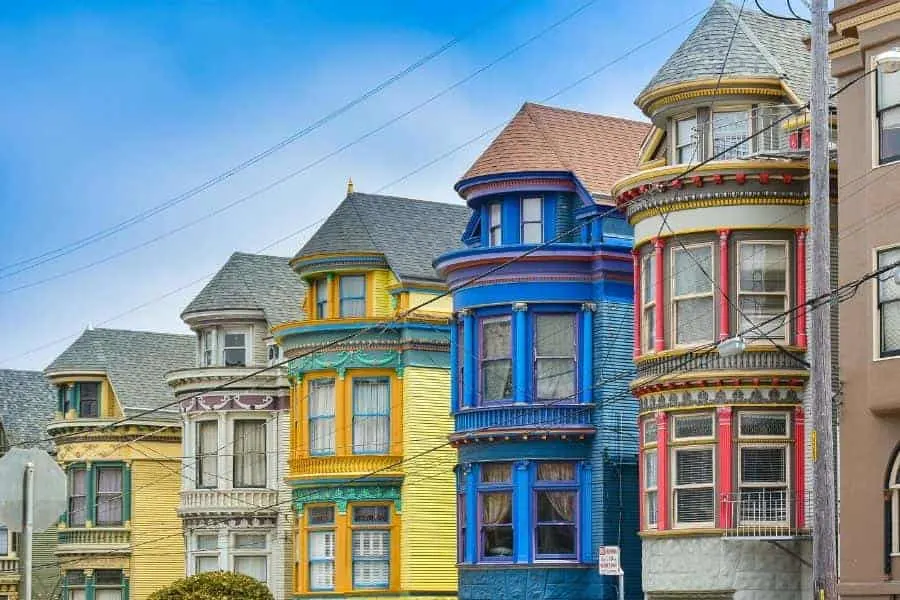 If you are a fan of Victorian architecture, you will also find plenty of brightly painted Victorian homes along the side streets.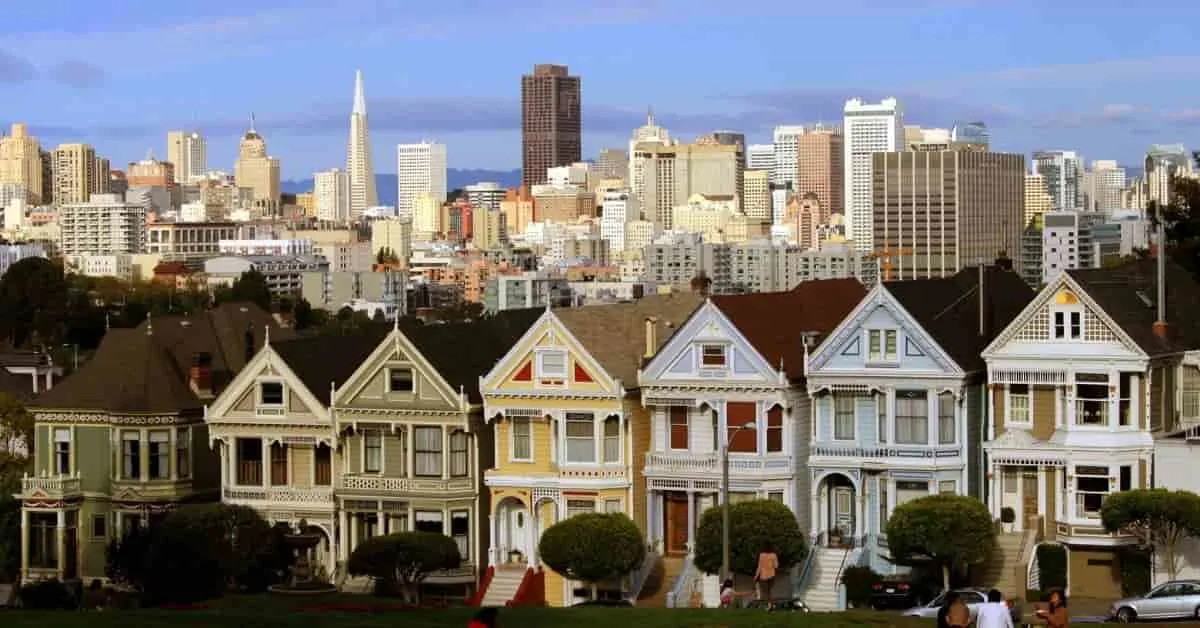 Painted Ladies
When it comes to Victorian homes, The Painted Ladies are the most well-known in San Francisco. These are a set of pastel Victorian houses that have appeared in more than 70 movies, TV shows, and ads.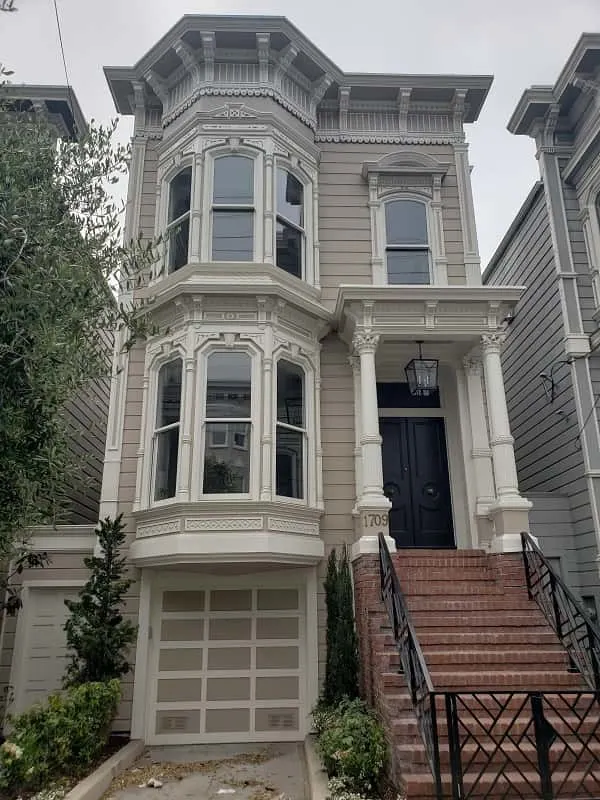 Full(er) House
If there is one Victorian row house in San Francisco that is visited more than any other, it would be the home featured in Full(er) House.
While only the outside of the house was used in filming the TV show, it is one of the most visited. Feel free to snap a picture. I am sure you will find a ton of other people doing the same thing.
It is about a 20-minute walk from the Painted Ladies' row of Victorian homes. You can also Uber there if you prefer.
Full House Address is 1709 Broderick Street, San Francisco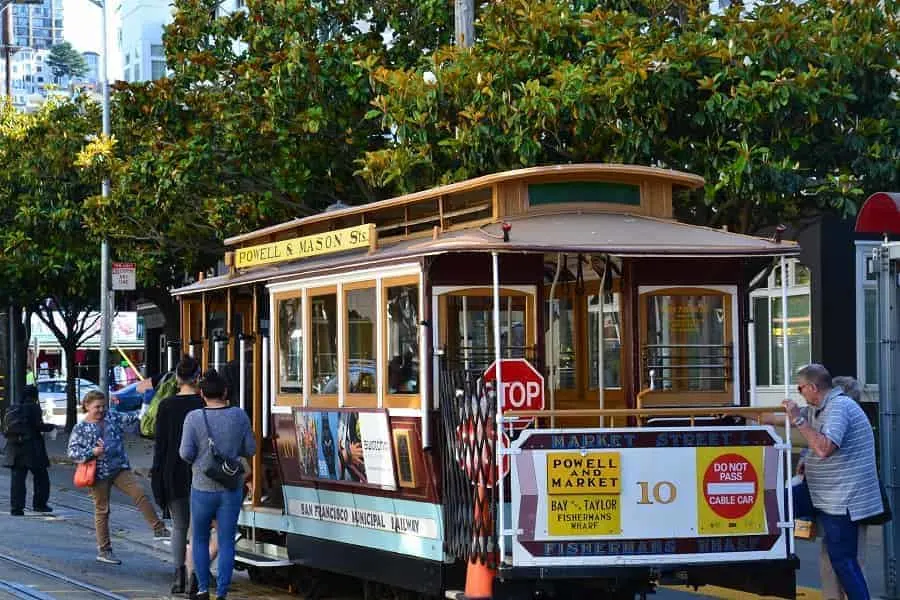 Taking a Cable Car in San Francisco
While you might have dreamed of hanging off a Cable Car in San Francisco, there are some things you should know.
Where to Board Cable Cars
There are three cable car lines: two at Powell and Market.
You can board at the cable car turntables.
How much does it Cost to ride in a Cable Car in San Francisco
Expect to pay $7 each time you ride (no matter what your age).
You must purchase your fare in advance of boarding at Bay and Taylor.
Fares may be paid onboard to the Cable Car conductor at all other stops.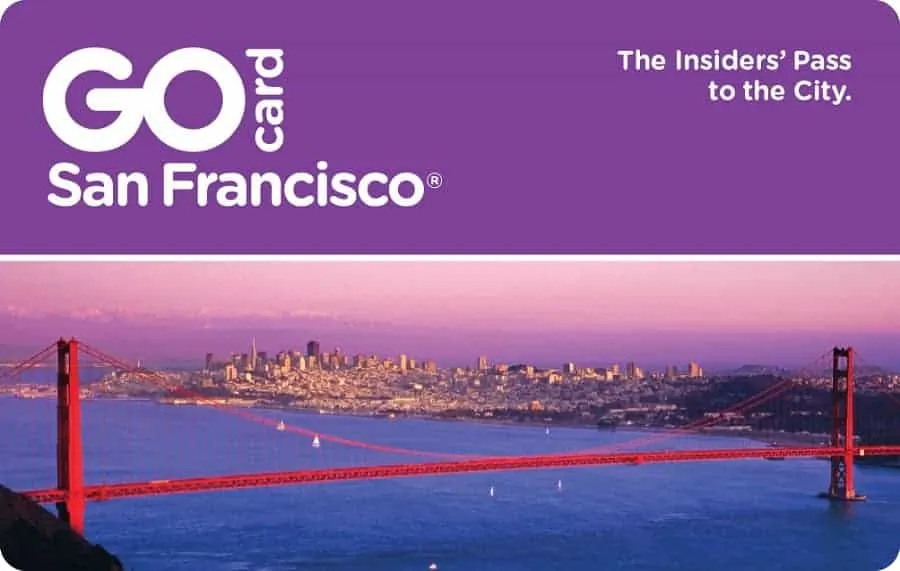 Go San Francisco Card
In order to make the most of your day in San Francisco, you are going to want to do a few things in advance. This includes getting a GO San Francisco Card.
There are two options you can choose, one is based on the amount of time you will be in town and the other is based on the number of attractions you want to do.
Choose the one that best fits your needs.
---
We know it's hard to see all that makes San Francisco so amazing when you only have a day. Hopefully, this list gives you an idea of how best to spend the short time you have and that you will walk away wanting to come back to spend more time.
If you do have more time in San Francisco, take a look at our 4 Day San Francisco Itinerary.