If all you have is 2 days in Los Angeles, you are going to be hard-pressed to see everything this popular travel destination has to offer. But don't despair! You can still see plenty if you plan your time here carefully.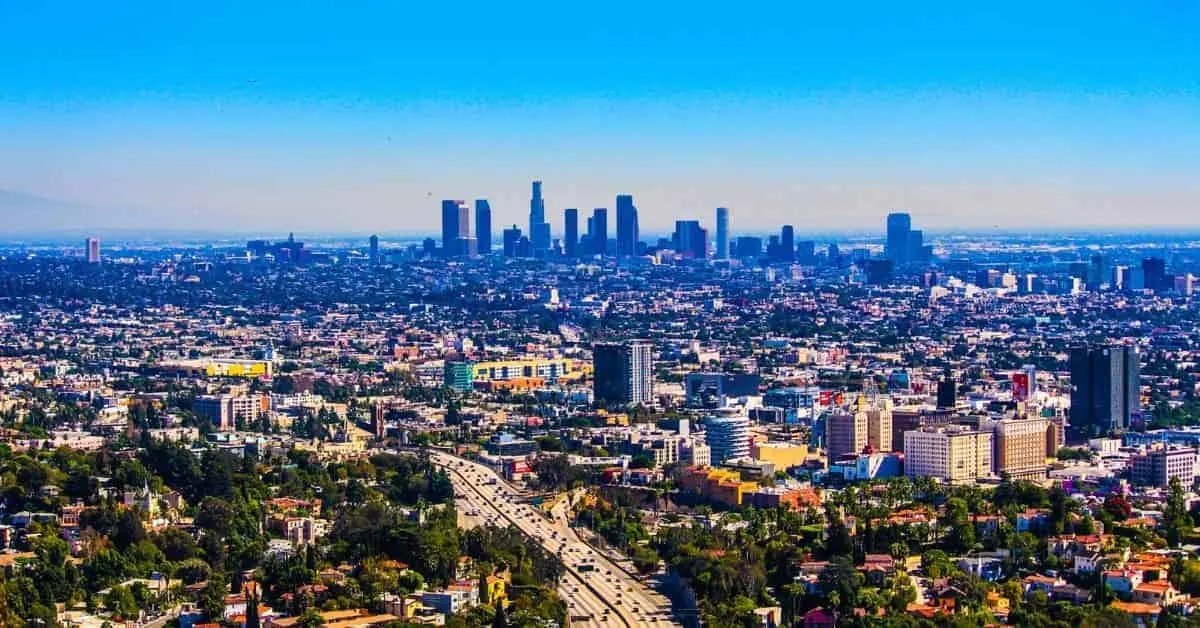 How to Spend 2 Days in Los Angeles
The key to fitting everything into two days is to get your tickets in advance. This means buying your attraction tickets online. You can either do so on each individual attraction site or go through a tour company.
We have a wonderful 2 day LA itinerary that will take all the guesswork out of how to plan such a quick trip to Los Angeles.
Day 1 in LA: Big Bus Tour of Los Angeles & Getty Museum
Big Bus Tour Los Angeles
One of my favorite ways of seeing a new city is with a Big Bus Tour and this is true for Los Angeles as well. Since you only have 2 days in LA, you are going to want to see as much as you can.
A bus tour takes all the guesswork out of how to get from one part of town to the other and if you have ever seen the traffic in LA you know how important that is.
Your first day in LA should be spent taking in the sites on the Big Bus Tour.
You will be able to hop off and back on as much as you want and these are just some of what you will be able to see: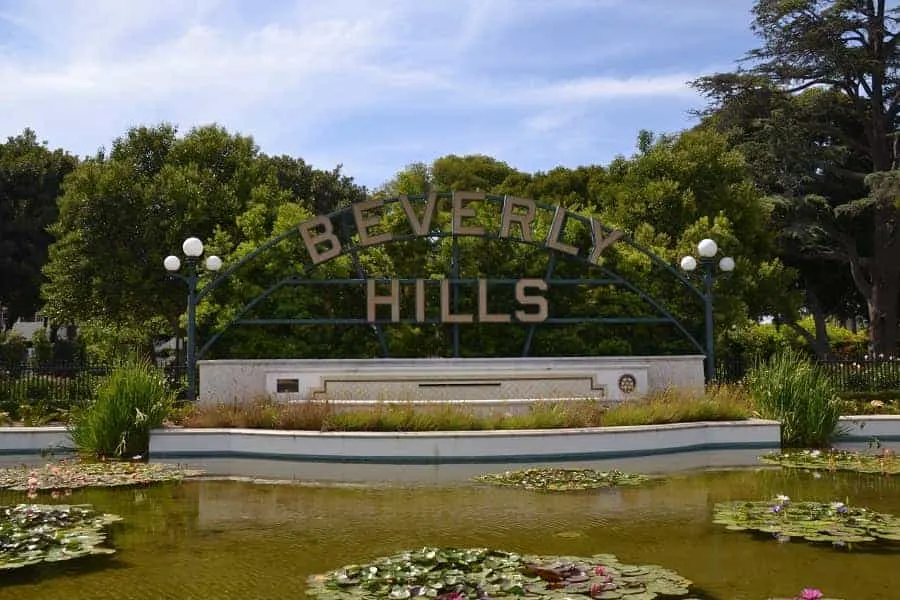 Beverly Gardens Park
Beverly Gardens is a park that runs from Wilshire Boulevard to North Doheny Drive along Santa Monica Boulevard.
You will find several art sculptures, gardens, and the most photographed spot in this part of town, the iconic Beverly Hills sign and lily pond.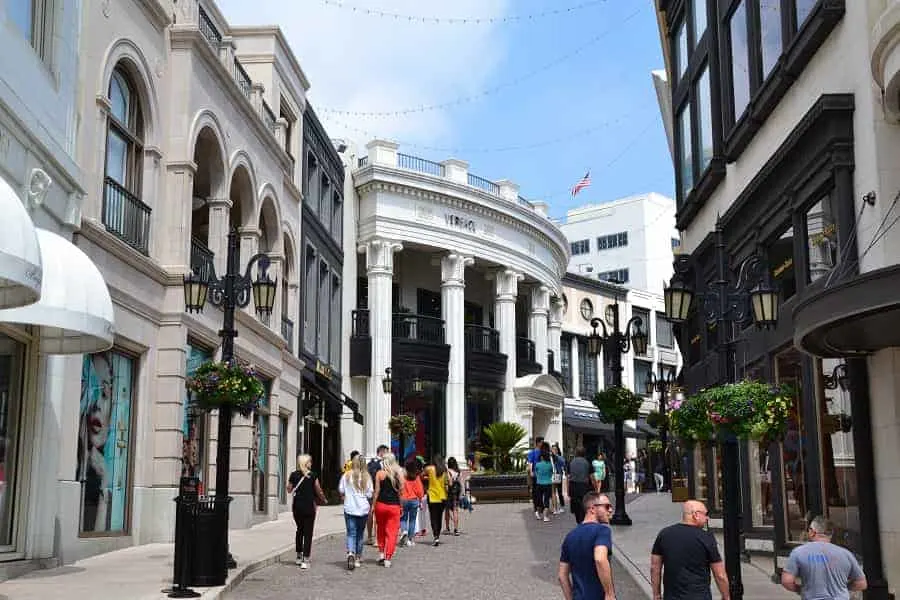 Rodeo Drive
From Beverly Gardens, it is an 8-minute walk to Rodeo Drive. While I do suggest you make the walk to say you've been, I wouldn't worry about spending too much time there.
Most of the shops will not let you in the front door because they are by appointment only. While it is great to do some window shopping, it really isn't worth the time to walk the entire circuit of stores.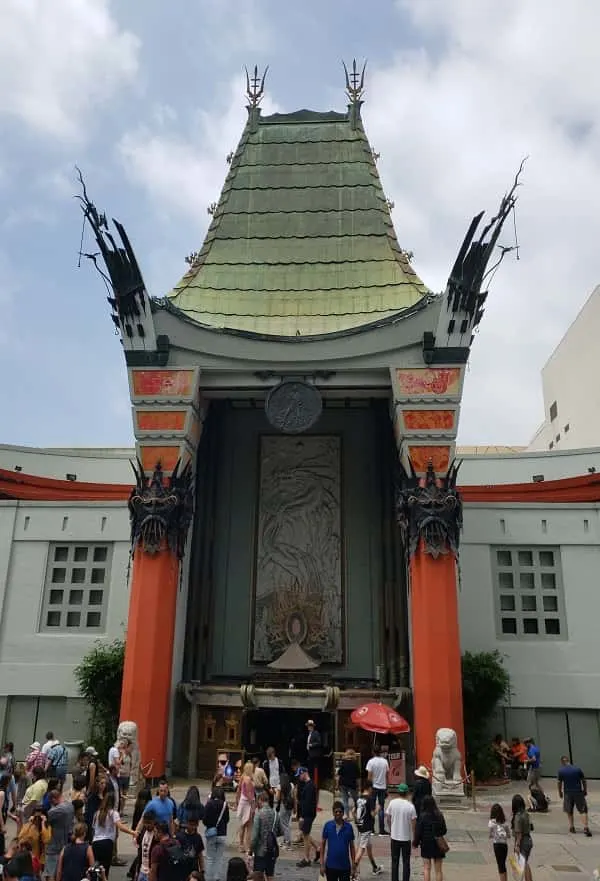 TCL Chinese Theatre & Hollywood Walk of Fame
One popular stop to make while in Los Angeles is TCL Chinese Theatre (previously known as Grauman's Chinese Theatre) & the Hollywood Walk of Fame.
Since 1927, this theater has featured thousands of red carpet movie premieres and everyone who is anyone has been here to promote their films.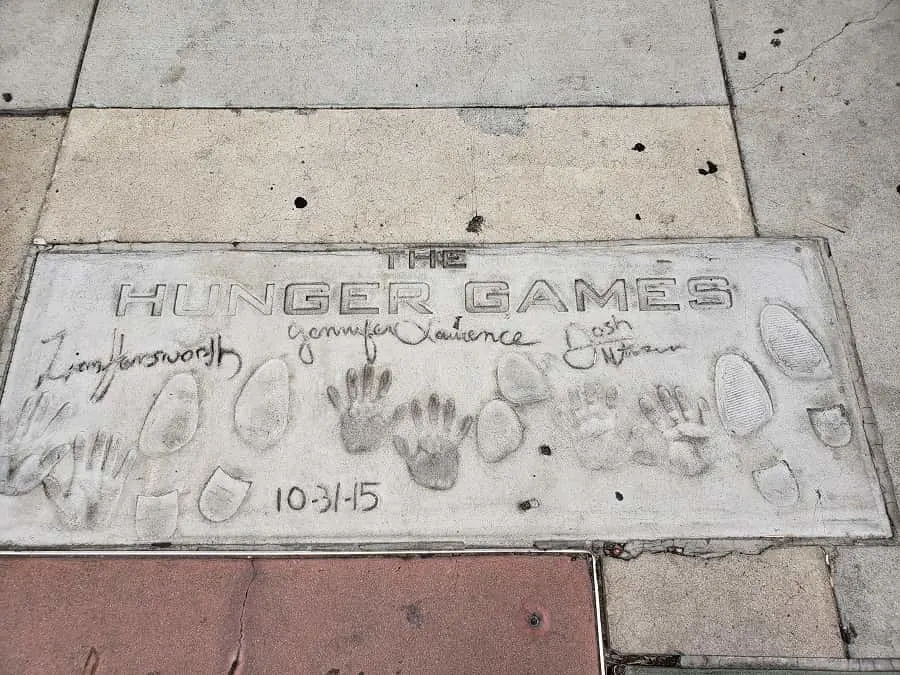 It is also where you will find "Forecourt of the Stars" where film stars have cemented their place in the theater (literally & figuratively).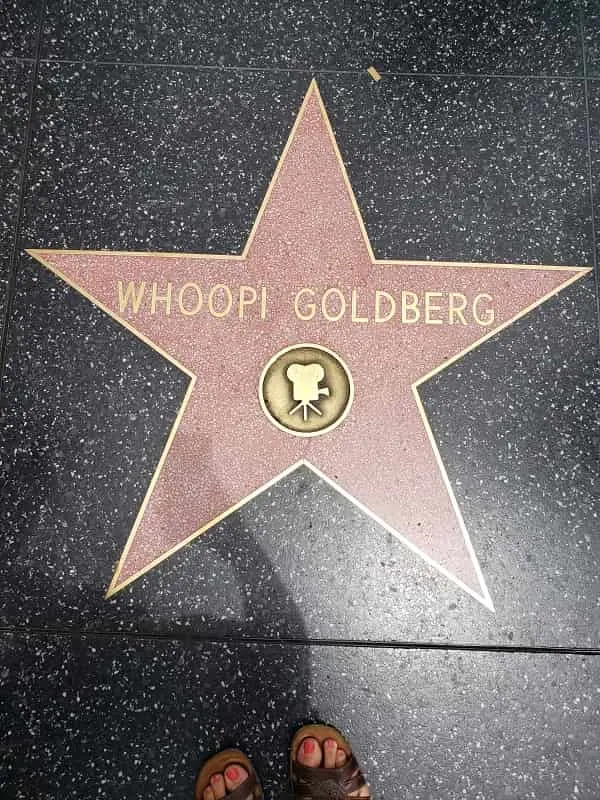 You will have no problem finding the Stars along the Hollywood Walk of Fame.
The Hollywood Walk of Fame runs along Hollywood Boulevard from Gower Street to La Brea Avenue, plus a short segment of Marshfield Way.
If you are looking for a particular star, you can find a list of all of them online.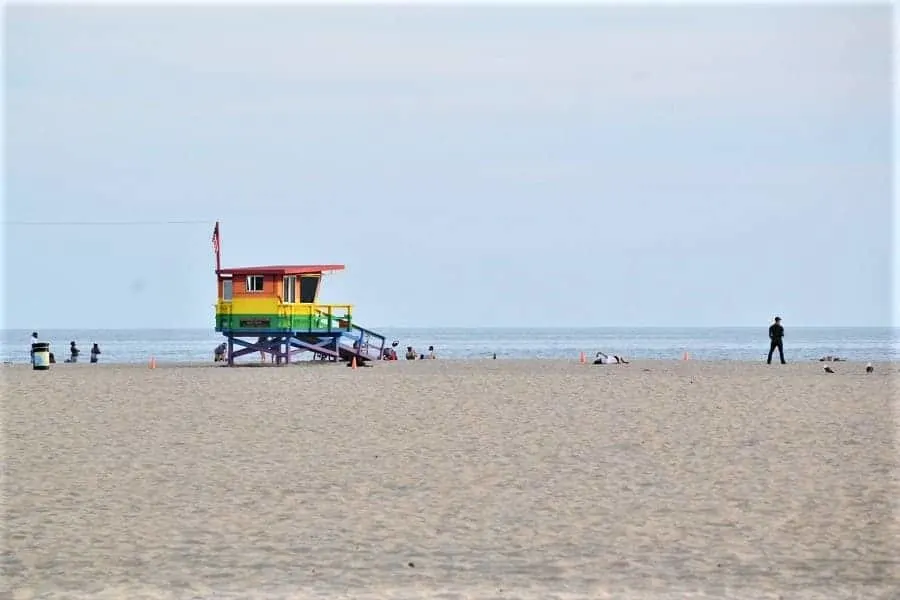 Venice Beach
One of the most popular beach destinations for LA tourists is Venice Beach
With its oceanfront walk, you will find street performers, restaurants, and an eclectic array of specialty shops.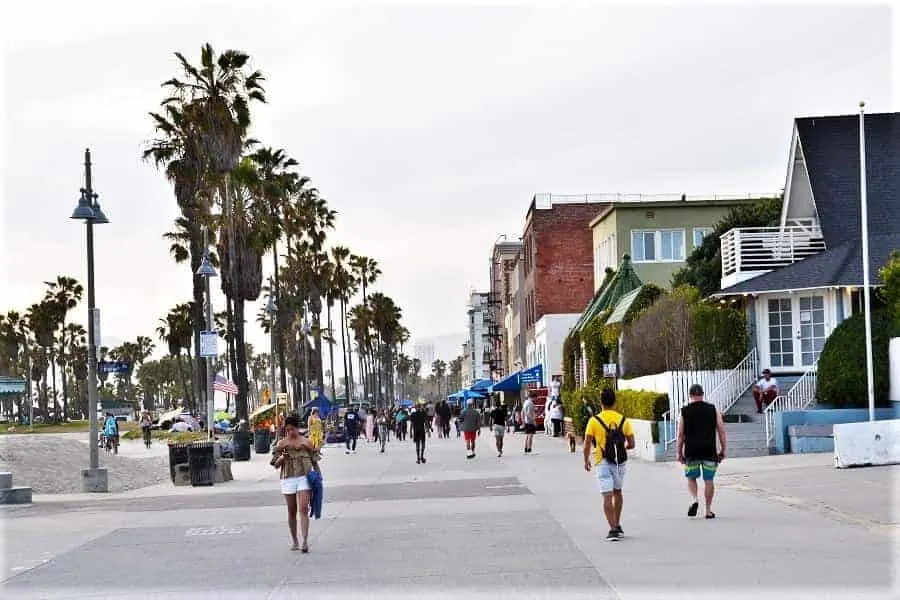 There's something for everyone on the concrete boardwalk.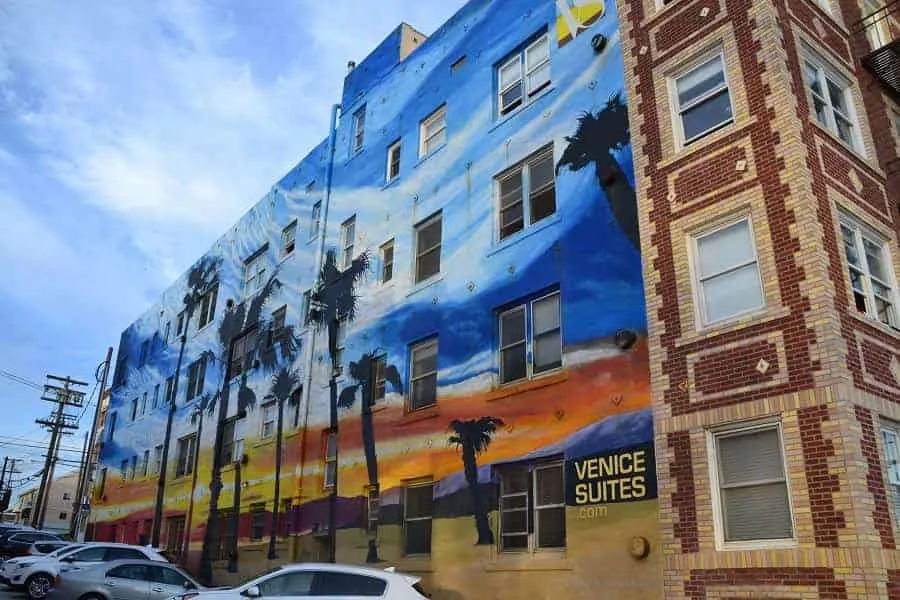 You will find specialty shops, restaurants, uniquely designed residences, and a myriad of street performers, artists, fortune tellers, and much more.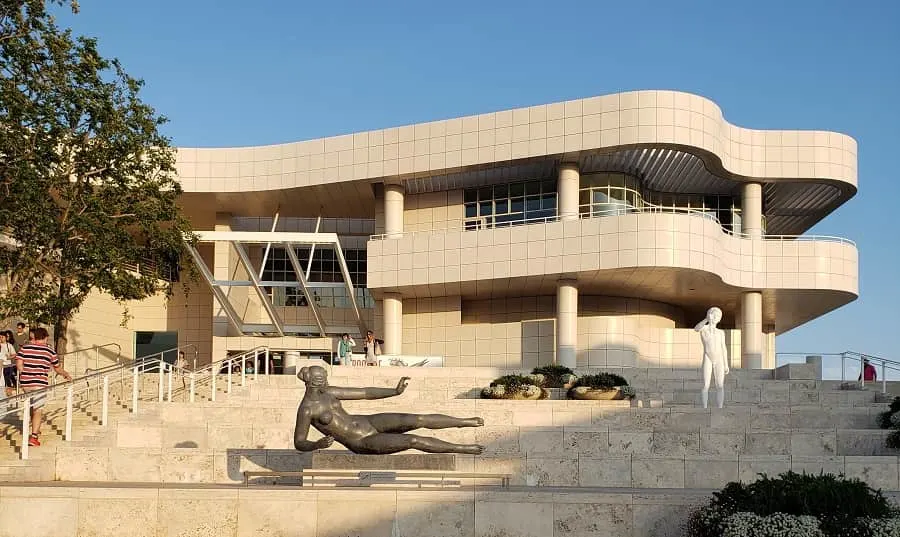 Getty Museum (FREE But You Need to Make Reservation)
This museum has a wonderful permanent exhibit that features pre-20th-century European paintings, drawings, sculptures, and other works of art.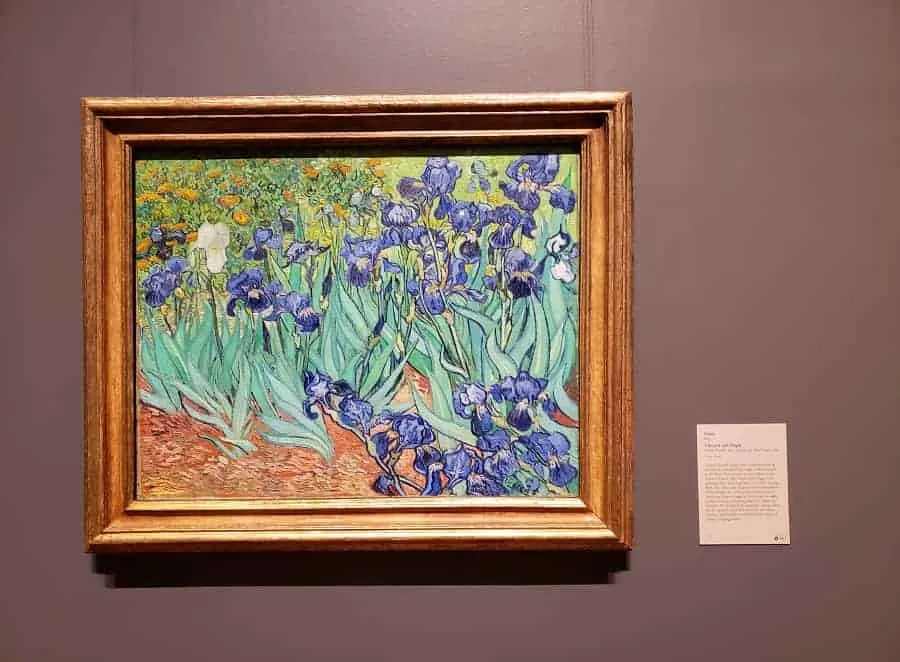 You will find pieces from such famous artists at Van Gogh, Rubens, Monet, and Degas.
While going to a museum might not seem like a fun thing to do while you are in LA, I do suggest that you visit the museum at some point during your stay, preferably in the evening.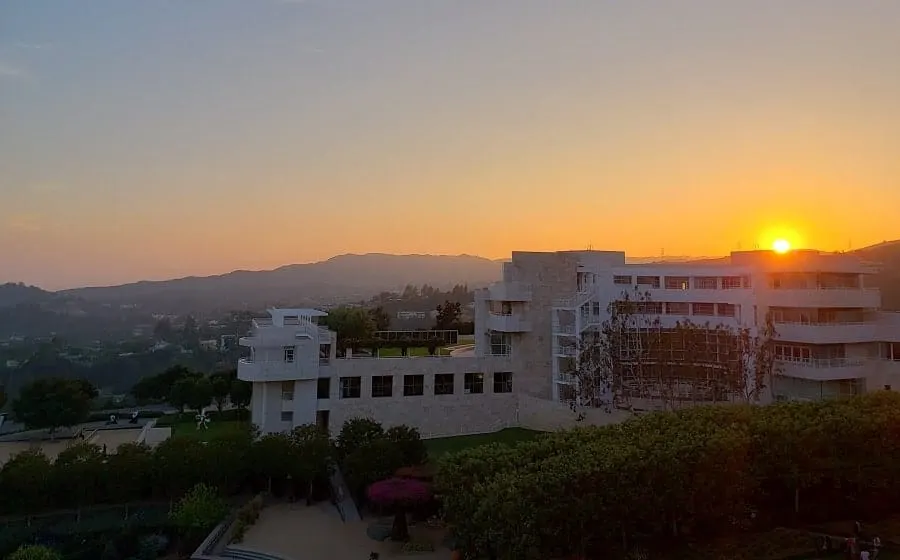 The views of Los Angeles from the Getty Center is phenomenal, especially at sunset!
The museum doesn't close until 9 pm, so spending the evening here is a great way to end the day.
Day 2 in LA: Griffith Observatory, Getty Villa & Santa Monica Pier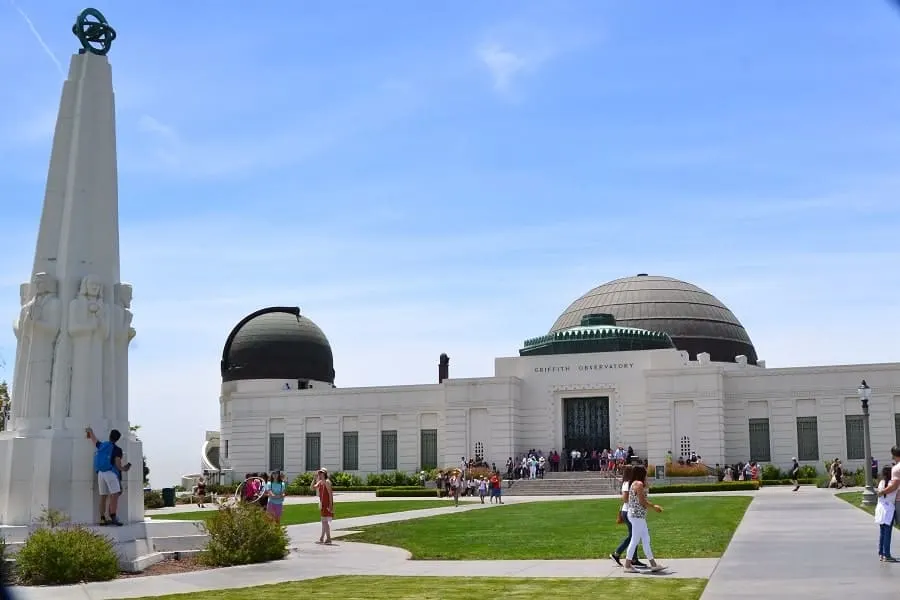 Located in Griffith Park, the Griffith Observatory is one of the most recognized landmarks in Los Angeles. You probably remember it from La La Land.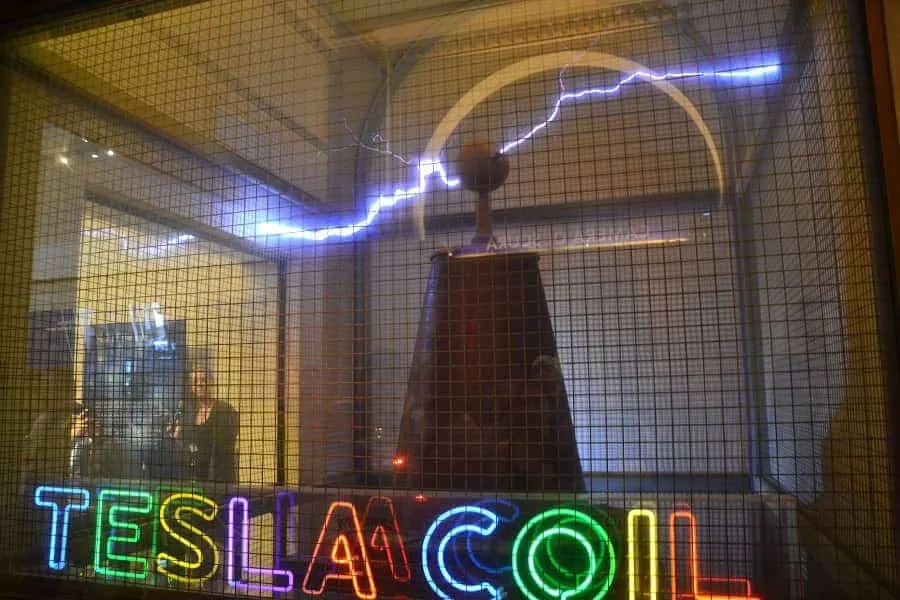 One of the main exhibits is the Tesla Coil.
Make sure you time it right so that you can see the Tesla Coil demonstration.
Besides seeing the Tesla Coil, you will also be able to see:
Several Different Telescopes
Keck Center Rotunda featuring the Hugo Ballin Murals & Foucault Pendulum
Various exhibits on astronomical instruments, space exploration, and the cosmos
Samuel Oschin Planetarium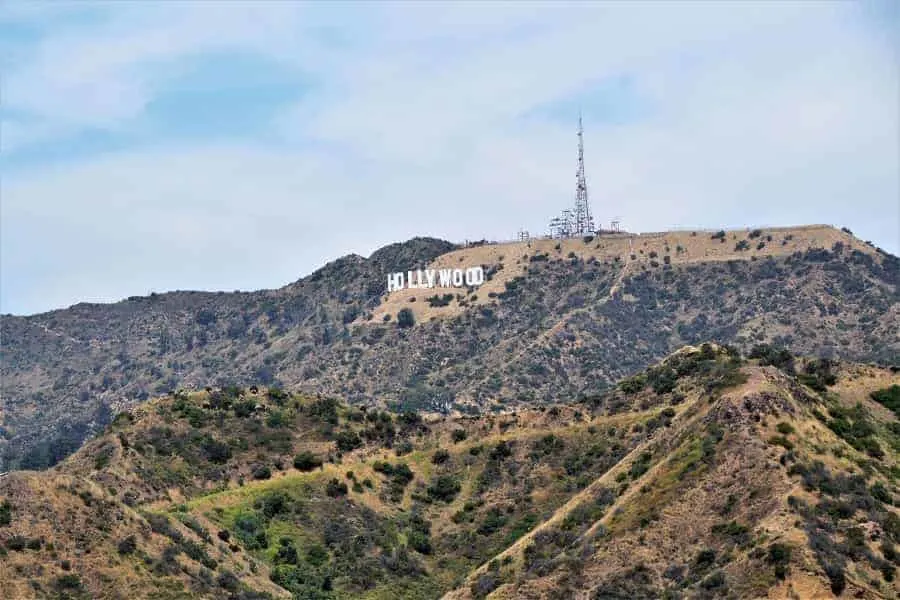 Another draw to Griffith Observatory is the views. If you want a photo in front of the Hollywood Sign (where you can actually see the whole thing), nothing beats Griffith Observatory.
If you want a closer view, you can also hike to it from the trails. The only problem is that the hiking trails take you behind them.
During the evening, you will be able to see beautiful views of the stars from the observation decks outside.
Be sure to download the Star Gazer app like Star Chart or Night Sky.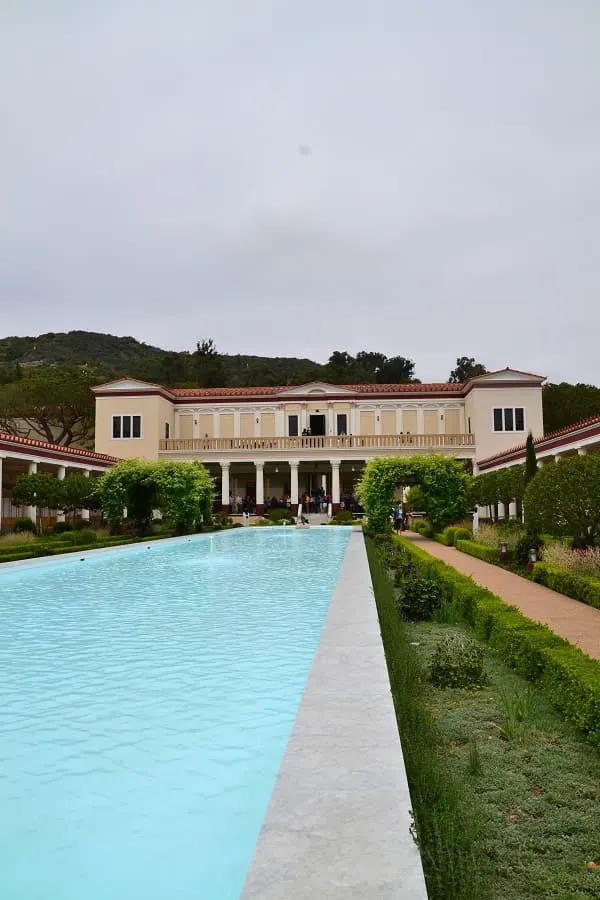 Getty Villa (FREE But You Need to Make Reservation)
While the drive is a little out of the way, you do not want to miss visiting the Getty Villa Museum!
This Roman-style villa was built to look like a villa that was unearthed in Herculaneum, Italy, and served as a way for Getty to showcase his vast collection of antiquities.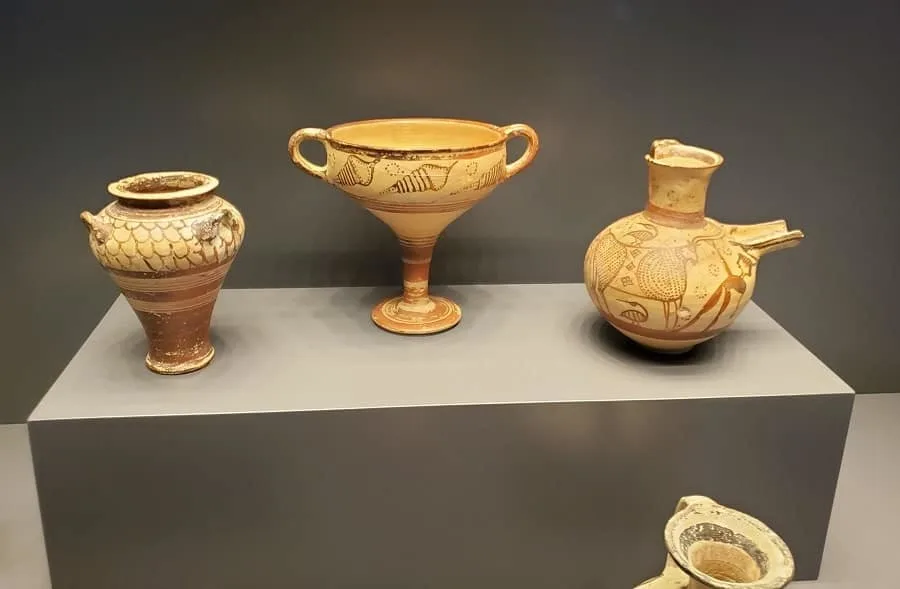 These antiquities are amazing and if you have been to Italy, you will find pieces that equal those found in places like Rome and Naples.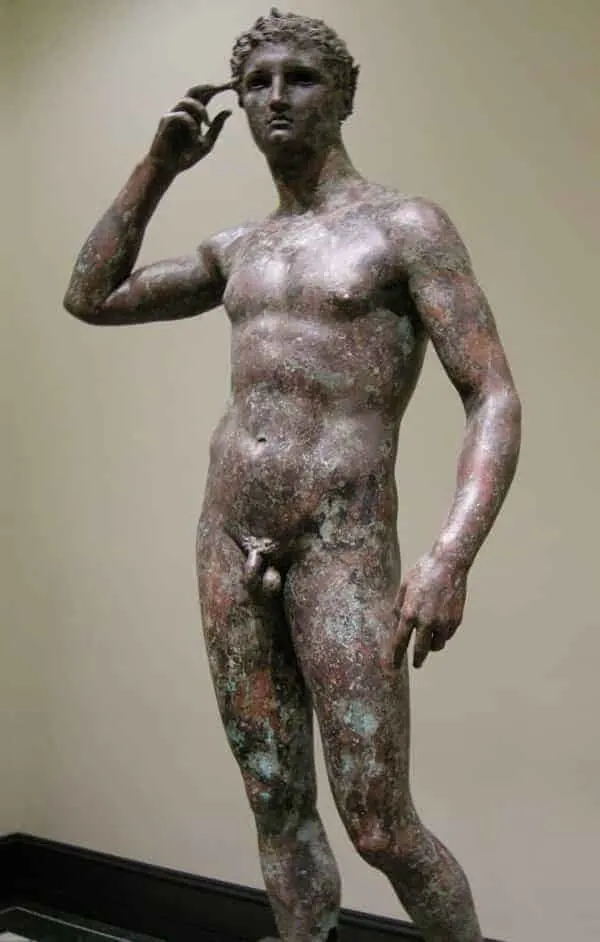 The most treasured piece is the bronze Statue of a Victorious Youth. This statue is one of a kind and only survived because it was submerged under the Adriatic Sea after a boat that was carrying it went under.
Most of the bronze during that time period was melted down due to its value.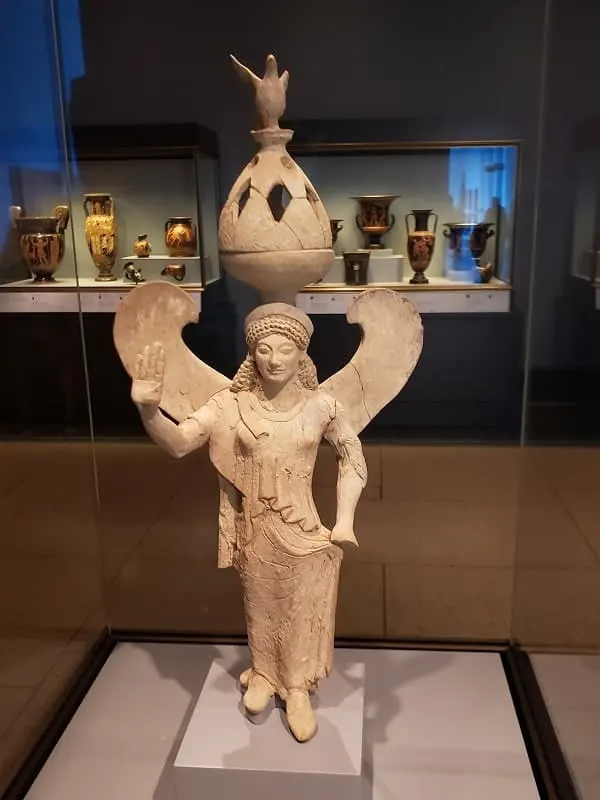 There is so much to see in this museum that you will have no trouble spending a few hours going from room to room viewing all the ancient artifacts.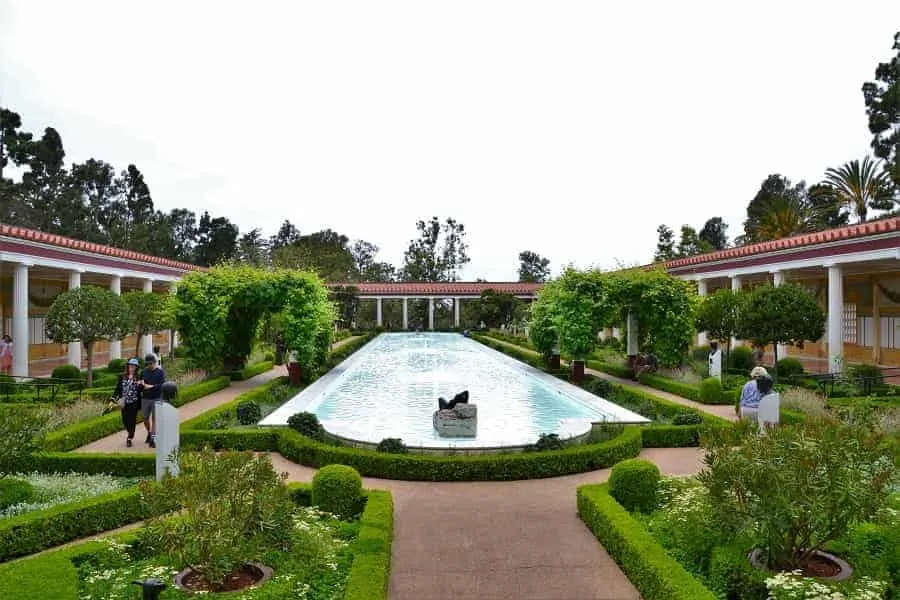 The Getty Villa is nothing less than spectacular and you will love all the beautiful architectural details including the garden.
Admission is FREE, but you need to make a reservation! It is open from 10am-5pm and is closed on Tuesday.
Parking is $15 per car, but free after 5 pm. Considering the museum is free, paying $15 to park is not that much of a cost.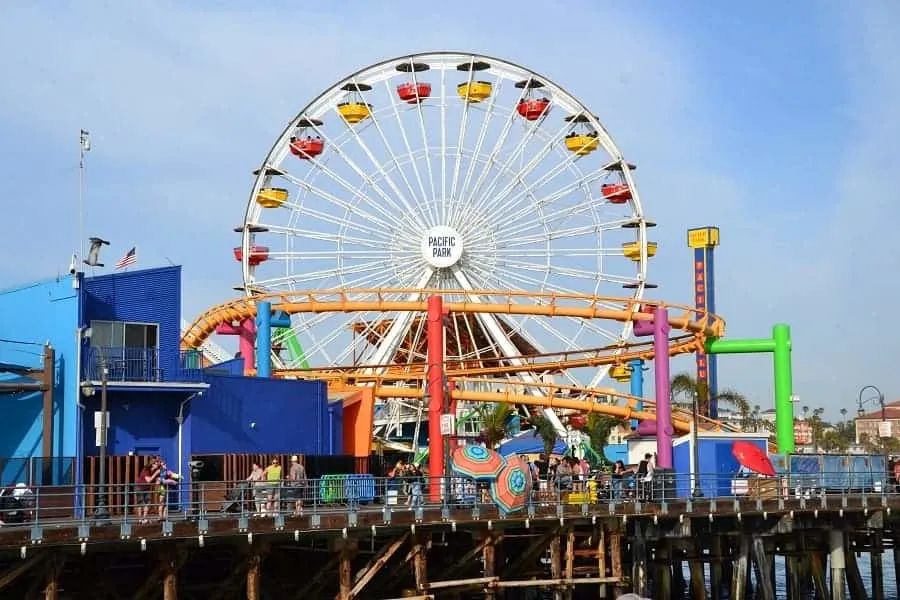 Santa Monica Pier
There is nothing quite like the Santa Monica Pier. Part pier, part amusement park, it is the best way to end your day in Los Angeles.
You can watch the sunset on the pier & then enjoy some rides.
You'll find a roller coaster, tower ride, miniature golf, and a solar-powered, over-the-water Ferris wheel.
If you are traveling to LA with kids, they are going to love visiting the pier!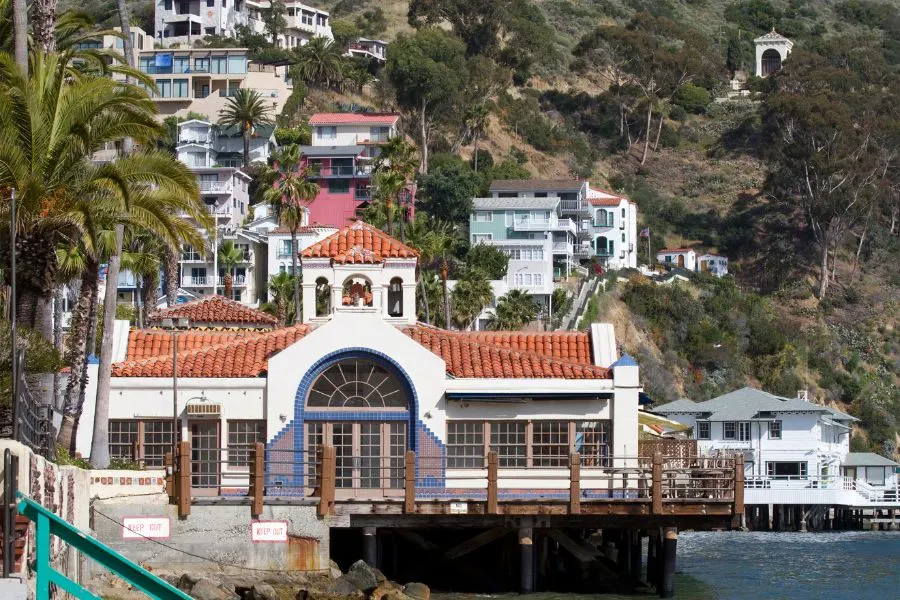 Great Day Trip from LA
Want to take a great day trip outside Los Angeles?
Consider taking a ferry out to Catalina Island.
It's less than a $100 round trip and takes only an hour and a half to get there!
This island is filled with history and plenty of things to do.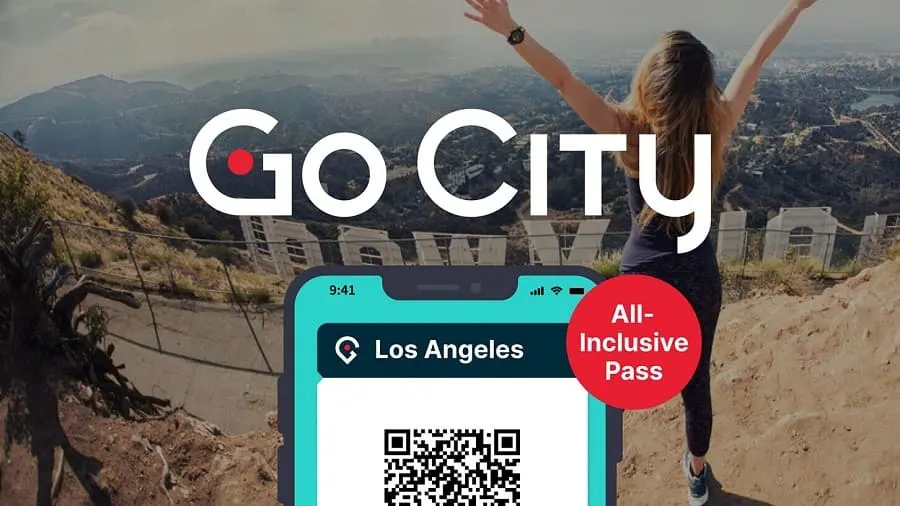 Los Angeles Go City Pass
Those planning to spend more time in LA should consider getting the Los Angeles GO CITY PASS. This discount pass gets you into Los Angeles' best attractions including Universal Studios Hollywood, Knott's Berry Farm, Six Flags Magic Mountain, Big Bus Hop on Hop off, and more.