Established in 1905, the Westwood Village Memorial Park is a serene Hollywood cemetery in the heart of Los Angeles, California that is the final resting place of many famous movie stars. While it may sound morbid, it is a popular tourist attraction for fans of old Hollywood legends who wish to pay their respect to the famous departed.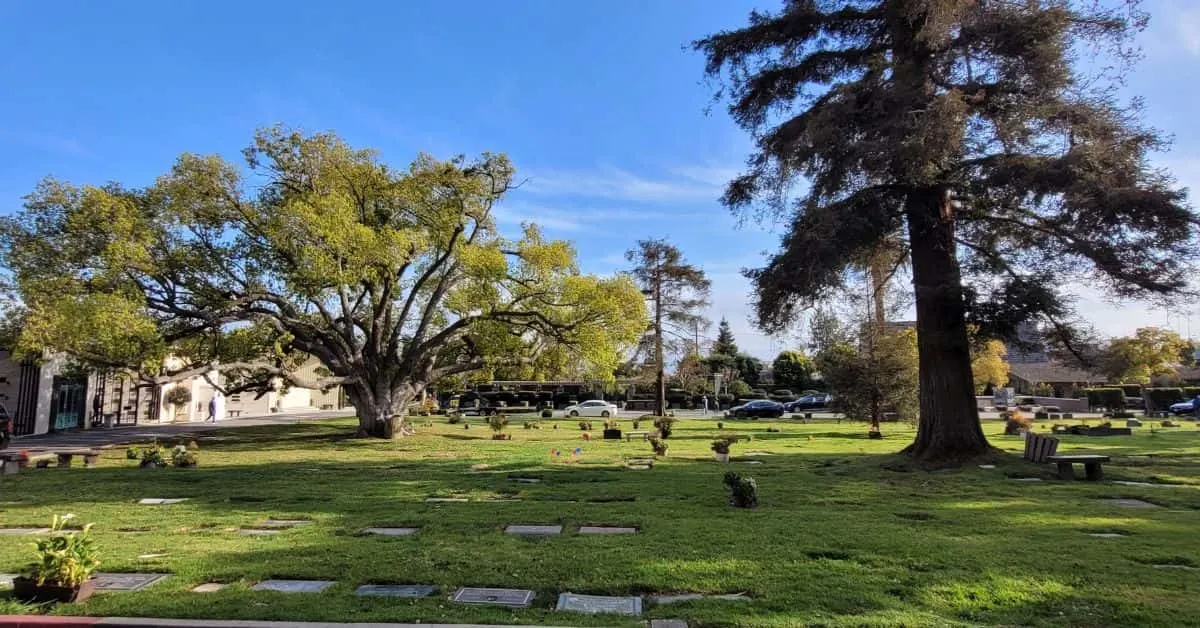 Hollywood Cemetery of the Stars
Westwood Village Memorial Park has a rich history that dates back over a century, and while Los Angeles has built up around the Hollywood Cemetery, the Westwood Village Memorial Park has remained a small urban oasis.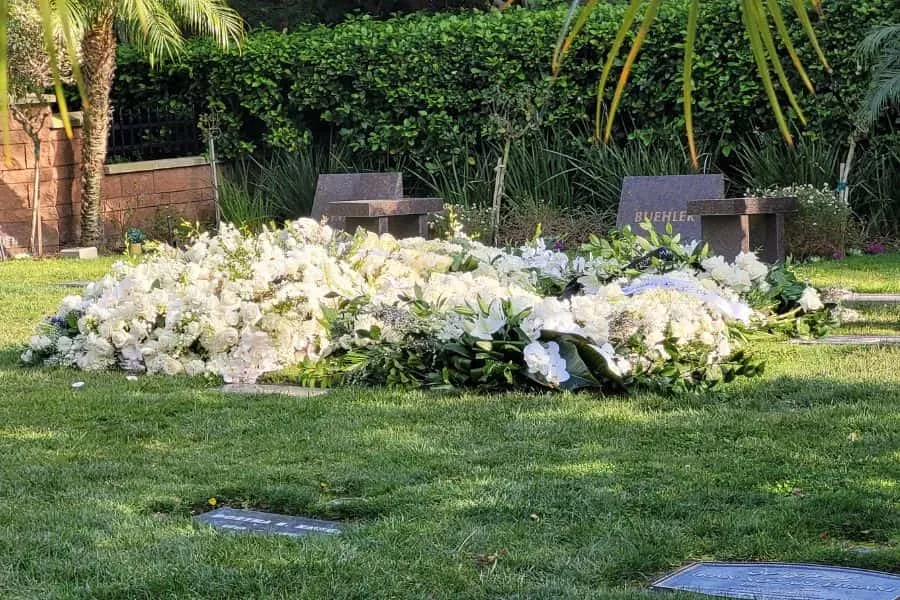 One of the reasons why this memorial park is so well-known is because it is considered the cemetery of the stars.
It is the final resting place of many famous Hollywood actors, comedians, writers and musicians from the 50s-80s.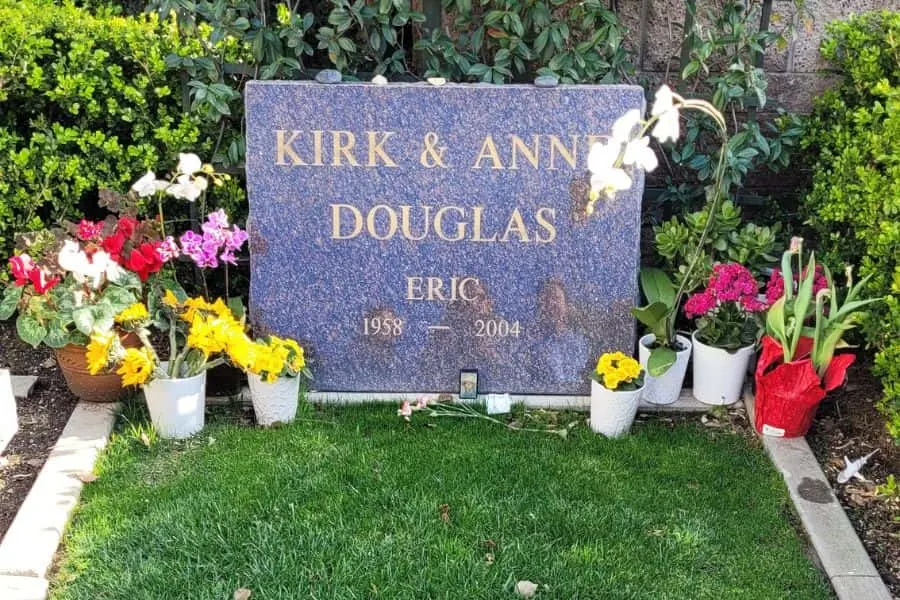 Visitors often stop at the gravesites to pay their respects and leave gifts, such as flowers and notes.
Visitors will find the cemetery is divided into different sections and while you can use a map to find the burial places of stars, it is very easy to navigate by foot and then use google maps which will show you the exact locations of each famous person's grave.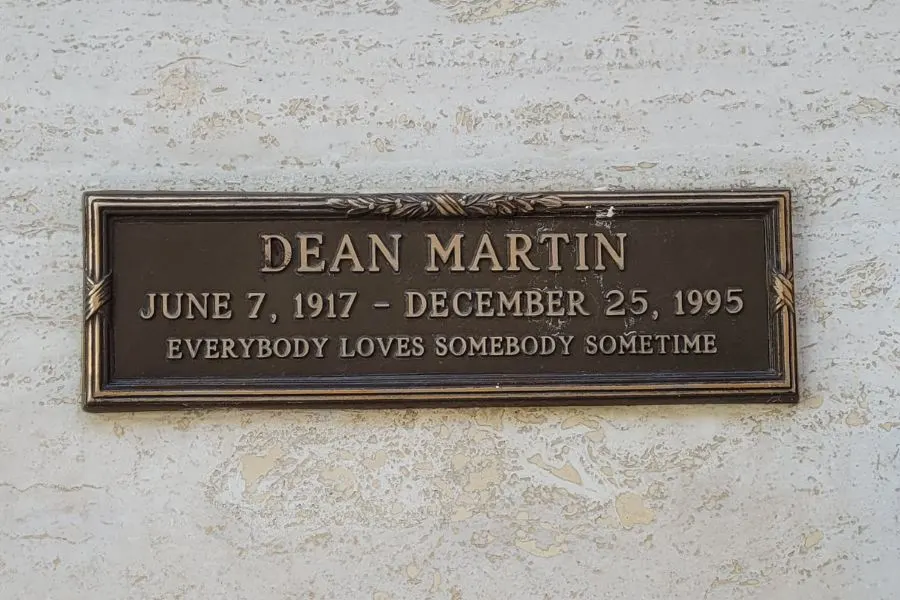 Famous actors such as Dean Martin, Burt Lancaster, and Natalie Wood can be found in the mausoleum.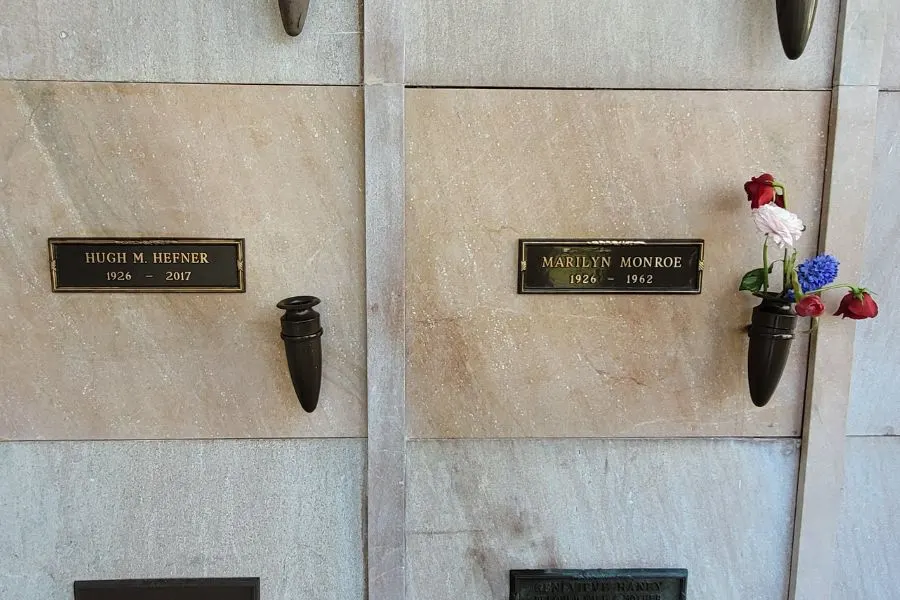 The most famous resting place in the mausoleum is probably Marilyn Monroe.
You will notice that Hugh Heffner is buried adjacent to Marilyn. He purchased the niche from a private seller, who bought it from Marilyn Monroe's first husband (Dom DiMaggio).
The cemetery is also the burial site of famous musicians, such as Frank Zappa and Roy Orbison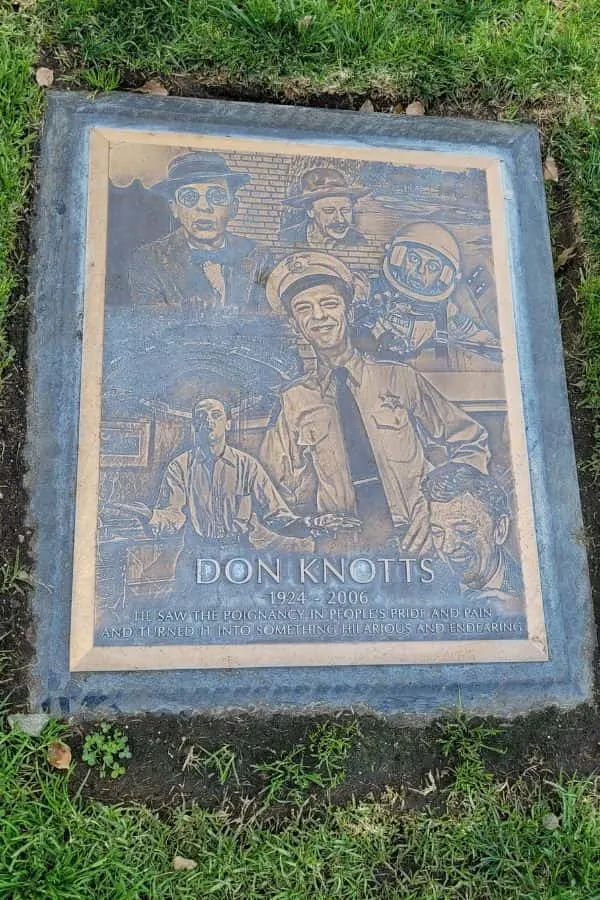 You will also find comedians Don Knotts and Rodney Dangerfield buried nearby.
If you are ever in Los Angeles and are a fan of Hollywood history, be sure to visit Westwood Village Memorial Park to pay your respects to some of the most iconic stars of stage and screen.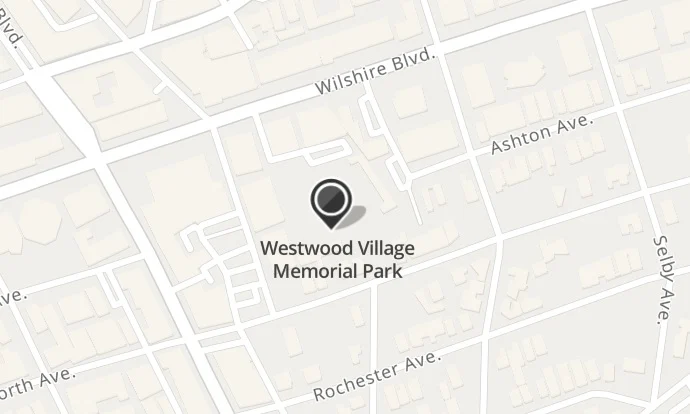 How to Get to the Hollywood Cemetery of the Stars
This cemetery is located near the Brentwood area of Los Angeles, just off Wilshire Blvd on Burton Way. Getting to it is very tricky as it is tucked away behind a neighborhood in between buildings. You will find a small alleyway that will take you right into the cemetery. The drive goes in a loop and there is parking inside the cemetery.