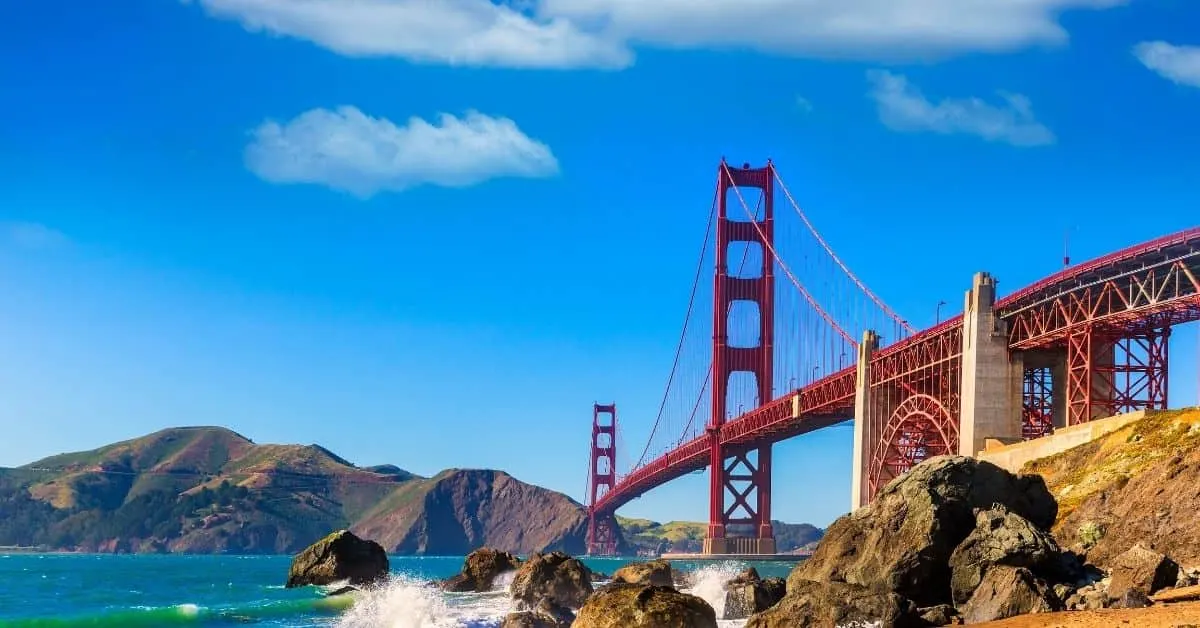 San Francisco is one of those iconic cities that is constantly on the top of traveler's lists. And with good reason – it has a little bit of everything, from history and culture to nightlife and nature. Whether you're spending 3 days in San Francisco or a whole week, these tips will help you make the most of your time!
What to Purchase Ahead of Your 3 Days in San Francisco
There are a few things I would suggest your purchase in advance of your trip if you want to make the most of your time.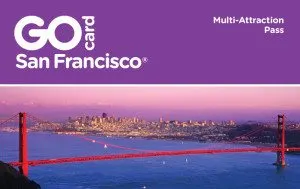 Go San Francisco Card
In order to make the most of your 3 days in San Francisco, you are going to want to make sure that you get a GO San Francisco Card. This little card is going to save you a ton of money!
If you know anything about San Francisco, it can be an expensive city to visit.
The pass comes in two varieties, an all-inclusive and a la carte option. Choose the one that best suits your needs.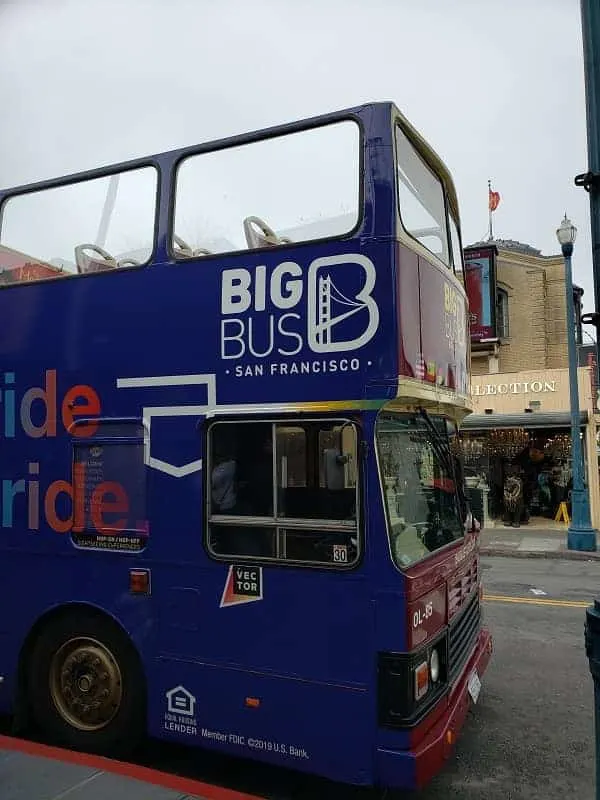 Big Bus Tour Tickets
One of the best ways to see all the best sights with only 3 days in San Francisco is a Big Bus Tour.
This bus takes you throughout San Francisco and explains all the major landmarks. The best part is that you can get off at the places you want to explore and then you can pick it back up later!
The San Francisco Big Bus tour is on the Go San Francisco Card which is a bonus!
If you aren't using the Go San Francisco Card, you can book the San Francisco Big Bus tour separately.
3 Days in San Francisco: Sights to Put at Top of Your List
Fisherman's Wharf
A must do during your 3 days in San Francisco is a trip to Fisherman's Wharf.
One of the busiest tourist areas in San Fran, this is a great place to grab dinner, souvenir shop and do some fun activities like explore the local aquarium and view the harbour where sea lions visit.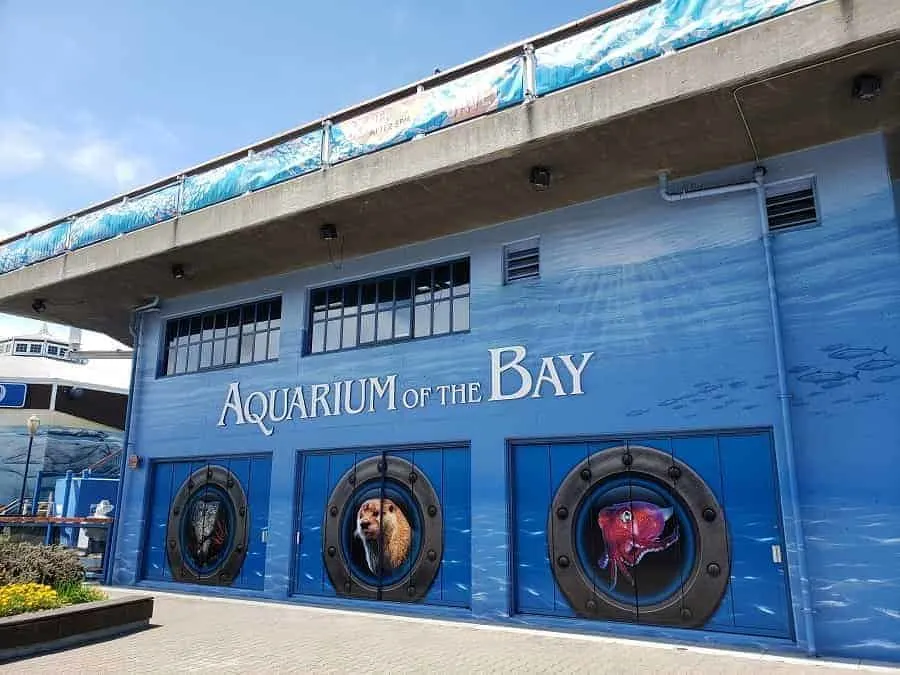 Aquarium of the Bay
If you are traveling to the Bay Area with kids, you will want to visit this aquarium.
There are plenty of fish, sting rays and sharks for kids to see. You can even walk through a tunnel type of tank where you will see them from all angles.
It is a really great place for kids to explore and learn more about the sea life of the Bay area.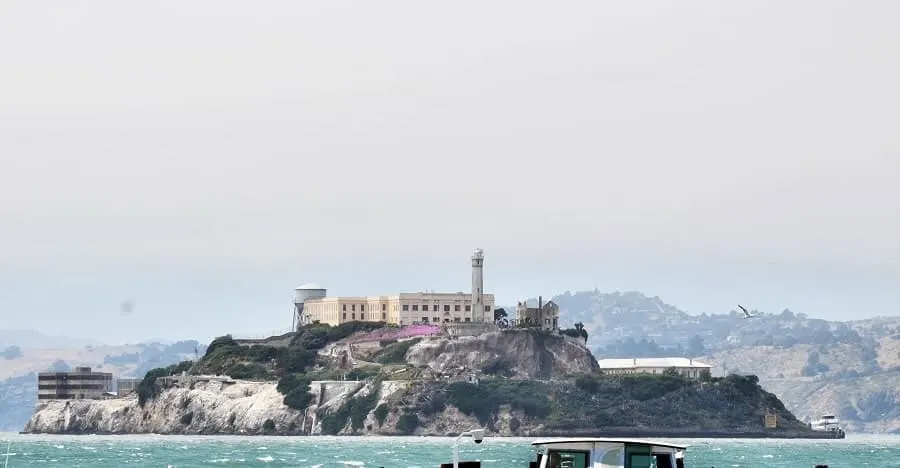 Alcatraz Island
The most notorious federal penitentiaries in US, Alcatraz has also been used as a civil war fort and a military prison.
During your time on the rock, you will be able to learn about life as a prisoner.
Your trip to Alcatraz begins with a 20 minute ferry ride. This ride is lovely and gives you great views of the Golden Gate bridge & Alcatraz. It can get quite breezy, so be sure to bring a light jacket or sweater.
Once you arrive on the island, you will get a brief orientation by a National Park representative. They will let you know about any special activities available that day.
Your entire time at Alcatraz will be self guided with an audio tour. It will take you about 45 minutes or so to get through it.
Beyond that, you can also explore the following:
The Gardens
The Recreation Yard
Remains of the Warden's House
The oldest operating Lighthouse on the West Coast
You should purchase your Alcatraz ticket in advance.
Escape the Rock
If you aren't interested in touring the prison, you can also choose to take a cruise around it where you will see beautiful views as you learn about the history of Alcatraz.
Your Go San Francisco pass includes a narrated cruise around Alcatraz Island that teaches about infamous prisoners, tales of failed escapes, and stories about the brutality of life on the Rock.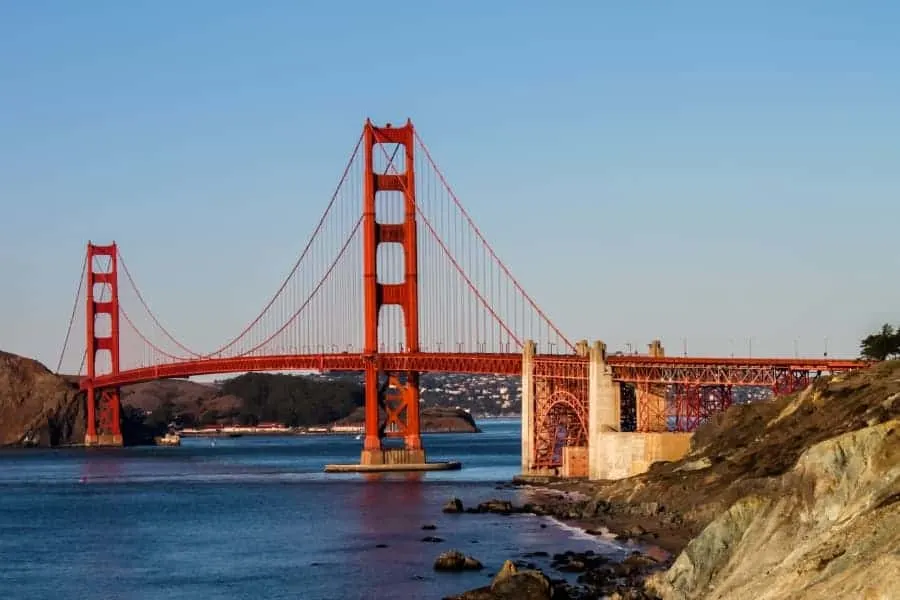 Golden Gate Bridge
A trip to San Francisco isn't the same without seeing the Golden Gate bridge.
While you can see great views from your ferry to Alcatraz, we do suggest you visit it in person as well.
One of the best places to see it up close is from Fort Point.
The Civil War-era brick fortress is a short walk from Crissy Field or the Golden Gate Bridge and offers beautiful views without having to be far away from the bridge itself.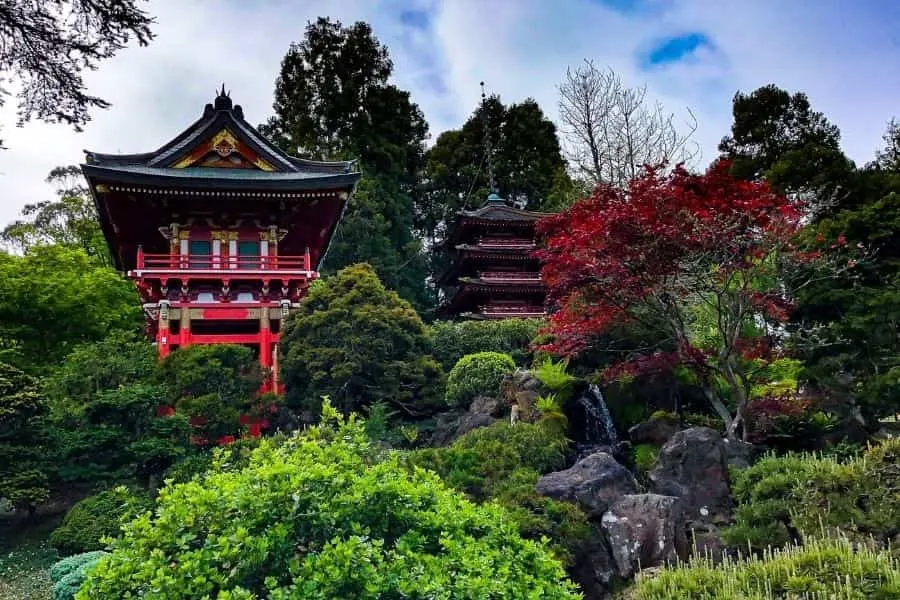 Visit Golden Gate Park
This park is amazing. It has 1,000 acres to explore and you could easily spend the better part of a day just checking it all out.
A Segway tour of Golden Gate Park allows you to see it in a whole new way with an experienced guide that can give you the details like no one else!
Main attractions of Golden Gate park include:
The California Academy of Sciences
Music Concourse
de Young Museum
Conservatory of Flowers
Japanese Tea Garden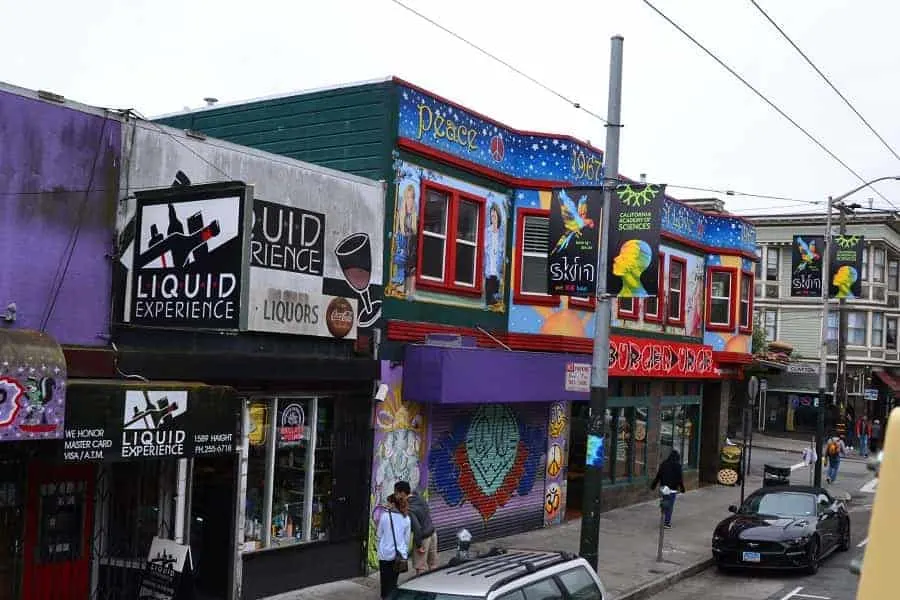 Check out
Haight-Ashbury
A trip to San Francisco should involve visiting the Haight-Ashbury district.
This was the center of the 1960's hippie movement "Summer of Love."
The street is filled with an eclectic array of shops, street art and plenty of brightly painted Victorian homes (along the side streets).
More Victorian Architecture
One things you really must do while in San Francisco is enjoy the architecture. There are so many beautiful Victorian homes to see and a few that have been featured in TV & Film are within walking distance to each other.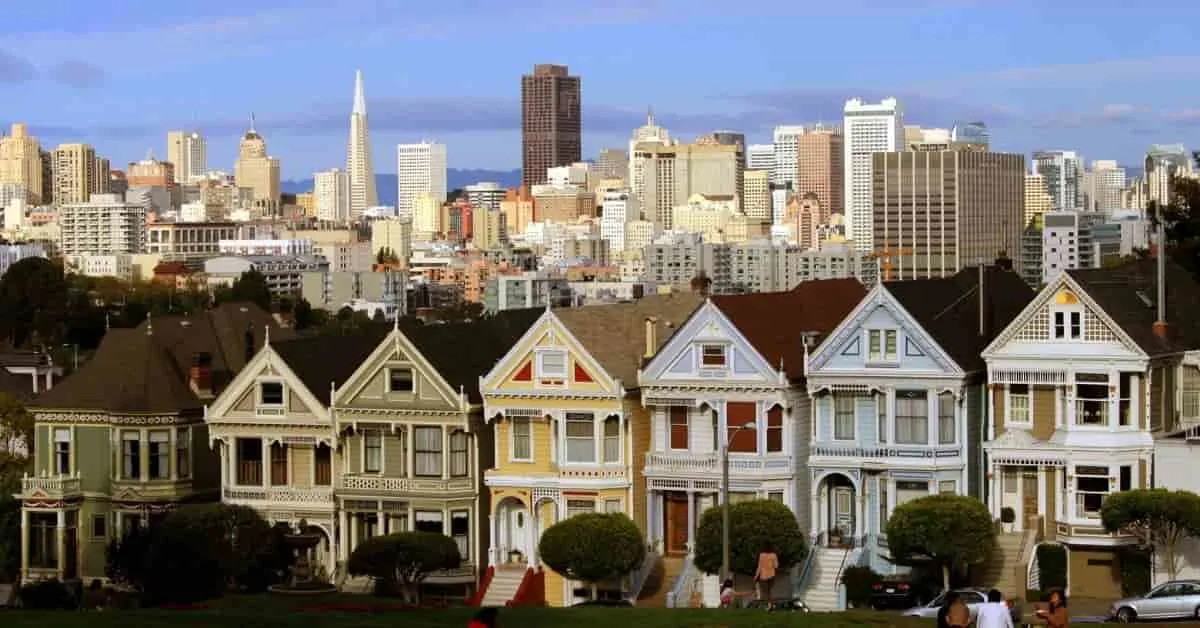 Painted Ladies (Steiner St &, Hayes St)
One of the places you really should see while in San Francisco is the strip of colorful row homes known as the Painted Ladies.
Located next to each other on the corner of Alamo Square, these private homes are NOT available to tour, but can be viewed from the outside.
Take the #21-Hayes Muni bus from Market Street to Alamo Square, getting off on Steiner St.
Mrs. Doubtfire's House (2640 Steiner St)
Fans of Mrs. Doubtfire will be glad to know that they can find the turreted Victorian home that was featured in the film in San Francisco.
Full House Home

(1709 Broderick St)

One of the most iconic homes in San Francisco is the house from the opening credits for Full House. You will find it at 1709 Broderick Street, just a mile from Haight Street.

There is plenty of on street parking and you will see people taking photos in front of the home all day long.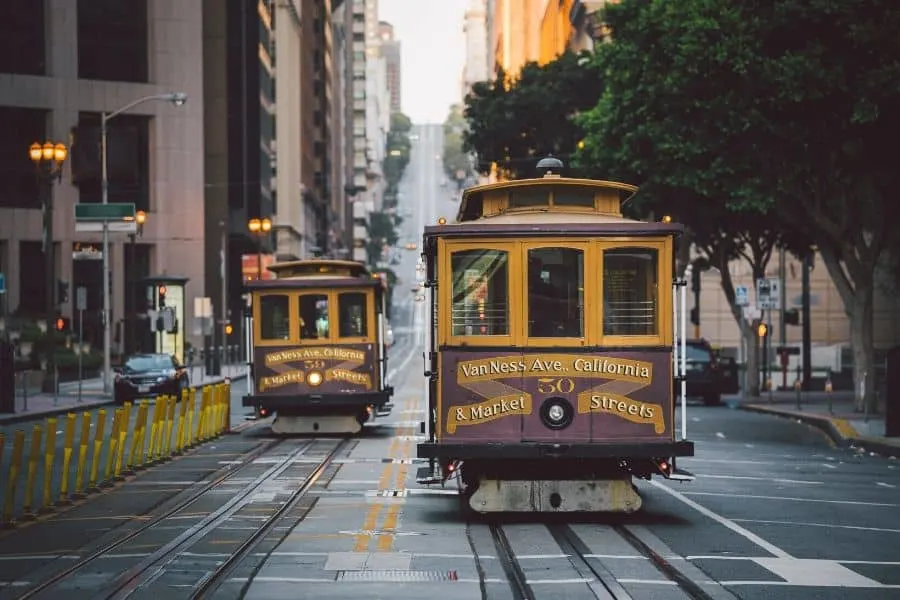 Ride on a Cable Car
Nearly everyone who comes to San Francisco wants to atleast ride a Cable Car one time!
If you have the Go San Fransico Card, you get a one day MUNI day pass that gets you on either a historic streetcar or cable car. This would be a great time to use it for a ride up one of the hilly streets to admire the views across the city.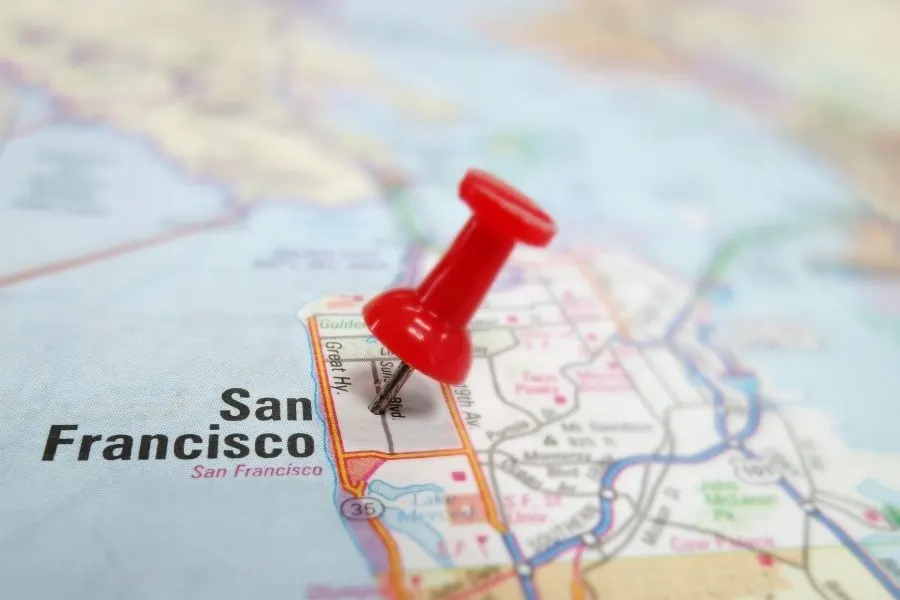 As you can see, there is plenty to do in San Francisco no matter what your interests are. With just a few days in the city, it's best to focus on a couple of areas of the city and plan your activities around those.
But if you have more time, be sure to explore all that San Francisco has to offer – from its famous landmarks to its hidden gems. Now go out and enjoy everything this amazing city has to offer.