Is there anything more romantic than a weekend in Paris? Paris is known as the city of love and once you walk along the Seine it is easy to see why. The city is full of life with its pedestrian-friendly avenues and sidewalk cafes. But you don't have to be in love or in a relationship to appreciate this historic city. All you need is 3 days in Paris to be able to see what makes it so incredible.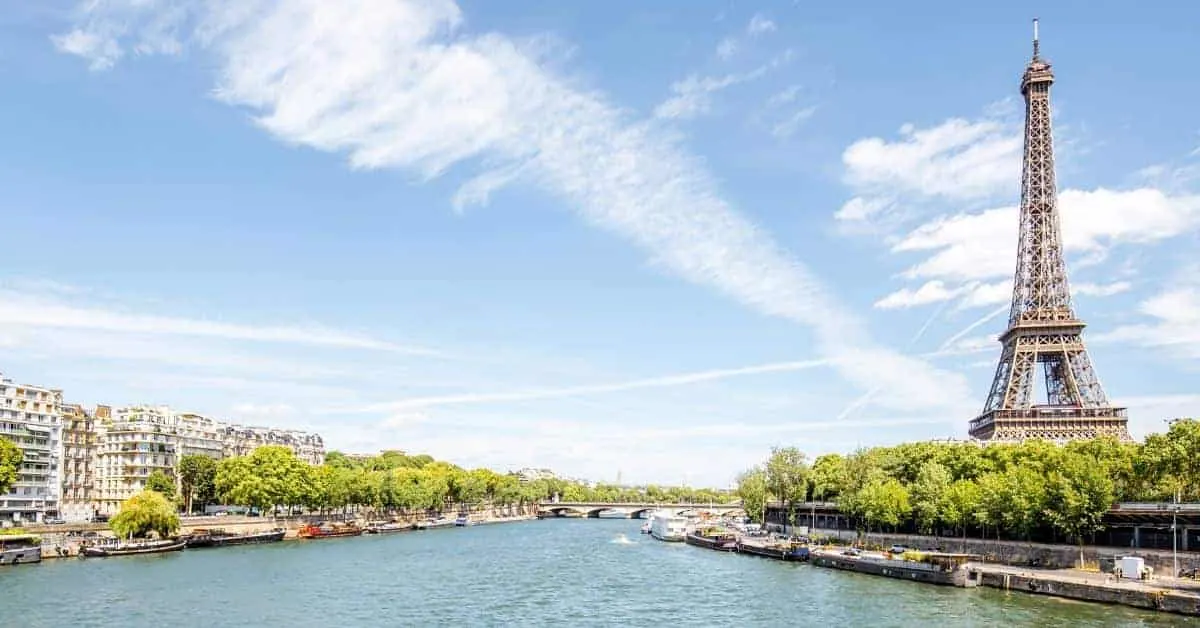 This gives you enough time to see some of the most famous sites as long as you plan appropriately.
The key is breaking your trip into sections of the city that allow you to see sites that are in close proximity to each other.
Use this 3-day Paris Itinerary so you know how to make the most of your short visit.
3 Days in Paris Itinerary
Notre Dame
Archeological Crypt Walk
Conciergerie & Sainte Chapelle
Ponte de Arts
Orsay Museum
Orangerie Museum
Louvre
Tuileries Garden
Arc de Triomphe
Champs-Élysées
Napoleon's Tomb
Eiffel Tower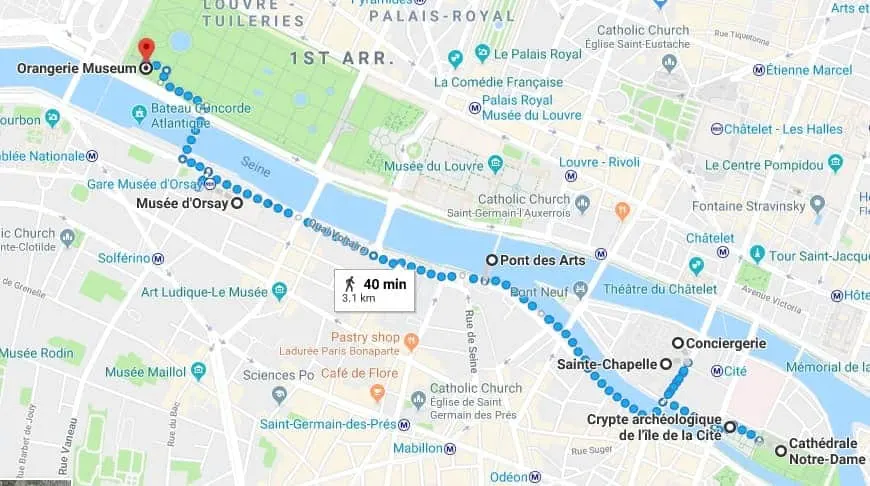 Day One in Paris
Notre Dame
Archeological Crypt Walk
Conciergerie & Sainte Chapelle
Ponte de Arts
Orsay Museum
Orangerie Museum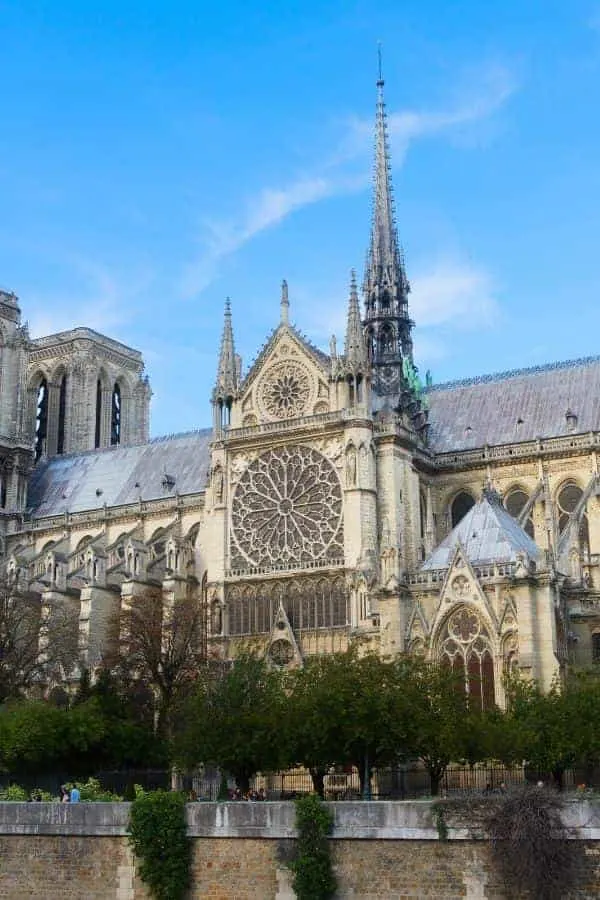 Notre Dame Cathedral (Reopens in 2024)
This beautiful French Gothic Cathedral is a UNESCO World Heritage site.
While the interior is unavailable to tour, you still can tour the exterior and the crypt.
The exterior of Notre Dame is its own work of art and definitely worth exploring.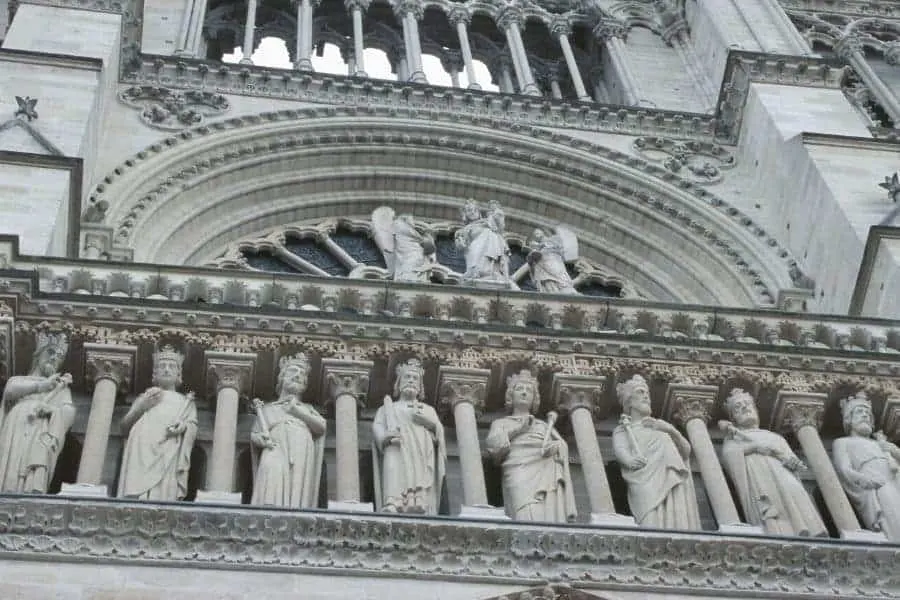 You will find intricate details such as 28 statues representing the monarchs of Judea and Israel.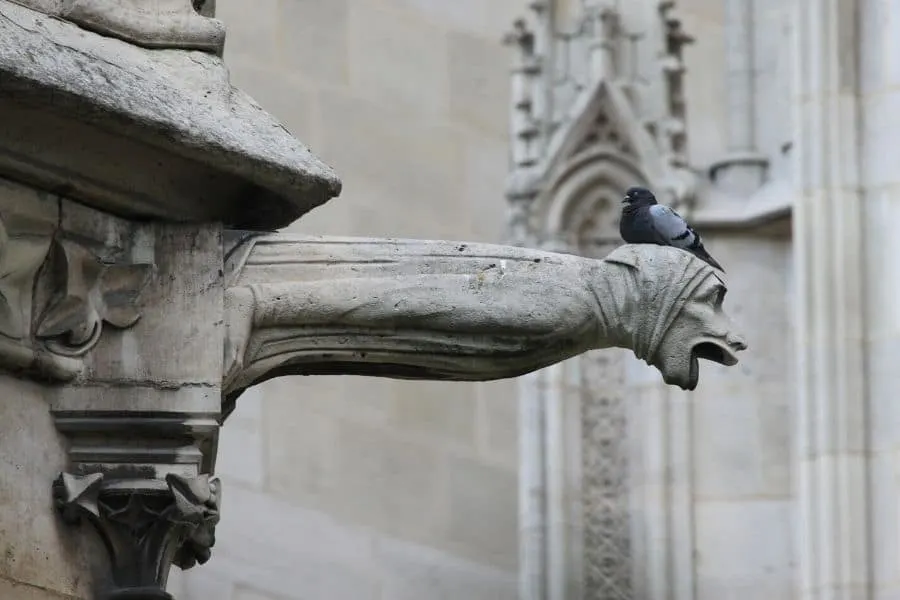 You will also find Gargoyles adorning the entire facade, which is typical of the French Gothic period.
The term Gargoyle actually comes from the Latin word meaning drain.
These grotesque creatures that hover above Notre Dame were there for not only the purpose of warding off evil but to serve as a drainage system.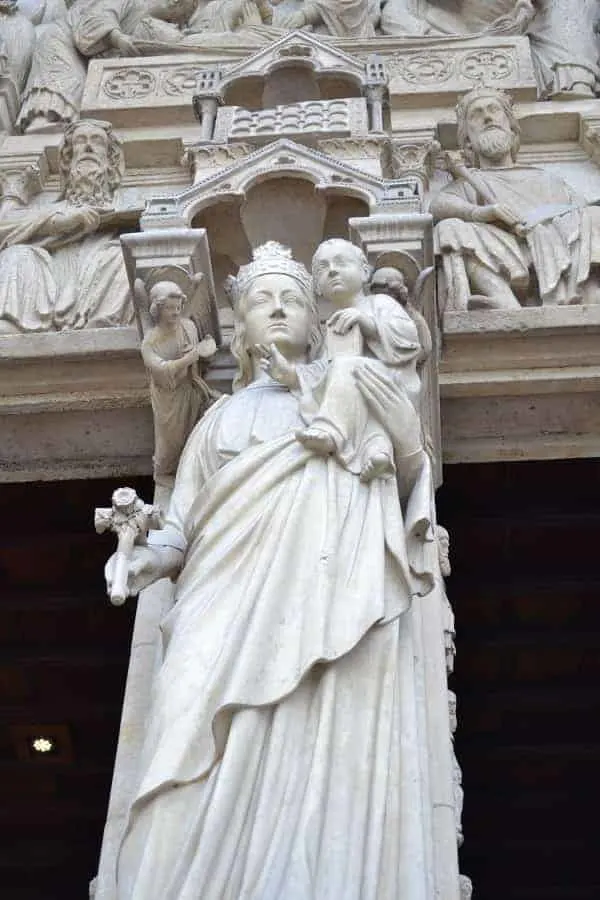 You can choose to visit Notre Dame on your own or purchase a guided tour.
The benefit of a guided tour is that you are walked through with someone who is knowledgeable on all aspects of the site and can give you details on things you might not know to look for.
Archaeological Crypt Walk Beneath Notre Dame (Currently Open)
Journey below the streets of Paris and take a step back into time when the Parisii, a Celtic tribe, first settled on the site of Paris 2000 years ago.
On this tour, you will learn about the history of Paris along with seeing some of what's been excavated below the streets.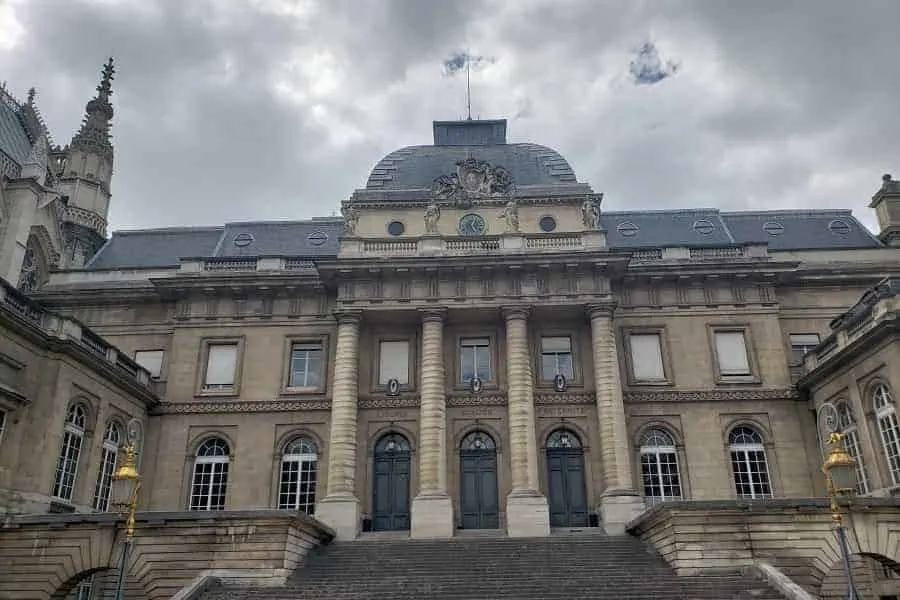 Conciergerie
The original building was a Roman fortress and later served as a palace. When the Kings of France abandoned the palace in the 14th century, it became a prison.
In fact, during the French Revolution, it was where Marie Antoinette was imprisoned.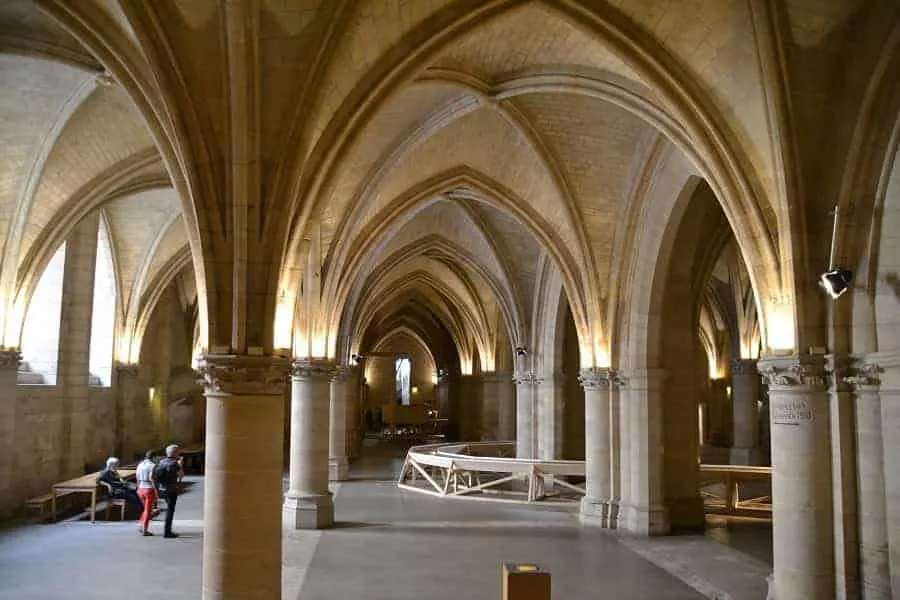 When you arrive, you will be able to see the Gothic Hall of the Men-at-Arms which dates back to the beginning of the 14th century.
Also on this level, you will be able to see the kitchen. All that remains that lets you know this was a kitchen are the 4 stone fireplaces in each corner of the kitchen.
Above, you will find where the prisoners were kept during the French Revolution.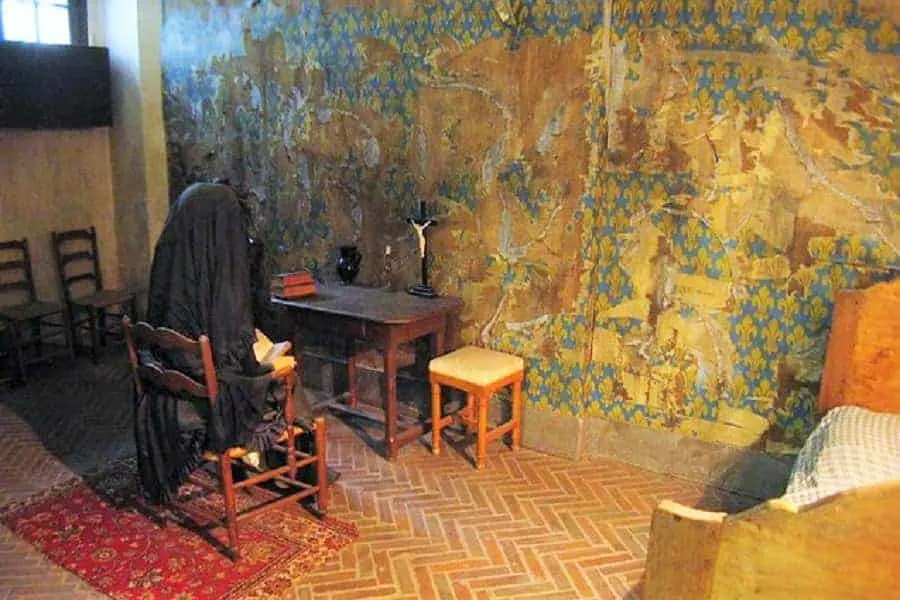 Take time to see The Girondins' Chapel. This is the site where Marie Antoinette was held during the French Revolution.
Conciergerie Tickets
Free for EEU Residents 18-25 years old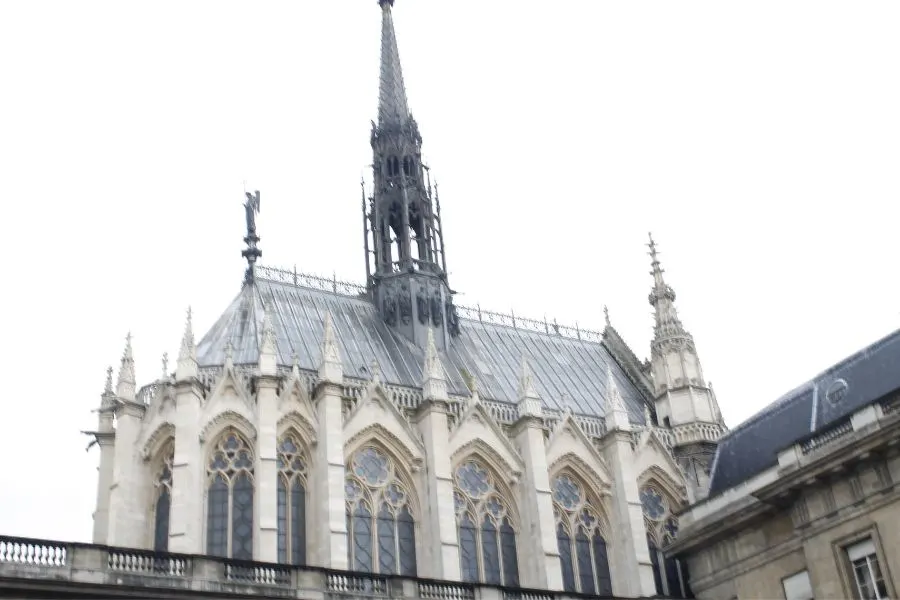 Sainte Chapelle
This cathedral was constructed in the 13th century at the time of King Louis IX.
It was originally built to hold the precious relics that are now at Notre Dame. Like Notre Dame, it is French Gothic.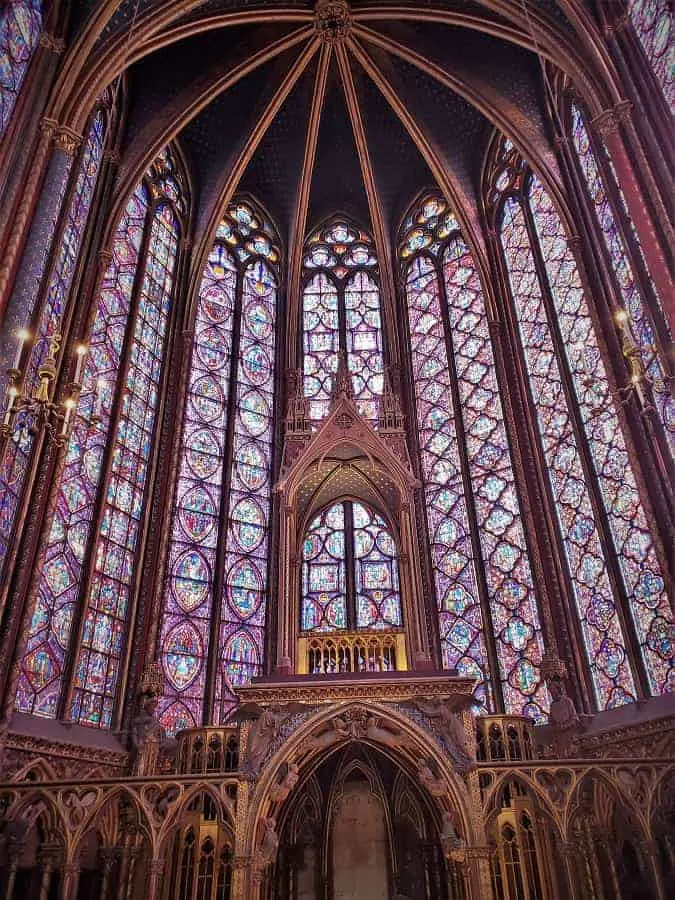 Sainte Chapelle is made of two chapels: the lower chapel dedicated to the officers and an upper chapel for the royal family.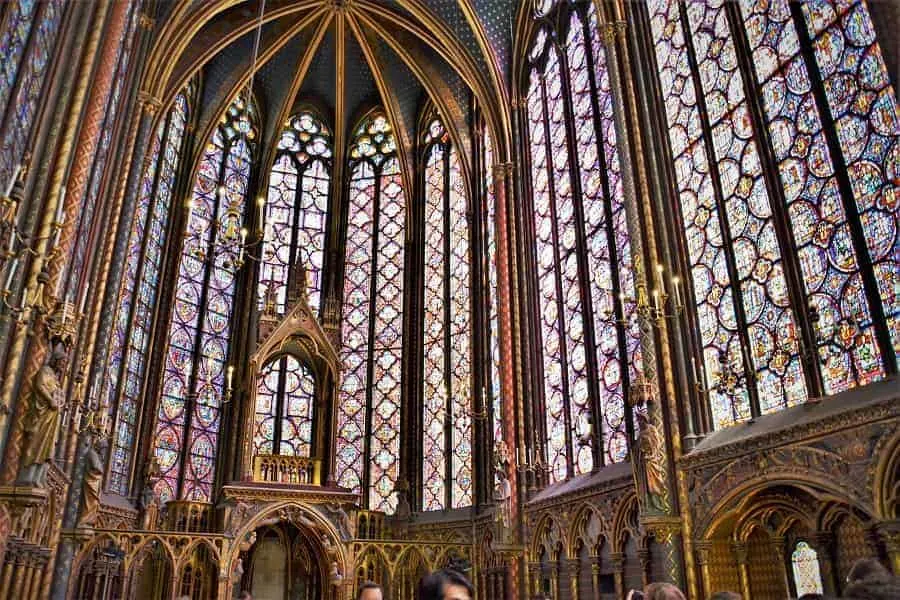 What makes this cathedral so magnificent is the stained glass inside. It has the most extensive 13th-century stained glass collections anywhere.
The stained glass panes depict 1,113 Biblical scenes that tell the history of the world. Nearly 2/3rds of the stained glass is authentic!
Sainte Chapelle Tickets
The monument is also free for all during European Heritage Days (the 3rd weekend of September) and the 1st Sunday of the month from Jan 1-Mar 31 & from Nov 1-Dec 31.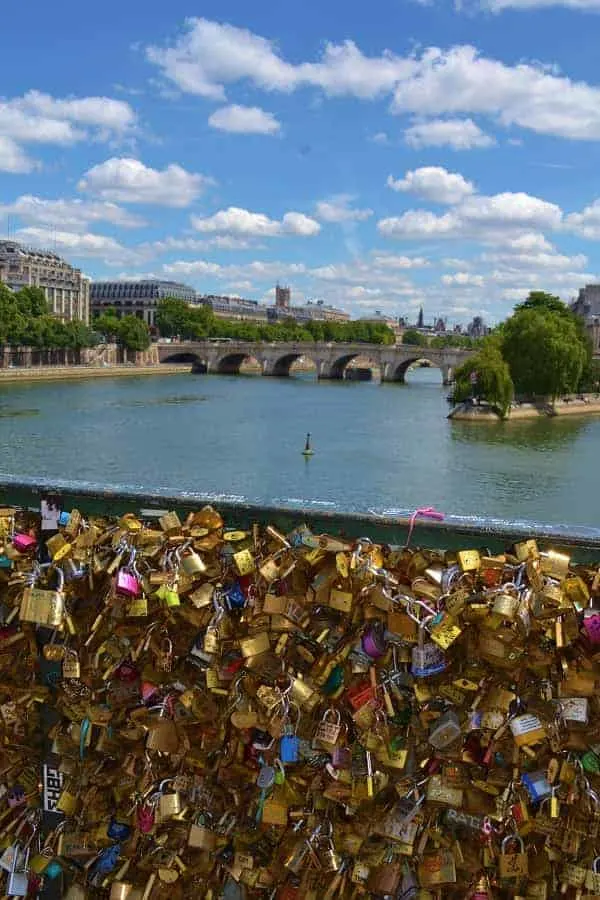 Ponts de Art
On your way to the Louvre, be sure to take a moment and walk across the Seine and take in the view.
This pedestrian bridge was known as the Love Lock Bridge because lovers would place a lock along the bridge, throwing the key into the Seine, to signify their eternal love.
Apparently, this caused great strain on the bridge due to the weight of all the locks and in 2015, the locks were removed.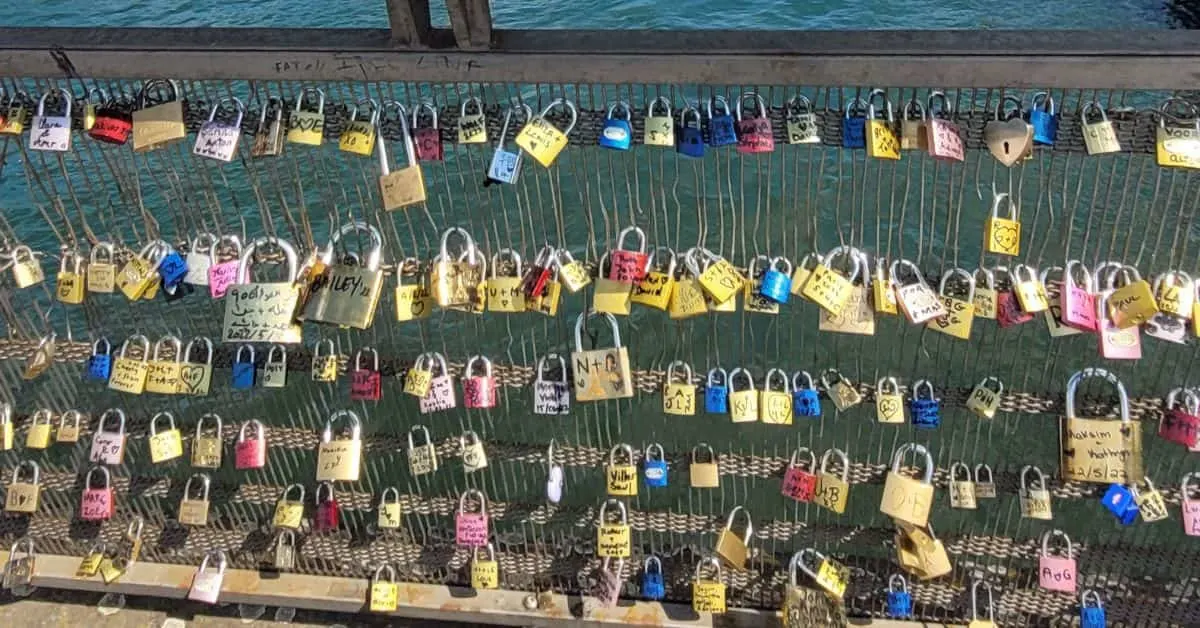 But don't worry, they are back again and you can purchase your own right on the bridge!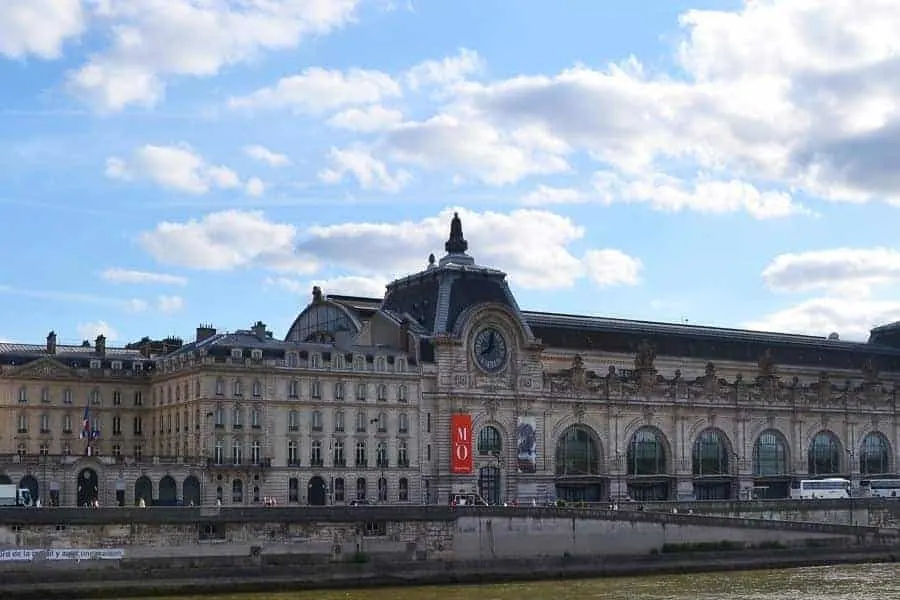 Orsay Museum
Once a train station, this museum is one of the most loved by tourists because of the amazing art it holds.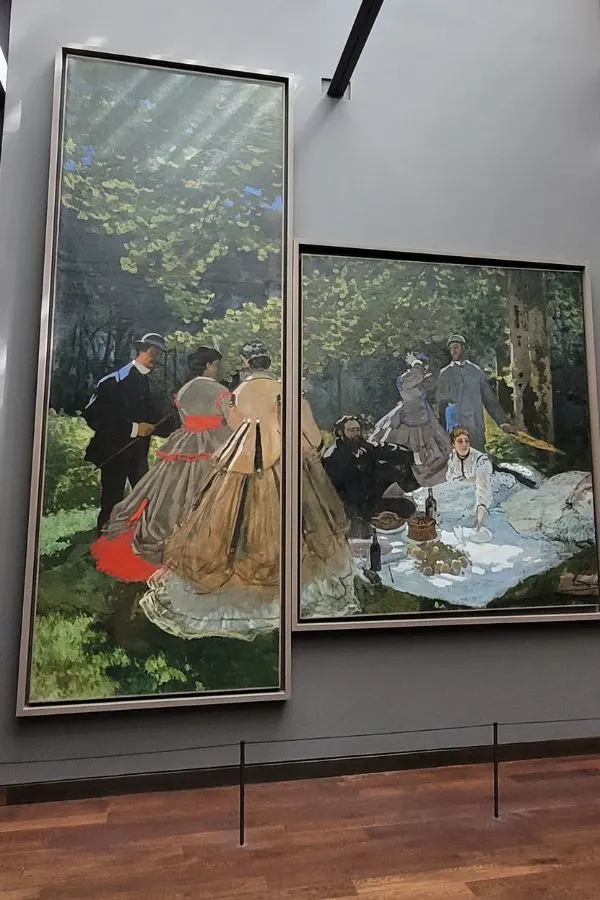 The museum has some of the most important pieces of French impressionism and you will find works from such notable artists as Monet, Manet, Degas, Renoir, Cézanne, and Van Gogh.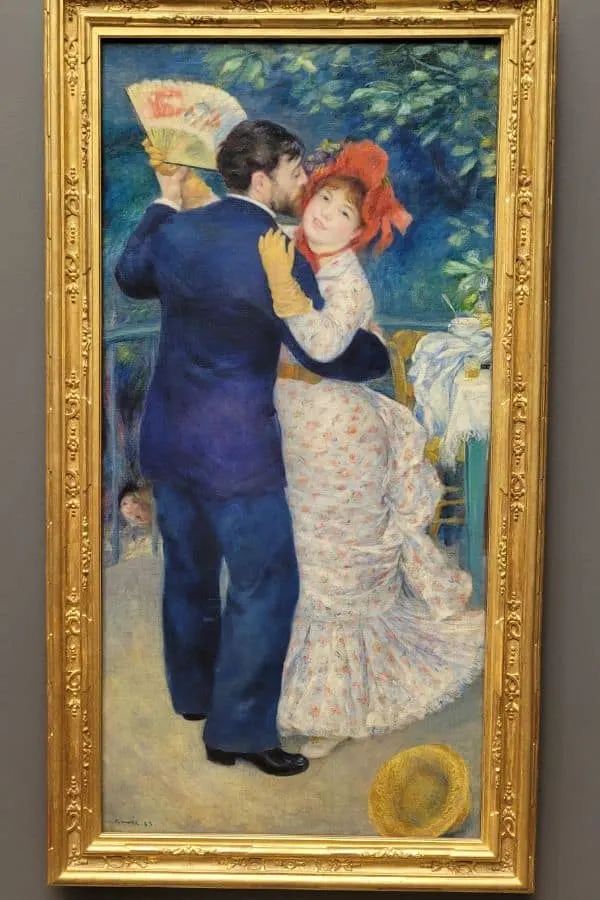 There is just so much to see in this museum that you will want to give yourself several hours to explore!
Orsay Museum Tickets
Free Admission is also available to everyone on the first Sunday of the month.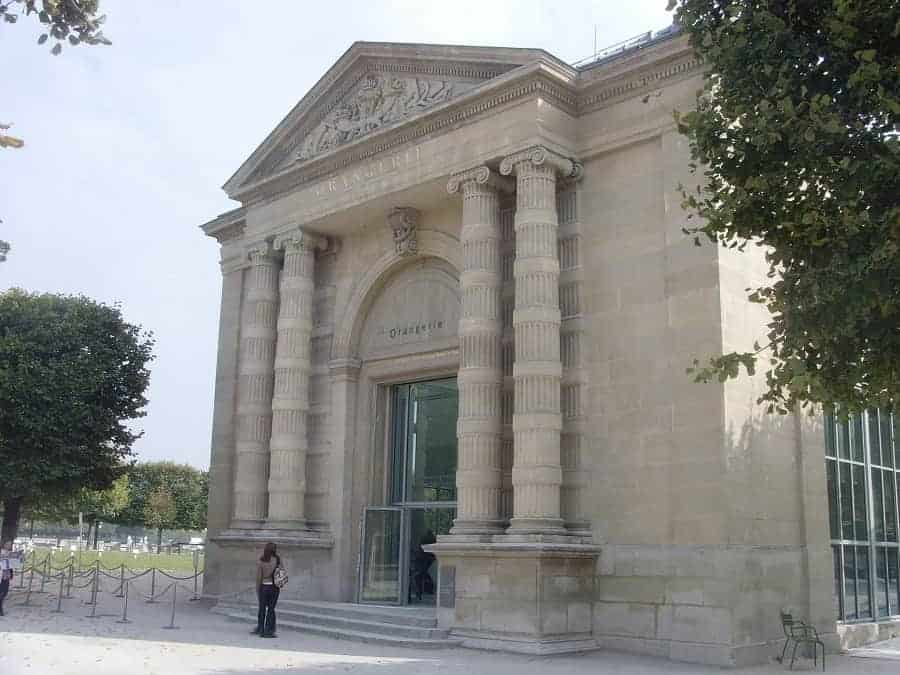 l'Orangerie
If you are a fan of Monet, this is the museum for you! This museum is dedicated to Impressionism and features the best collection of such art.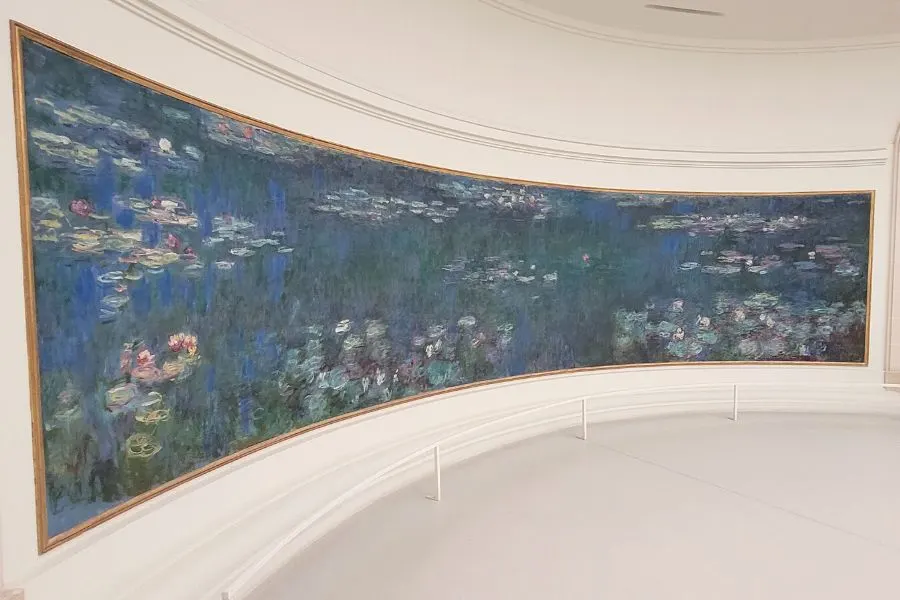 Here you will see Monet's Water Lilies as you have never seen before along with other masterpieces by such artists as Cézanne, Renoir, and Matisse.
l'Orangerie Tickets
Free for EEU Residents 18-25 years old
Free Admission for all visitors on the first Sunday of each month, with an obligatory reservation only.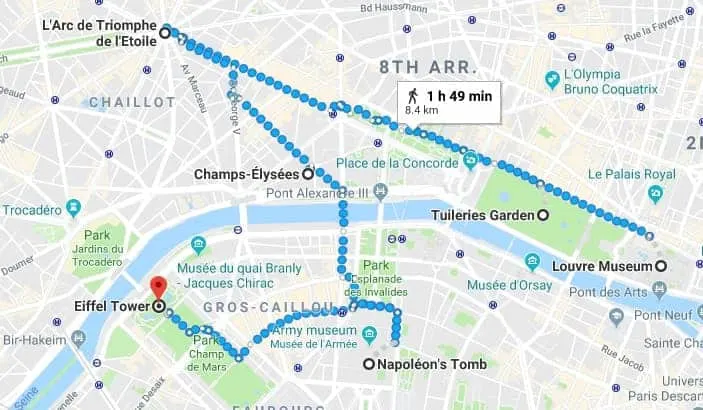 Day 2 in Paris Itinerary
Louvre
Tuileries Garden
Arc de Triomphe
Champs-Élysées
Napoleon's Tomb
Eiffel Tower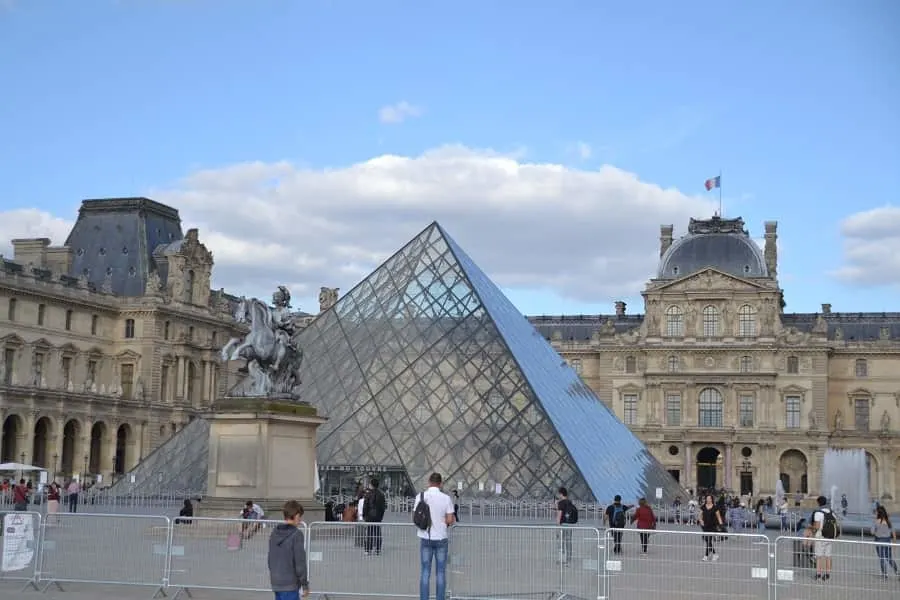 Louvre
Sitting along the banks of the Seine is one of the most magnificent art galleries in the world and this is where you will want to start your second day in Paris.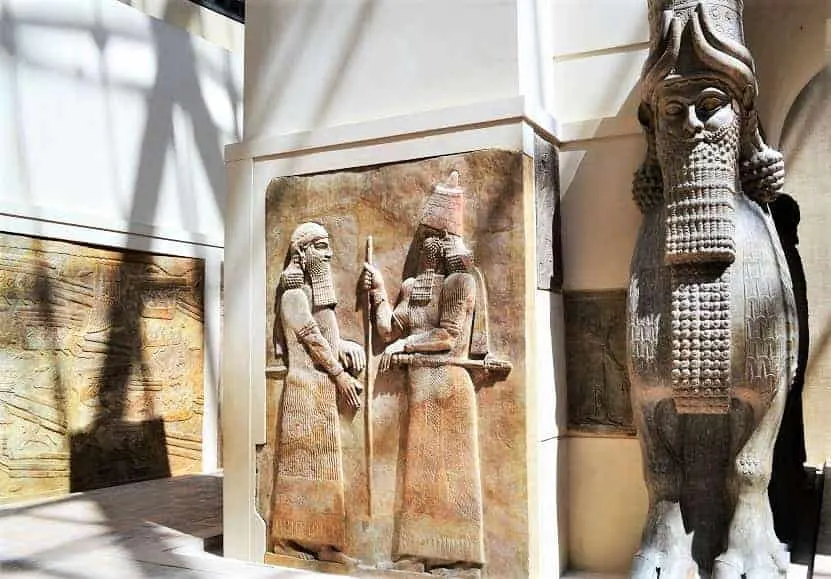 The Louvre has everything from ancient Egyptian artifacts to Leonardo Da Vinci's Mona Lisa.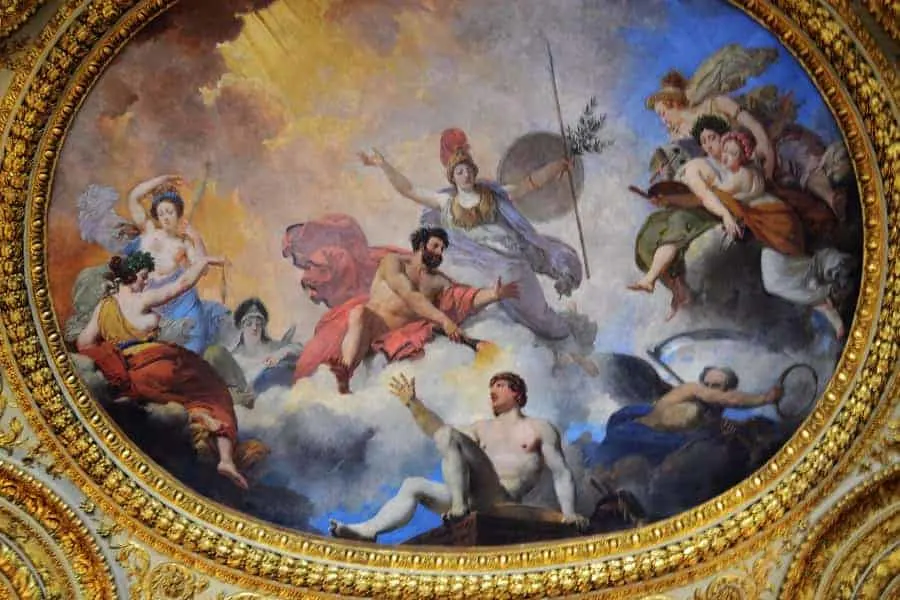 The is no ordinary museum. Not only is one of the largest museums in the world, it houses nearly one half million objects!
The public only gets to see a mere fraction of what they have. Currently, there are about 35,000 pieces on display.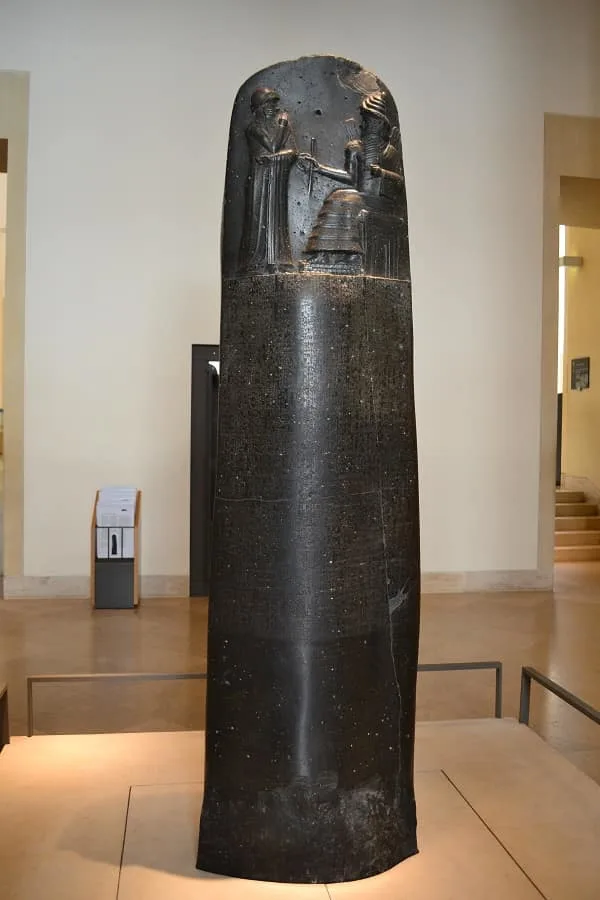 There is no way you can see EVERYTHING in the span of a few hours. In order to make sure you don't miss your favorites, download a map of the museum to plan your time before you arrive.
Louvre Tickets
Entrance is FREE the first Sunday of the month from October through March.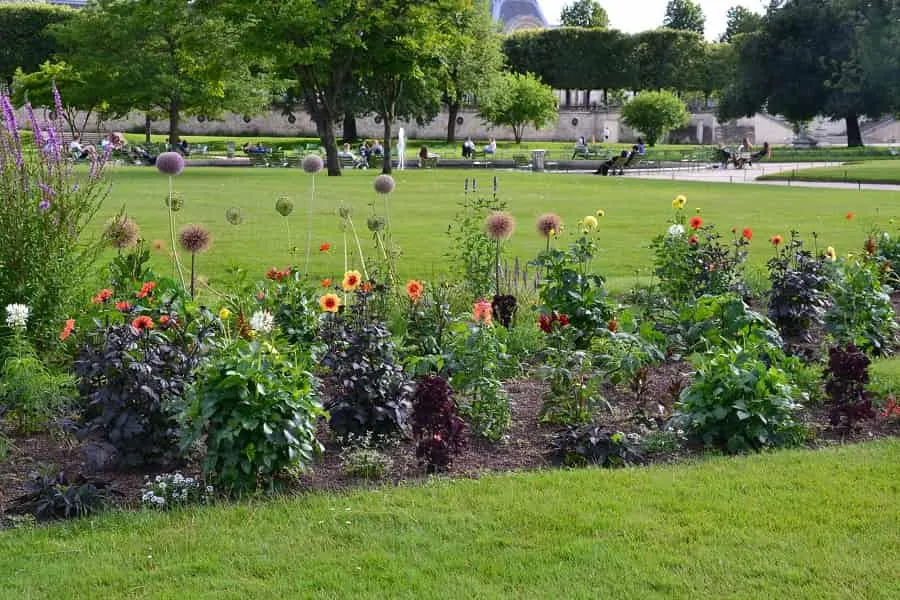 Tuileries Garden
Once the royal garden, this beautiful open space is just adjacent to the Louvre and the perfect spot to sit and enjoy all that is Paris.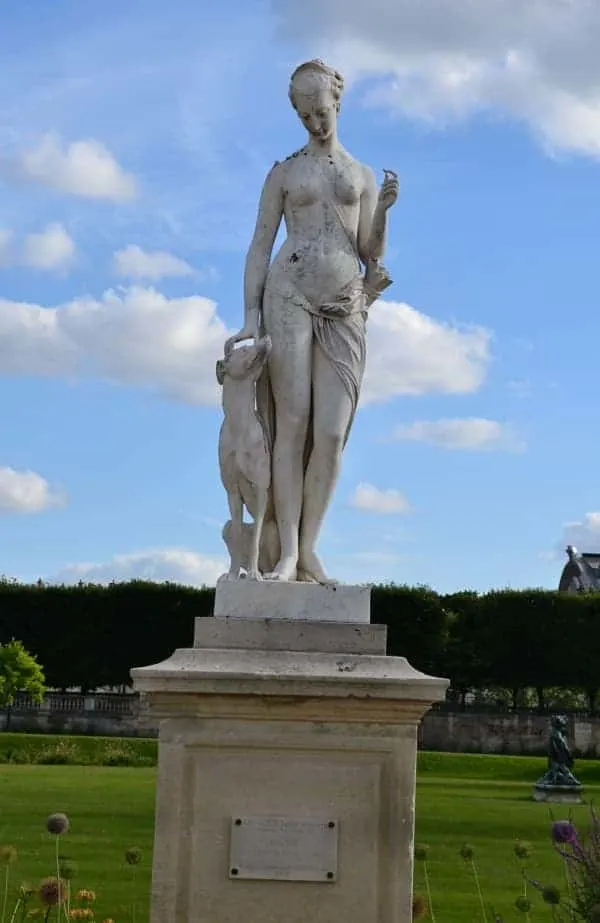 You'll find sculptures, ponds, fountains and beautiful flowers everywhere you look.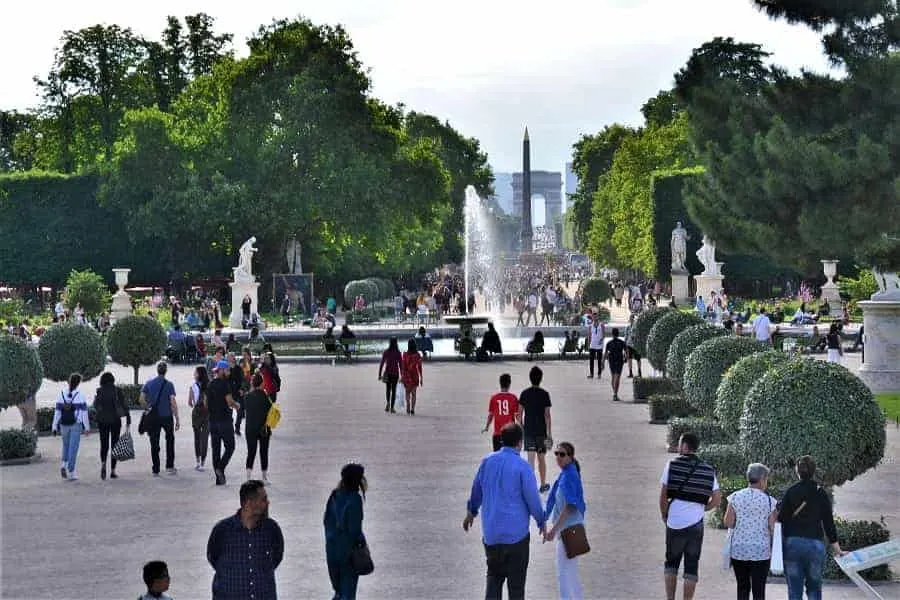 With all the hustle & bustle that is Paris, the gardens are a nice way to decompress and relax!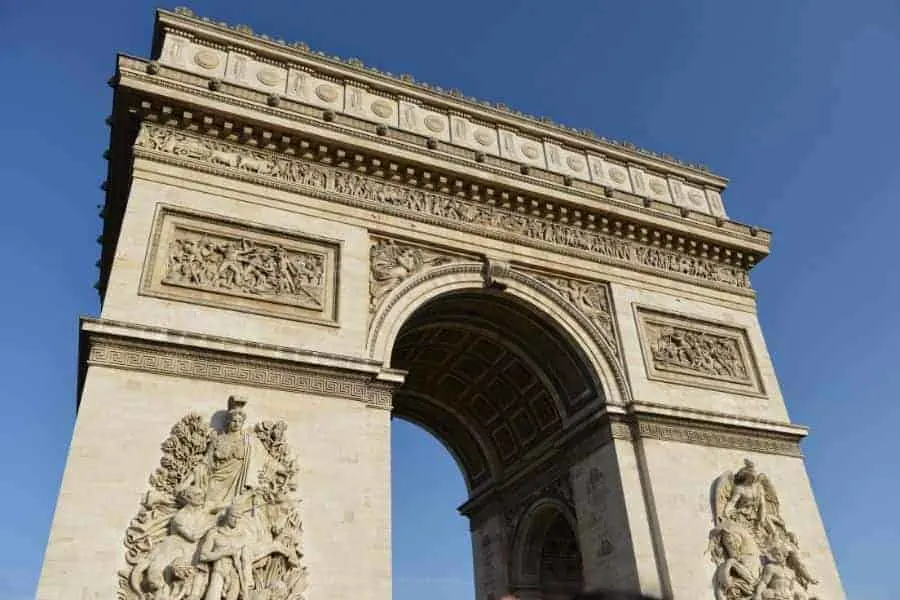 Arc de Triomphe
The Arc de Triomphe is a triumphal arch in Paris, France. It stands at the center of the Place Charles de Gaulle, which was previously known as the Place de l'Étoile.
The monument stands as a symbol of French unity and victory over its enemies, having been built to commemorate Napoleon's victories.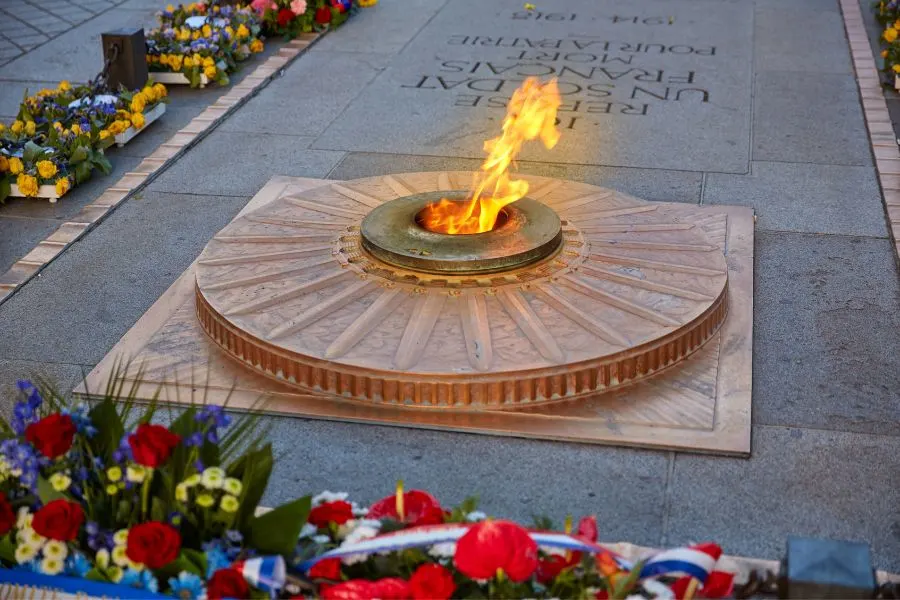 The arch also serves as a memorial to those who died during World War I, with an eternal flame burning underneath to honor an unknown soldier.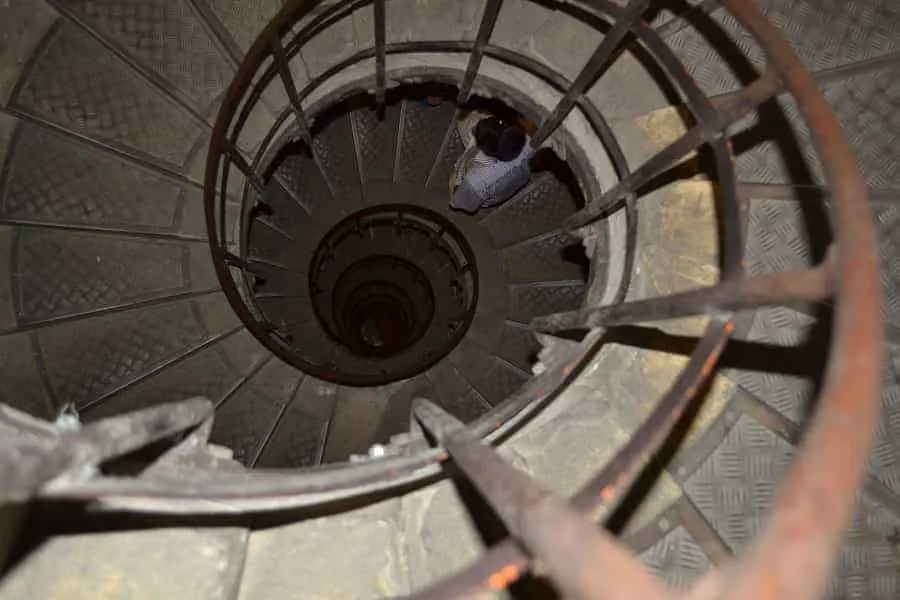 Visitors can climb to the top of the Arc de Triomphe on a winding staircase to get a breathtaking view of the city.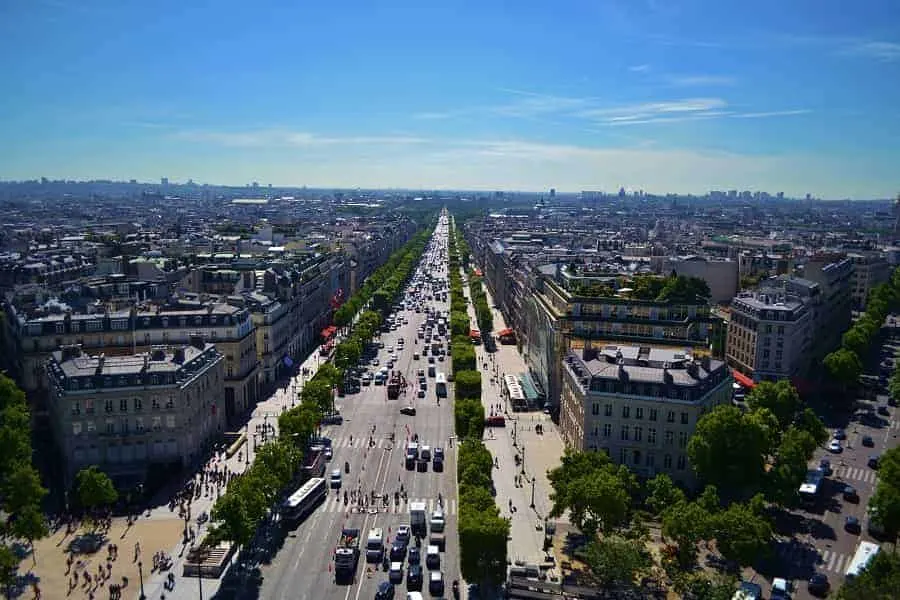 From here you can see landmarks like the Champs-Élysées, Eiffel Tower and Sacré Coeur, giving visitors a unique perspective on Paris.
Champs-Élysées
Those who want to take in some shopping in Paris, should take a stroll down Champs-Élysées. This tree lined avenue has every shop under the sun including boutiques and high end fashion.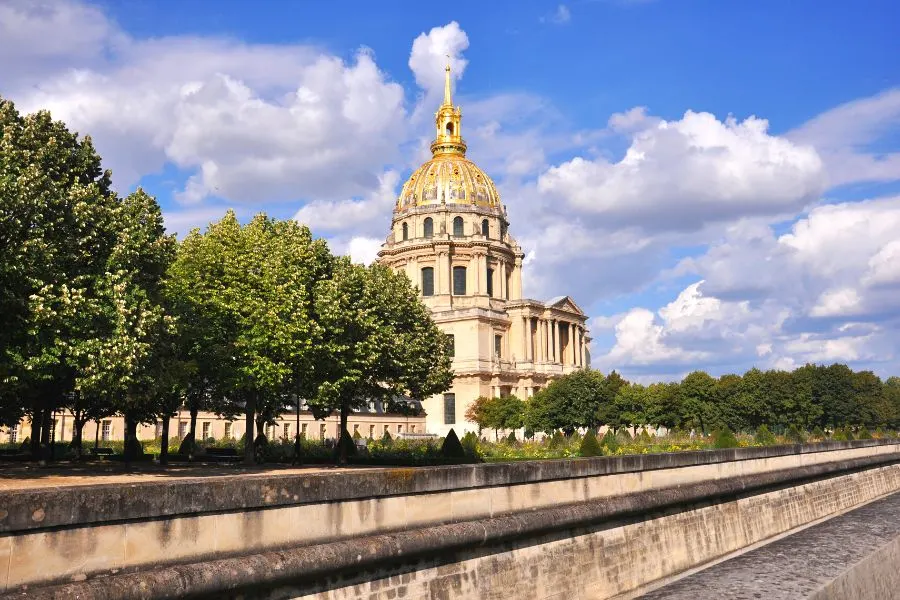 Army Museum: Invalides and Napoleon's Tomb
Les Invalides, more commonly known as Hôtel National des Invalides was commissioned in 1670 by Louis XIV to provide housing and care for wounded soldiers.
Much later, when the veterans became too great in number, they were moved into other care facilities and the complex was turned into a French War museum.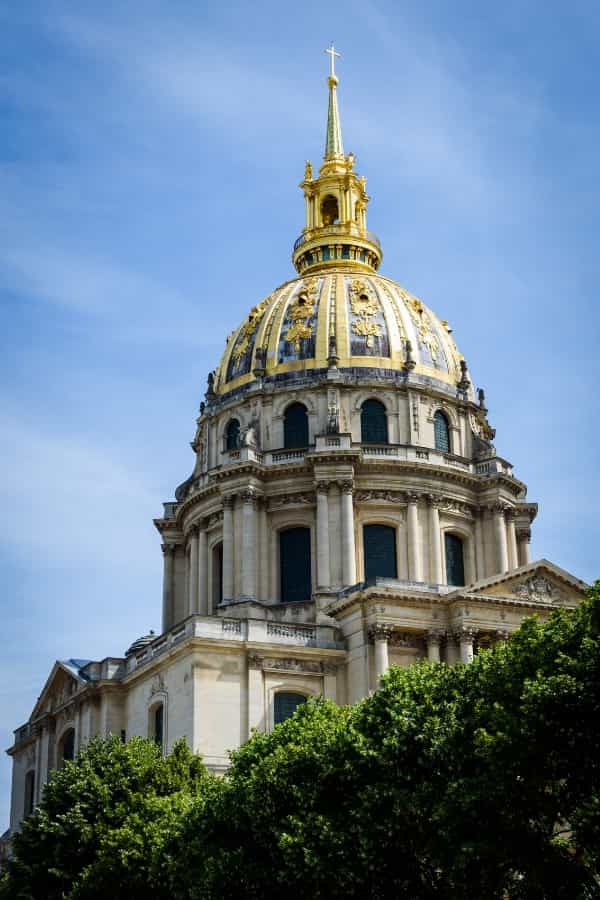 Part of the complex is the Dôme des Invalides.
It is the tallest church in Paris and easily recognizable with its large golden dome.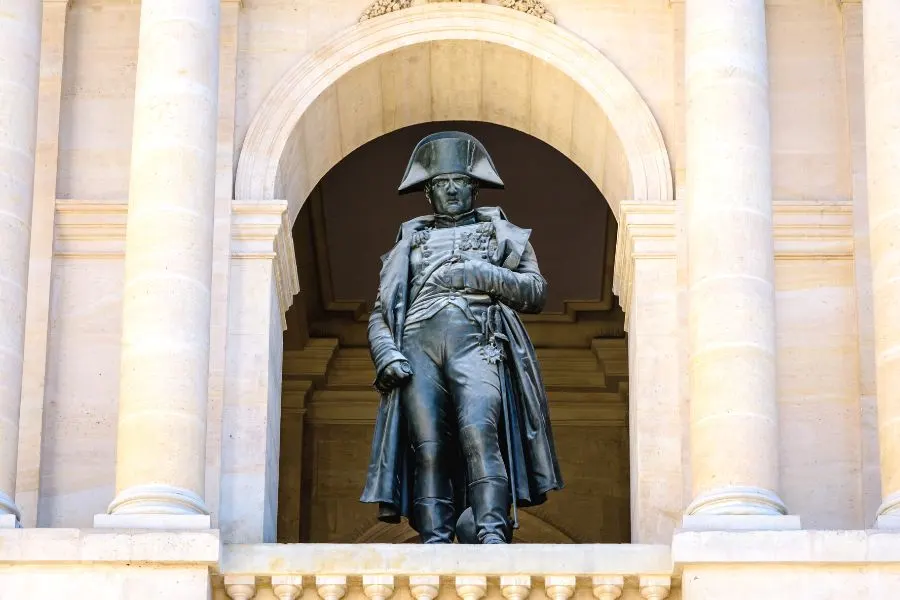 Inside, you will find the remains of some of France's most important war heroes, most notably Napoleon Bonapart.
Invalides Tickets
If you choose to purchase tickets at the door instead of in advance, you will find two ticket locations.
Northern entrance (facing the Seine) is open every day from 10 a.m. until 5.30 p.m. (8.30 p.m. on Tuesday nights)
Southern entrance, on the Place Vauban side, is only open on Tuesdays, Saturdays and Sundays from 10 a.m. to 5.30 p.m.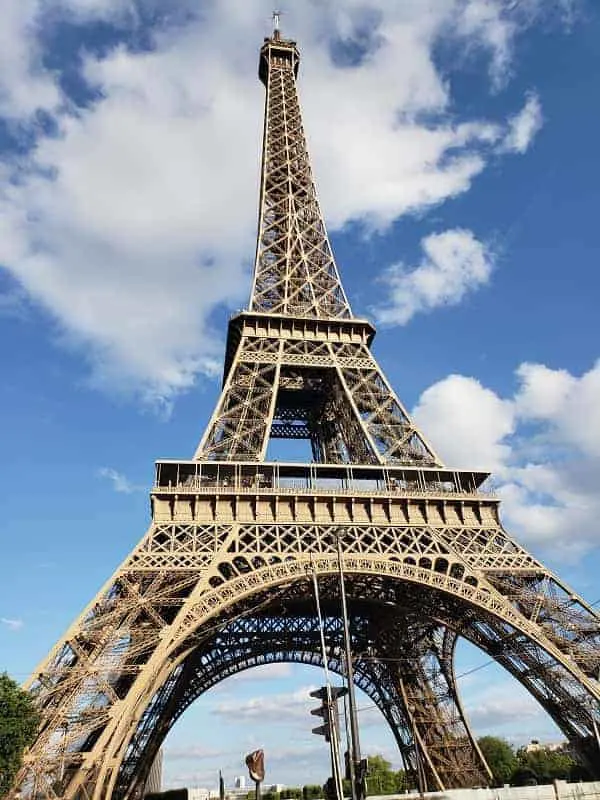 Eiffel Tower
Your three days in Paris itinerary is not complete without seeing one of the most recognizable landmarks in the world, the Eiffel Tower.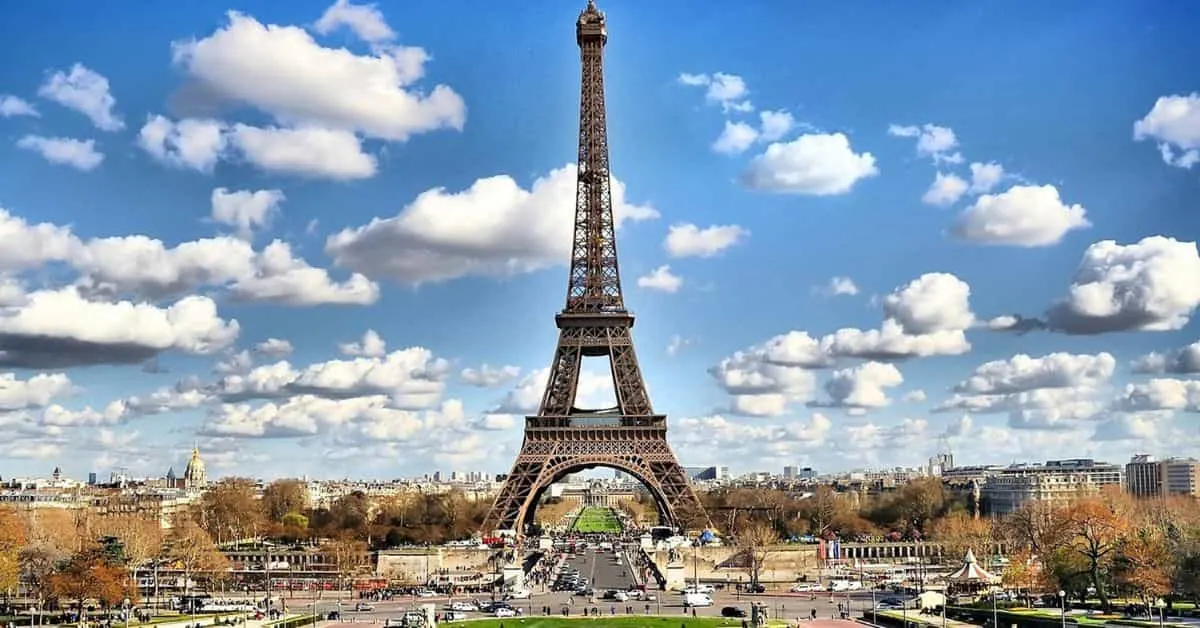 Tickets for the Eiffel Tower vary in price depending on which level you would like to climb to and how you would like to get there (stairs or elevator).
The first two levels have restaurants and the top level has the highest observation deck in Paris.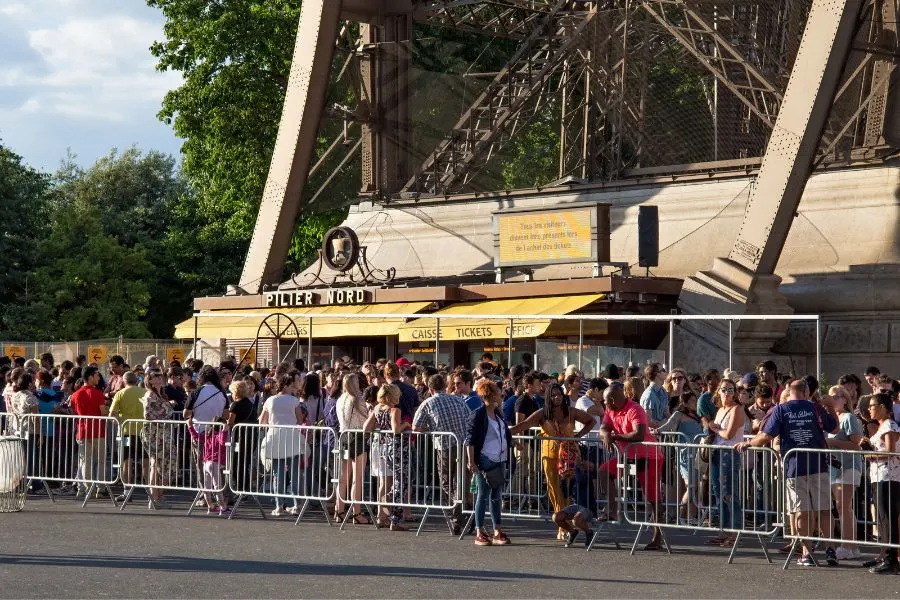 Be sure to get your tickets to the Eiffel Tower in advance so you don't spend ALL DAY waiting in the line.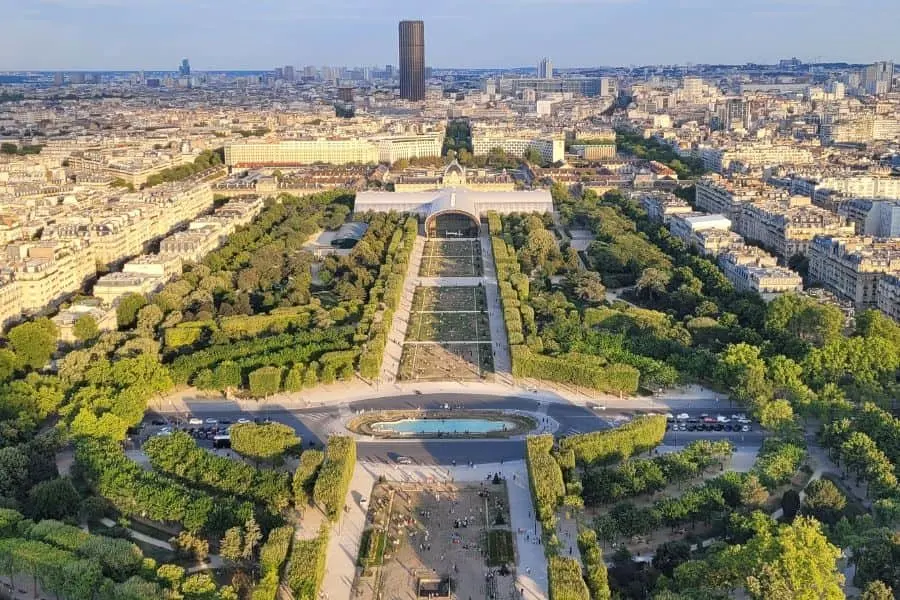 While you can go all the way to the top, views from the second level are amazing and way less expensive.
Day 3 in Paris Itinerary: Palace of Versailles or Disneyland Paris
Your last day in Paris should be spent in one of two places: The Palace of Versailles or Disneyland Paris. Both of these are great options depending on how you want to spend your day.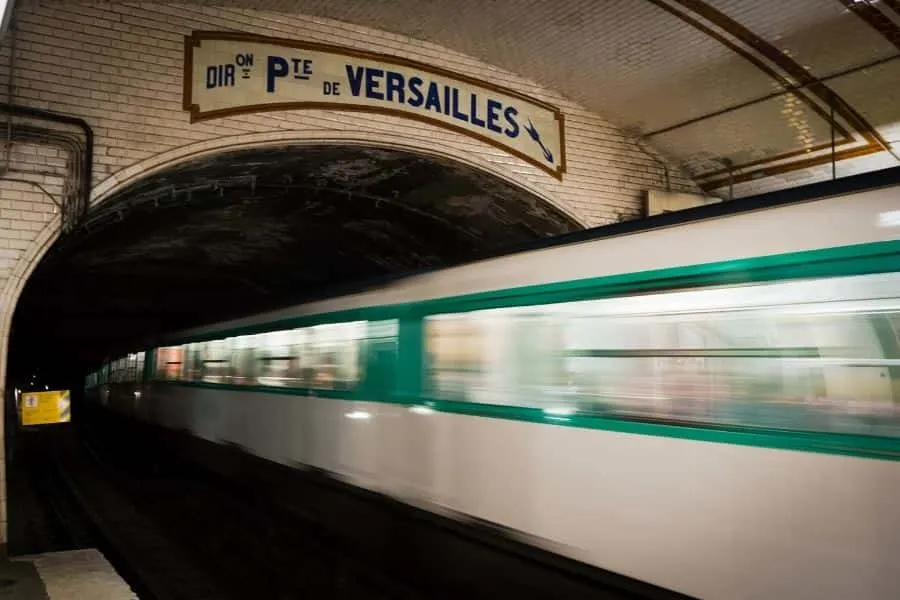 Getting to Versailles from Paris
Reaching Versailles by train is the cheapest option. From central Paris, the cost of a round trip to the Palace of Versailles is €7.
When you go to the métro station, be sure that you buy tickets for Versailles-Château – Rive Gauche. You will receive 2 tickets. One is for going & the other for the return trip. So don't lose the second ticket for your return from Versailles to Paris!
The train ride is usually less than 45 minutes, but it is Paris, so you never know.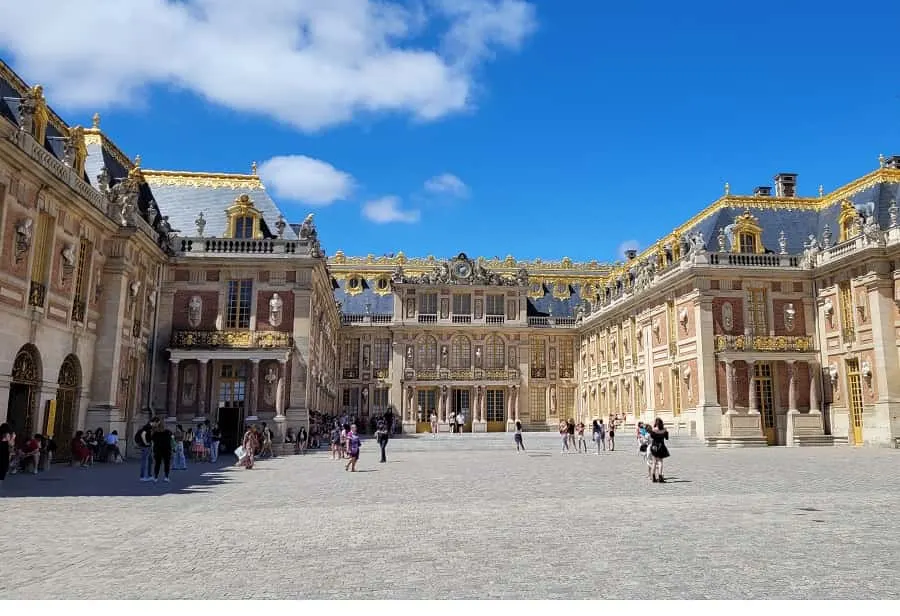 Once you get to your stop at Versailles, you will find getting to The Palace of Versailles is only a 13-minutes walk. There are signs to guide your way.
Consider doing a guided tour of Versailles that will also allow you to see the beautiful gardens.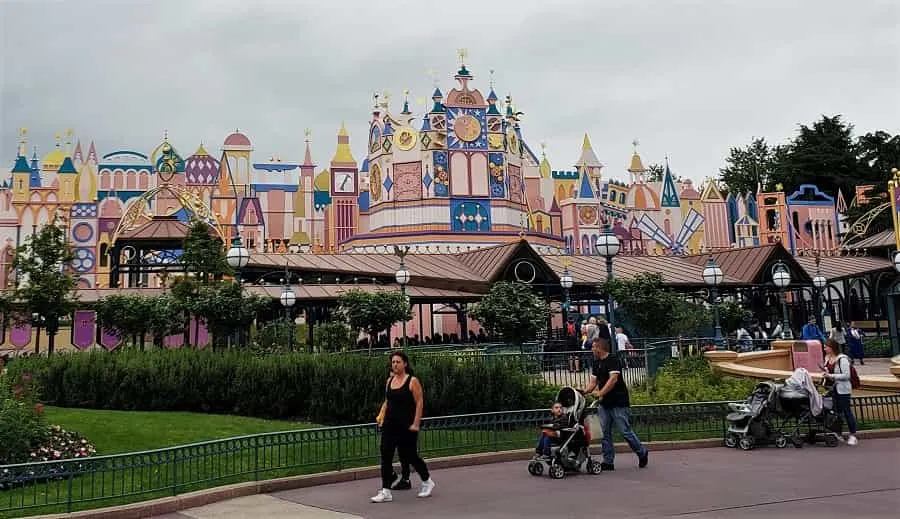 Getting to Disneyland Paris from Central Paris
While Disneyland Paris is in Paris, it is 20 miles (32kms) to the east of central Paris. The best way to travel to Disneyland Paris is on the RER (Regional Express Network).
The A Line of the RER system ends at Marne-la-Valee station which is literally right next to the front gates of Disney Village and the theme parks at Disneyland Paris.
You can buy tickets at Metro and RER Railway Station. When you purchase your ticket, you will need to know what zone you are currently in and what zone you are going. Disneyland (Marne-la-Valee) station is in zone 5.
A single one way ticket from central Paris to Disneyland Pairs costs approximately €8.
Trains to Disneyland Paris run every 15 minutes and the trip is just under 45 minutes.
We hope that you have a magical time in Paris and are able to get the most out of your time there.