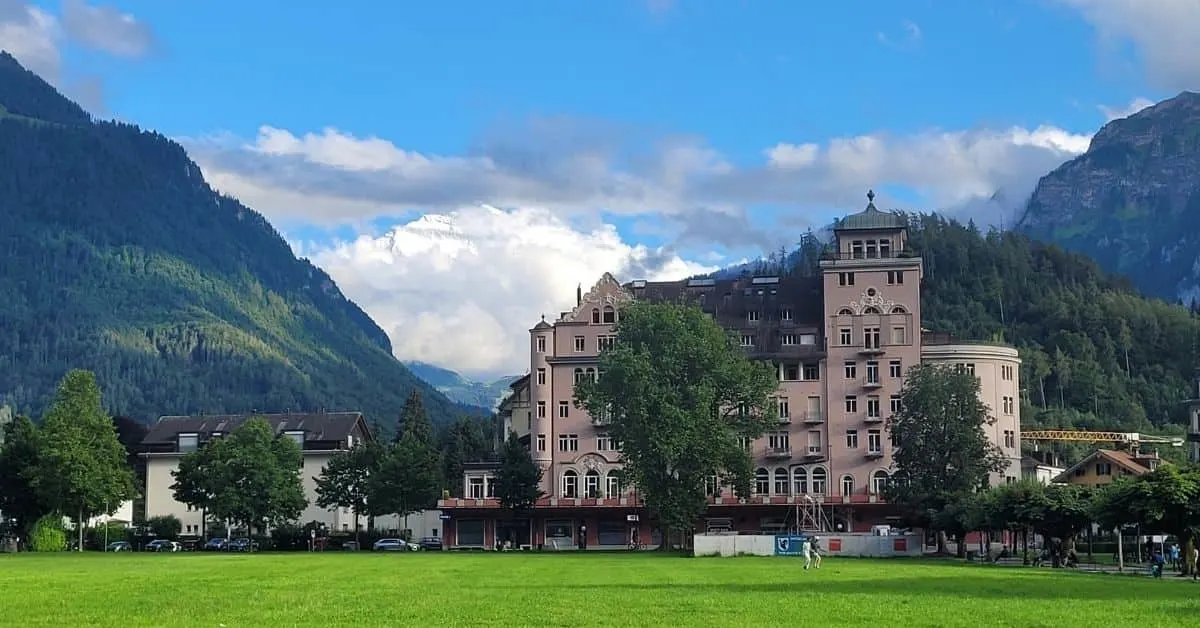 If you're looking for an adventure-packed vacation, then Interlaken, Switzerland should be at the top of your list. With its jaw-dropping natural scenery and wealth of activities to choose from, you'll never be bored in this alpine wonderland. Those looking for things to do in Interlaken will not be disappointed!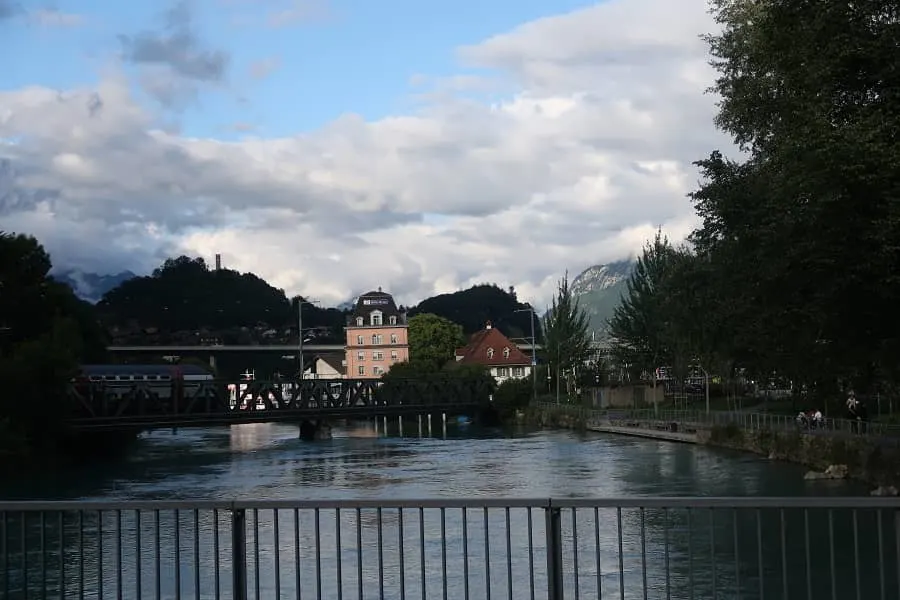 Interlaken is located at the base of the Haslithal and Lauterbrunnen Valley. It's surrounded by beautiful green mountains and situated between two crystal clear lakes (Lake Thun and Lake Brienz).
The town is near the Eiger, Monch and Jungfrau which form the border of the Jungfrau-Aletsch Unesco World Heritage Site which makes Interlaken the perfect destination for people who enjoy the great outdoors.
Wondering about the best things to do in Interlaken? We have several activities you should take advantage of doing while in town.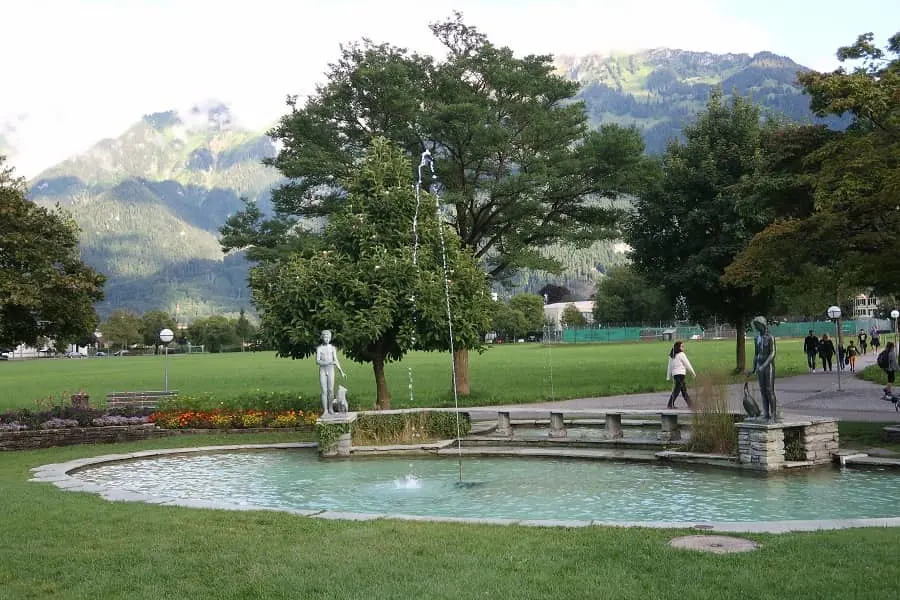 Best Things to Do in Interlaken, Switzerland
Free Walking Tour
Stroll through Interlaken with a local guide who knows the area, its history and secrets. The tour is about 2 hours and involves a great deal of walking. It is free, but tips are appreciated.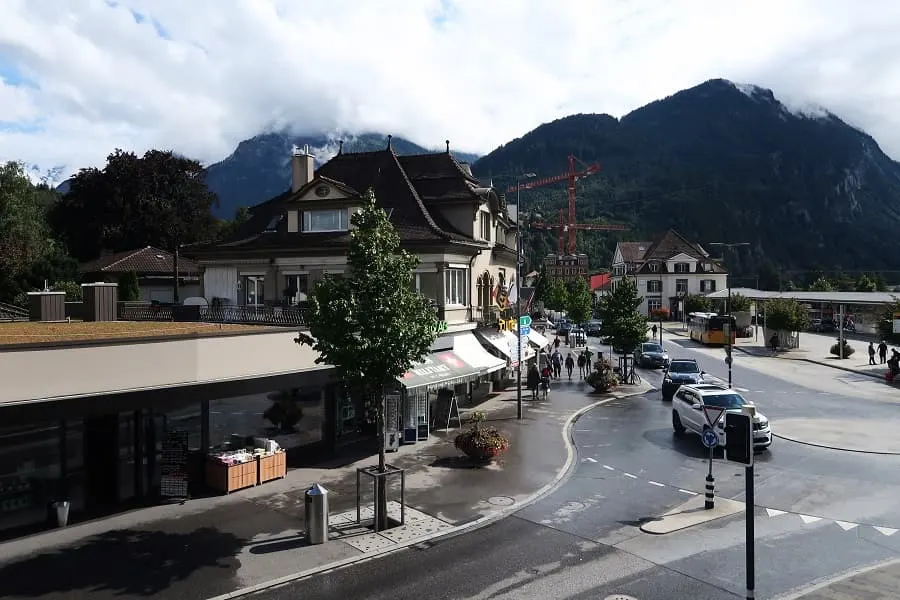 Departure times and meeting points:
Tours take place on Monday, Wednesday and Saturdays. For the public tour there's no booking required, just meet us at one of the meeting points:
10:40am – Balmers Hostel, Hauptstrasse 23, Matten
10:50am – Backpackers Villa Sonnenhof, Alpenstrasse 16, Interlaken
11:00am – Ticket-Shop (Arab Service Interlaken), Höheweg 95, Interlaken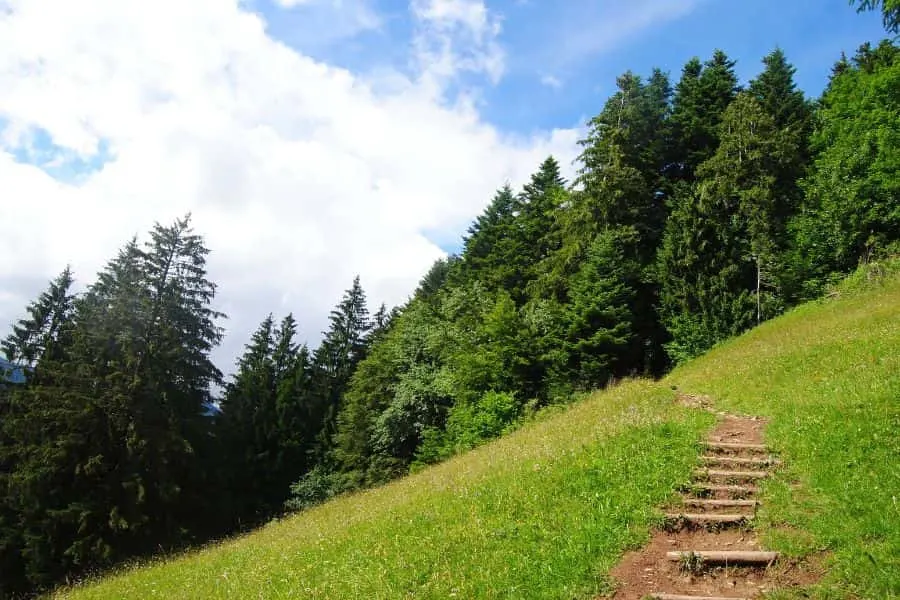 Hiking and Biking
Interlaken is the perfect place to get outside and explore. Whether you're hiking through the mountains or biking along the lakes, there are endless opportunities for fun in this beautiful part of Switzerland.
You can hike through lush forests, along lakeside paths, or up mountainsides with breathtaking views.
And if you's rather bike, there are plenty of routes that will take your breath away!
Don't worry. You don't have to bike up hill.
Many people will take a train or cable car up and then bike down. It is an invigorating way to see views from places you might not otherwise ever step foot.
There's no better way to spend your time than exploring this gorgeous area on foot or by bike.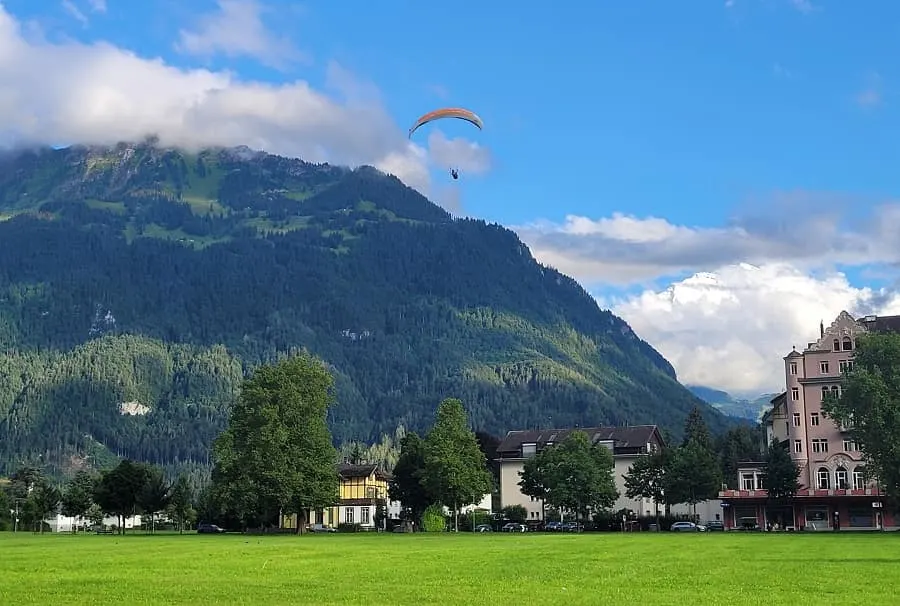 Paragliding
If you have ever wanted to Paraglide, there is no better place that in Switzerland.
The steep hillsides of Interlaken offer some of the best views for your first time flying.
There are plenty of companies that specialize in tandem paragliding in Interlaken and if you are looking for one, you will have no trouble finding a group going nearly every day!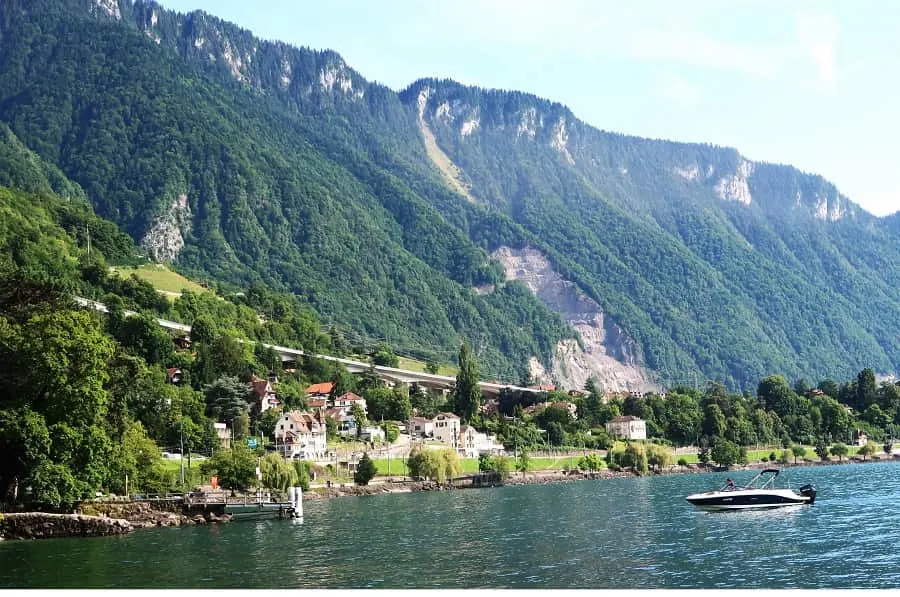 Boating on Lake Thun or Lake Brienz
There is no better way to see all that this region has to offer than by taking a boat ride across one of these lakes. Lake Thun is is west of Interlaken and Lake Brienz is east of Interlaken.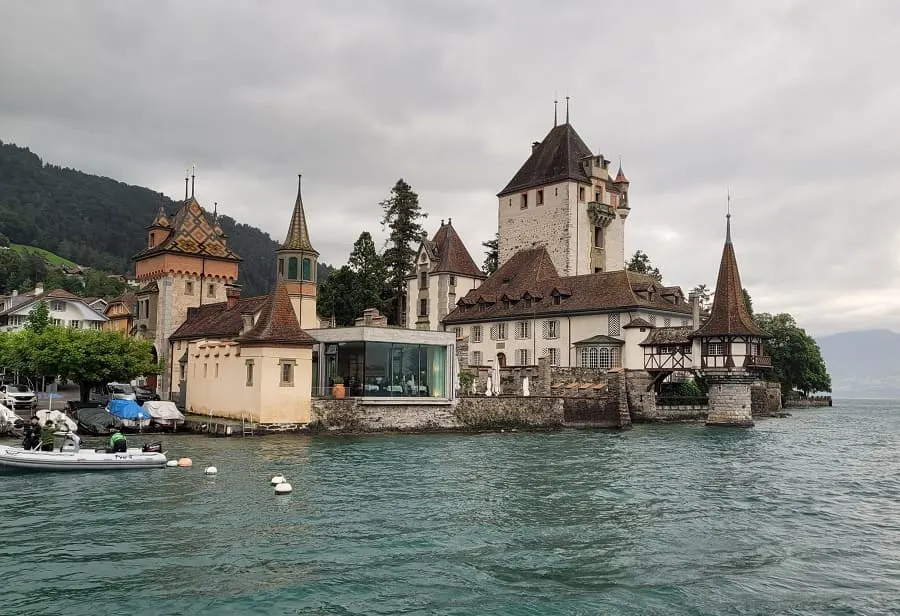 Oberhofen Castle
The place you really should visit while on Lake Thun is Oberhofen Castle. This 13th-century castle was built on the foundations of a 10th-century structure, & houses a museum that chronicles the history of the region.
In addition to its historical significance, Oberhofen Castle is also notable for its architecture; the castle features Gothic and Renaissance elements, and its imposing silhouette is reflected in the lake below.
Visitors can tour the castle grounds and gardens, and take in panoramic views of Lake Thun and the surrounding Alps.
Oberhofen Castle is one of Switzerland's most popular tourist destinations, and its beauty has inspired artists and writers for centuries.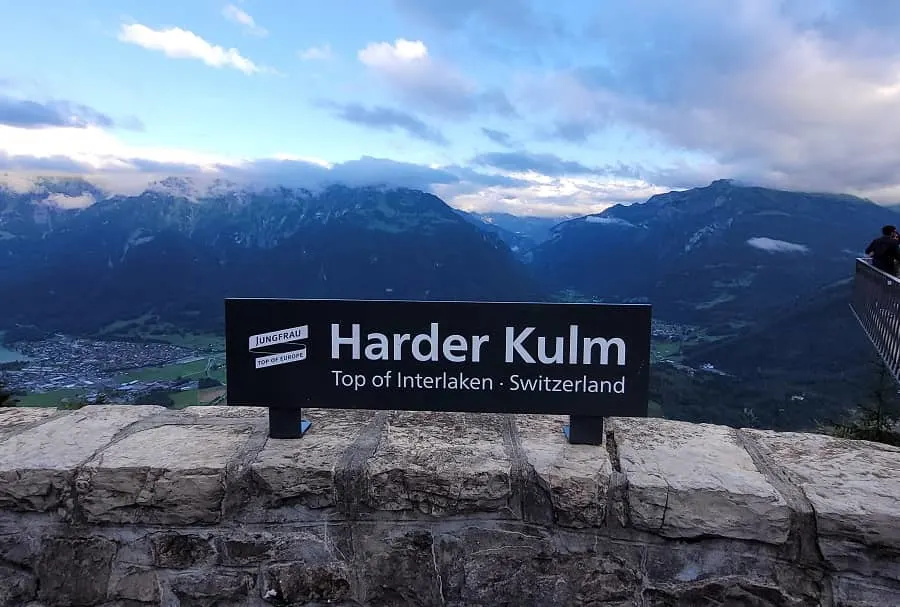 One of the best things to do in Interlaken is to see it from above!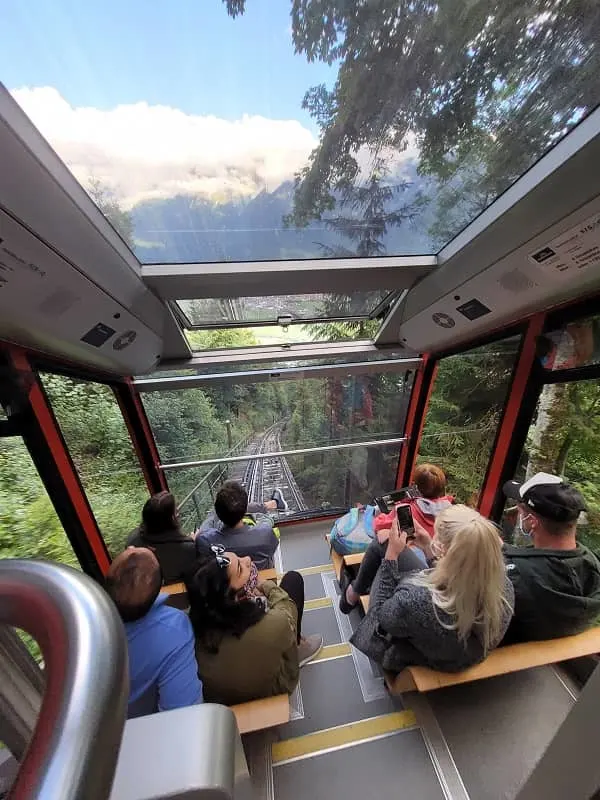 Take the funicular up to the Harder Kulm. The ride is only 10 minutes and you will feel as though you have been transported to a new world!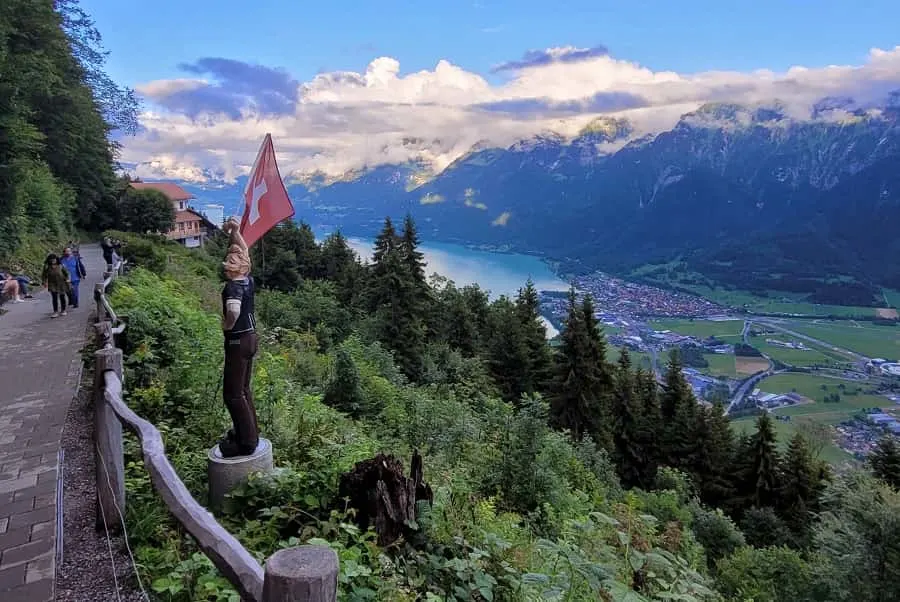 Wear good walking shoes as you will ascend along a winding walkway to make your way to the top to stand on the viewing platform.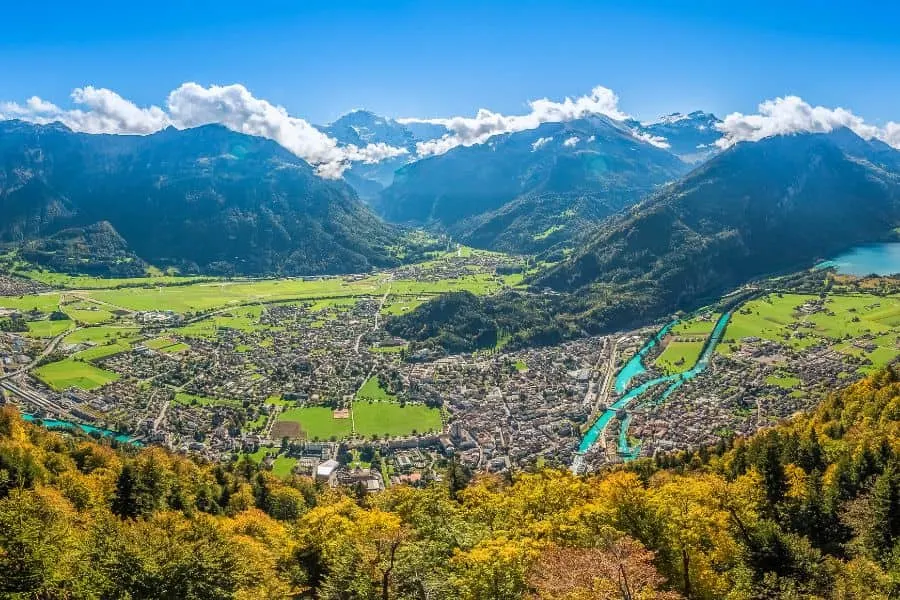 The viewing platform gives you views of Lake Brienz and Lake Thun, along with Eiger, Mönch, and Jungfrau.
To stay it is stunning is an understatment!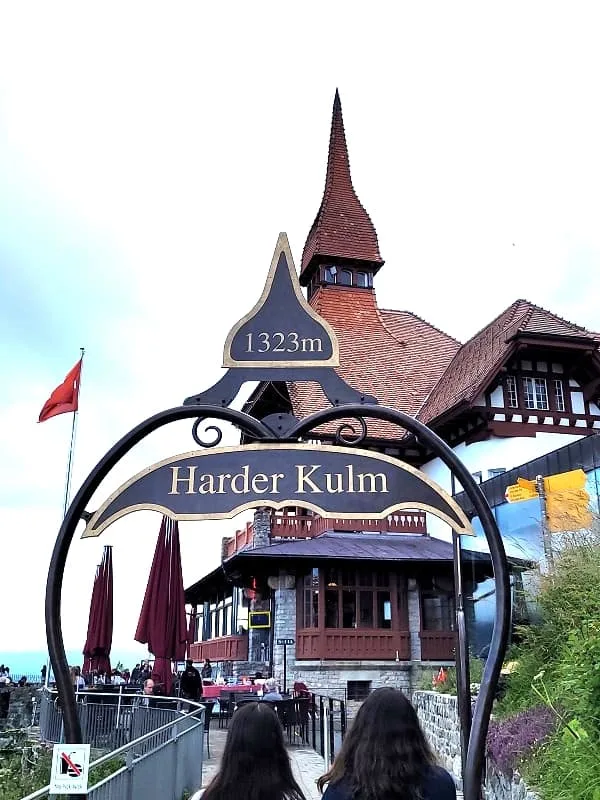 You can even grab a meal or a beer at the Harder Kulm Panorama Restaurant that sits adjacent to the viewing platform.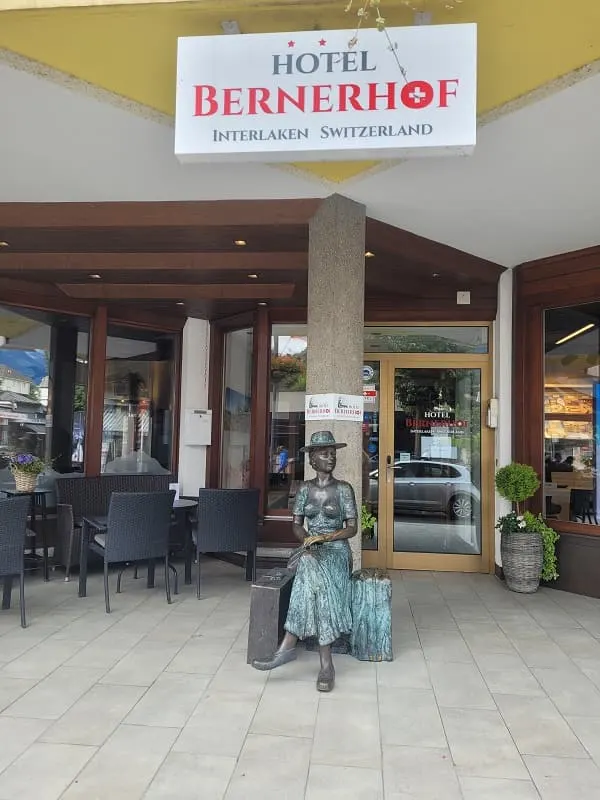 Where to Stay in Interlaken
When we visited, we stayed at the Hotel Bernerhof.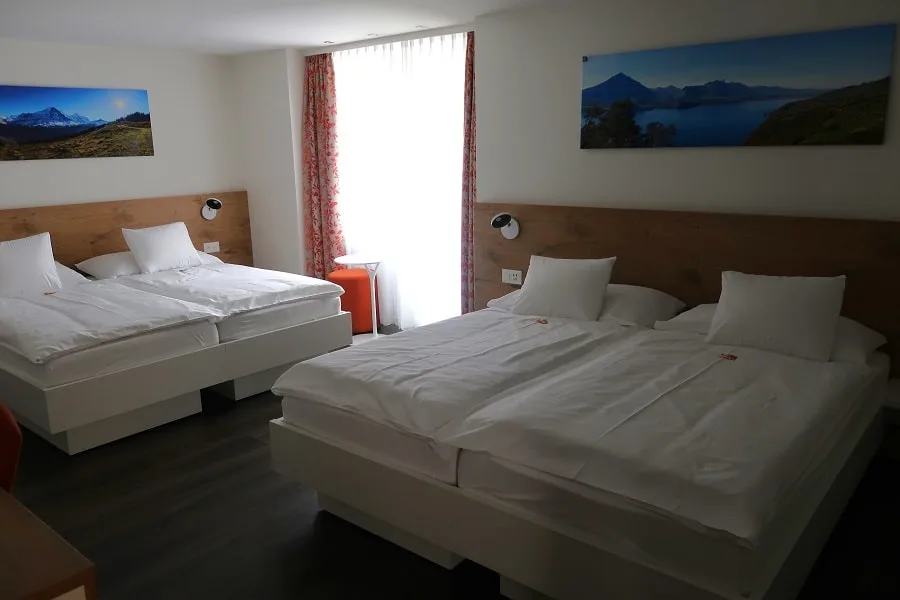 Centrally located, we had a family room that was roomy and had a balcony.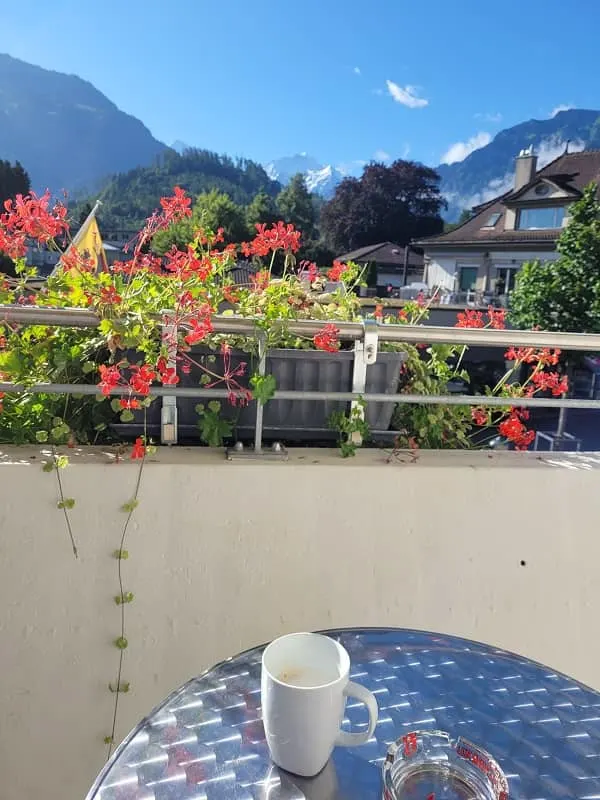 The balcony was a great place to enjoy a cup of coffee in the morning while looking at the spectacular views.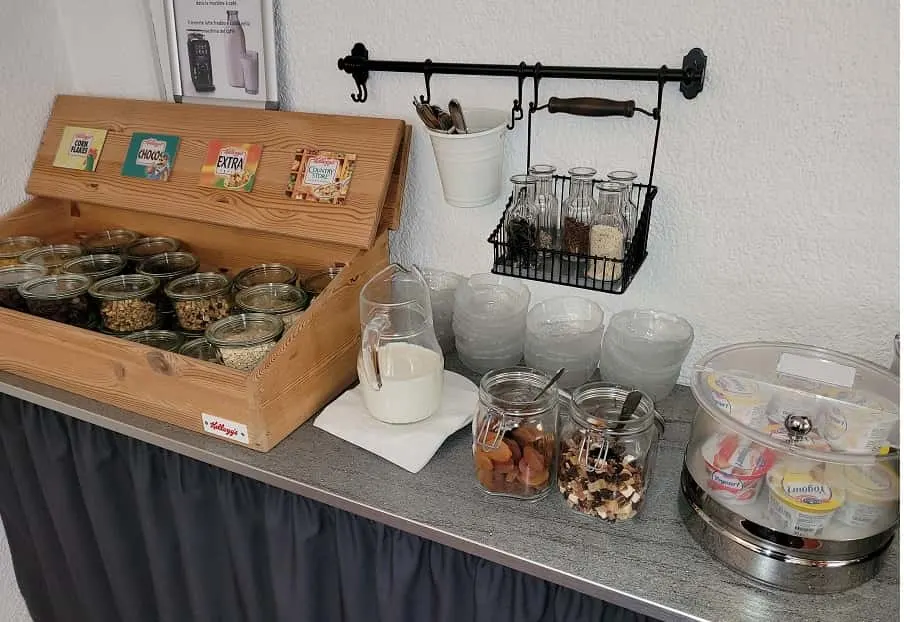 A lovely breakfast buffet is included that has eggs, bacon, assorted cold cuts & cheeses along with fresh fruit, cereal & yogurt bar.
If you're looking for an unforgettable European vacation, look no further than Interlaken, Switzerland. With its stunning mountain scenery and wealth of activities to choose from, you'll never find yourself bored while visiting this picturesque town.