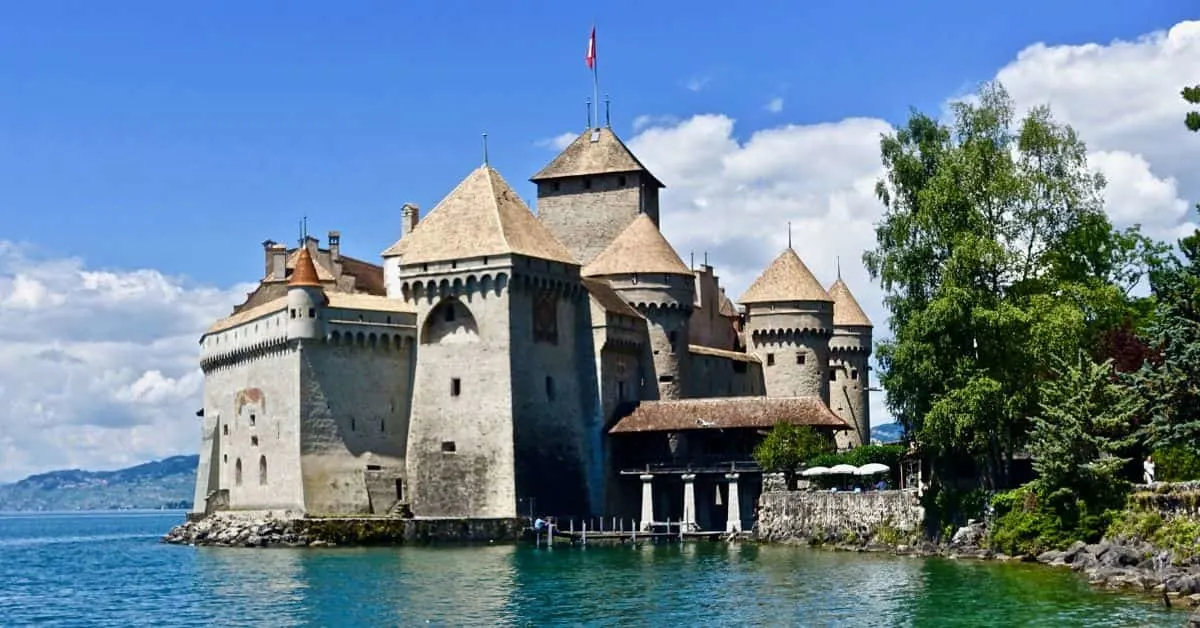 Looking for an interesting day trip destination? How about Chillon Castle on Lake Geneva in Switzerland? This imposing castle was first constructed in the 1100s and has been added to and renovated over the centuries. Today, it is known as one of the best castles in Switzerland & one that you should make time to visit.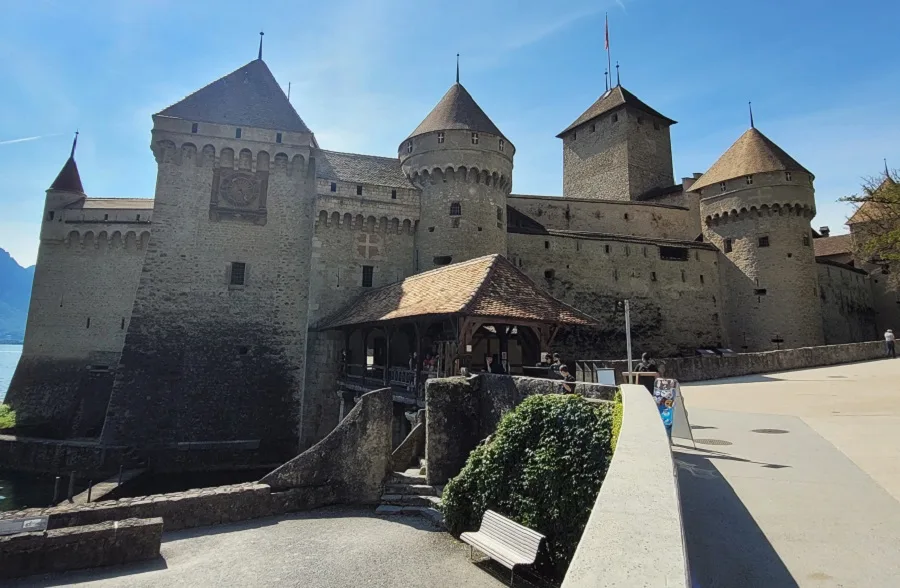 History of Chillon Castle
The earliest writings speaking of Chillon Castle date back to the 12th century, but chances are that it was actually constructed in the 11th century, with the area being inhabited since the Bronze Age.
Built upon a rock at the edge of Lake Geneva, it had a very strategic positioning that made it appealing for those wishing to control trade.
This led the Counts of Savoy to build their castle on the water.
They knew it would allow them control over trade between Italy and what is now France & Germany.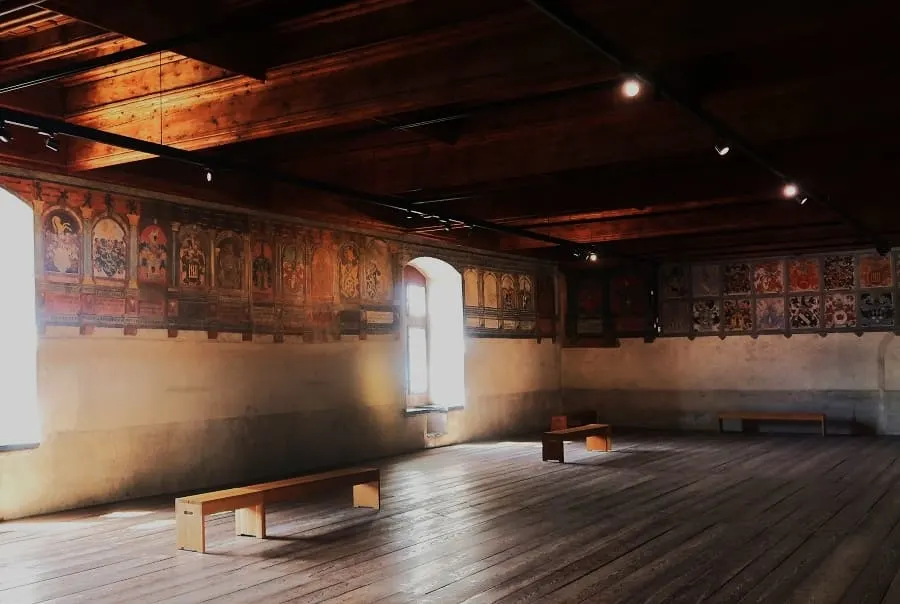 While it was a fortified structure, the castle on the water didn't serve as an official home to royals until the 13th century when Peter II turned it into his own residence.
Much of what remains of Chillon Castle is from that era.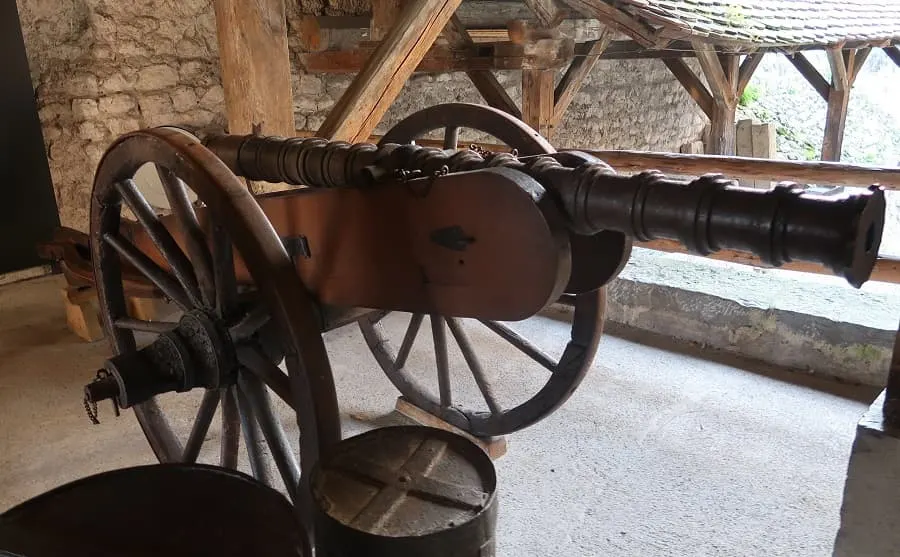 After the reign of Peter II, the castle fell into disrepair & was later taken over when the Bernese arrived in 1536.
Since it wasn't as habitable as it once had been, it became used as a storage facility for weapons & armory.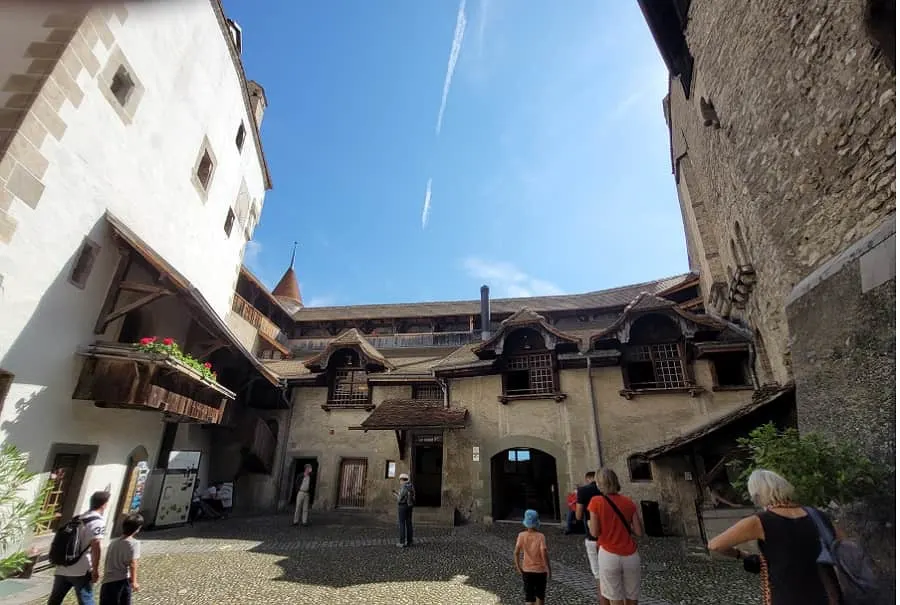 Use as a storage warehouse remained true when seized during the Vaudois Revolution, and then later turned into a state prison.
It was during this time that many popular Romanic writers took it upon themselves to write about this castle on the water.
The most notable mention of Chateau de Chillon is from British poet Lord Byron who documented the story of Chillon inmate François Bonivard in his 1816 poem The Prisoner of Chillon
Today, Chillon Castle is owned by the State of Vaud & has been completely restored to its original condition.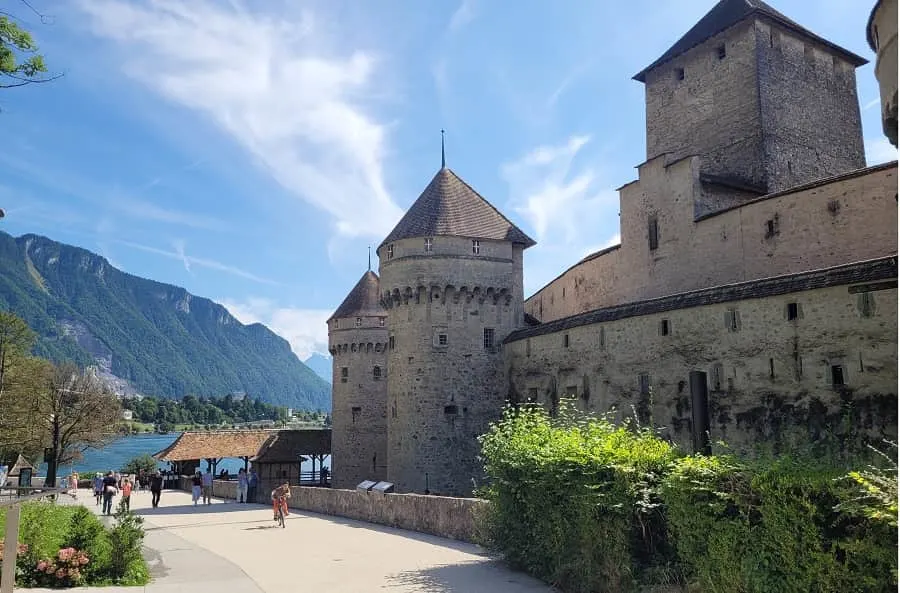 What Makes Castle Chillon one of the Best Castles in Switzerland
A day trip here allows guests to step back in time, visiting 36 rooms and cobbled courtyards just as they would have been at the time of its heyday.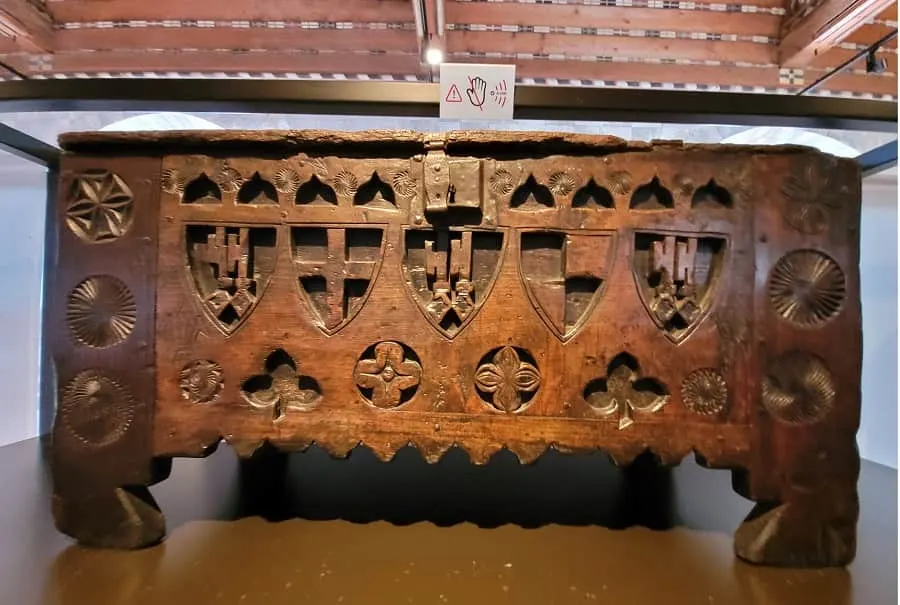 Chillon Castle contains nearly 300 items that were recovered after extensive archaeological digging on the property.
All of these items, along with furniture, weaponry & armor are on display inside the castle.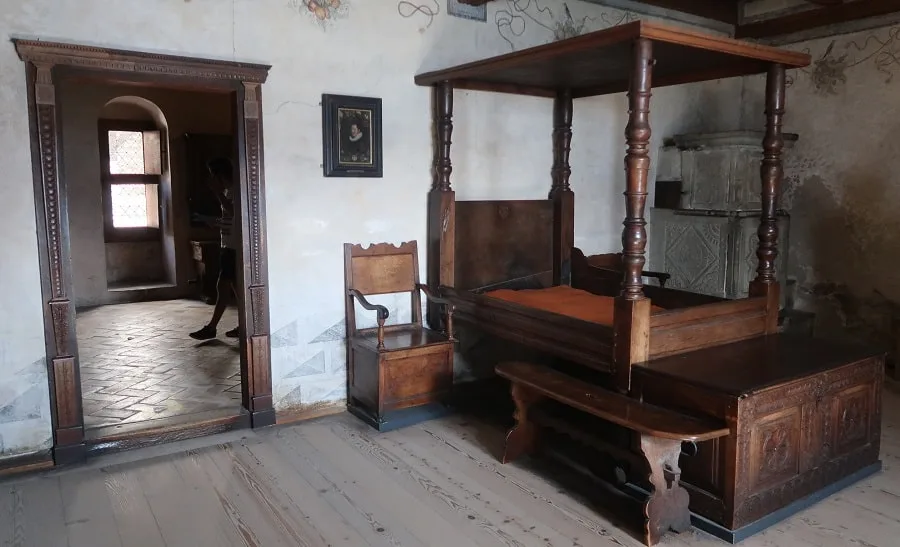 Walking through the castle is like stepping back in time.
This bedroom features period furniture from the Bernese.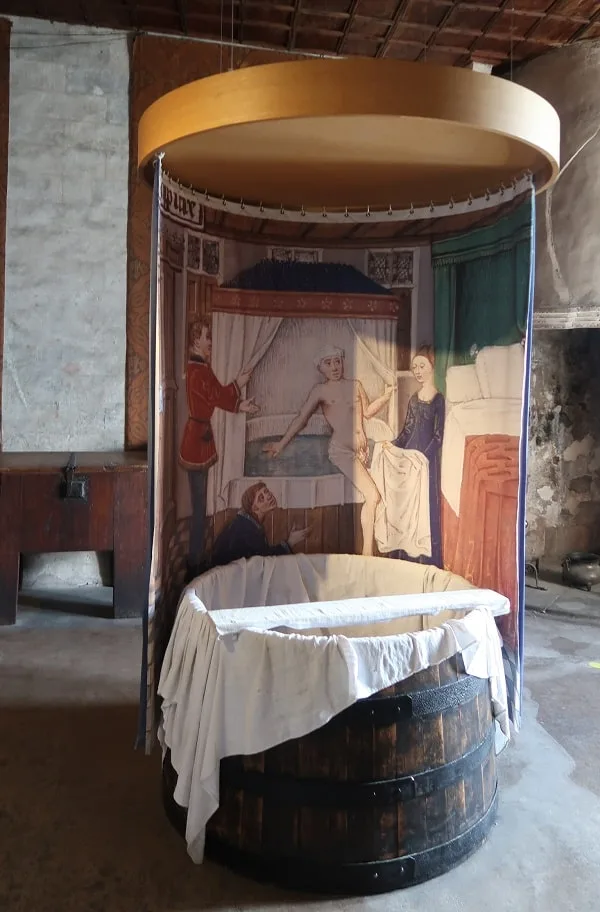 Bathrooms were usually located within the bedroom & quite often were no more than open bathing barrels and toilets that emptied into the lake.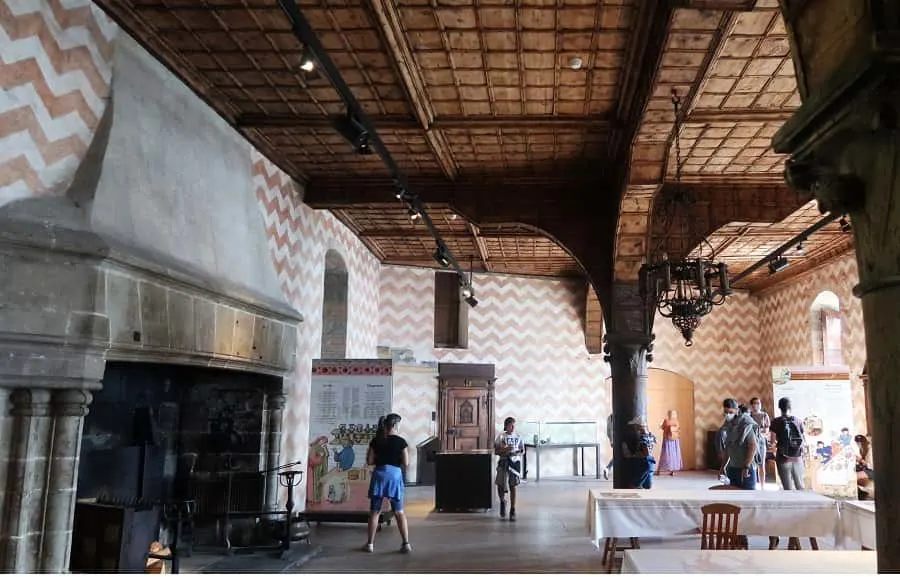 The Great halls where counts & dukes through lavish parties are just about as magnificent today as they were during its peak!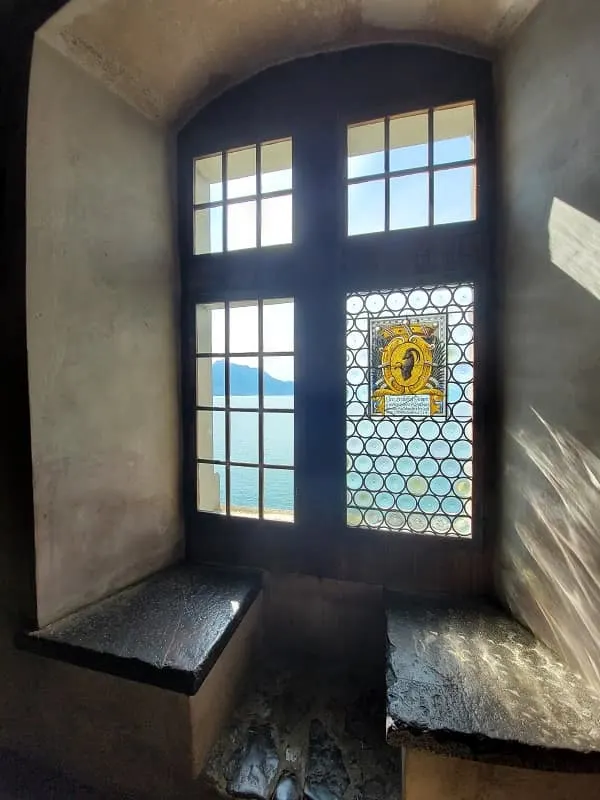 Castle views of the lake are just part of the reason this is considered one of the most beautiful castles in Switzerland!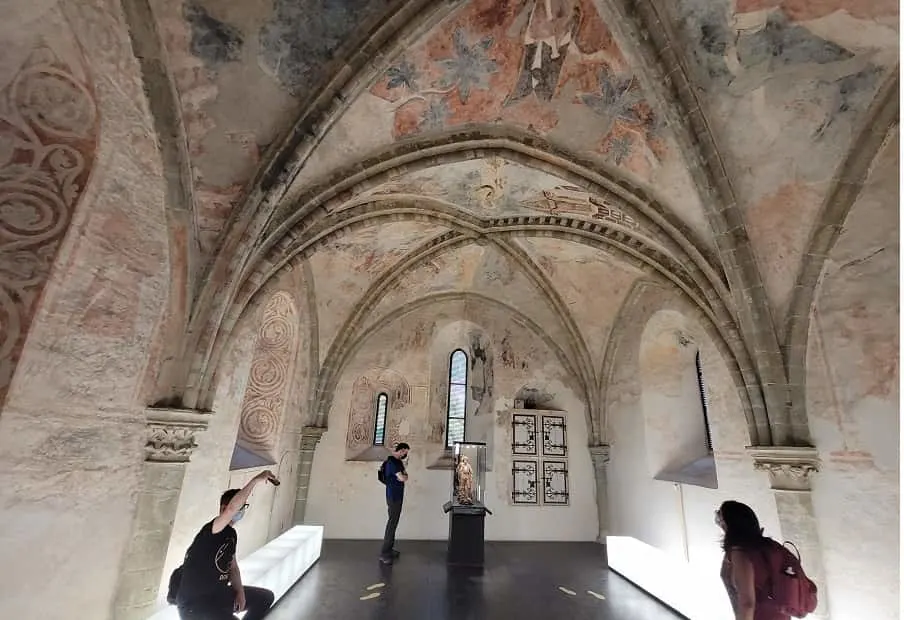 Along with the bedrooms & great halls, there is also a small chapel at Chillon Castle.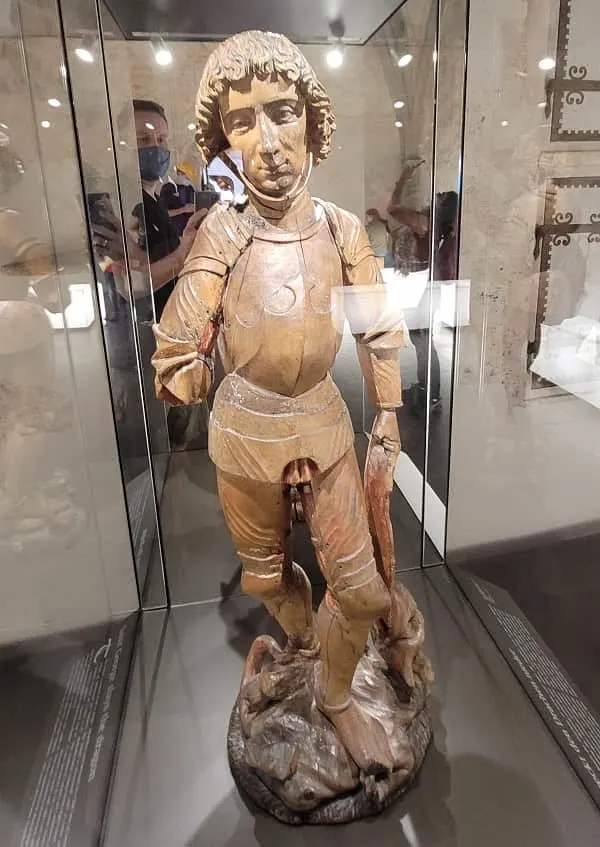 Saint George is the patron saint of chivalry & is after whom the chapel is named.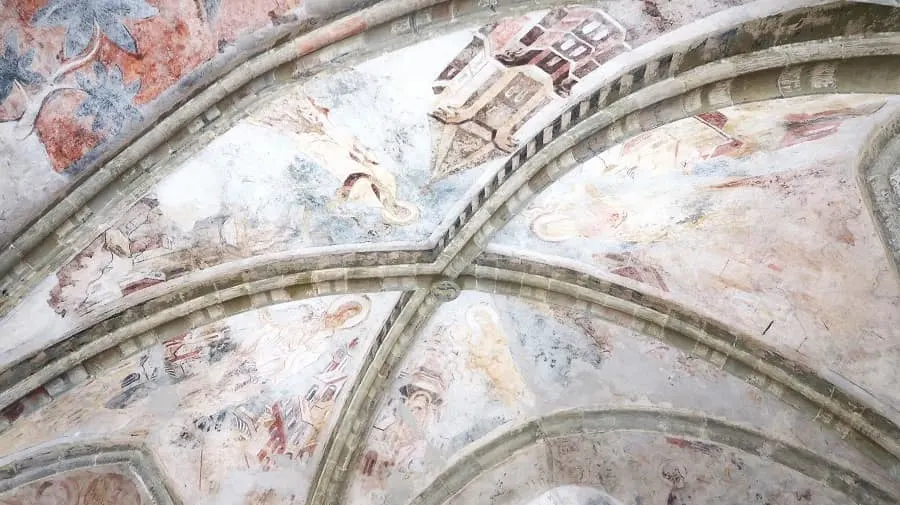 The Chapel of St. George contains medieval frescoes of prophets from the Old Testament along with apostles from the New Testament.
You can only see how brilliant the murals looked during the time they were painted.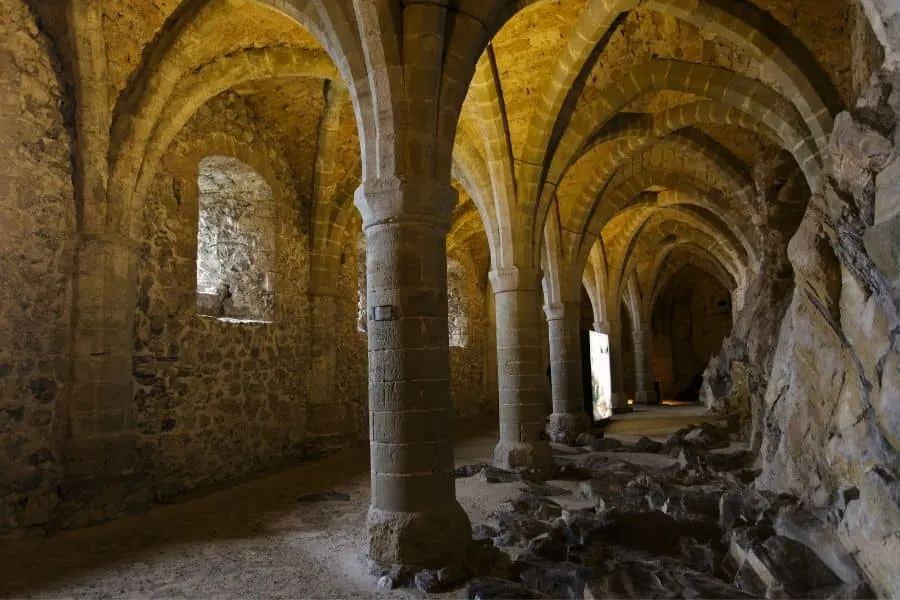 Guests can also walk to underground passages to see the prison and François Bonivard's cell (the Genevan patriot & inspiration for Lord Byron's The Prisoner of Chillon).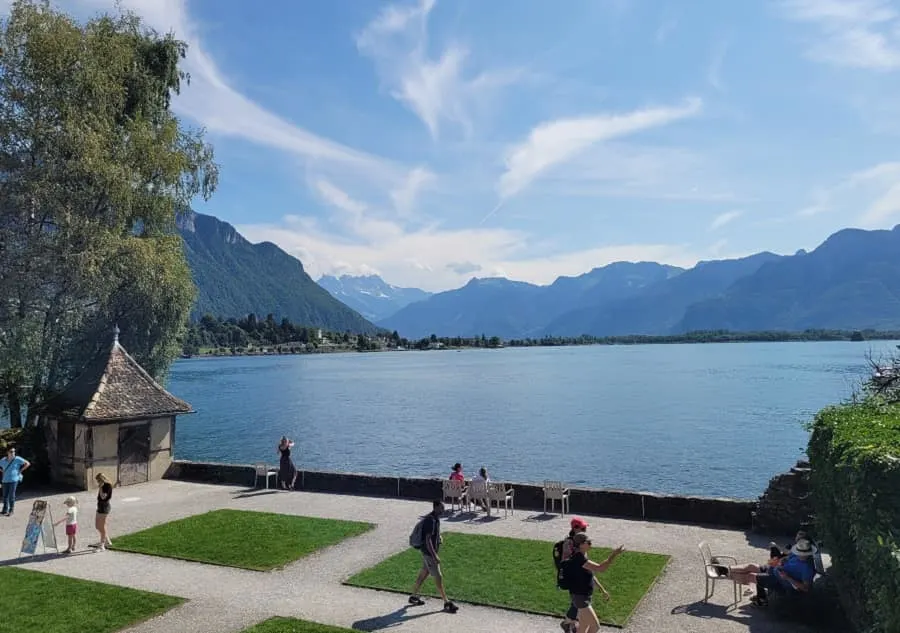 Visiting Chillion Castle
Guests can tour the castle on their own with or without an audio guide. Audio guides are an additional charge.
There is a good brochure (available in 17 languages) and a map that walks visitors through rooms in numerical order.
If you choose to do it self-guided, it will take you about 2 hours to see everything.
It should be noted that the castle is not wheelchair accessible.