We may earn money or products from the companies mentioned in this post. Read our disclosure policy.
When you think of Paris, you probably think of Notre Dame, Eiffel Tower and the Louvre. One place that is often over-looked is Disneyland Paris. Previously known as Euro-Disney, this park has really gone through a lot of changes in the past 10 years. While it has similarities to both Disneyland (California) and Disney World (Florida), Disneyland Paris has a few things to offer that set it apart from other parks. It is because of these unique experiences that I say Disneyland Paris is a must do when in Paris.
My favorite things in Disneyland Paris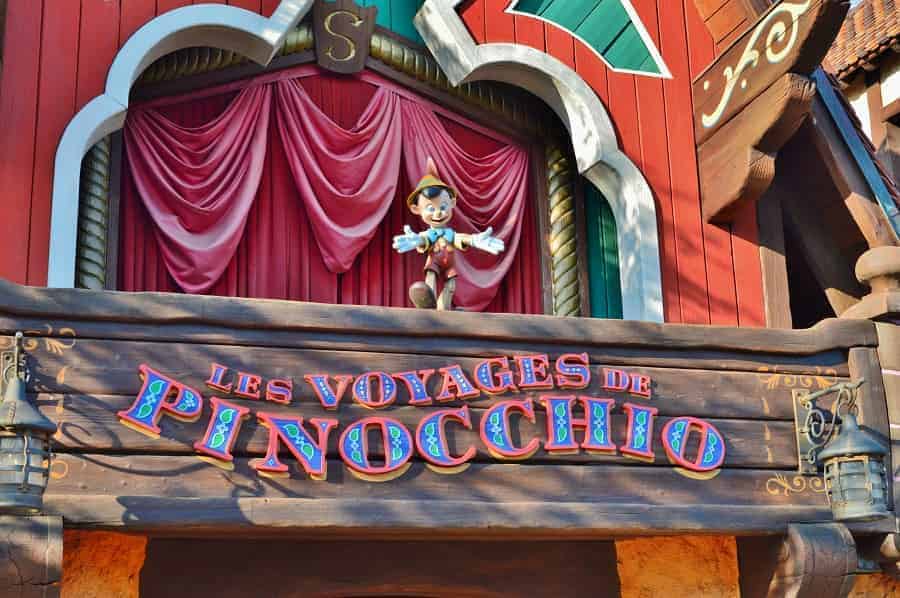 The Voyage of Pinocchio takes you on a ride through the story of Pinocchio. You will see his creation, Stromboli's Marionette show and the moment Pinocchio transforms into a real boy. While this ride is in French, if you are familiar at all with the story of Pinocchio, you will understand enough.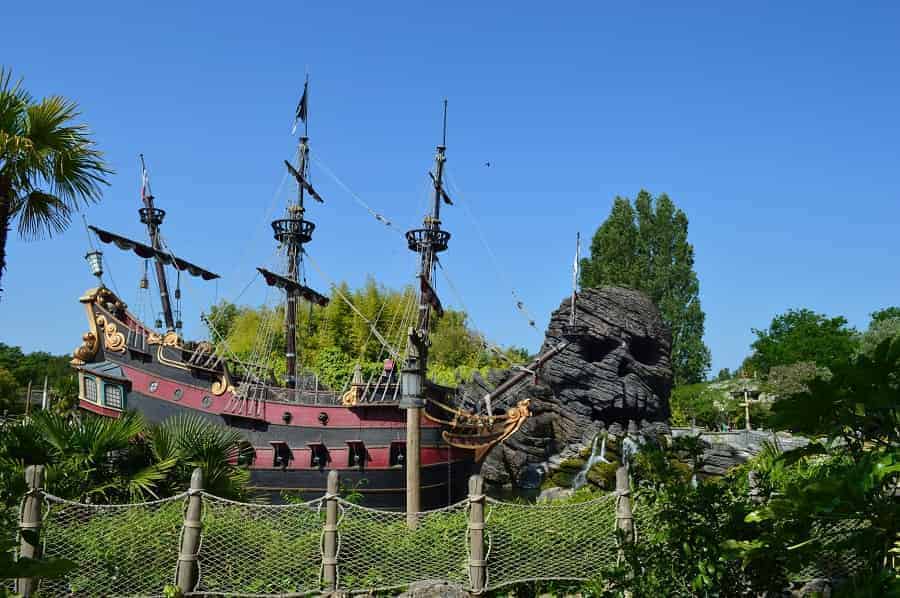 Pirate Galleon & Beach. You can travel through dark caverns to Skull Rock. There are two pirate playgrounds loaded with rope ladders, slides and even a plank.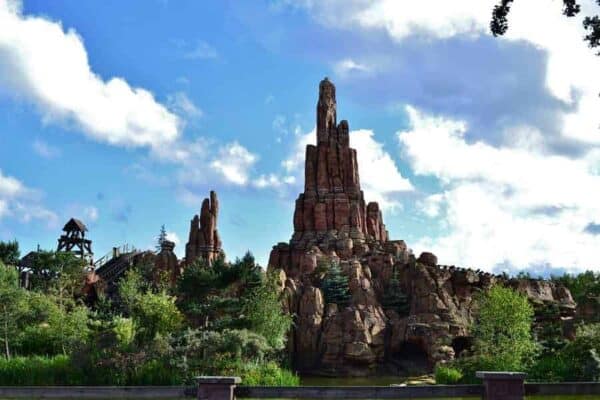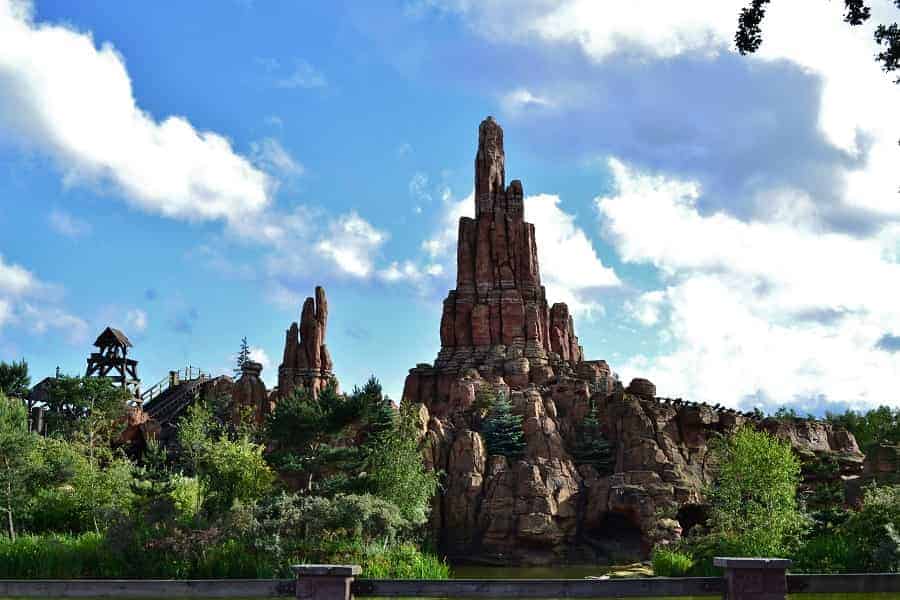 Big Thunder Mountain. This is just like the ride at Walt Disney World but BETTER! Climb in the mine cart and you will go on a rollercoaster ride through the mines.  What I love about this ride is that once you think it is over, it just keeps going! The experience is not to be missed.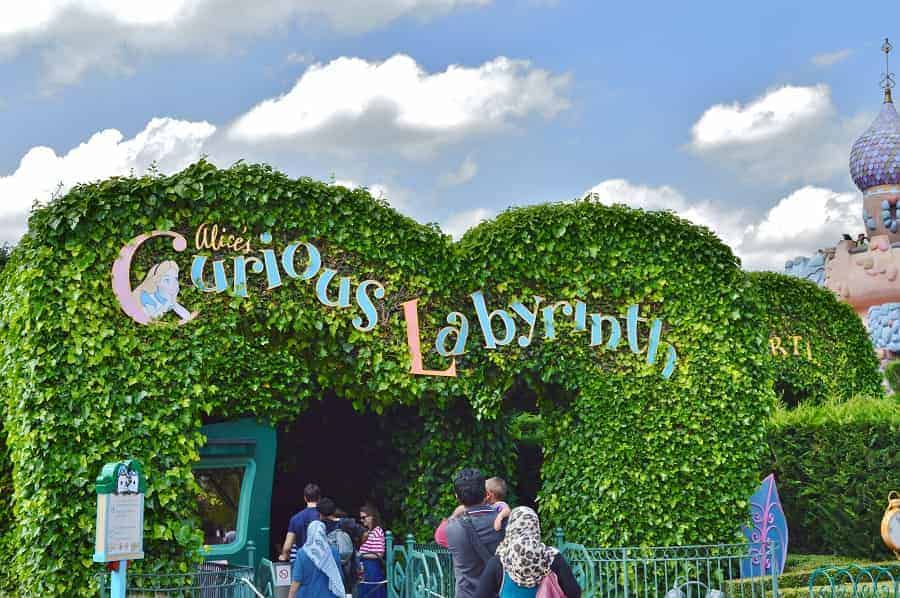 Alice's Curious Labyrinth takes you through the Queen of Hearts' daunting maze. When you get to the end, you can climb a mini castle for a great view of the the park.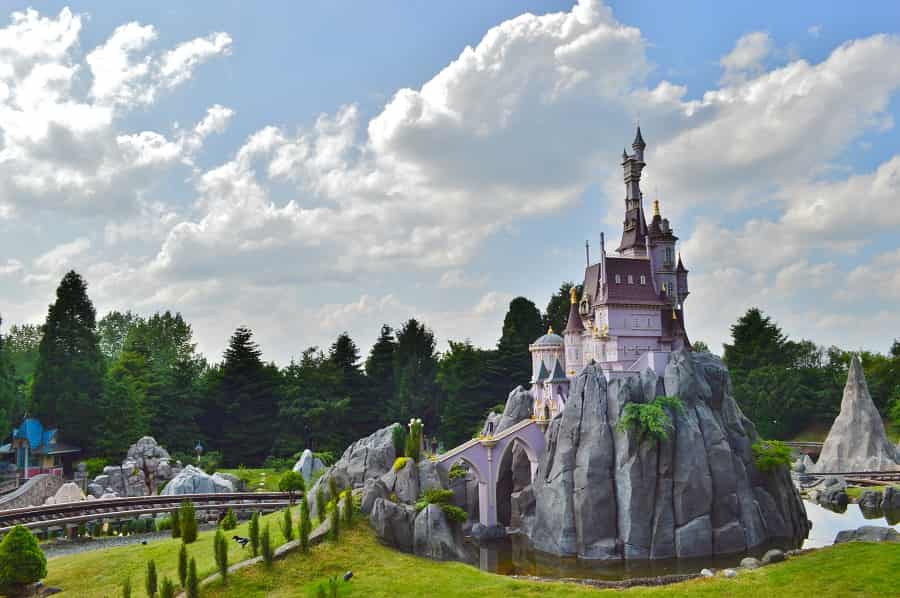 Take a trip on the Little Circus Train from Dumbo to get up close to the Beast's Castle from Beauty & the Beast.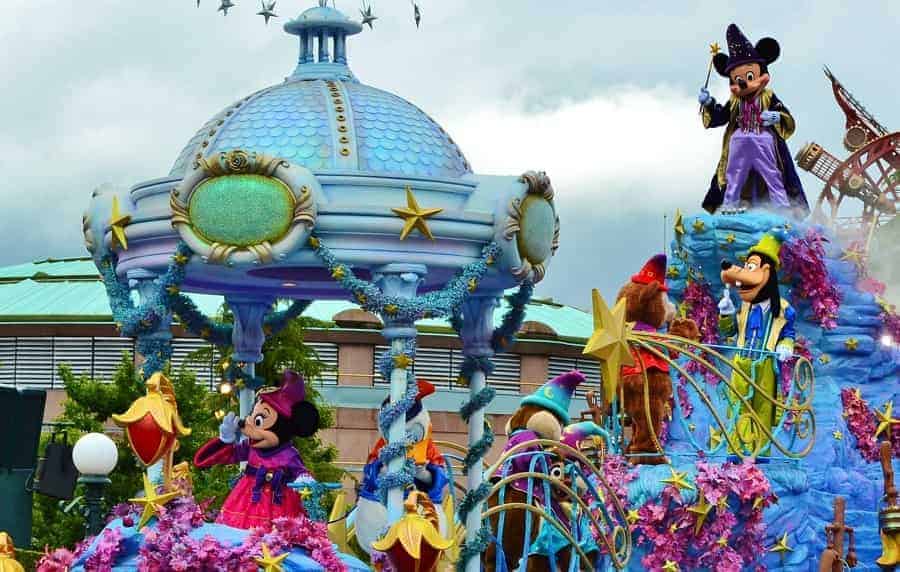 Who doesn't love a Disney parade. The parade at Disneyland Paris is really good. The floats are top-notch and really showcase each character or movie perfectly!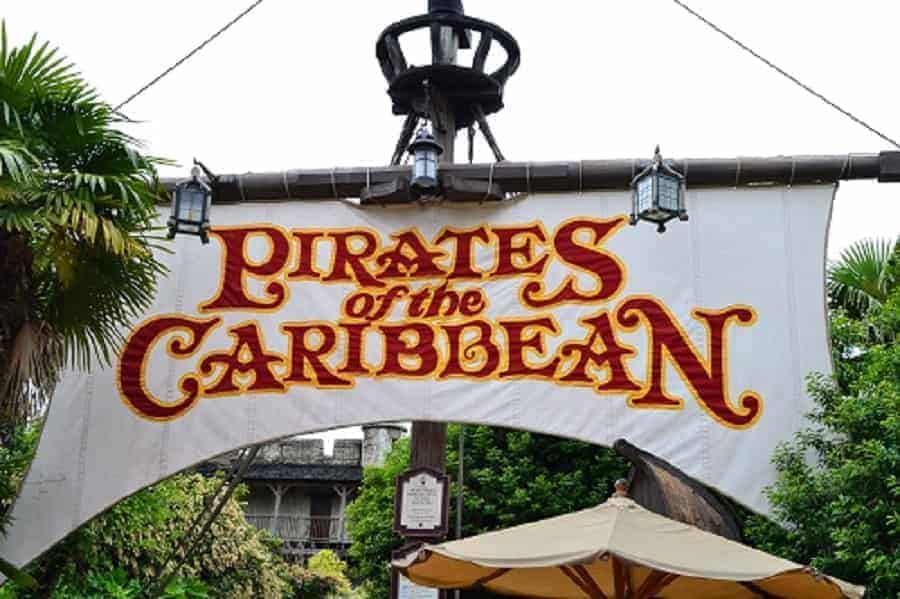 If you love Pirates of the Caribbean at Disneyland or Disney World, you are really going to love the version at Disneyland Paris. The ride is in French, has a lot of the same great scenes (minus the Jack Sparrow) but is MUCH longer. I really enjoyed it even though I had no idea what they were saying.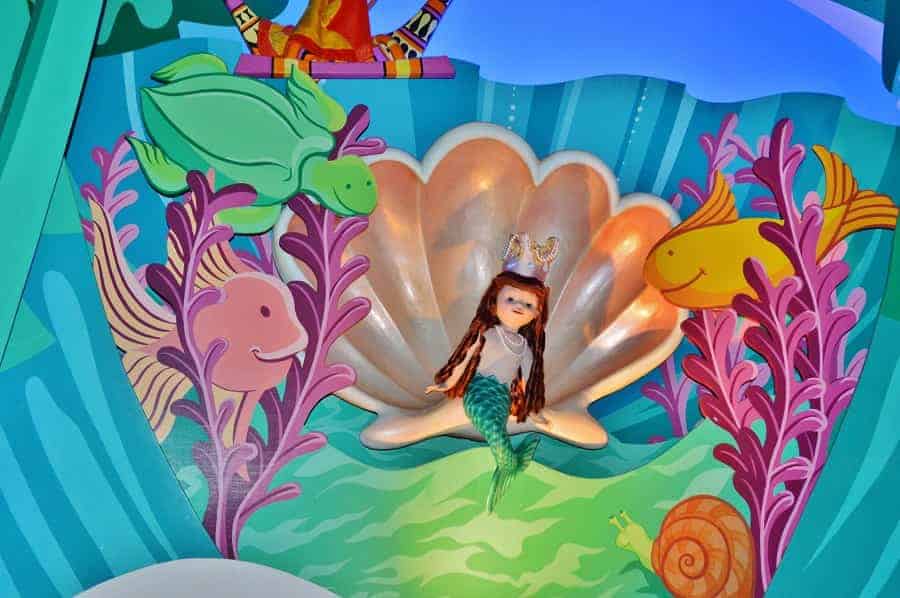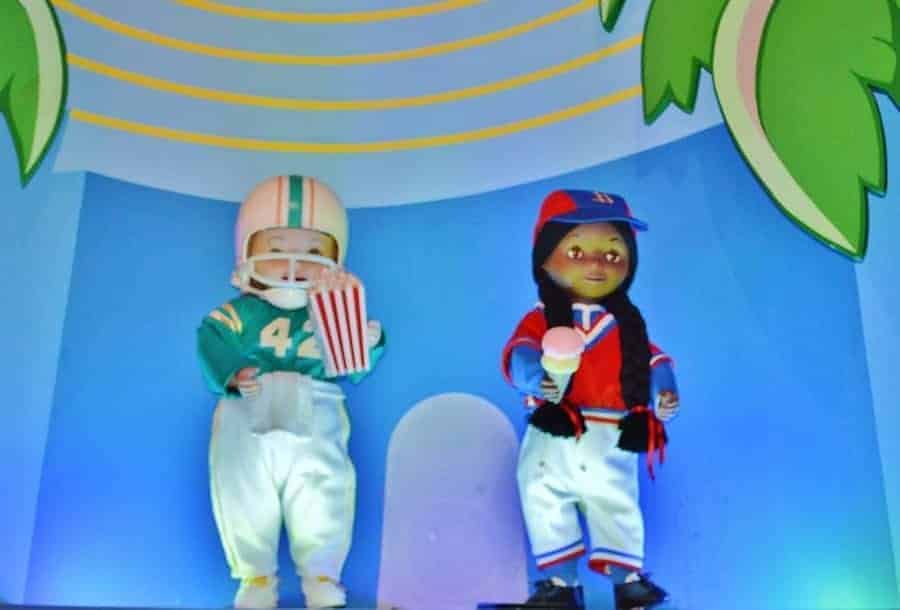 It's a Small World is a must see attraction no matter where else you have seen it.  What I found different is that the Disneyland Paris version of this ride has popular Disney characters intermixed with other puppets.  You'll find Aladdin, the Little Mermaid & More. The French also definitely have their own perspective on what it means to be an American, as the dolls above show.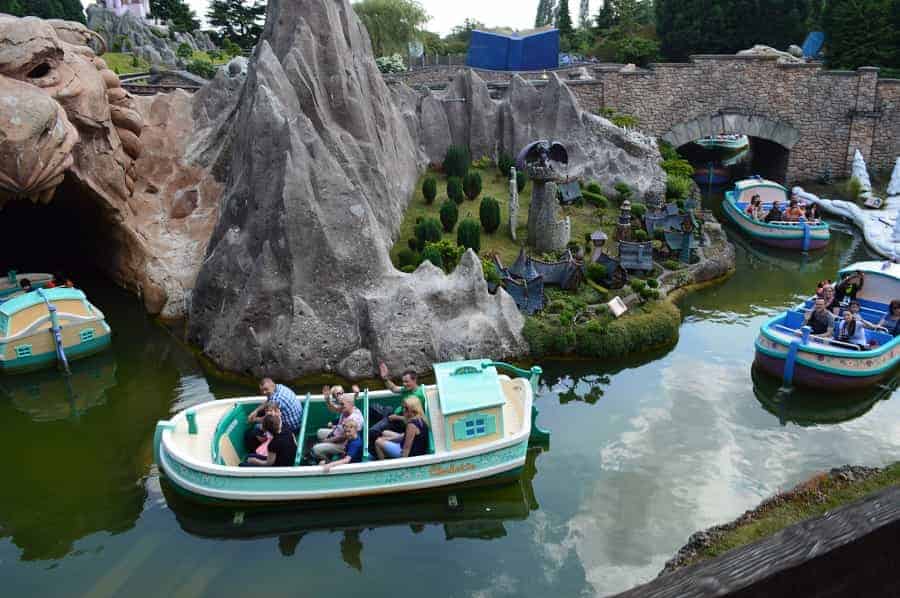 Disney's Storybook Land. Voyage on a little boat where you will see homes and villages from classic Disney movies in miniature form.  What you'll see:
The Dwarfs' mine and house from Snow White and the Seven Dwarfs
The gingerbread house from Babes in the Woods
Rapunzel's high tower with a braid hanging out of the window, from Tangled
Prince Eric's seaside castle from The Little Mermaid
The Greek temple and Mount Olympus from Fantasia
Snow-covered landscapes from Peter and the Wolf
The 'Night on Bald Mountain' scene from Fantasia
The Cave of Wonders from Aladdin, which swallows the boats
A scene from The Sword in the Stone
Belle's village and the Beast's castle from Beauty and the Beast
The Emerald City and the Witch's Castle from The Wizard of Oz and Return to Oz
Phantom Manor is the sister home to the Haunted Mansion. While some things are similar, the backstory of the ride is totally different. Read it here:
Henry Ravenswood was a Western settler who struck gold in Thunder Mesa. With his riches he built a grand mansion on a hill where he and his family lived happily for many years.  That was until Henry's beautiful daughter became engaged to a miner who planned to take her away. Henry viciously disapproved of this and vowed to scupper any chance of them being wed. But then a mysterious force, some say a curse, struck Thunder Mesa in the form of an earthquake, killing both Henry and his wife.
Shortly after the earthquake, Henry's daughter was due to be married. Yet, her husband-to-be never showed, leaving her sat alone in the ballroom of the manor. Hours, days, months, years passed. She never took off her wedding dress or dropped her bouquet, but instead wandered the house aimlessly, singing lost songs of love, hoping her fiancé would arrive – all whilst an evil phantom stalked her every move, mocking her devotion.
If you have one day to spend in Disneyland Paris, be sure to hit the items on this list. You won't be disappointed. While there are lines (the FastPass system is a joke) they aren't terrible. You should be able to everything you want to do if you plan your day carefully.
Have you been to Disneyland Paris? What is your favorite part of this park?