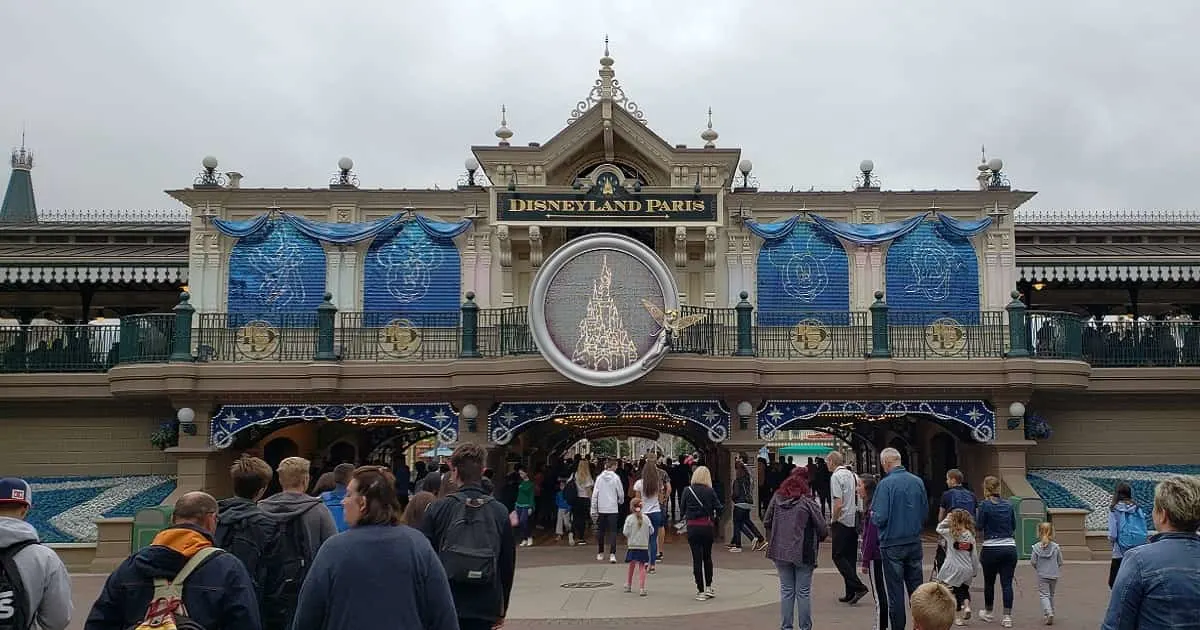 When it comes to amusement parks in Europe, there is nothing quite like Disneyland Paris. Previously known as EuroDisney, this park has really gone through a lot of changes in the past 10 years and is now one of my favorites. While it has similarities to both Disneyland California and Disney World, there are some unique Disneyland Paris attractions and rides that make it special.
If you are planning a trip to Disneyland Paris, make sure that you get your tickets in advance. This way you don't waste time standing in line.
You'll be standing in enough lines in the parks when you are waiting to get on the rides!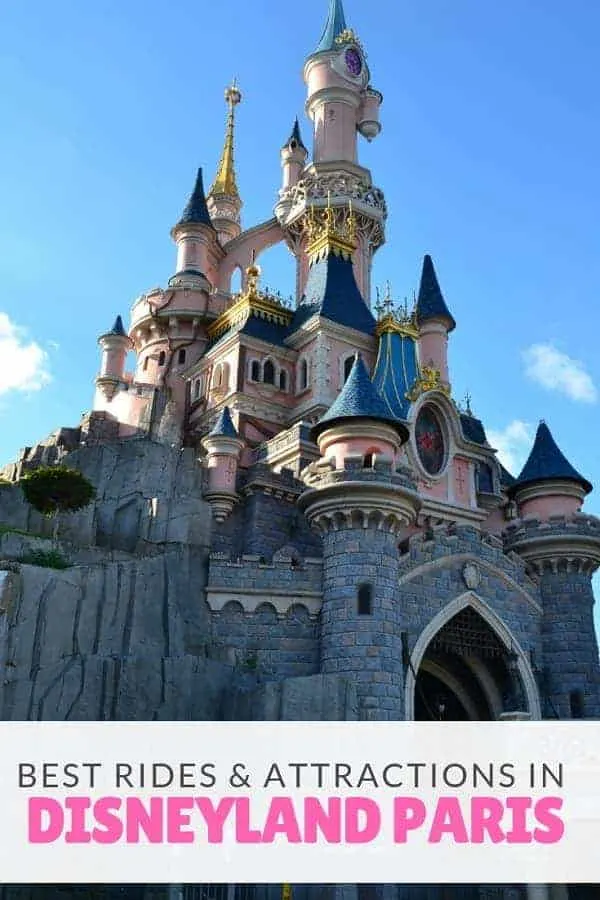 Wondering which rides you should make sure to check out while in Disneyland Paris? This is our list of must do rides & attractations for the park:
List of the BEST Disneyland Paris Attractions & Rides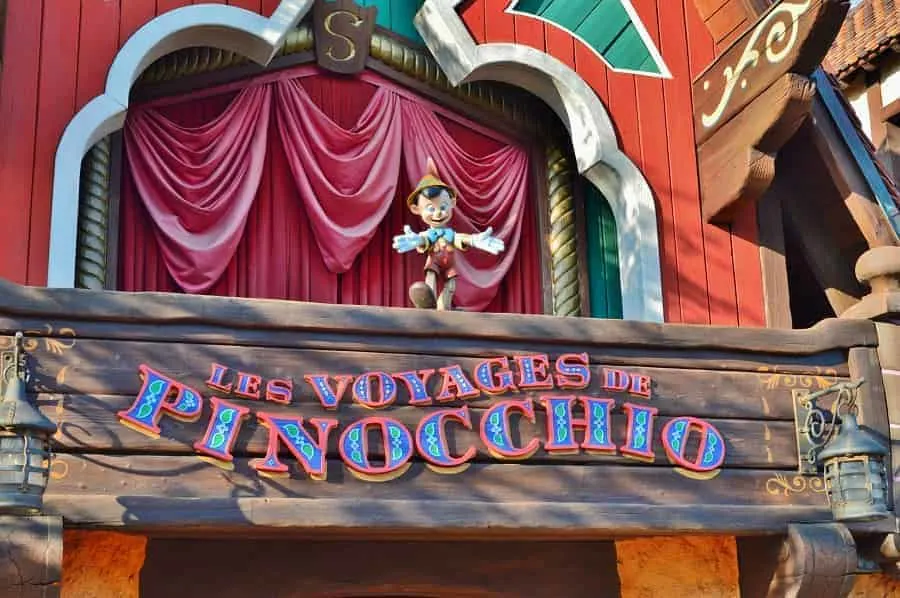 The Voyage of Pinocchio
This ride takes you through the story of Pinocchio. You will see how he was created, his time in Stromboli's Marionette show and the moment Pinocchio transforms into a real boy.
While this ride is in French, if you are familiar at all with the story of Pinocchio, you will understand enough.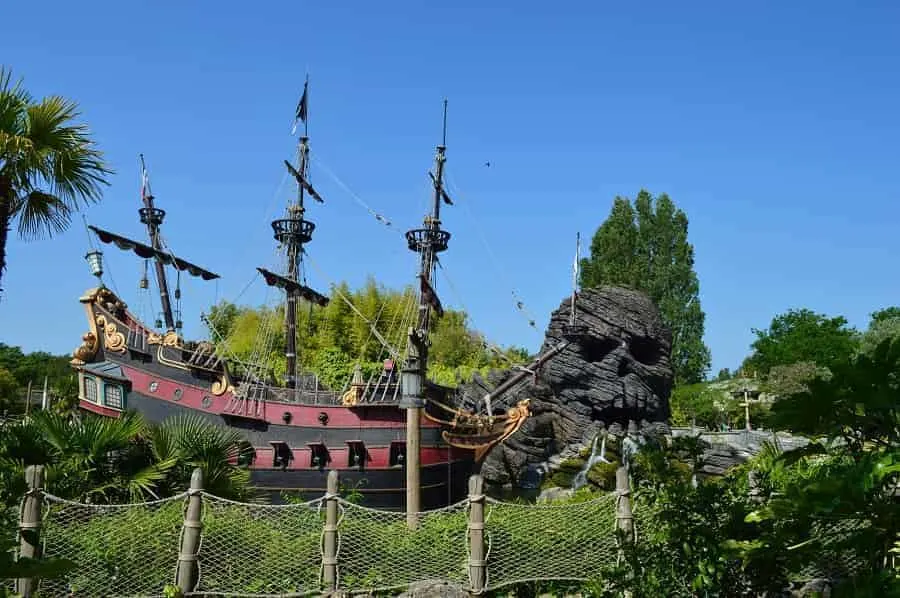 Pirate Galleon & Beach
You can travel through dark caverns to Skull Rock. There are two pirate playgrounds loaded with rope ladders, slides and even a plank.
Disneyland Paris really makes you feel as though you have stepped into the story of Peter Pan and Captain Hook. Kids will love being able to explore and burn off some energy.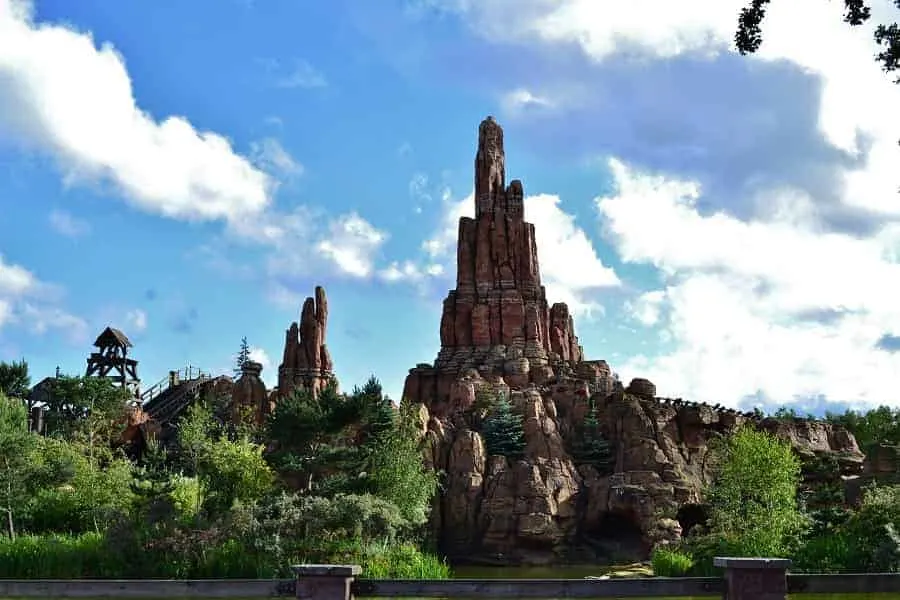 Big Thunder Mountain
This is just like the ride at Walt Disney World but BETTER! Climb into the mine cart and you will go on a roller coaster ride through the mines.
I have to say that this is one of the best rides in Disneyland Paris. What I love about Thunder Mountain in Disneyland Paris is that once you think it is over, it just keeps going!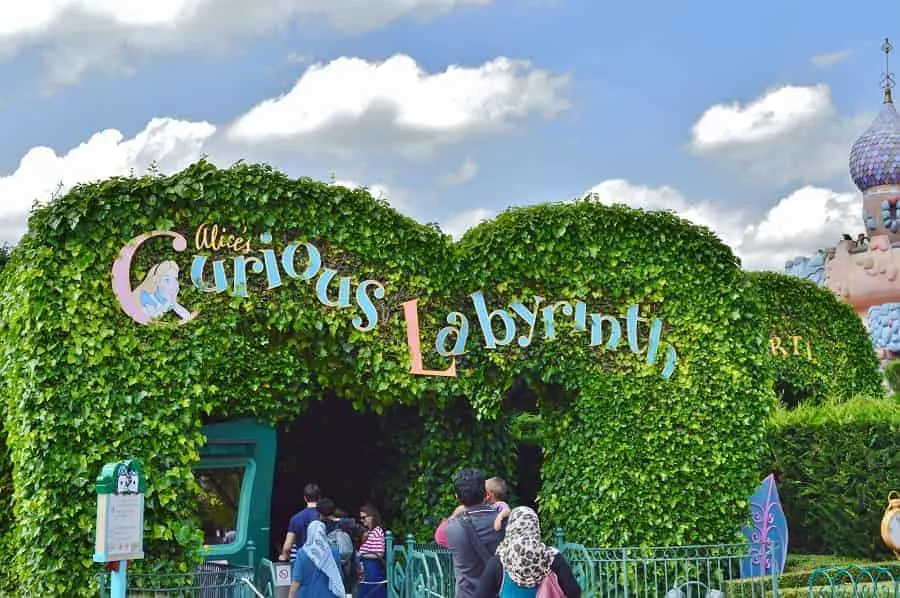 Alice's Curious Labyrinth
Fans of Alice in Wonderland will enjoy this take of the Queen of Hearts maze. As you go through the maze, you never know who or what you may see.
When you get to the end, you can climb a mini castle for a great view of the the Disneyland Paris park.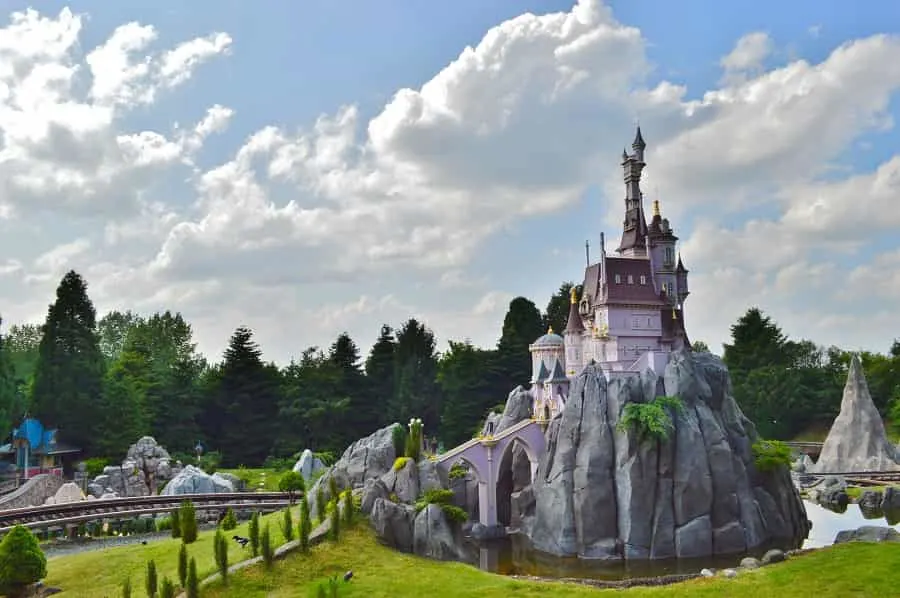 Little Circus Train
Take a trip on the Little Circus Train from Dumbo to get up close to the Beast's Castle from Beauty & the Beast. This ride is the only way you can see this small scale model of the castle.
Disneyland Paris Parade
Of all the Disneyland Paris attractions, the afternoon parade is one of my favorites. The Disneyland Paris parade floats are unique and tie together the character with their story brilliantly.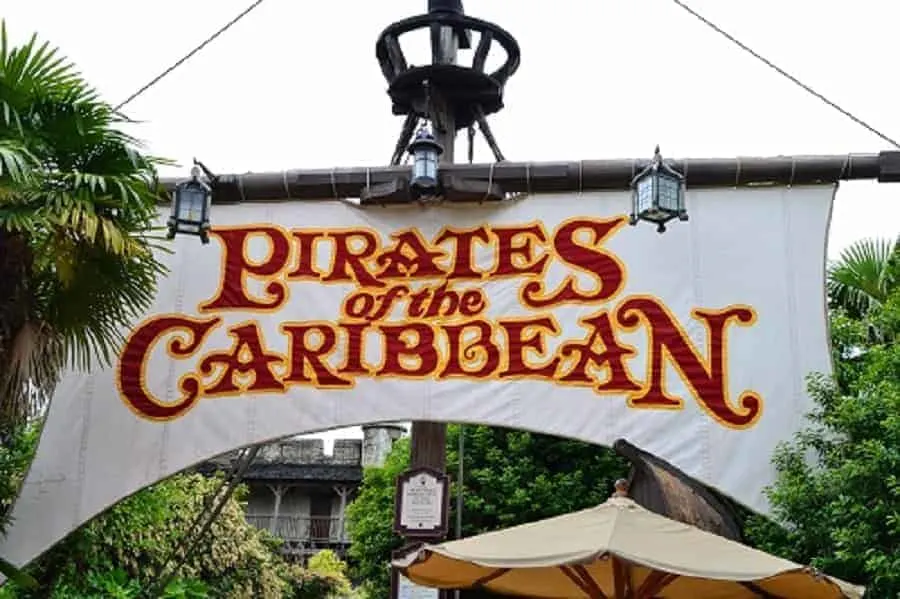 Pirates of the Caribbean
The Pirates of the Caribbean ride is in French, has a lot of the same great scenes (minus the Jack Sparrow) as you will see in Walt Disney World & Disneyland.
The main difference is that this Disneyland Paris ride is MUCH longer.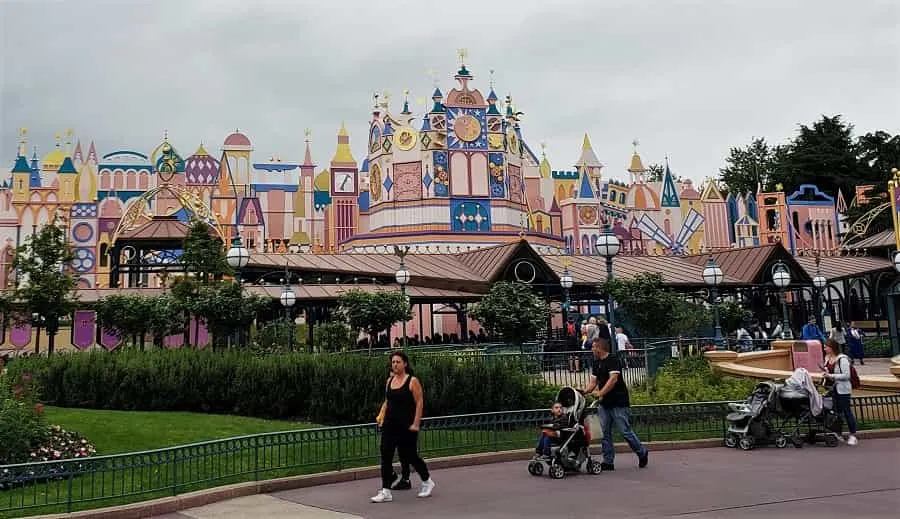 It's a Small World
No matter which Disney park you go to, It's a Small World is a must see attraction.
What I found different than the ride in Disney World is that the Disneyland Paris version features popular Disney characters intermixed with other puppets.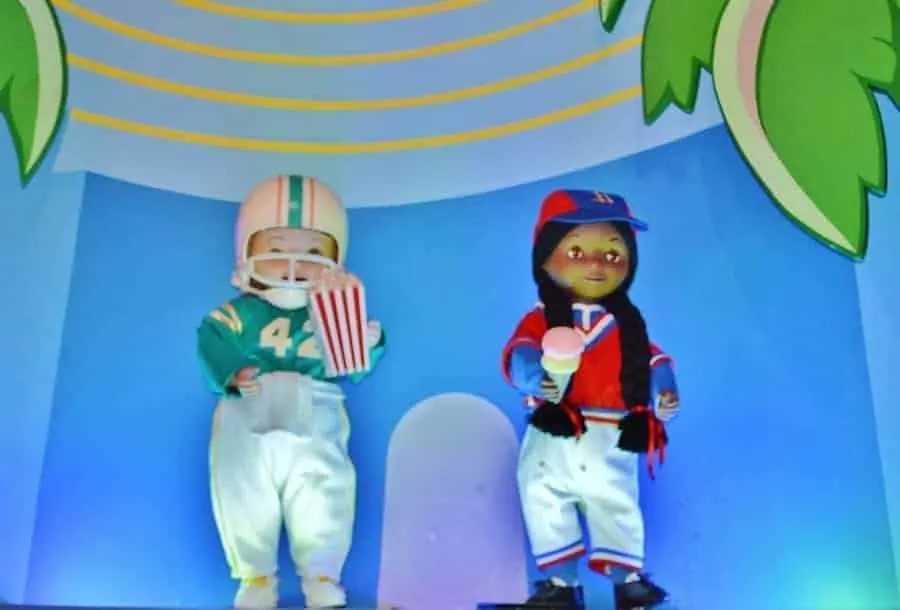 The French also definitely have their own perspective on what it means to be an American. I guess we are all sport fans and like to eat while watching sports!
Be sure to stop by the front of It's a Small World on the hour so that you can see their cuckoo clock.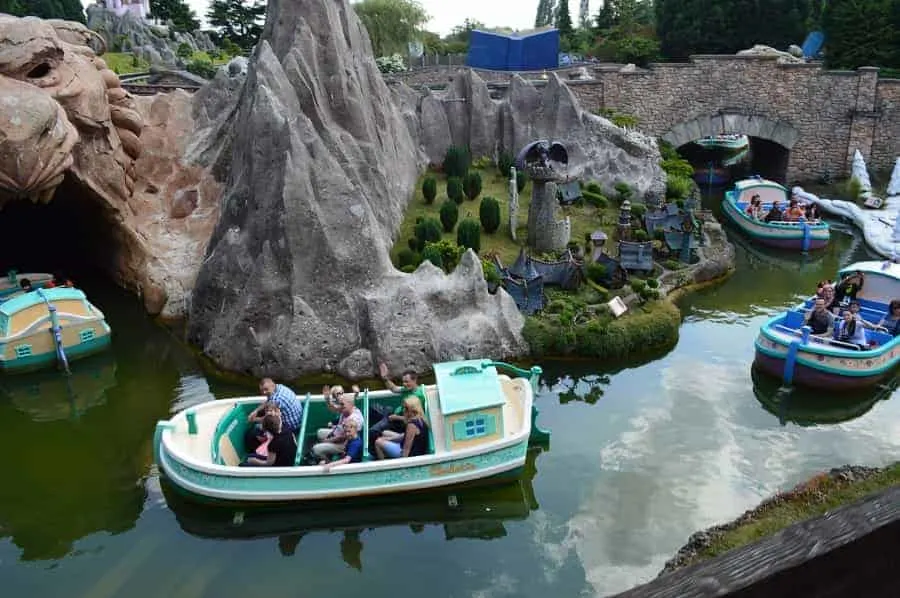 Disney's Storybook Land
Voyage on a little boat where you will see homes and villages from classic Disney movies in miniature form.
What you'll see:
The Dwarfs' mine and house from Snow White and the Seven Dwarfs
The gingerbread house from Babes in the Woods
Rapunzel's high tower with a braid hanging out of the window, from Tangled
Prince Eric's seaside castle from The Little Mermaid
The Greek temple and Mount Olympus from Fantasia
Snow-covered landscapes from Peter and the Wolf
The 'Night on Bald Mountain' scene from Fantasia
The Cave of Wonders from Aladdin, which swallows the boats
A scene from The Sword in the Stone
Belle's village and the Beast's castle from Beauty and the Beast
The Emerald City and the Witch's Castle from The Wizard of Oz and Return to Oz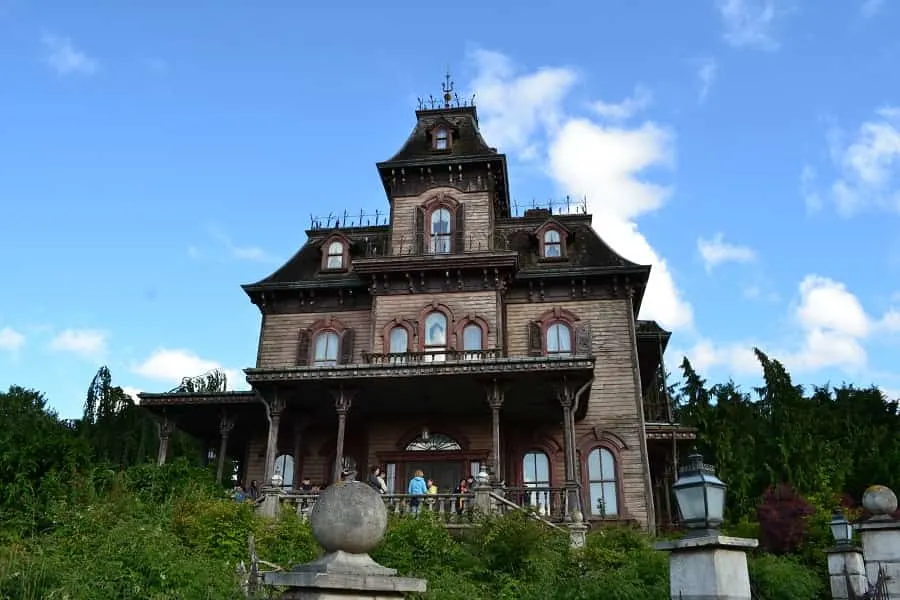 Phantom Manor
This is the sister home to the Haunted Mansion found in Disney World and Disneyland.
While some things are similar, the backstory of the ride is totally different.
The ride is very well done and there are really great details around every corner!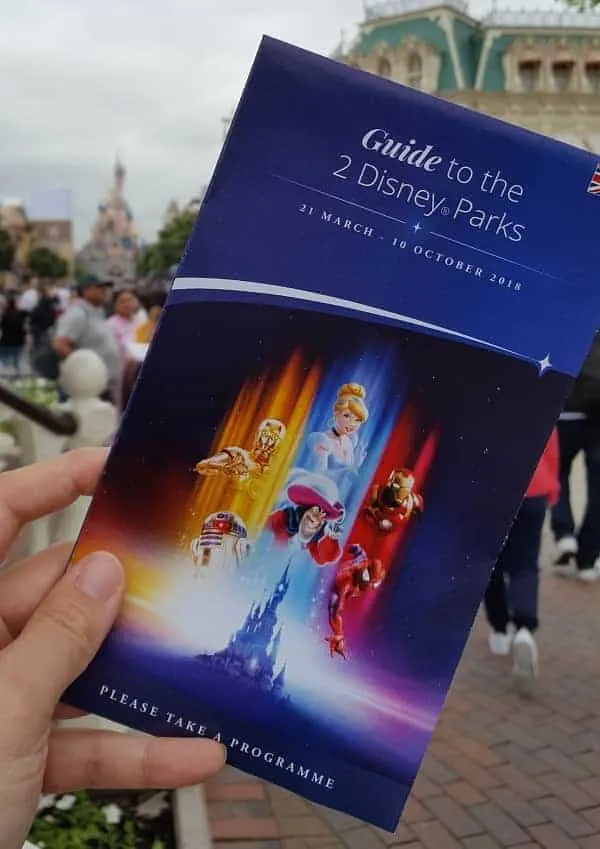 Tickets to Disneyland Paris
Depending on time of year and day of the week (and of course, holidays) ticket prices can vary.
Disneyland Paris also offers one day/ two park tickets as well as multiple day tickets.
Have you been to Disneyland Paris? What is your favorite part of this park?