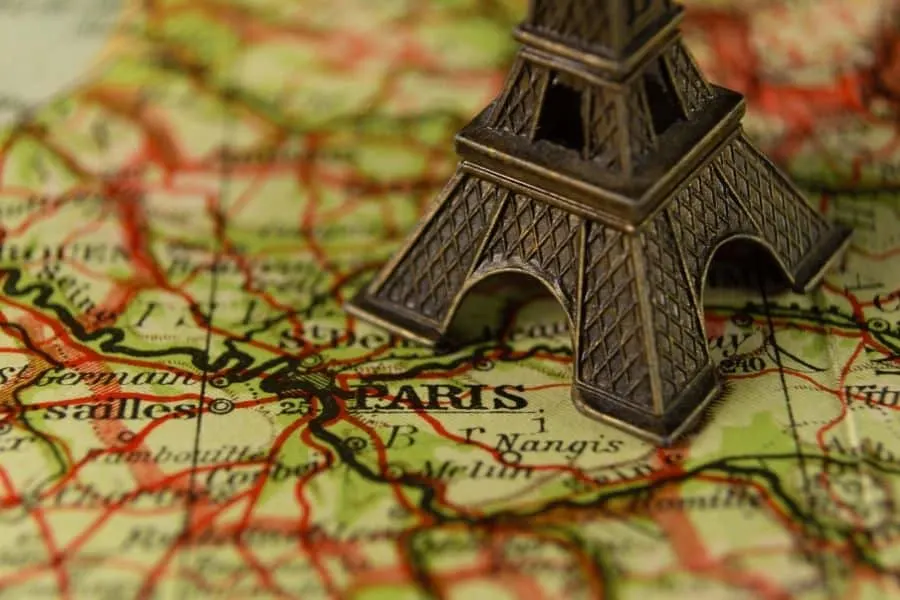 A trip to Paris is a dream for many people and if you get the chance to go, it may be a once-in-a-lifetime experience. That is why you should do your homework before you go. There are things that people traveling to Paris for the first time should know to have the best time possible.
Tips for Visiting Paris for the First Time
Getting Prepared for a Trip to Paris
If you have never traveled abroad, then you will want to make sure that you take a look at our international travel checklist which covers everything from passports to currency.
Once you are prepared for travel, then you can make sure you purchase two items that I think are essential for your first trip to Paris.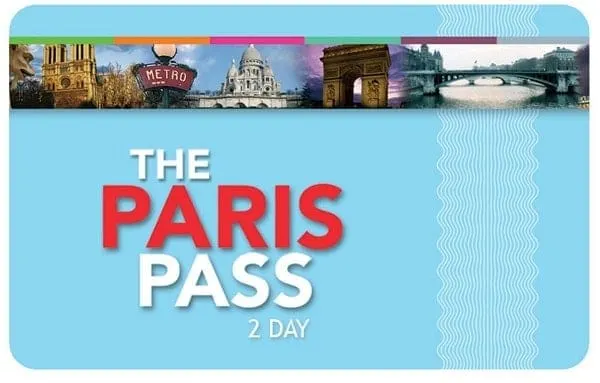 Paris Pass
The Paris Pass will get you free entrance to the top sites in Paris. It will save you not only money but time because you won't have to wait in so many lines.
Top 10 Paris Attractions on the Paris Pass
Louvre Museum
Palace of Versailles
Arc De Triomphe
Montparnasse Tower
The Orsay Museum
Picasso Museum
River Cruise
Big Bus Tour
Sainte Chapelle
Orangerie Museum
As you can see, there are many attractions and museums you will be able to see for free (and without having to stand in lines) with the Paris Pass.
Purchase Rick Steves Paris Guide Book
This book is a great read and will come in handy when you are trying to decide which sites to see and how to maneuver through the streets of Paris.
Rick Steves Paris Guide book contains:
The best places to eat, sleep, and relax
Self-guided walking tours
Detailed maps
Useful resources: a packing list & French phrase book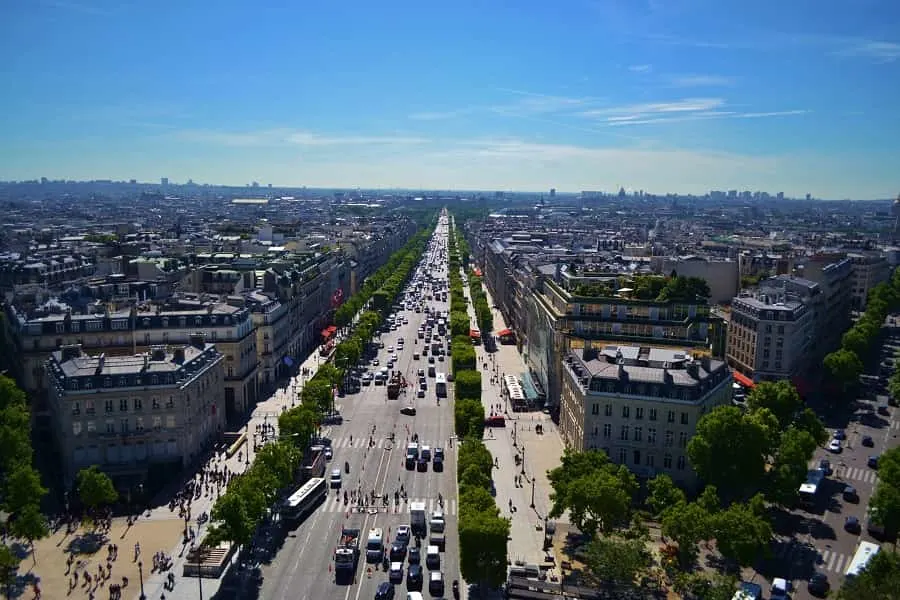 Paris Tips for Sightseeing
You are going to want to pack in as many of the popular Paris attractions as you can, but you are going to want to be smart about how you spend your time and your money.
The Paris Pass will help with many of the sites, but it won't help with everything. For example, it doesn't cover the Eiffel Tower.
Eiffel Tower Tip
Many people traveling to Paris for the first time want to see the Eiffel Tower but don't fully understand how it works.
You can see the Eiffel Tower for free and even walk very close to it.
If you want to go to the Eiffel tower, it is ticketed and you will want to book your Eiffel tower ticket in advance.
There are three viewing levels and each one is a different price. As you can imagine, the top level is the most expensive.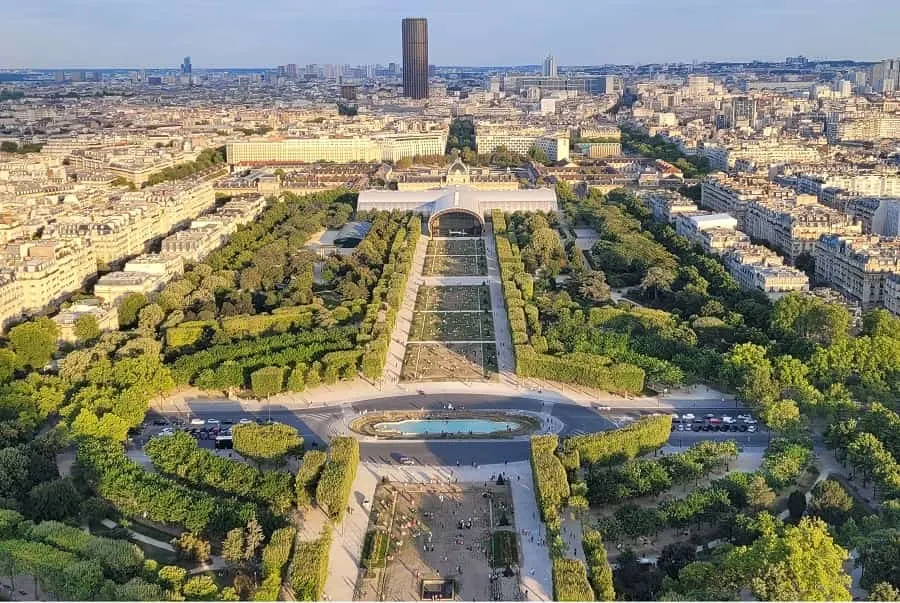 The second level gives you a pretty spectacular view of Paris for a lot less time and money!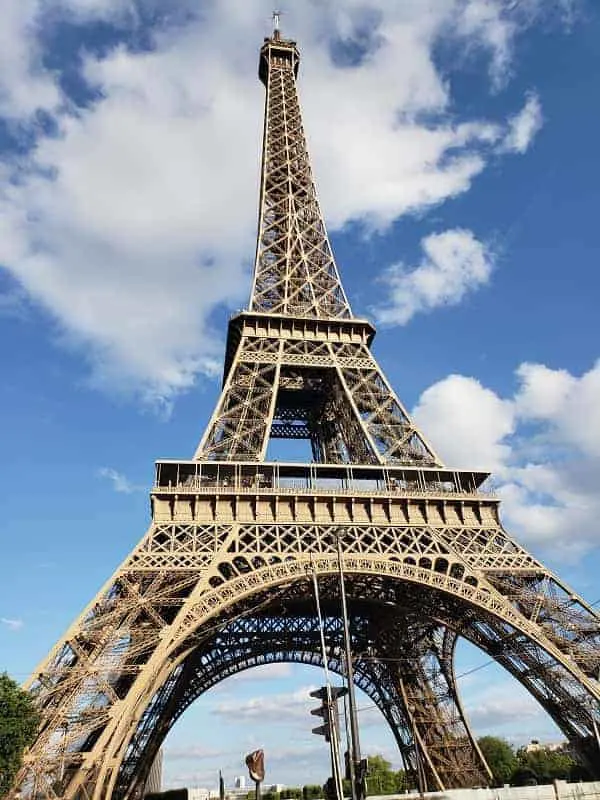 If you don't care about actually going on the Eiffel Tower, you can get a beautiful view of it for free. You will find a green space just behind the Eiffel Tower where many tourists hang out.
People sell champagne and wine by the bottle. Bring a blanket & a baguette and enjoy a picnic lunch with a view for free.
If you want a great view of the Eiffel Tower from afar (and a great view of Paris) head to the top of the Arc de Triomphe!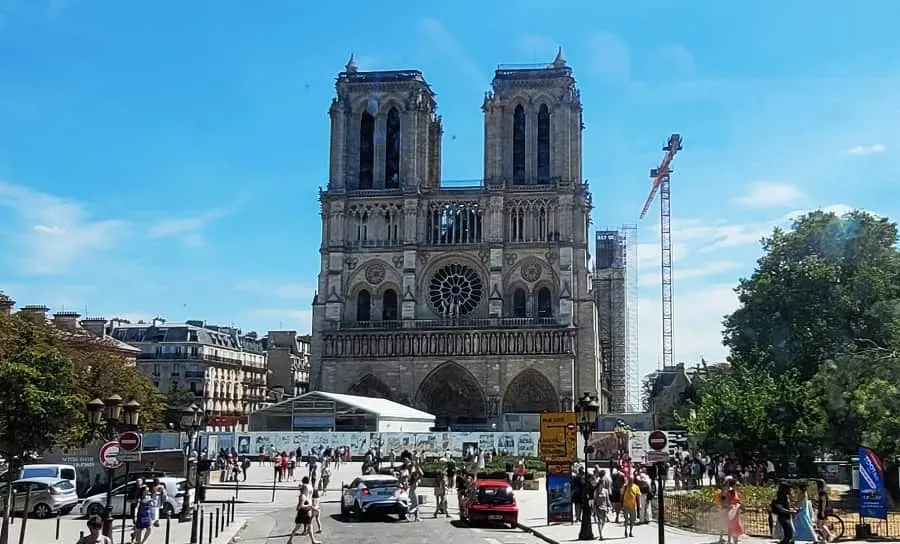 Notre Dame Tip: It is Under Renovation so See Sainte Chapelle instead
Notre Dame Cathedral is currently under refurbishment since the fire of 2019.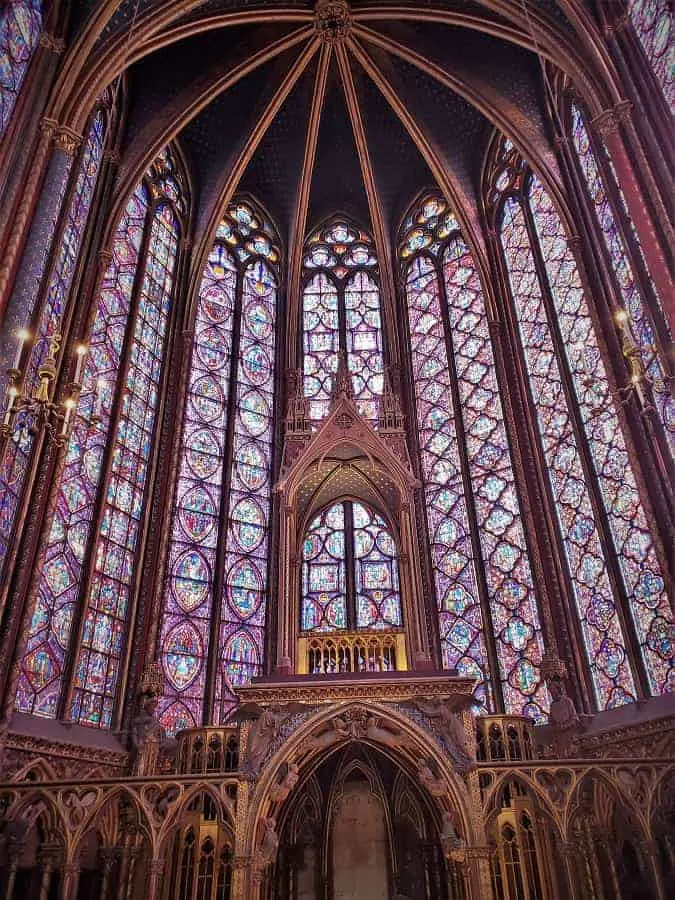 If you want to see another equally beautiful church, go to Sainte Chapelle. You won't be disappointed.
This chapel was intended to house the Christian relics brought by Saint Louis (that were eventually moved to Notre Dame).
The stained glass panes inside depict 1,113 scenes from the Old and New Testaments that tell history of the world til the arrival of the relics in Paris.
The stained glass is remarkable and it is one of Paris' must-see attractions.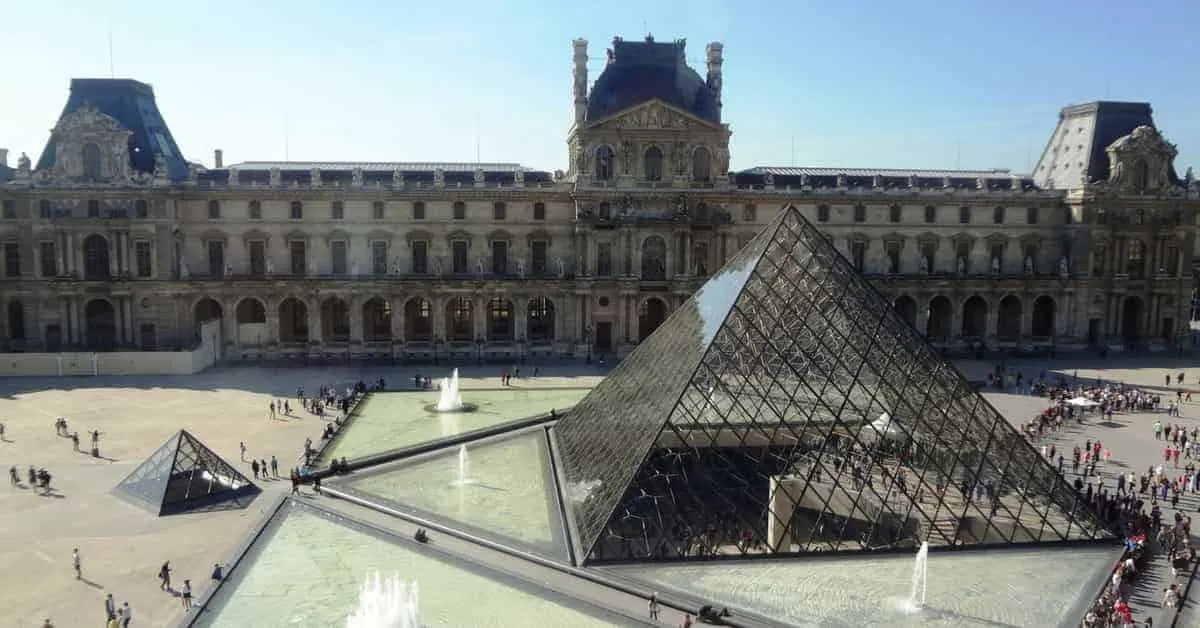 The Louvre Museum Tip
Everyone who comes to Paris wants to visit the Louvre.
You will want to get a Louvre Museum Timed Entrance ticket so you can avoid the lines (which can take an hour to get through).
Keep in mind that the Louvre is closed on Tuesdays and often much less crowded in the afternoon than in the morning.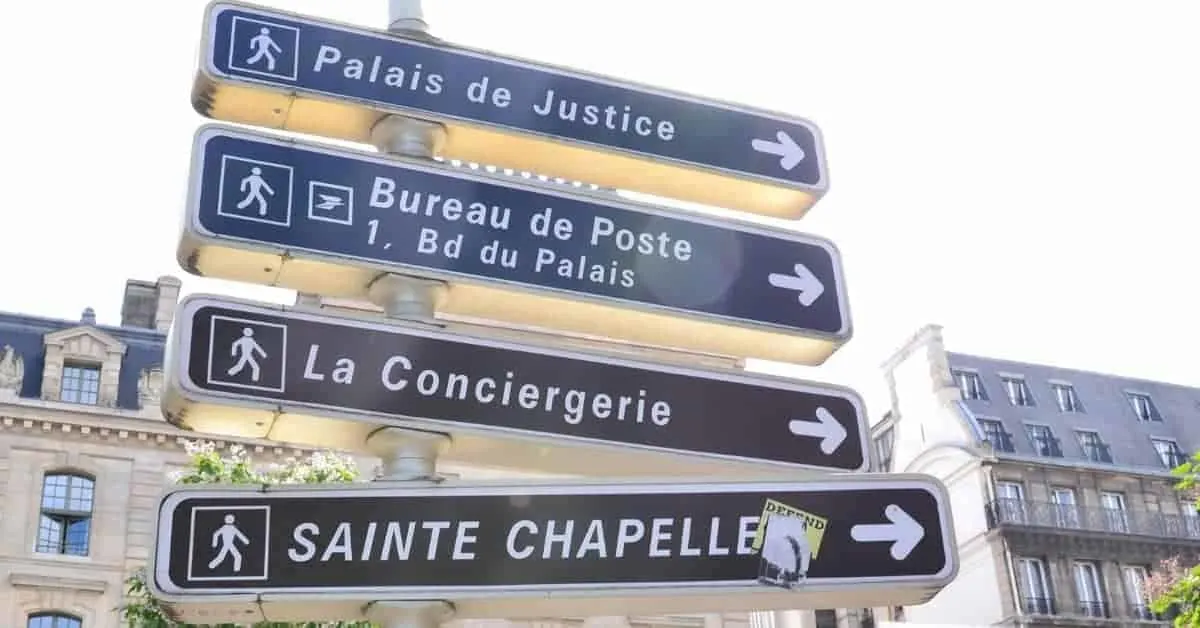 Paris Transportation Tips
One thing that you will appreciate in Paris is that the city is easy to navigate. The signage will show you where to go to find the most popular sites.
While much of Paris is walkable, there will be times when you will probably need to use the Paris Metro.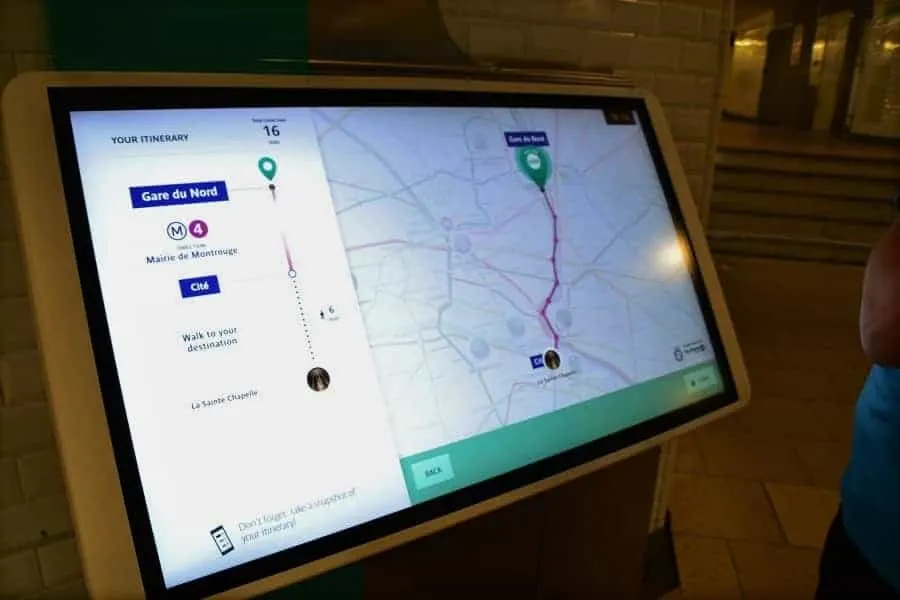 You can purchase single or multi-day tickets which allow you to use the trains as often as you would like. You will find kiosks and ticket machines located in the train station.
If you find that the Paris trains are on strike (which they will do without notice), Uber is also a great option.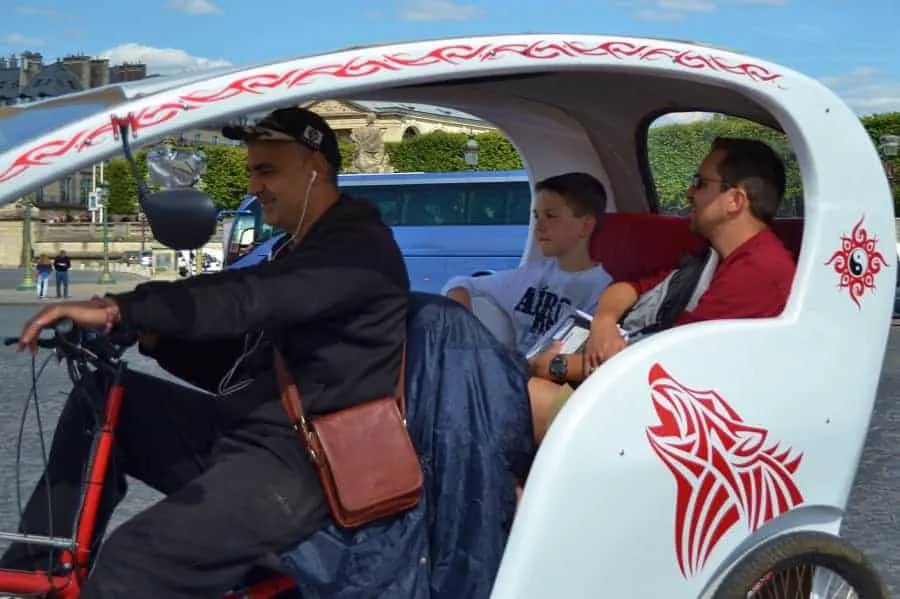 Do not take a rickshaw or similar type transportation service or you will pay!
While it might seem like a fun way to travel, the price is ridiculous and you won't see any more than if you took an Uber.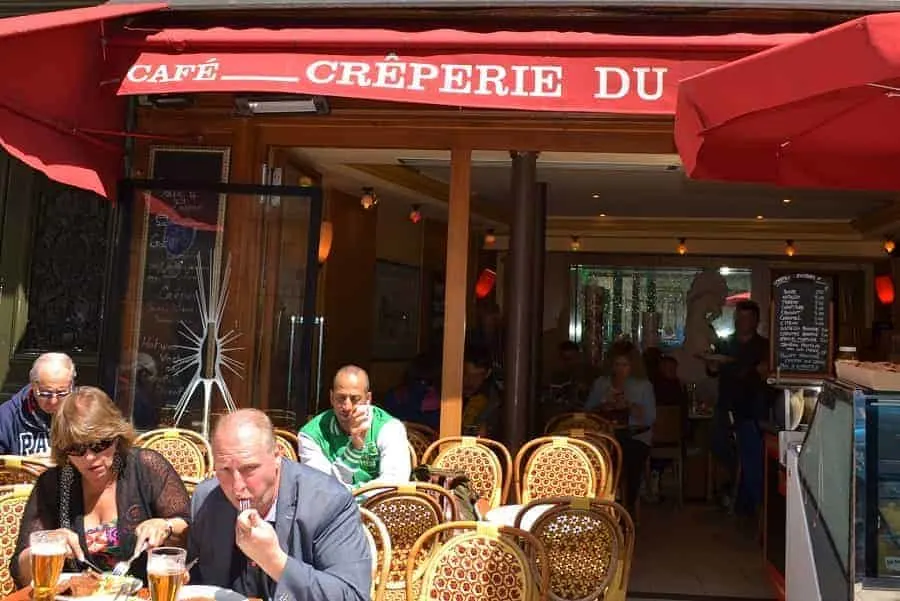 Paris Dining Tips
When dining in Paris there are a few things you should be aware of. First, if you choose to sit at a table to eat, you will pay more than if you take it to go.
If you are grabbing a table, you will be encouraged to purchase water. Instead, request a "carafe d'eau" for free.
Another thing to know about water in Europe is that is comes in both sparkling and flat (or natural). Know the difference when purchasing a bottle or you may be disappointed.
Tipping is included in your bill (up to 15%). However, if you find your service was exemplary, you can always leave a small tip (a Euro or less).
Wondering where you should dine in Paris? Paris has great food and you should definitely try out these restaurants where you can eat like a local in Paris.
Instead of paying fees just to eat at a table, grab a baguette or crepe at a stand and enjoy eating it at a local park or as you walk along the Seine.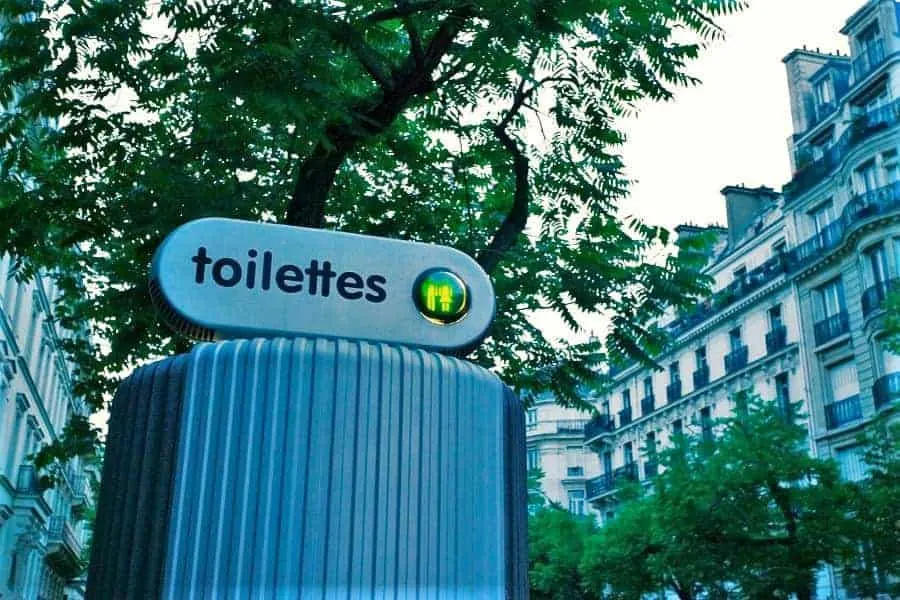 Public Bathrooms in Paris
Those traveling to Paris for the first time from the United States might find public bathrooms confusing.
First of all, they are not free. You will need to make sure that you have a few Euros on you when you go to the bathroom because there will either be a bathroom attendant collecting fees or a turn-style machine where you must pay to enter.
While you will find these public bathrooms clean (for the most part) and sectioned between males & females, don't be surprised to find a man in the women's bathroom.
There are also no toilet seats like in the US and may or may not have paper towels to dry your hands after you wash them.
If you are willing to pay a few Euros for a toilet, then consider just going into a cafe for a coffee or treat. Buy something and you will be seen as a paying customer and allowed to use their toilet for no charge!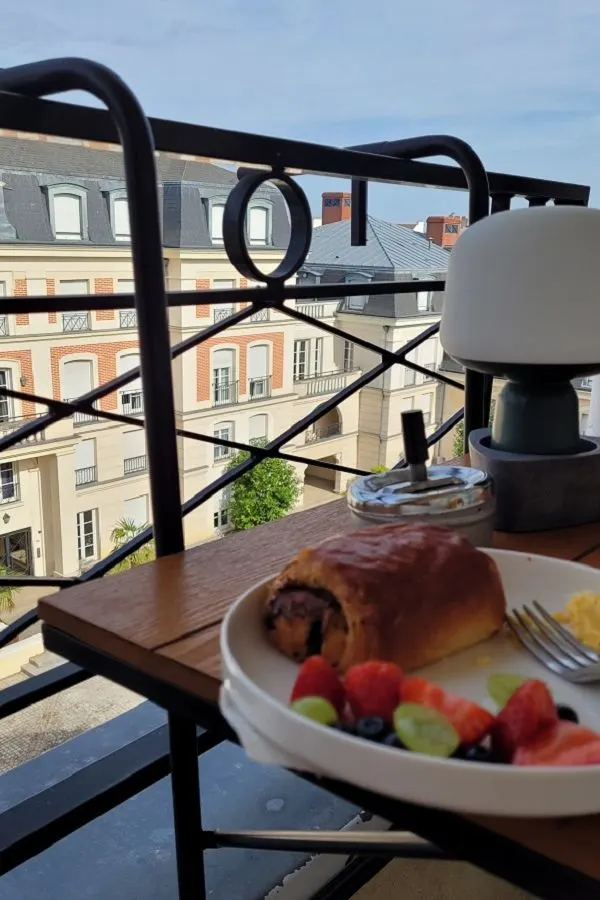 Where to Stay In Paris
There are no shortages of hotels in Paris. You will find everything from traditional brands to boutiques and also condos.
Prices vary depending on location, amenities and view.
We've stayed at several different places in Paris, including Hotel Cheyenne & Hotel L Elysee Val D Europe in Disneyland Paris.
Those wanting a view of the Eiffel Tower should consider:
These are two of my favorite budget places to stay in Paris:
Looking for a great place to stay as a family? Check out these accommodations for where to stay in Paris with kids.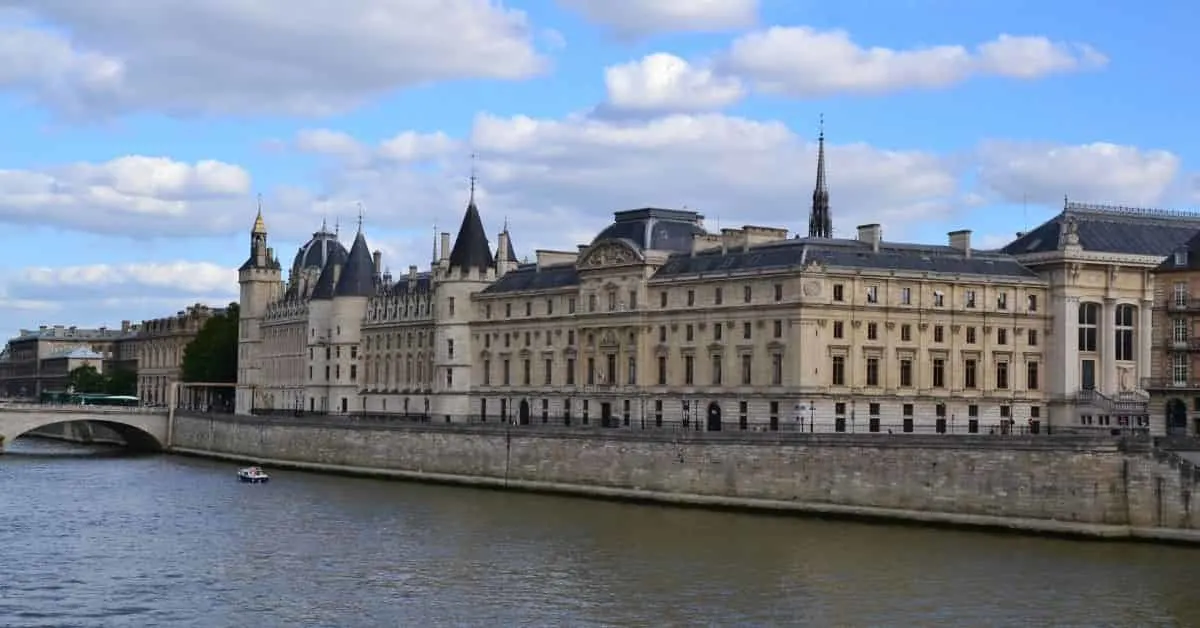 Going to Paris for the first time can certainly be overwhelming! With so much to see and do in this magical city, you may find yourself focusing so much on the sites that you forget about the cultural differences.
We hope these tips for traveling to Paris for the first time helpful!
Have you been to Paris? Do you have any tips for those going to Paris for the first time?