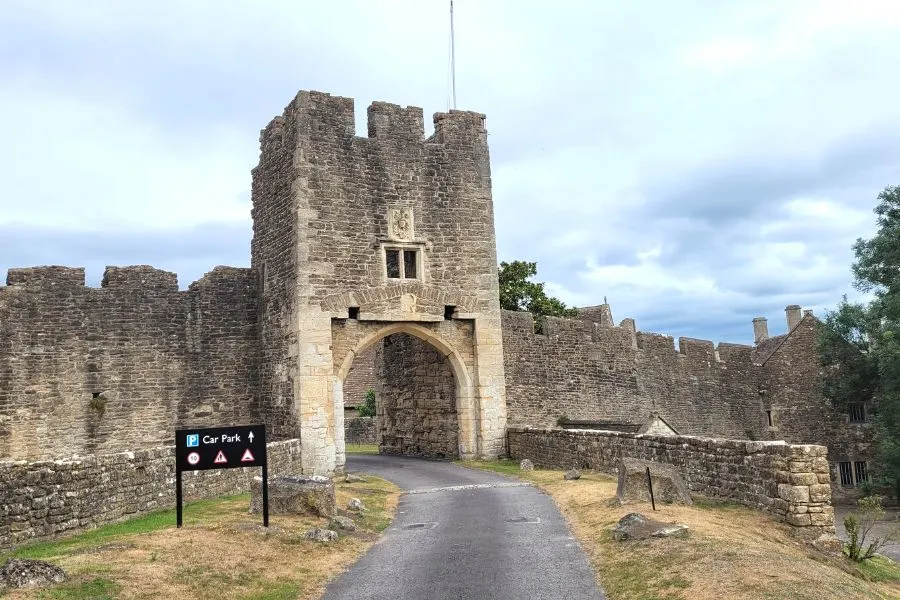 If you're looking for a castle to explore near Bath, make a trip to Farleigh Hungerford Castle. It's one of the lesser-known castles in the area, but it's definitely worth exploring.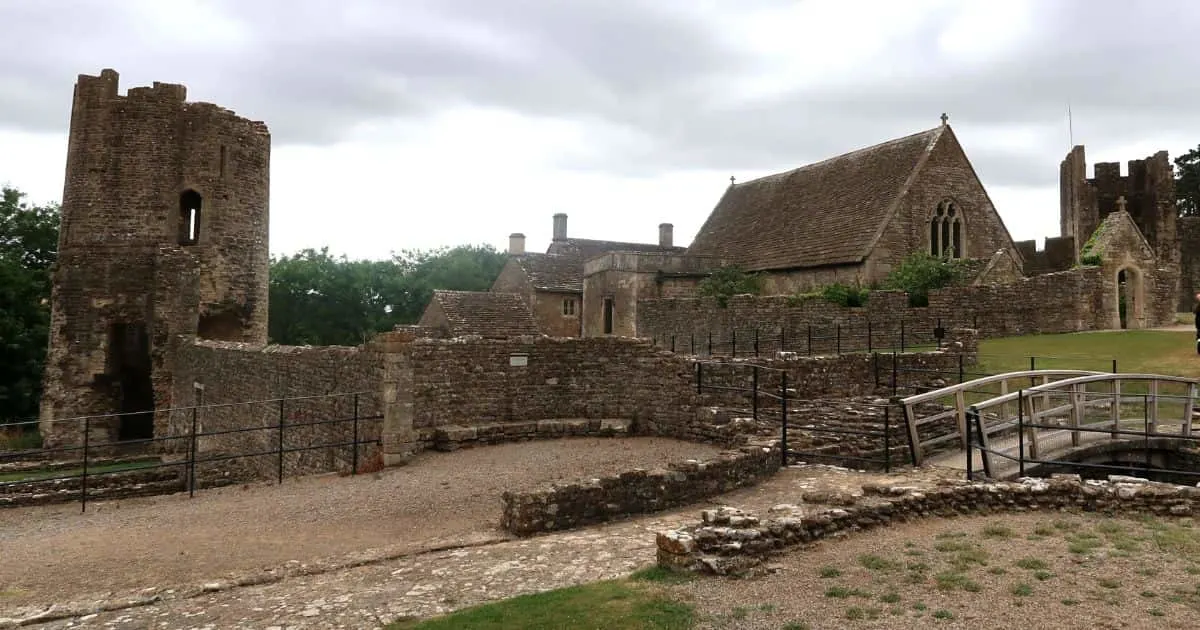 Farleigh Hungerford Castle
The castle was built in the 14th century and is set on a hill above the town of Farleigh Hungerford.
For nearly 300 years, the Hungerford family lived in the castle.
The Hungerford family had their fair share of drama over the centuries. While visiting, you will learn about their sordid past through the audio tour.
The castle remained in the family until Sir Edward Hungerford, who lost the rights to the land in 1686 as a result of his excessive spending & gambling debts.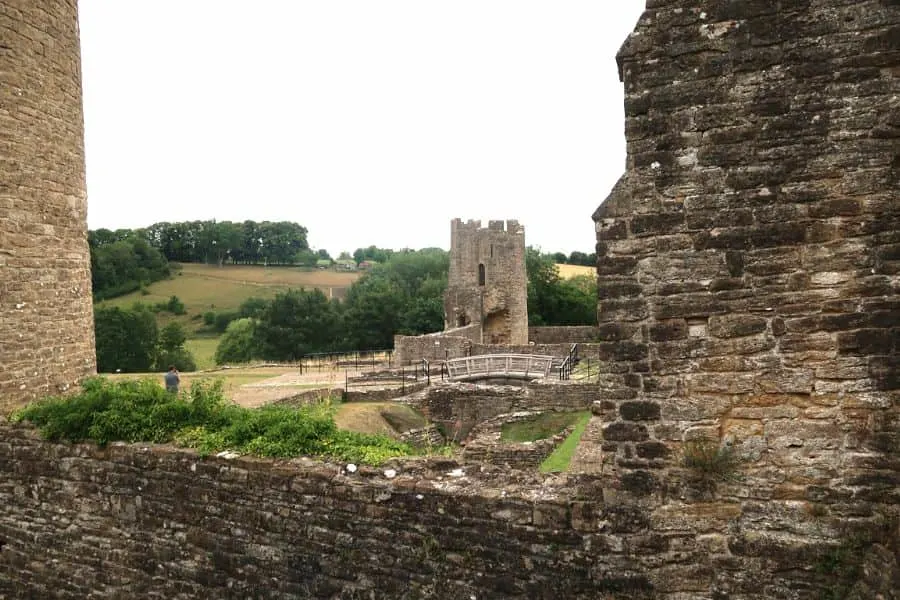 Soon thereafter, the castle was dismantled & fell into disrepair.
What's left is the gatehouse, a pair of towers on the south side, the foundations of the inner courtyard, chapel, crypt, and priest's house.
Walking through the inner courtyard, you can listen to the audio tour describing what life was like for the Hungerford during different eras. There are also signs along the way for those not wanting to fuss with an audio tour.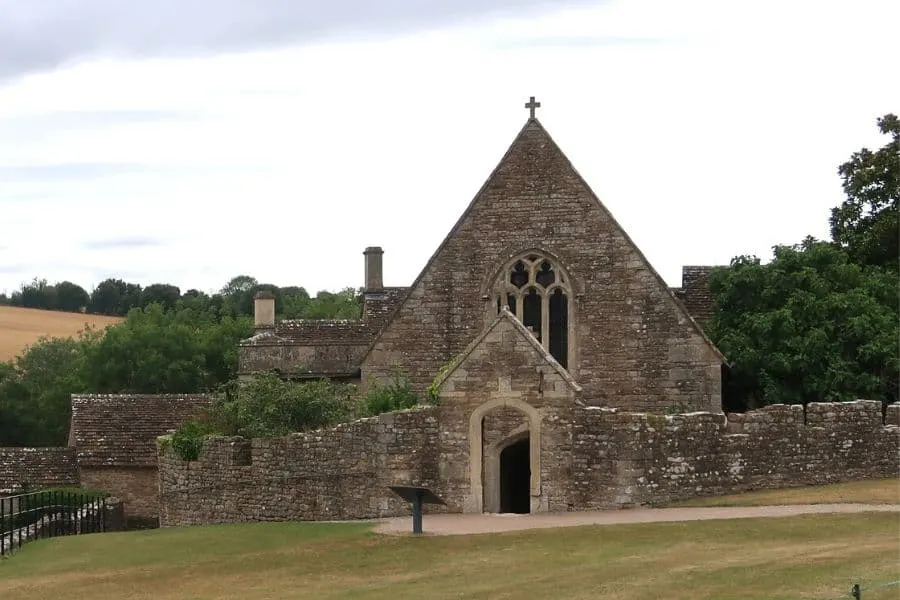 The chapel is one of the best places to explore.
While the stained glass is Medieval, it is not original.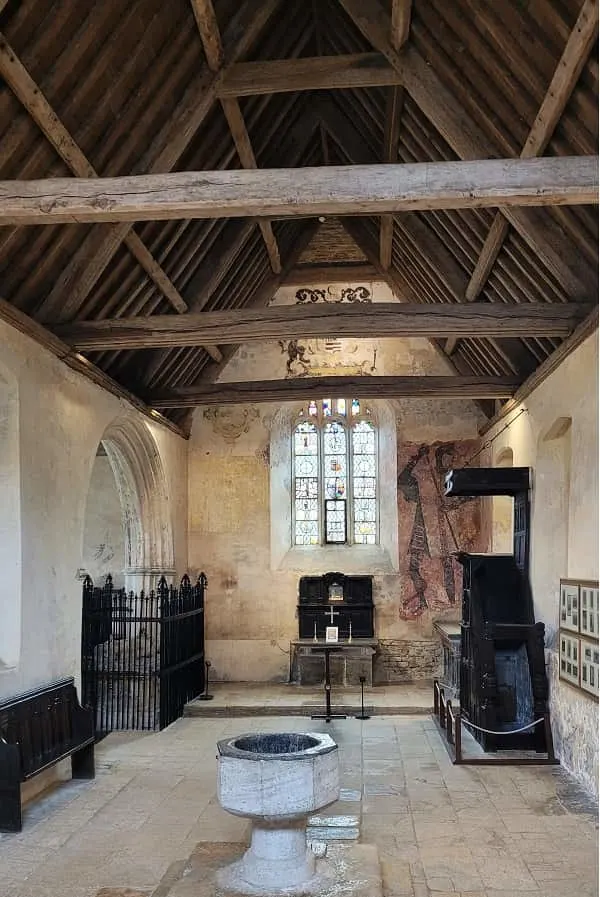 You will find rare medieval wall paintings that were uncovered underneath the plaster.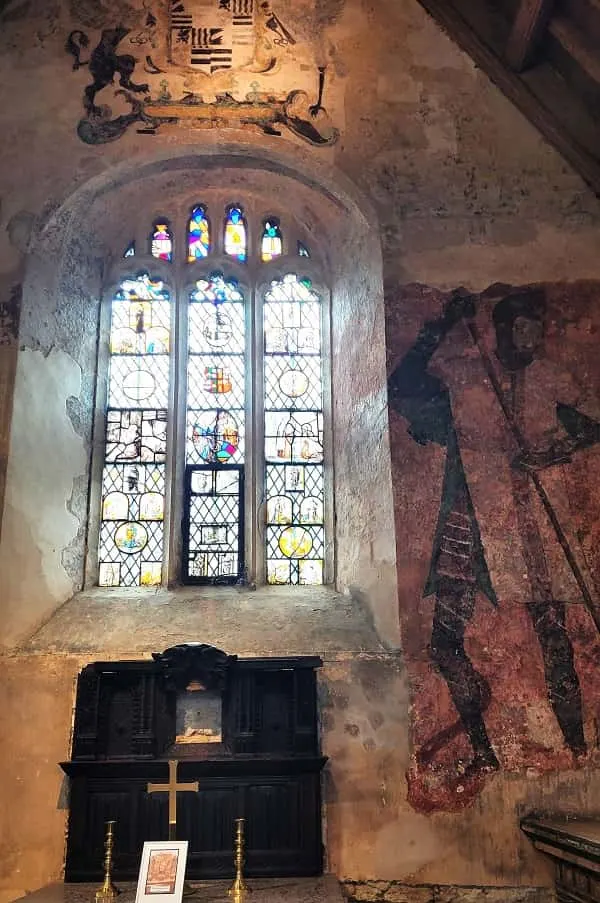 The one depicting St George killing a dragon dates back to the mid-15th century.
There are 8 lead tombs containing family tombs. The fact that the tombs are made of lead is indicative of the wealth the family had at the time of their deaths.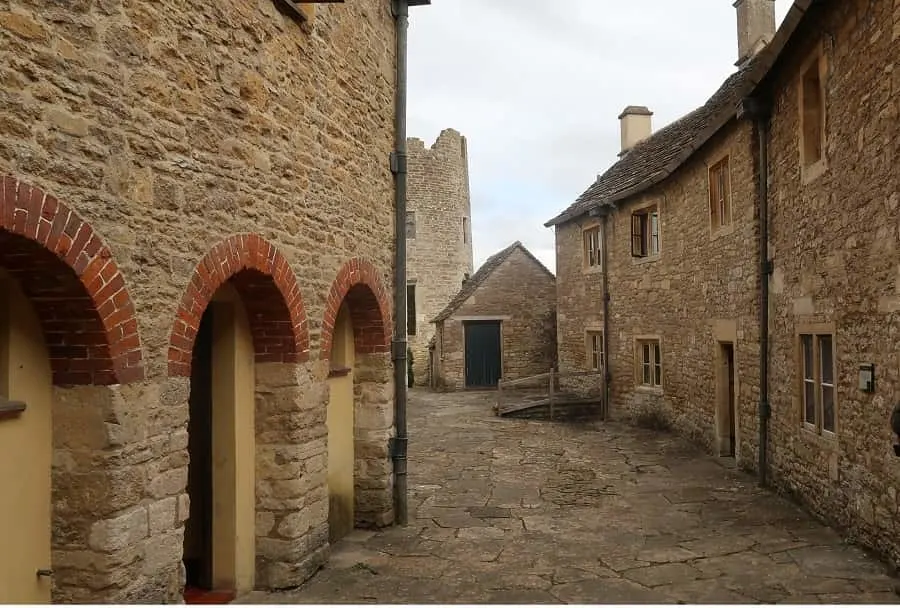 The Priest's house is part of the eastern wall of the outer enclosure and the oldest section. During the 14th century is housed the cleric of the chapel.
The Priest's house remains fully intact with two rooms on the bottom floor & four rooms above.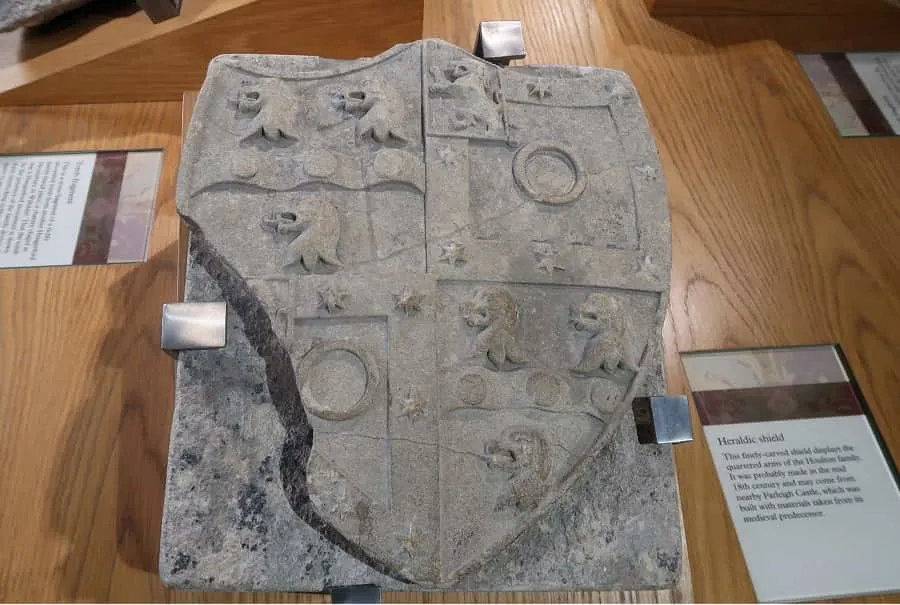 Today, you can explore both floors to find exhibits on the Hungerford family and artifacts.
If you're looking for a nice day trip from Bath, I'd highly recommend a visit to Farleigh Hungerford Castle. The history and architecture are fascinating, and it's a great place to take pictures.