Bath is an English city known for its historic Roman bath house and its stunning abbey which happens to be the last medieval cathedral built in England. While visiting Bath, you will be able to visit both of these structures along with some other interesting sites. If you are making a plan on what to do while in town, we are going to share with you our list of top 10 things to see in Bath, England.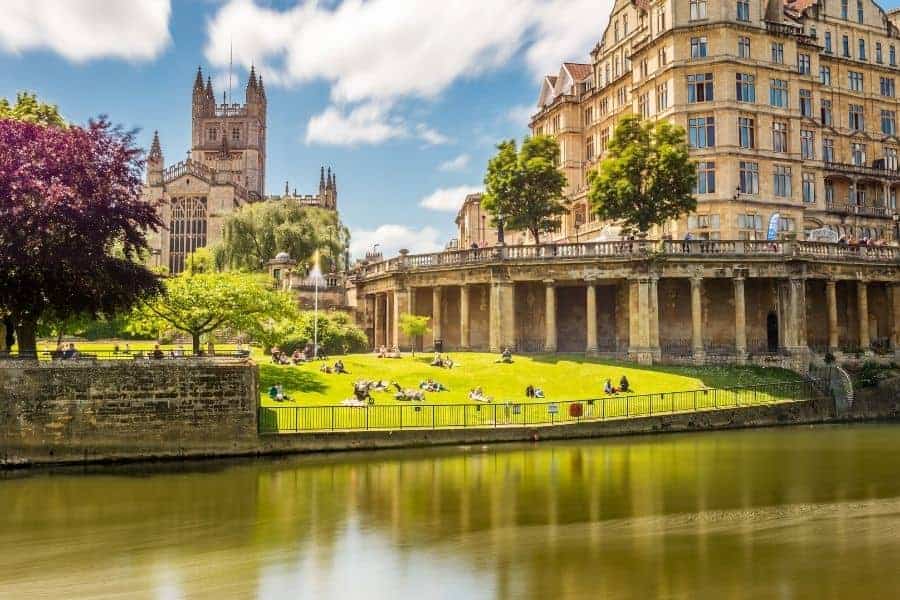 If you are coming to Bath on your own, you probably should stop by the Bath Visitor Information Center.
Located at the Bridgewater House on Terrace Walk, you will find staff able to help you navigate the area, maps of attractions, and the ability to purchase passes for attractions if you haven't already done so.
Even if you already have your itinerary for Bath and all your tickets purchased, it still wouldn't hurt to stop by.
Depending on when you visit Bath, you might find that there is something special going on that you might otherwise miss.
Before you come to Bath, England, you should learn a little about it's history because it is pretty facinating!
Bath was founded in the 1st century by the Romans. who used the natural hot springs as a thermal spa.
The English used this natural wonder in the 18th century to turn Bath into a luxurious spa town, brimming in art and architecture.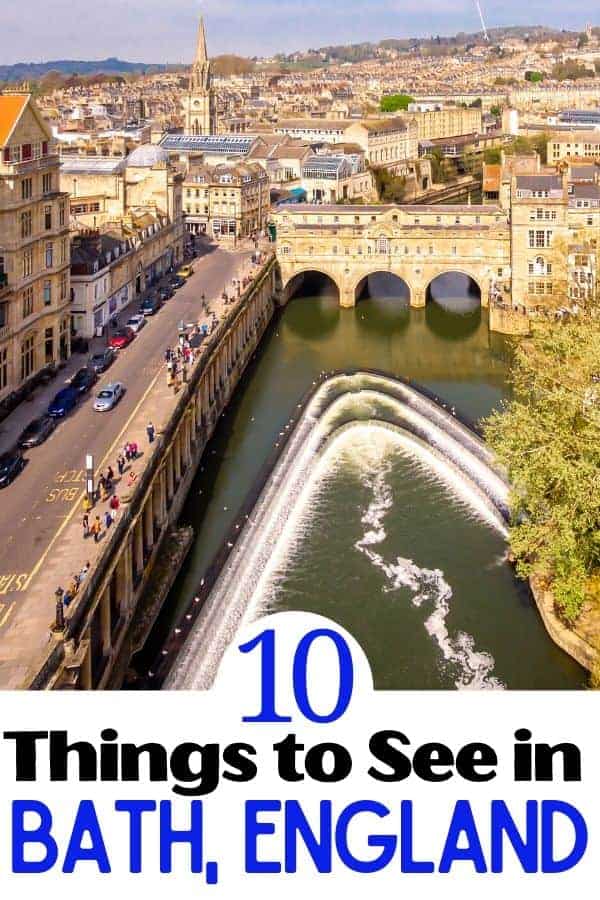 10 Things to See in Bath, England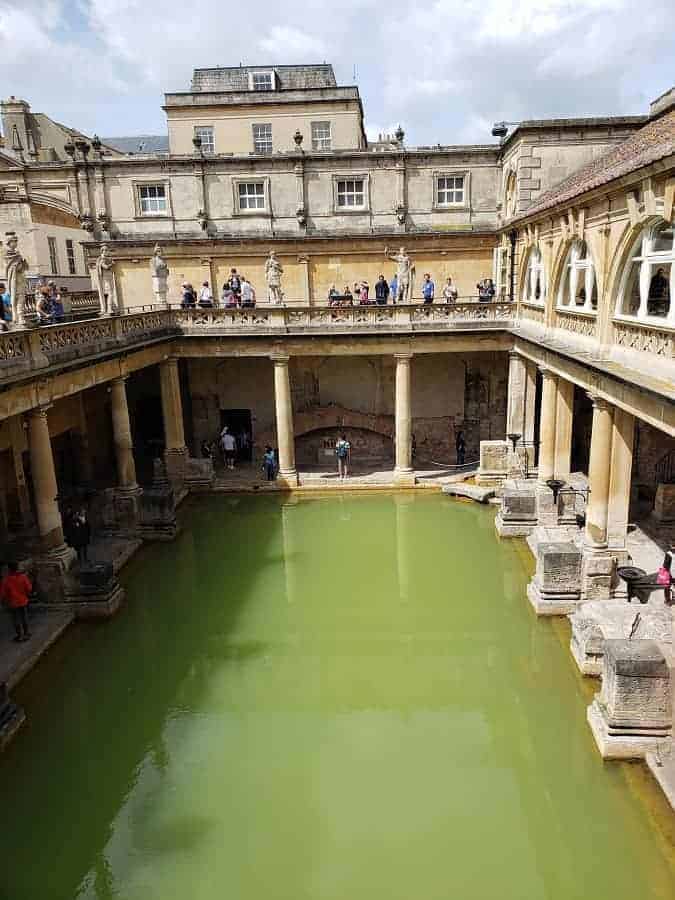 1. Roman Baths
Beneath the city streets lays an extensive set of hotsprings in which the Romans once believed to be the cure to ailments.
This is the best example of Roman Baths in the world, where you will find the bathing pools just as they were centuries ago.
A trip to the Roman Baths will allow you to see actual Roman ruins, the baths & pools, along with other artifacts that have been found on site.
While you can take a guided tour (for free), we preferred the audio tour (which happens to be narrated by author Bill Bryson). It gives you great detail as to what you are seeing and its importance during the time of the Romans.
While you can purchase your tickets for the Roman Bath at the door, you will save up to 10% if you book them ahead of time online.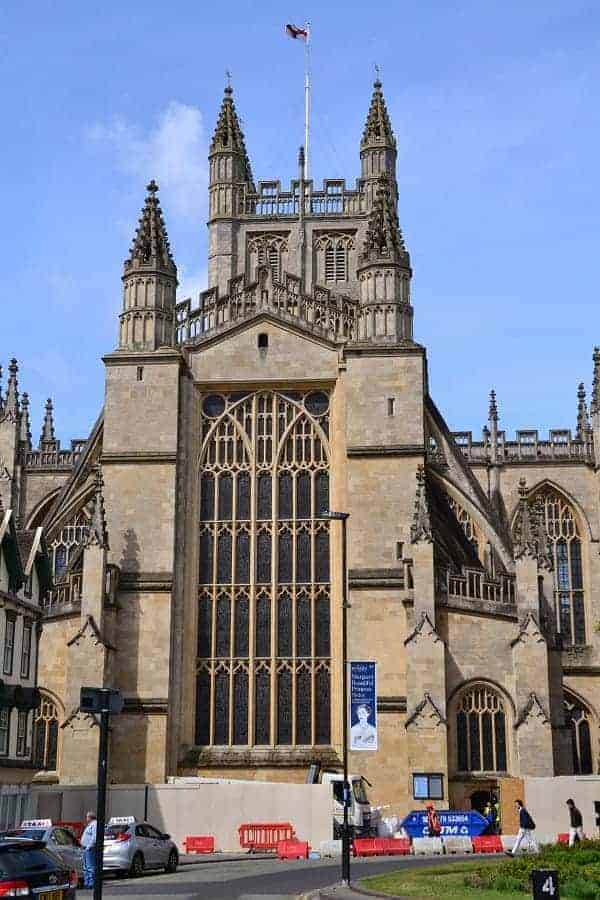 2. Bath Abbey
Bath Abbey has seen many changes in the past 1000 years.
The first King of England, King Edgar, was crowned here is the Saxon Abbey in 973.
This set the precedent for the coronation of all future Kings and Queens of England, including Elizabeth II.
The Cathedral that stands today was built is 1499, but unfortunately was dissolved during the rule of Henry VIII (1539) and left in decay for 70 years. All the original stained glass was destroyed.
Queen Elizabeth I sought to have the abbey restored and for the next several centuries, the cathedral goes under many changes and additions.
Things to See in Bath Abbey
Fan Vaulted Ceiling. This dates back to the 1500s. The stone vaults form fan shapes.
West Window. Completed in 1894, this group of stained glass window tells the stories of the first five books of the Bible.
King Edgar Window. This window shows the crowning of Edgar (the first king of England)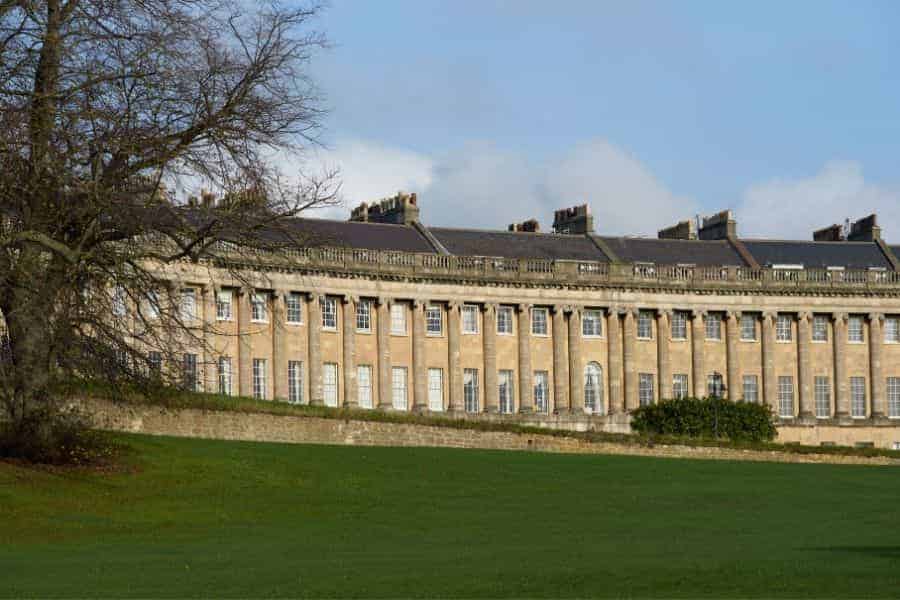 3. The Royal Crescent
Once of the best examples of Georgian Architecture in England happens to be in Bath. In fact, it is considered a UNESCO World Heritage Site because of its authentic style that has stood the test of time!
The Royal Crescent is a set of 300 Georgian terrace homes that spans 500 feet and overlooks Royal Victoria Park.
While once the private homes to notable people of the time, now it is a five-star hotel, The Royal Crescent Hotel & Spa.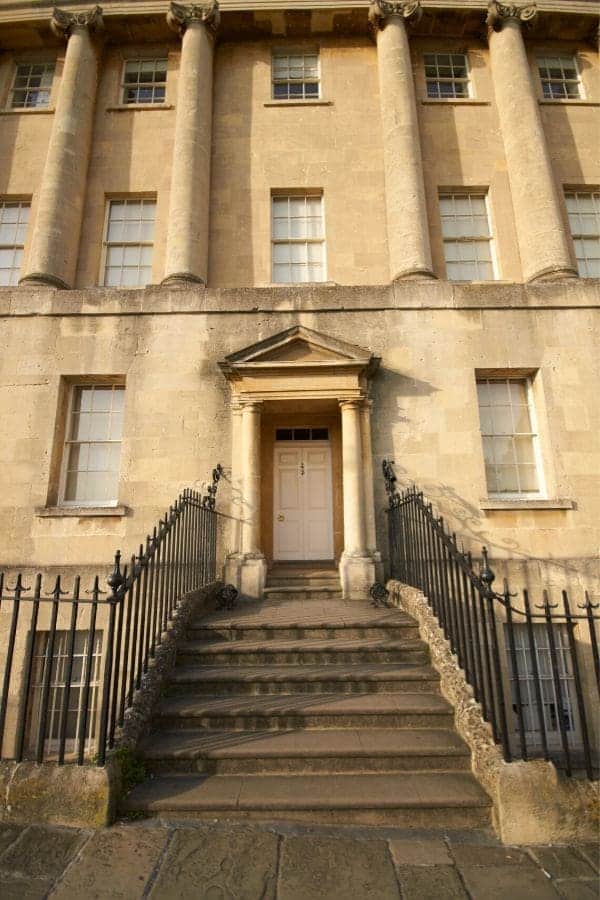 4. No. 1 Royal Crescent
No.1 was the first house to be built in the Crescent and if you are interested in learning what Aristocratic homes were like in the late 18th century, you can take a tour.
Not only will you learn about the rich, you will also get to visit the servants quarters and see what life was like for them as well.
As you walk through several rooms with authentic Georgian decor, you will get to learn the stories of those that lived there.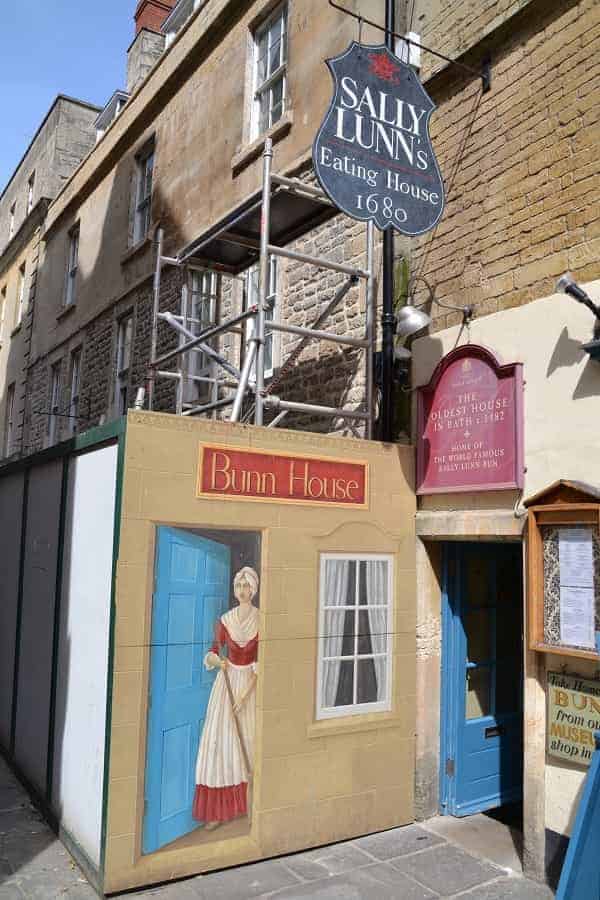 5. Sally Lunn's Kitchen Museum
Want to know what is was really like in Bath in 1680? Head over to Sally Lunn's Eating House.
You will get to see the kitchen that legendary young Huguenot baker Sally Lunn used to create her famous Bath bun and the bakery that sells them to this day!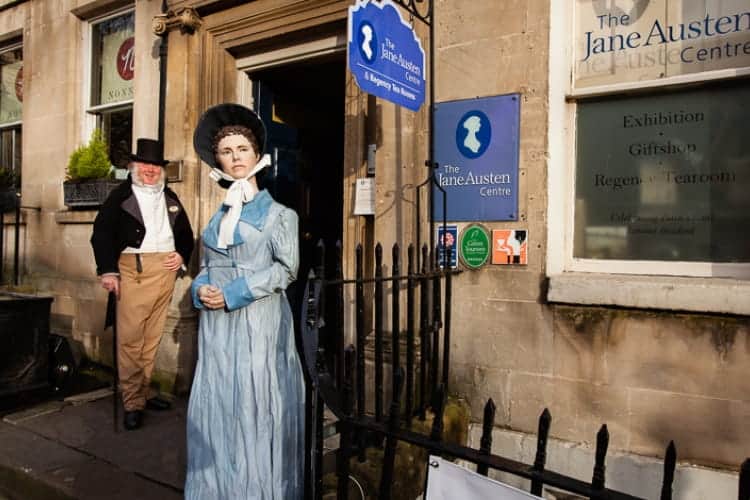 6. Queen Square
This Georgian rowhouses were designed and built by John Wood the Elder around 1730.
Jane Austen stayed at number 13 in May 1799 and it is said that it was very inspirational in her writing.
Now, you will find The Jane Austen Center at 40 Gay Street, Queen Square which houses a small museum.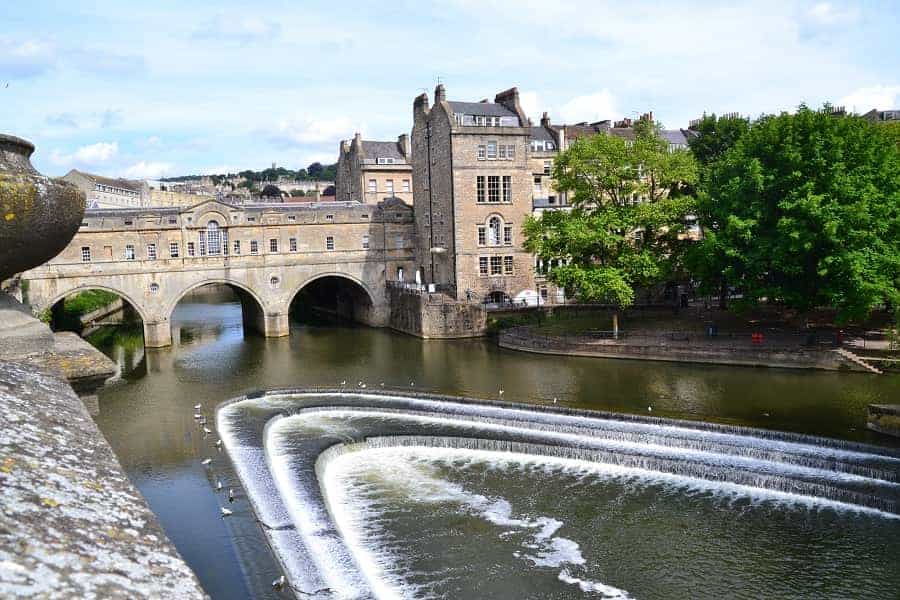 7. Pulteney Bridge
This Georgian construction masterpiece is one of four bridges in the world that has shops across its full span as well as both sides.
The bridge dates back to the Middle Ages when they created the barrier to control the flow of the River Avon.
This is the perfect spot for an Instagram pic.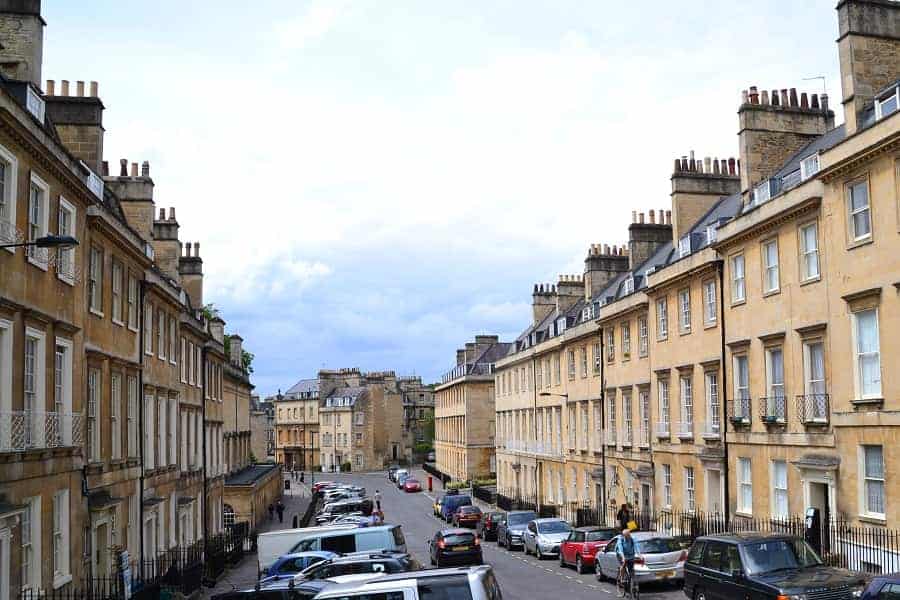 8. Great Pulteney Street
Great Pulteney Street, at 100 feet wide & 1000 feet long, is the widest & most desirable street to live on in Bath.
The beautiful Georgian homes that flank the street date back to 1789.
At one end, you will find the Holburne Museum and at the other a lovely fountain.
You may notice that the side streets that run along Great Pulteney Street are quite short.
The proposed design was to have the side streets just as grand at Great Pulteney, but when the money ran out to complete the project, the side streets were left unfinished.
9. Holburne Museum
The museum has just recently undergone a major enhancement and is worth checking out!
Inside, you will find art pieces from the Renaissance to the Golden Age of British painting.
You will also find the personal collections of Sir William Holburne, the founder of the museum.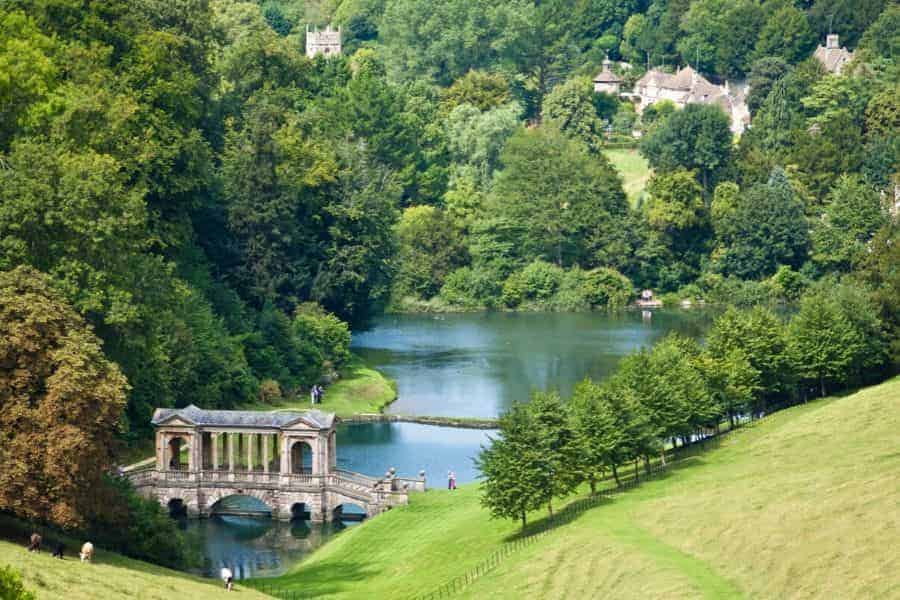 10. Prior Park Landscape Garden
If you are looking for a picturesque park to explore, then you will definitely want to visit the Prior Park Landscape Garden.
This eighteenth-century garden is set in a valley and has one of only four Palladian bridges in the world.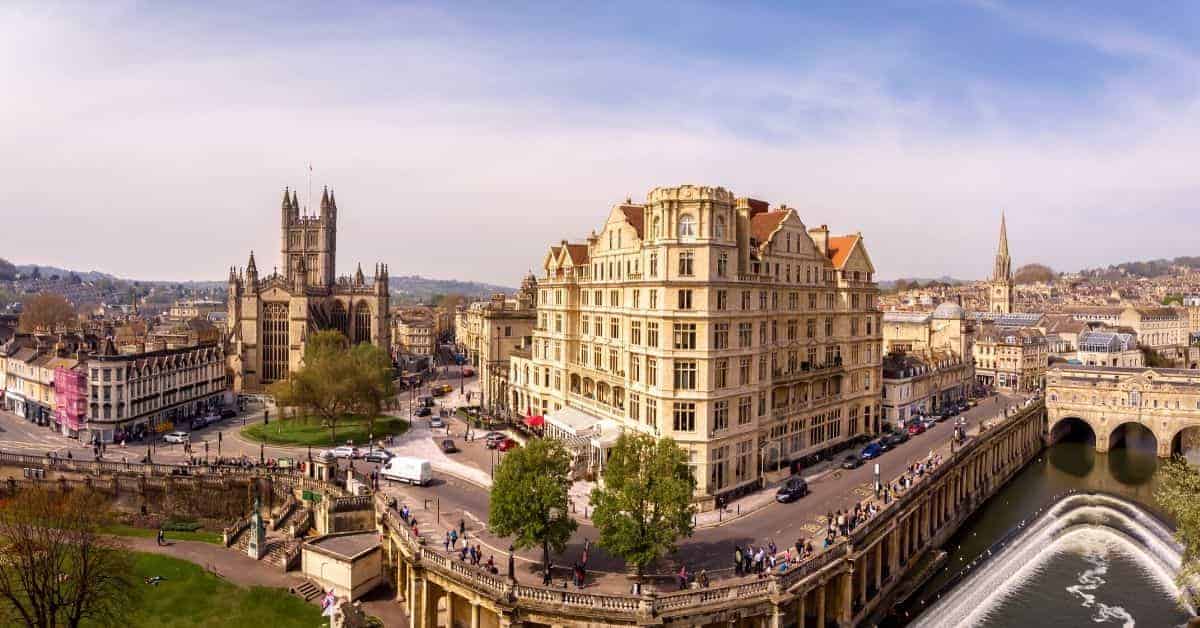 When it comes to spending time in Bath, England you will find no shortage of things to do! You will want to make sure that plan your trip carefully so that you don't miss out on all of the amazing sites.
I suggest that you consider doing the Bath Hop on Hop off bus tour. It is one of the best ways to see everything in a short time frame without having to worry about public transportation.
If you are looking for other places to visit while in Bath, I would suggest you visit nearby Cheddar Gorge and Wells.