Jerpoint Abbey is a 12-century Irish Cistercian Abbey in Kilkenny & is possibly the most interesting Cistercian ruin in all of Ireland due to its wide variety of sculptures and carvings. If you are visiting Kilkenny, this site should be on your list of things to see.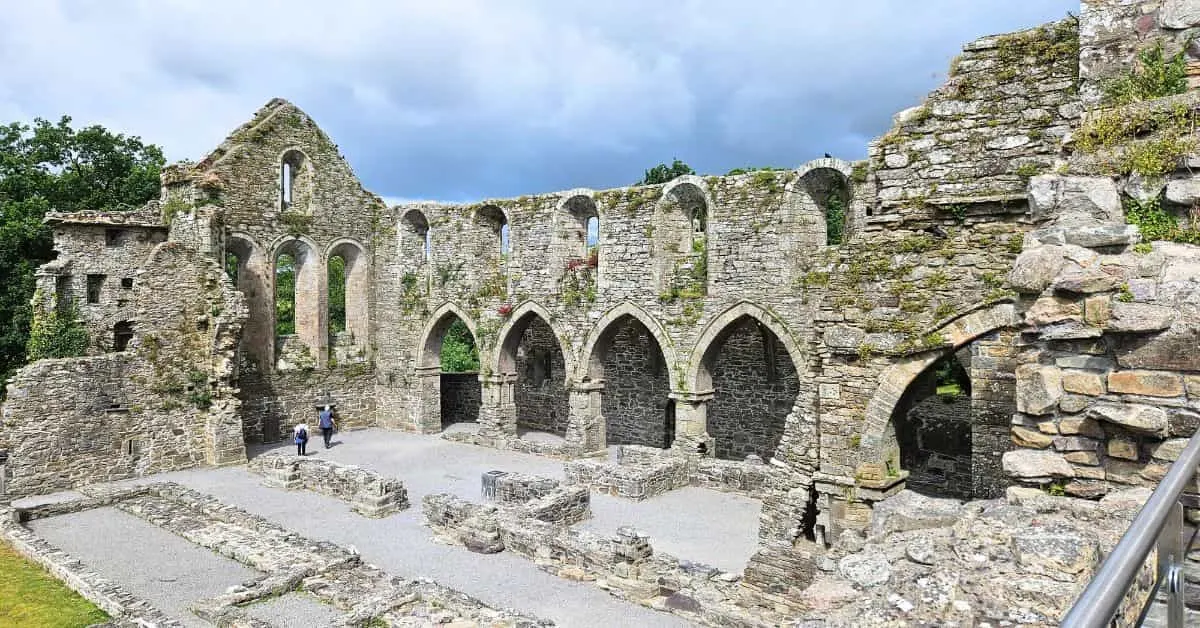 About Jerpoint Abbey
Jerpoint Abbey was founded in the 12th century by the King of Osraige and was dedicated to St. Nicholas, who is said to have been buried nearby.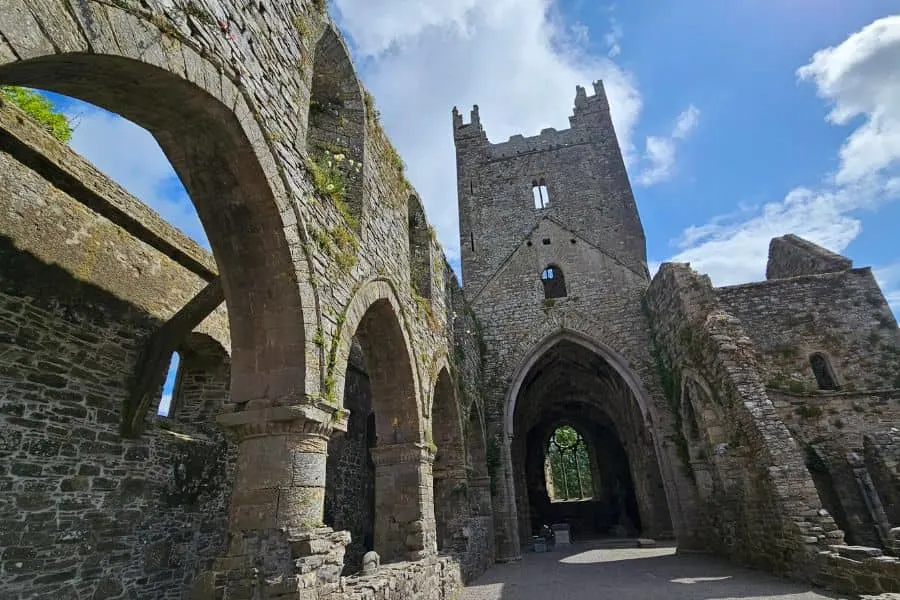 It was an important religious center for centuries before it eventually fell into decline in 1541 following King Henry VIII's dissolution of monasteries throughout England and Ireland.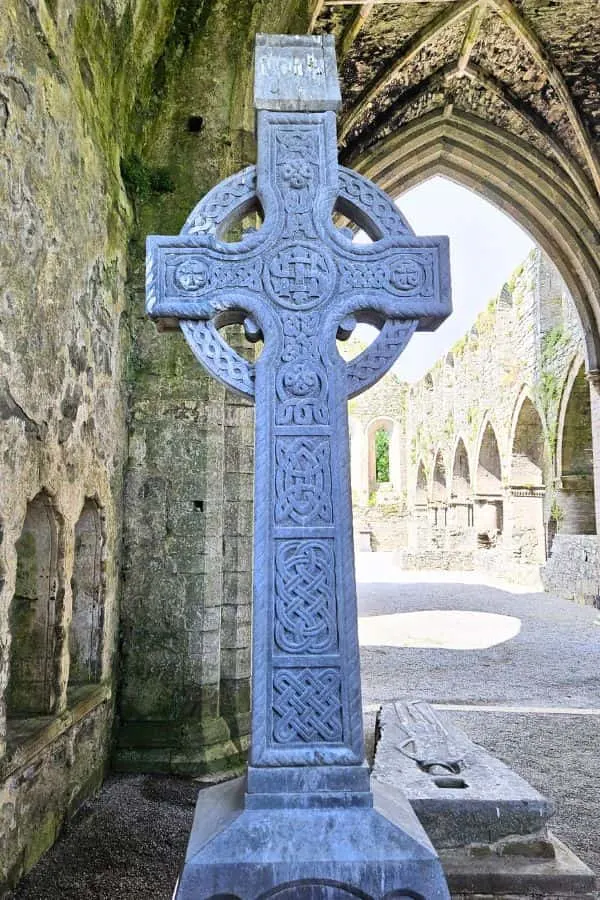 Today, visitors can explore the ruins of this once-great abbey and learn more about how religion shaped medieval society in Ireland.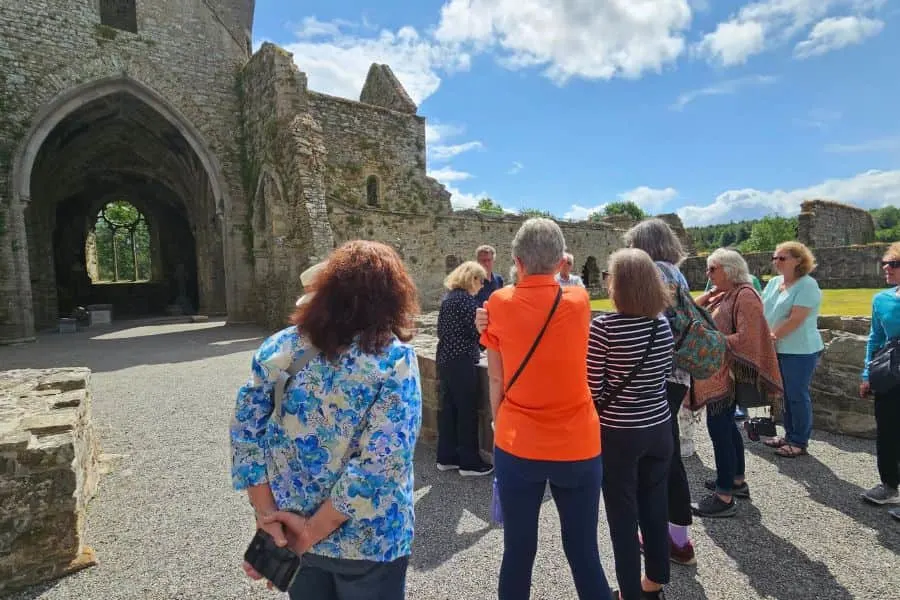 Visiting Jerpoint Abbey
Guests can tour the abbey ruins on their own or enjoy a group tour given by a docent who describes the history of many of the features.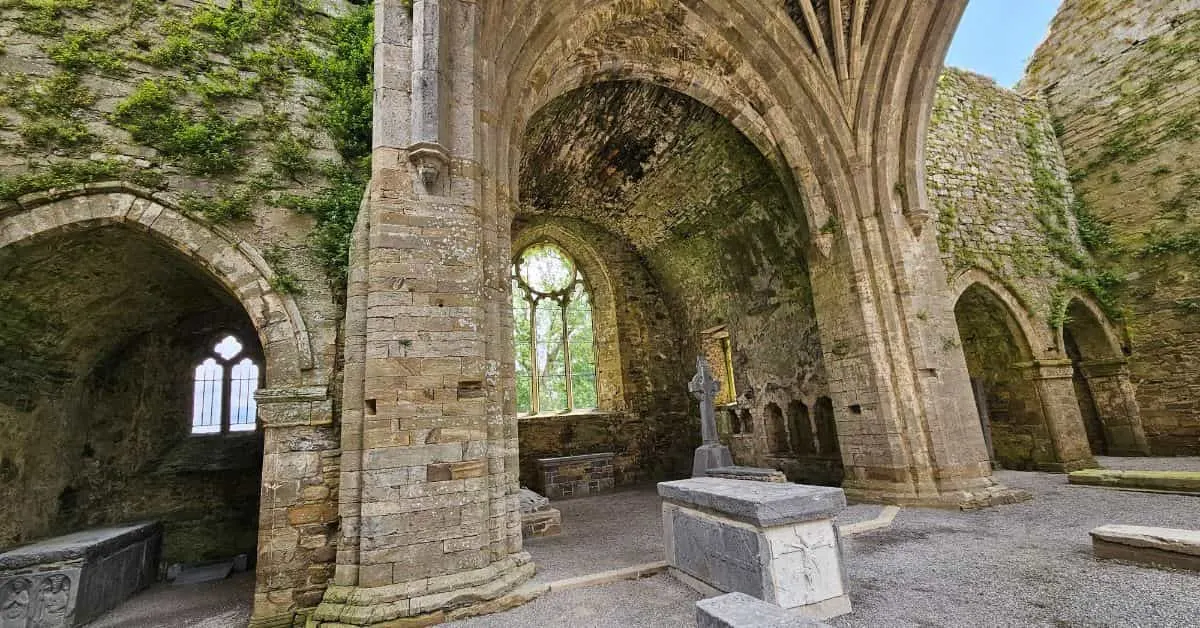 The abbey consists of the ruins of the Romanesque church, with a nave and two side aisles.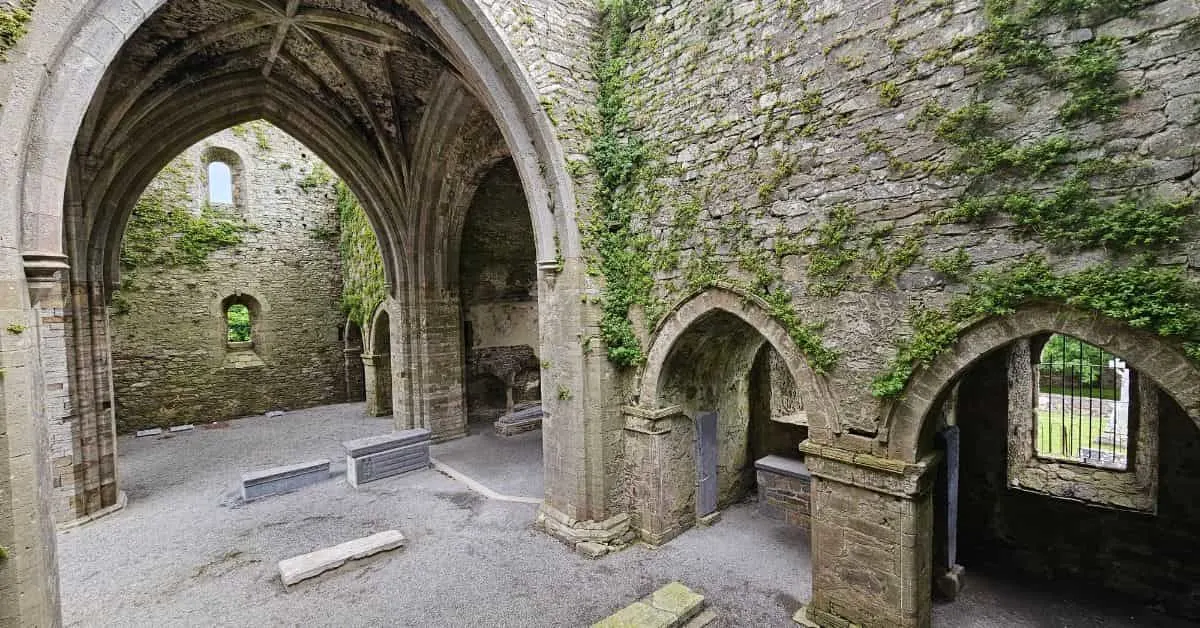 There are also several cloisters, chapter house, refectory hall and dormitories that have survived semi-intact.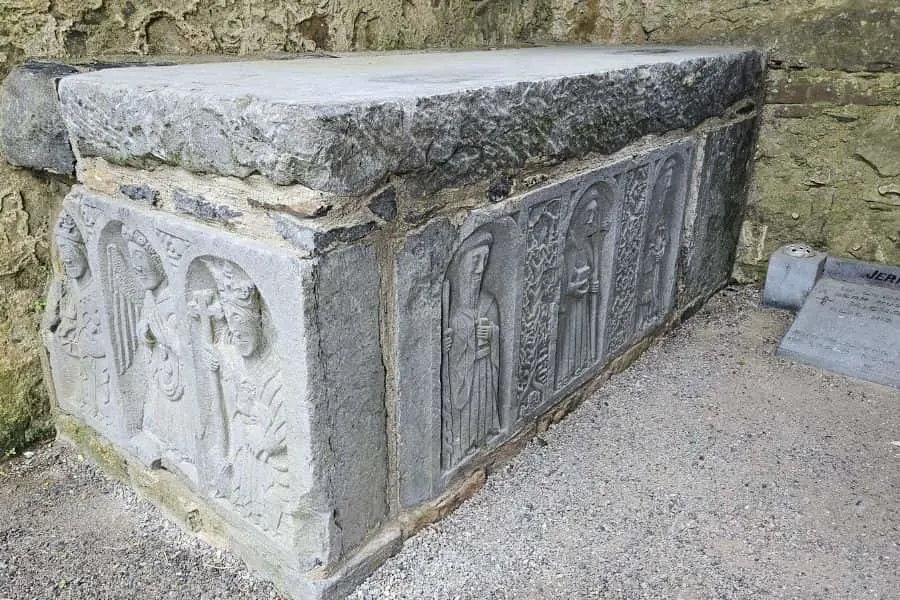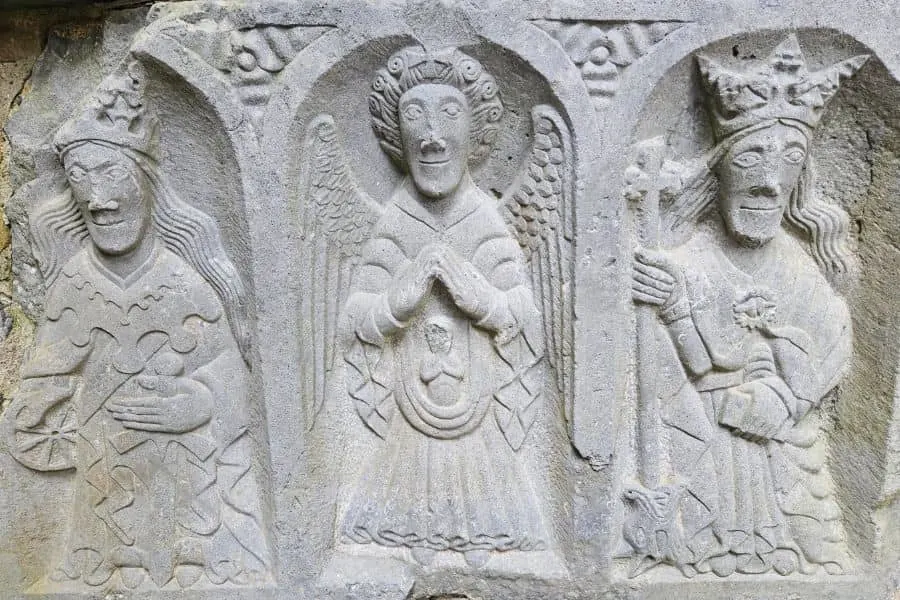 This abbey has an extensive collection of carvings, including many 13-16th century mensa tombs that depict the images of saints & apostles.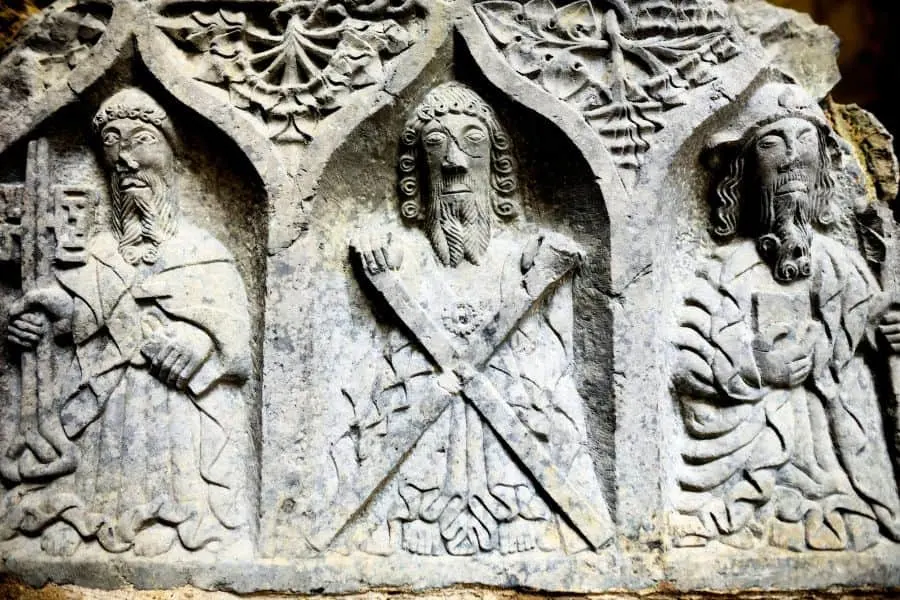 The "weepers," as they are referred to, represent key religious figures that would be shown holding items attributed to them.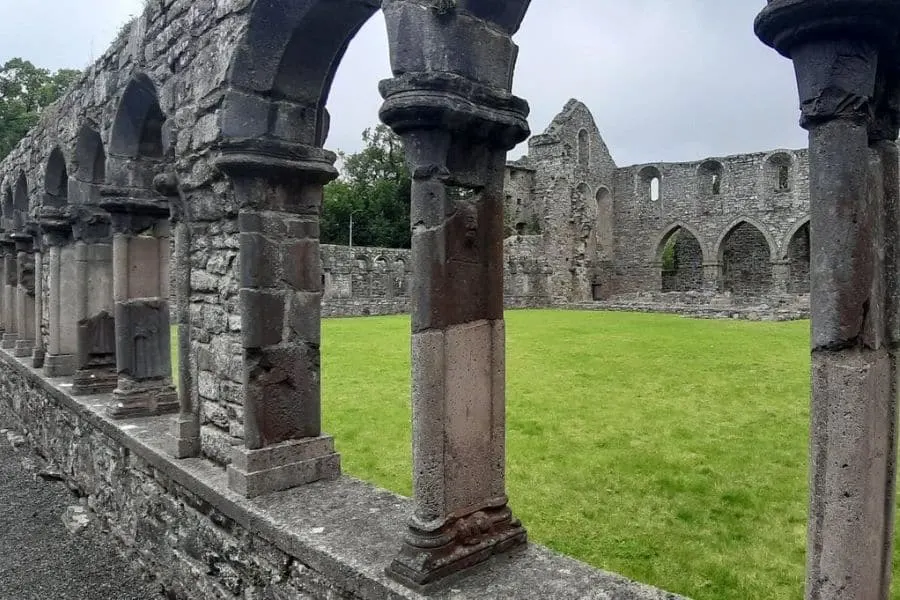 The Cloister at Jedpoint dates to the 15th century and while much of the decoration was removed during the reformation, there are still some pretty beautiful features.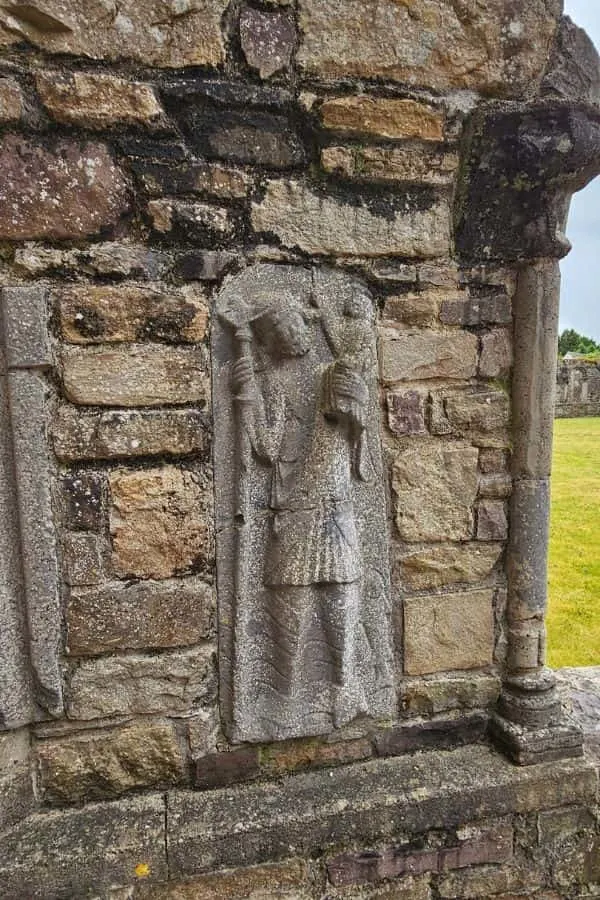 The Cloister arcade features several carvings of various types of medieval figures.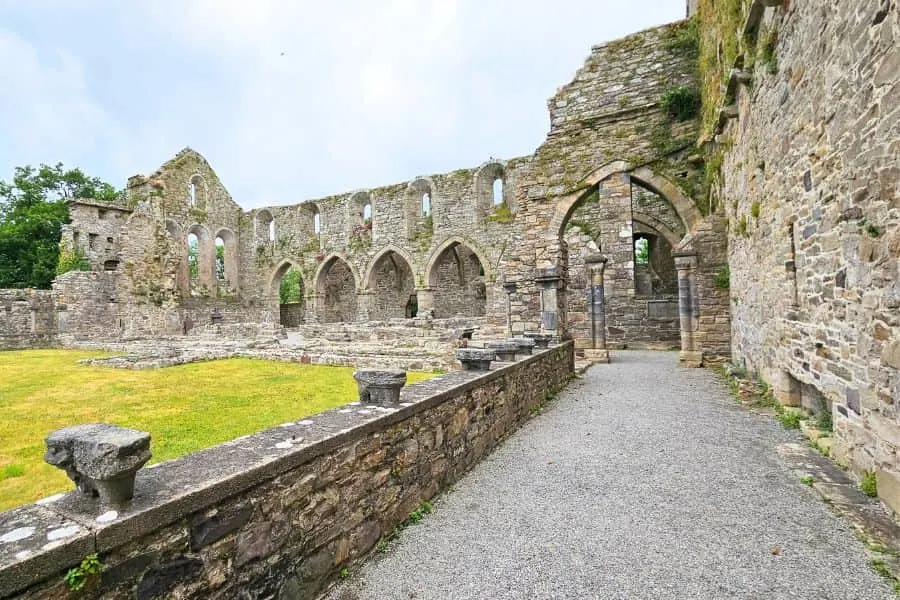 Located off the Cloister are a set of several small rooms that once were part of the Chapter House. This is where monks observed a strict vow of silence.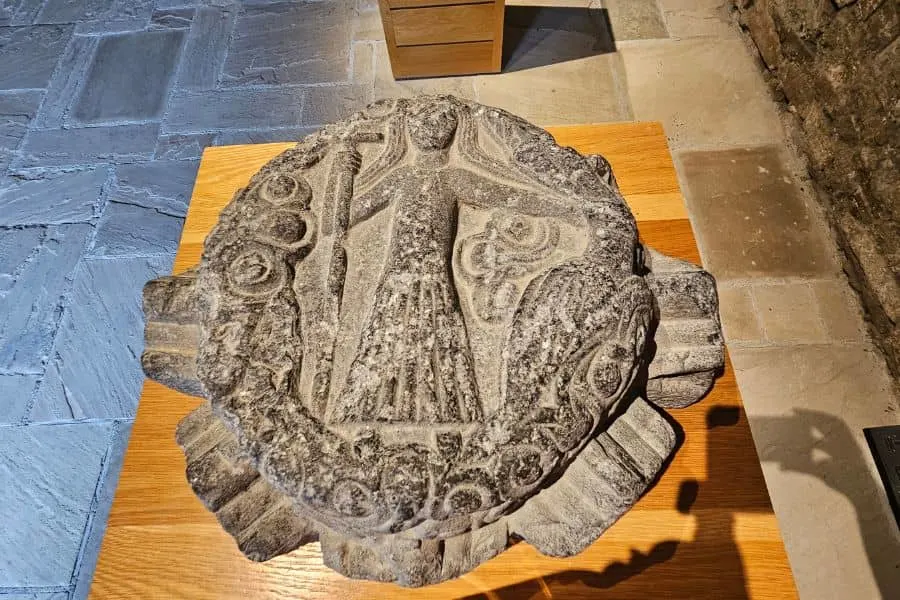 Today, it serves as an exhibition of artifacts & stonework found on the grounds of Jerpoint.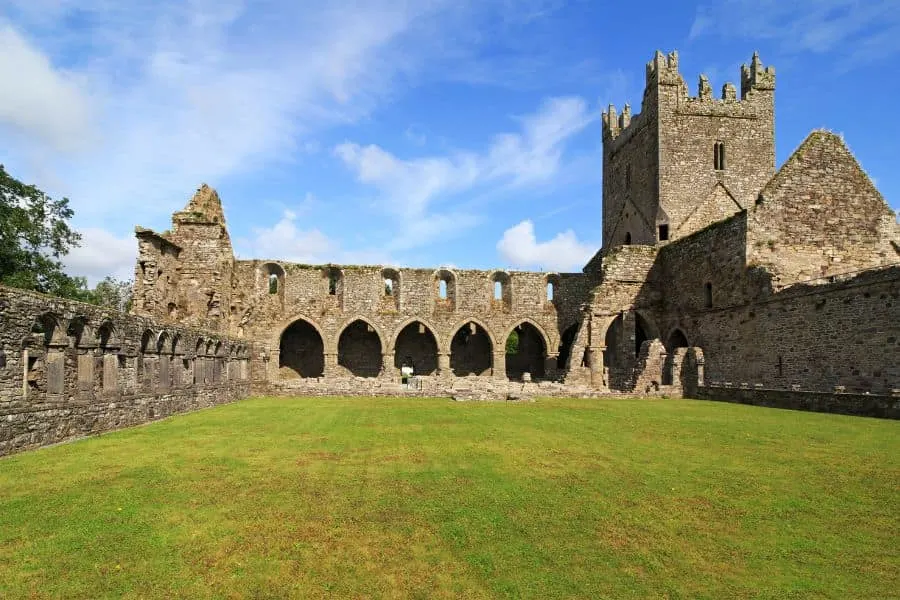 If you are planning a trip to Kilkenny, you really should take the time to visit Jerpoint Abbey along with Kells Priory, St. Mary's Church Gowan, & Kilkenny Castle.
Opening Times
March – May 9am-17:00
June – Mid September 9am-17:30
Mid September – October 9am-17:00
November 9:30am-16:00
Last tour 45 minutes before closing time.