We may earn money or products from the companies mentioned in this post.
If you are looking to do something other than Disney parks while you are in Orlando, check out LEGOLAND in Winterhaven.  It is a 45 minute drive from Orlando, but if you have a Lego fan(s) in your family, you will want to make the trip!  With so many different things to do and see, you can easily spend an entire day at LEGOLAND Florida. If you have two days to spend here, even better.
Here are some reasons to make the drive to LEGOLAND Florida: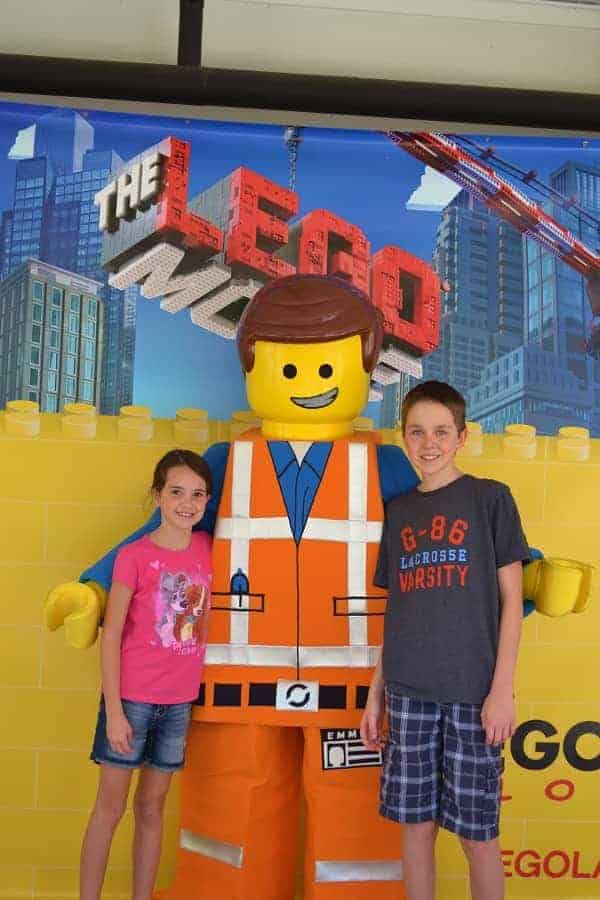 Unlike other Non-Disney area theme parks,  LEGOLAND Florida is 100% family friendly.  There are things for those that like rides, and those that don't.  There are short movies you can watch and even shows.  You can build LEGOs and even meet some of your favorite characters from the Lego Movies.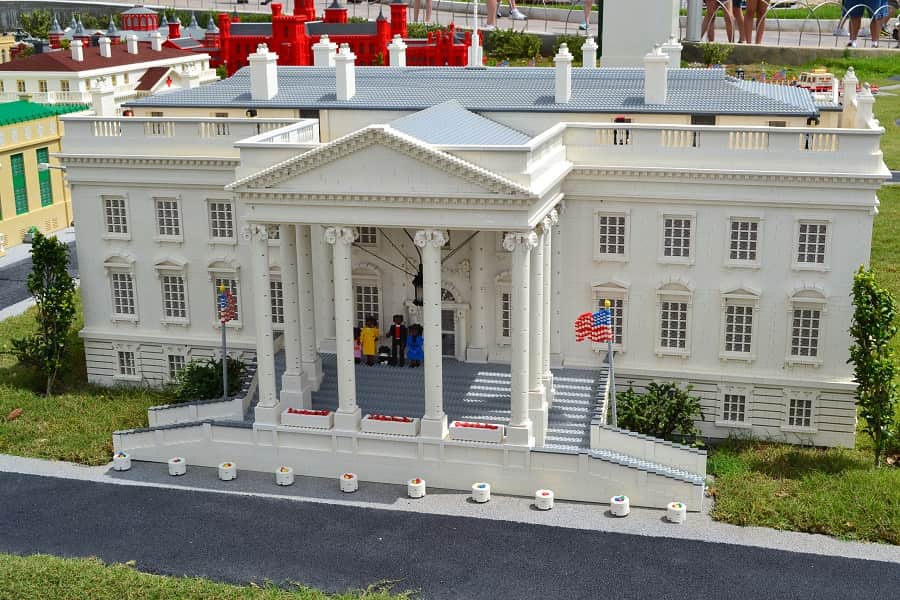 Lego enthusiasts will love to see all the different things that the Lego experts have built for the displays. There are national monuments, United States capital buildings and various other lego cities and villages.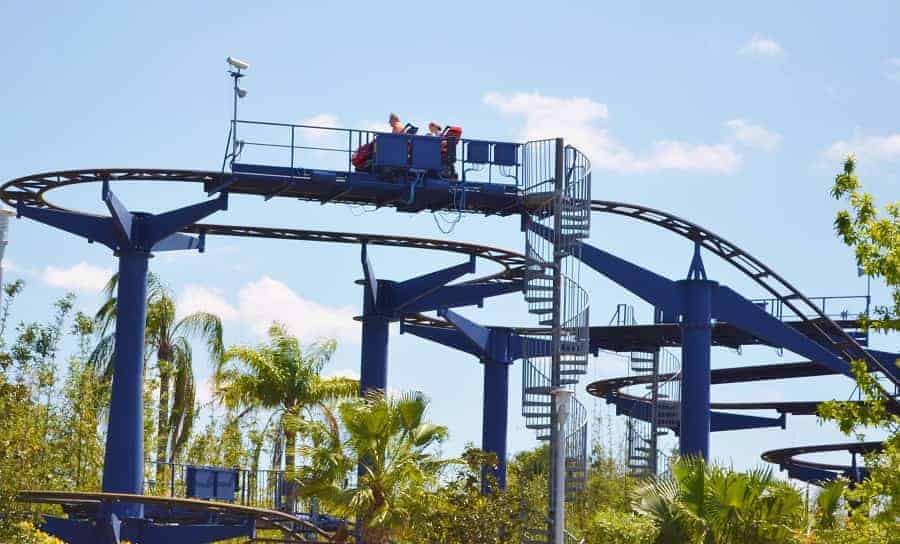 There are several roller-coasters at LEGOLAND Florida and they are all designed for fun.  Yes, there are some drops and sharp curves (like on the life-size LEGO TECHNIC, but overall they are built for families with kids.
Chima fans will enjoy the water battles you can have on the Quest for Chi.  Not only do you battle other riders, spectators get in on the squirting action too! Yes, you WILL get wet, but your in Florida so you will dry in no time!
Worried there might not be anything for your toddler? There is an entire area dedicated solely to little ones… and it is air conditioned. Little ones will also enjoy riding a train or just playing with Duplo Blocks.
Star War fans will be glad to know that LEGOLAND Florida has a Mini Land section just for Star Wars.  It has EVERYTHING Star Wars; characters, vehicles, lands… It is a Star Wars fans paradise!
Part of it is even interactive, where you can push buttons to activate sounds and movement. It is very cool!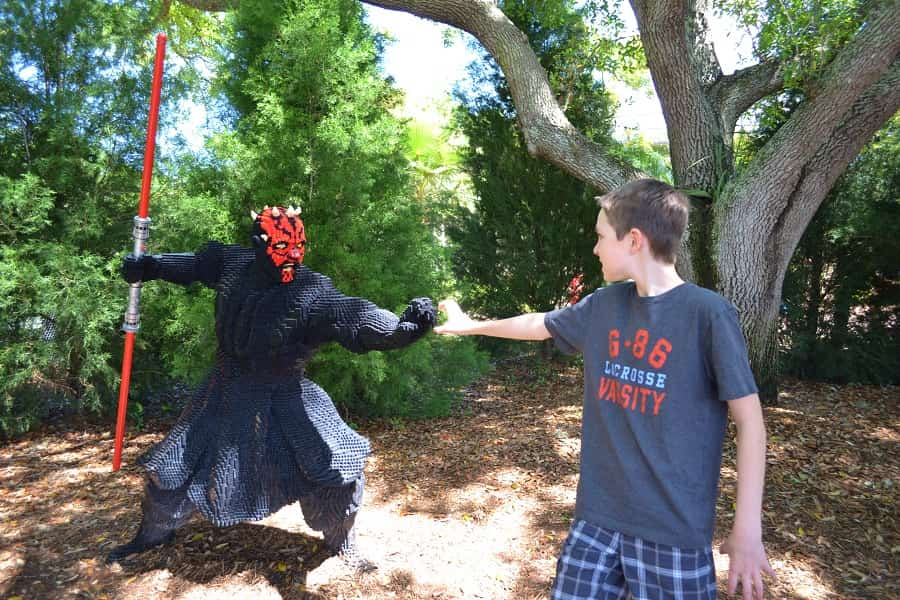 You will also find life size Star Wars characters made completely out of Legos!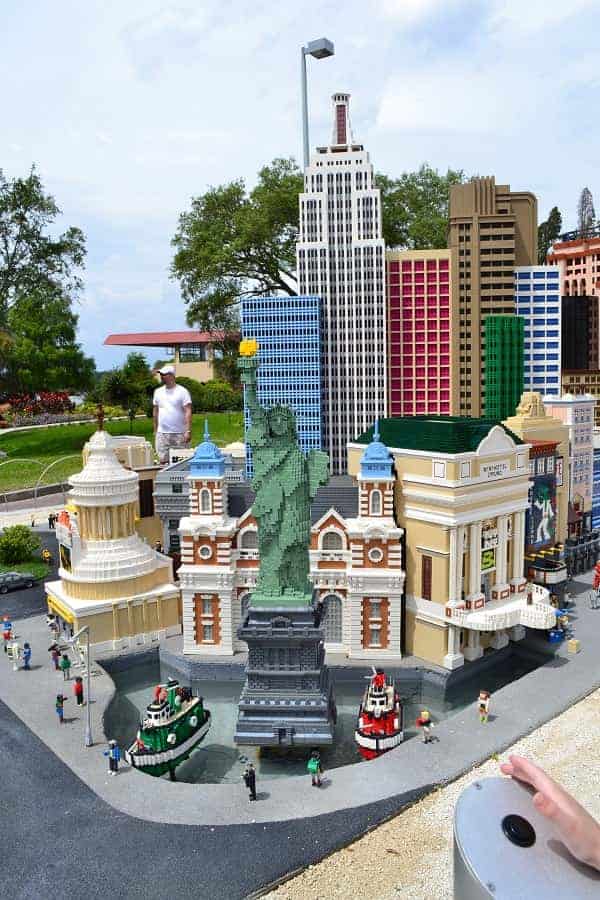 You will find that a day at LEGOLAND is very affordable. Legoland typically throws out deals through out the year, so be sure to do some searching before you pay full price for a ticket. Here is what you need to do to skip the lines and save money on Legoland Florida tickets!