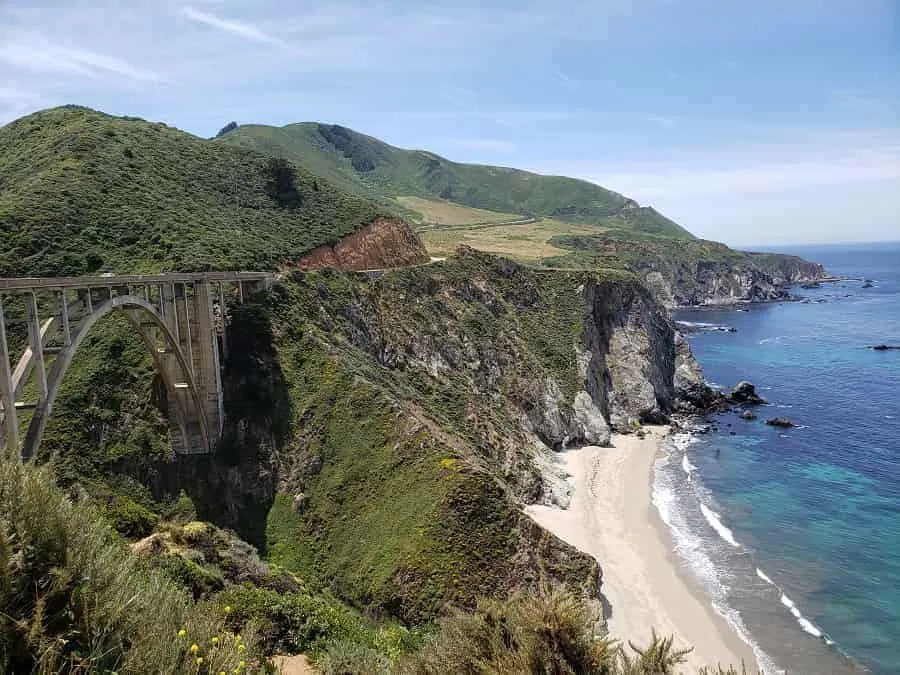 Known for its dramatic ocean vistas and redwood forests, Big Sur is one of California's most popular destinations. Located along the Pacific Coast Highway, the winding road through Big Sur offers plenty of chances for photos and scenic stops. Whether you're looking to hike, bike, or just relax in a quiet cove, there's something for everyone in Big Sur. So grab your camera and make the Big Sur drive.
Making the Big Sur Drive in California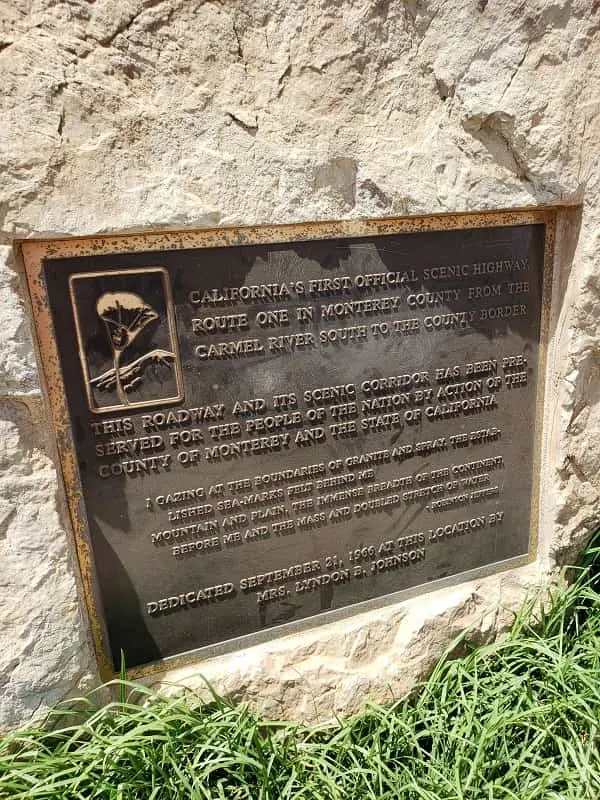 Where is Big Sur?
Big Sur is the 90-mile stretch of California's mountainous coast between San Simeon and Monterey.
The region is protected by the Big Sur Local Coastal Program which regulates land use in the area. This is what keeps it so unaltered.
What to See on a Big Sur Drive?
There are plenty of ways to enjoy Big Sure, whether you're just driving by or taking the time to hike, bike or just enjoy a picnic lunch with a view.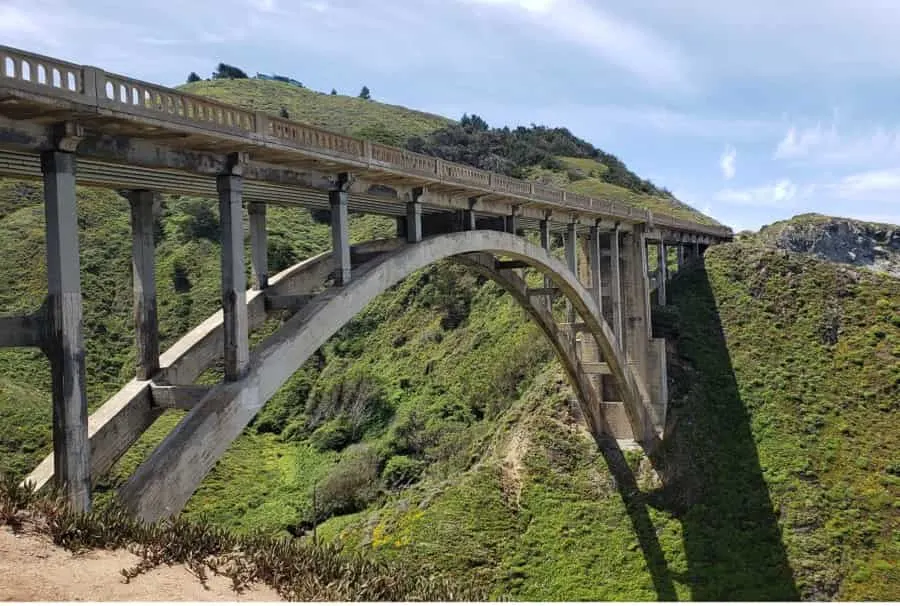 Bixby Bridge
One of the most iconic sights in Big Sur is the Bixby Bridge. Spanning nearly 800 feet, this beautiful bridge offers stunning views of the Pacific Ocean.
Constructed in 1932, it's one of the tallest single-span bridges in the world.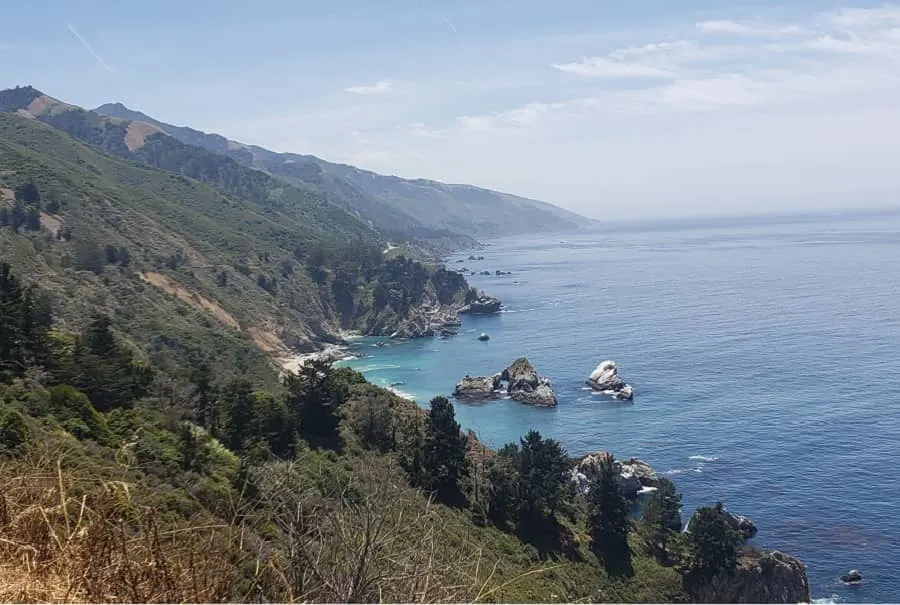 Pfeiffer Beach
While you can see the beach from the road, it is worth the time to actually visit Pfeiffer Beach if you time it right & know how to get there.
The entrance is a bit tricky. You will find it located at the end of Sycamore Canyon Road.
While this might not seem like a big deal, there is NO CELL PHONE SERVICE, so using GPS is out.
You will have to rely on signs, saved screenshots, or a paper map for this one!
Sycamore Canyon Road is located on the west side of California Highway 1 & there are no signs pointing you in the right direction.
The only sign you will want to look out for is the yellow sign that says "Narrow Road." Once on Sycamore Canyon itself, there is better signage. Don't ask me why.
The road is not the best, narrow & winding, so be aware it is not made for 2-way traffic. If you find another car coming, you will have to shimmy to the side.
Once you arrive at the Pfeiffer Beach day-use area, you will have to pay the entrance fee (around $12 CASH) to park your car.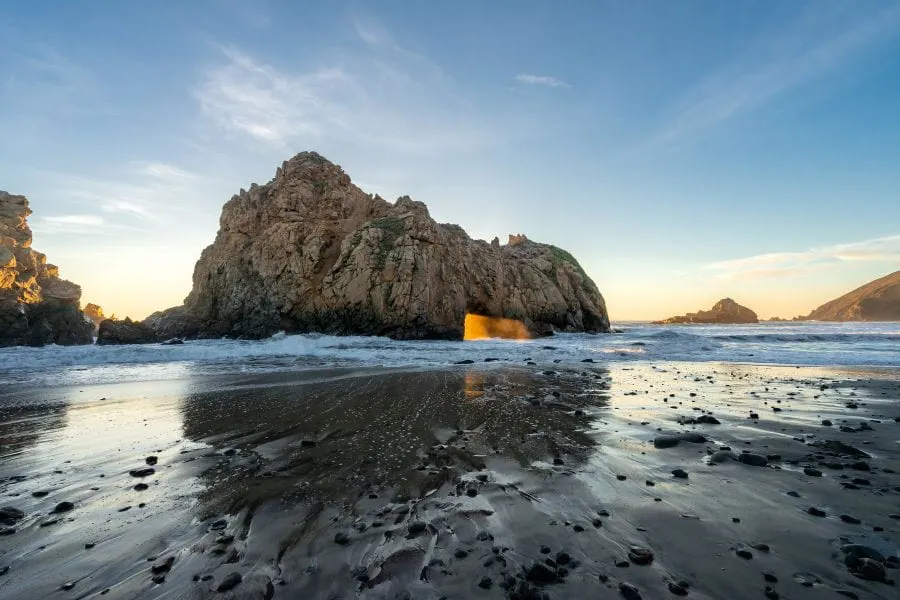 What makes this beach so unique is the purple sand, which is created by quartz deposits in the area & the naturally formed keyhole arch.
It's lovely & secluded, but not the place to take a swim! Instead, enjoy the sun and see the small crustaceans that wash up in tide pools!
The key to seeing this beach & enjoying your time is making sure you time it so that it is low tide. Look at the tide schedule before you go!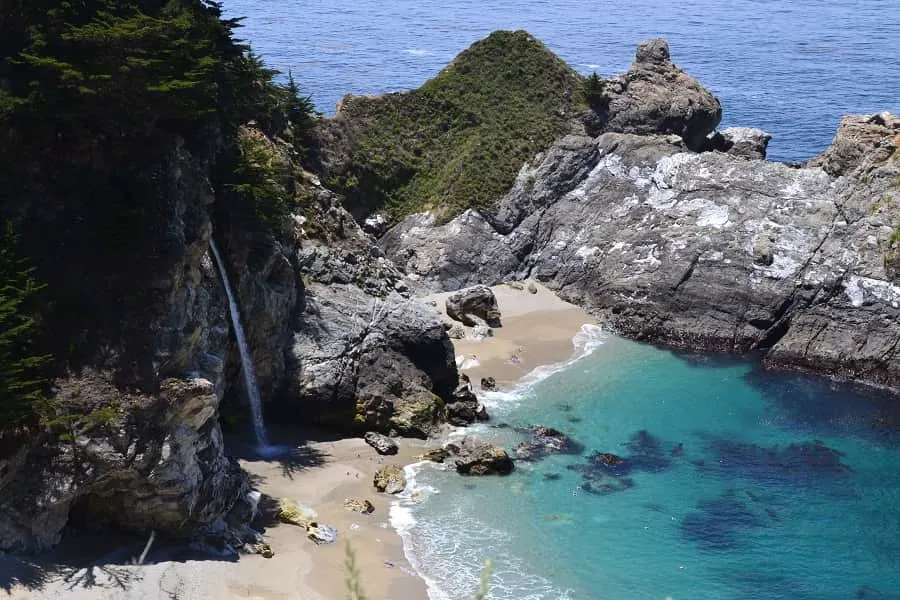 McWay Falls
This 80-foot waterfall cascades over a cliff into the ocean below, and the views from above are simply incredible.
You can park right on the road or pay to park in a parking lot. We parked on the road and were fine with the view.
There is a hiking trail to the bottom of McWay Falls. It's 1/4 mile & very easy but can be crowded.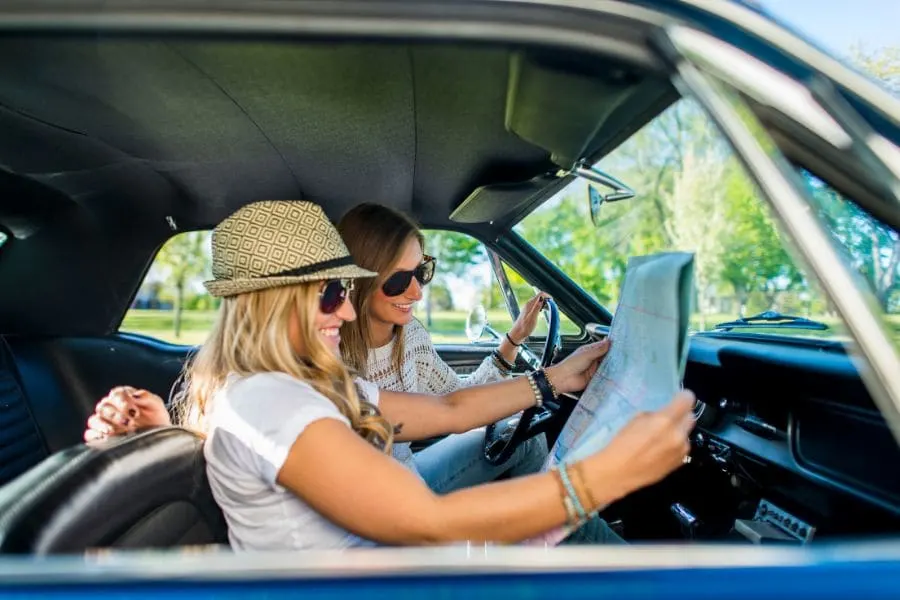 What to Bring with You to Big Sur
There are a few things you should definitely bring with you if you're planning a trip to Big Sur.
First and foremost, there is NO CELL PHONE SERVICE in this area. You will either need a paper map or screenshots to help you find the places we've highlighted.
If you are planning to do any hiking, you'll need a good pair of walking shoes or hiking boots. The terrain can be quite rugged in places, and you'll want to make sure you have the proper footwear to avoid slipping and injuring yourself.
If you plan on hitting the beach, you should plan on bringing a beach towel and all things you would typically need for a day in the sand. Don't forget the sunscreen!
You should also pack plenty of water and snacks, as there are limited places to purchase food.
Lastly, be sure to bring a camera so you can capture the stunning views of the coast.
With these items in tow, you'll be prepared for anything Big Sur has to offer.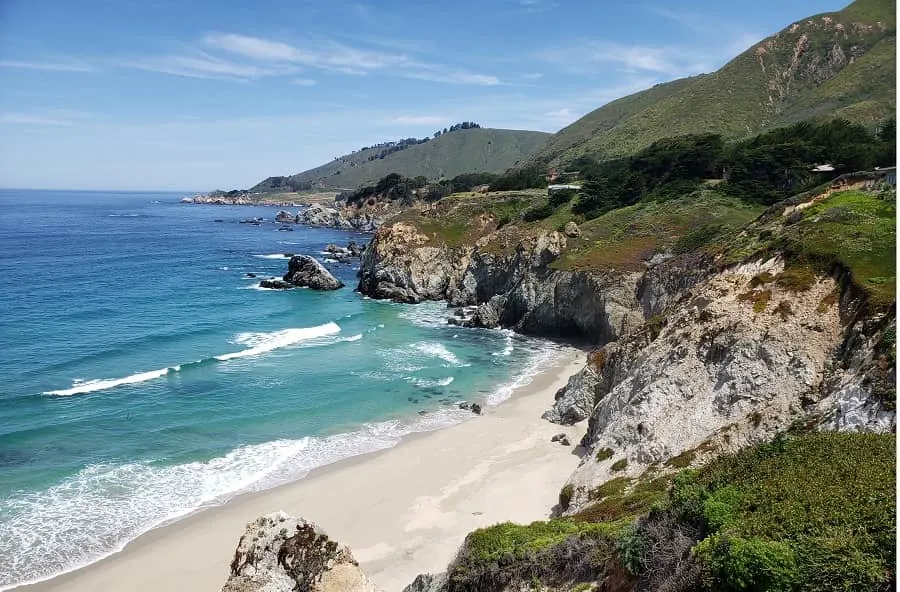 There's nothing quite like a road trip to Big Sur. This stretch of coastline is one of the most beautiful in the world, and it's easy to see why it's such a popular destination. If you are considering the Big Sur drive, we hope you feel more prepared!