Paris is often referred to as the city of love, and what better way to show your love for someone than by attaching a lock to the Love Locks Bridge? The tradition began in the early 2000s, and since then, thousands of couples have left their mark on the bridge. If you are considering visiting, here is what you need to know.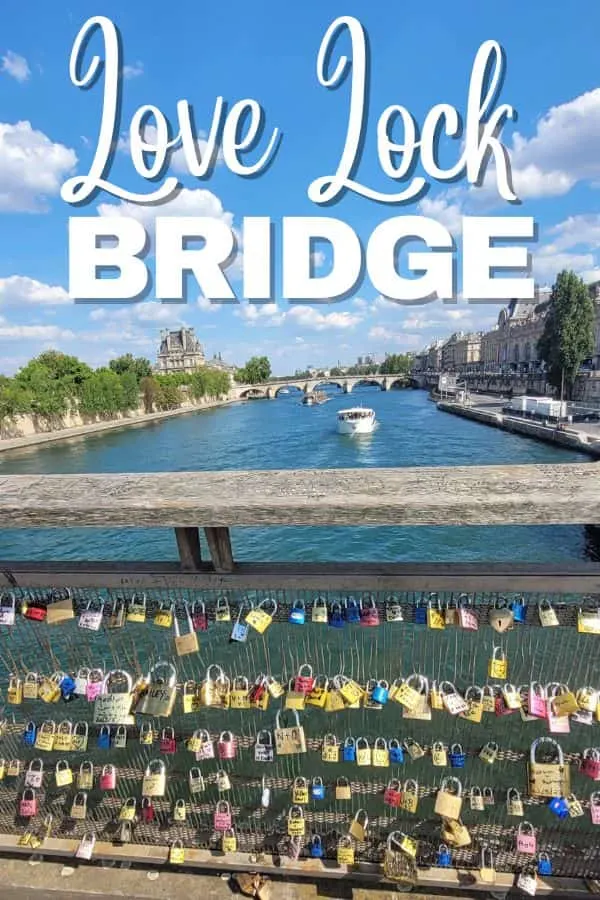 Everything to know about Pont des Arts (Love Lock Bridge)
Where is Pont des Arts (Love Lock Bridge)?
Pont des Arts is a pedestrian bridge that crosses the River Seine situated between the Institut de France and the Louvre.
In 1991, UNESCO listed the entire Parisian riverfront as a World Heritage Site. So, because of its location, the Pont des Arts is considered part of this UNESCO World Heritage Site!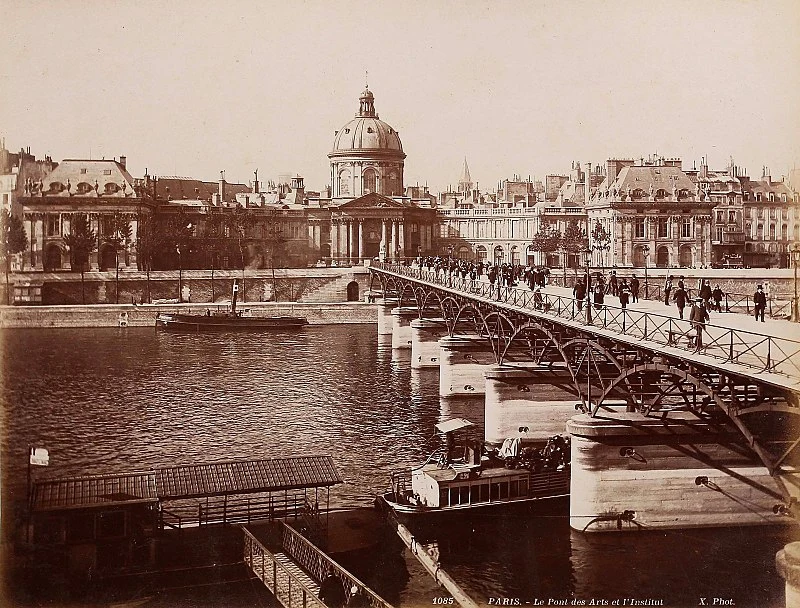 History of Pont des Arts
Originally built between 1801 and 1804, Pont des Arts was the first iron bridge in Paris.
Over time, the bridge suffered significant damage and was rebuilt several times.
In the 1970's a barge rammed into the bridge, causing a partial collapse of over 60 metres and it was completely demolised and replaced with a replica several years later.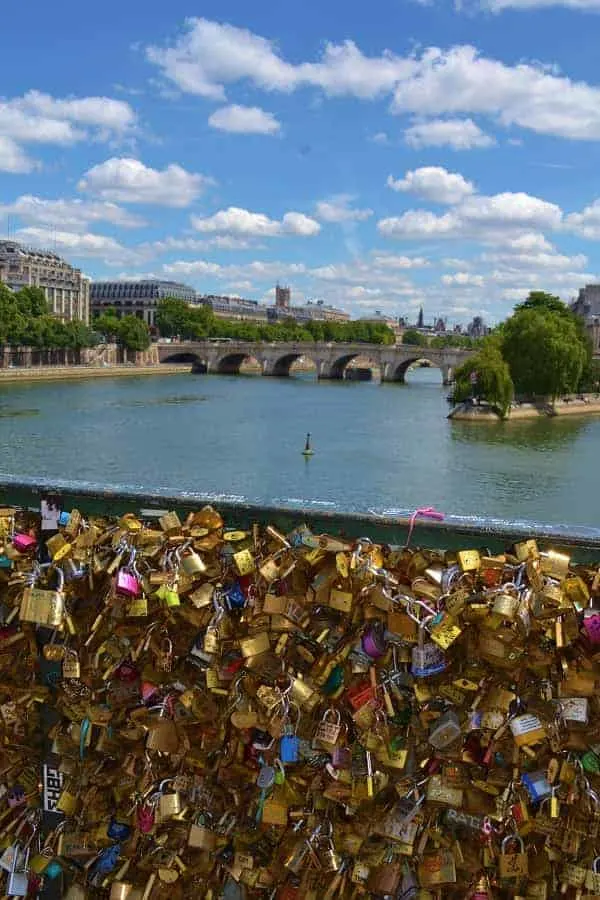 What Makes Pont des Arts So Special
The Pont des Arts is notable for having love padlocks attached to its railings by couples and thus is often referred to as Love Lock Bridge.
Everyone knows that Paris is the city of love. Well, this bridge is made for lovers!
Visitors either bring their own lock or purchase one from a local street vendor. They then write their names on it, lock it to the bridge and throw the key into the Siene to signify their eternal love.
Even Barack & Michelle Obama were seen attaching a padlock to the bridge in June 2008 during their tour of Paris!
As you can imagine, after many years, the weight of the locks caused the bridge railings to sag.
So in 2015, the city of Paris started a campaign to remove them. The railings with locks were removed and replaced.
But as love would have it, couples once again began leaving locks on the bridge!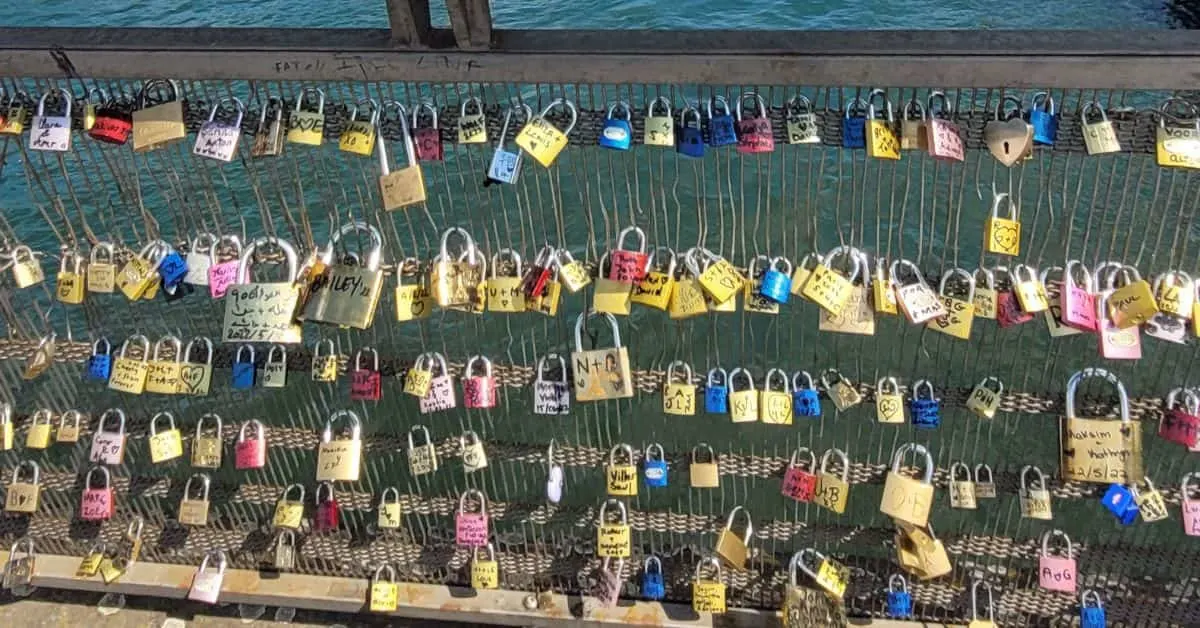 The Love Locks Bridge in Paris is one of the most romantic spots in the city. If you're looking for a beautiful and unique spot to profess your love, look no further than the Love Locks Bridge! It is certainly a place that should be on your list of places to visit in Paris.