If you are looking for a charming, picturesque small town to explore in Switzerland, Gruyères is the place for you! This medieval town is located in the Fribourg canton of Switzerland and is filled with historic chalets, cobblestone streets, and stunning views. Those looking for things to do in Gruyeres will find it filled with places to explore.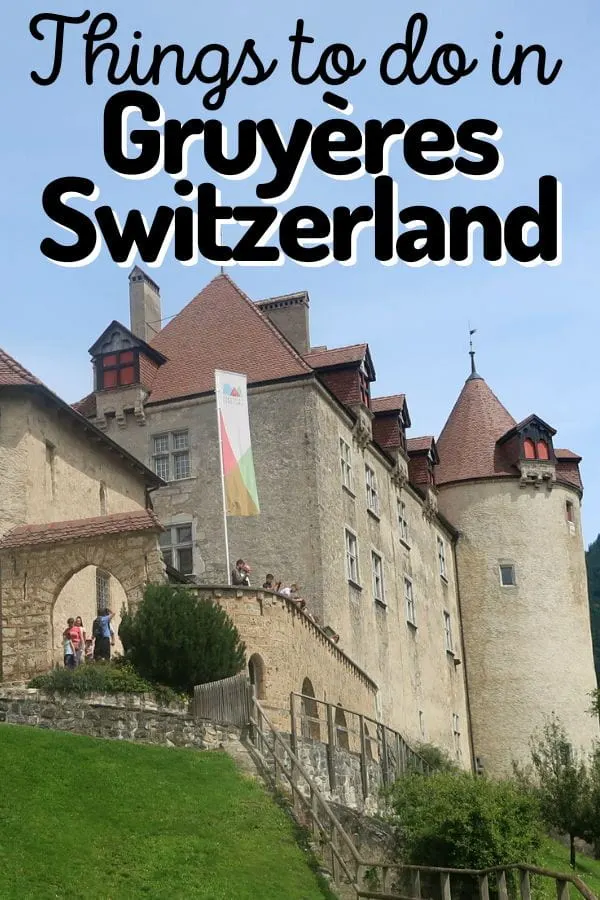 10 Things to Do in Gruyères, Switzerland
Gruyeres makes a great day trip because you really can do quite a lot while you are here.
While you might not be able to do everything, you should make a point to do as many of these things as you can.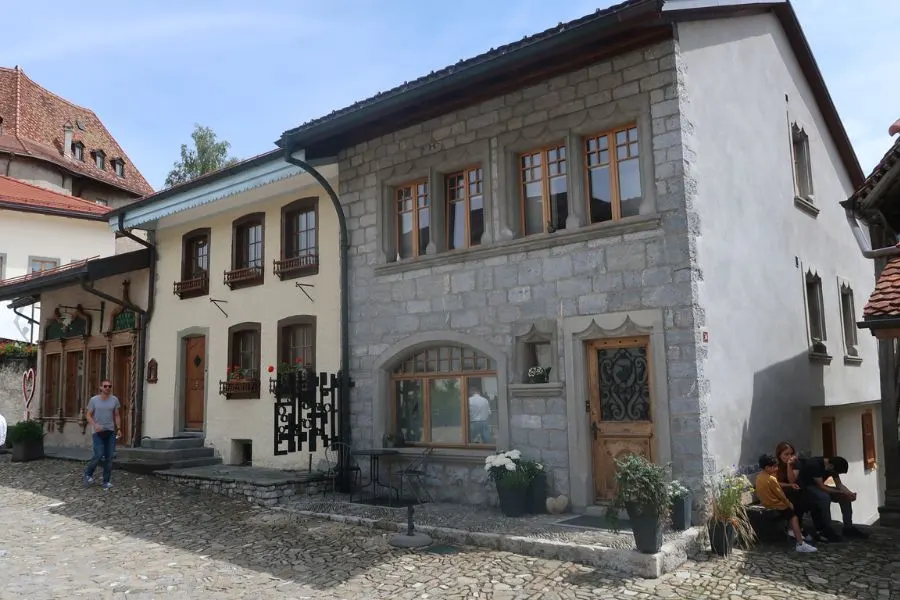 1. Explore the Town
The town of Gruyeres is perched on the top of a hill, just north of the alps. When you arrive, you will park just below the town and walk up.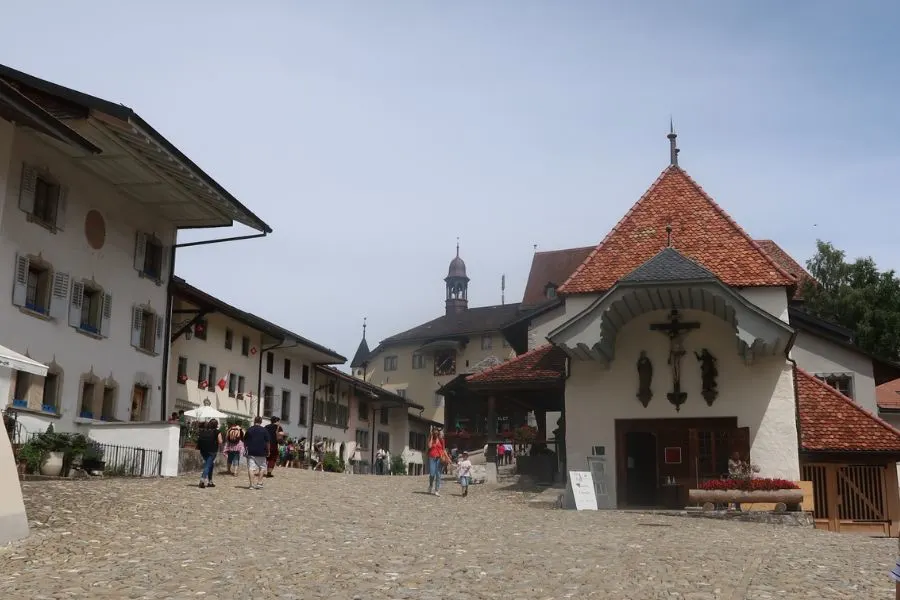 The entire town is pedestrian friendly and since the town is paved with uneven cobblestone, you are best to wear appropriate shoes.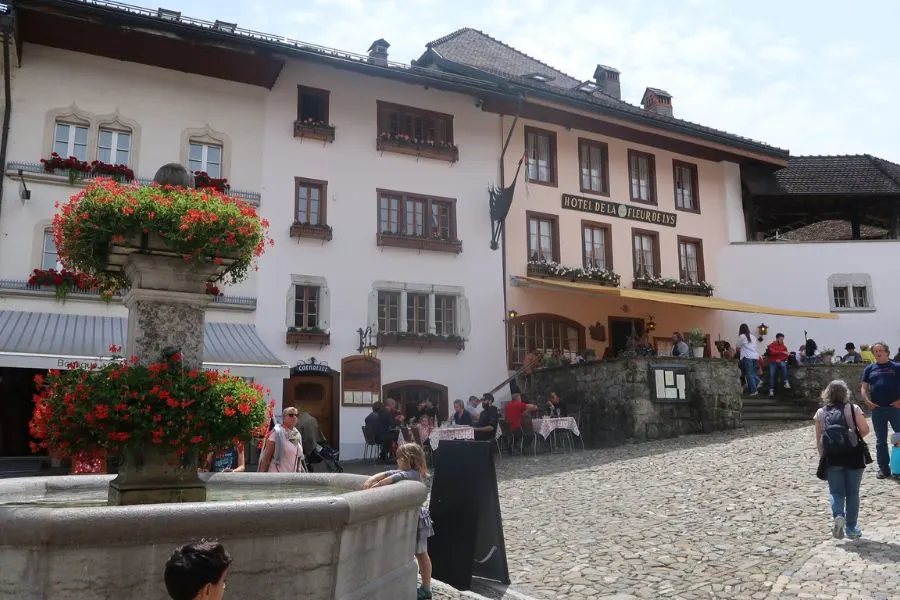 Gruyeres is a popular place to explore and you will find that it can get crowded throughout the day.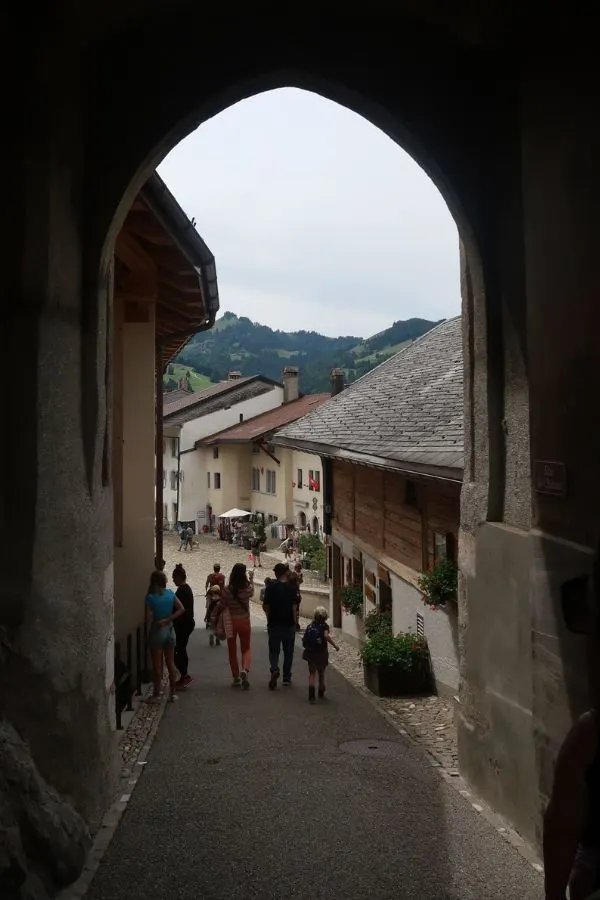 If you want to be able to have beautiful photos with fewer people, I suggest you get there early!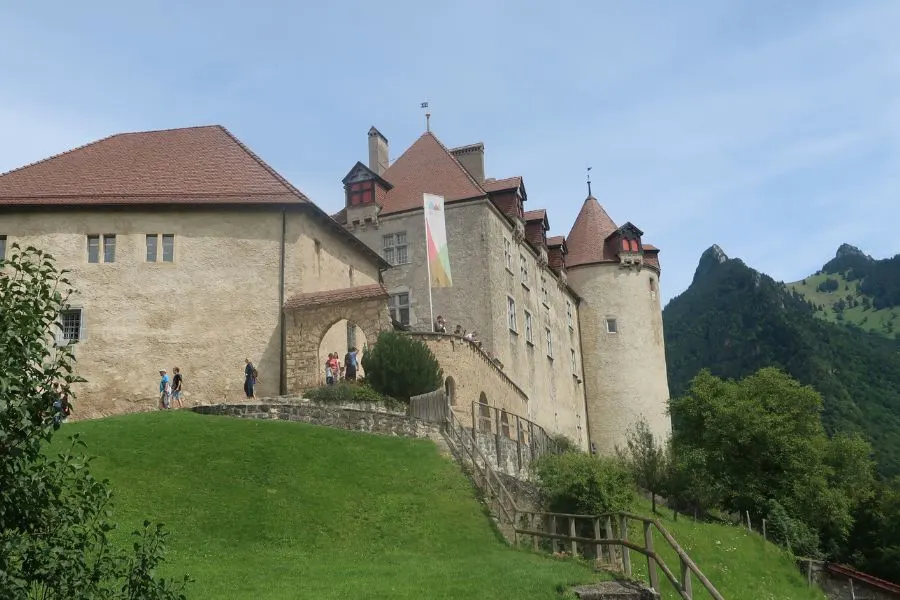 2. Castle Gruyeres
One of the most popular things to do in Gruyères is to visit the medieval castle.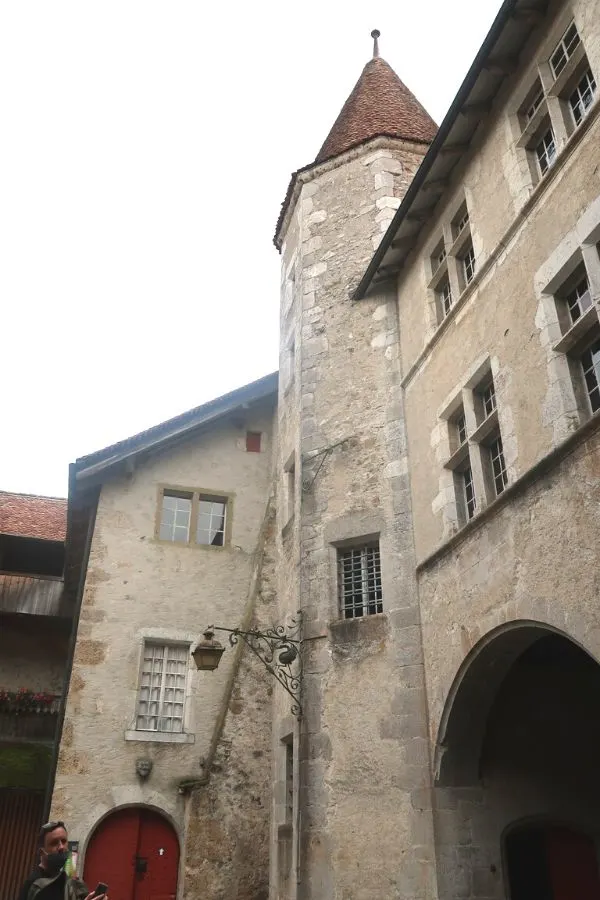 The castle, which dates back to the 13th century, is a great example of medieval architecture.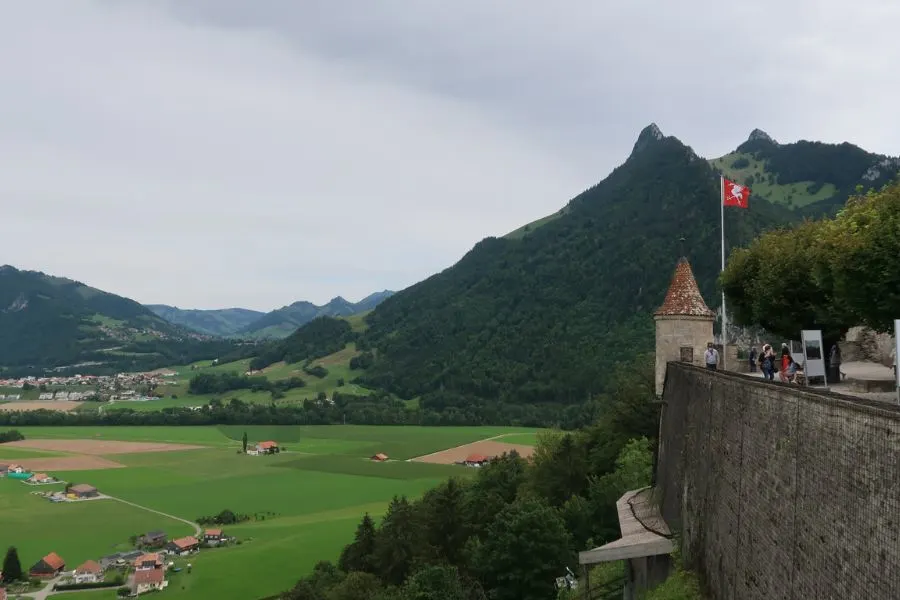 It was built using an architectural plan known as the "Savoyard square" where the main building is surrounded by an almost square enclosure, flanked by a keep, a tower with watchtowers on the corners.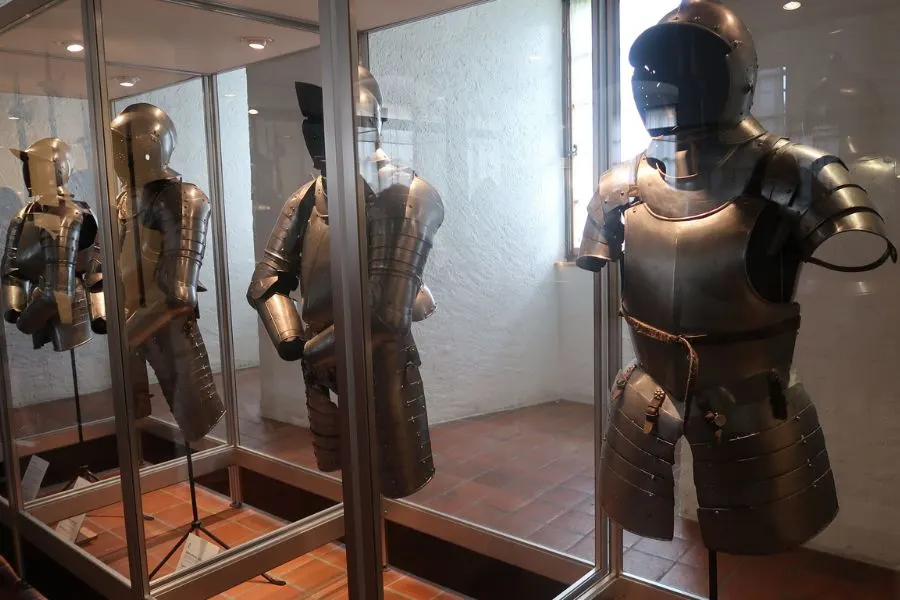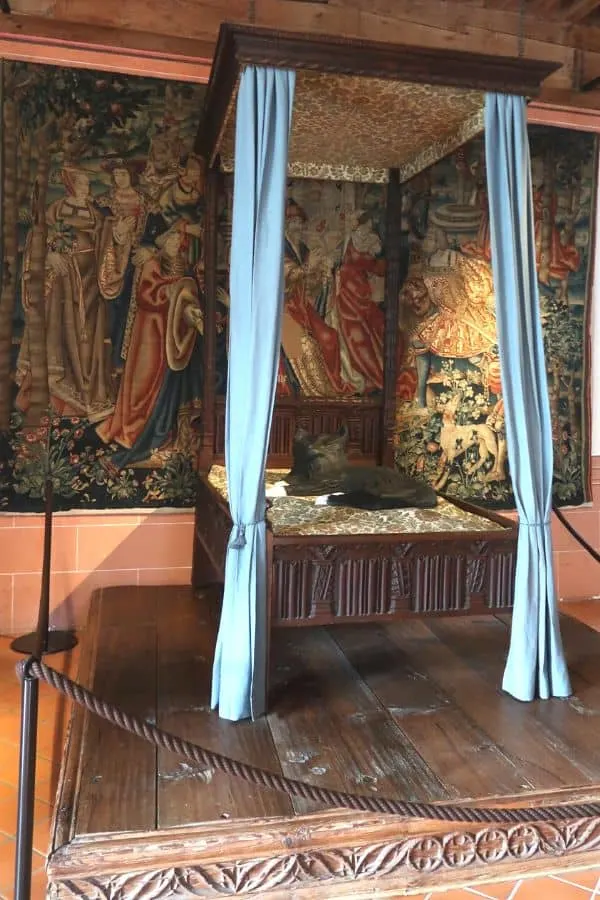 Inside the castle you will find fully furnished rooms, impressive paintings along with artifacts.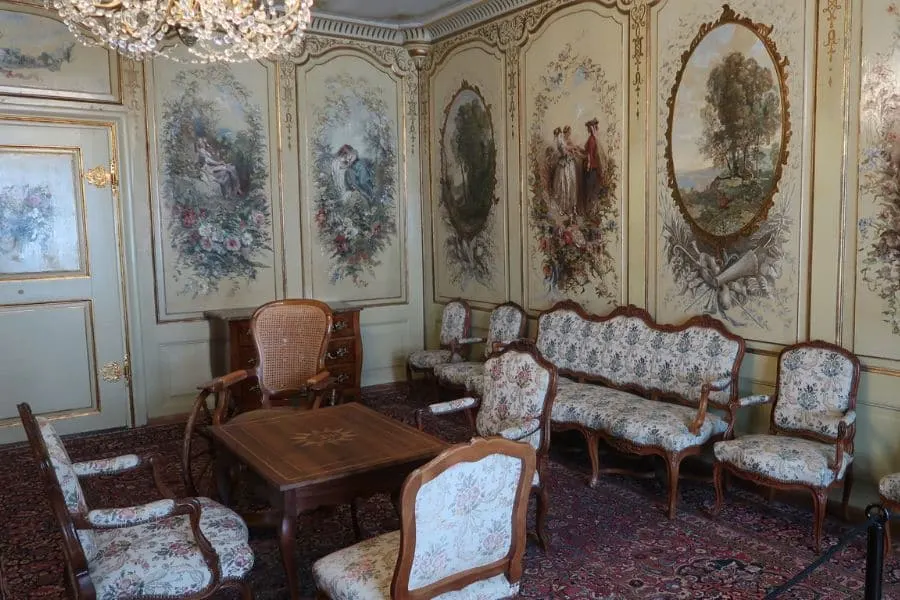 Much of the furnishings in the castle are from the most recent occupants (19th century) which isn't nearly as old as the castle.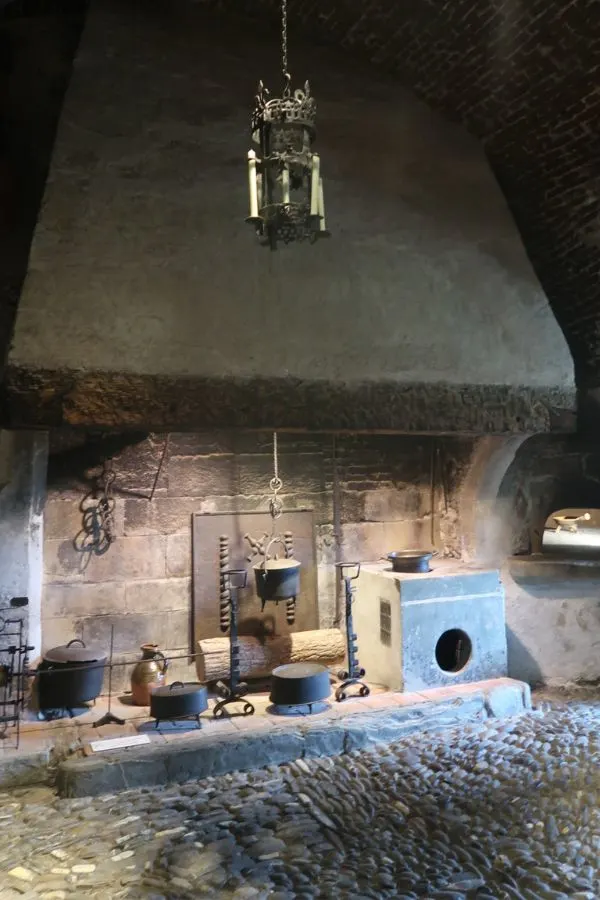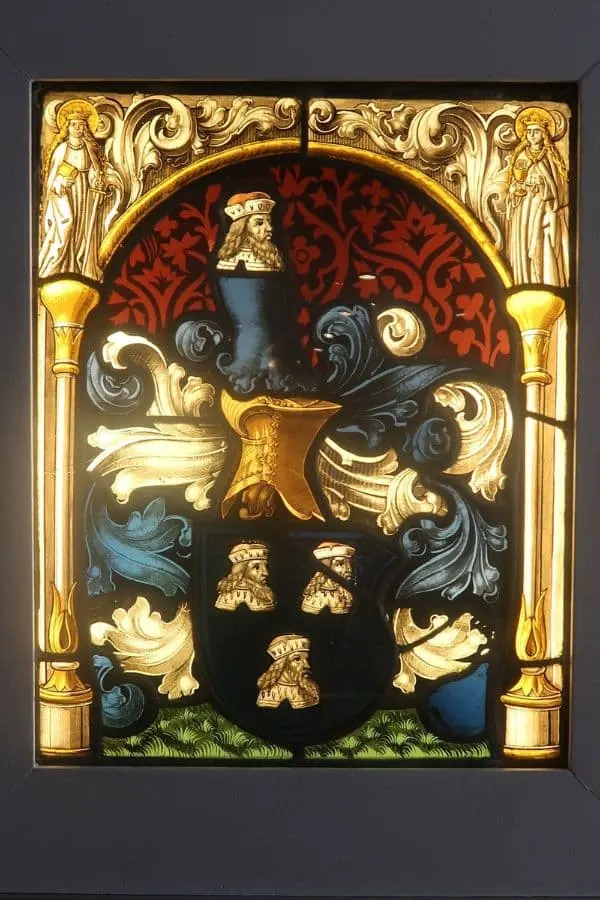 But don't worry if you are hoping to see some original features. You will find some nods to its Medieval roots, such as the kitchen and the stained glass windows.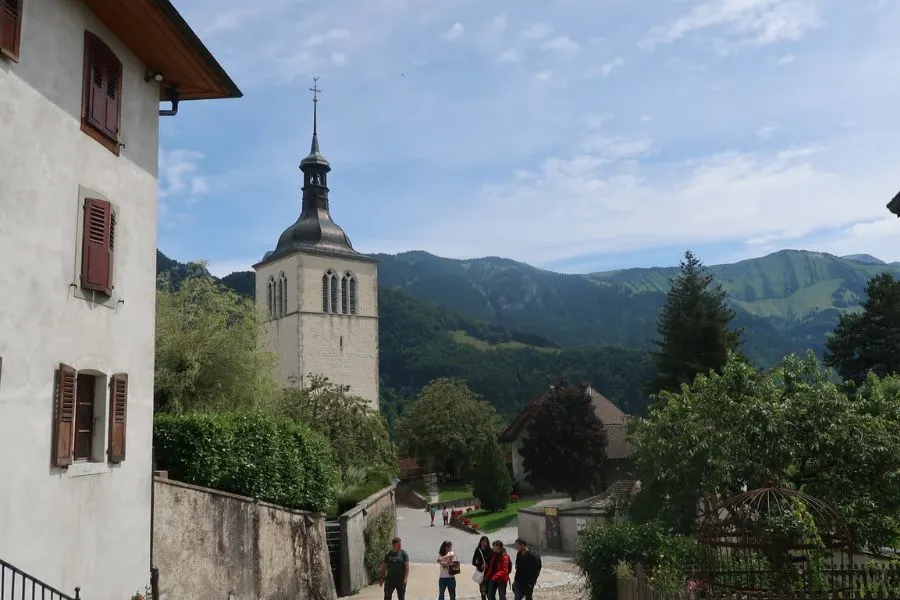 Probably the most impressive part of the castle is actually the views that you get of the countryside and the alps.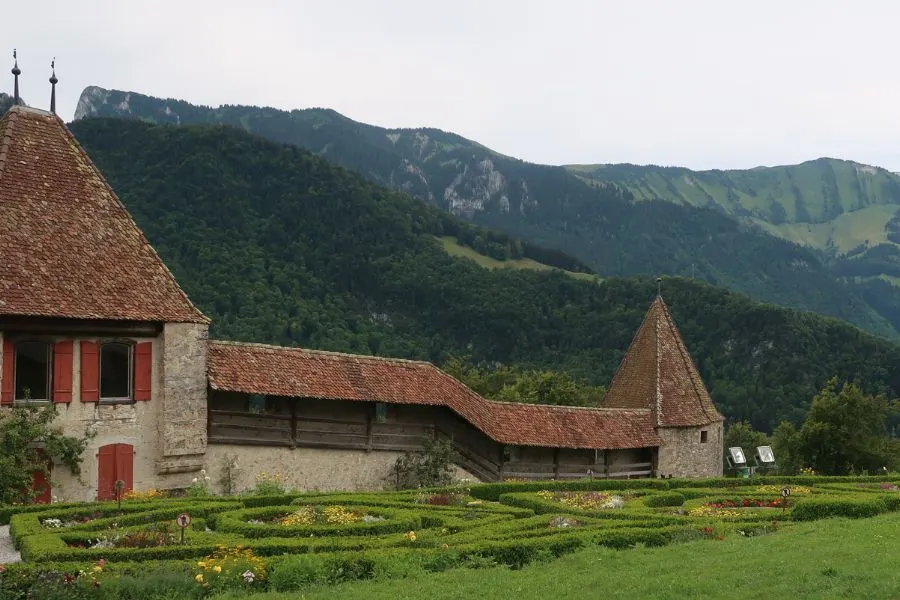 3. Gruyeres Castle Gardens
One of the beautiful features of Gruyeres castle is the gardens.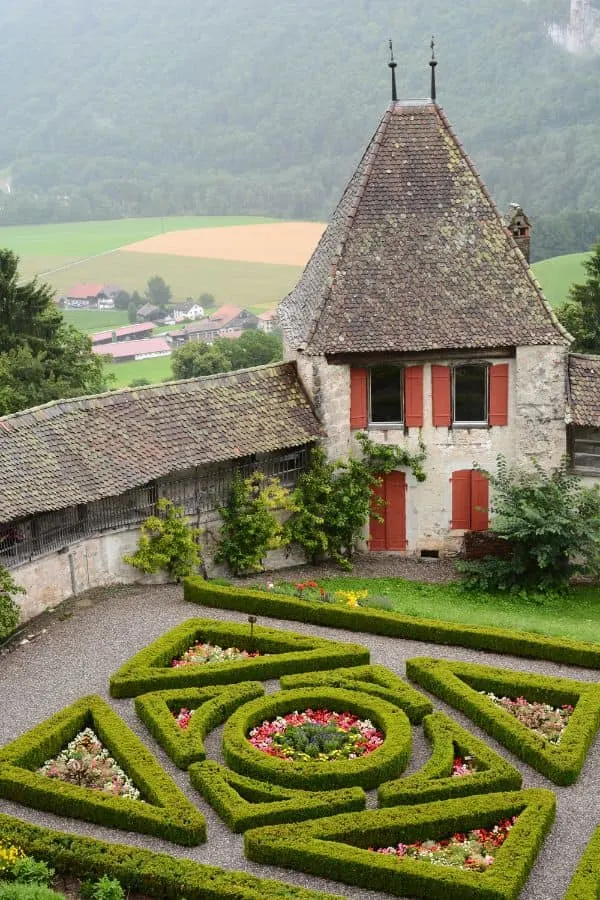 Depending on the time of year that you visit, you will find different flowers in this magnificently designed garden.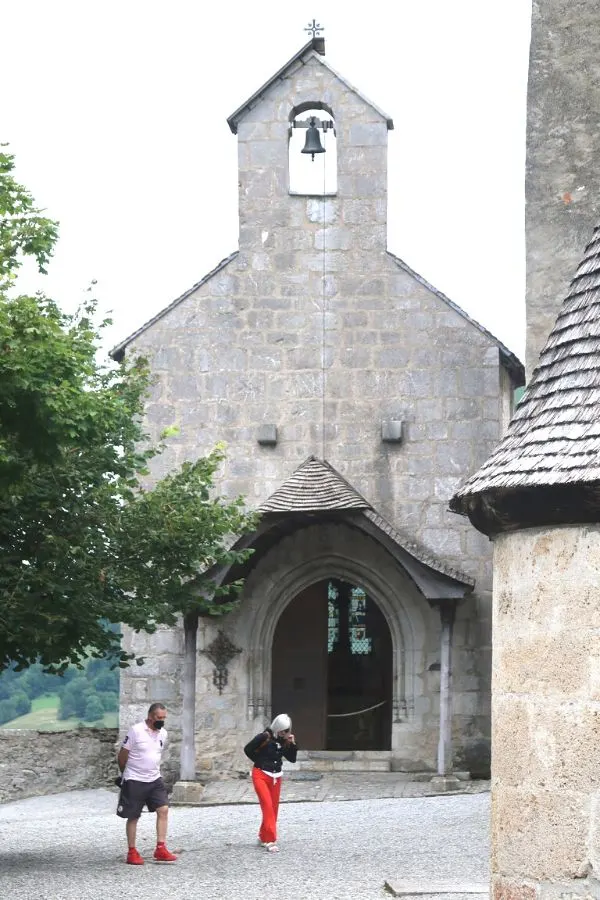 4. Gruyeres Castle Chapel
Close to the Gruyeres Castle Gardens is a small chapel that was used by the castle.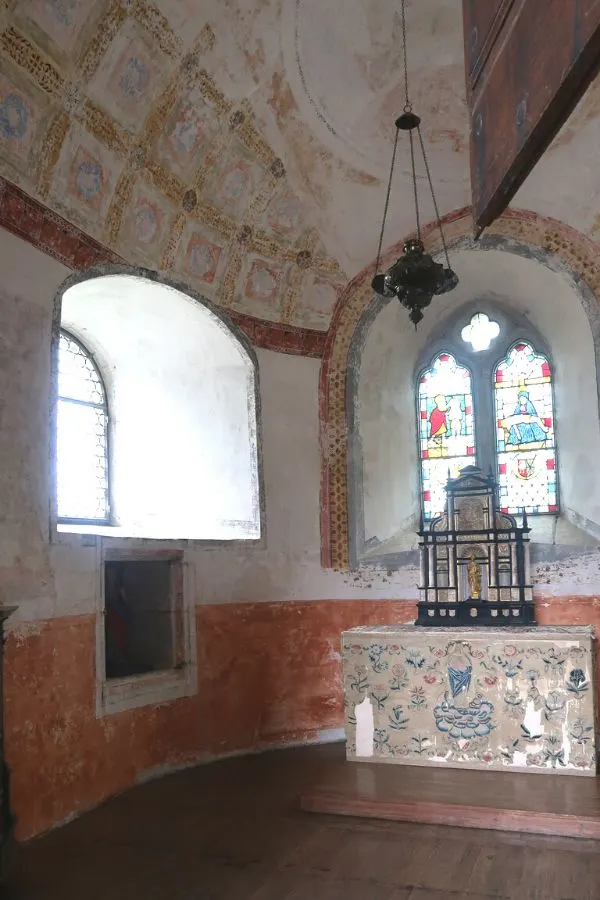 Make sure that you take time to explore the inside as it remains as it did in Medieval times with wall murals and stained glass.
The entrance ticket gives access to the castle, the garden (from Easter to September), the historical route, and the temporary exhibitions.
You can expect to spend 1-2 hours touring the castle & gardens.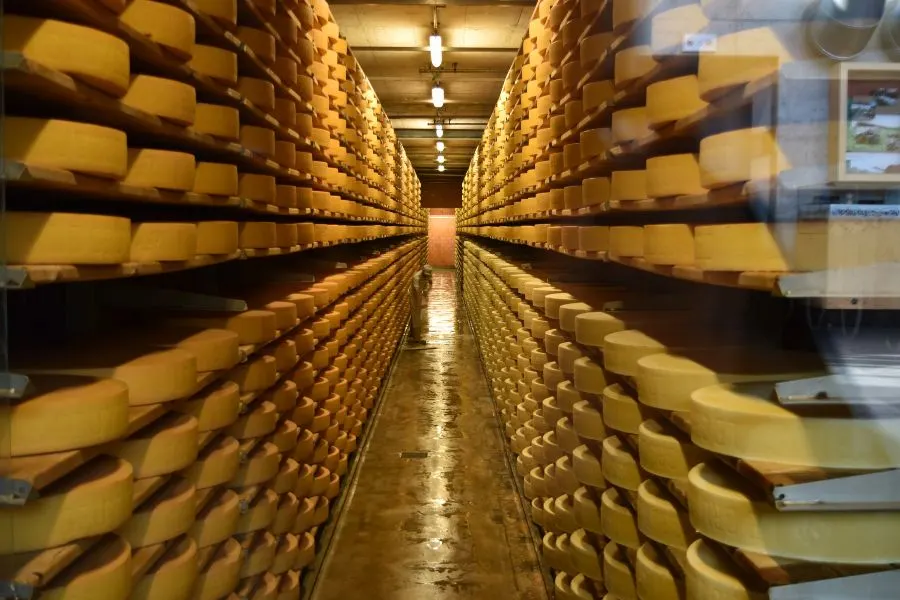 5. Tour a Cheese Factory
This town is famous for its namesake cheese, Gruyère.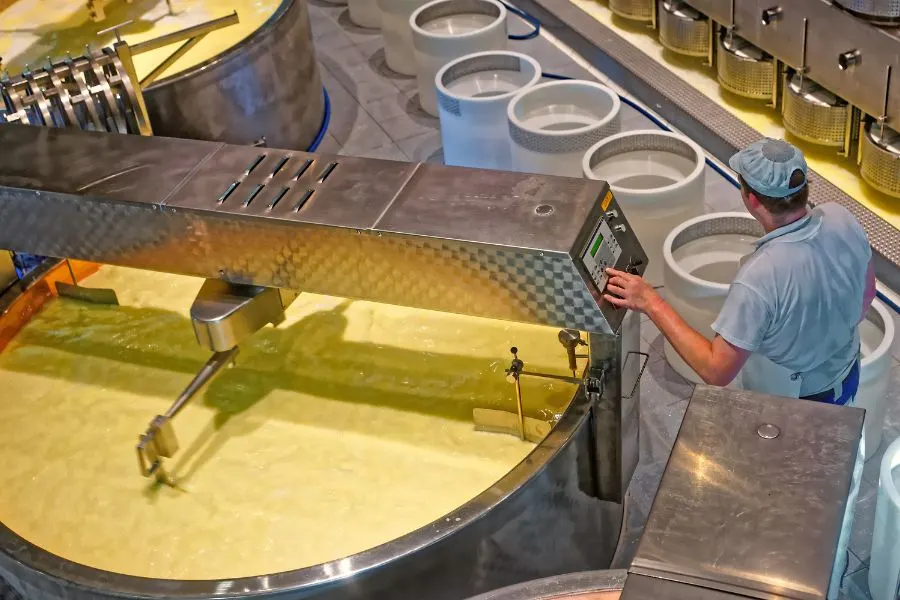 La Maison du Gruyère (a cheese factory) is the place to visit if you want to learn how the Gruyère AOP is made and offers complimentary cheese tasting.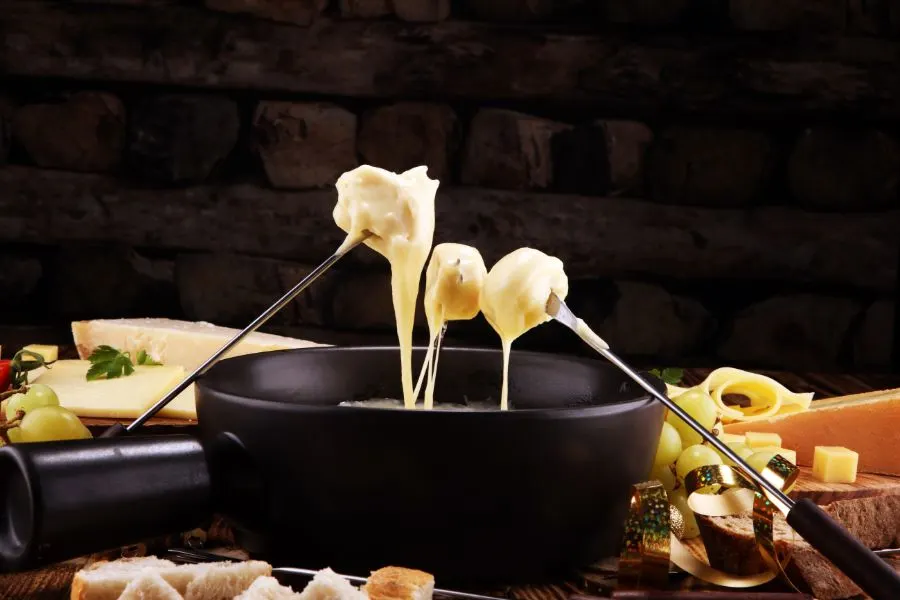 6. Try the Fondue
If you're looking forward to trying traditional Swiss cuisine, then you'll definitely want to visit one of the many local restaurants in Gruyères.
The town is home to some of the best cheese in the world, so it's definitely worth indulging while you're in town.
Fondue is the local specialty and something to be experienced while visiting.
If you are unfamiliar with Fondue, it is a Gruyere cheese blend mixed with white wine or beer and heated in a pot. Once melted, dip chunks of bread, vegetables, or fruit into the cheese mixture.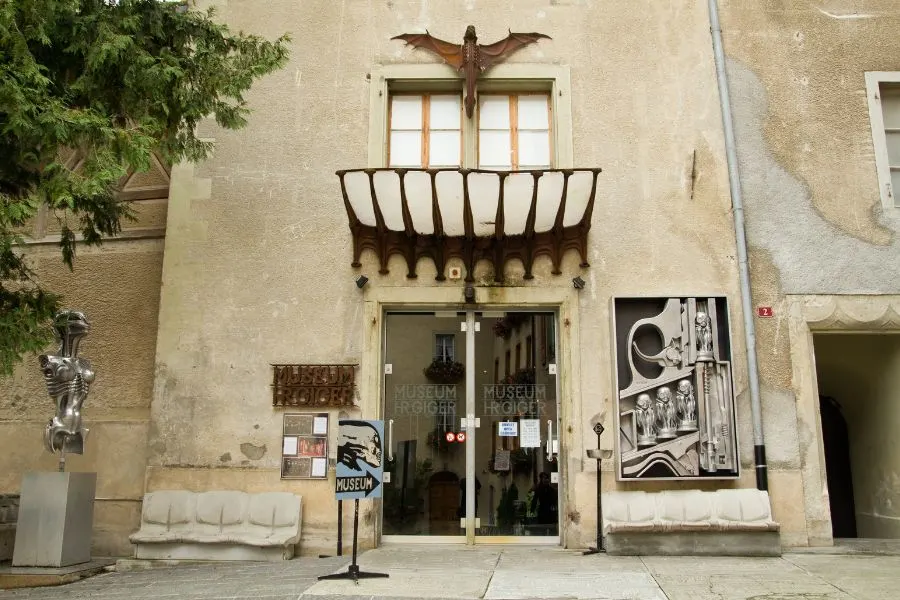 7. Giger Museum
HR Giger was a Swiss artist for won the Best Visual Effects Oscar for Alien.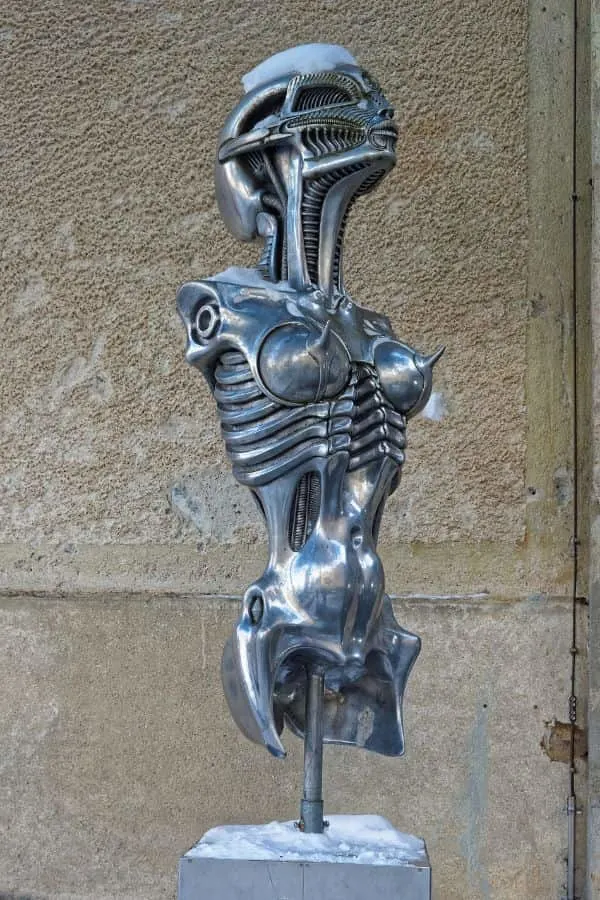 This museum, located in the heart of Gruyeres, contains the largest collection of the works of HR Giger.
You will get to see his original paintings, sculptures, pieces of furniture, film sets and more.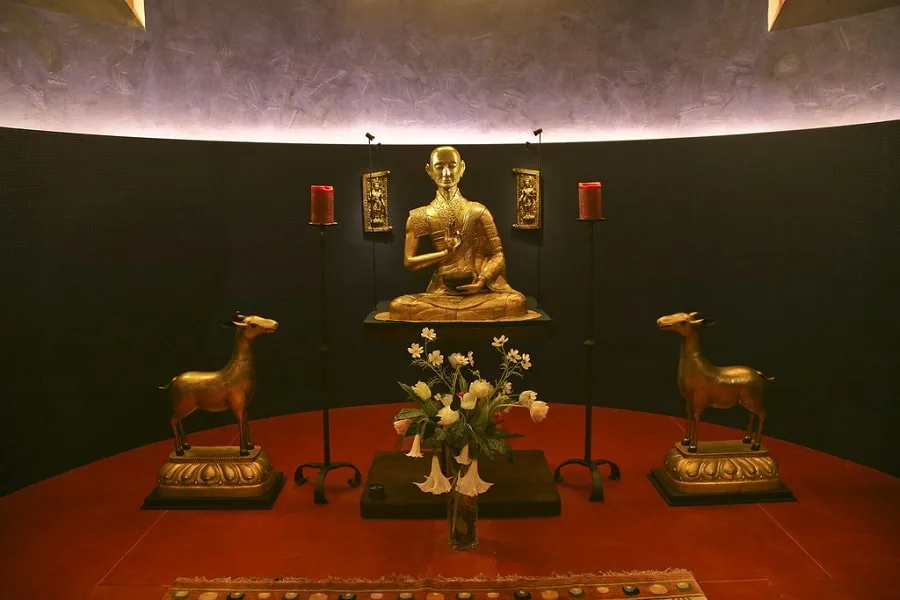 8. Tibet Museum
While you might be confused to find a Tibetan museum in Gruyere, those that are interested in art will enjoy what it has to offer; sculptures, paintings and ritual objects that were acquired by a collector.
It is housed in a small two-room building that once was a chapel.
9. Hiking & Biking
If you're looking for things to do in Gruyères Switzerland that are a bit more active, then you can try your hand at hiking or mountain biking.
There are plenty of trails to explore in the area. Some take you into the woods, some near water, and others along pastures. Check out various themed hiking trails in Gruyeres.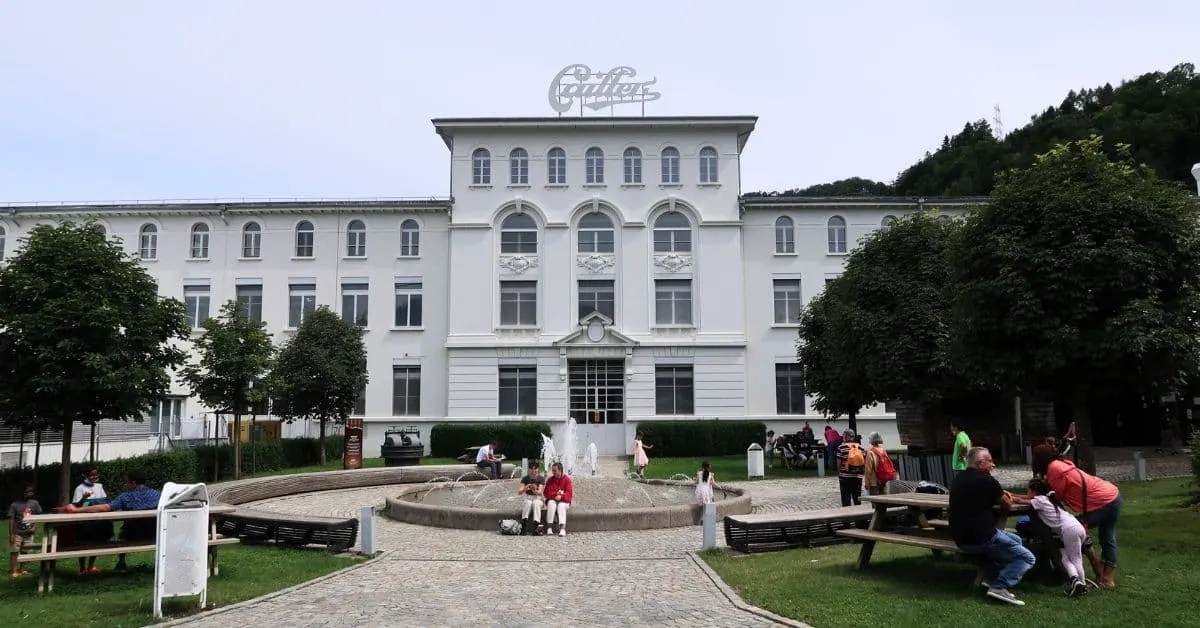 10. Go to a Nearby Chocolate Factory
Located a few miles away in Broc is the Maison Caille Chocolate Factory. You can either train or drive there easily from Gruyeres.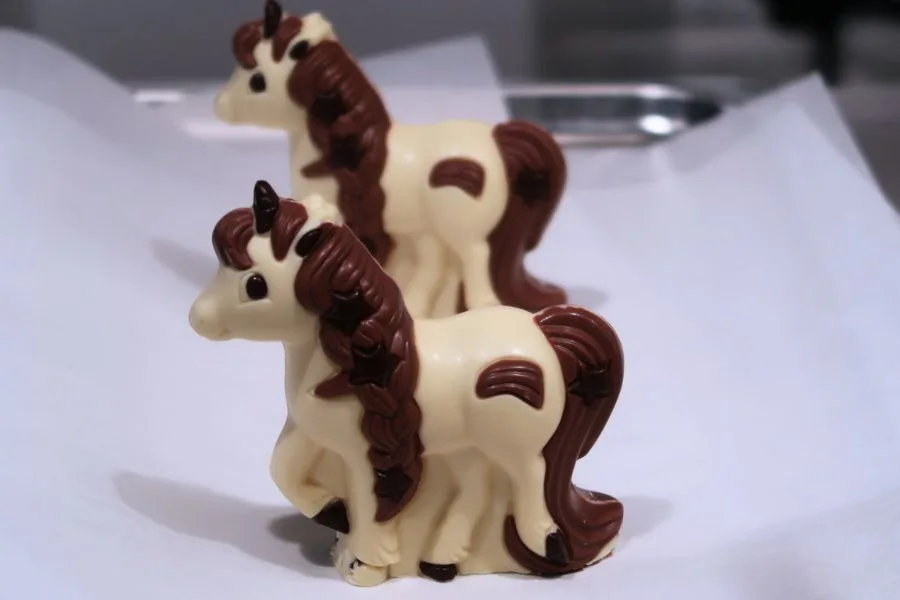 The guided tour gives you the history of chocolate in Switzerland, a visit to see the chocolate-making facility, and do some taste testing.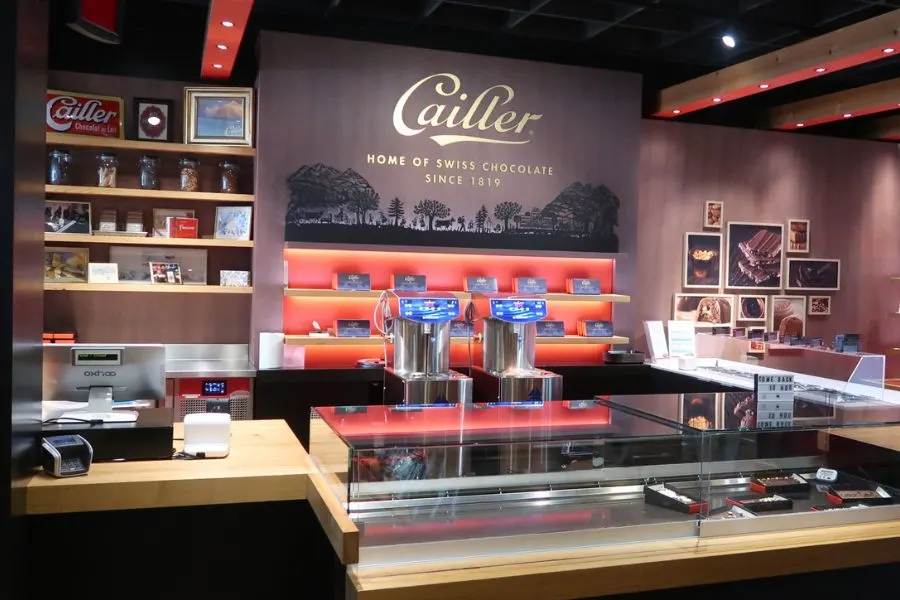 You will even get the chance to purchase some chocolates to take home with you!
No matter what your interests are, you're sure to find plenty of things to do in Gruyères Switzerland. We hope that this encourages you to make the trip to this beautiful Swiss town.