Those looking for a charming and picturesque Bavarian town along Germany's Romantic Road should consider spending at least one day in Rothenburg ob der Tauber. With its well-preserved medieval architecture, cobblestone streets, and quaint shops, visitors will find plenty of things to do in Rothenburg, Germany.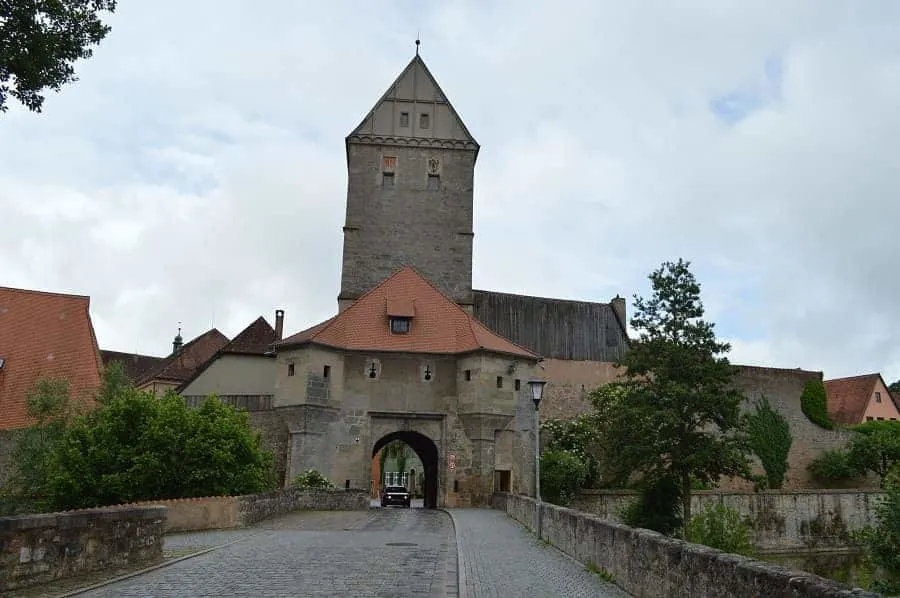 Rothenburg ob der Tauber is one of the best-preserved medieval towns in all of Europe.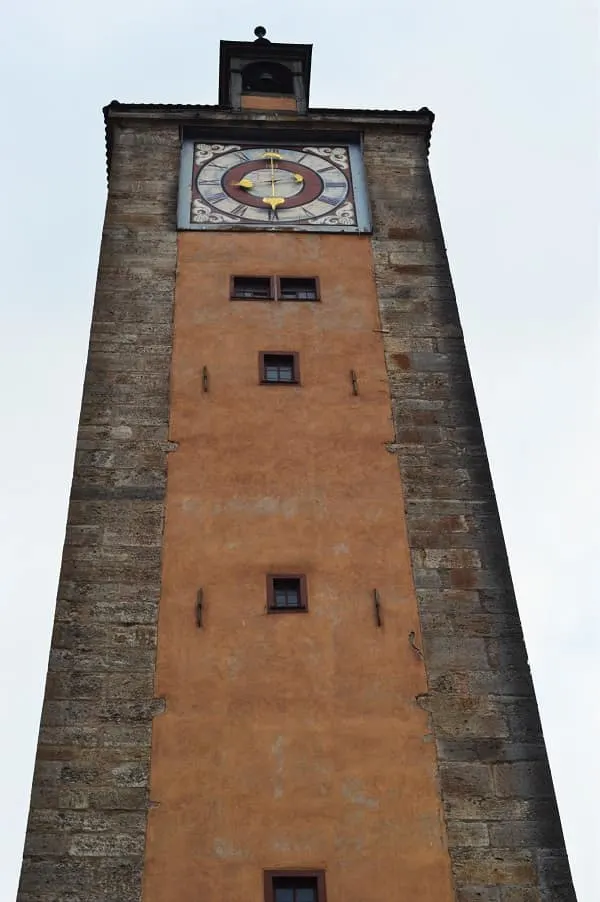 The city walls, watchtowers, and gates still stand tall, and inside the town, the original Medieval half-timbered houses line the streets.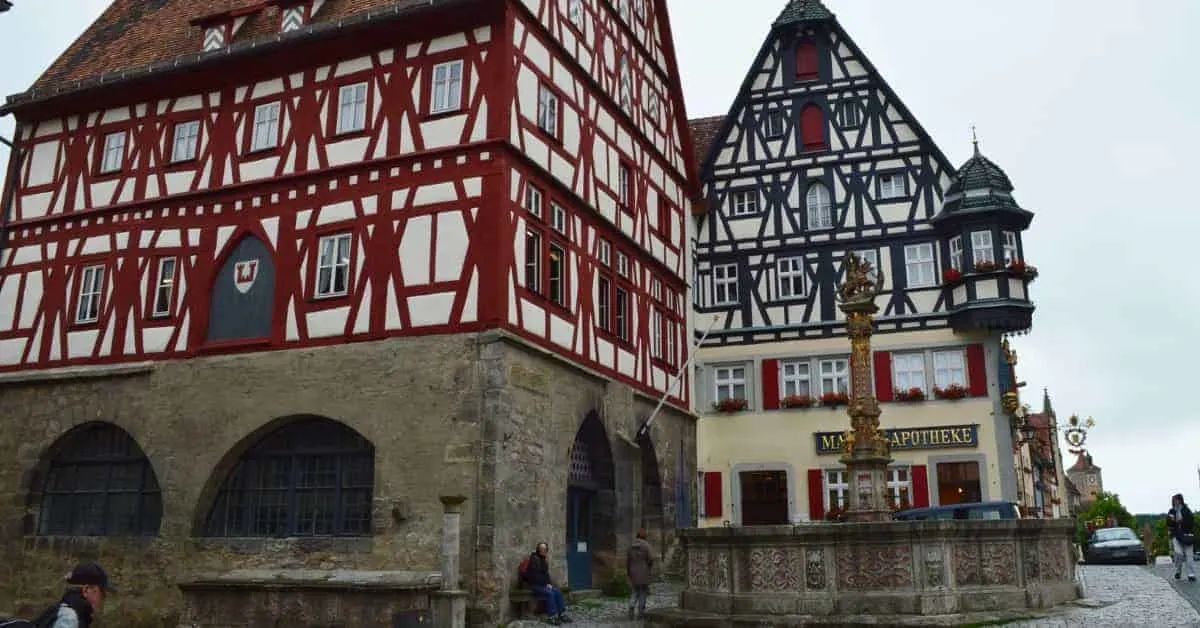 Since the town is pedestrian-friendly, you will find that you will be able to explore Rothenburg quite easily.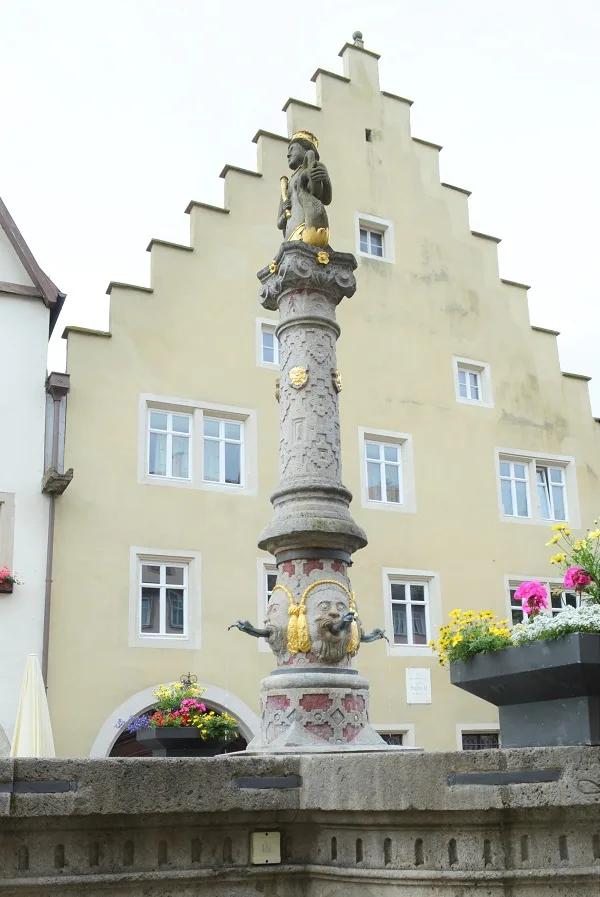 Spending a day in Rothenburg will give you a chance to learn its fascinating history while exploring all the city has to offer.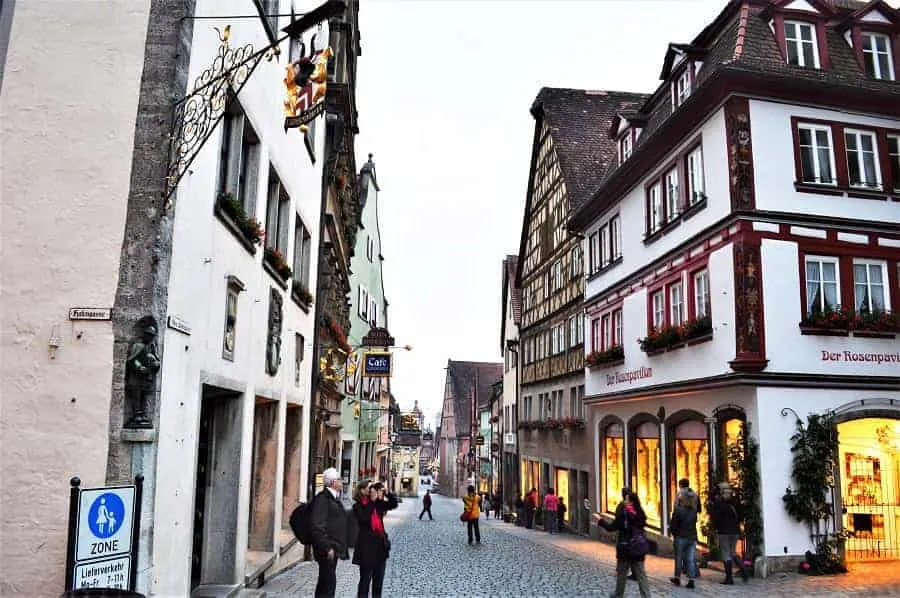 Things to Do in Rothenburg ob der Tauber, Germany
Shopping for German Souvenirs
One thing you will want to do while here is shop. You will find plenty of unique stores in Rothenburg filled with examples of beautiful German craftsmanship.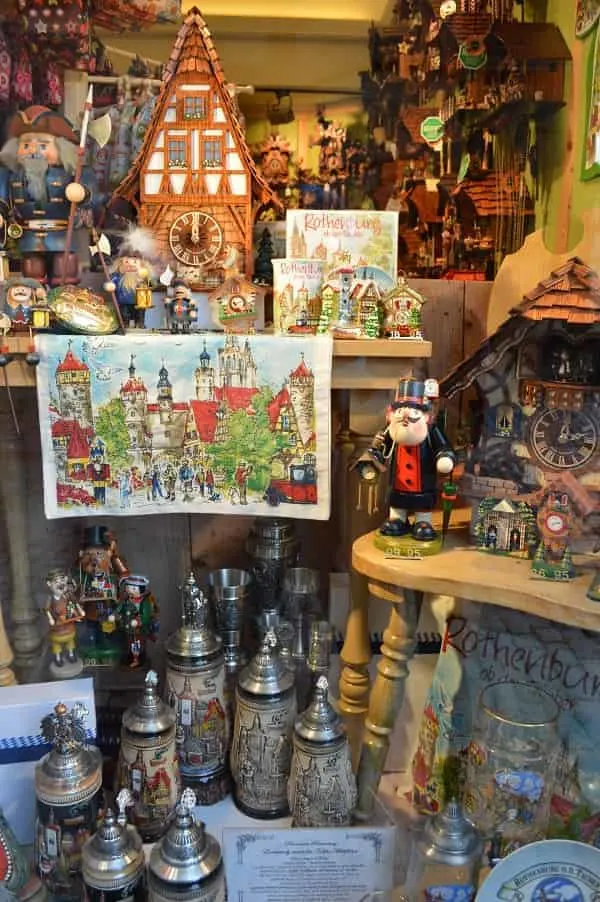 Top Souvenirs for Rothenburg ob der Tauber, Germany
Beer Stein
Coo-coo Clock
Christmas Ornaments
Teddy bear
Wooden Nutcracker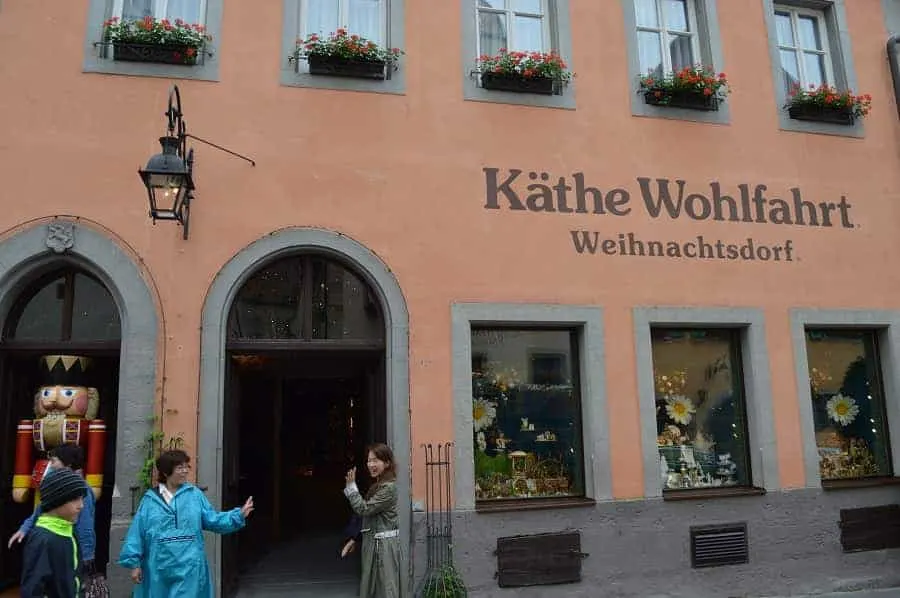 Käthe Wohlfahrt
While you can find Käthe Wohlfahrt in other parts of the world, it is actually headquartered in Rothenburg ob der Tauber, Germany.
If you love Christmas, this is the Rothenburg Christmas shop for you!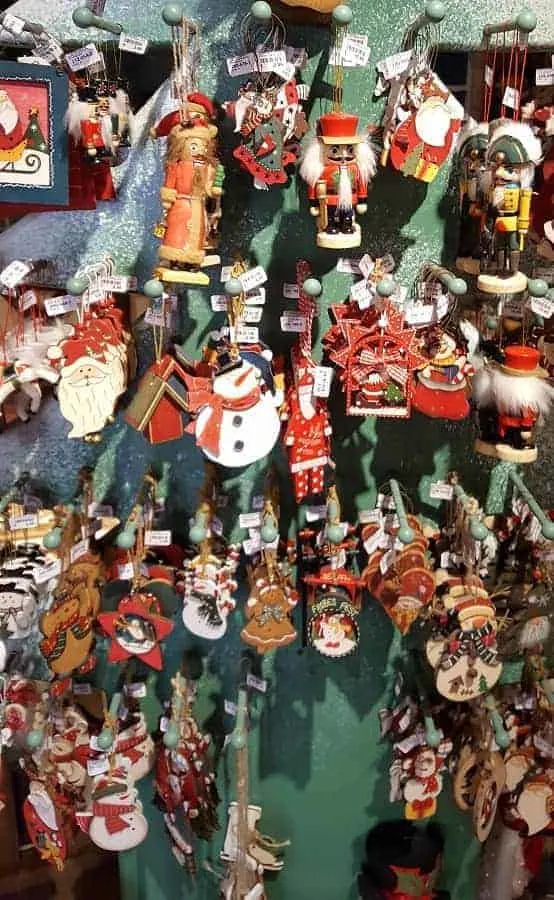 It is the perfect place to get a handmade Christmas ornament for your tree or a Wooden Coo-coo Clock. Give yourself plenty of time to browse the store.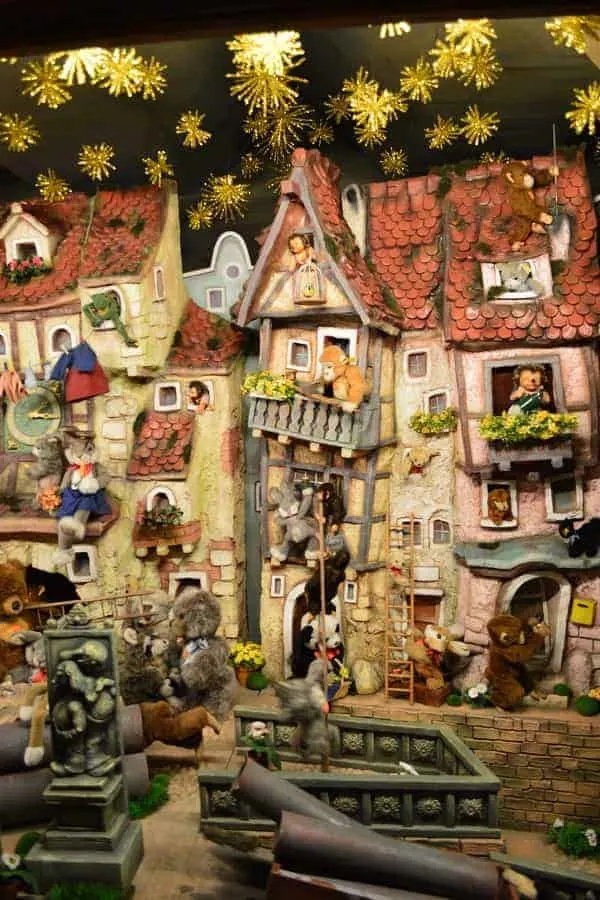 It is filled with beautiful displays and collections of all different types of Christmas figurines & villages.
While adults will enjoy this Rothenburg Christmas Shop, it isn't solely for them. Kids will love the interactive features like the animatronic toy displays.
If you want to learn more about the Germanic history of Christmas, there is even a Käthe Wohlfahrt Christmas Museum!
There you will see how Christmas trees became what they are today!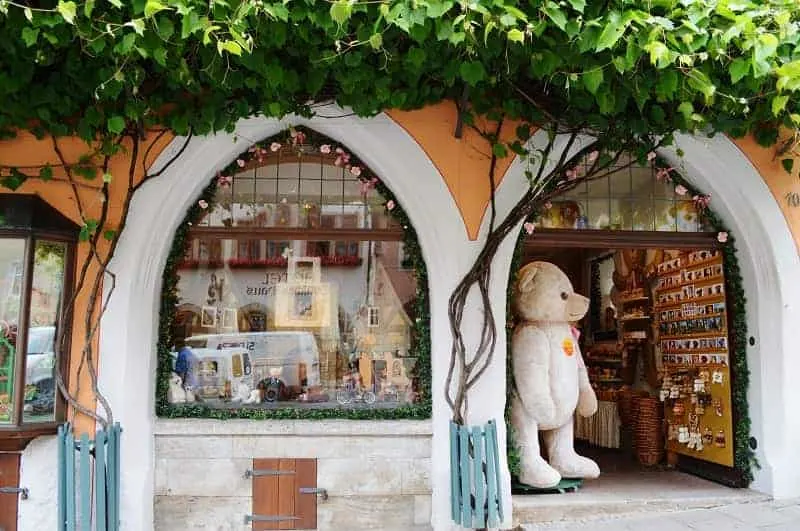 Teddyland
If you are shopping for a child or are a child at heart, be sure to check out Teddyland in Rothenburg ob der Tauber.
Teddyland is Germany's largest Teddy Bear shop and has every type of Teddy Bear imaginable (including Germany's own Steiff Bears).
Be sure to notice the sweet Teddy display near the front entrance!
Many Rothenburg ob der Tauber shops will give you a discount if you show them that you found them with the Rick Steve's Germany Guidebook.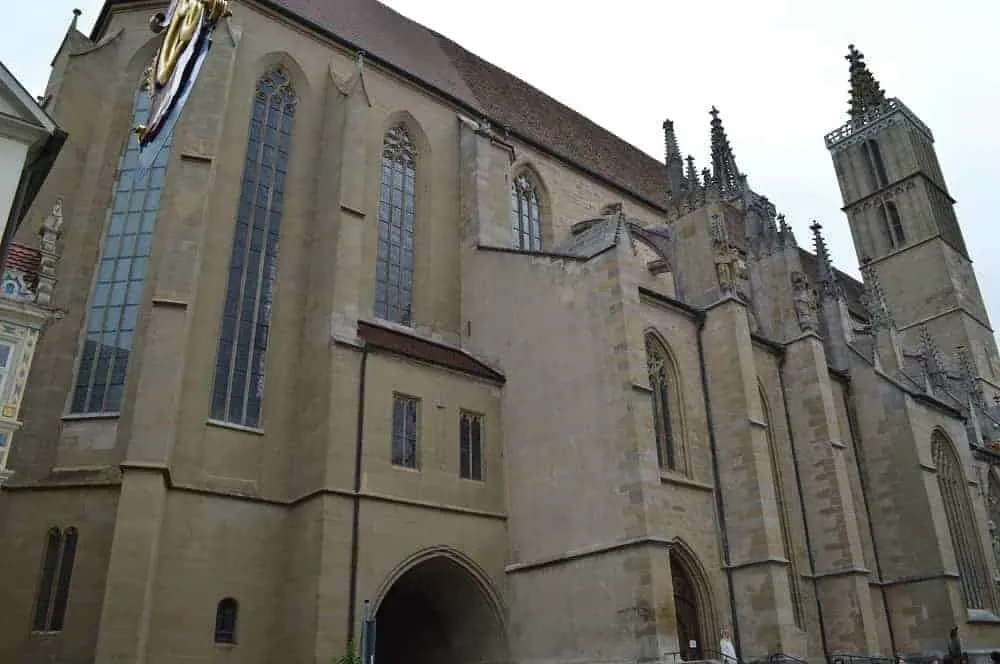 Tour St. Jacob's (James) Church
This historic Lutheran church was built between 1311-1484 and while unassuming from the outside, the inside houses some amazing artistic religious creations.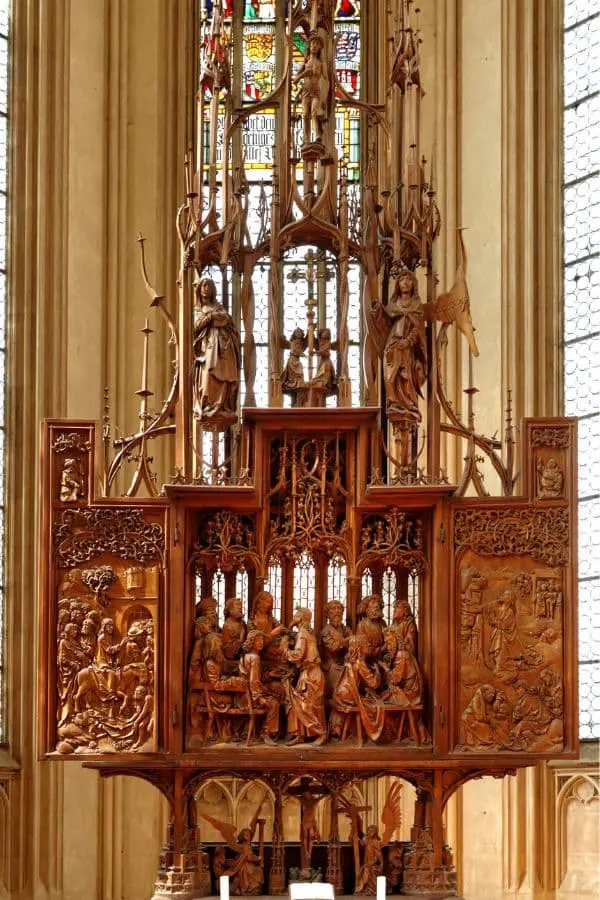 Inside the church, you will find the "Holy Blood Altar" (1499 –1505) by Tilman Riemenschneider and the Altar of the "Twelve Apostles" with paintings from artist Friedrich Herlin.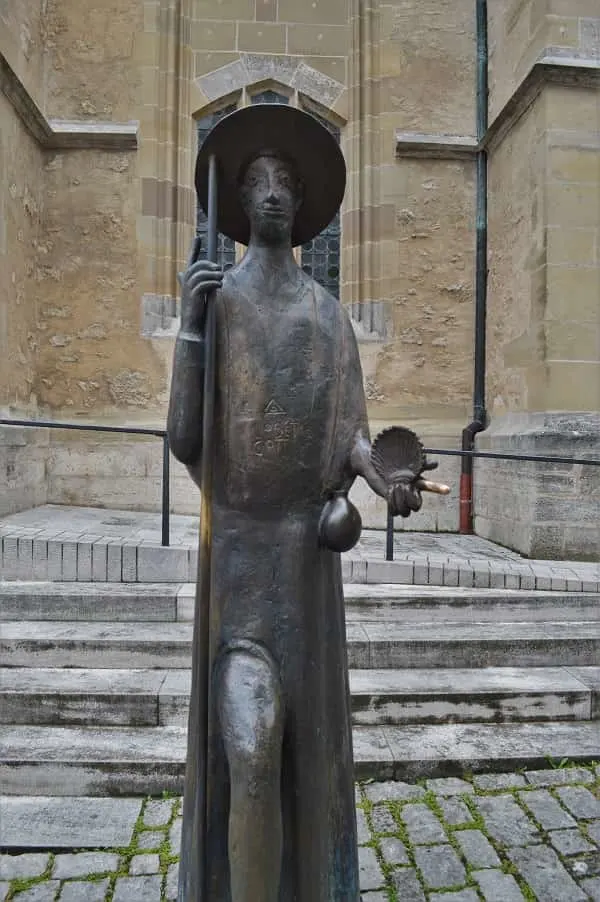 If you are in town on a Saturday, you can join an English-language public tour of St Jacobs Church.
The tour is free at 3 pm and lasts about 45 minutes, otherwise, you will pay just a few Euros to enter.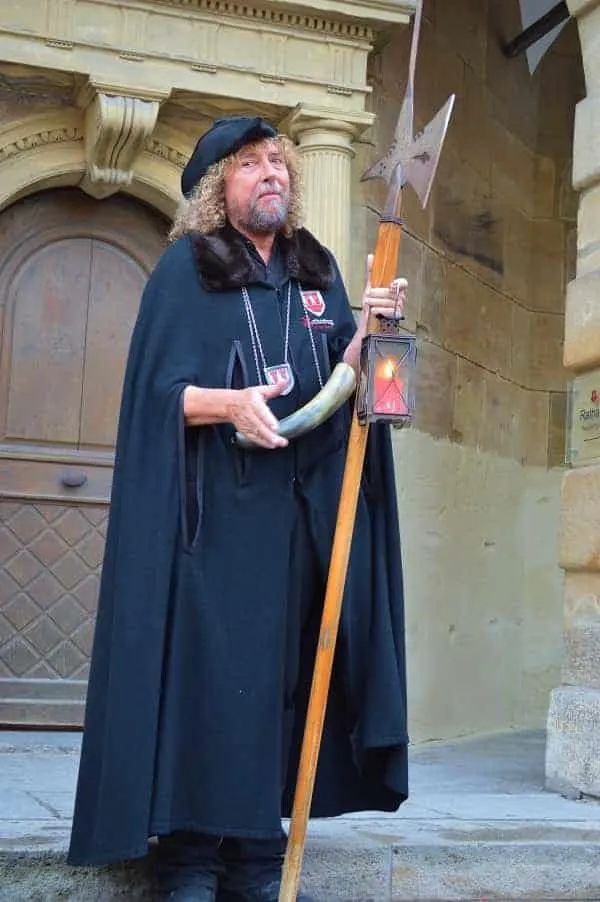 Rothenburg Night Watchman Tour
If there is one thing that is a must-do, it is the Rothenburg Night Watchman Tour.
Who was the Night Watchman? He had the dangerous job of protecting the city once the townspeople wen to bed; making his rounds from 9pm til 3am. You can only imagine the types of things he would see at those hours and to tell it, he saw a lot!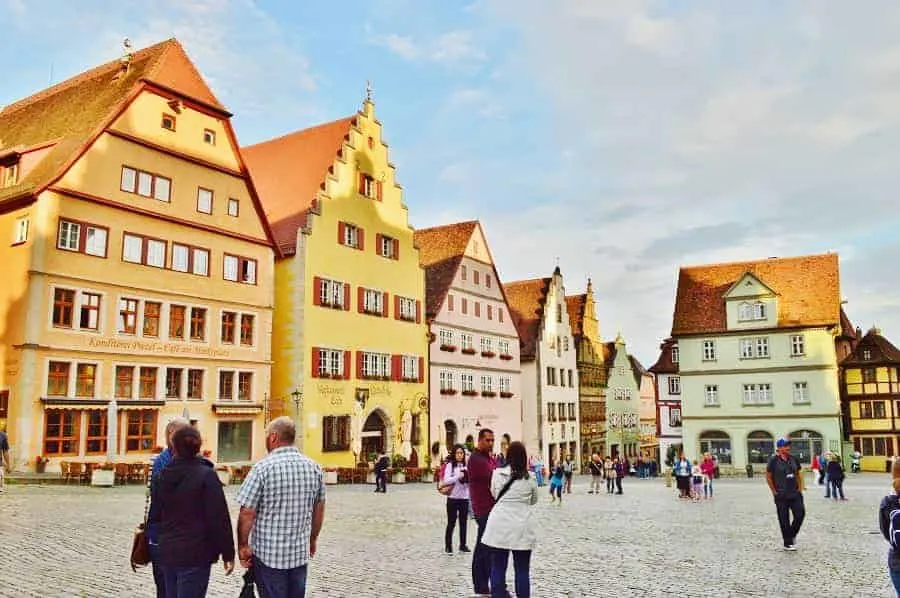 You will meet in the town square just before 8 pm and go on a historical (and quite amusing) walk led by the Night Watchman.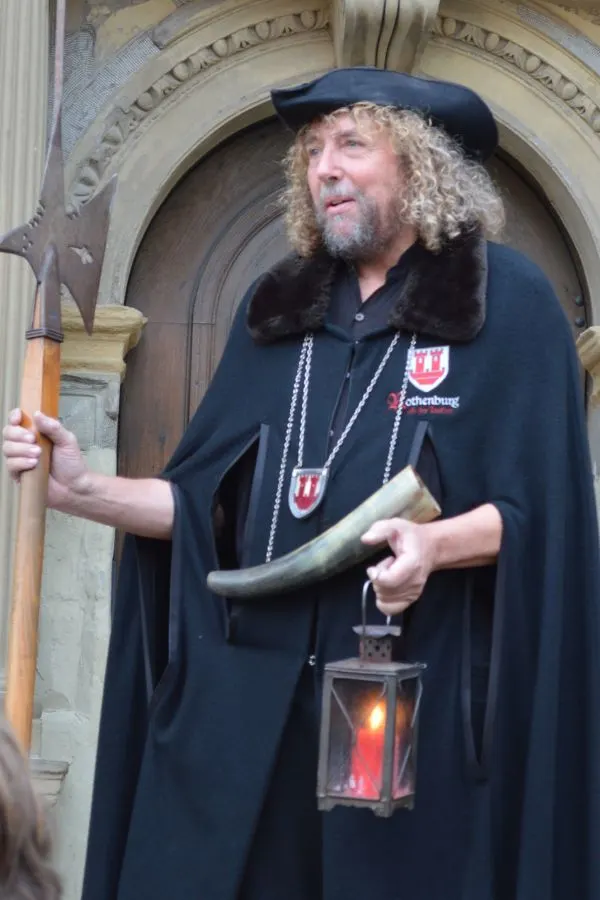 The Watchman will give you an entertaining perspective on town life back in the Middle Ages without breaking character.
He will show you different parts of town and explain the history behind the architecture.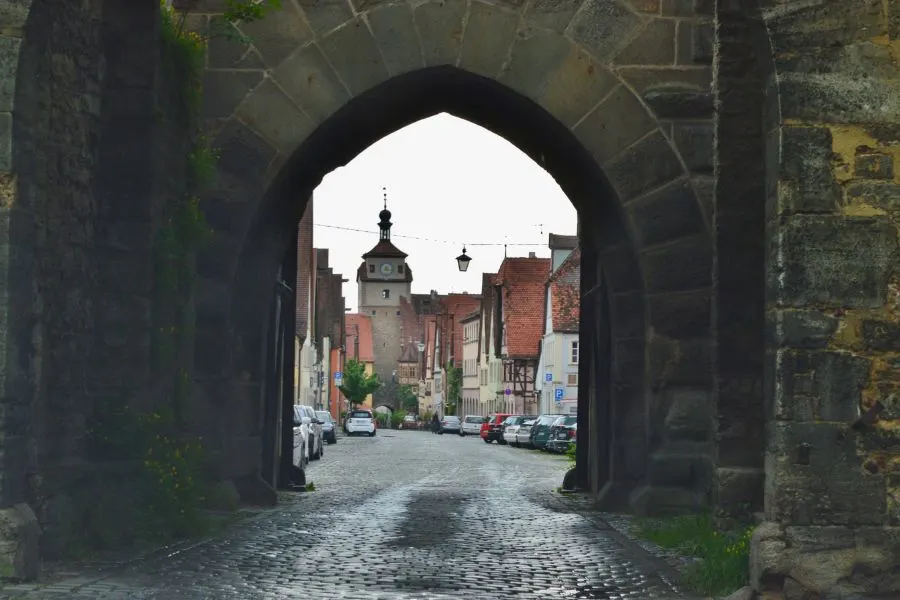 Because this is a walking tour, make sure you are wearing good shoes. Walking on cobblestone streets can be tricky so shoes with good tread are a must.
Getting Tickets for the Rothenburg Night Watchman Tour
You really don't want to miss out on this tour. You will find that the Rothenburg Night Watchman Tour is in English at 8 pm and in German at 9 pm.
No advance payment needs to be made. Simply look for the bucket at the end of the tour to place your gratuity.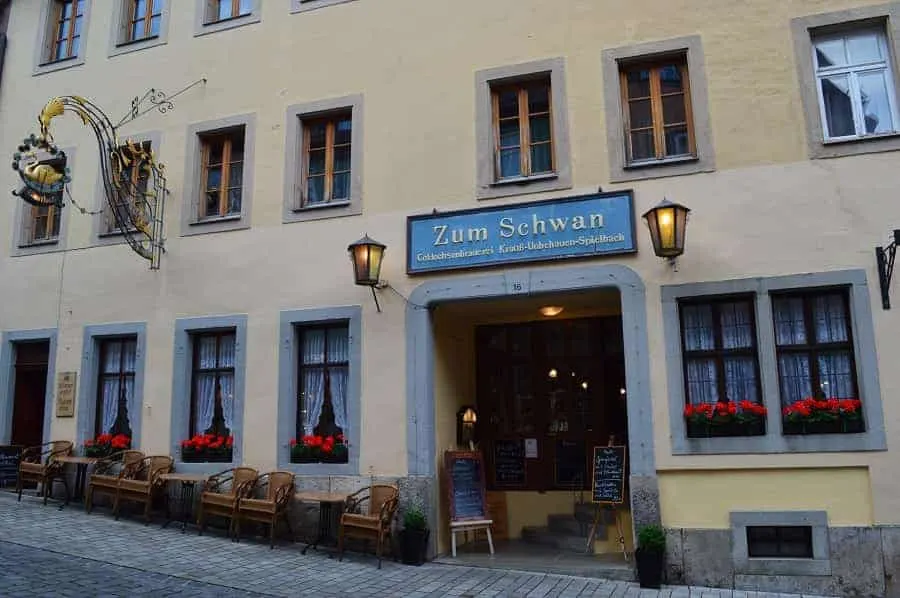 Eat Authentic German Food & Drink Local Beer
There are many different cafes and restaurants in Rothenburg ob der Tauber so narrowing it down may be hard!
We chose Zum Schwan because it was convenient for where we were at the time.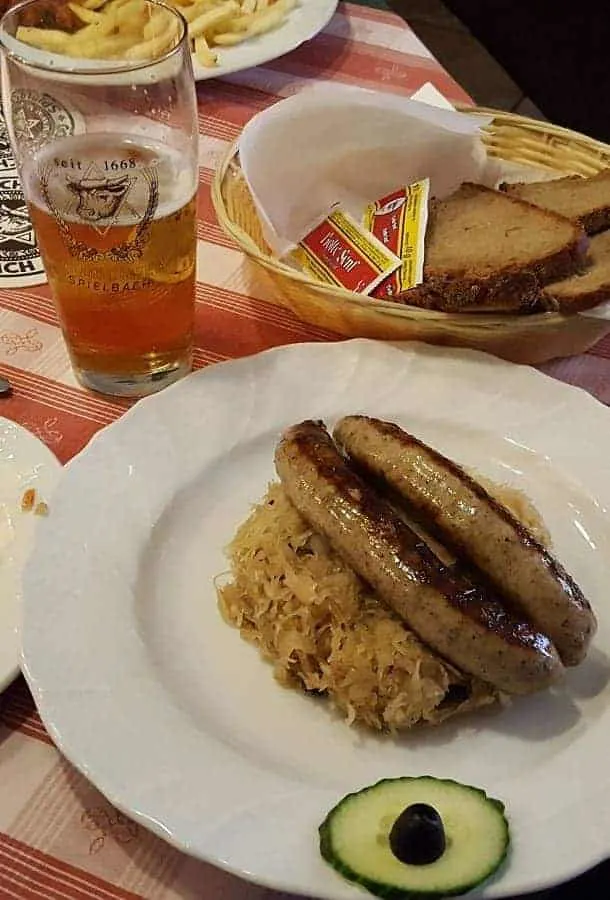 Zum Schwan serves traditional German food. We had sausages & wiener schnitzel, along with some great local beer.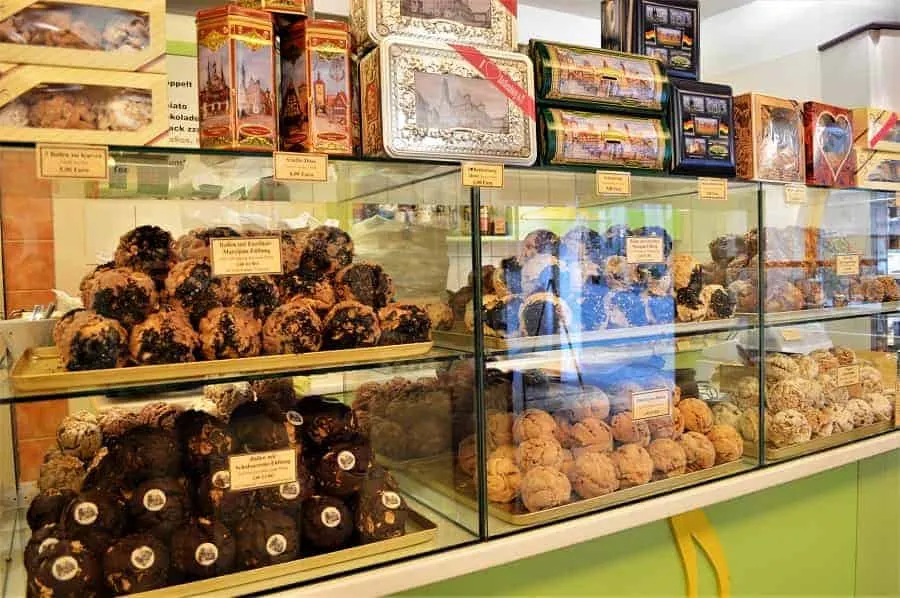 For dessert, you might want to visit Diller Schneeballentraume Cafe to try the popular local Schneebälle (Snowball).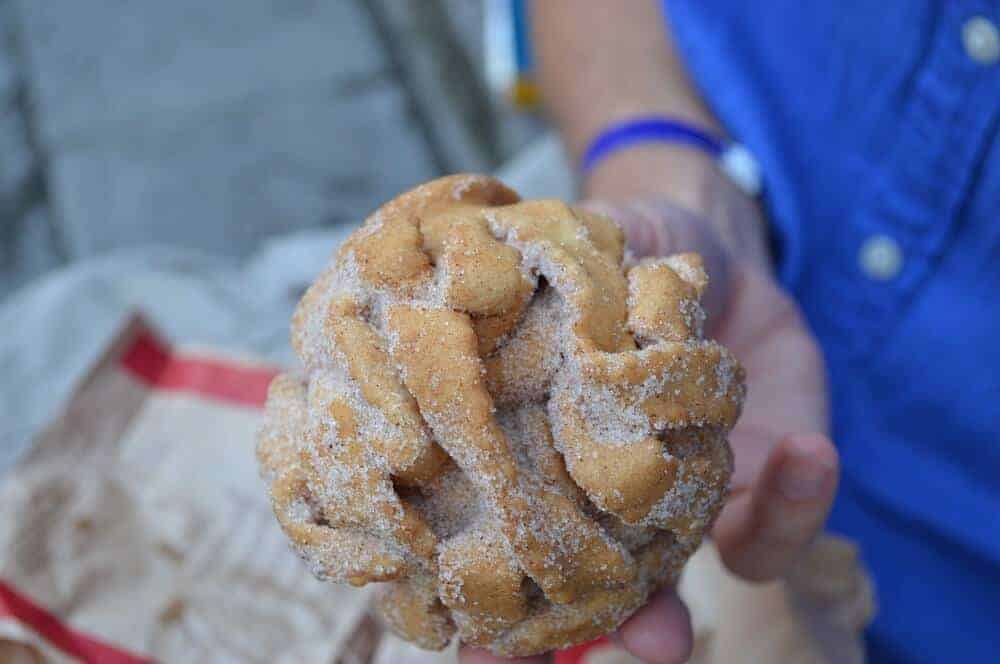 This dessert is pastry dough layered and shaped into a ball & then covered with chocolate, nuts, or sugar (or a combination).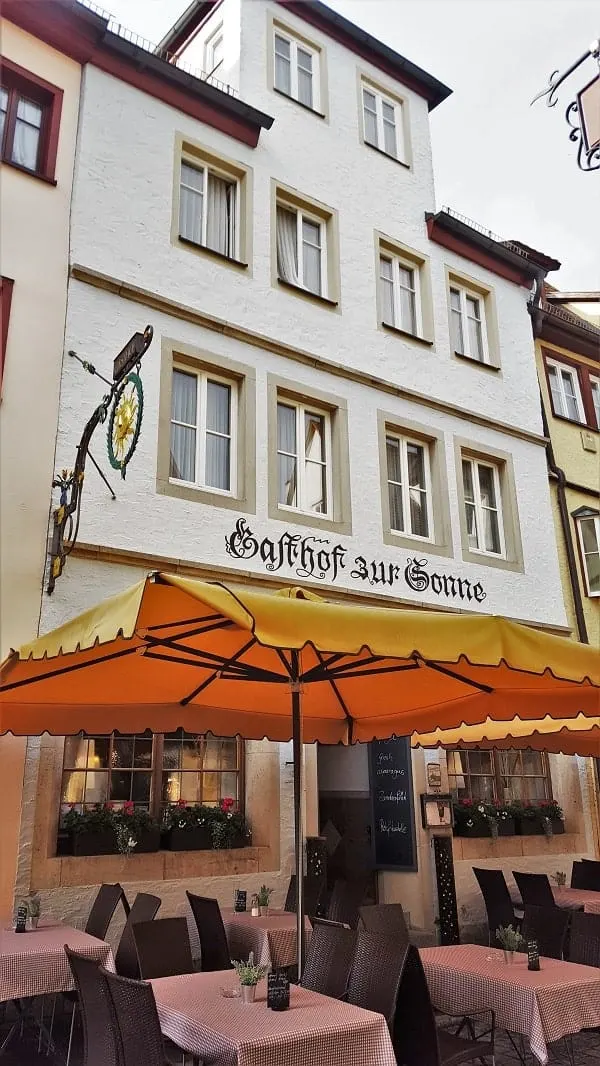 Rothenburg Germany Bed and Breakfast
While convenient for a day trip from Munich or other places along the Romantic Road, you will want to spend the night if you plan to see the Night Watchman tour.
You will find many different Bed & Breakfasts in Rothenburg and while it may be a little more to stay in town, it is worth it for the convenience.
We chose to spend the night in the center of town (mostly because we wanted to do the Night Watchman's Tour).
We chose The Hotel Gasthof zur Sonne Rothenburg for its location and on-site parking.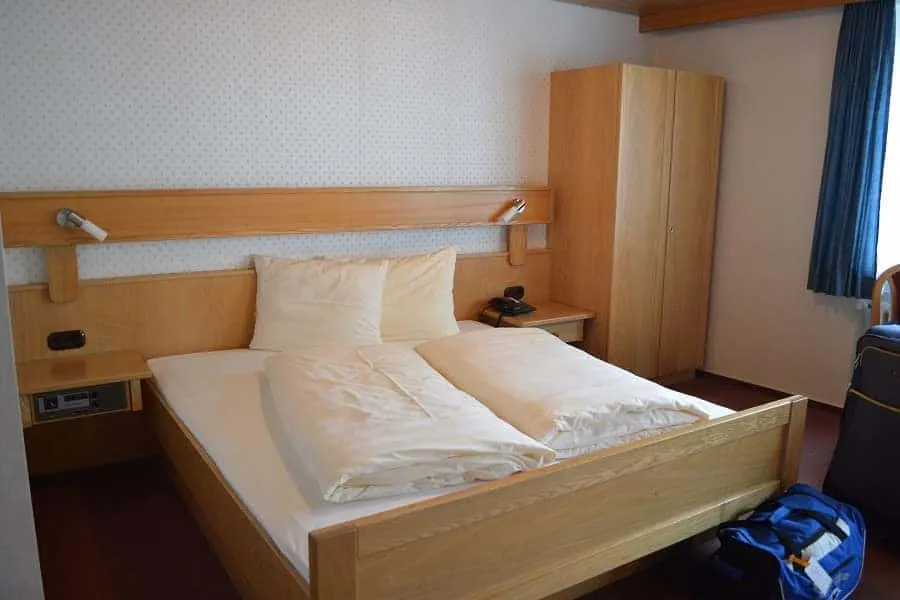 Since we are a family of four, Hotel Gasthof zur Sonne was nice because it sleeps four comfortably, and had an en suite bathroom.
Our Standard Quadruple room was clean & had lots of natural light.
A complimentary hot & cold buffet breakfast is served each morning between 7:30 AM and 10:30 AM. It was very good and was a great way to end our stay.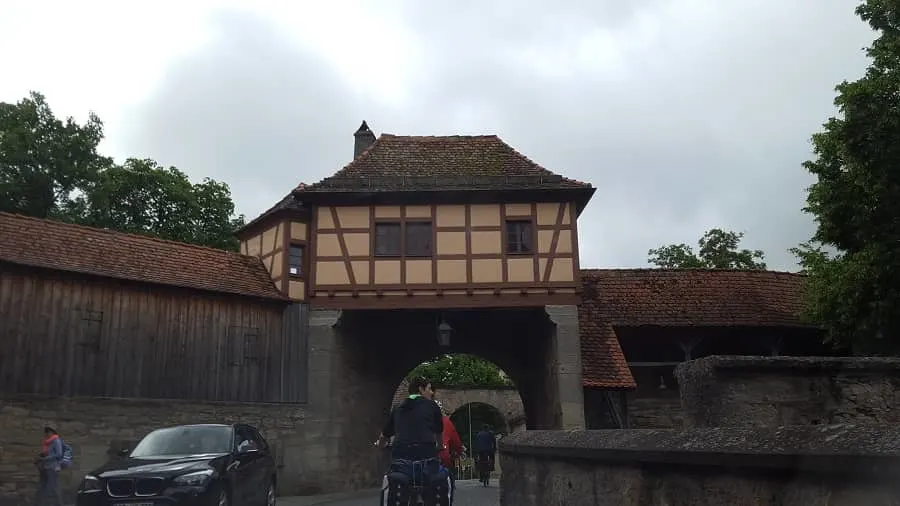 How to get to Rothenburg ob der Tauber, Germany
By car: Located on the A7 autobahn, exit Rothenburg.
By train: Hourly connection by Deutsche Bahn via Steinach rail station (approx. 15 km from Rothenburg)
(Train ride Würzburg to Rothenburg: approx. 1 hour)
(Train ride Nuremberg to Rothenburg: approx. 1.5 hours)
Train station in Rothenburg: 10 minutes walking distance to Market Square
By bus: Romantic Road Coach, daily April-October from Frankfurt to Füssen, stopping in Rothenburg.
Do you have any tips for those spending one day in Rothenburg ob der Tauber?