When on city breaks with kids, you may find it difficult to find a restaurant that both you and your children will like. It can be challenging to find a kid-friendly restaurant in London while also feeling like you are getting a quality meal for the adults. After trying out a few different places, we believe these to be the best family restaurants in London.
3 Family Restaurants in London Your Kids will Love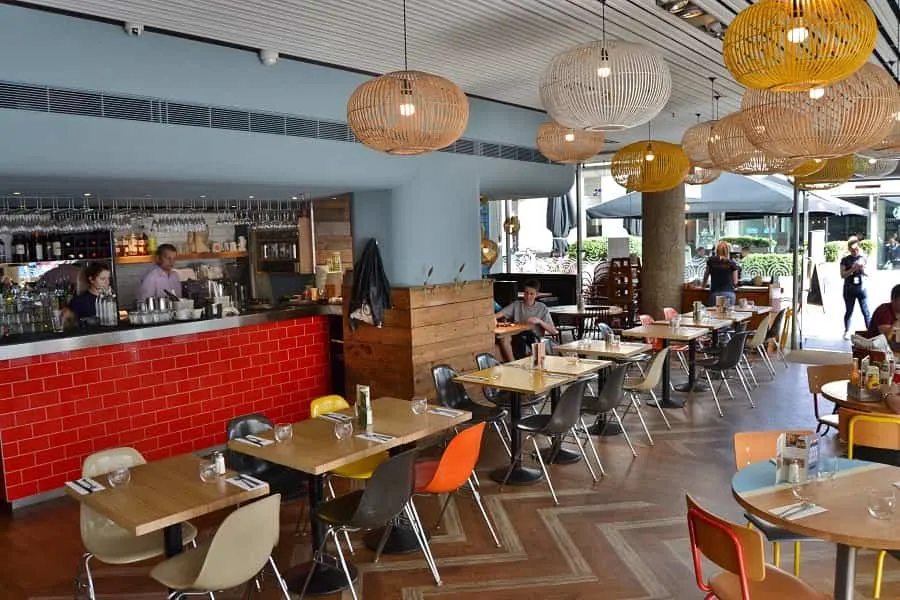 1. Giraffe World Kitchen
There are several locations of Giraffe in the London area (and the greater UK). We have been to a few of them and can tell you that they are all pretty similar.
What I love about this UK chain is that the atmosphere is casual, but the food is really top-notch!
The menu is filled with both exotic and mainstream cuisine; flavors from Asia, India, Mexico and more. This makes it great for families because parents don't have to sacrifice quality for their kids to eat with them.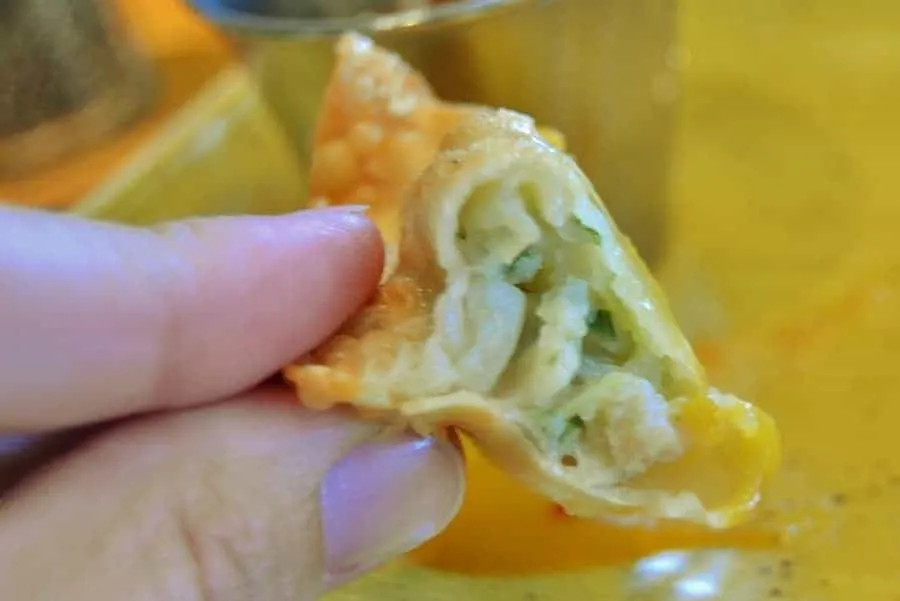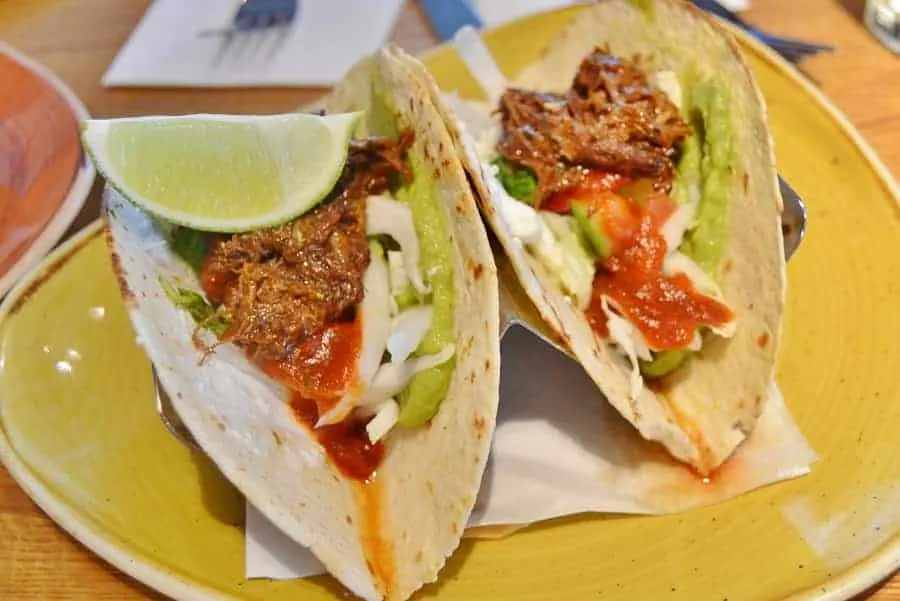 For our meal, we decided to split 3 tapas. The first one we had was the Yaki Gyozas.
These deep-fried chicken dumplings with orange & miso glaze come with a nuoc cham sweet chili sauce that is out of this world. They are crispy on the outside and tender on the inside.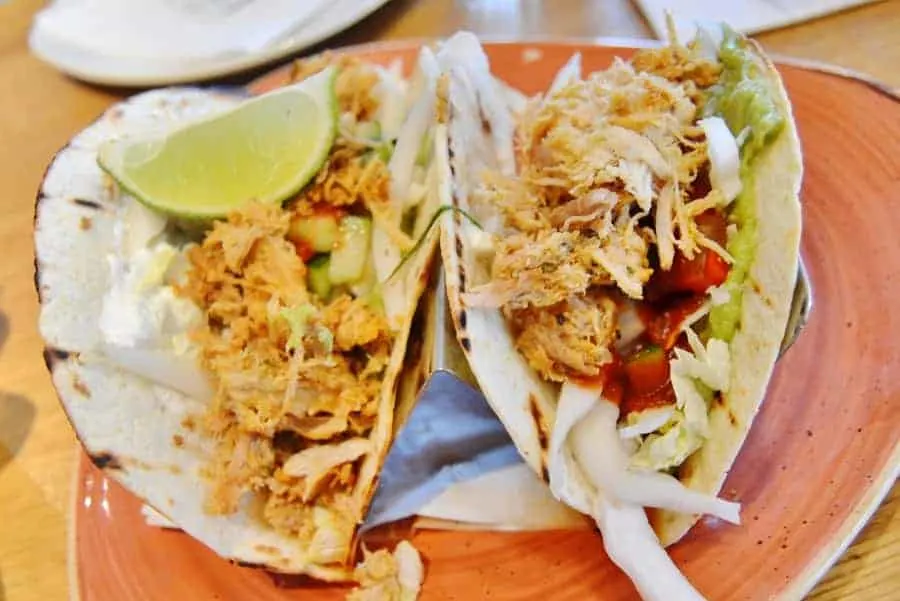 We also ordered the Shredded Chicken & Barbacoa pulled beef Tacos.
We received two of each and found them extremely flavorful.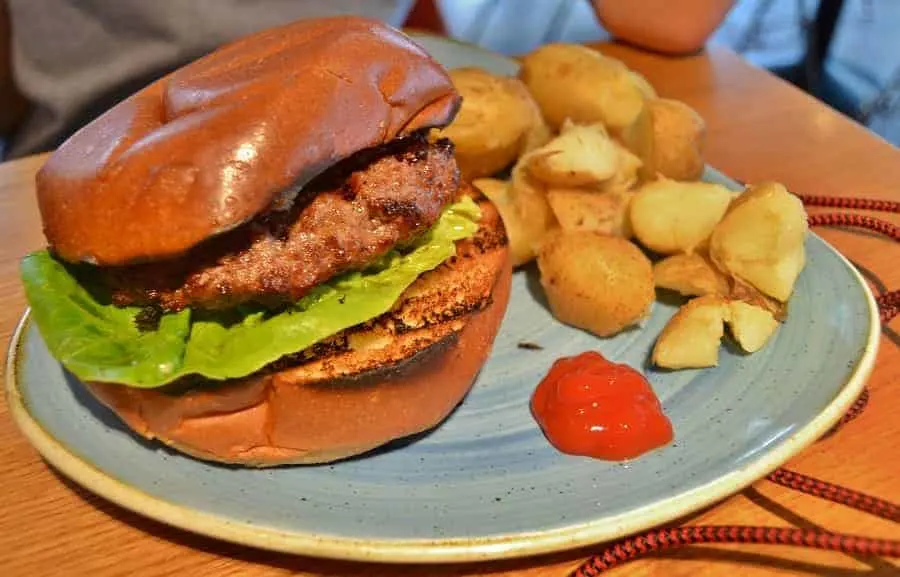 The kids meal are a really great deal. For £6.95, kids get a great meal that comes with a drink and dessert.
Our kids chose the beef patty in a brioche bun with baby gem, tomato, and jacket potato wedges & the Grilled Chicken Breast with salad and bread.
Both kids ended the meal with Churros.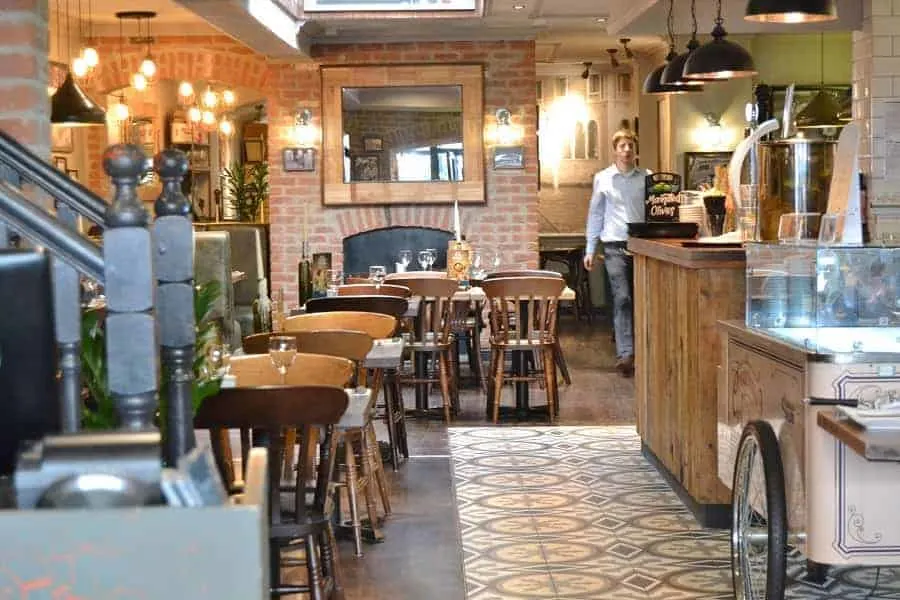 2. Bella Italia
If you have picky eaters, one thing that I am sure your children can agree on is pizza.
Bella Italia is one of those family restaurants in London where you can just walk in and get seated pretty quickly.
It also has a menu featuring items that both kids and parents can enjoy.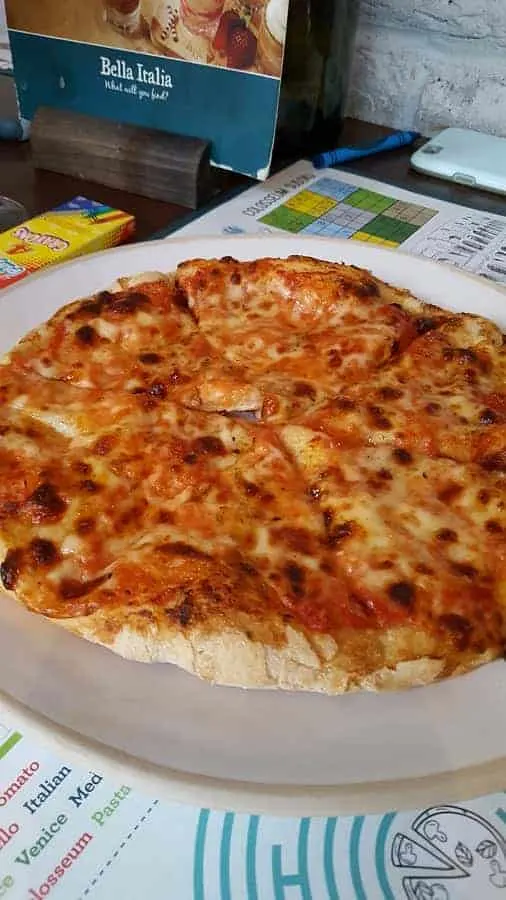 Kid's meals come with 3 selections and a drink for £5.95. Often, they have specials for kids' meals (like kids eat for £1). They can choose from pasta, pizza, and even fish & chips!
Traveling with a baby and didn't remember to bring your baby food. Not to worry, they have it at Bella Italia!
Parents will find typical Italian fare, but with a more sophisticated flare.
There are 26 vegan dishes, 49 vegetarian dishes, 70 gluten free dishes and 43 dairy free dishes.
Have a food sensitivity or allergy? They have a menu that shows your options based on your specific food issue.
When it comes to dessert, we love the Gelato bar that each Bella Italia location offer.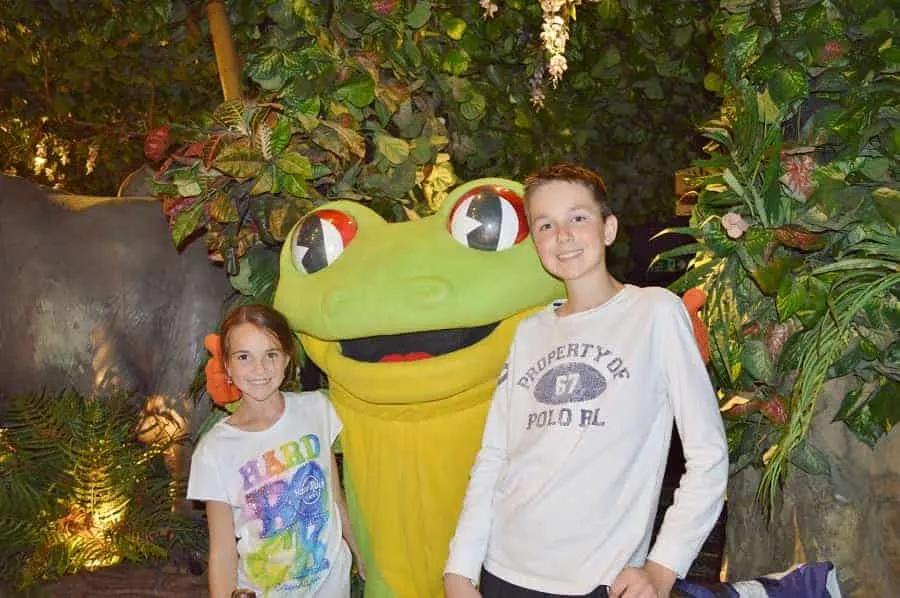 3. Jungle Cafe (formerly Rain Forest Cafe)
While there is only one Jungle Cafe in the UK (located at London's West End), it is based on a family-friendly restaurant chain located in the United States.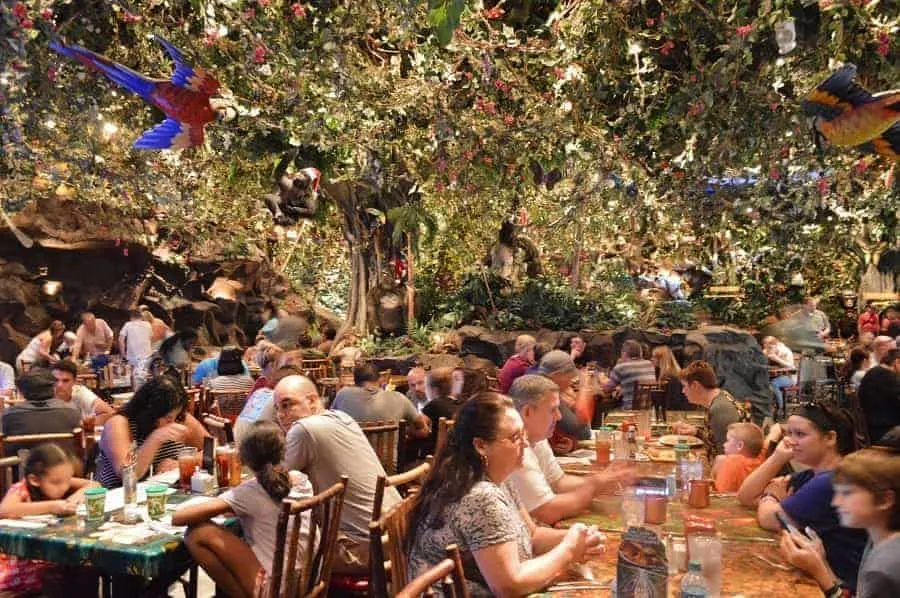 Kids love dining at this family-friendly London restaurant because of all that it offers.
The restaurant is made to look like an Amazon rainforest and it actually comes to life as you dine. Birds will chirp, animals will move and there might even be a storm.
The menu is typical American food: Burgers, Chicken, Ribs, etc with fries. Kids meals are a smaller portion of the same but come with drink & dessert.
Food is a bit more expensive at this fun-filled restaurant in London, but if you are looking for a place the kids will enjoy, this is certainly a treat!
While many London restaurants are great for families, we truly feel like these three are the best places to eat with kids in London based on the food selections, atmosphere and price.
Do you have any other London restaurants to recommend for families? We'd love to hear about them!