If you're planning a trip to Paris, make sure to put the Eiffel Tower at the top of your list! But before you go, there are a few things you should know about buying your Paris Eiffel Tower tickets.
Types of Eiffel Tower Tickets
Stairs Entrance (2nd Floor)
Elevator Entrance (2nd Floor)
Stairs Entrance (2nd Floor) w/ Elevator Entrance (Top)
Elevator Entrance (Top)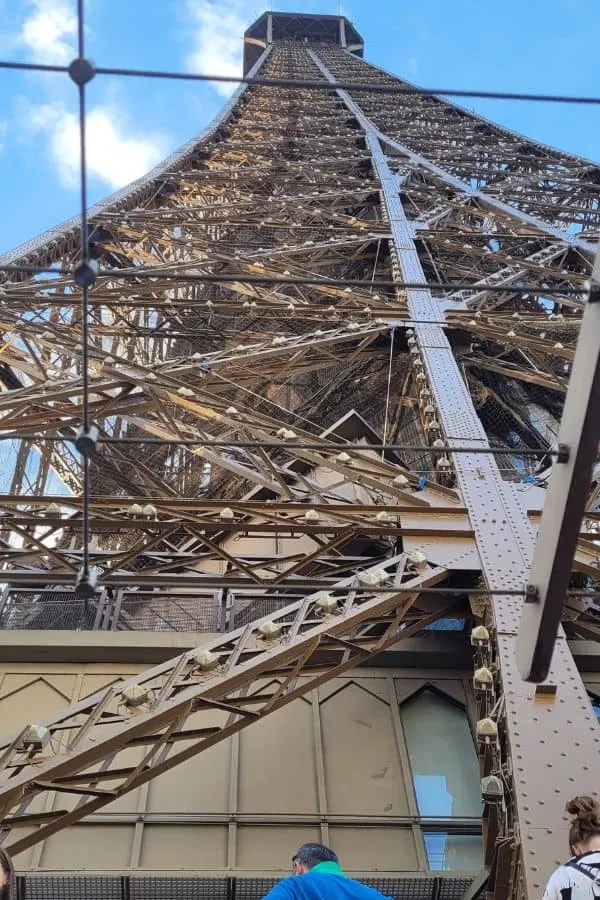 The second floor tickets are broken down into two different categories: stairs & elevator. You will pay more for the elevator, but it will save your legs!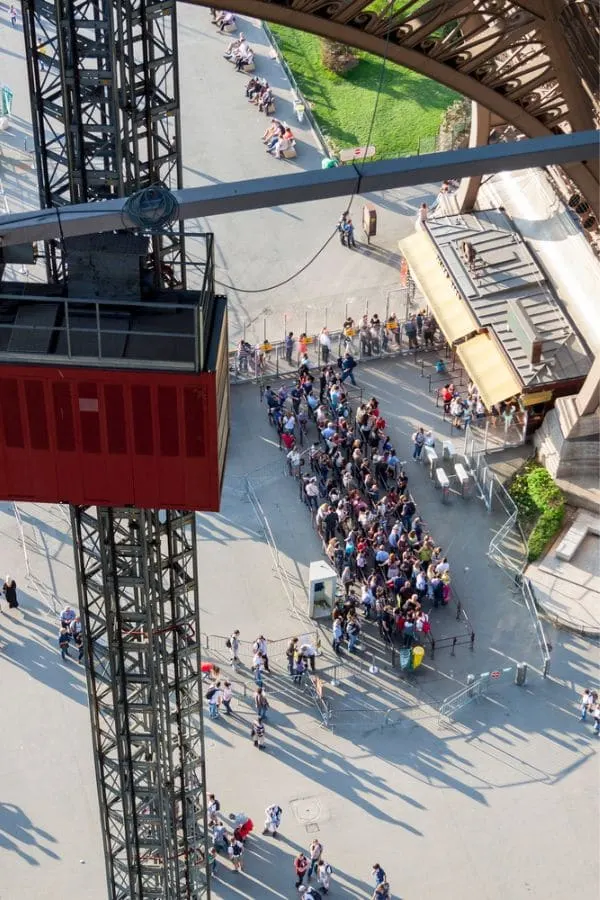 The top level tickets are also broken down into two different categories: stairs to 2nd level & then elevator OR elevator from the base to the top.
Eiffel Tower Tips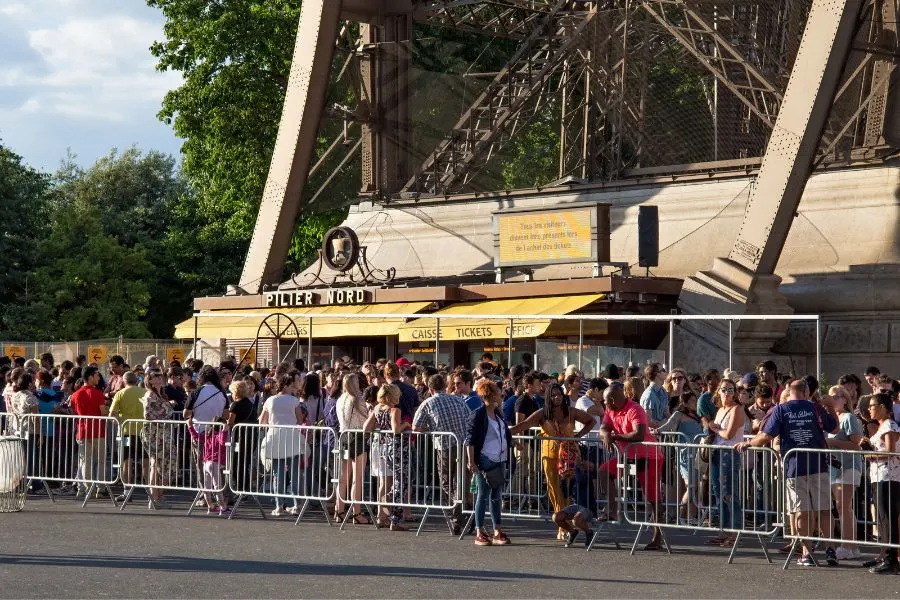 Buy Your Tickets in Advance
We highly suggest that you book your tickets in advance. This will mean that you will get a timed entry with priority to use the elevators.
This will save you time because those without reservations can be in queues for well over an hour!
Don't bring Small Kids
Children under the age of 4 are not allowed to access the first or second floors of the Eiffel Tower so please don't waste your time standing in line only to be told this when you get to the ticket counter. It can be a huge letdown.
The Top Level Does Close
On certain days, the Top of the Tower is closed to visitors entirely (usually for maintenance or security reasons). It can also close due to wind and sometimes it closes for no apparent reason.
So be sure to check the schedule in advance and plan your visit accordingly!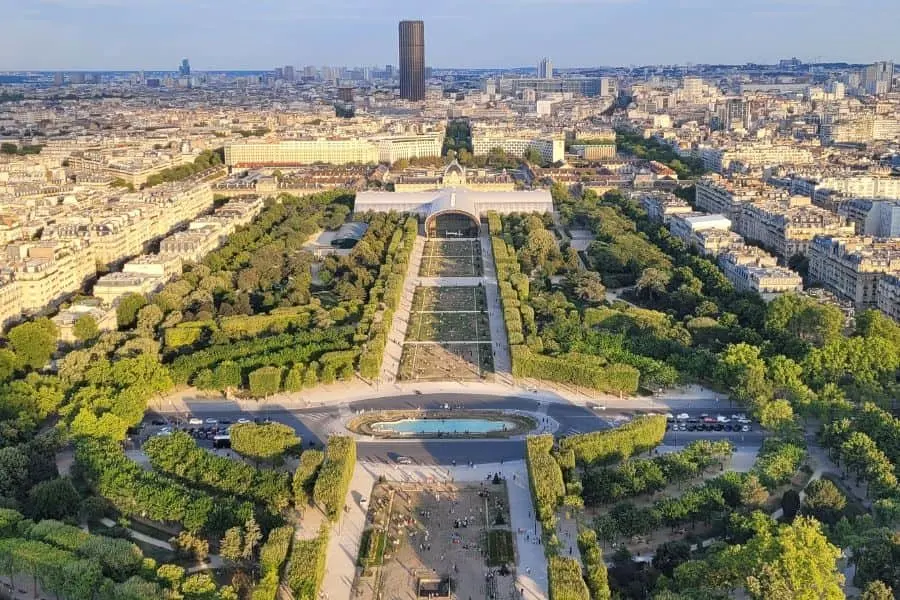 2nd Level Views are GREAT
The View from Second Level is great and you aren't missing much if you don't go all the way to the top! When we went, we only went to the second level of the Eiffel Tower & weren't disappointed at all.
Do you know who was disappointed? Those that had purchased tickets to the top & couldn't go because of the wind. I can't imagine the headache of trying to get a refund!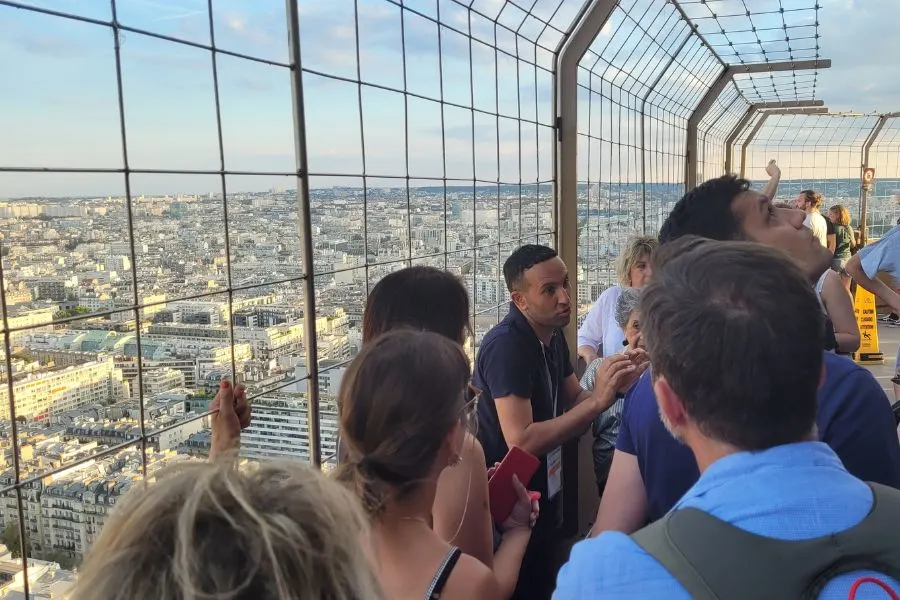 Skip the Line Tickets
If you choose to book a guided Eiffel Tower tour, you'll likely get skip-the-line access, which means you won't have to waste time in line.
And most tours include the option to visit the top of the Eiffel Tower.
You will, however, want to make sure exactly what your ticket is or is not.
While some claim to skip the ticket line, they fail to tell you that you will still have to wait in the entrance line.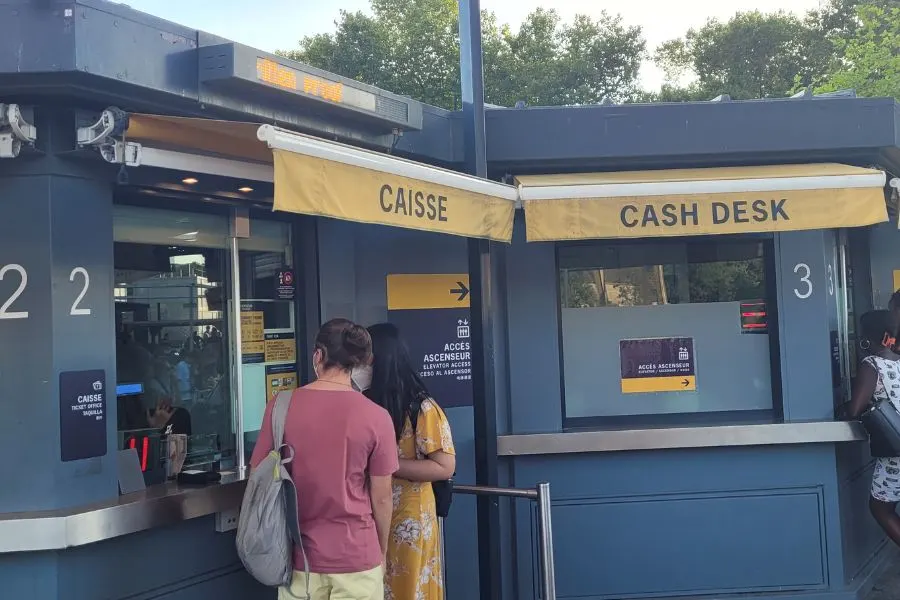 Eiffel Tower Queues
The ticket and entrance lines are one and the same. The only difference is that instead of going to the ticket window to purchase your ticket, you will keep going toward the stairs toward the first viewing platform.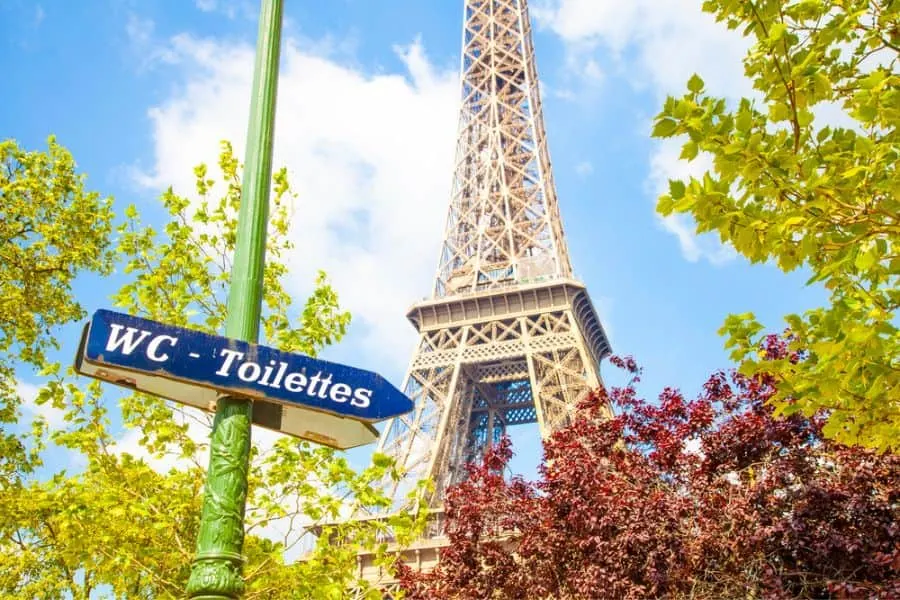 There are Food Kiosks & Toilets Nearby
If you do find yourself waiting in a long line, there are toilets and food kiosks adjacent to the ticket queues.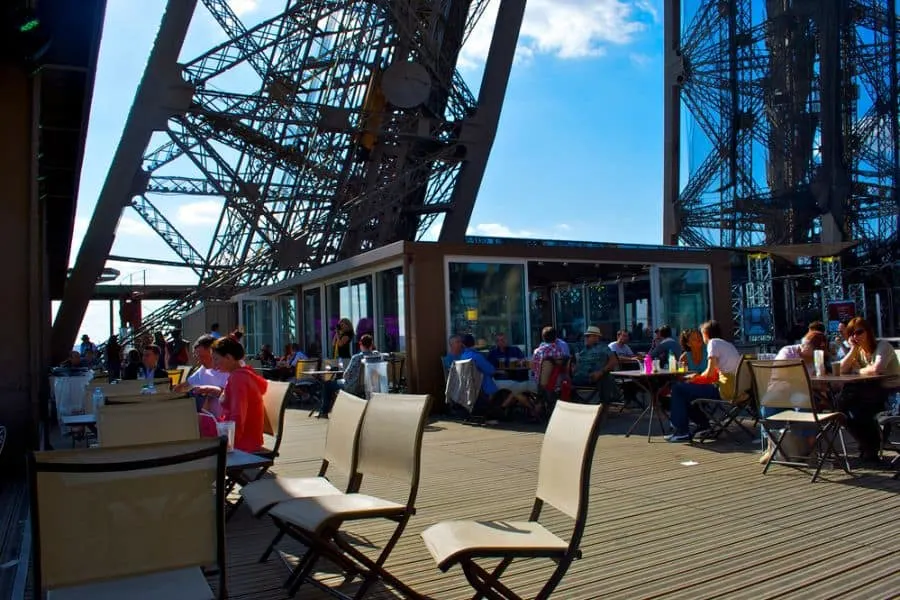 There are Restaurants, Shops & Bathrooms on the Eiffel Tower
There are gift shops on every level of the Eiffel Tower. You will find all sorts of souvenirs and trinkets.
Both the first and second floors offer small food options. Along with sandwiches, you will find ice cream and slushies.
The First & Second floors also have table service restaurants with amazing views while the top level has a champagne bar.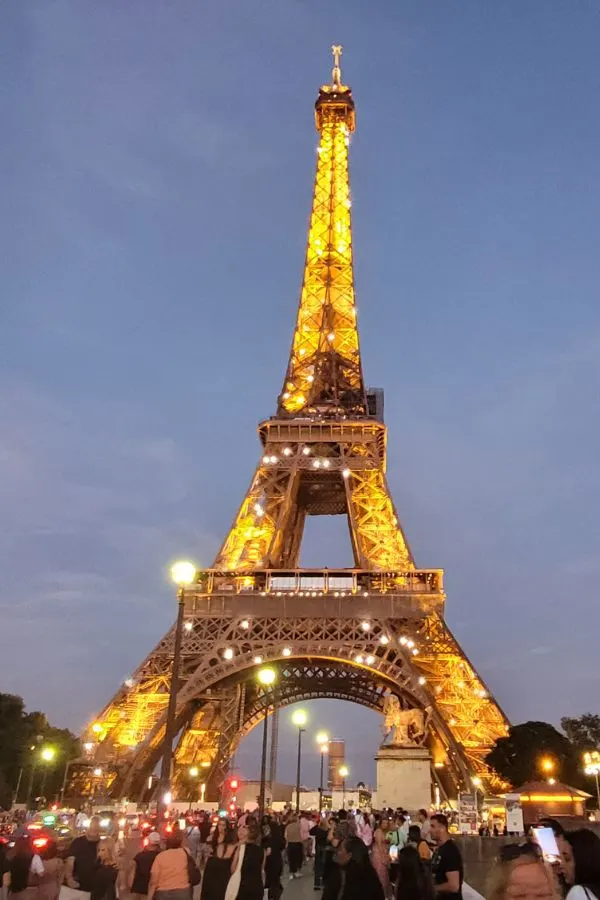 Paris Eiffel Tower at Night Twinkles!
While it is pretty to be on the Eiffel Tower after dark, it is far more impressive to see it from afar.
The time it begins twinkling depends on sunset and keep in mind it is usually late in the summer months when most people visit.
On our last trip to Paris, it was around 10:30pm.
There are plenty of great places to see the Eiffel Tower at night, but our favorite is from the bridge.
Do you have any tips for those visiting the Eiffel Tower in Paris?