If you are planning a road trip, you might be looking for snacks & food ideas so you aren't having to make too many stops along the way. We have taken many road trips through out the world and have come up with what we believe is the best road trip food list that includes easy to pack snacks.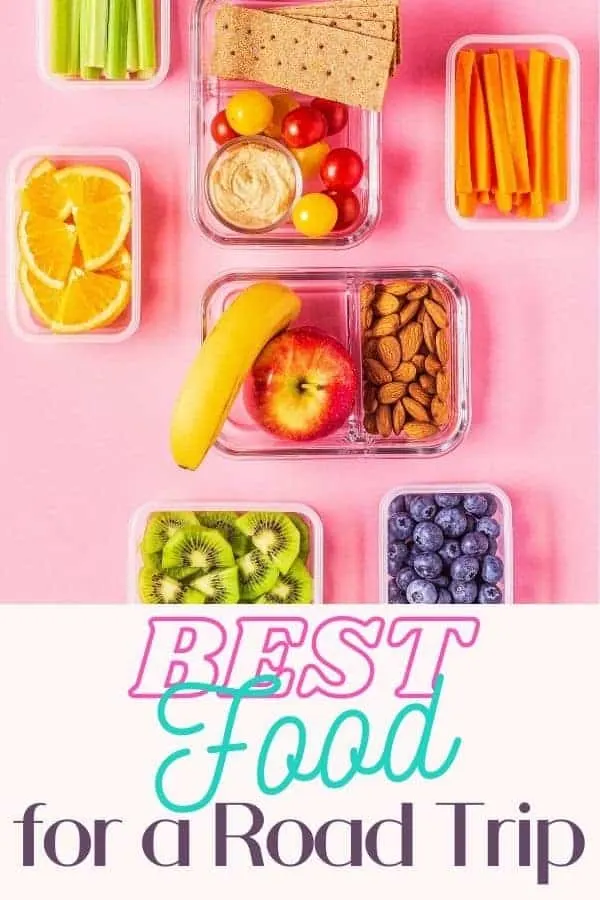 The key to planning for a road trip is making sure that you bring things with you to keep you fed & hydrated along the journey.
If you are on a really long road trip and don't want (or won't have the opportunity) to stop for food along the way, it is best to pack a small cooler and snack bag.
Wondering what we pack for a long road trip? We have a great packing list for your road trip to share.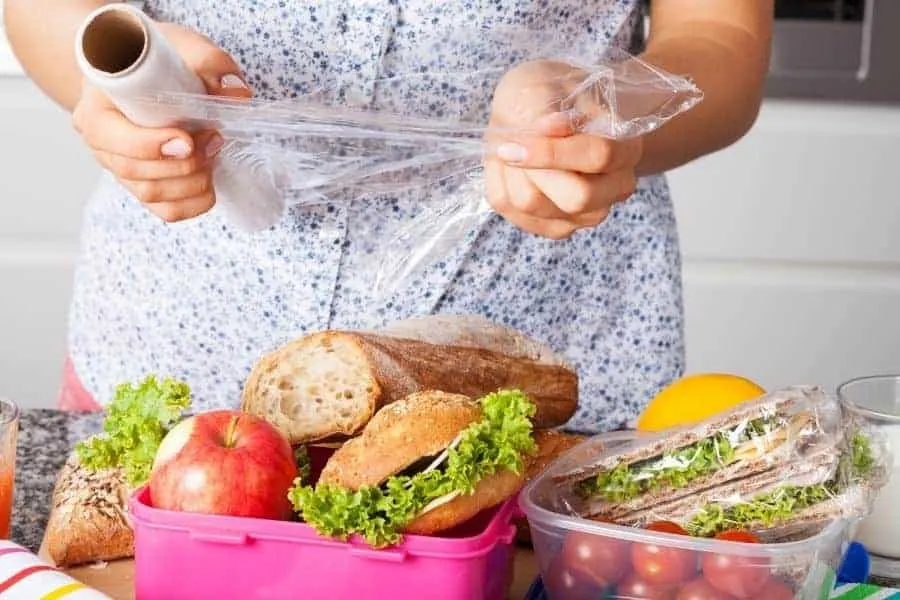 Preparing Food for a Road Trip
When it comes to packing food for a road trip, you are best to prepare what you can in advance. Purchase already-made sub sandwiches or make your own ahead of time.
Chop veggies and get the single-serve dip containers that can be tossed when you are done.
Buy prepacked individual items like apple sauce cups/pouches, trail mix, small cereal boxes and the like.
This makes it easier to handle in the car and easy to dispose of when you are done with them.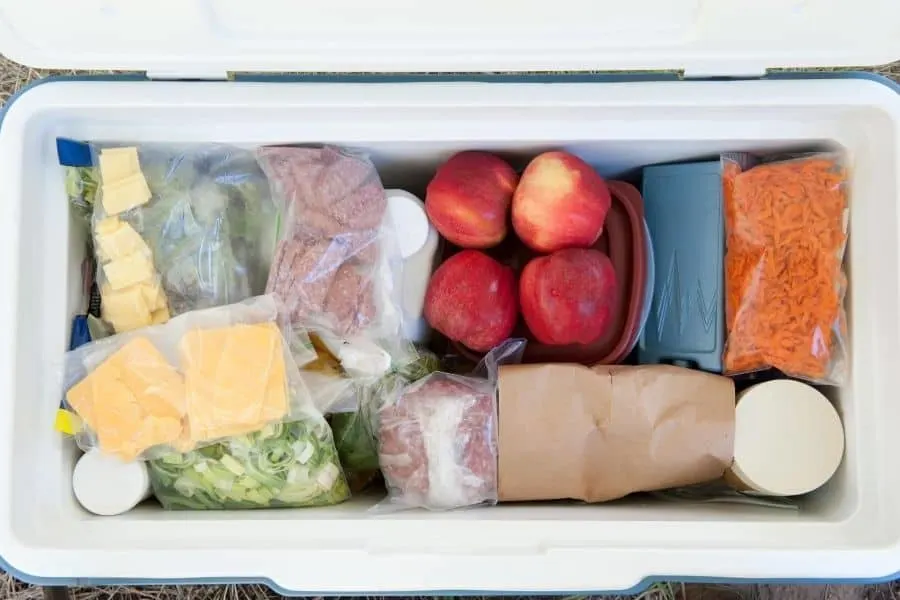 Road Trip Food to Pack in your Cooler
Sandwich/ Wrap/ Hoagie
Chopped veggies with Dip
Whole Fruit & Berries
Apple Sauce
String Cheese, Cubes & Sticks
Yogurt
Water Bottles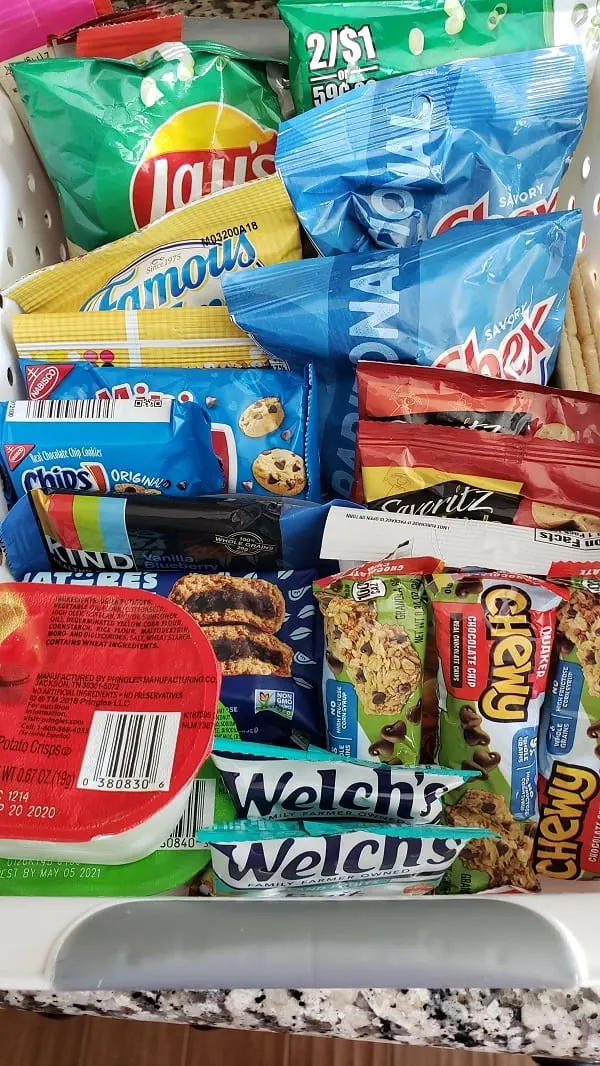 Non-Refrigerated Snacks for a Road Trip
Pringles/ Chips
Trail Mix
Dried Fruit
Pretzels
Cereal
Crackers/ Goldfish
Cookies
Nuts
Jerky
Granola/ Granola Bars
Protein Bars
Bite Size Muffins
Part of being smart with packing for a road trip is bringing a variety of foods and avoiding foods that can create a mess.
Whenever possible, try to avoid packing snack foods that can melt unless you are going to be storing them in a cooler.
You should also avoid food that has a powerful scent.
This is the time to avoid the onions on your sandwich unless you want your vehicle to smell like armpits the entire trip!
When packing your food for your road trip, don't forget the essentials that will help you stay clean during your road trip meal or snack.
These are some essentials to pack with you so that you can eat while traveling on the road:
Paper plates with dividers
Plastic cutlery
Napkins
Wet Wipes
Bags for Garbage
When packing your items for your road trip, make sure that you take the time to organize the items so that they are easily within reach.
If you are planning on eating while on the road, you are going to want to make sure that you don't pack everything in a place in your vehicle that will be hard to access.
You also want to take care to make sure food items don't get crushed or broken.
I would avoid putting road trip snacks in a paper bag or plastic bag, Instead, consider using a basket or plastic container.
While it might take up a little more space in your vehicle, you will at least know that your items will be free from crumbling, breaking, or inedible.