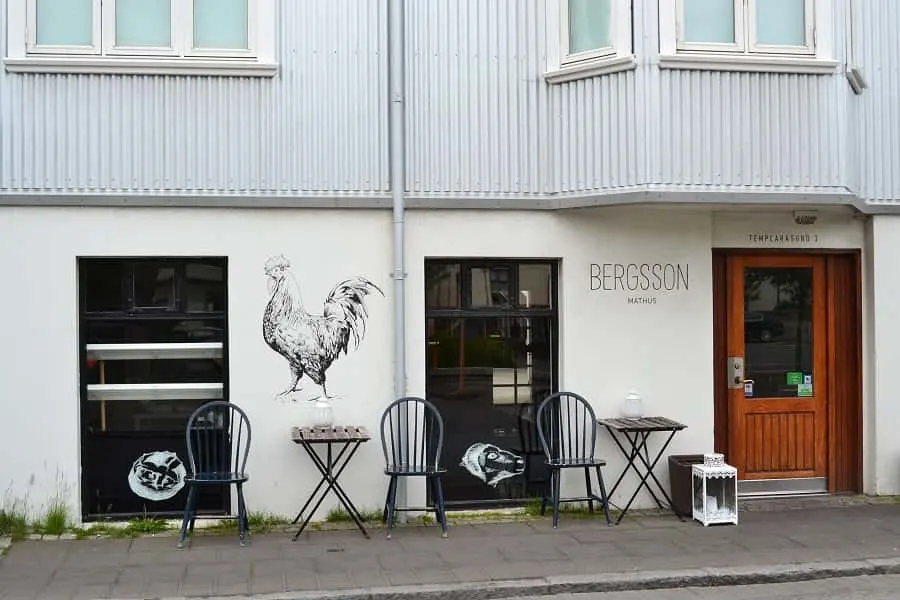 If you are looking for an early breakfast Reykjavik has very few options. While there are many small cafes that serve coffee and light breakfast options (pastries and the like), there aren't many that have a full breakfast early in the morning.
Best Early Morning Breakfast Reykjavik has to Offer
Those who are hoping to get a early start to their day and want a breakfast, should check out Bergsson Mathus. We believe that this is best early morning breakfast Reykjavik has to offer.
Bergsson Mathus is a quaint eatery located in downtown Reykjavik. While the exterior is quite unassuming, the interior is bright and what I would describe as farmhouse chic.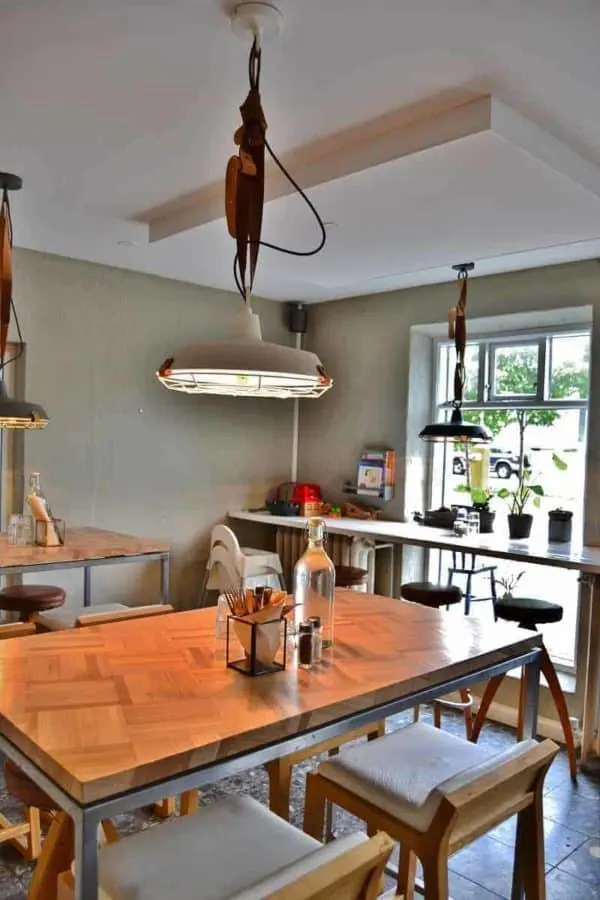 There are high top tables nearest to the windows that provide lots of natural light. Opposite side of cafe offers more seating options with bench tables, but not with the same amount of light.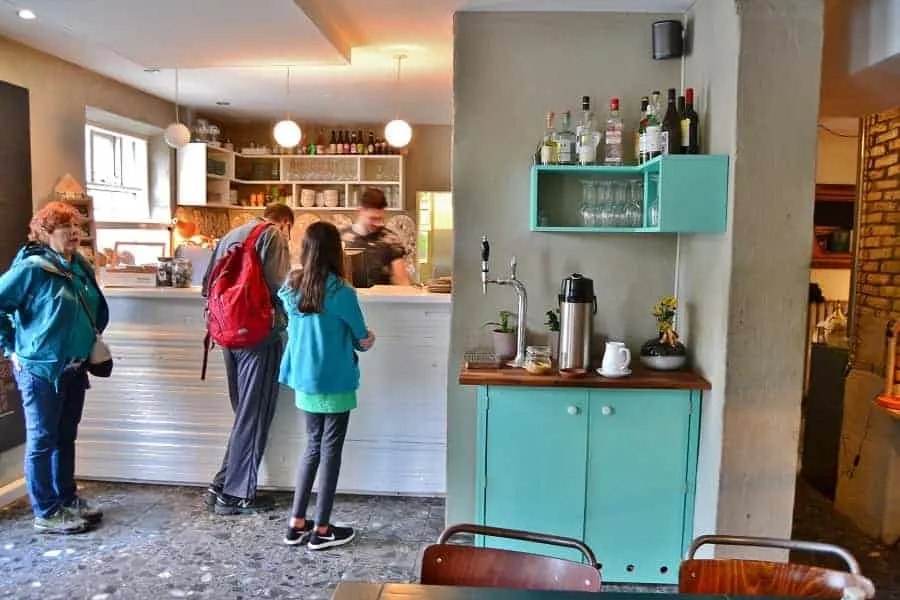 While it is open seating, you will first need to place your order at the counter. There are paper menus and you may find that you need to browse the menu before placing your order.
Just step to the side while you look as to not hold up the locals who may come in to just grab a coffee to go.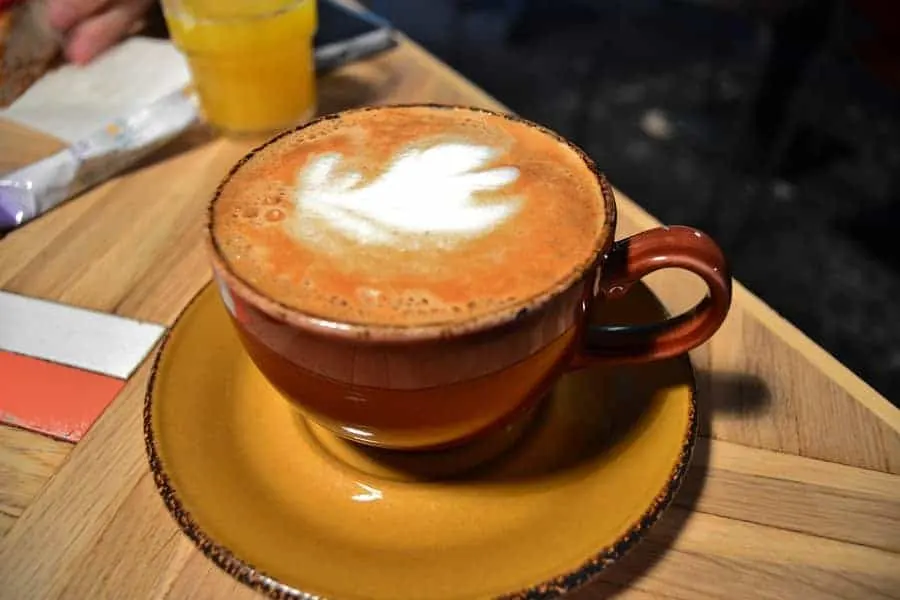 Speaking of coffee, the coffee at Bergsson Mathus was fantastic. I am so glad that they had a in house cafe with a full service barista!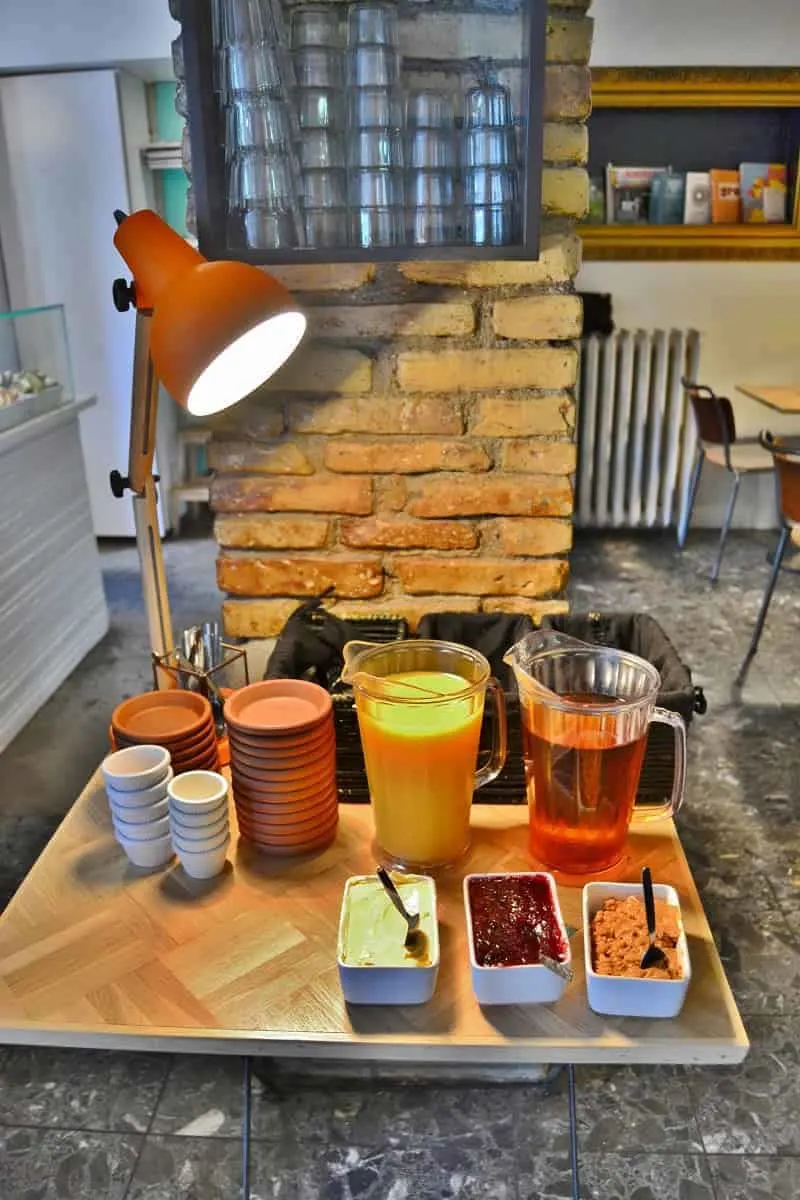 Once your order is placed, you can grab your juice and condiments.
Glasses for your beverages are on the table and you will find a selection of apple or orange juice nearby for you to serve yourself. The meal will be brought to your table.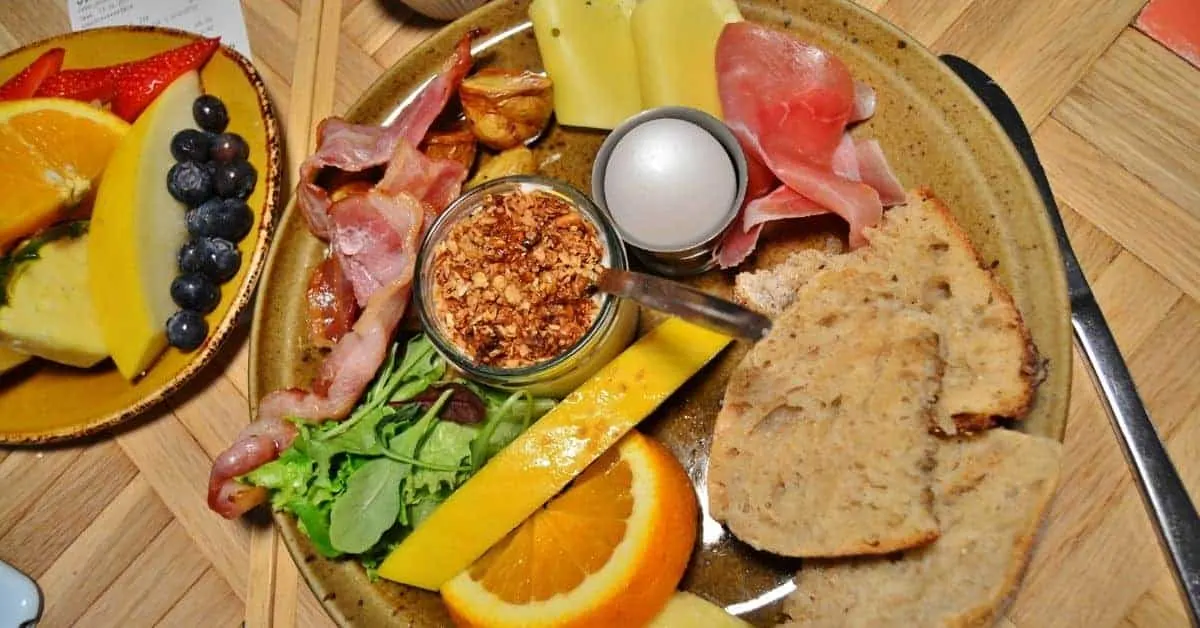 Icelandic Breakfast in Reykjavik
First thing you should know if that food is expensive in Iceland. Once you get over that fact, you will find that sometimes it pays to share meals.
We found sharing meals to be quite easy at Bergsson Mathus.
For the four of us (two adults & two children), we ordered two of the breakfast plates plus a plate of fruit. It was more than enough food.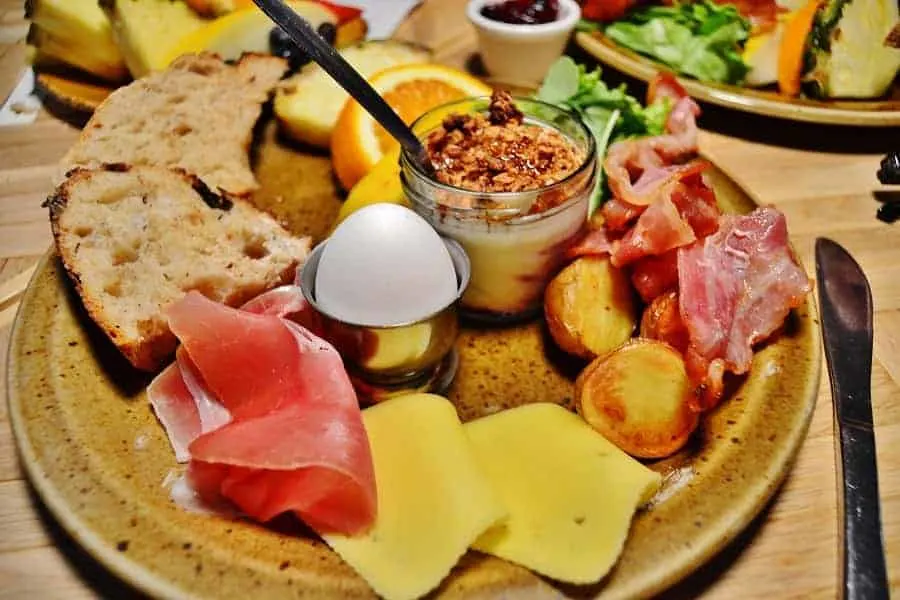 The breakfast plate has a soft boiled egg, salad, hummus, bacon, potatoes, prosciutto, potatoes, fresh fruit, cheese, bread, and a little pot of Icelandic yogurt with fruit and muesli.
The food is locally produced (minus the fruit), fresh & delicious. Overall, we were very pleased with the Bergsson Mathus breakfast in Reykjavik and will be going back on our next trip to Iceland.
It was a great way to start our day before heading out along the Golden Circle!
Have you enjoyed traditional Icelandic meals? Where is your go-to place in Reykjavik?