We may earn money or products from the companies mentioned in this post.
Iceland is one of my favorite places in the world.  We are lucky that we get to go here quite a bit due to the fact that it is often a layover stop on our way to other parts of Europe (thanks to the cheap flights through Wow Airlines, Icelandic Air and Scandanavian Air).  Each time we visit, we are able to spend the better part of a day.  Being that it is light all but 2-3 hours a day in the summer months, we get a lot accomplished! While you can spend time doing a ton of things in this beautiful country, nothing beats spending a day on the Golden Circle.
What is the Golden Circle? It is a circular route that takes you from Reykjavík into the southern uplands of Iceland and back.  Because it is 3oo kilometers, it is easy to do most (if not all) in a day. It really depends on where you stop and how long you spend at tourist locations. If you are planning your own trip without a tour company, be sure to get tickets for the excursions & places you want to stop in advance to save you time & money.
Things to see on a day on the Golden Circle:
Þingvellir national park
Öxarárfoss waterfall
Gullfoss waterfall
Geyser Strokkur at Haukadalur
The Crater Kerið
While you can take private tours, we always rent our own vehicle. We always book a rental car online prior to our trip.  Just make sure you get a car with built in GPS. If you don't have GPS, just be sure to download the Golden Circle on Google Maps.
Þingvellir National Park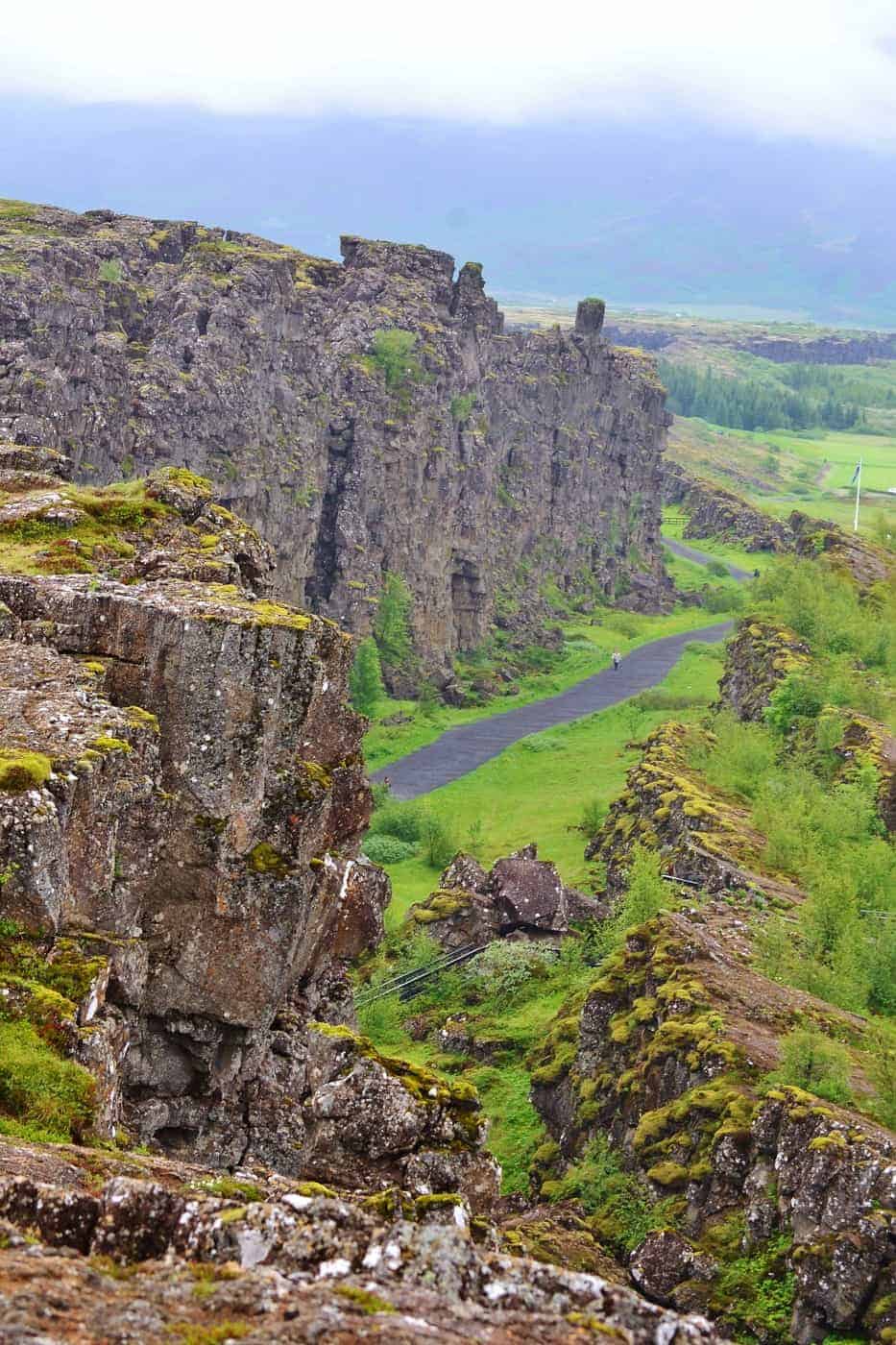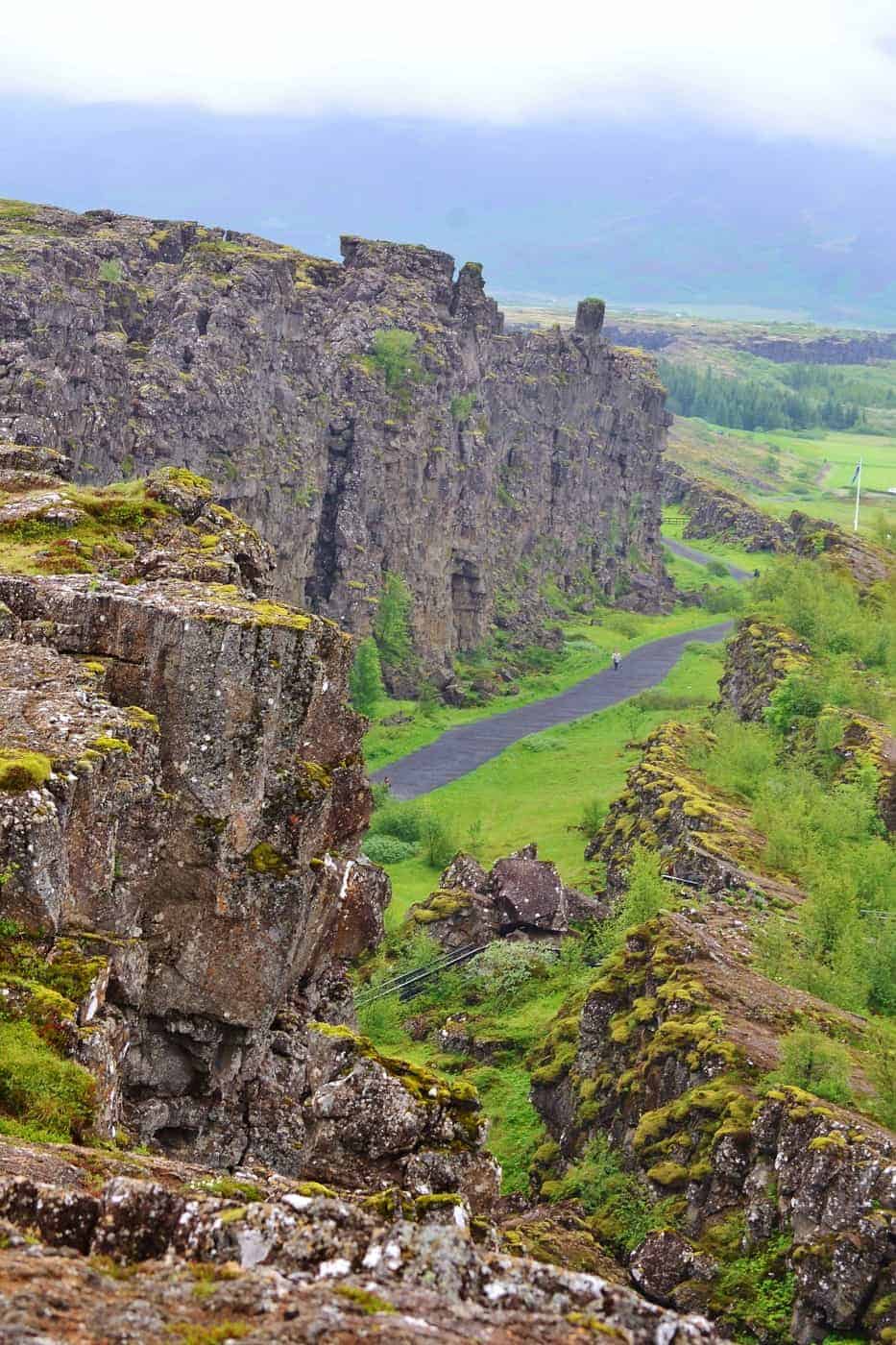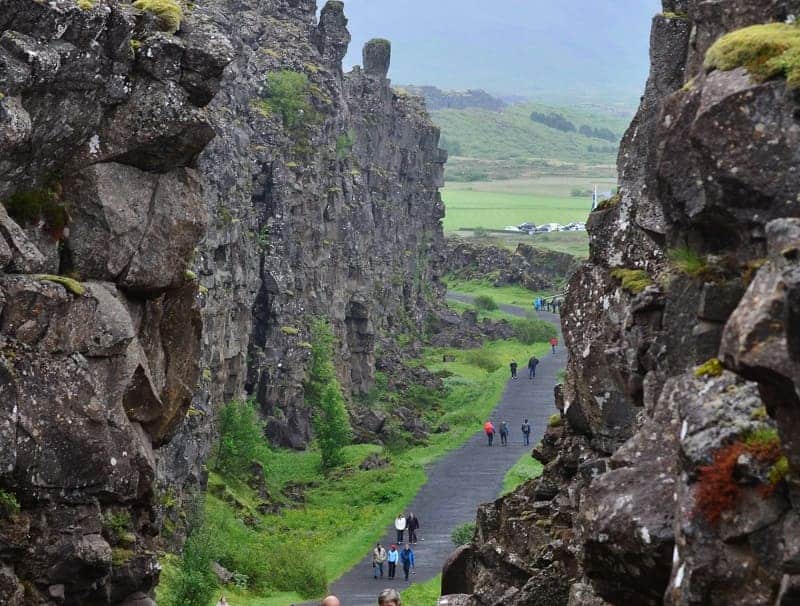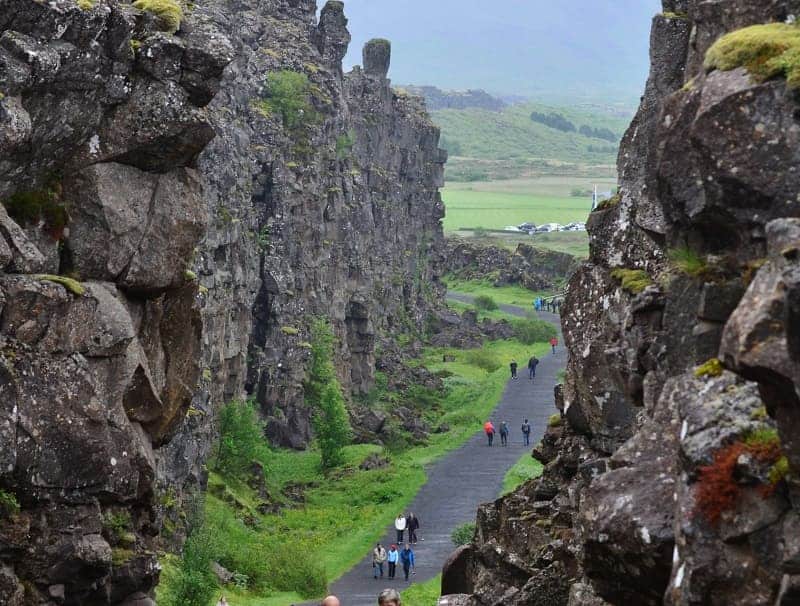 Almannagjá is a canyon formed between two tectonic plates. This was formed during the continental drift and is truly something to behold. The fact that you can see something like this up close is pretty amazing.  The natural wonder is also a UNESCO World Heritage site.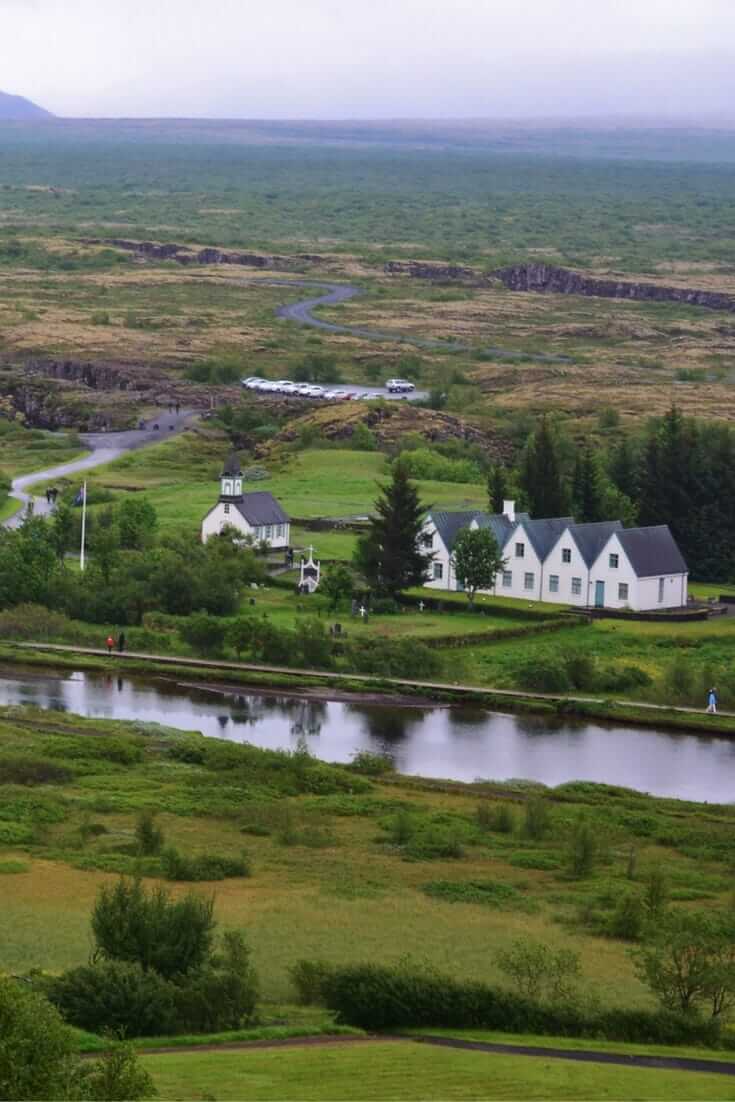 Besides being a natural wonder, this area is also a very important part of Icelandic history as it home to the oldest existing parliament in the world, dating back to 930 AD. The Parliament held its sessions at Þingvellir until 1800, when it was discontinued for 45 years. When it was restored in 1844, it moved to where it is now in Reykjavík.
Öxarárfoss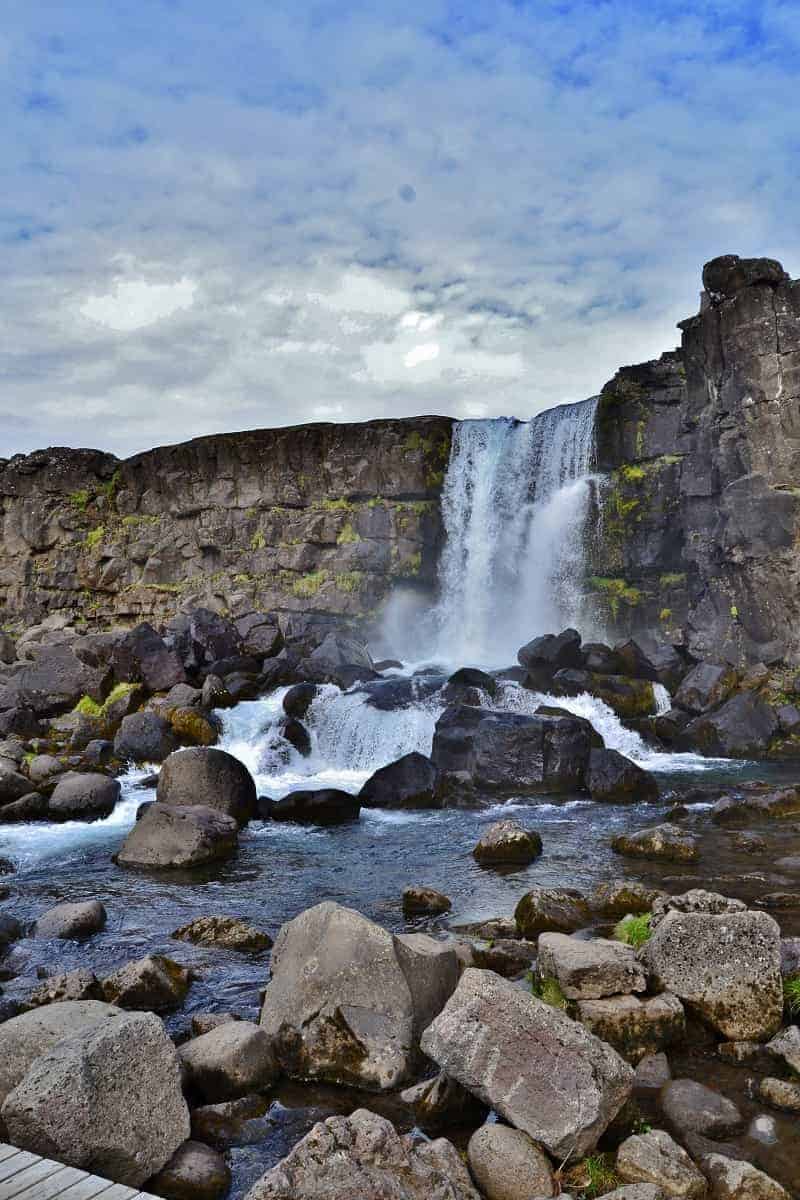 Öxarárfoss is a waterfall in Þingvellir National Park.  While it is hard probably to imagine, this waterfall is not a natural occurance. It is actually man-made and dates back to the 9th century. The purpose for its construction (it was actually re-routed) was to provide water for the members of the Icelandic parliament when it was in Þingvellir.
Haukadalur Geothermal Geysirs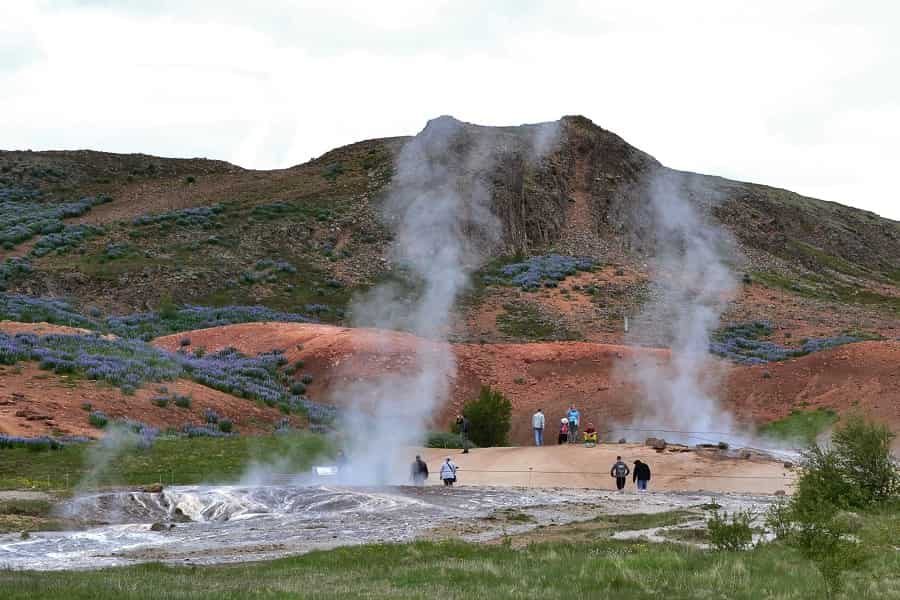 Haukadalur is a geothermal area on the Golden Circle that has many different Geysirs for you to see. The actual word Geysir is derived from the Icelandic verb gjósa which means to erupt.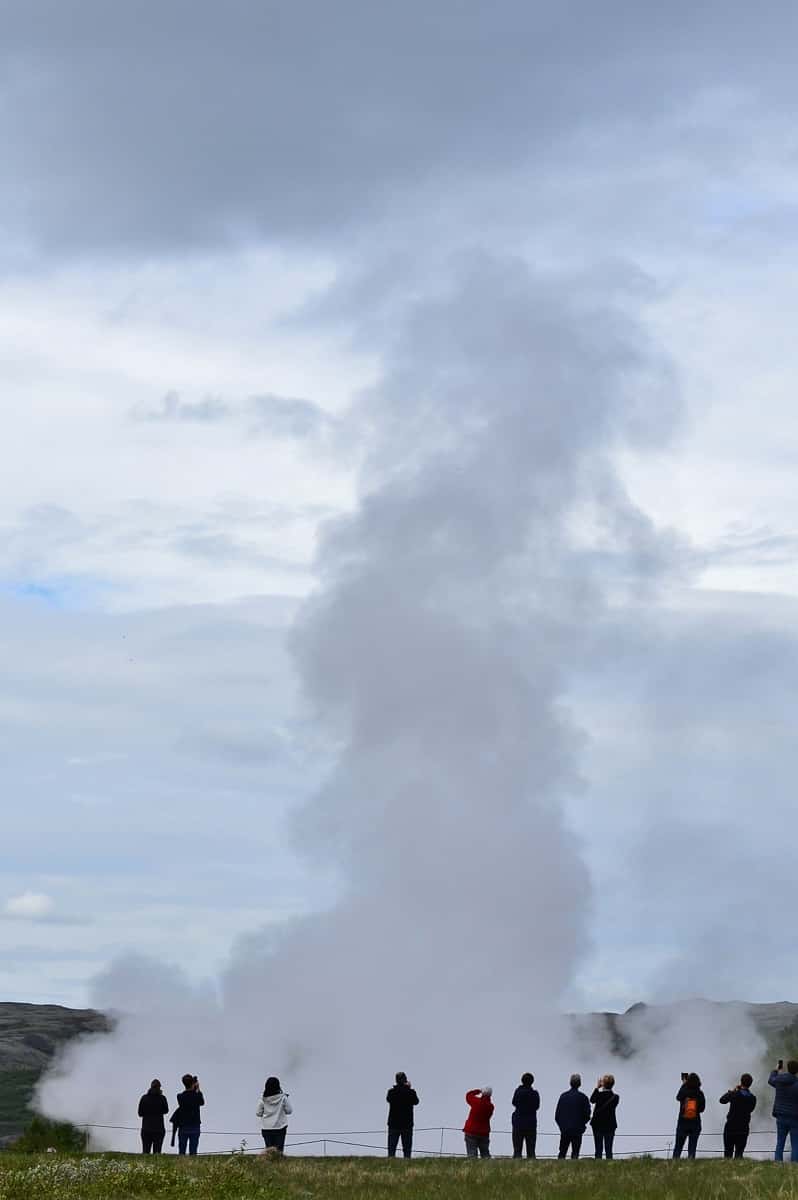 If you have never seen a live Geysir, Strokkur is one of the best to witness erupting.  Not only will you be able to walk right up to it (there is a small barrier), you will also feel the spray! You can see it erupt every ten to fifteen minutes.
Besides the actual Geyser viewing areas, there is a small gift shop and a (pricey) cafe with free restrooms.
Gullfoss waterfall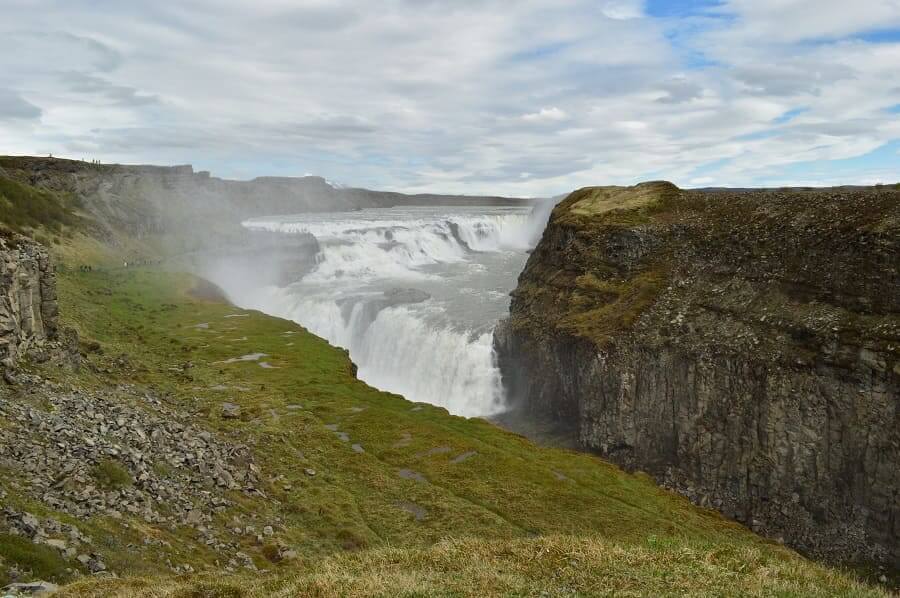 You will find that Iceland has many waterfalls, but nothing is quite as colossal as Gullfoss.  Gullfoss literally means 'Golden' and it is easy to see why it got it's name. It is definitely Iceland's most beautiful waterfall.
Crater Kerið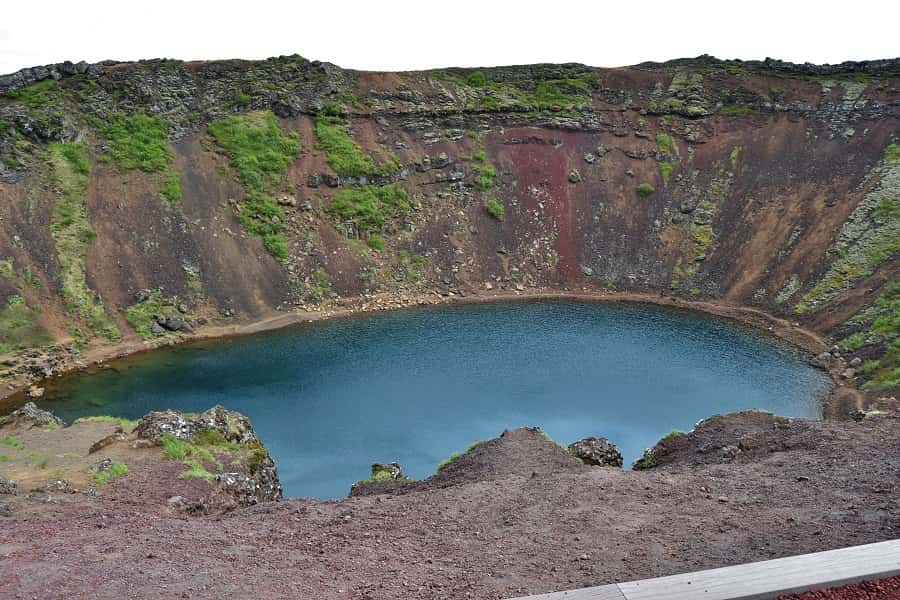 The crater was formed about 6500 years ago and has a blue lake in its bottom.  The striking colors of the early juxtaposed with the water make this a remarkable site. You can take in the beauty from above or hike to the bottom. Both views are pretty spectacular.
The key to spending a day on the Golden Circle is to plan your trip ahead of time. Decide what things you most want to see and then try to hit them in the order of your drive. The drive is quite easy and should not intimidate you. The roads are easy to navigate (with proper navigation of course) and signs are easy to read. You will want to make sure you abide the speed limit as Iceland has state of the art radar devices and you can find yourself being pulled over & ticketed if you go too far over the speed permitted. Don't ask me how I know this.
Have you had a chance to spend a day on the Golden Circle in Iceland?