One of the best day trips you can make in Somerset is Wells, England. You will feel as though you have stepped back in time with its well preserved medieval walls, gorgeous Gothic cathedral and moated palace.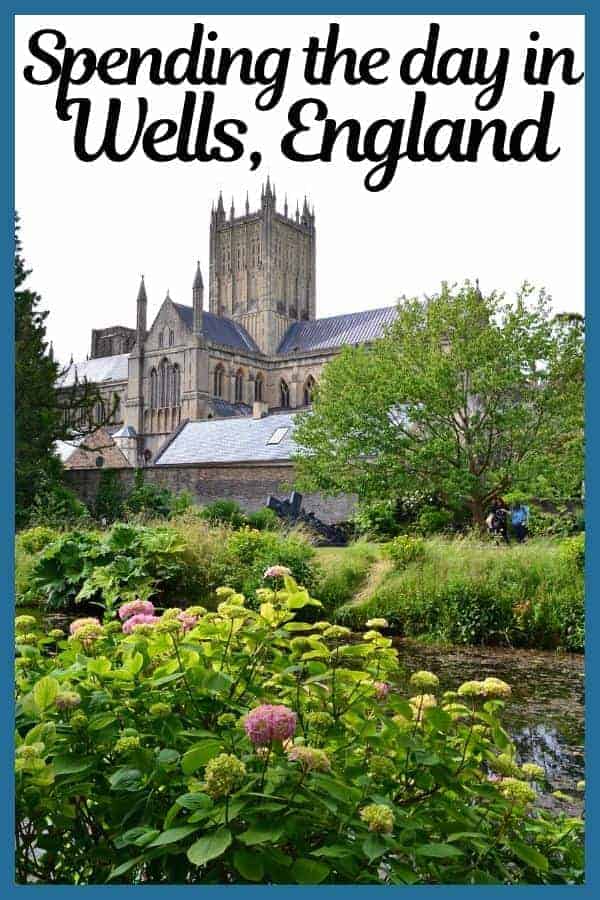 Things to See during your time in Wells
During your day in Wells, you are going to be able to see just about everything the town has to offer. And while this city is small (in fact, it is the smallest city in all of England), you will not regret your time spent here.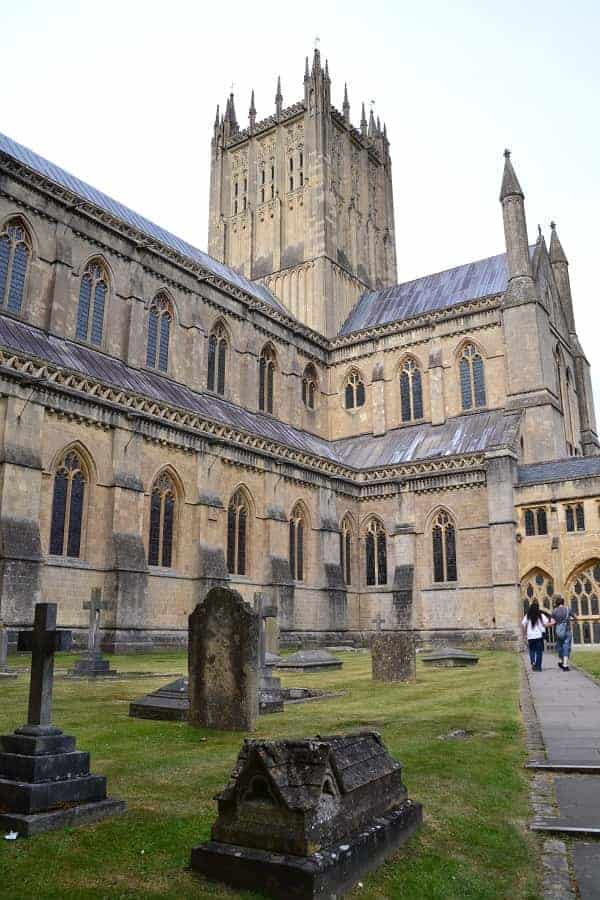 Wells Cathedral
Your first stop should be Wells, England should be Wells Cathedral.
Built between the 12th & 15th centuries, it is the first cathedral to be built in Gothic style.
It often gets overshadowed by much larger cathedrals in bigger cities like London, Salisbury, and Canterbury, but it is no less impressive.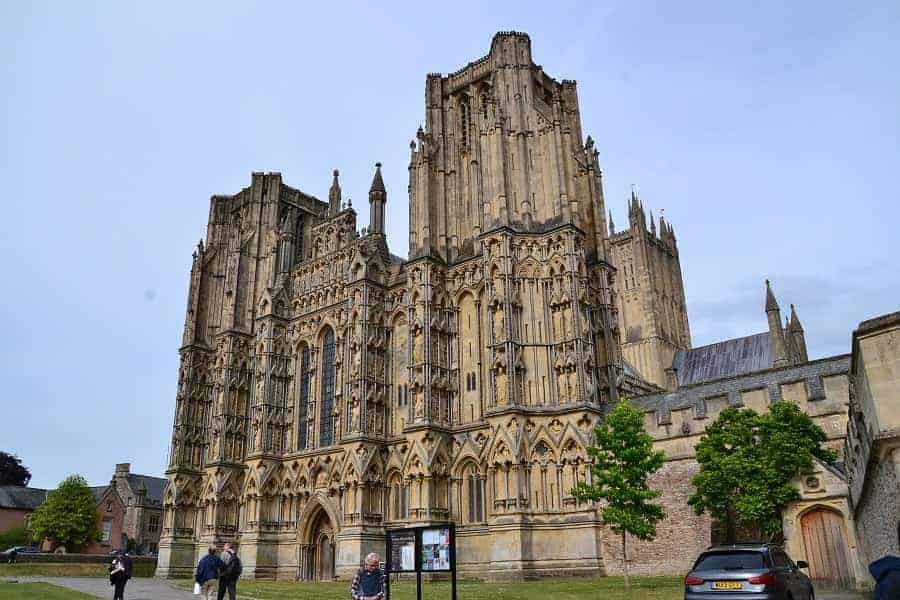 You may tour Wells Cathedral for free. There are regular daily guided tours of the cathedral and also specialty tours geared toward stained glass, stone masonry, and embroidery that occur throughout the week.
You will want to give yourself between 1-2 hours to fully take in the cathedral. It has some remarkable details both inside and out.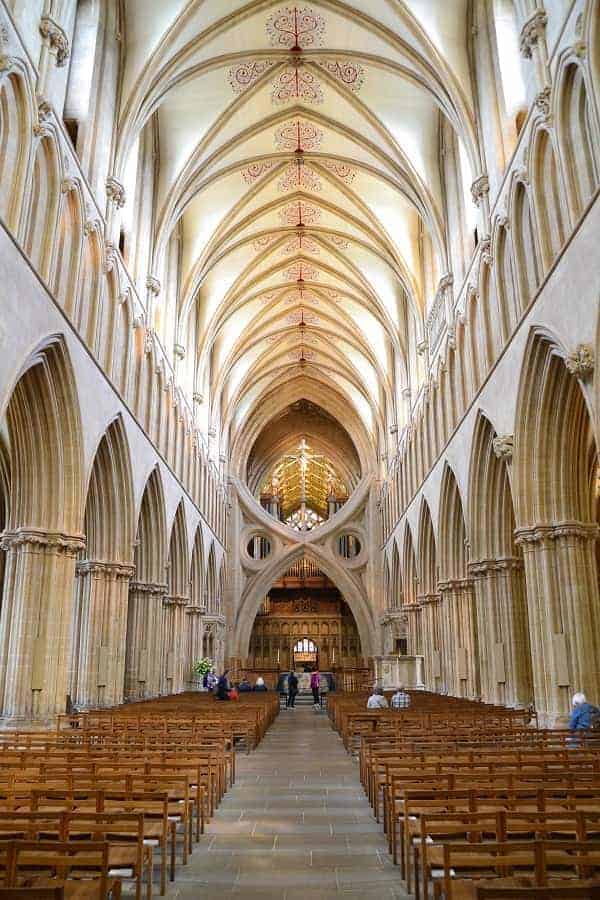 In the Nave, you will find 'scissor arches.' This architectural design element is not only beautiful, but functional as they were built to help keep the tower foundation from sinking under the weight.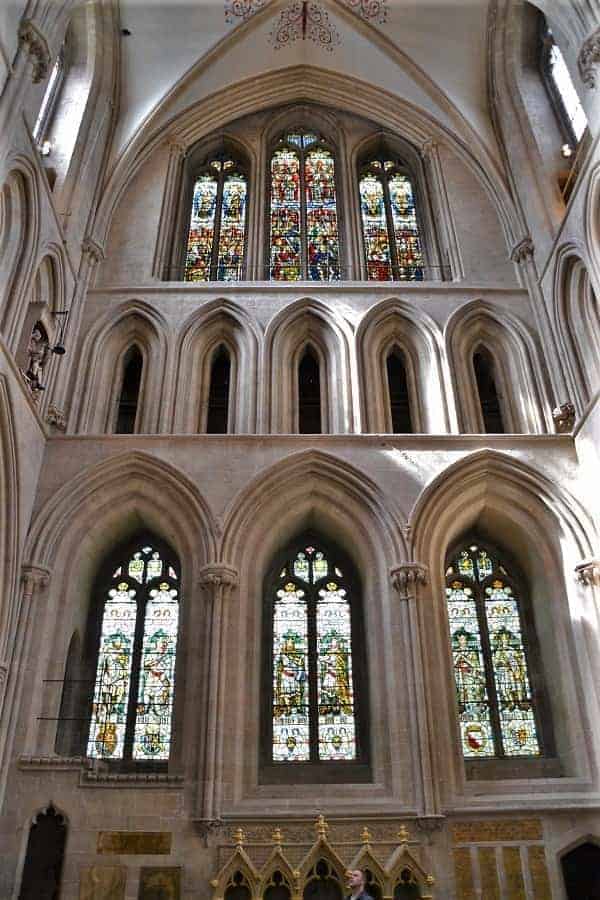 Wells Cathedral has some pretty amazing details including the largest collections of original medieval stained glass in England.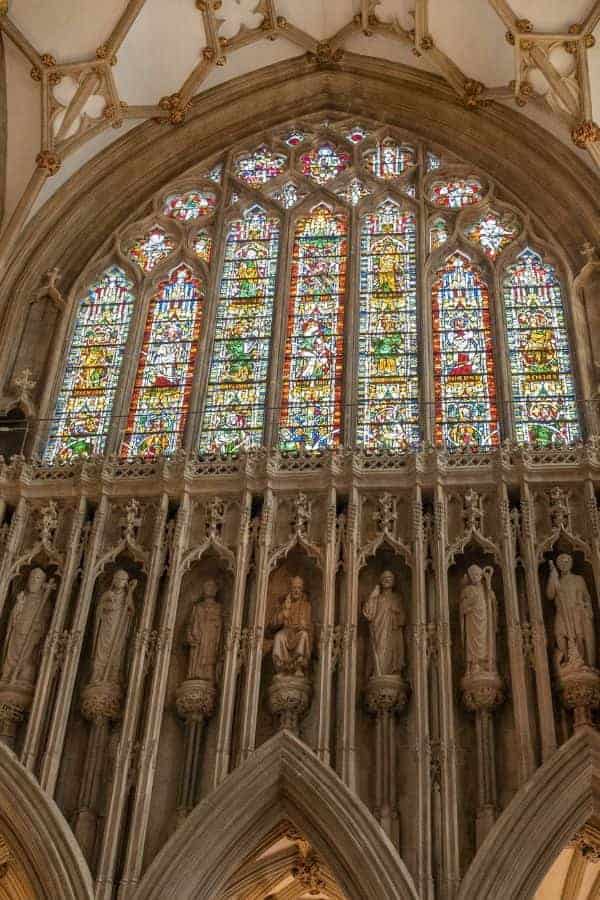 The most impressive of the stained glass windows is the Jesse Windows that date back to 1340.
This set of stained glass windows show the story of the birth, death and resurrection of Jesus surrounded by his ancestors.
The western end of the Quire is the oldest part of the Cathedral and contains elaborate embroideries.
Unfortunately, you are not allowed to photograph anything in this part of Wells Cathedral because of their delicacy.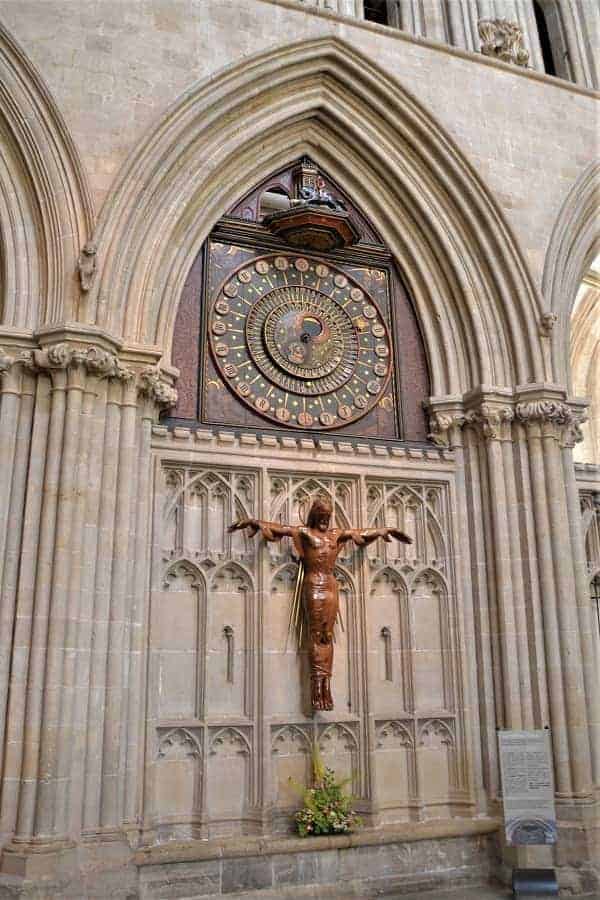 The Wells clock dates back to 1390 and is one of the oldest medieval clock faces in the world.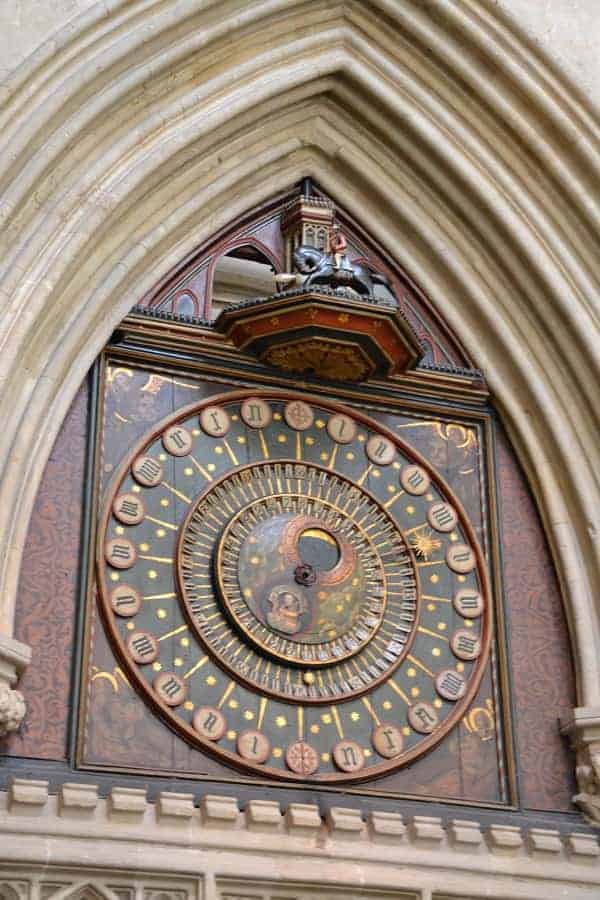 Every 15 minutes, you can enjoy the jousting tournament that takes place above the clock.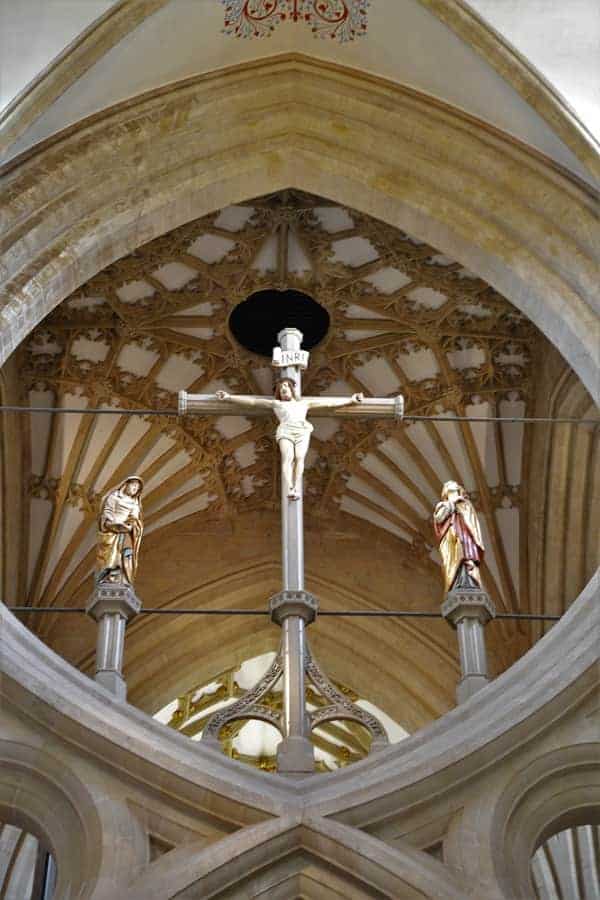 Admission to Wells Cathedral
Wells Cathedral is open from 7am-7pm (6pm Oct-Mar)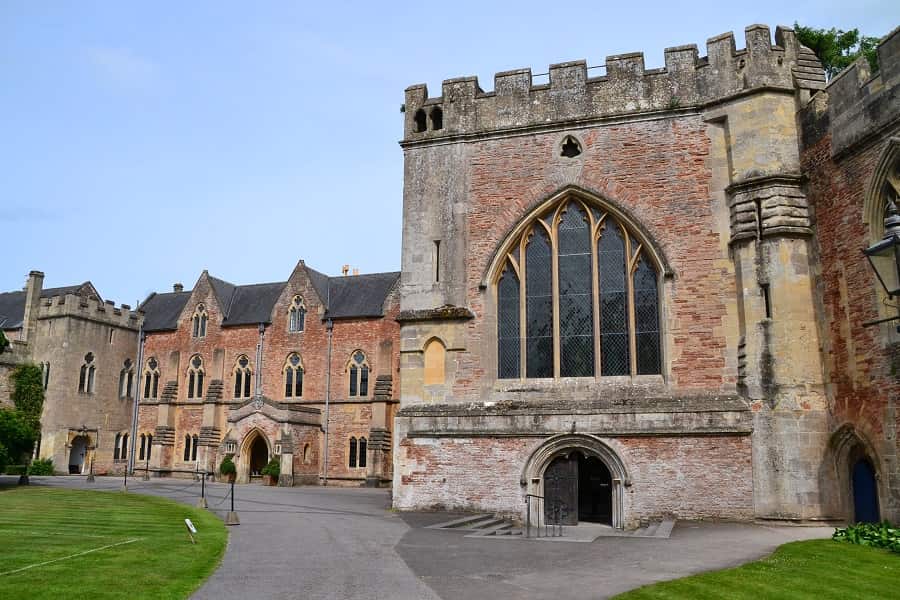 The Bishops Palace & Gardens
A trip to the Bishop's Palace will have you step back to the Medieval age.
It has been home to the Bishops of Bath and Wells for over 800 years and a trip here will let you see how bishops during medieval age used buildings to demonstrate their political power.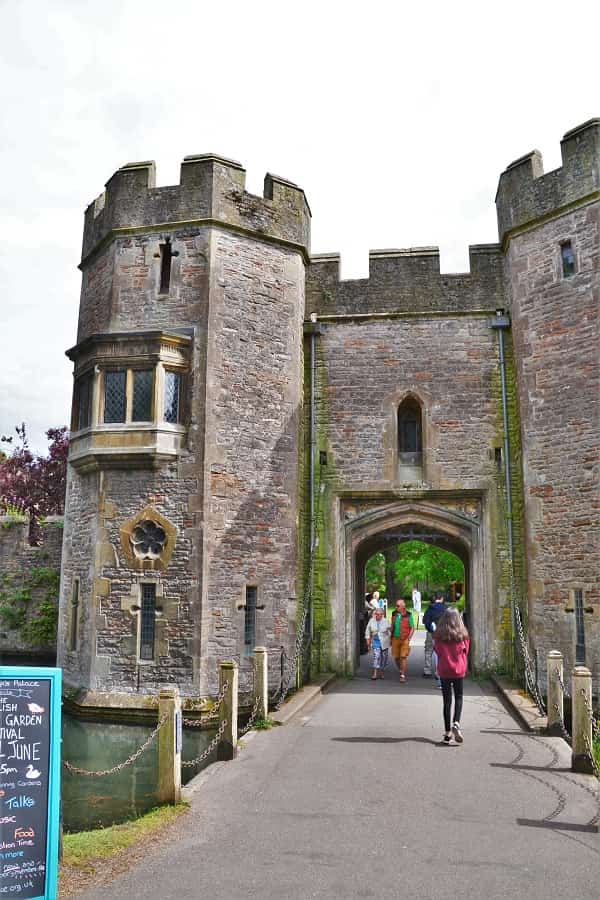 When you cross the drawbridge and walk past the pictureque moat, you can't help but feel like you've entered a different place and time.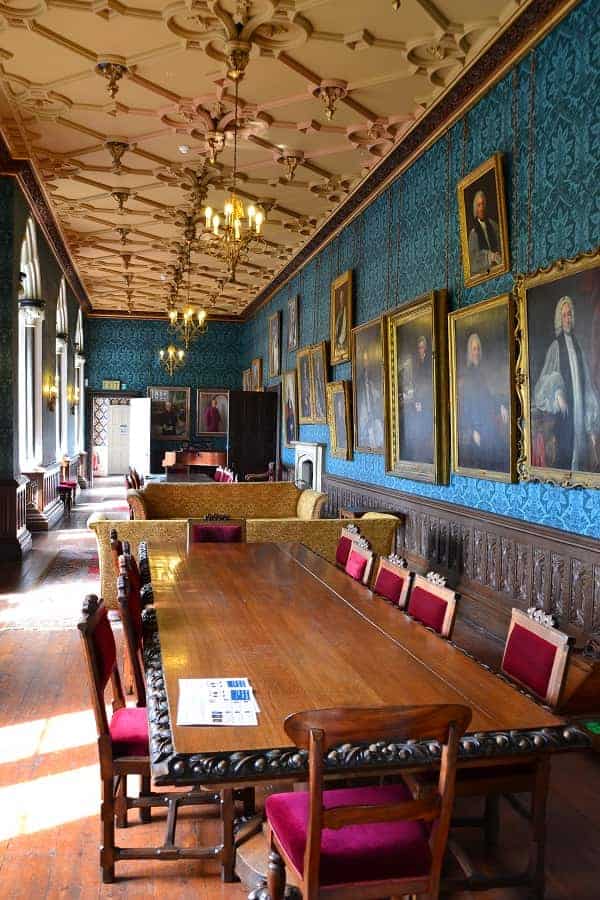 Inside the palace, you will find detailed architecture and can imagine what it would have been like to entertain in these grand spaces.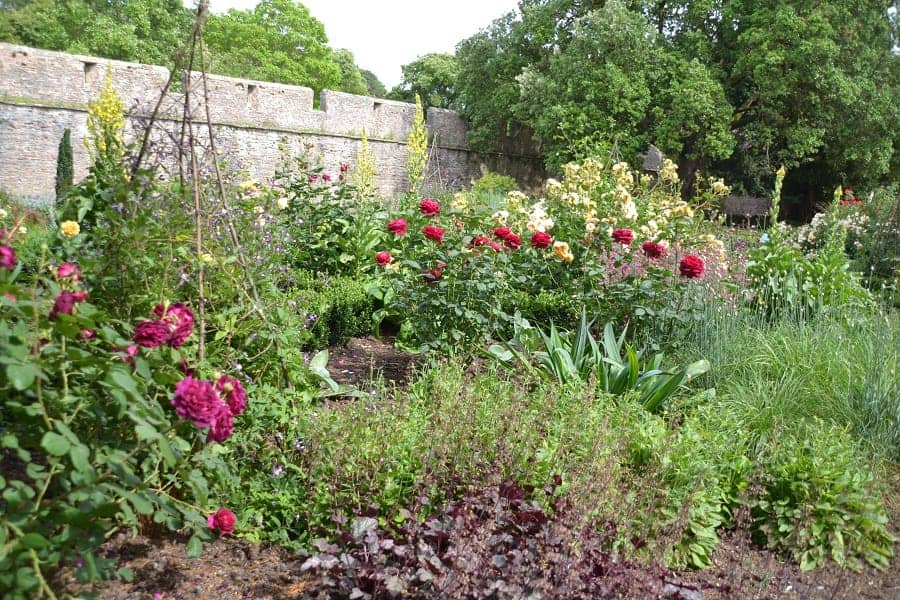 Outside the palace is just as impressive as the inside.
You will find 14 acres of elaborate gardens that feature different species of flowers and plants as well as statues and millponds.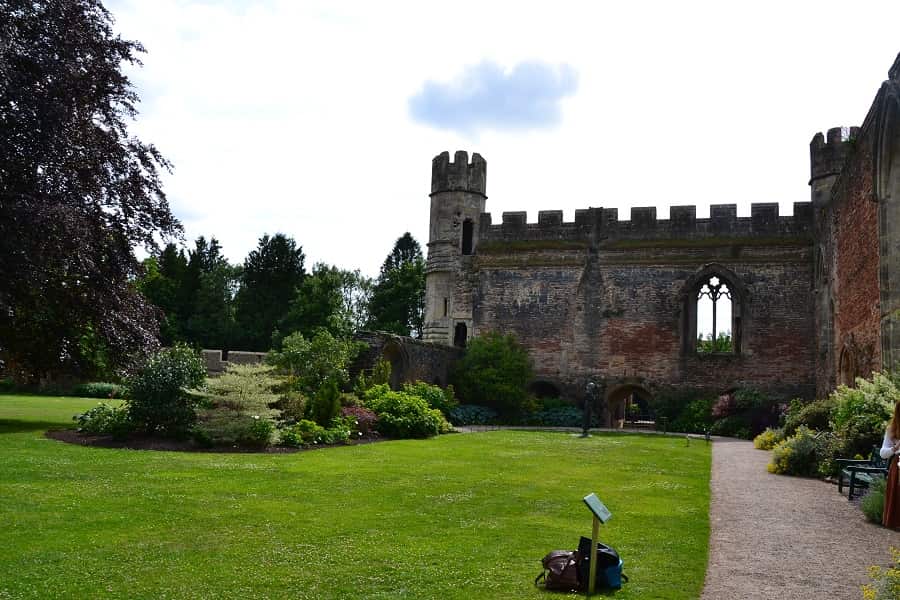 This is where you will also find what is left of the Great Hall, a former space where dinner parties would have happened.
Unfortunately, this once beautiful building fell into ruin when the bishop sold off the lead off the roof.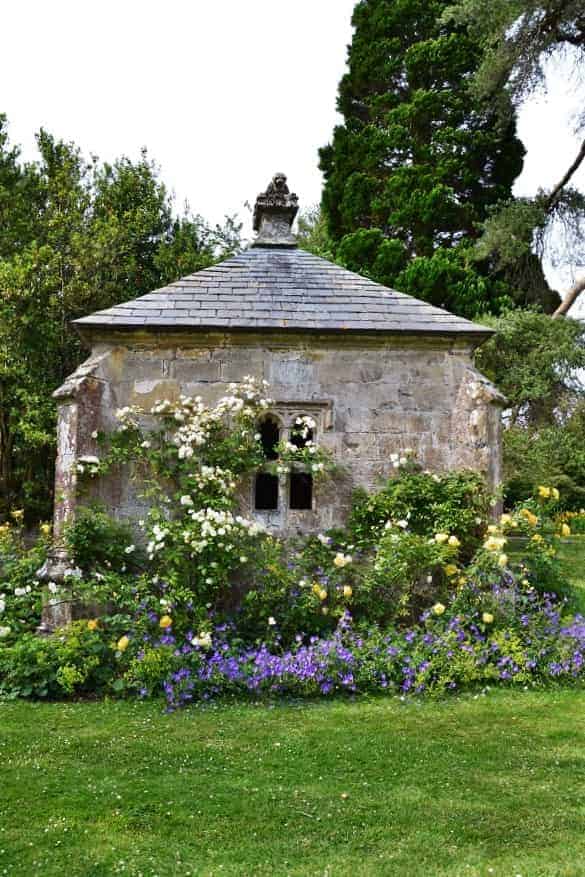 Springs and summer are the perfect time to make a day trip to Wells England. Flowers are in bloom and you can spend some time enjoying the outdoor space around the Bishop's Palace.
Admission to Bishop's Palace
£8.95 for adults
£7.95 for students/seniors
£3.95 for children 5–18
The Bishop's Palace is open daily from 10am–6pm (4pm from Nov-Mar).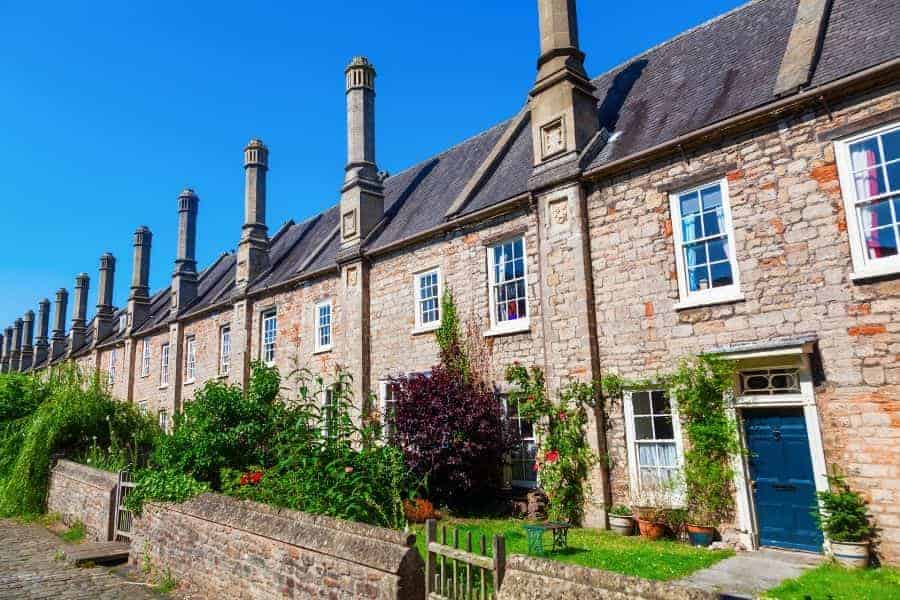 Vicars' Close
This is claimed to be the oldest residential street that still has its original buildings in Europe.
The houses of the close were built in the 14th century and were originally the 47 homes of the Vicars (which is why it is adjacent to the cathedral).
What you will notice right away is how small the doors are!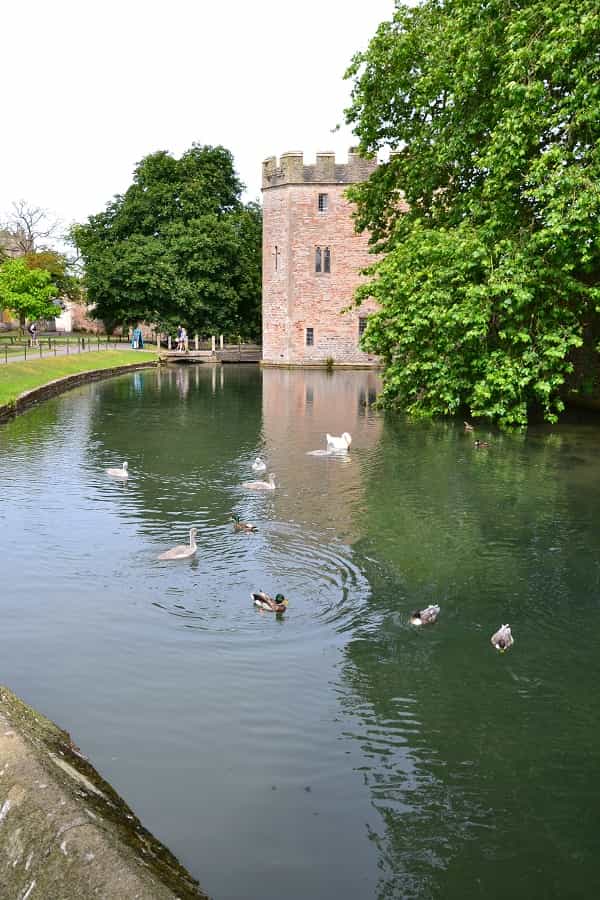 No matter how you choose to spend your time in Wells, I am sure that you will find it a charming little English city!
Have you been to Wells? What was your favorite part?