As one of the most famous and iconic buildings in Dublin, Christ Church Cathedral is a must-see on a first trip to the Irish capital. This majestic structure has welcomed worshippers since the 12th century, and is home to stunning architecture, stained glass, and artifacts that tell the story of centuries past.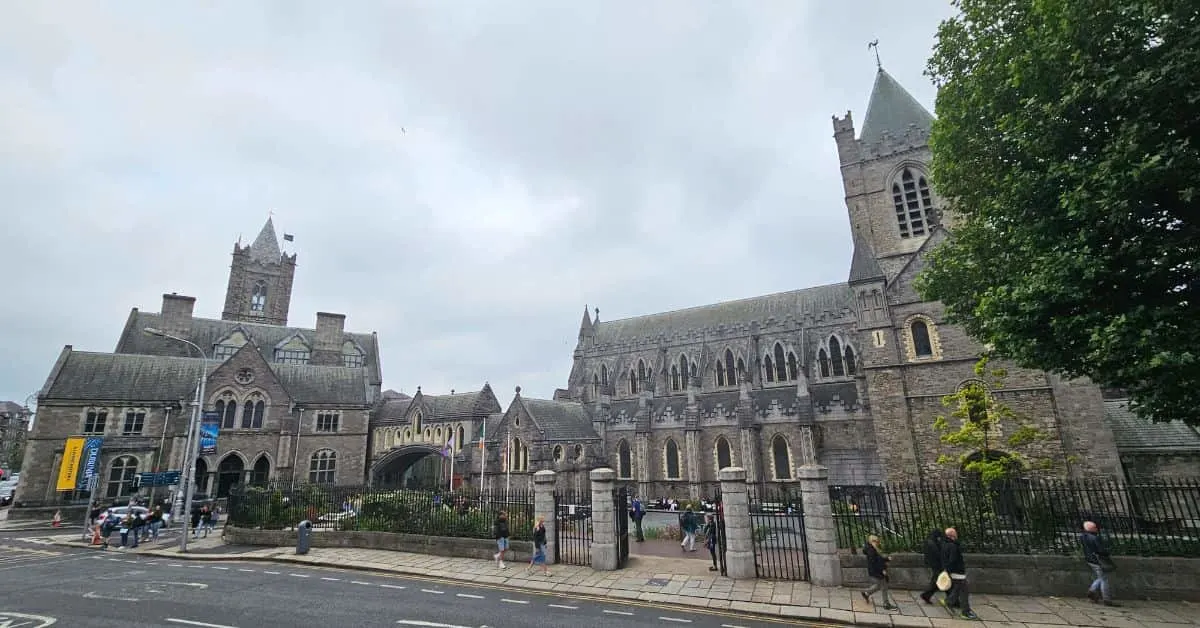 History of Christ Church Cathedral (Dublin)
Christ Church Cathedral was founded in 1030 by Sitric Silkenbeard, the Viking King of Dublin, and initially was a wooden church built on the high ground overlooking the Viking settlement at Wood Quay.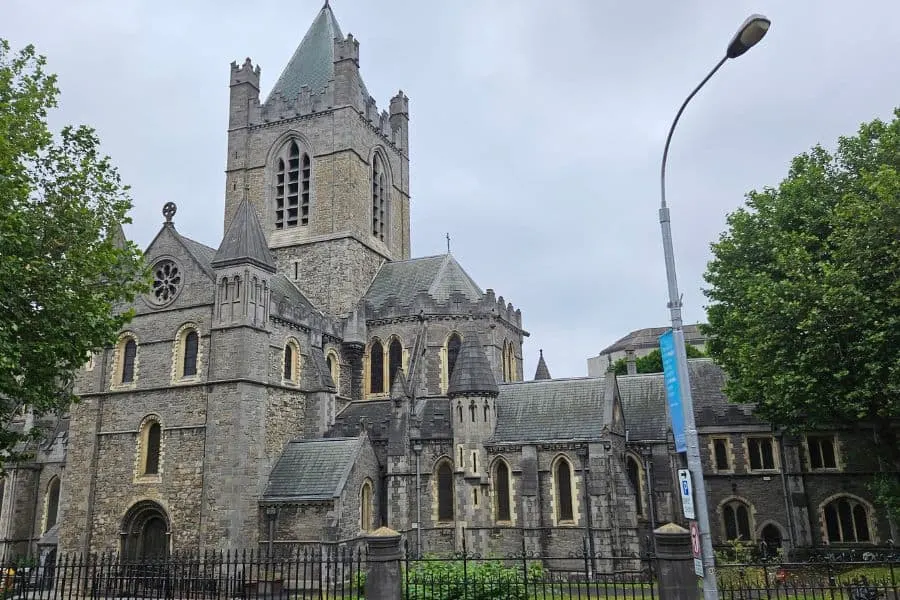 The cathedral was later rebuilt in stone (12th century) under Richard de Clare, Earl of Pembroke (better known as Strongbow) and made considerably larger in the 13th century when a chapel dedicated to St Laurence O'Toole and Nave was added.
After the Irish Reformation, it fell into disrepair and was neglected for centuries.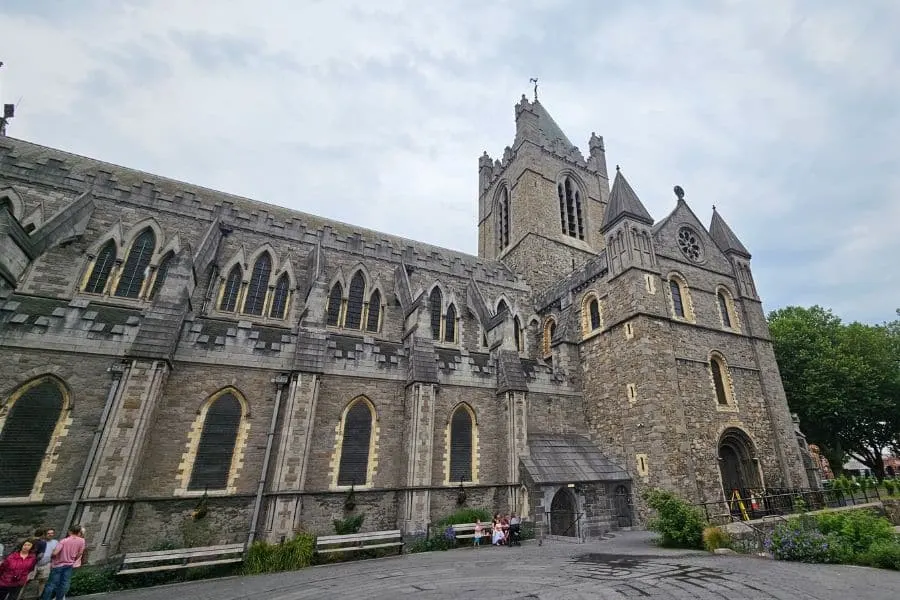 It wasn't until the late 19th century that it was extensively renovated and rebuilt using features such as flying buttresses and a footbridge.
As well as being a functioning church, Christ Church Cathedral also serves as one of the iconic symbols of Dublin – it can be seen from across the city and it stands proudly as a reminder of the city's long and fascinating history.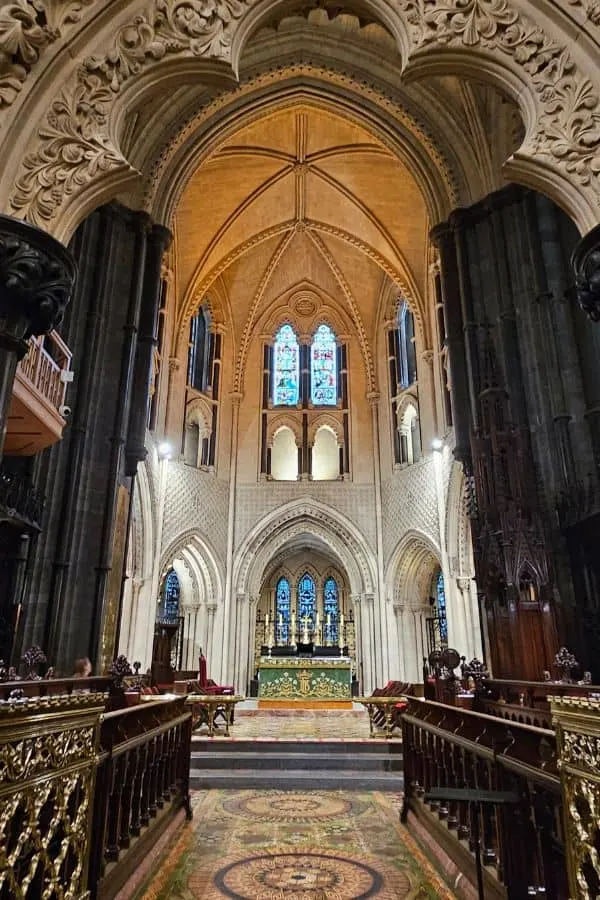 Inside Christ Church Cathedral
When you tour the interior of the cathedral, you will find that it is still a functioning church.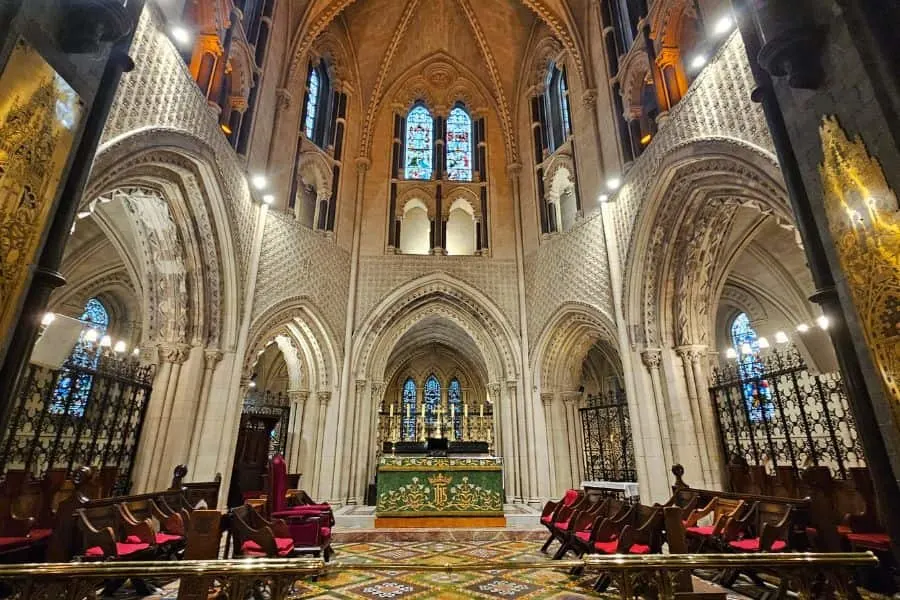 And while old, because the cathedral has undergone many changes over time; the interior is heavily Victorianised.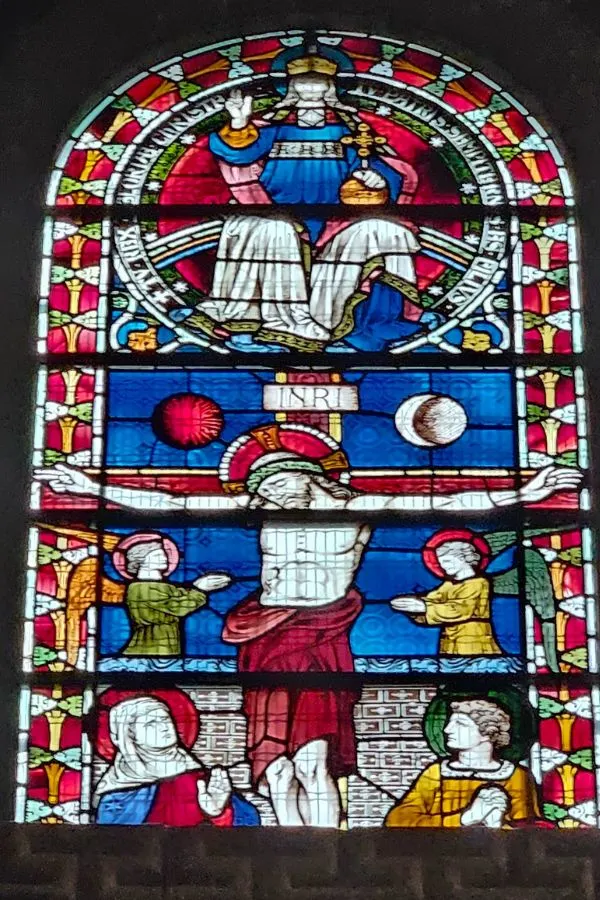 Like all cathedrals, you will find plenty of stained glass depicting the stories of the Bible.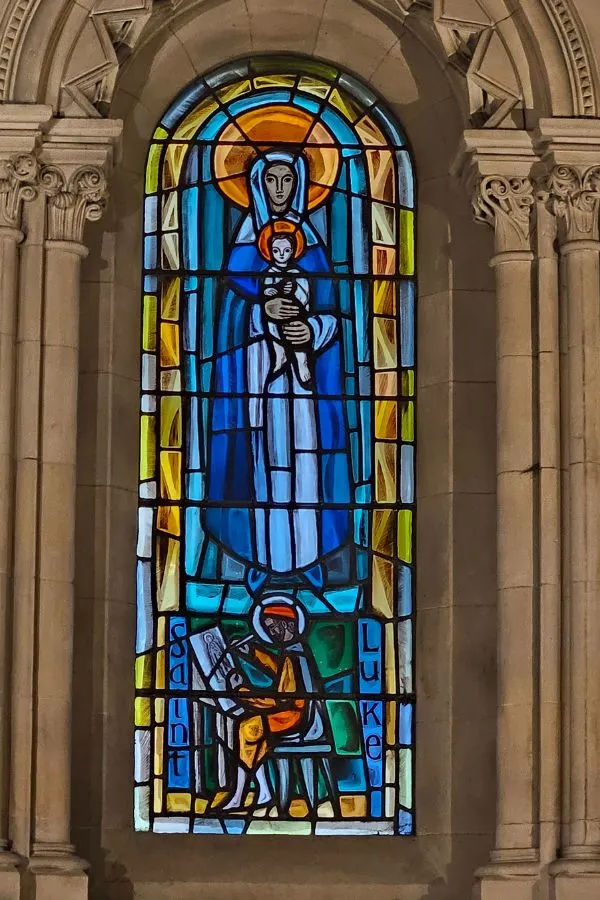 But Christ Church also has beautiful stained glass windows that depict various saints.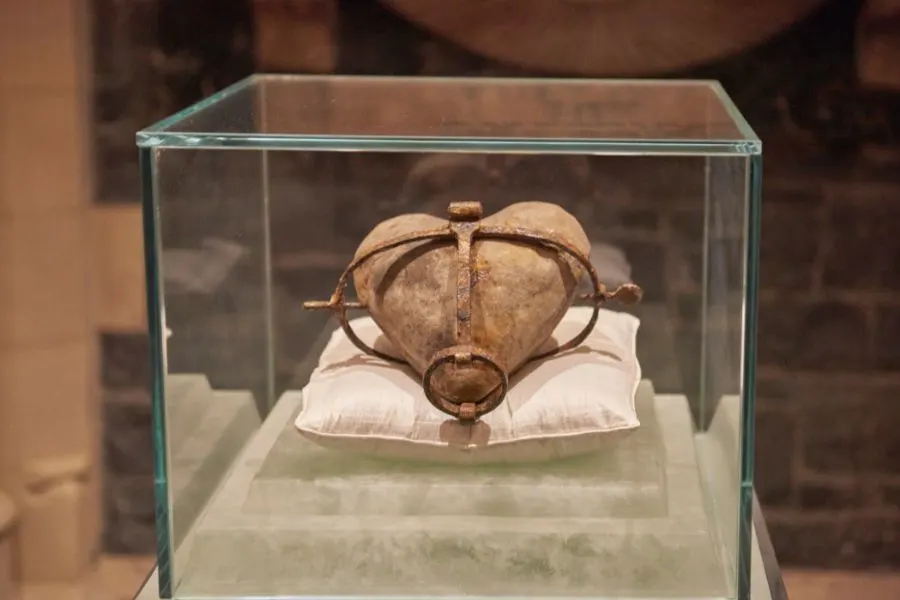 The Relics
The cathedral also holds many important items including the relic of Saint Laurence O'Toole, who served as Archbishop of Dublin in the 12th century. His heart supposedly lies inside this heart shaped box and was stolen in 2012 before being recovered in 2018.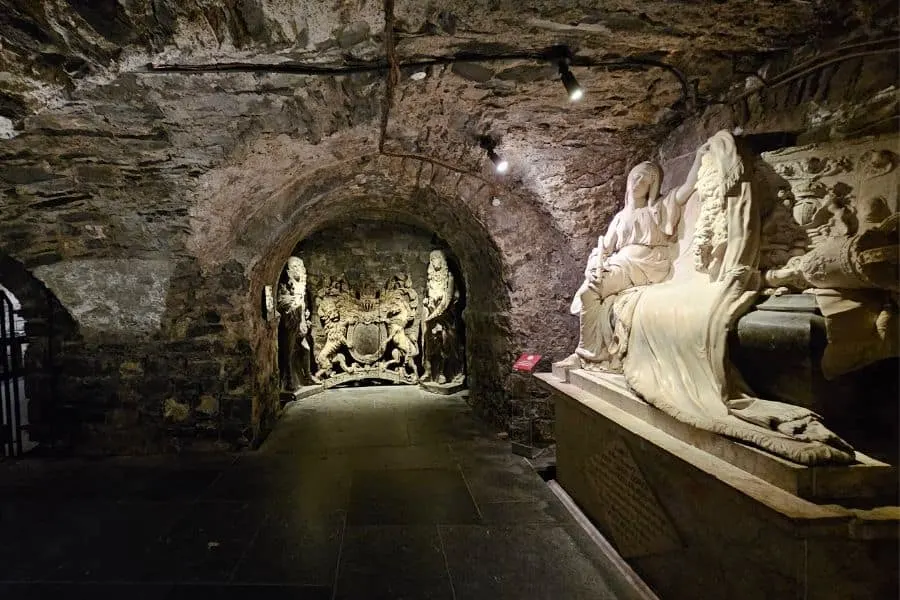 The Crypt
Christ Church has the largest cathedral crypt in Ireland and dates back to the 12th century. It was recently renovated and contains many historically significant objects.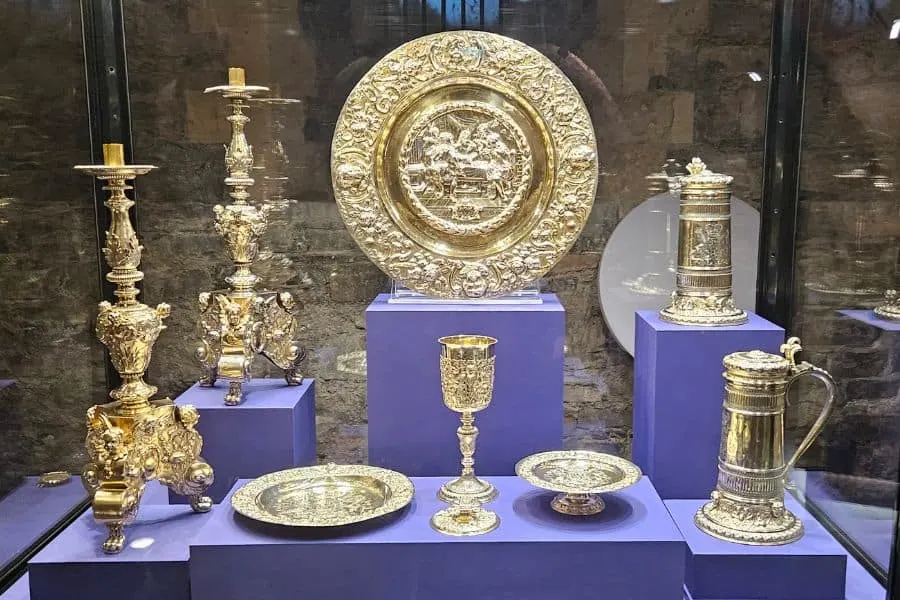 Among the rare church silver is a royal plate given by King William III in 1697 as a thanksgiving for his victory at the battle of the Boyne.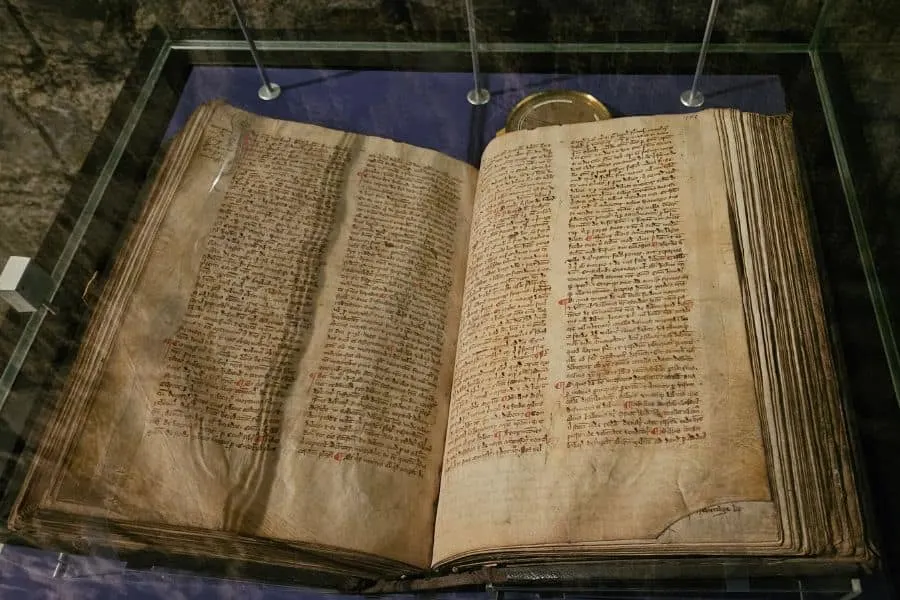 Visitors are also able to see one of the few copies of the Magna Carta.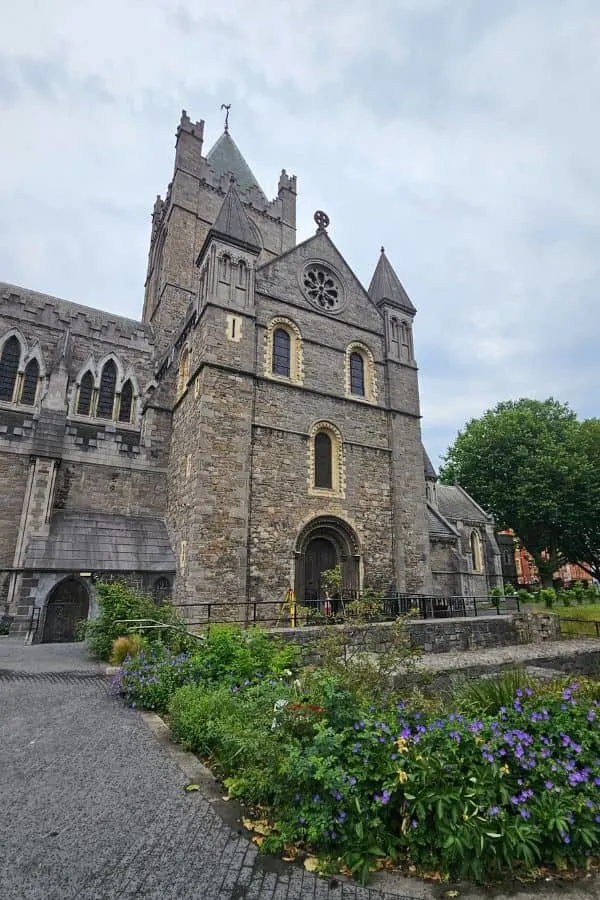 Christ Church Cathedral is one of Dublin's most visited attractions and it attracts hundreds of thousands of visitors each year. It's well worth exploring on your next visit to Ireland's capital city!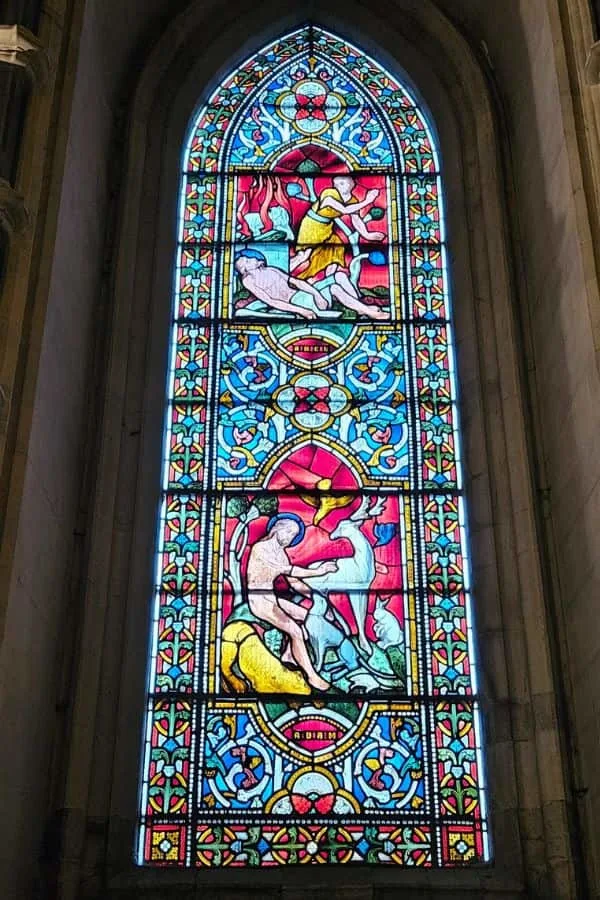 Tickets and Hours
Admission includes a self-guided tour of the cathedral & crypt, and an audio guide. Tickets may be purchased in advance. If you have the Dublin Go City All-Inclusive pass, admission is included.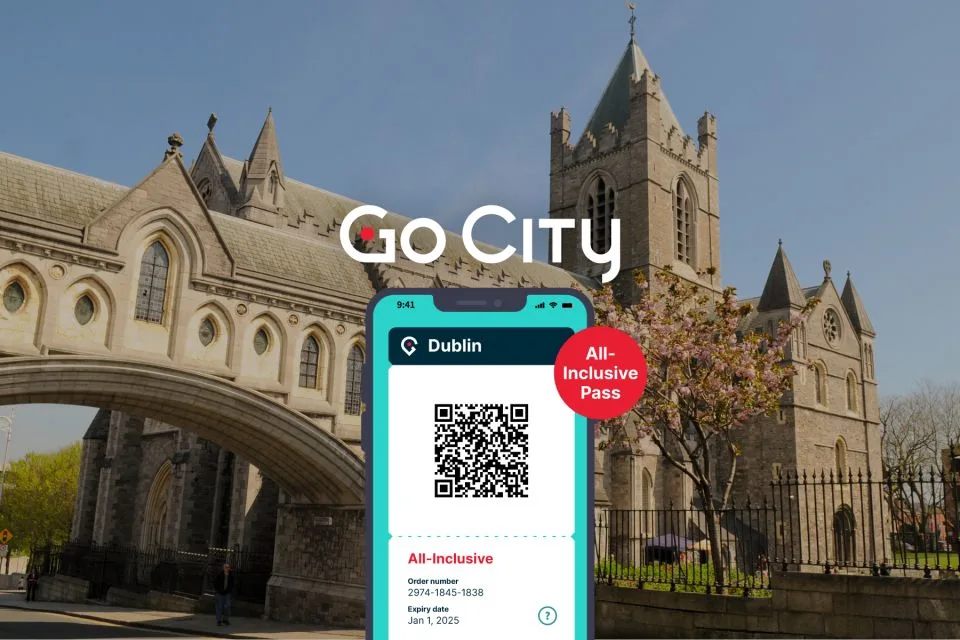 Dublin Go City All-Inclusive Pass
One of the best things to purchase before heading to Dublin is the Dublin Pass by Go City. With the Dublin All-Inclusive Pass, you get to enjoy access to more than 40 sites attractions and sites including the Dublin Hop-on Hop-Off Big Bus Tour, Guinness Storehouse, Dublinia, Christchurch Cathedral, and many more.