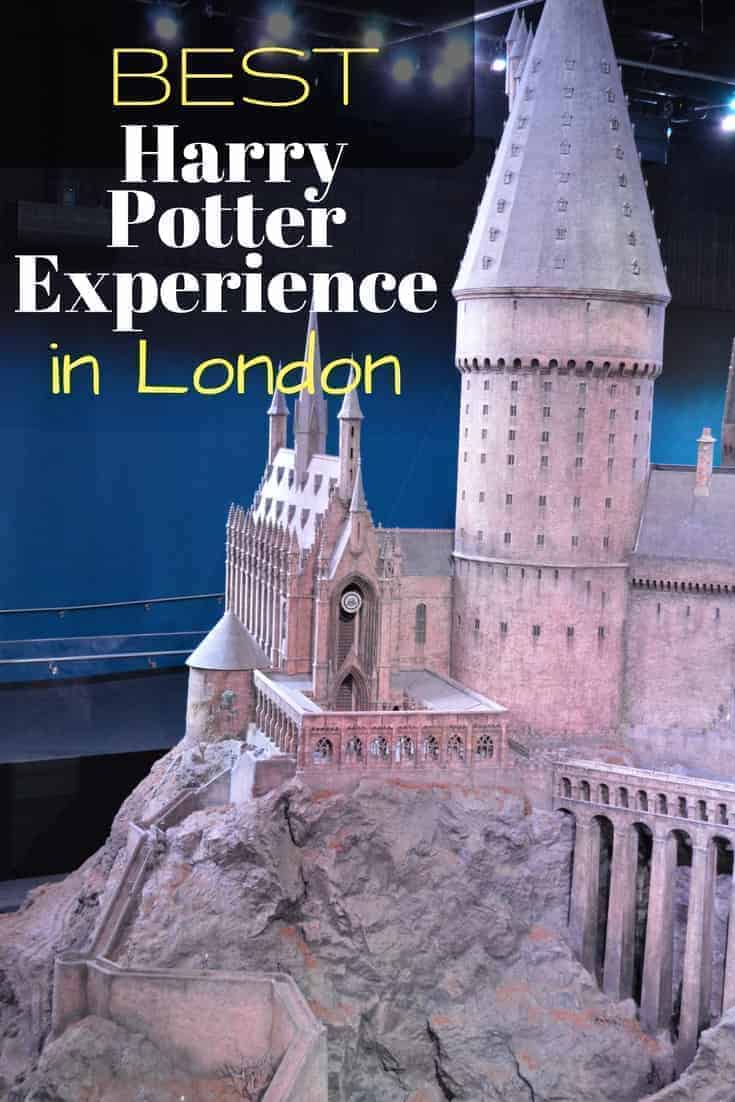 When production of the Harry Potter film series ended, it was decided that all of the movie props, costumes and sets should be able to be enjoyed for years to come.  Thus, Warner Bros. Studio Tour  London – The Making of Harry Potter was developed.  Part museum, part interactive experience, this tour is not just a museum, it is an experience!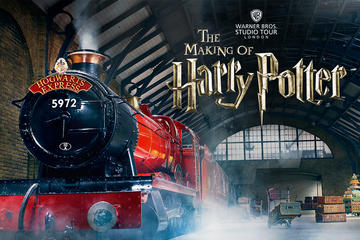 Warner Bros. Studio: The Making of Harry Potter with Luxury Round-Trip Transport from London
You'll find complete sets, props used in the movies, the actual costumes and wigs used by the actors, and you will get to see how all the special effects were designed and used! While there are Harry Potter tours in and around London, we feel like this is the best Harry Potter experience in London!
 What makes this the Best Harry Potter Experience in London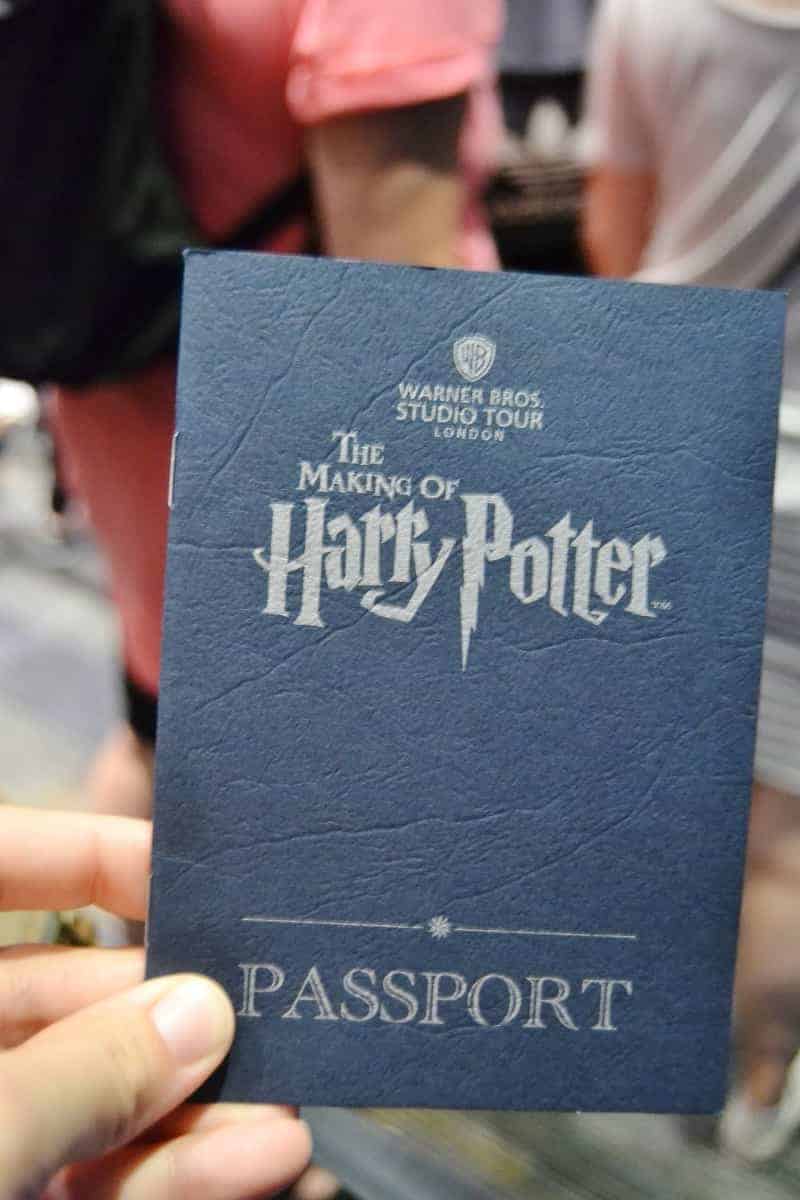 FREE SOUVENIR. When you arrive you will get a Souvenir Passport. This book gives you information about the things you will see on the tour and interesting facts.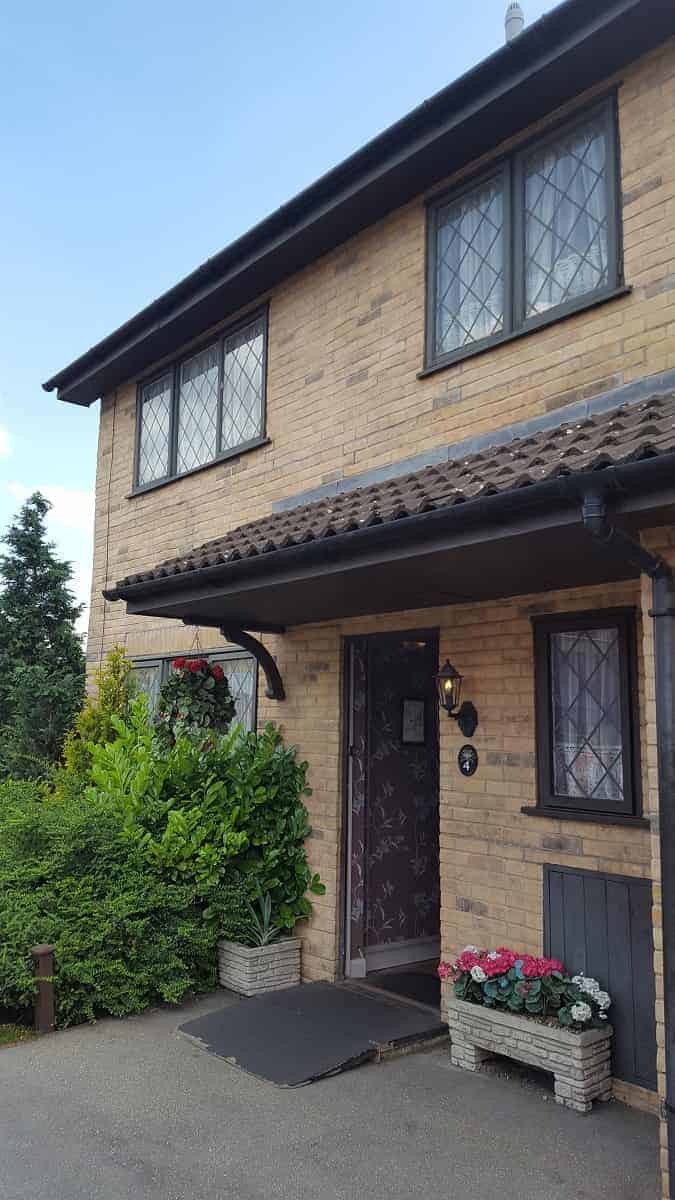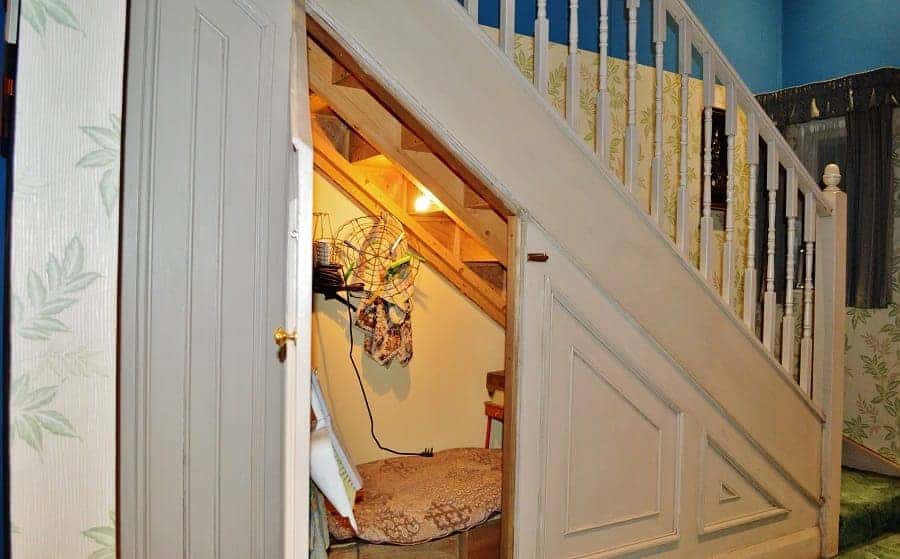 House of Privet Drive.  Remember when Harry Potter lived on Privet Drive? Well, not only will you be able to walk inside the house, you will also be able to look inside the cupboard where Harry slept!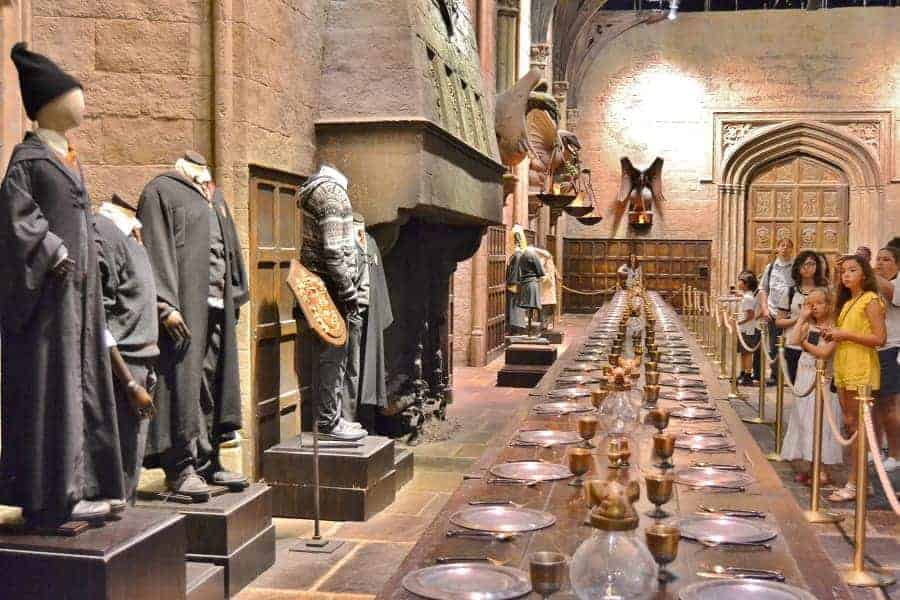 The Great Hall. This is probably the most iconic set of all the Harry Potter films. It was one of the first sets to be built and appears in the first 7 films. There you will find it exactly as it was in the movies.  You will also find costumes used during the filming as well as many significant props.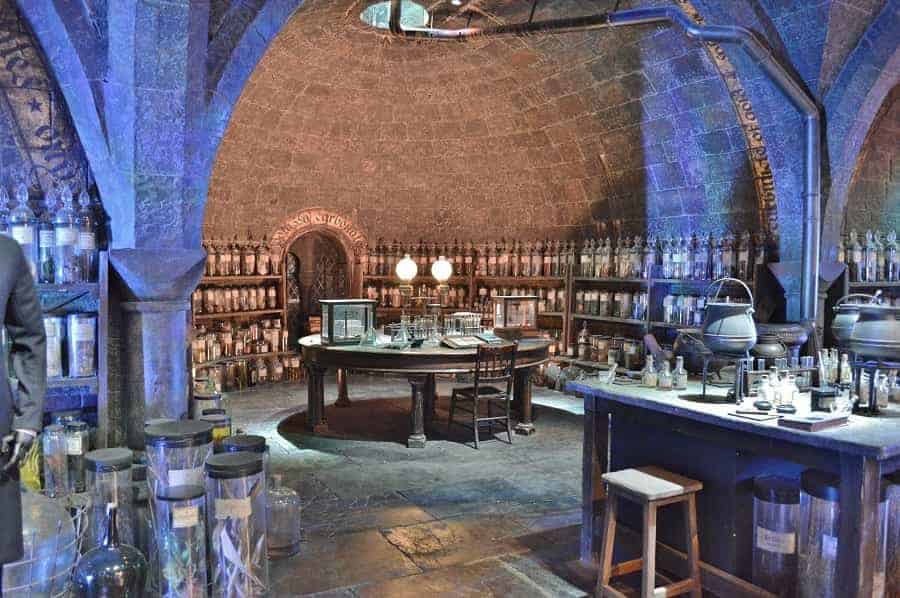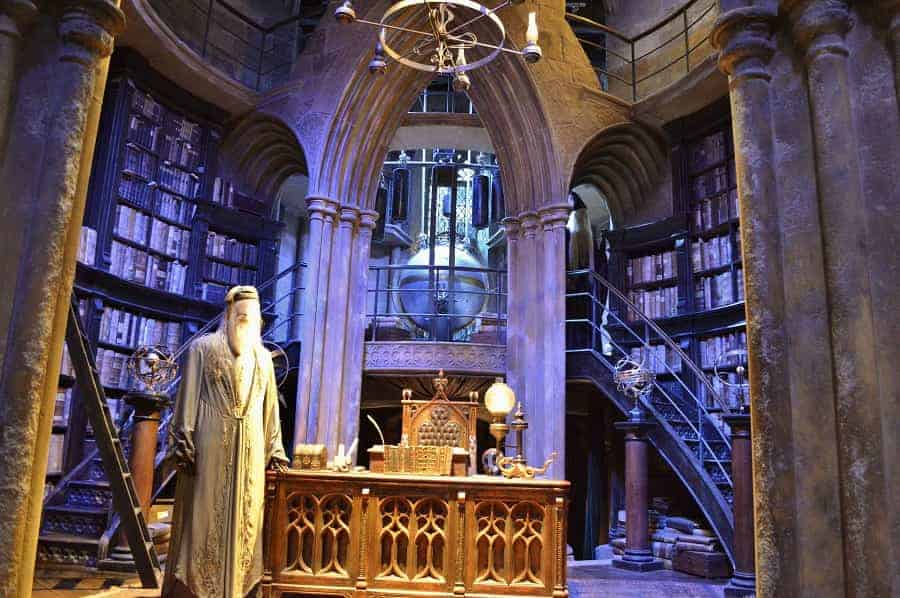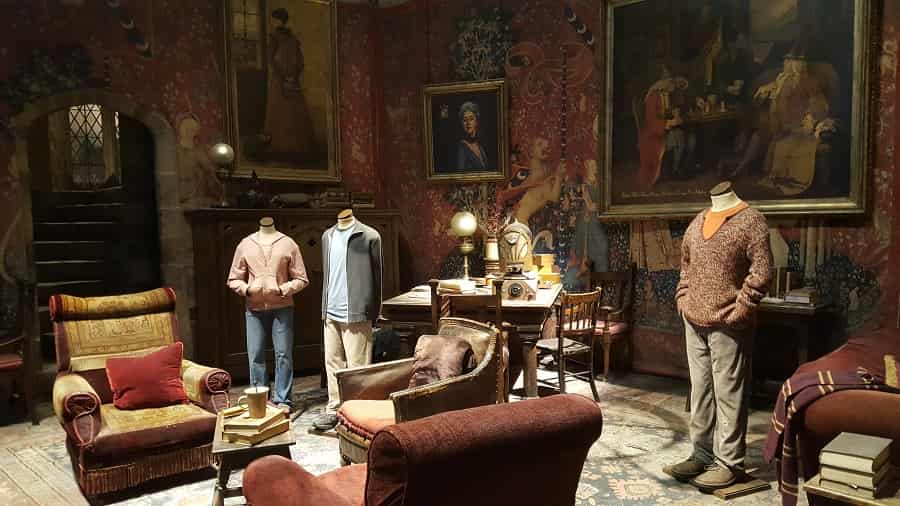 Rooms at Hogwarts. You will be able to see several sets that were used in the filming of the Harry Potter series of movies.  Each features not only the props used in the sets, but costumes as well.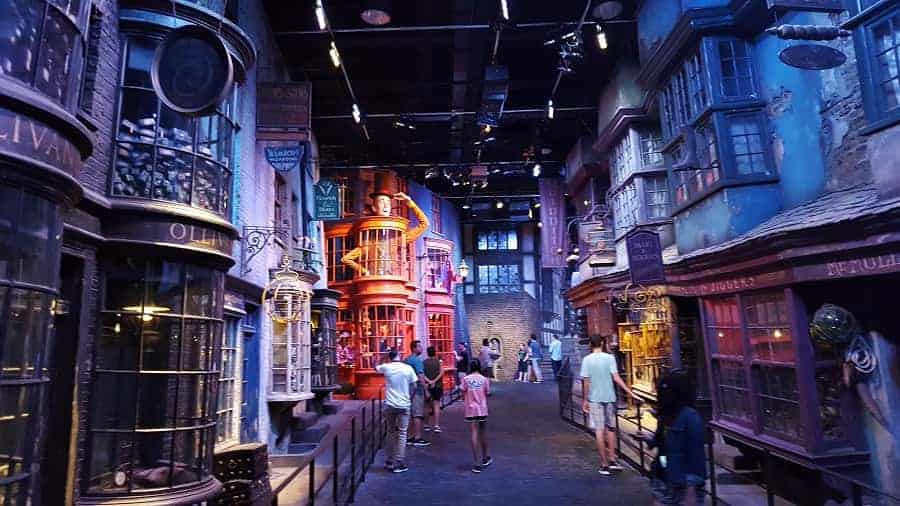 Diagon Alley. Take a walk down Diagon Alley, see  Ollivander's Wand Shop and stop by Weasleys' Wizard Wheezes to see Puking Pastille.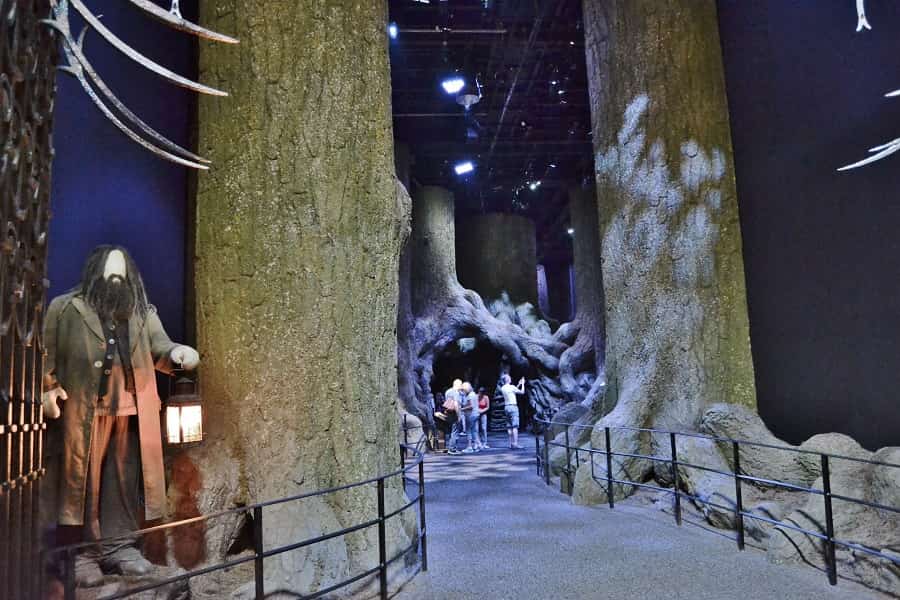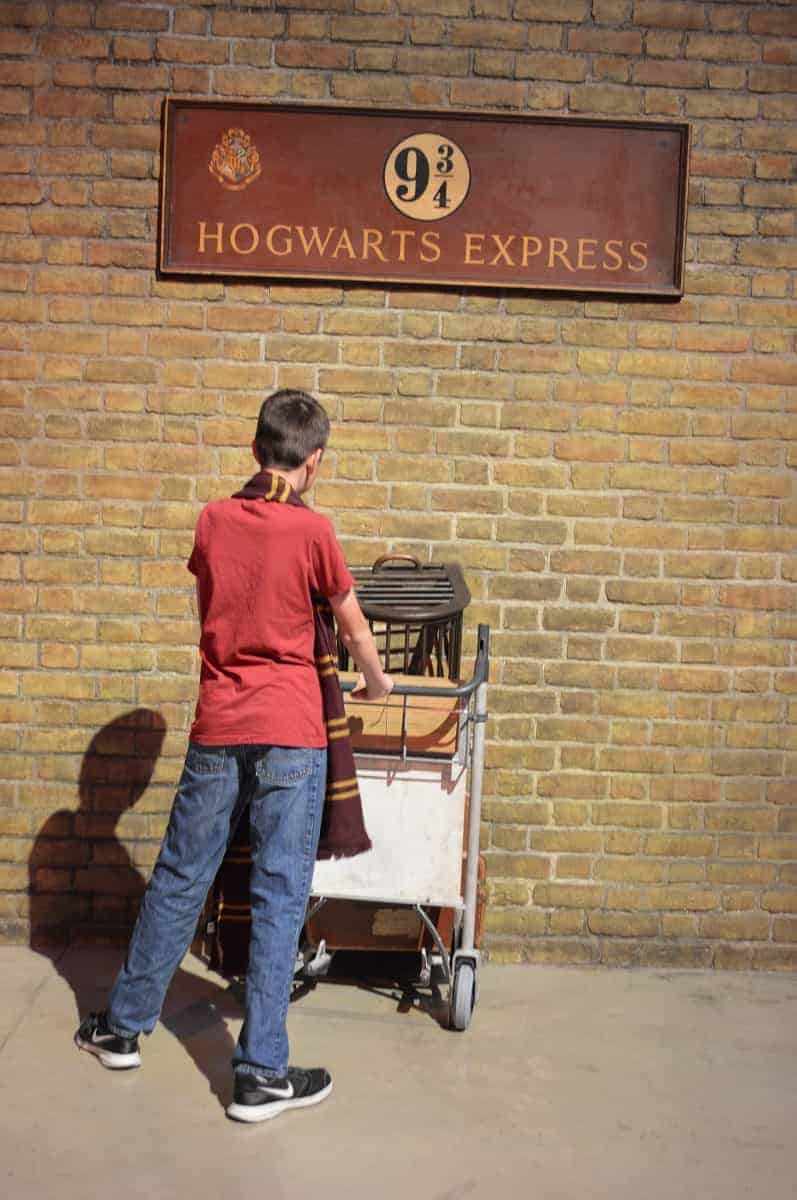 Platform 9 3/4. Get the full on Harry Potter experience by pretending to run through the wall at Platform 9 3/4. You will even be able to see the luggage carts for some of your favorite characters from Harry Potter.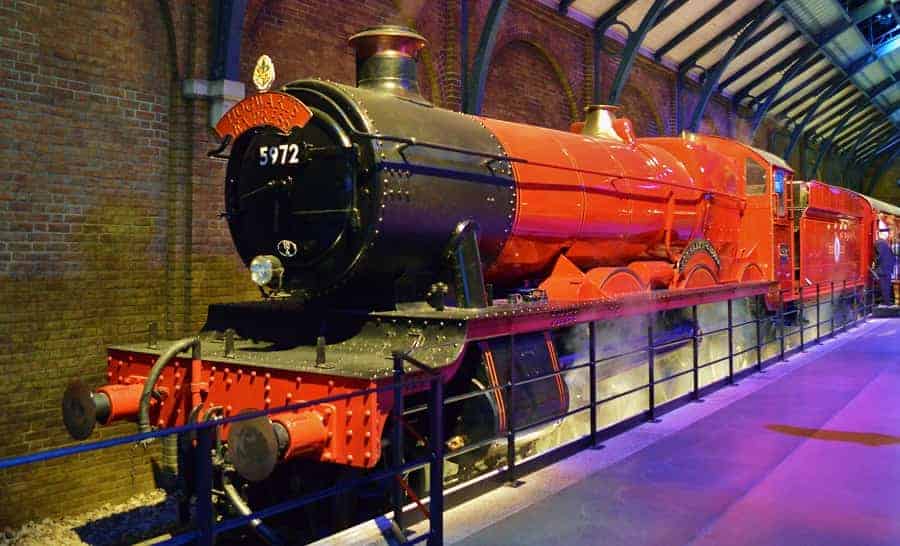 Hogwarts Express Not only will you see the actual train,  You will find several props used during the filming of scenes on the train and can even take an imaginary trip on it! It is the actual set and was painstakingly reassembled by the original set designers in this location.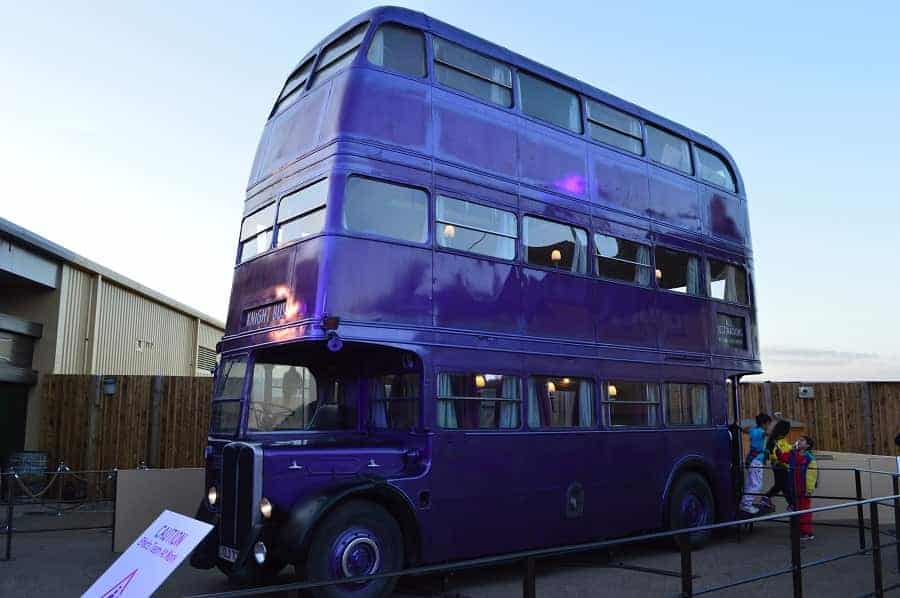 The Knight Bus. Who can forget the bus that picks up Harry Potter when he is stranded! This triple decker bus is exactly as it looks like in the movies!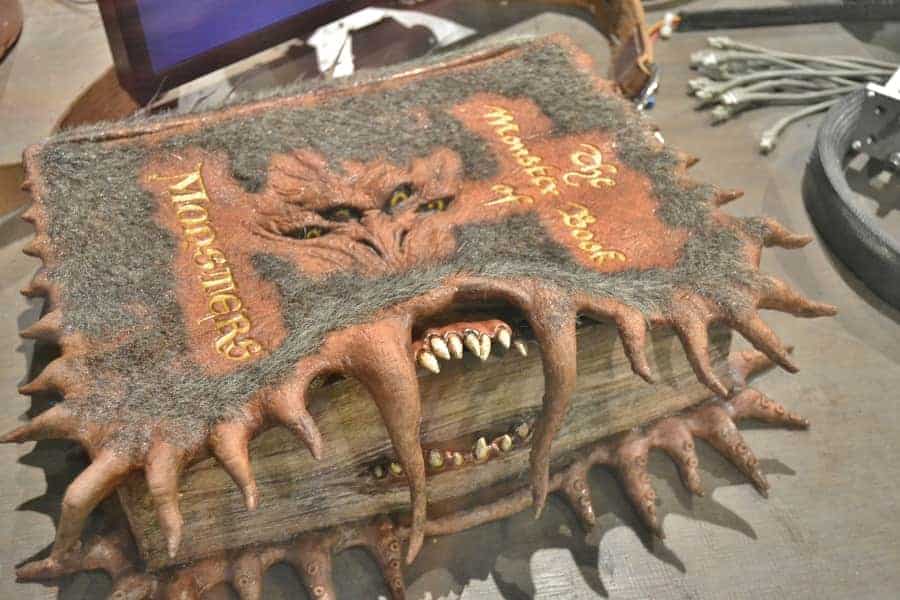 Prop Room. You will find a room full of creature props used during the filming; Everything from the Monster Book of Monsters to how the Gringot Gobblins came to life with the use of masks!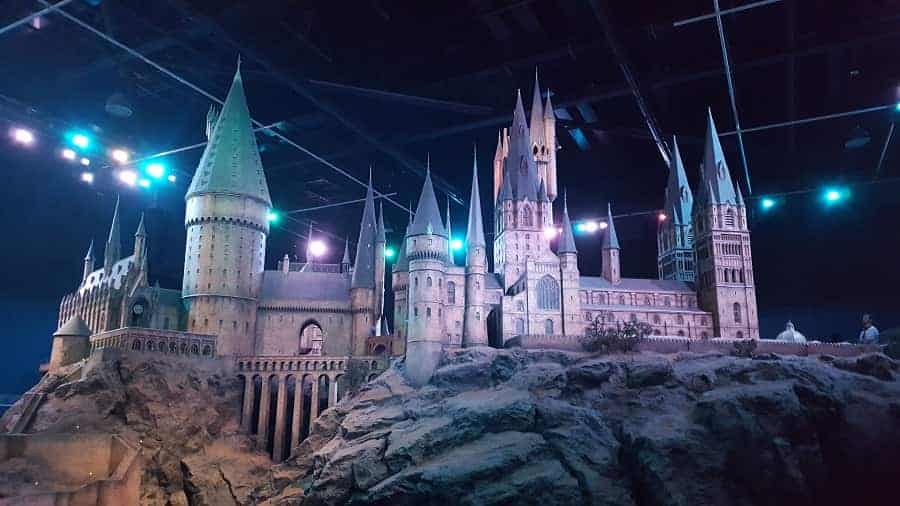 Hogwarts Castle. The pinnacle of your time at Warner Bros. Studio Tour  London – The Making of Harry Potter comes at the very end of the tour.  You will get to see the Hogwart Castle Model. With the addition of special effects added, this is exactly what was used in the movies.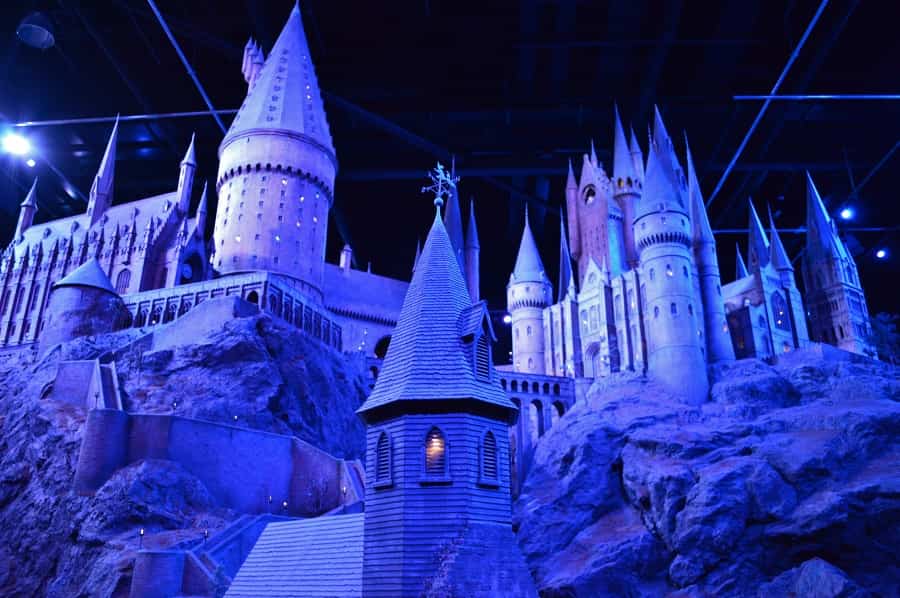 As you walk around the Hogwart Castle Model, take your time (you may even want to circle it many times) because as you do, the lighting will go from dawn to dusk and back again.  You will also notice that the model uses fibre optic lights to simulate the illusion of students passing through the hallways.  The details are absolutely amazing.If you are a fan of Harry Potter, this will probably be the highlight of your trip. With the music accompaniment in the background and Hogwarts transforming before your eyes, it will be hard not to be affected by the whole Harry Potter experience!
Interactive Harry Potter Experience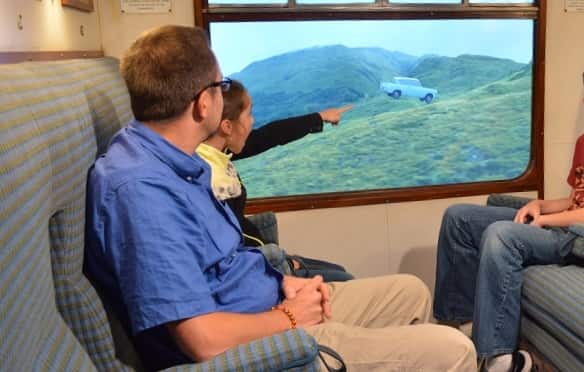 Take a trip on Hogwarts like Harry Potter! You never know who or what you might see as you ride along!
It is only at Warner Bros. Studio Tour  London – The Making of Harry Potter where you will get the opportunity to 'fly' a broomstick! Choose your wizard costume and jump on your broom!  While you won't be able to photograph yourself, you do get the opportunity to purchase a video of yourself flying the broom through one of several different scenes (via green screen technology)!
Learn spells to make a broom rise to your hand! Take a picture with your own camera (or a video).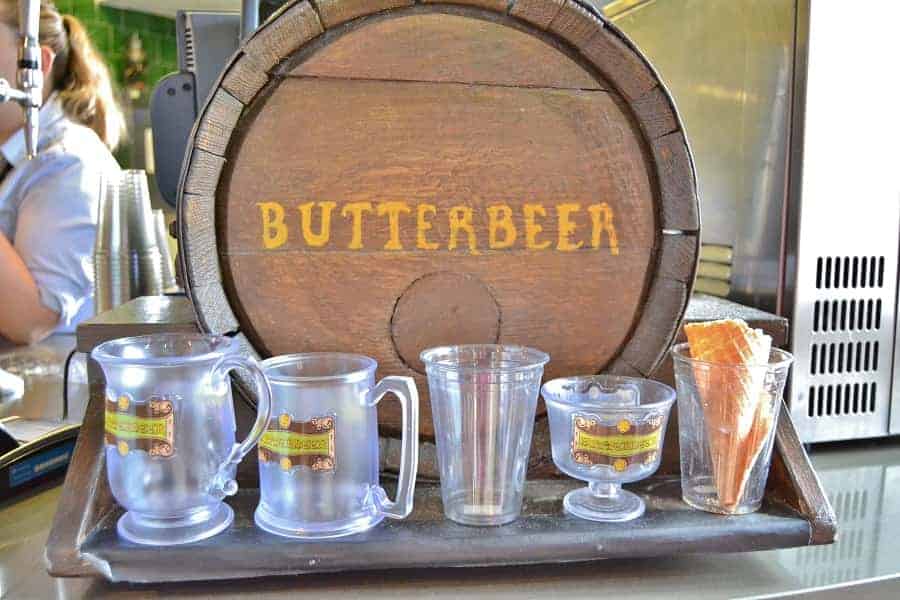 If you find yourself hungry, you can get breakfast, lunch or dinner at the cafe.  You'll find sandwiches, salads and baked good along with various beverages.  Those longing to buy a Butterbeer will find a few options! You can drink your Butterbeer or get it in the form of  ice cream! Either choice is yummy!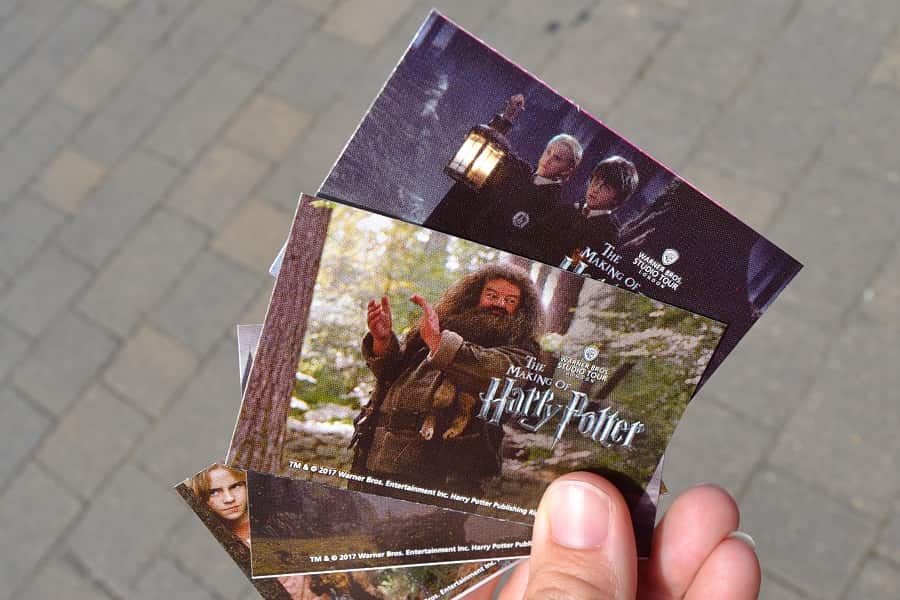 This is only a sample of what you will see Warner Bros. Studio Tour  London – The Making of Harry Potter. Be sure to buy your ticket in advance.  The lines can be incredibly long if you don't.  You will reserve a specific time to tour. You cannot be late!  In fact, I would get there about 15 minutes ahead of your time so that you give yourself time to park and use restroom prior to getting in the queue. You will want to plan for 2-3 hours to explore this amazing space.
Have you been to Warner Bros. Studio Tour  London – The Making of Harry Potter? Do you agree that it the best Harry Potter experience in London?
Save 20%! Interactive Harry Potter Walking Tour of London