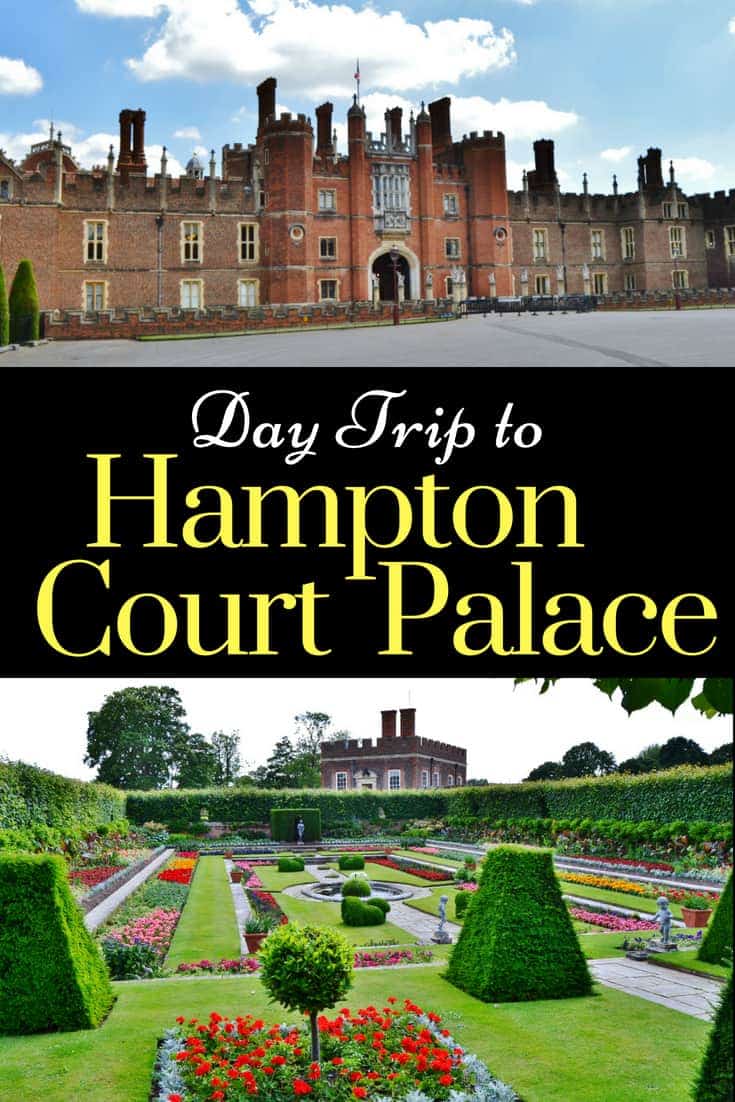 If you are staying in London, consider taking a day trip to Hampton Court Palace.  About one hour outside of London, Hampton Court Palace is one of only two surviving palaces (the other is St. James ) out of the many owned by King Henry VIII.  If you find the history of Henry VIII facinating, this palace will take it to a whole new level!
Background of Hampton Court Palace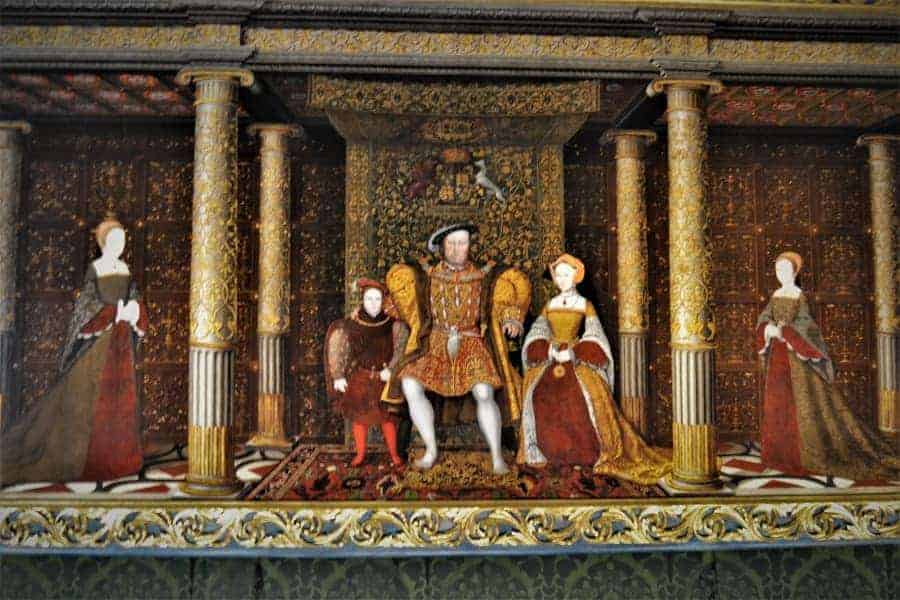 Cardinal Thomas Wolsey, Henry VIII's Lord Chancellor, purchased Hampton Court when it was a manor house around 1515 and turned it into magnificent palace in order to host royalty from near and far. Unfortunately for him, he didn't get to stay in the palace very long due to the fact that the Papacy would not grant Henry VIII the divorce he wanted (from Catherine of Aragon).
Even though Henry VIII had dozens of homes, Hampton Court was his favorite. On any given day, there would be 1000 people (courtiers, staff and guests) at the palace. Depending on your rank, you might NEVER see the King while he was at Hampton Court Palace.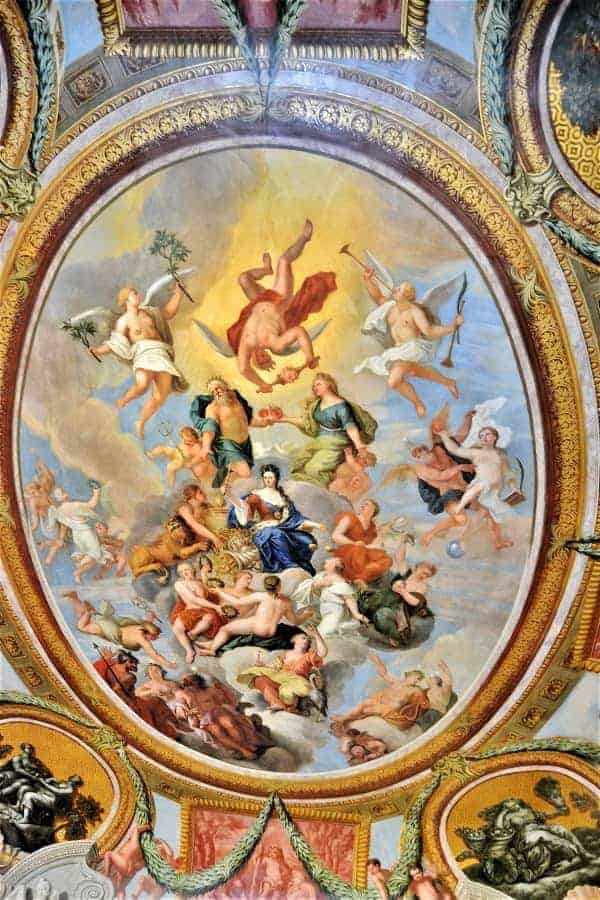 The King designed the palace to have a maze like system where people were filtered into different areas based on their rank. This kept those closest to the King at his inner circle while others where given restricted access.  It was only those closest to the King that would be able to access his private quarters (eating room, an entertainment area and a bedchamber).
Hampton Court Palace saw many monarchs in its prime and it wasn't until King George III  (1760's ) that it was abandoned and turned into stately apartments. This lasted until Queen Victoria opened it to the public in 1838.
What You'll See During a Day Trip to Hampton Court Palace
Great Hall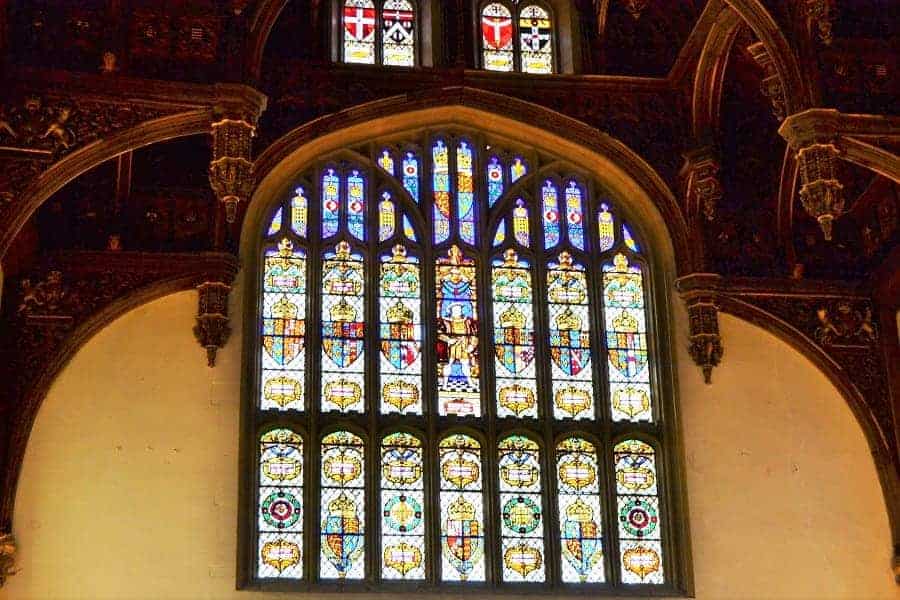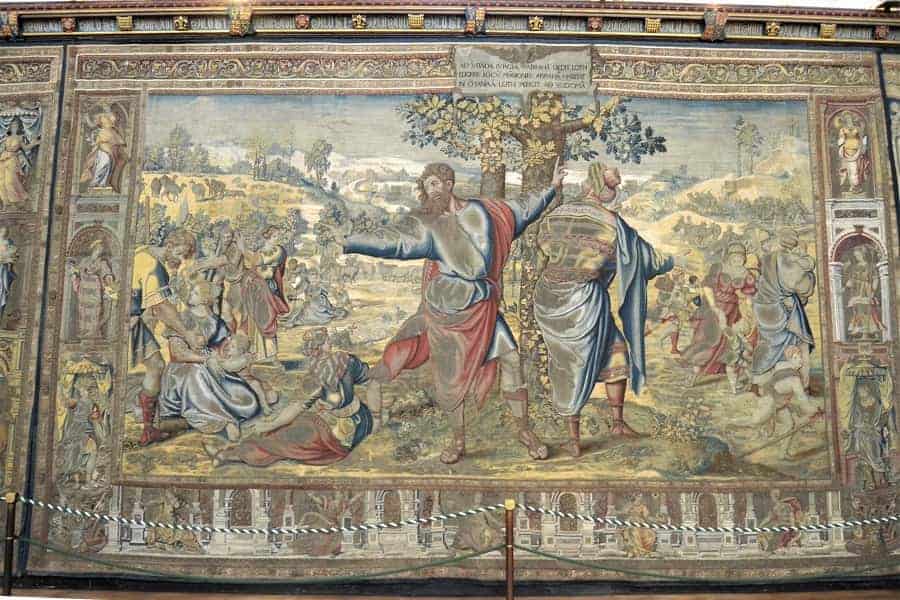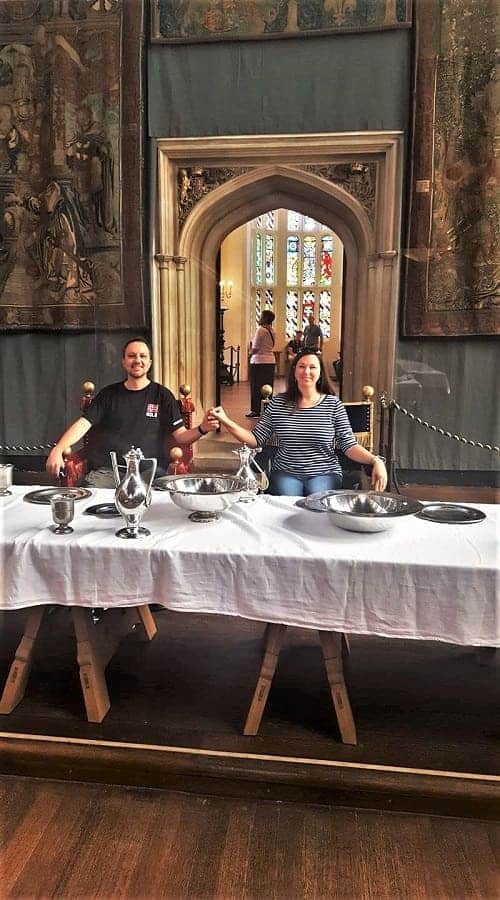 The Great Hall is the entertaining space used by Kings for many generations. The room has a large hammer-beam roof, flanked with stain glass and walls are adorned with beautiful tapestries that tell the Biblical story of Abraham.  It is also worth noting that William Shakespeare's King's Men performed in this space for King James from 1603-1604.
The Tudor Kitchens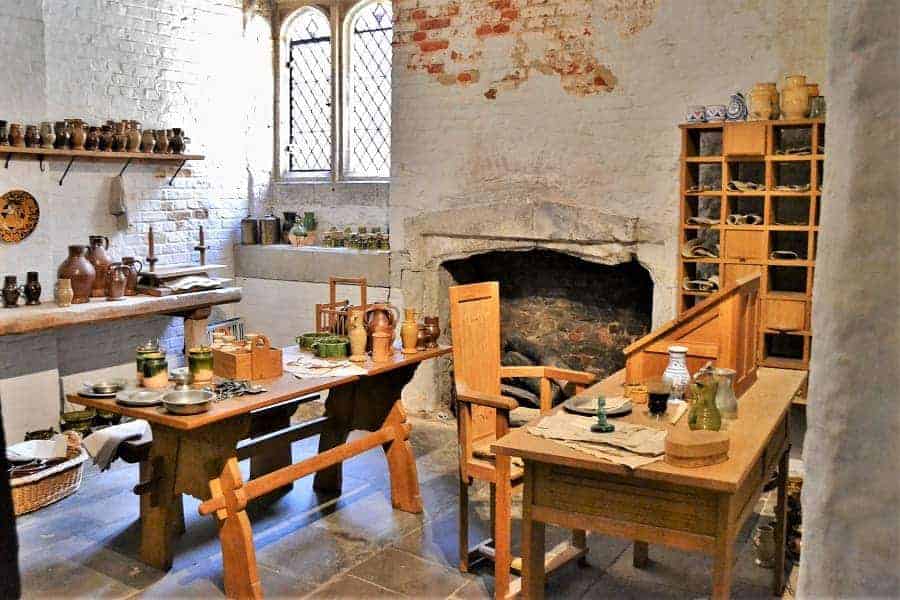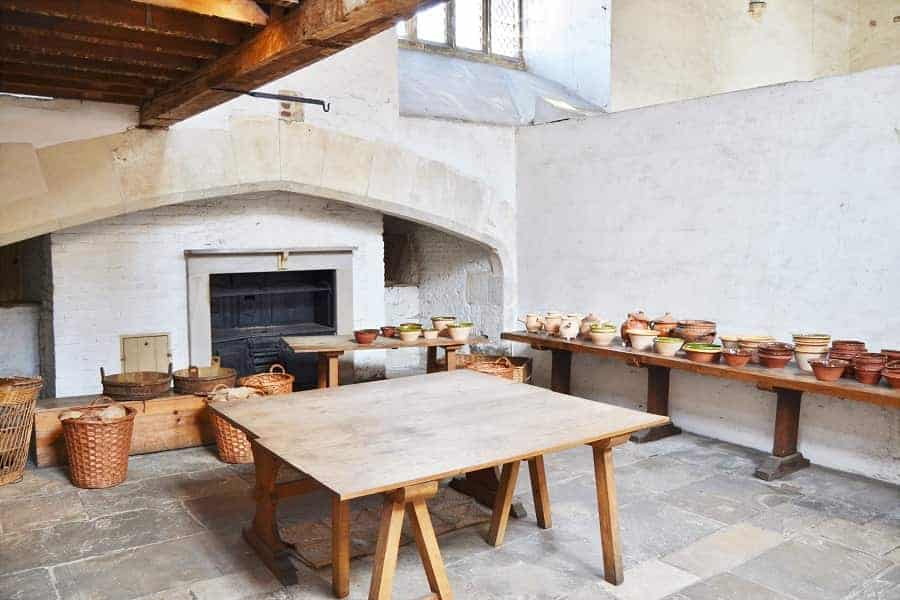 The Tudor kitchen was in service for some 200 years! It had three Master Cooks, one for the King, the Queen and the rest of the Court.
The Royal Chambers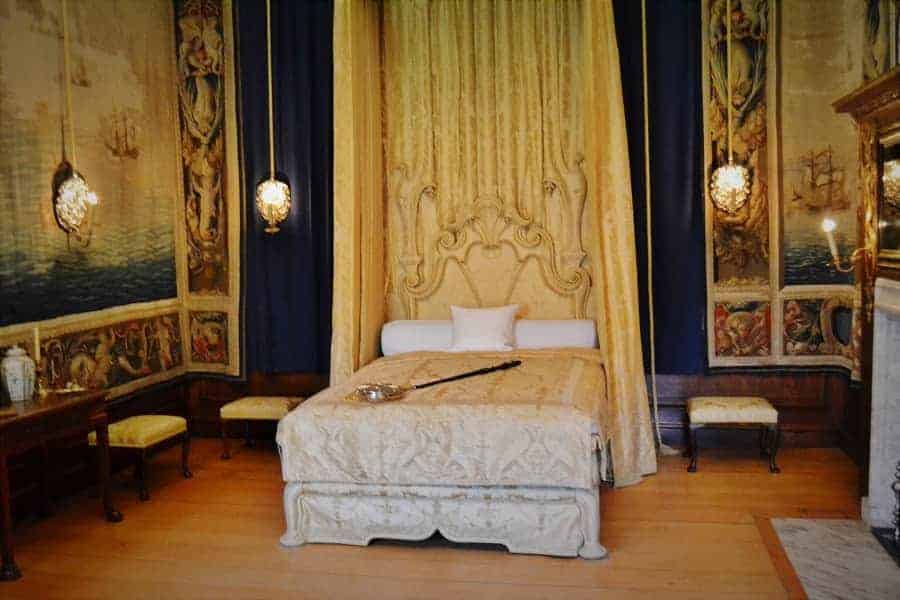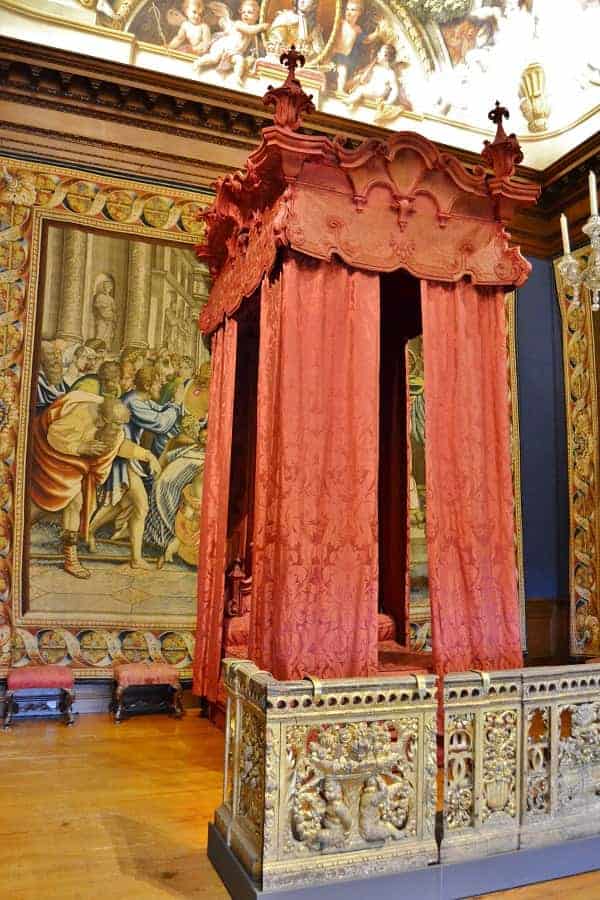 This is your chance to see the spaces that even some of those living during the time of Henry VIII in the palace never got to see!  You'll find a game room, bedrooms and even dressing areas!
The Hampton Court Gardens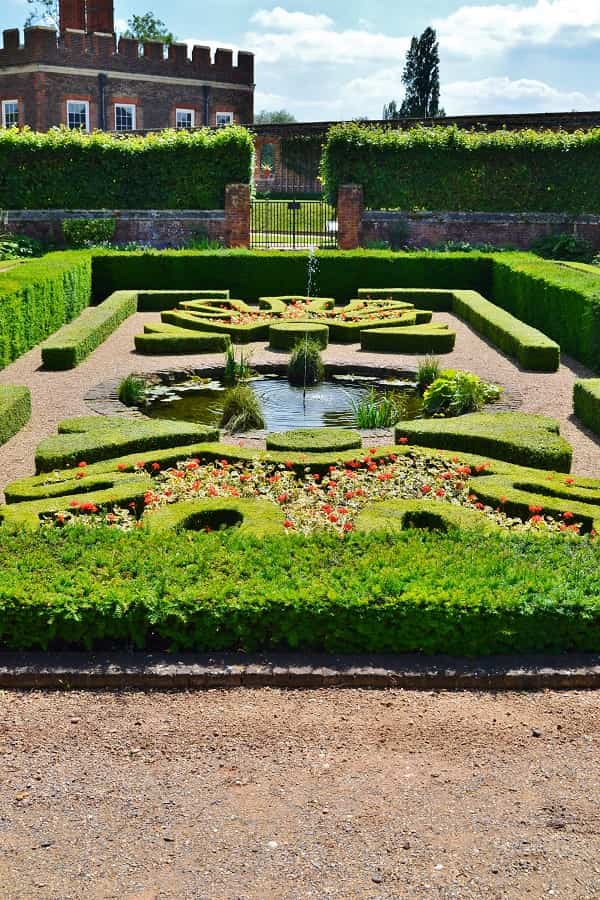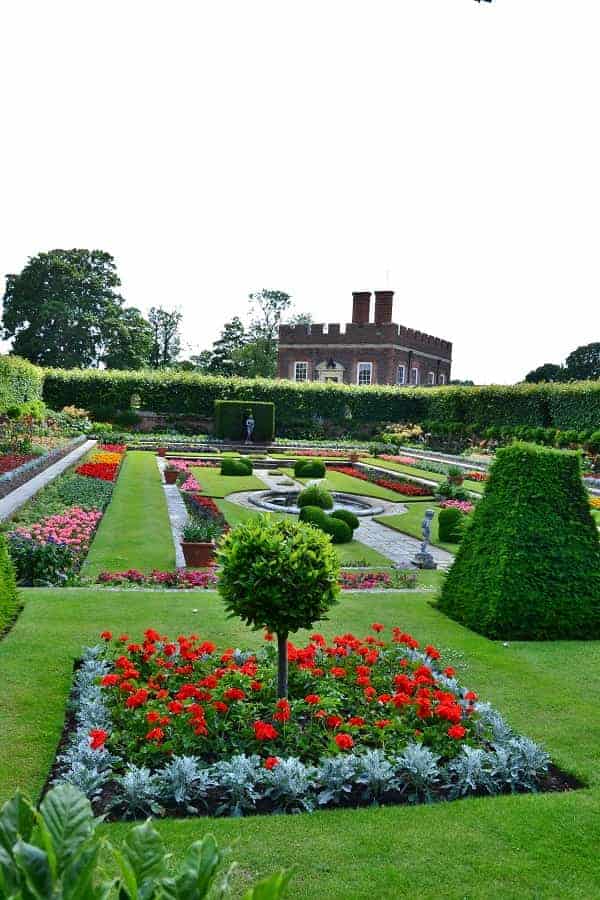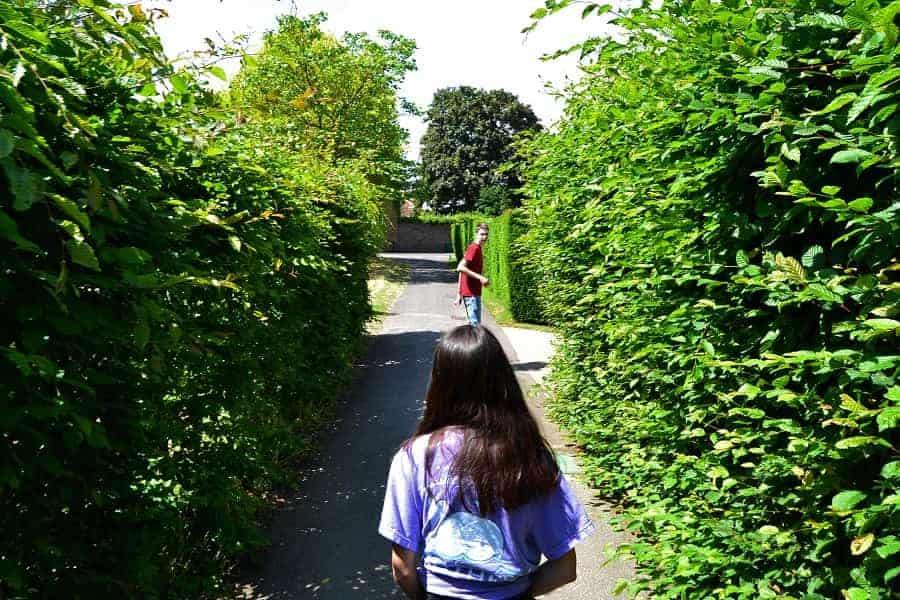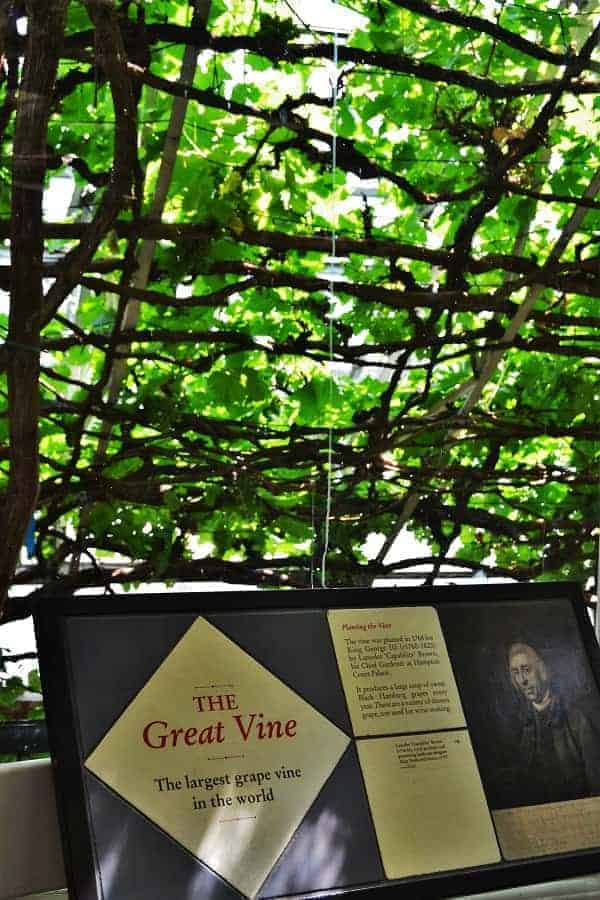 A day trip to Hampton Court isn't complete without see the gardens. There are over 60 acres of beautifully landscaped gardens here. Take your time to walk through them and be sure to try your hand (or foot) at the oldest surviving hedge maze!  You will also want to take time to see The Great Vine that was planted in 1769 and is the largest Grape Vine in the World!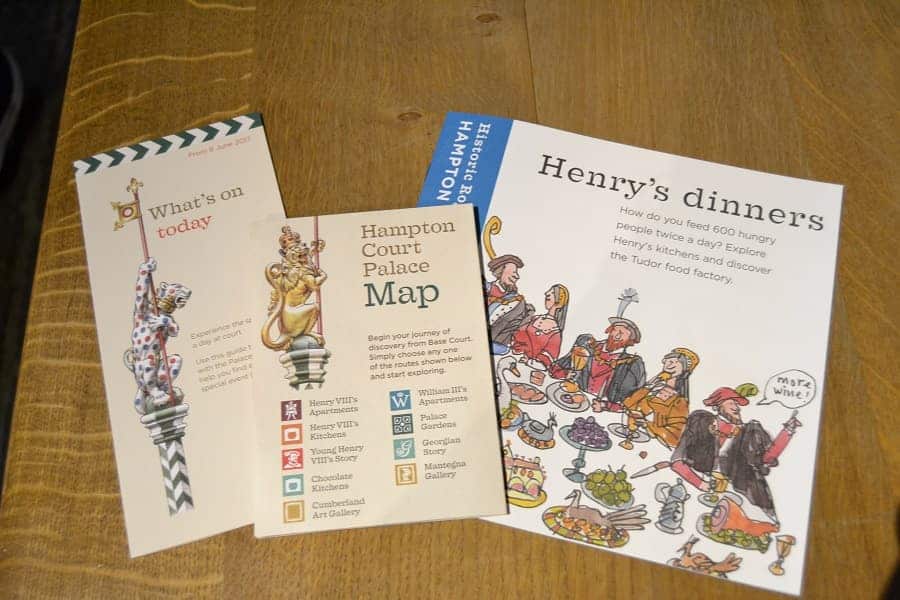 If Traveling with Kids on Your Day Trip to Hampton Court Palace
Download the App
Download the Time Explorer app to your phone and you can access "missions" for families at Hampton Court Palace. This digital guide will explain what you are seeing and give you challenges where you can win a badge!
Family trails
Packed with fun quizzes, activities, facts and illustrations, the free family trails are the perfect way to explore Hampton Court Palace as a family. Hard copies are available at the palace's Information Center. When you've completed one, bring it back for a prize!
Price for Hampton Court Palace
Free fast-track entry to Hampton Court Palace with The London Pass, otherwise:
Adult (16+ years old): £19.20
Child (5-15 years old): £9.60
How to Get to Hampton Court Palace from London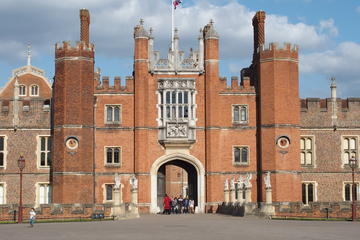 Hampton Court Palace to Windsor Castle Shuttle Service in London
The quickest way to get here is to take the underground to Waterloo or Wimbledon, and then catch the train to Hampton Court.
If you are driving, you will find that on site parking is limited. Plan to park on the streets nearby.