Those planning a vacation to the Caribbean might be overwhelmed by the thought of packing. While a trip to a tropical destination is exciting, if you have never been, you probably aren't sure what to bring with you. We have vacationed in the Caribbean quite a bit and believe we have come up with a great Caribbean packing list.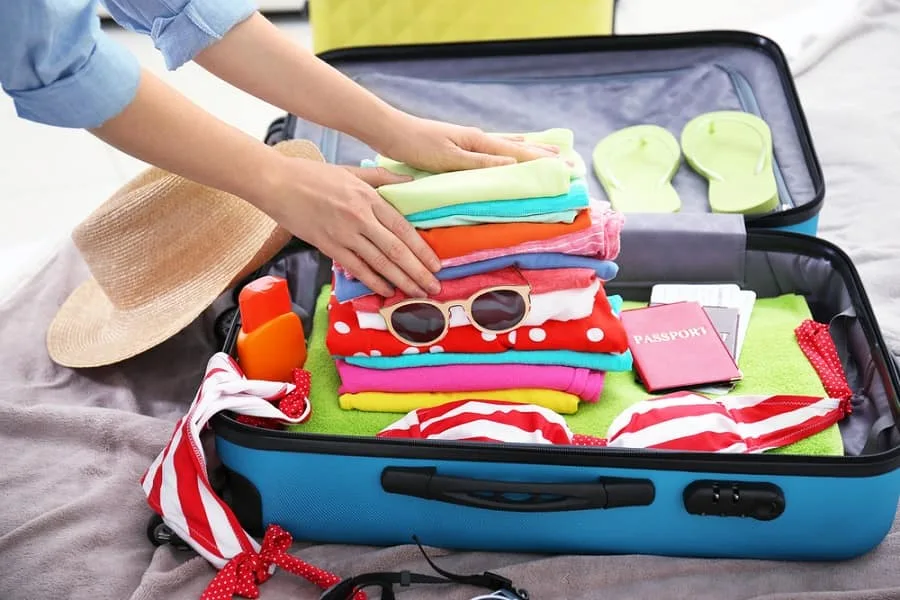 The key to packing for a tropical vacation is knowing how to pack efficiently by making sure you have what you need instead of what you might need.
Overpacking is the worst. Not only will you end up paying more for luggage that is heavy, but you may also find that you are less organized with way too many items crammed in your bags.
One way to make sure that your items stay neat and organized in your luggage is to use packing cubes. These will allow you to find what you need without having to tear up your entire suitcase.
Caribbean Packing List
Clothing
The right Caribbean clothing will be essential for your comfort while on vacation.
It is an average of 80˚F in most Caribbean locations and humid nearly year round which means you will feel sticky if you aren't wearing the right things.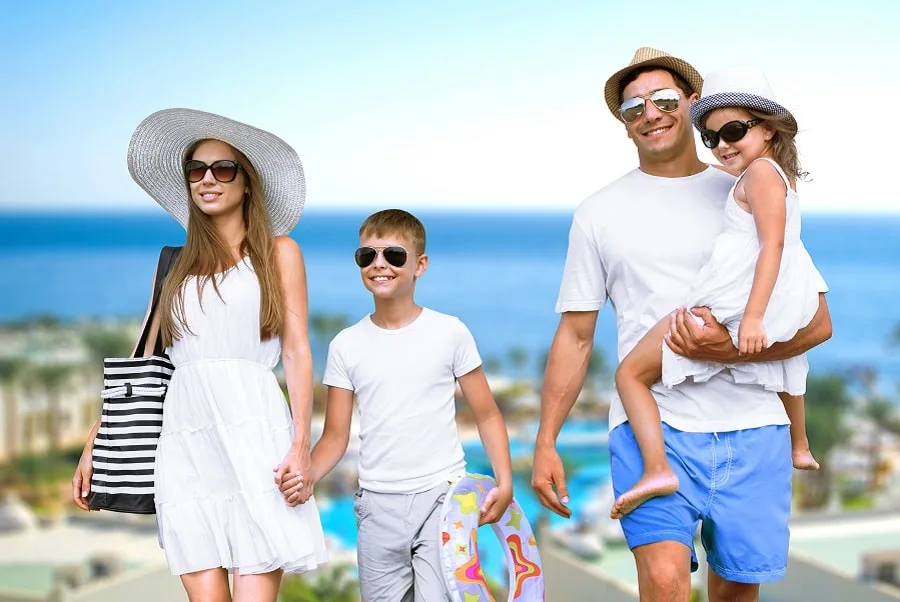 You will be in the tropics, so dress appropriately.
Bring shorts, tops, sundresses and, of course, swimsuits. Look for pieces that are interchangeable so that you can wear them more than once.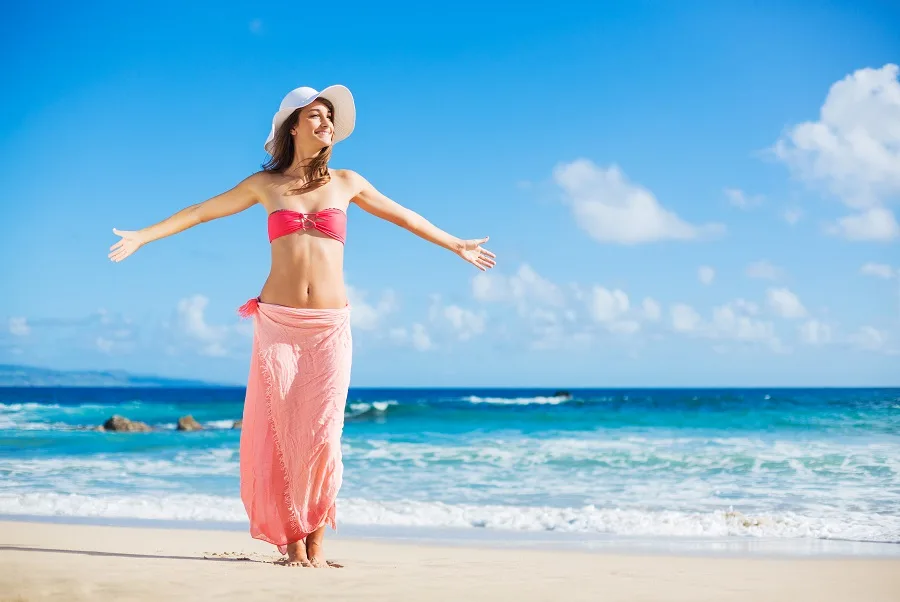 Bring items that can also serve multiple purposes, like a scarf that can also be used as a beach cover-up.
Choose fabrics that are breathable and clothing that won't stick to your body.
Find out if your resort has laundry services on site. If so, be sure to pack a few Tide pods so that you can do some wash.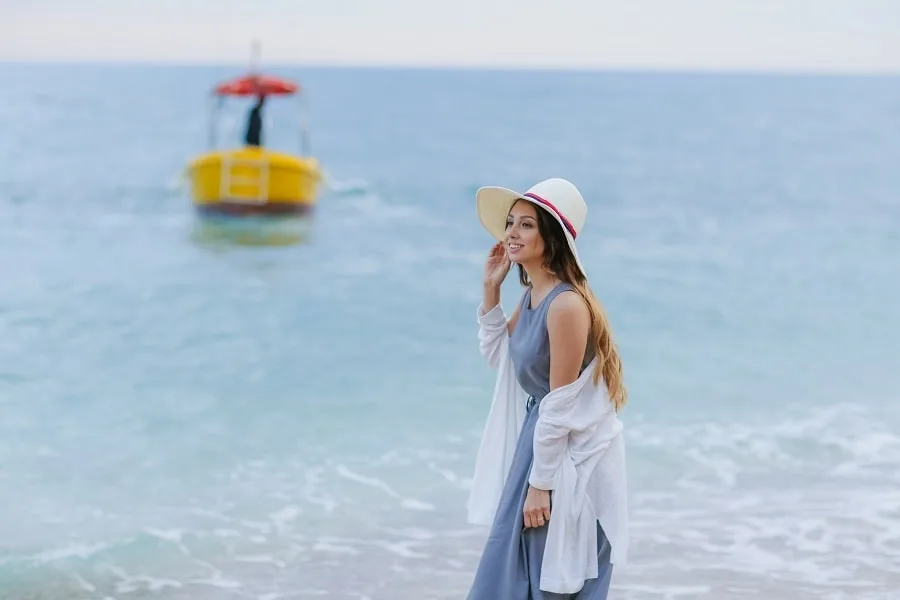 After a day in the sun, your body may react by making you feel cooler in the evening. Bring a lightweight kimono or cardigan sweater.
Also, I always bring a small bottle of downy wrinkle release so I don't have to iron everything! It also works great as a fabric refresher when you want to wear an item more than once.

Hat & Sunglasses
Hats & sunglasses are essential items to pack when you will be out in the sun day after day. Choose a wide-brim hat to protect your face (and one that collapses to make it easy to pack) and sunglasses with UVB & UVA protection.
Shoes
Walking Shoes are one of the most difficult items to pack because they weigh so much. Try to wear your sneakers on the plane and then pack the other shoes you will need for your Caribbean vacation in your luggage.
When packing for the Caribbean, bring a pair of flip-flops, sandals and a dressier shoe if you plan on dining at a fancy restaurant.
I swear by Sanuk sandals & beach shoes. They are absolutely my favorites to wear!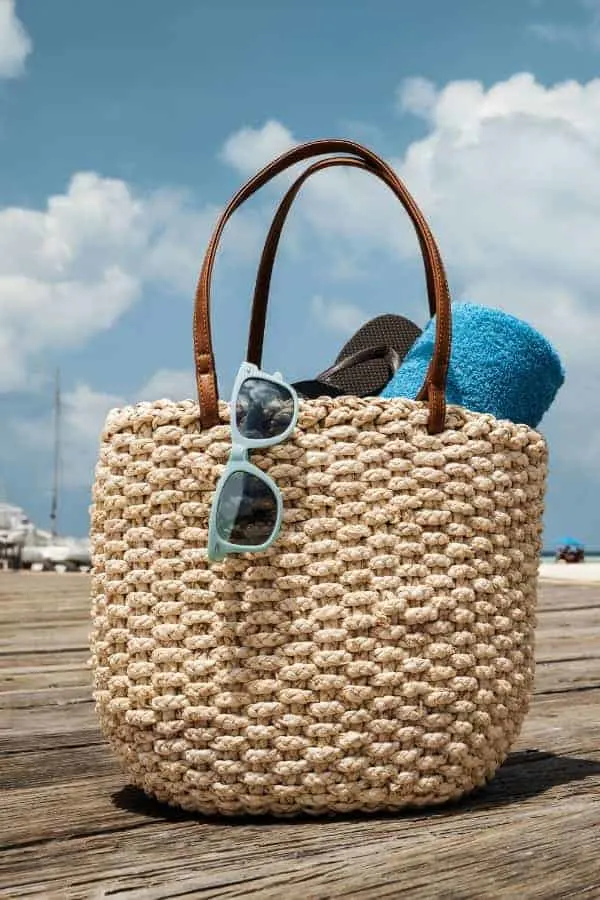 Lightweight Bag
This is not the time or place to bring your normal leather Coach bag. Leave it at home and opt for a neutral, lightweight bag that can double as a beach tote!
If you need a fancier bag for an evening out, opt for a small clutch that will also fit your phone.
Sunscreen
The #1 must-have item on our Caribbean packing list is sunscreen.
Bring a high-level SPF sunscreen that is waterproof.
We always carry a sunscreen stick in our day bag to touch up our face, ears, shoulders and back of the neck which tends to get the most sun exposure throughout the day.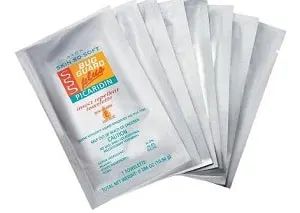 Insect Repellent Wipes
Insect-repellent wipes are something you will be so glad to have in the Caribbean. When you are out & about in the tropics, you are going to encounter bugs.
Bugs like mosquitoes can carry harmful diseases, and you will want to do what you can to avoid getting bit.
While you could bring a pump spray bottle, we prefer bug wipes (like these from Avon's Skin So Soft line).
They are the perfect size to carry in your day bag and you don't have to worry about it spilling on the items in your luggage.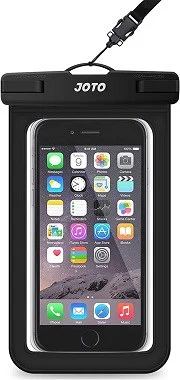 Waterproof Phone Pouch
These are one of my favorite things to pack for a Caribbean trip.
When you are at the beach and worried about leaving your phone, credit cards or cash when you take a dip in the ocean, take it with you in one of these waterproof phone cases!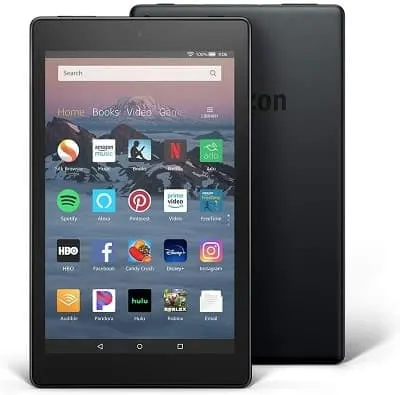 Kindle Fire
While you could bring a book with you to the beach, I always bring a Kindle Fire.
Not only can I read a book, but I can also play games, watch downloaded shows or movies & even take photos!
It has so many purposes and is lightweight which makes it simple to pack.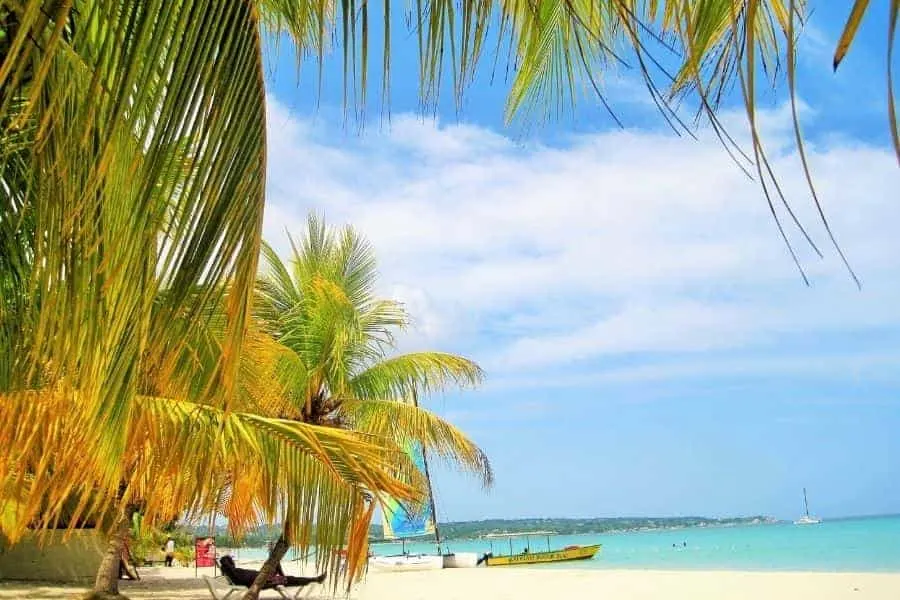 A trip to the Caribbean is a wonderful way to spend your vacation. We hope that this Caribbean packing list helps you see that you won't need to pack a ton of items for your trip, just the things you'll need!
Do you have any must-have items to pack for a Caribbean vacation?