Nassau is a popular cruise port in the Bahamas and while three are many things to do in Nassau, one of the most popular ways to spend the day is on one of the many white sandy beaches. If you're looking for a beach day adventure while visiting for the day, there are many public Nassau beaches near the cruise port.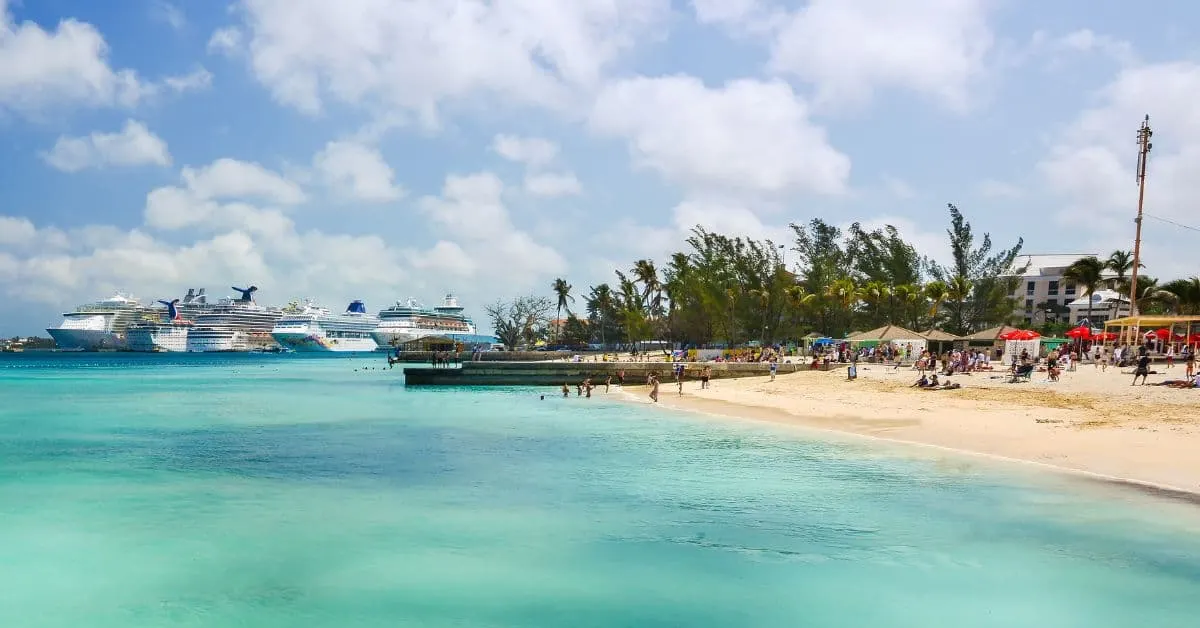 6 Free Nassau Beaches Near the Cruise Port
These are the 6 best public beaches in the Bahamas near the Nassau cruise port: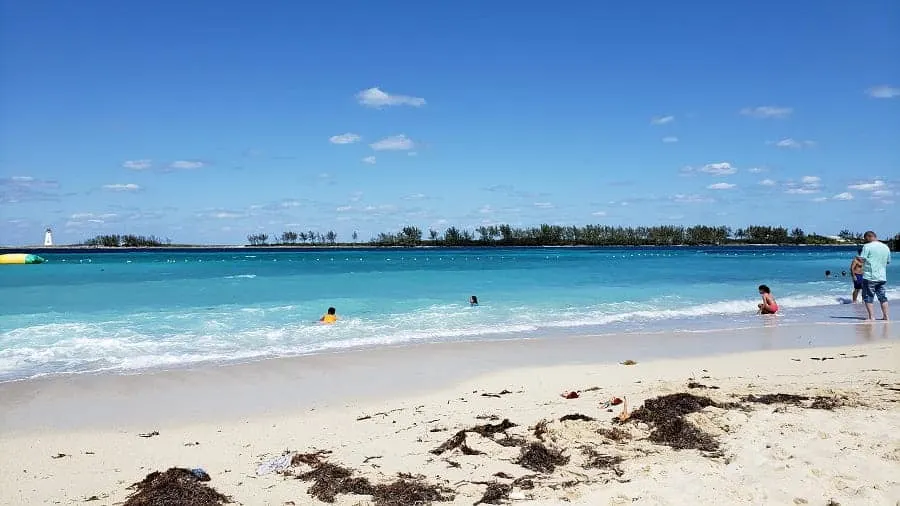 1. Junkanoo Beach
This small public beach is located just a short walk away from the Nassau Cruise Port and offers an ideal spot for swimming & relaxing in the sun.
What makes this public Nassau beach convenient is that there are food stalls selling fried seafood & hotdogs along with beer & alcoholic beverages. This means that you can have lunch right on the beach!
While most of the places serving food & beverage take credit cards, be sure to bring cash with you so you can rent beach chairs or snorkeling gear.
There are also public restrooms with outdoor showers to wash off the sand before you head back to the ship.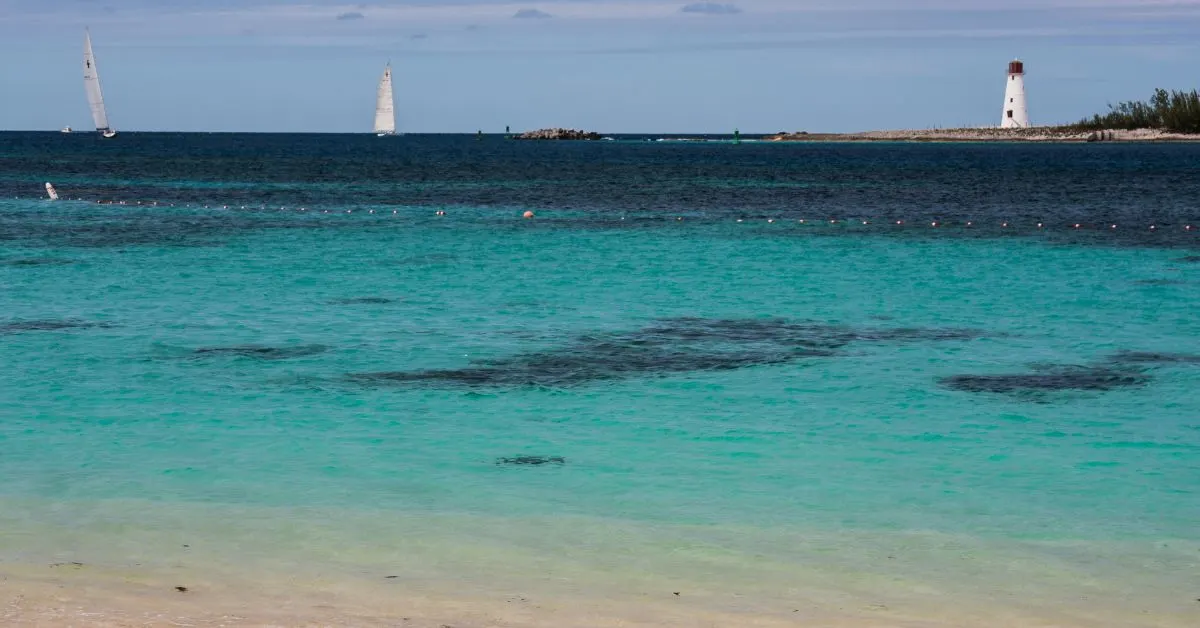 2. Saunders Beach
Saunders Beach is a quiet and peaceful beach only three miles from the port and perfect for those who want to escape the crowds and relax.
Visitors will find Saunders Beach beautiful, with white sand, clear water, and shaded trees, and offers unlimited swimming, sunbathing, and relaxing.
While the beach does have public restrooms and showers, it doesn't have chair rentals or food vendors.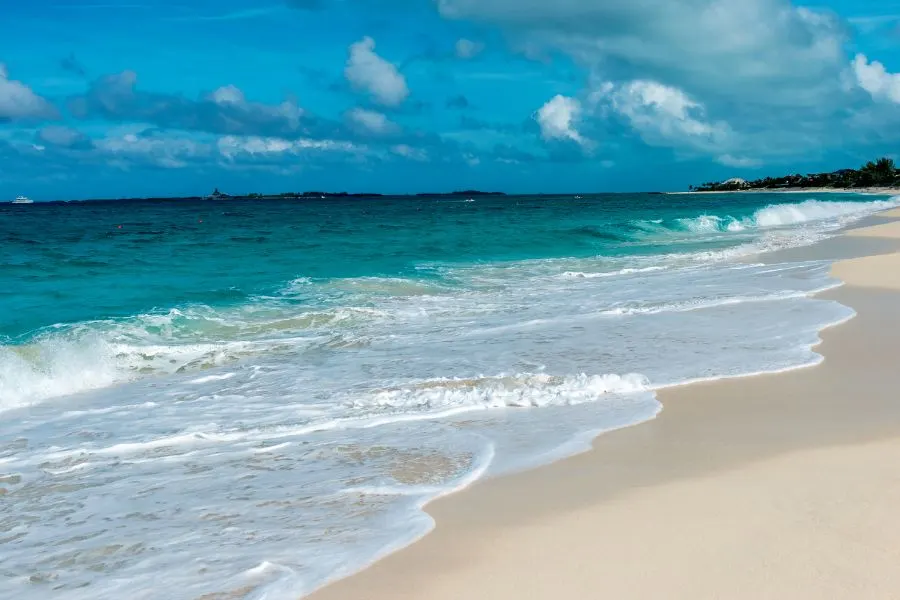 3. Cabbage Beach
Cabbage Beach is a public beach located on Paradise Island and it is accessible by taxi from the Nassau cruise port.
The beach is a long, beautiful stretch of white sand and crystal-clear water and is perfect for swimming, sunbathing, and for those wanting a more Bahamian atmosphere.
While there is a small place to grab food and locals serving up coconuts filled with a fruity alcoholic beverage, there are no public restrooms.
While this beach has a fun, somewhat party, atmosphere perfect for adults, it isn't quite as family oriented as some other Nassau Beaches.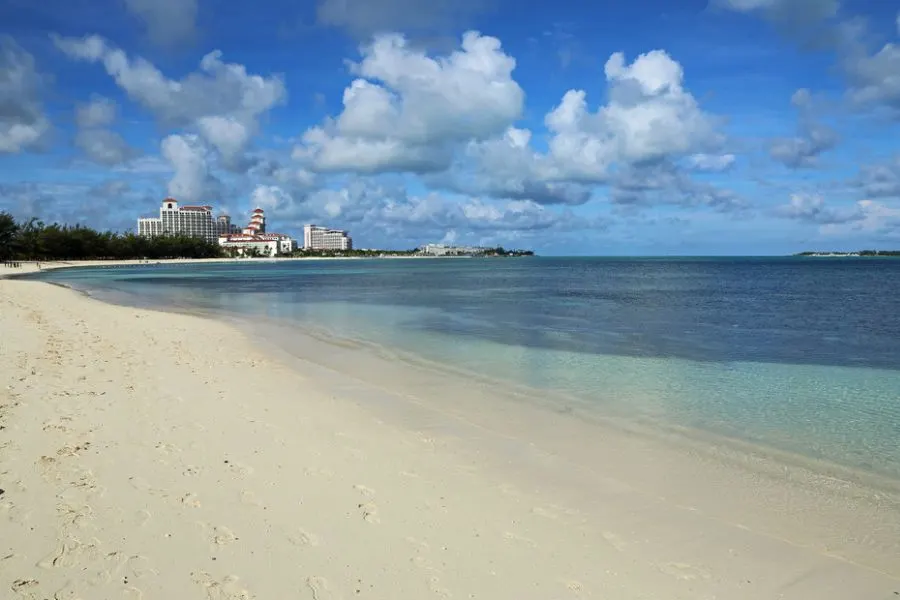 4. Goodman's Bay Beach
This beach is a great spot for families, as it's shallow and calm making it ideal for swimming and playing in the sand.
It is far less crowded than other public beaches and has a small playground and restrooms along with vendors serving local specialties.
TIP: While you can take a taxi, you can also get here on the #10 Bus. The bus is much cheaper!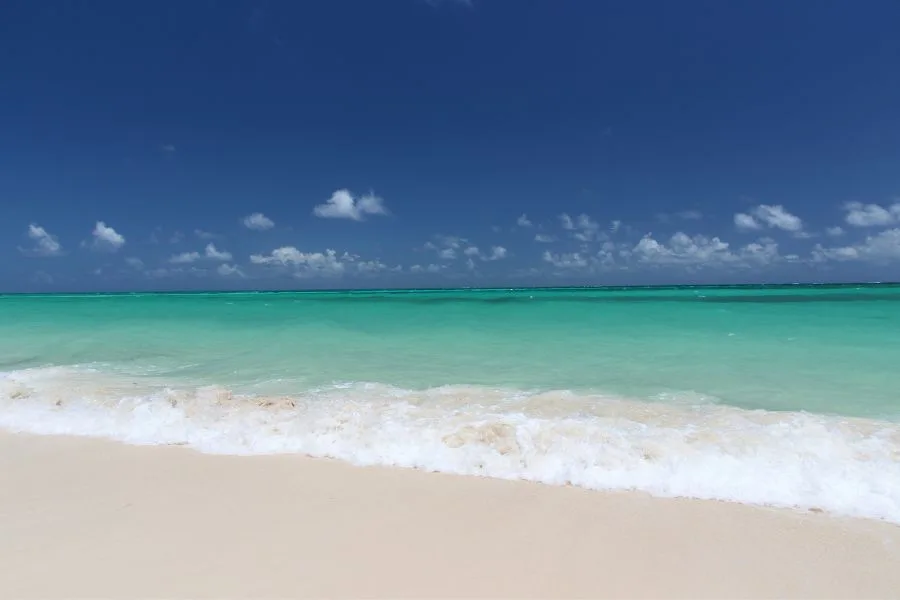 5. Cable Beach
Cable Beach is one of the more popular Nassau beaches and can easily be accessed from the cruise port by taxi.
This white sand beach is perfect for sunbathing and the calm ocean water on this side of the island is great for swimming and snorkeling.
There are no restaurants and no bathrooms on this beach, but you can rent chairs and snorkeling equipment.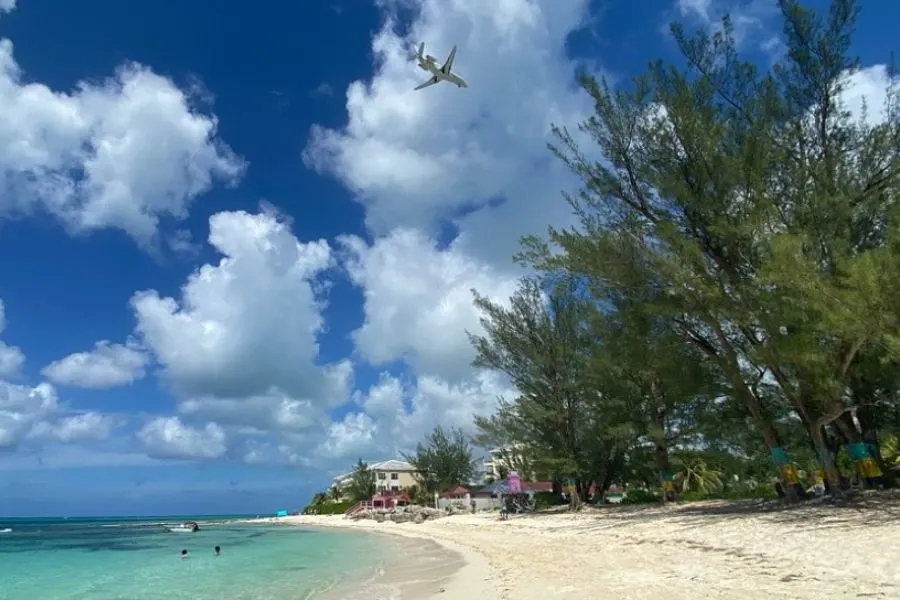 6. Love Beach
This secluded stretch of white-sand beach is a bit farther than some of the other Nassau beaches and will cost you a bit more taxi fare.
But the payoff is that it is less crowded than some of the other spots and has restrooms and showers!
It also has Nirvana Beach Bar which serves food and mixed drinks.
The downside of this beach is that it is farther from the cruise port and is nearby Lynden Pindling International Airport.
This means you will have a continual flow of planes flying overhead during your beach day.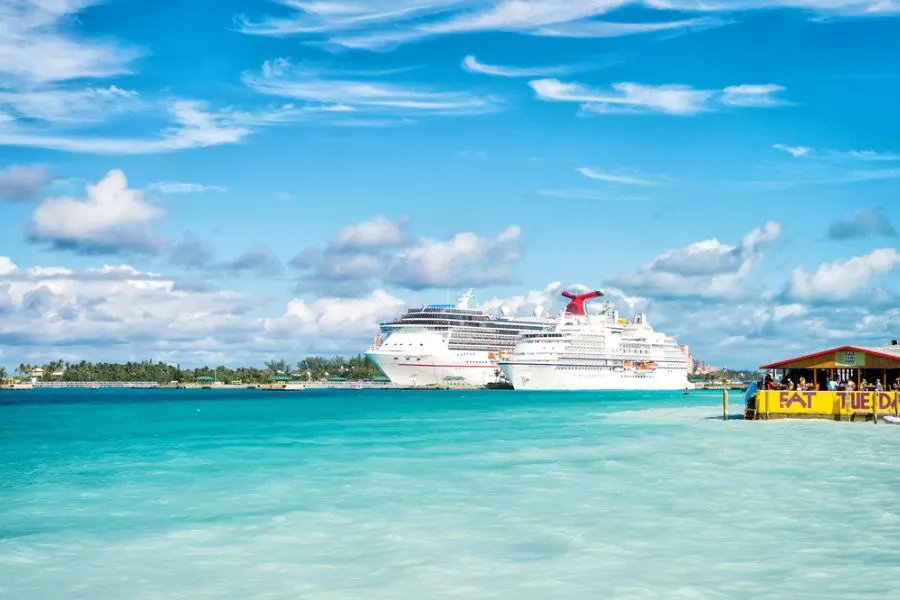 It's not hard to spend a perfect beach day in Nassau. With numerous breathtaking Nassau beaches near the cruise port, there's something for everyone. Be sure to try snorkeling, explore the stunning coral formations, and enjoy the variety of water activities offered on these island gems.