If you are taking a cruise into the Bahamas, you are probably stopping in one of two places, Freeport or Nassau. The more popular of the two ports is Nassau and features great beaches and beautiful crystal blue water. You will find a wide array of things to do in Nassau, Bahamas Port!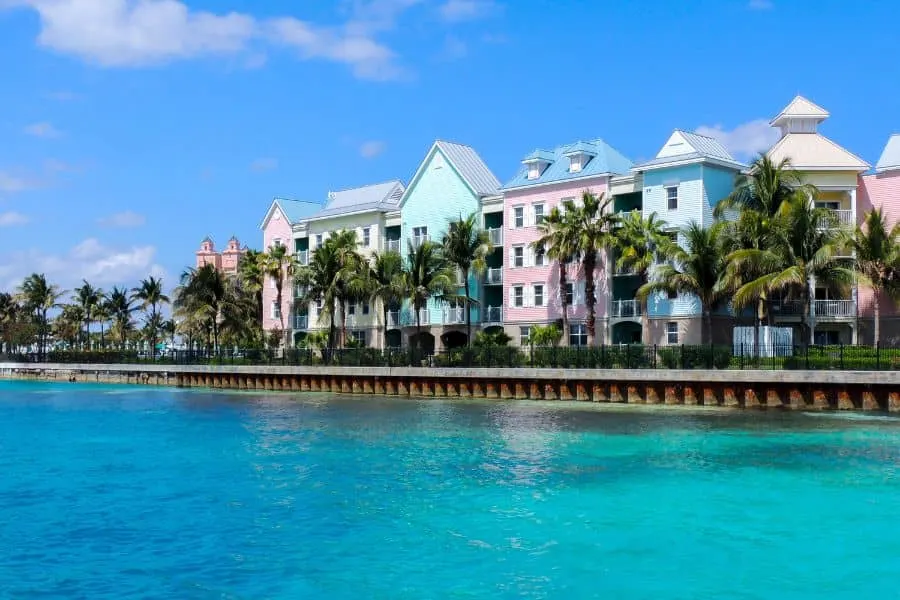 The first thing you need to know about heading out to Nassau is that you will many locals trying to sell you something.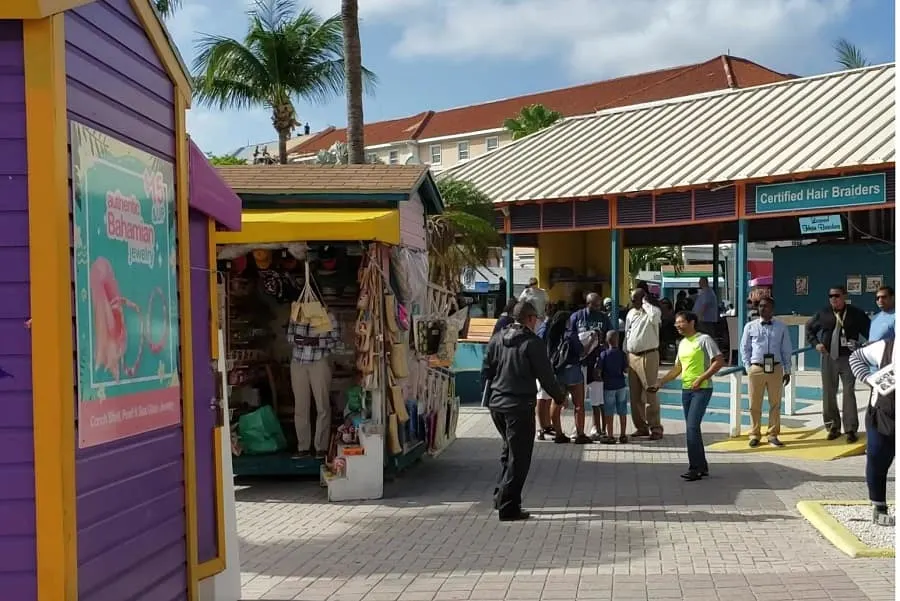 As soon as you walk off the dock, there will be people asking to take you on an excursion, on a carriage ride, or to braid your hair.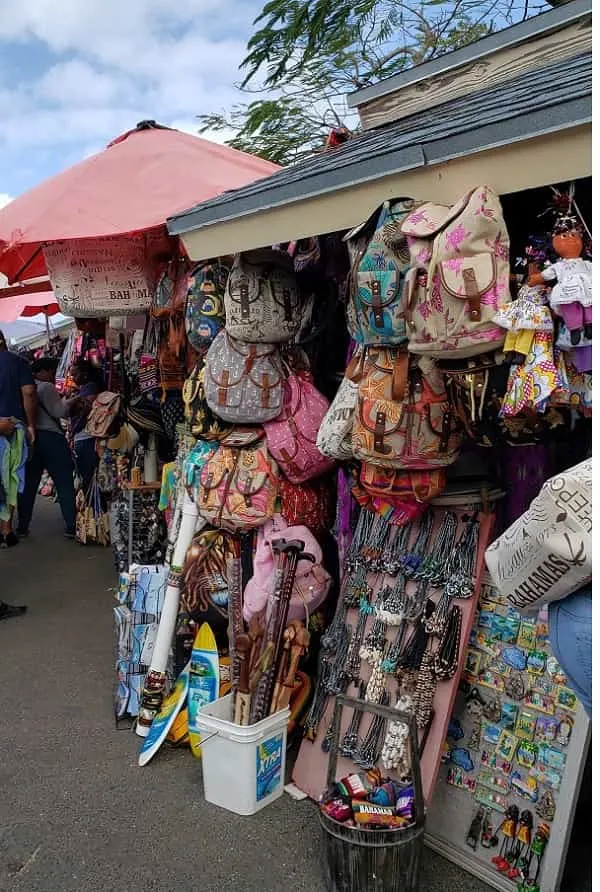 You will find many Bahama souvenirs in this area as well.
People are generally pushy, but not rude. Just simply pass by & say no thank you unless you feel inclined to take them up on it.
Many people choose to book their Bahama day trip excursions through the cruise line rather than waiting to get to the port.
I think this is great if you have never been to Nassau and if you want to do something adventurous that might take you off the beaten path (like one of our favorite places, Pearl Island).
Those who don't want to spend the money on an expensive excursion in Nassau or don't want to be gone all day can choose to experience Nassau Port on their own.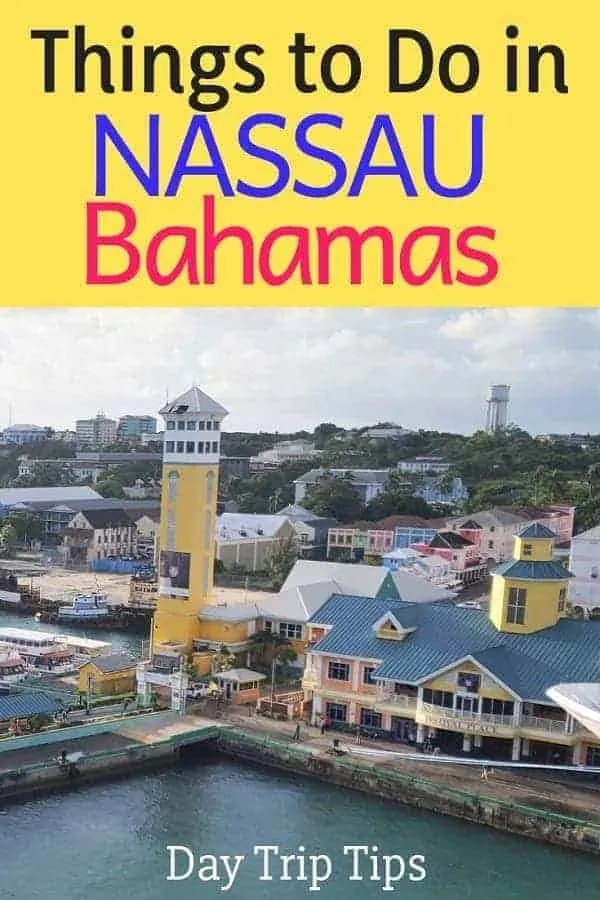 Things to Do in Nassau, Bahamas
There are plenty of things to do in Nassau, Bahamas without having to take a pre-booked excursion.
Here are some of our favorites…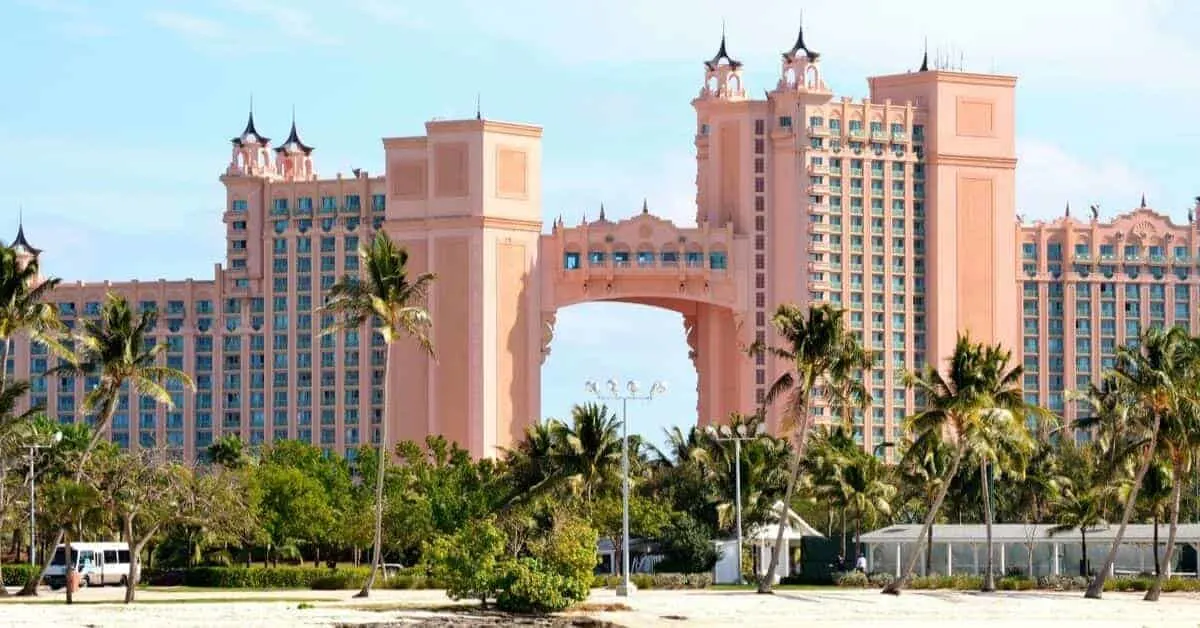 1. Atlantis Paradise Island
One of the most popular things to do in Nassau is going out to Atlantis.
Atlantis is located on Paradise Island and is a full-service resort.
But you don't have to stay there to enjoy some of its most popular features.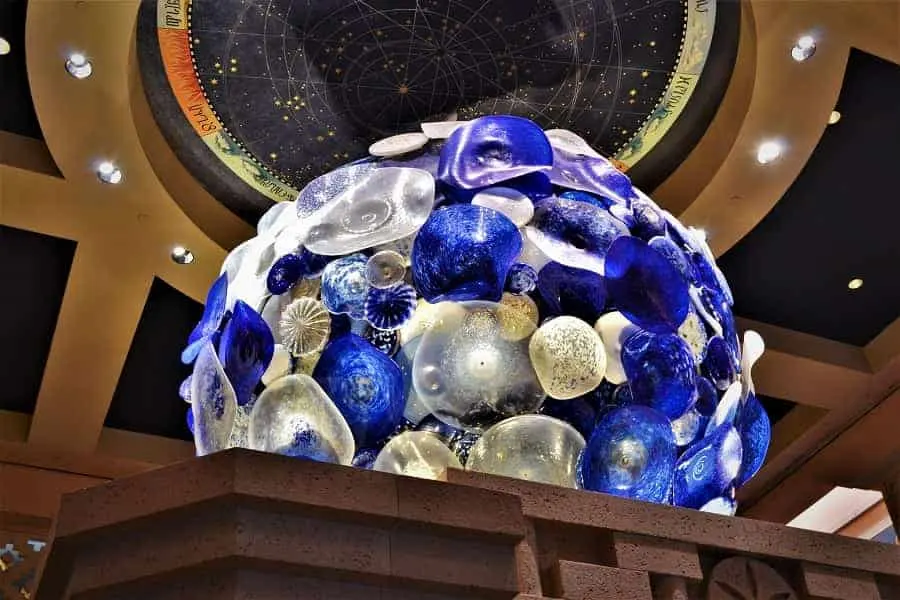 You can get an Atlantis day pass to see the world's largest open-air marine habitat, spend the day at Aquaventure, a 141-acre water park, or spend time at the Atlantis Casino.
Just taxi over and you can buy tickets in advance or at the ticket office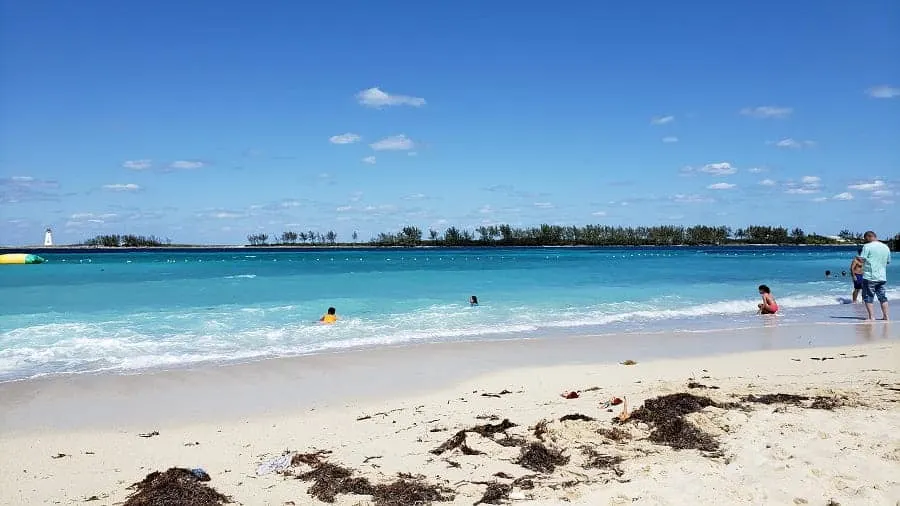 2. Beach Day
There is no shortage of beaches in Nassau and if you want to enjoy some time in the island sun, there is no better way to relax.
Cabbage Beach is a popular beach for tourists. It is a drinker's beach.
What I mean by that is that you are going to find a younger tourist crowd and people selling coconut punch every few feet.
If you are taking a cruise to Nassau, one of the easiest beaches to walk to from port is Junkanoo Beach.
You can rent beach chairs or find an open spot on the beach to claim as your own.
If you are looking for a family-friendly beach in Nassau, your best option is to pay a day pass fee to go to the private resort beaches at Cable Beach.
Most of the resorts have rates to use their beach and some even have a package deal that includes lunch.
Nassau Beaches that have day passes: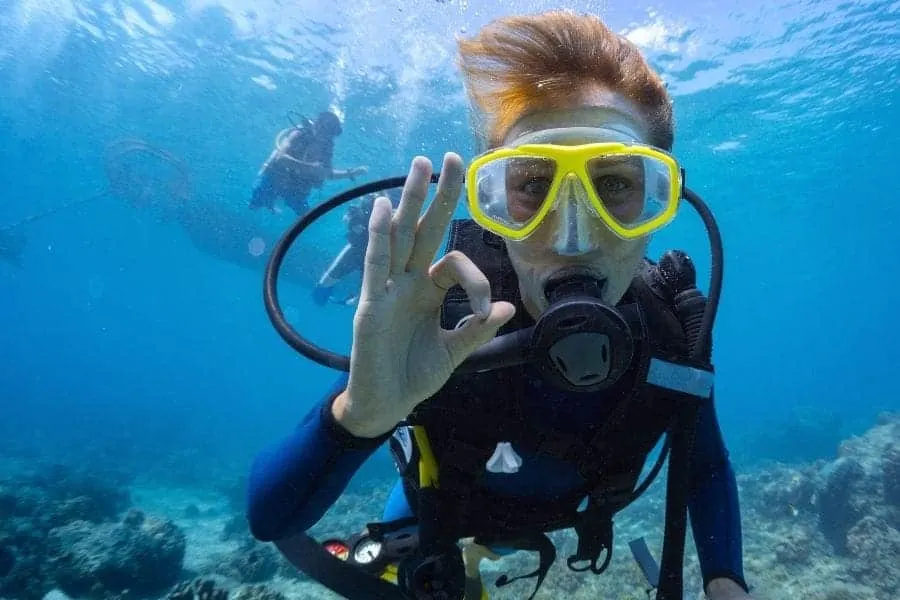 3. Scuba Diving & Snorkeling
There are several great spots to scuba dive in the Bahamas, but the favorite of many in Nassau is the Andros Barrier Reef.
It is divided into five areas and is one of the largest and most remote coral reefs in the world.
You are guaranteed to see colorful coral, many different schools of fish, and other amazing aquatic life!
You will find no shortage of tour companies in Nassau that specialize in snorkeling and scuba diving tours. Just be sure to do your homework and book in advance!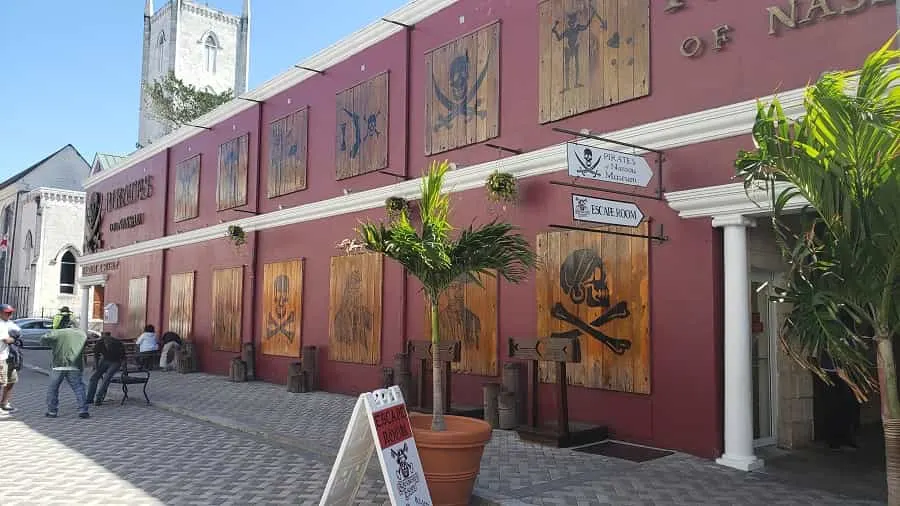 4. Pirate Museum
You will notice that much of Nassau contains a pirate theme.
There is a reason for this, English privateers took over Nassau in the 1700s, and eventually, these privateers turned into lawless pirates.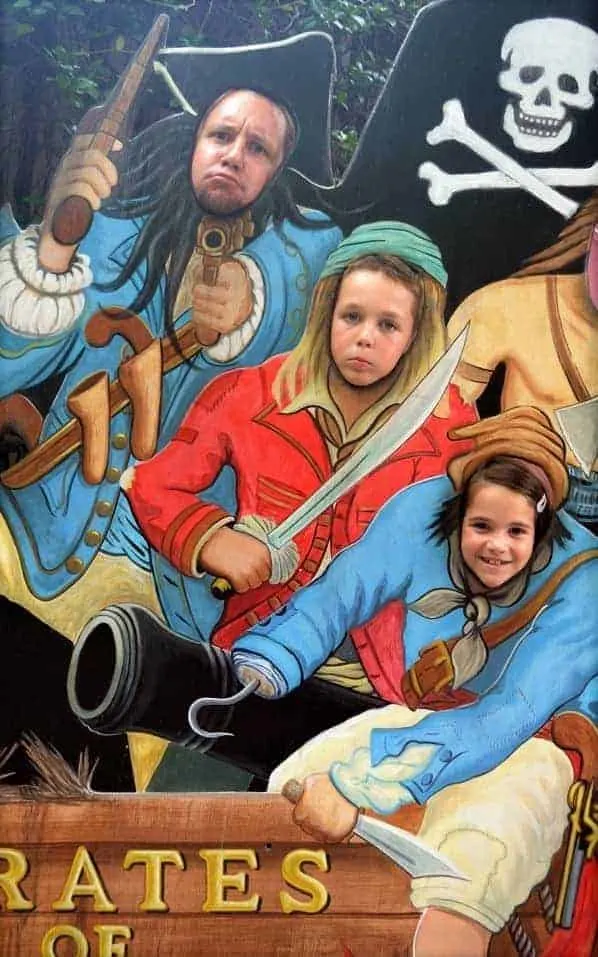 You can learn all about Nassau's pirate history in their Pirates of Nassau museum.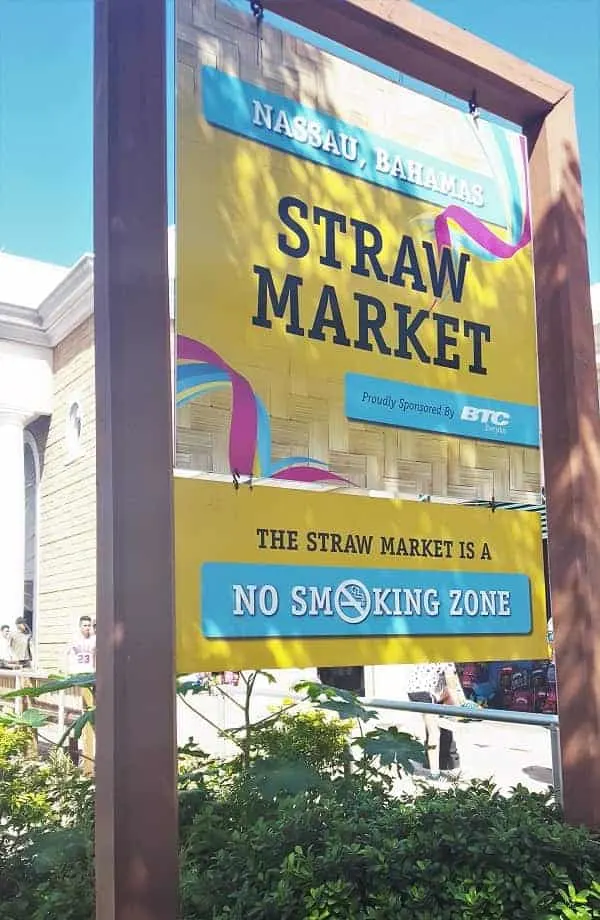 5. Shopping in Nassau Straw Market
Nassau is a great destination to do some shopping. You will find cheap trinkets and high-end shopping all just blocks away from the cruise port in Nassau.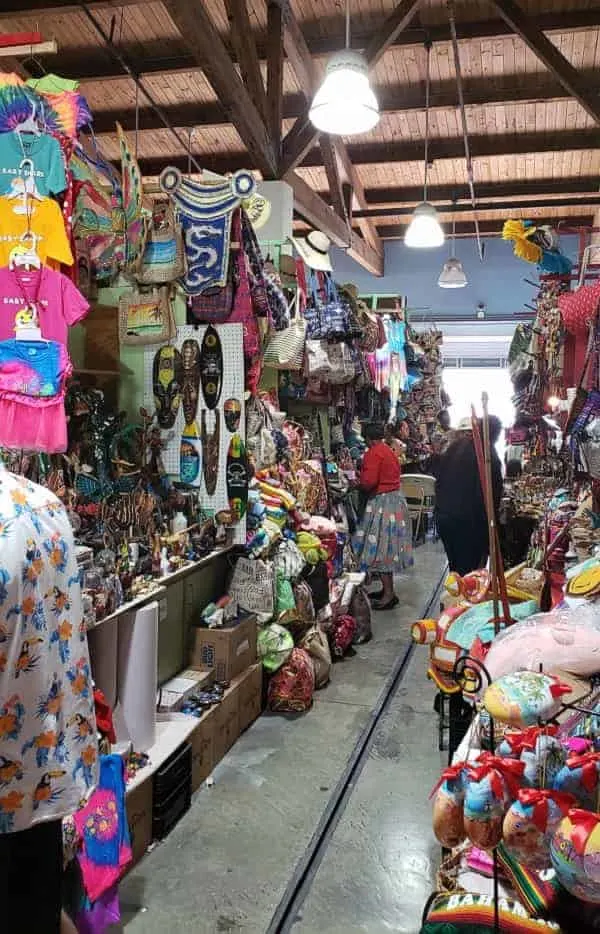 If you like to barter, you will find that nearly all the t-shirt shops and stalls in the straw market will work with you.
Don't take the first price they offer you and always ask for their best price. You will walk away saving if you do.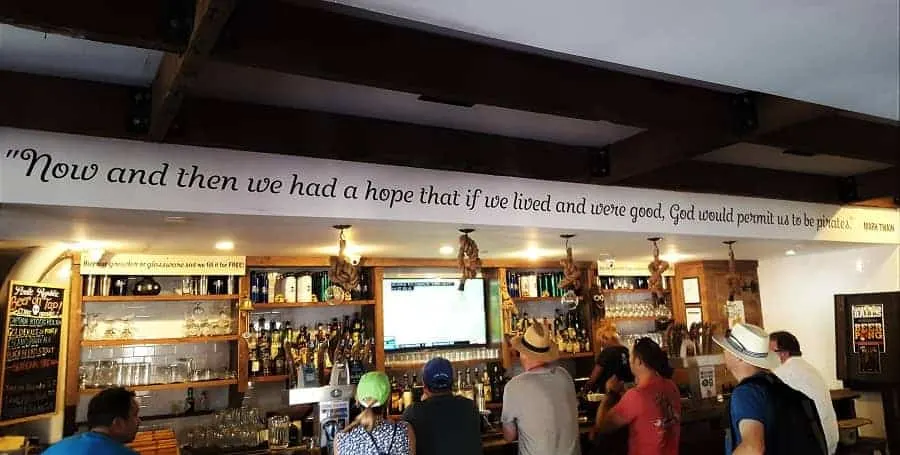 6. Pirate Republic Brewery Tour
If you like beer, one of the things to do in Nassau is grab a local craft brew. The Pirate Republic Brewery is located within a quick walk from the Port in Nassau.
They do their own tour daily at 11:30 and 2 pm. For $13 you will learn how their beer is made, enjoy a flight of beer, a handmade pretzel, a decal, and a discount for the store. Wifi is also available inside!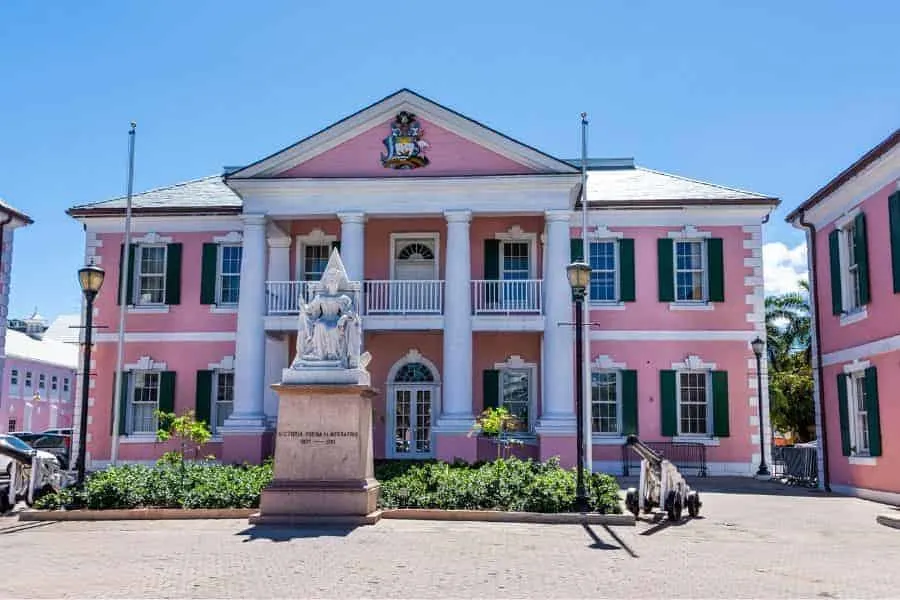 7. Parliament Square
A beautiful example of colonial architecture in the Bahamas, Parliament Square features a bright pink building with a statue of Queen Victoria in front.
It is a short walk from the port, so definitely a spot you should check out while in Nassau.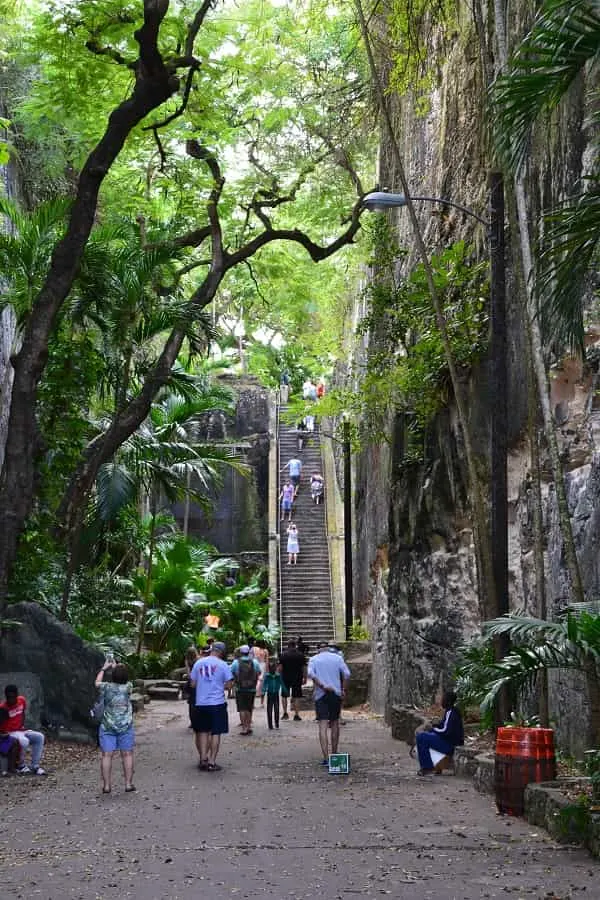 8. The Queen's Staircase
The 102-foot staircase is a steep climb that will take you from Nassau City to Fort Fincastle. The limestone was hand-carved by approximately 600 slaves in 1793 and took many years to complete.
On the 65-year anniversary of the reign of Queen Victoria, the staircase was given the name "Queen's Staircase."
This was partly due to acknowledging the Queen's work to abolish slavery in the Bahamas.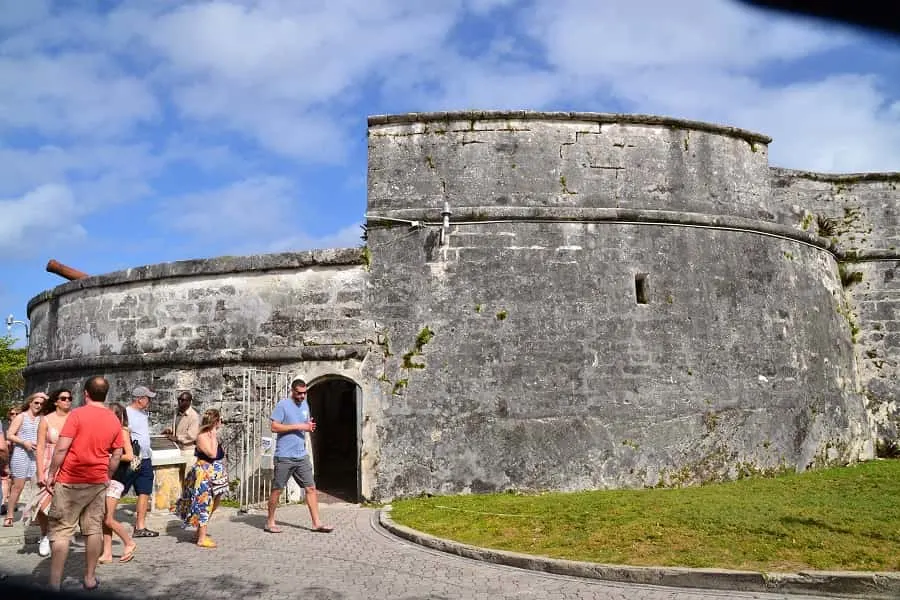 9. Fort Fincastle
Atop Bennet's Hill is a fort that dates back to the same time as the Queen's Staircase.
This fort, named for Lord Dunmore (the colonial governor of the Bahamas) whose 2nd title was Viscount Fincastle, is shaped like a steamboat and was mounted with several cannons.
You can walk outside of the fort for free and see several cannons or pay to walk inside. The views are pretty spectacular!
No matter how you decide to spend your day in Nassau, be sure to stay safe. There are many things to do in Nassau, but make sure you do your research before heading out as some areas of the city are pretty sketchy.
Stick to the streets that are well-traveled with tourists and take verified Taxis to places like the beach.
Do you have any favorite things to do in Nassau, Bahamas Port?