One of the most beautiful waterfront cities in Europe is Copenhagen, Denmark. Built as a Viking fishing village and hub for trade, Copenhagen has a rich and quite long history (it is the oldest kingdom in the world). 2 days in Copenhagen will give you the chance to see some of what makes this city so popular.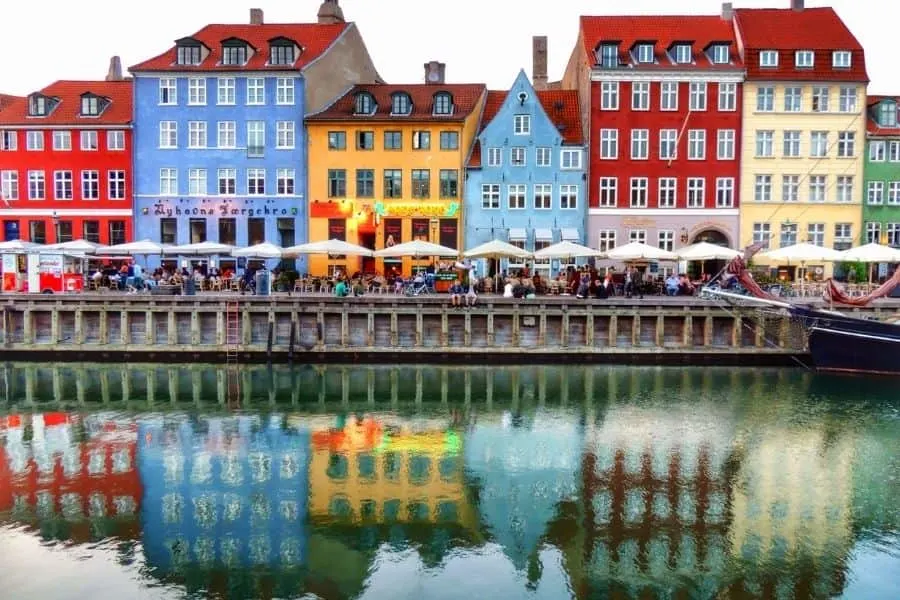 How to Spend 2 Days in Copenhagen (Weekend Itinerary)
While some may think they need to do a guided tour to be able to see the most popular sites in Copenhagen for the weekend, we believe that Copenhagen is one of those cities that you can easily tour on your own.
The key is to plan out your Copenhagen itinerary ahead of your trip and we think these are the places that you should see on day one:
Copenhagen Itinerary for Day 1
Rosenborg Castle
Canal Boat Tour
Little Mermaid Statue
Hans Christian Anderson Experience
Tivoli Gardens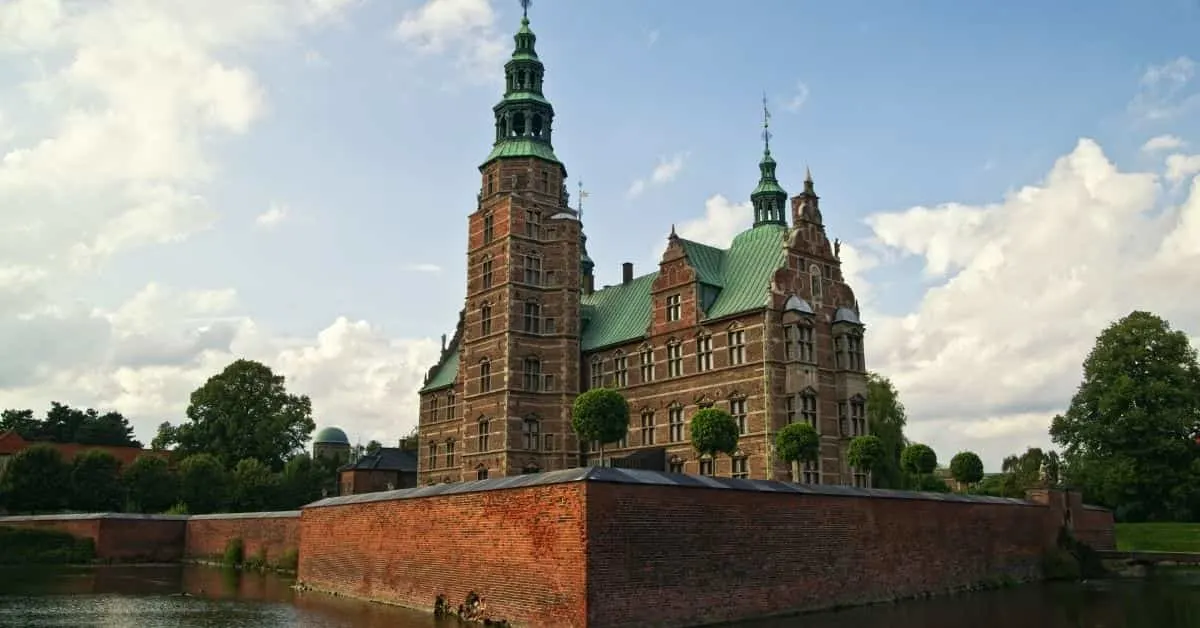 Rosenborg Castle
Rosenborg Castle was originally built as a country summerhouse in 1606 for King Christian IV.
Now, it is a Royal museum filled with Royal collections and historical artifacts.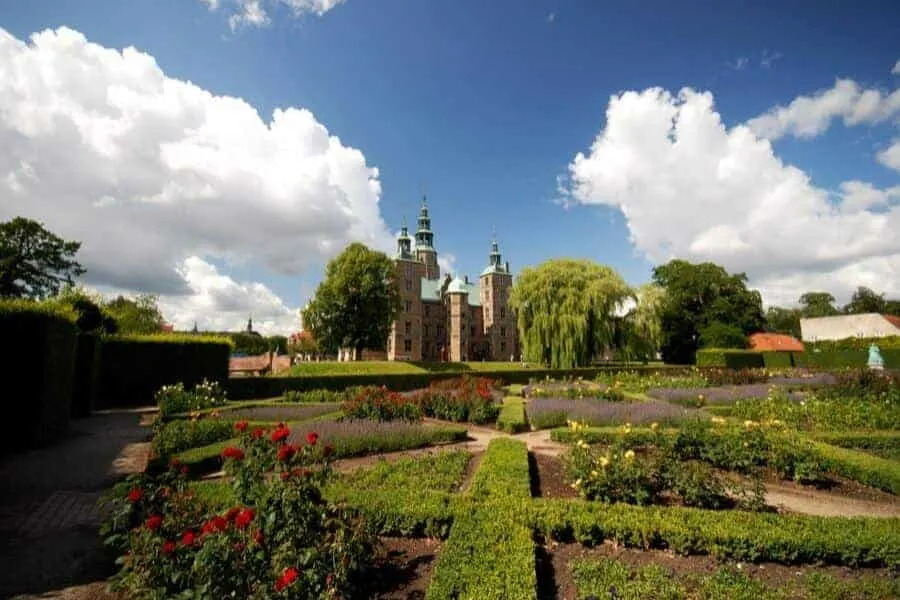 While there, be sure to walk around the gardens. You will find elaborate gardens and open green spaces that are perfect for walking and enjoying a picnic lunch.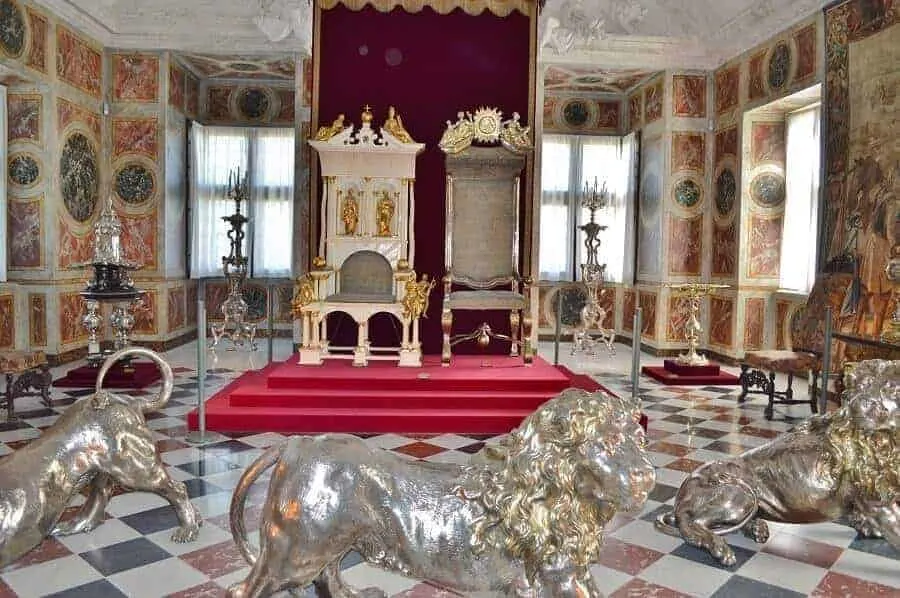 You will find personal artifacts of King Christian IV, including the ornately decorated coronation chairs that are surrounded by three life-size silver lions who appear to be standing guard.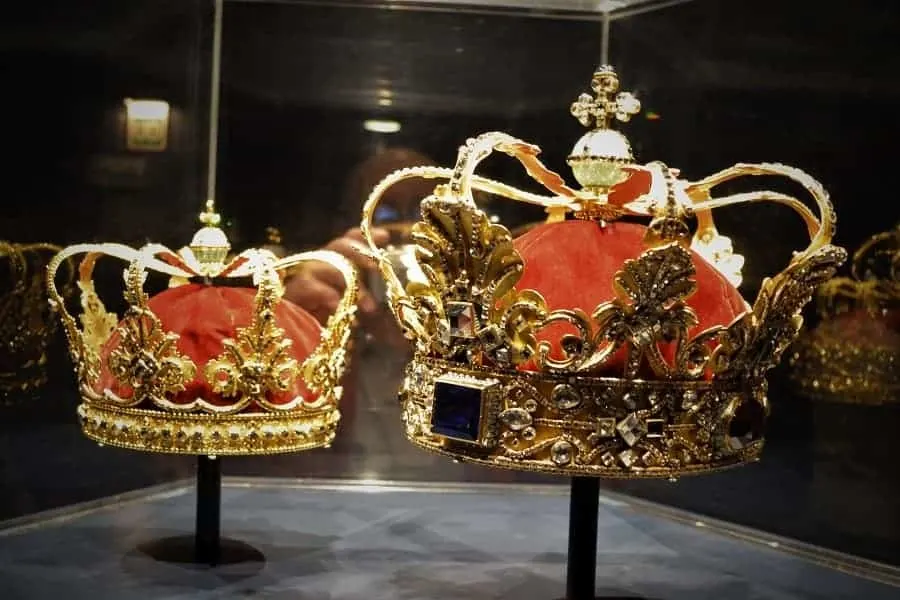 One of the must-see attractions at Rosenborg Castle is the Danish Crown Jewels.
These are kept in special vaults and are in a heavily guarded room. You will be able to see them up close through glass.
They are embellished with precious stones, enamel, and gold.
While you can take as long as you would like to tour the castle, we think you will want to give yourself around 2 hours.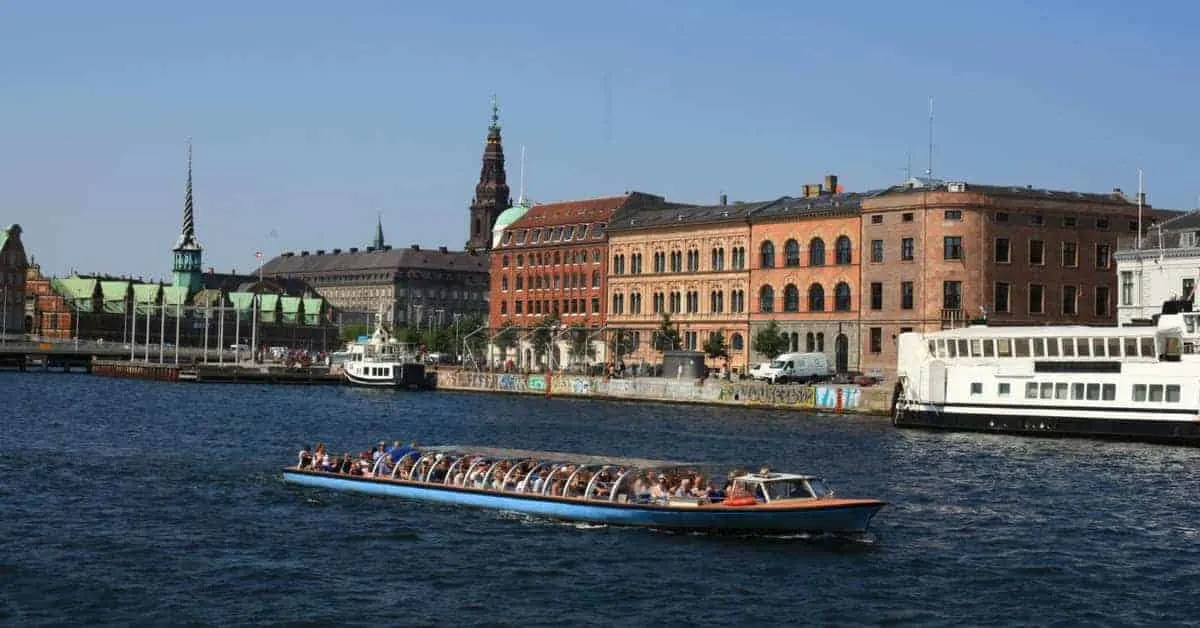 Take a Canal Boat Tour
When you only have two days in Copenhagen and want to see many of its beautiful architectural features, one of the best ways to explore is on a canal boat tour.
Hop on one of these boats and you can take a leisurely cruise through the canals of Copenhagen, seeing some examples of their beautiful architecture.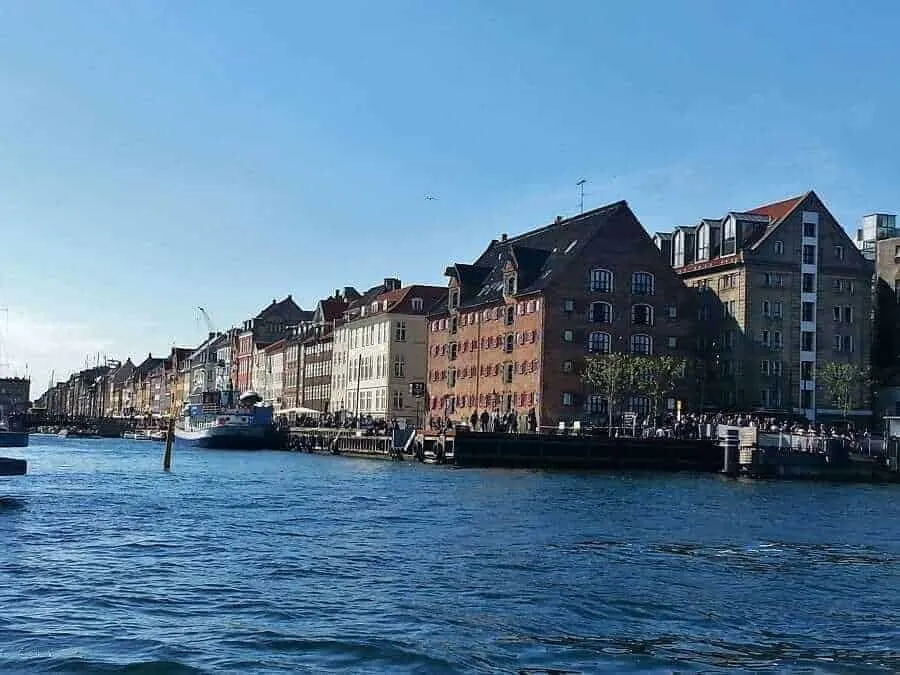 You will get to see popular Copenhagen landmarks like Amalienborg Palace, The Old Stock Exchange, Christianshavn, Our Saviours Church, The Sixtus Battery, The Black Diamond, 'BLOX', and the Little Mermaid Statue.
Canal Boat Ride is free with Copenhagen Card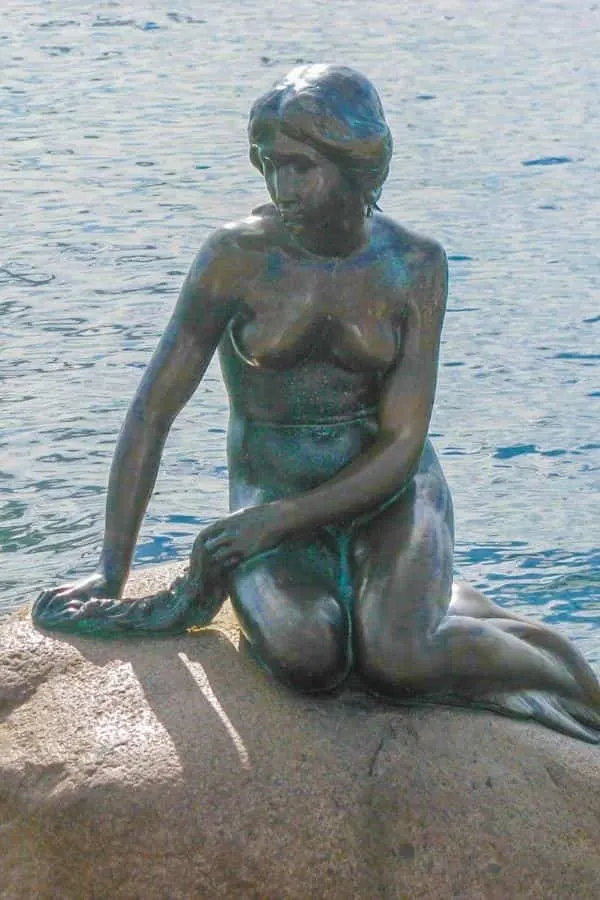 Little Mermaid Statue
One of the top things to do in Copenhagen is to see one of the most photographed statues in all of Europe.
The Little Mermaid statue by Edvard Eriksen was inspired by the story from Hans Christian Andersen. You will be able to view it from the Canal boat tour, but it is more impressive if you see it from land.
You can find her near Langelinje Pier.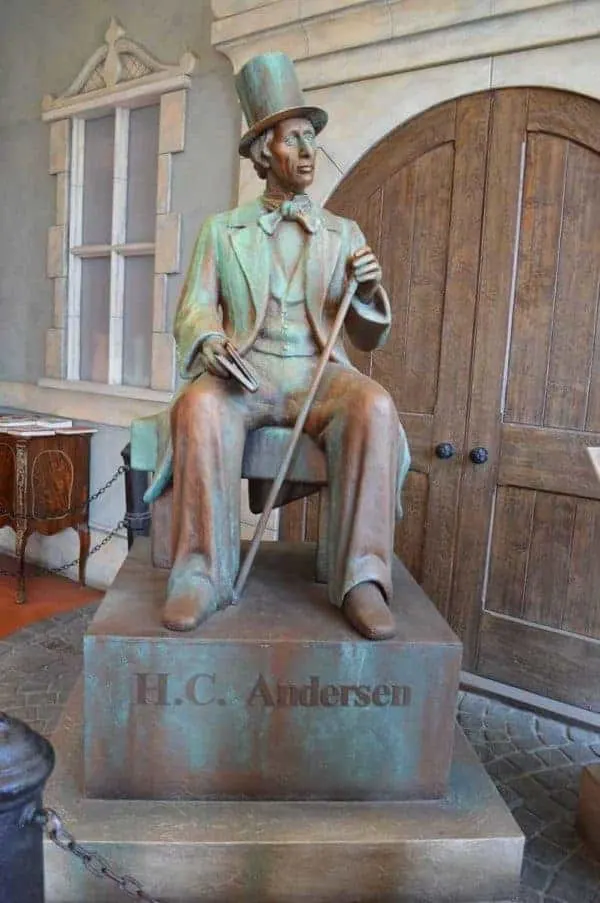 Hans Christian Andersen Experience
If you are going to Copenhagen, be sure to check out Hans Christian Andersen Experience.
Run in conjunction with Ripley's, you can tour it on its own or in conjunction with the rest of the Ripley's attractions in Copenhagen.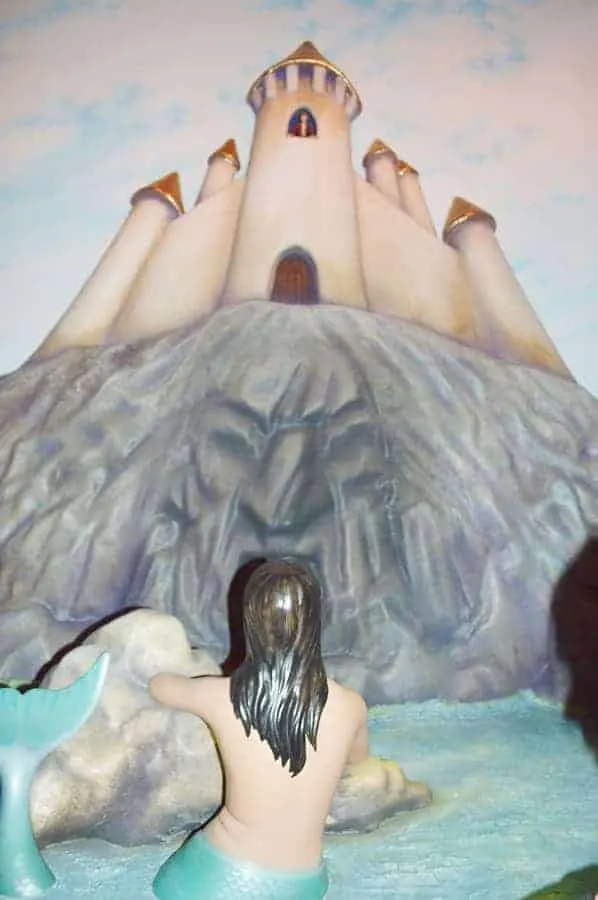 Even if you don't think you know the works of Hans Christian Andersen, you will no doubt be familiar with many, like The Little Mermaid.
Each of his most famous stories is brought to life before your eyes in the museum in fanciful displays.
While most of this hands-on exhibit is in Danish, there are some things in English and you'll be able to enjoy it regardless if you understand what they are saying!
Admission is FREE with Copenhagen Card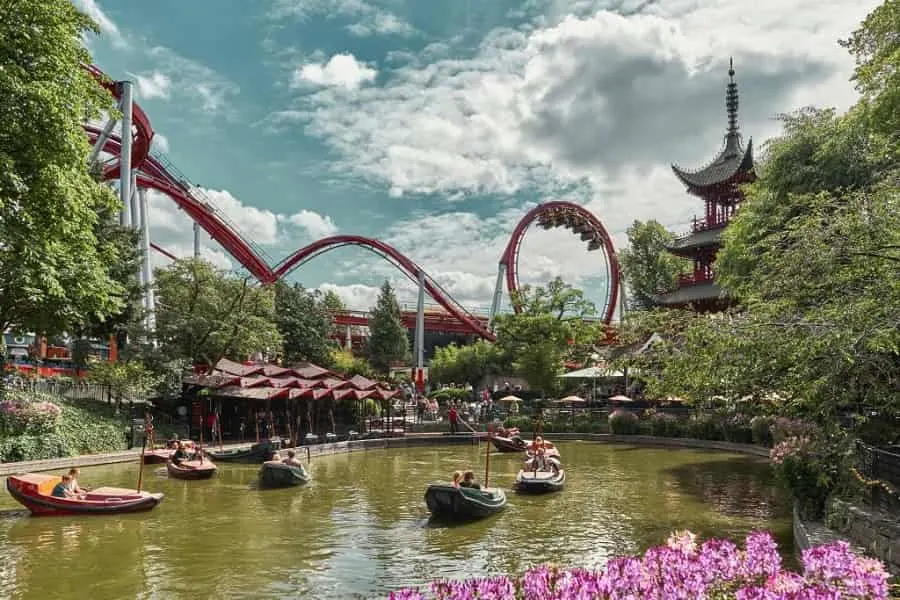 Tivoli Gardens
Want to see what inspired Walt Disney to create his Disneyland Theme Park? This is the place!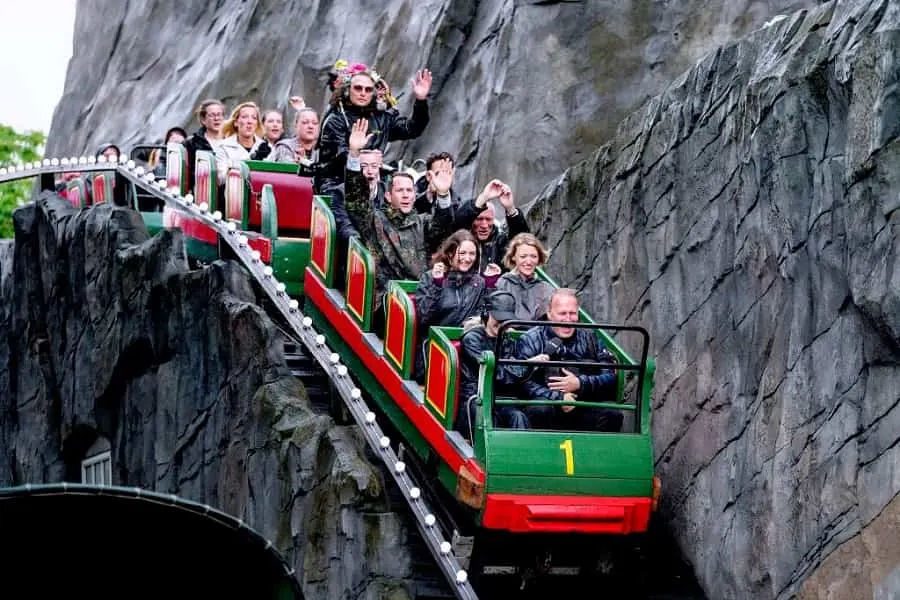 You will find all different types of rides and attractions that everyone from kids to teens will enjoy. There is a little bit of everything from thrill rides to a carousel.
There are concerts in the park on the weekends and it tends to be quite packed with locals, so if you can come during the week, you may find it much less crowded.
Copenhagen Card covers your entry to Tivoli Gardens, but if you wish to try the rides, you need to purchase ride tickets.
---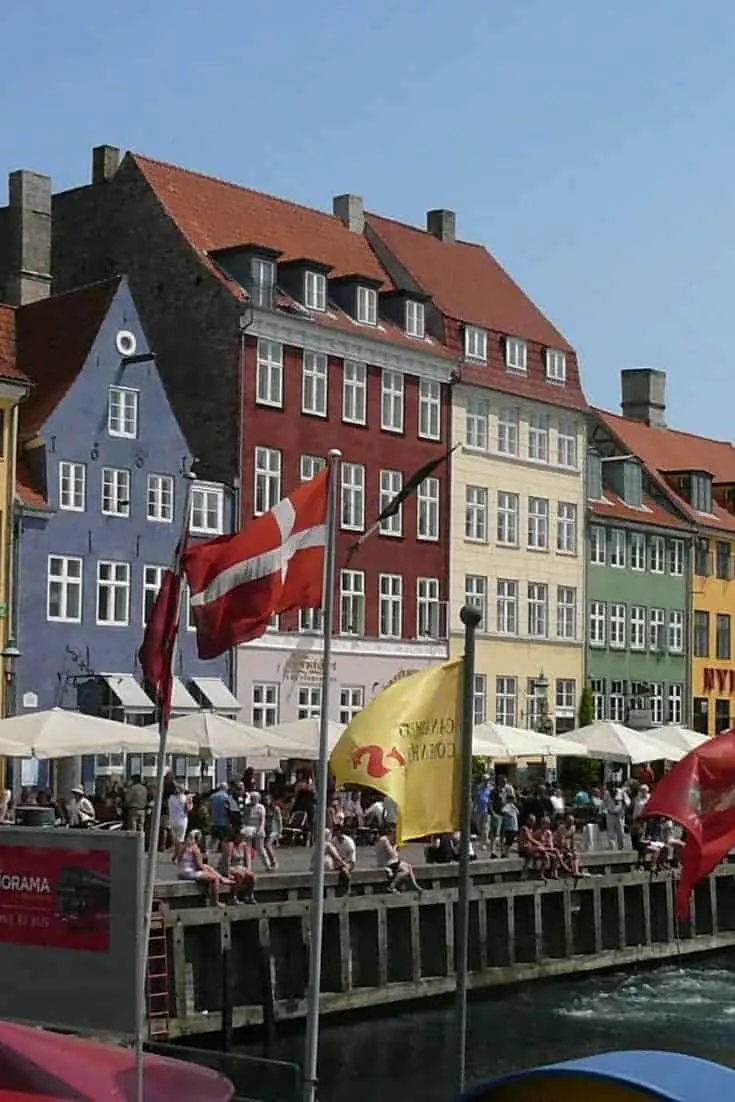 Copenhagen Itinerary for Day 2
Roskilde Viking Ship Museum
Roskilde Cathedral
Christiansborg Palace
National Museum of Denmark
Visit Carlsberg Brewery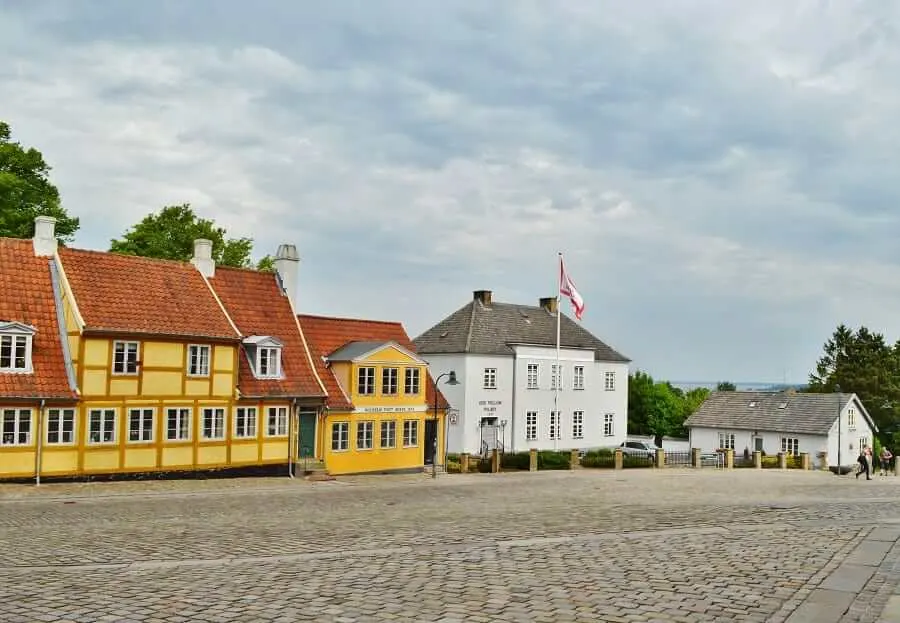 Roskilde
With 2 days in Copenhagen, you really should take time to visit Roskilde. It can be reached by train from Copenhagen Central Train Station.
The journey takes about 30 minutes, and then about 10 10-minute walk to the sites you'll want to see.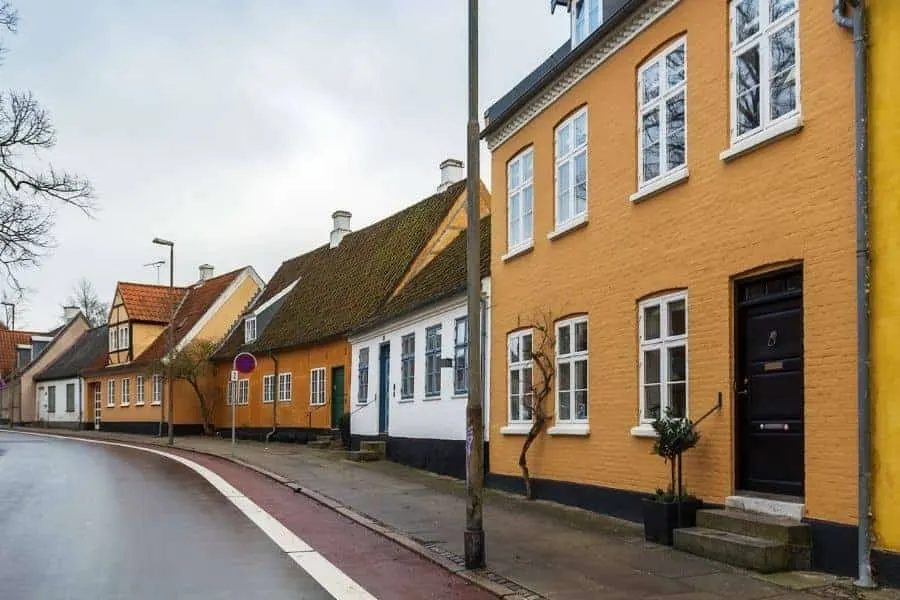 Like Copenhagen, Roskilde is pedestrian-friendly and has a lovely shopping area with various restaurants and cafes.
It also has two popular attractions that you won't want to miss: the Viking Museum and a UNESCO Gothic Cathedral.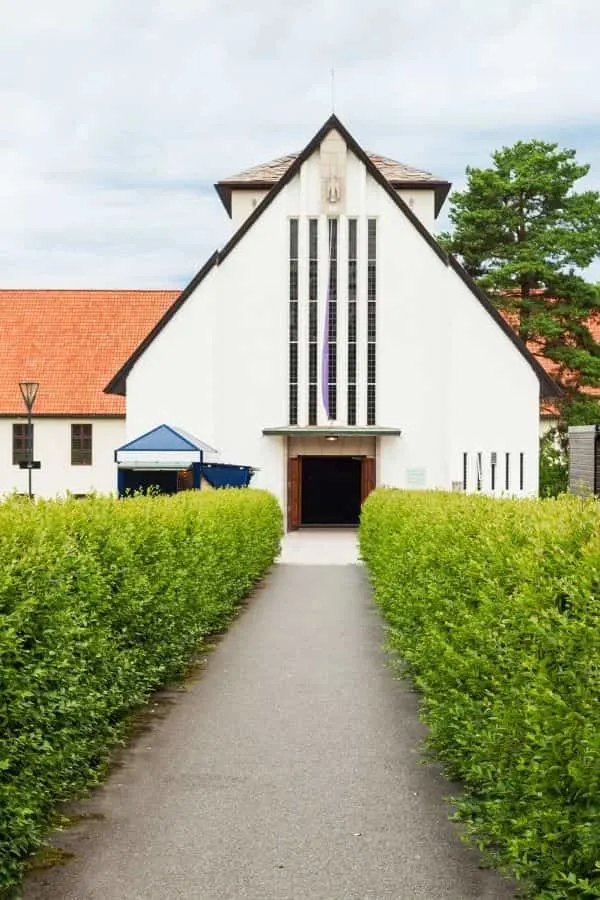 Roskilde Viking Ship Museum
The Viking history in Denmark is pretty amazing. From 750 to 1050, Vikings left their home in Copenhagen to venture to places like Greenland, North Africa, the Caspian Sea, and North America.
One place you will want to stop to learn more about Copenhagen's Viking history is the Roskilde Viking Museum.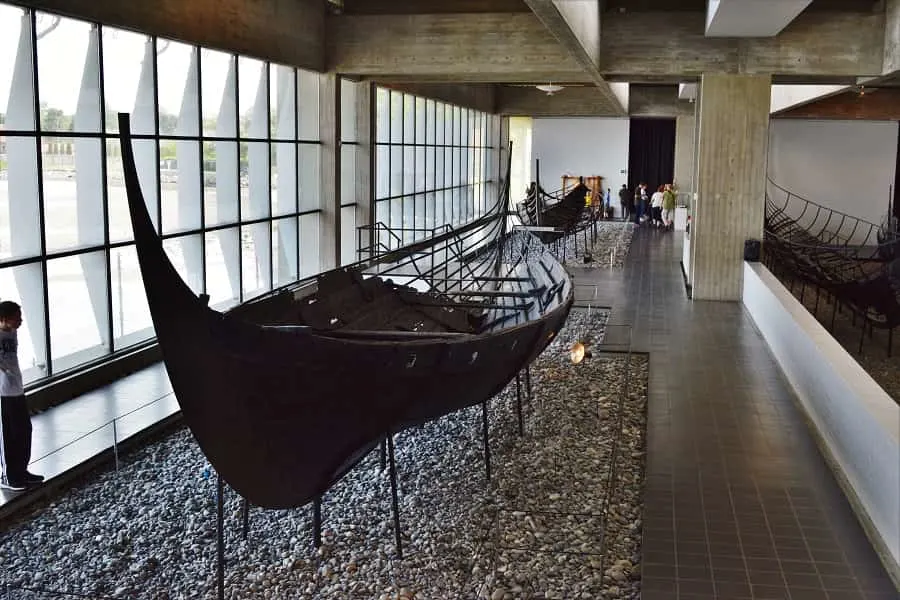 It showcases both REAL Viking ships and artifacts from when Vikings actually lived in Denmark and recreated ships based on how the Vikings would have made them during their time.
This museum features Viking ships that have been excavated straight out of the nearby harbors. Seeing them in person really gives you perspective on the craftsmanship that is involved in creating the amazing vessels.
Admission is FREE with Copenhagen Card.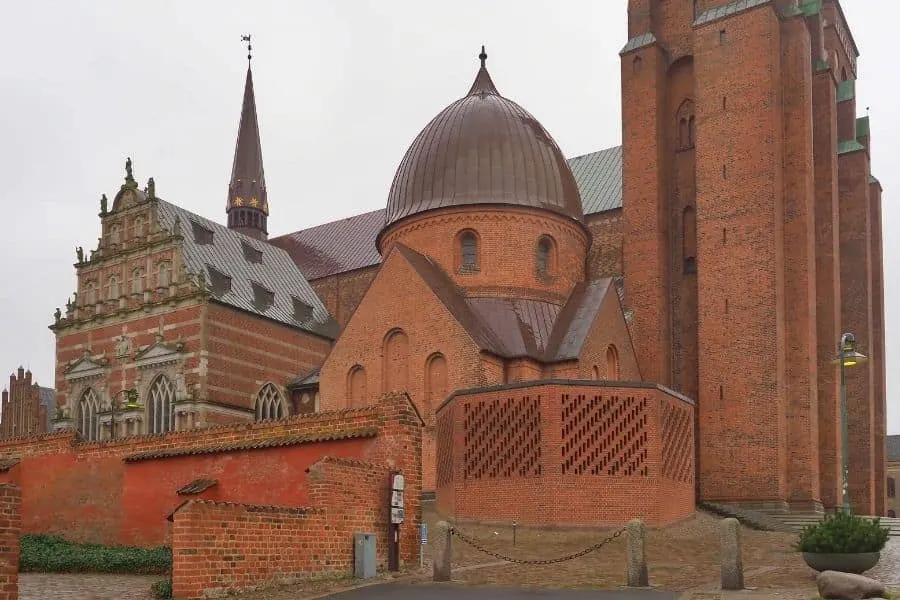 Roskilde Cathedral
Just a short walk from the museum is a 12th-century cathedral that is listed as a UNESCO World Heritage Site.
Roskilde Cathedral was Scandinavia's first Gothic cathedral to be built of brick and it encouraged the spread of this style throughout northern Europe.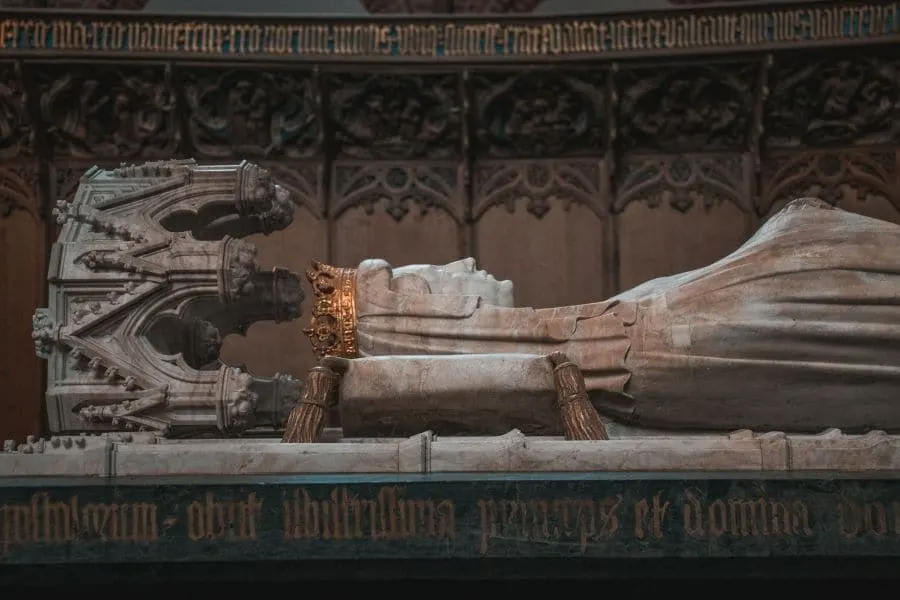 More than 40 kings and queens of Denmark are buried inside the church. It is absolutely stunning inside.
Be aware that the church is still in use today, so if you visit on a weekend, you might not be able to tour the interior.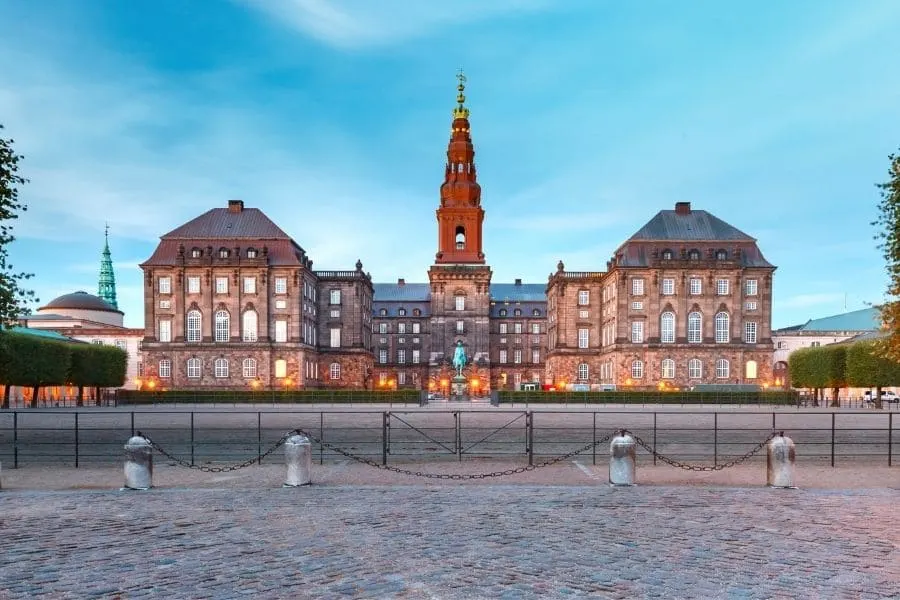 Once you are done in Roskilde, take the train back to Copenhagen and visit the Royal Reception rooms of Christiansborg Palace.
This former palace was the home of many Danish monarchs and now is where Queen Margrethe II hosts dignitaries and where the Danish Parliament meets.
There are daily guided tours in Danish and English (guided tours are included in the ticket price).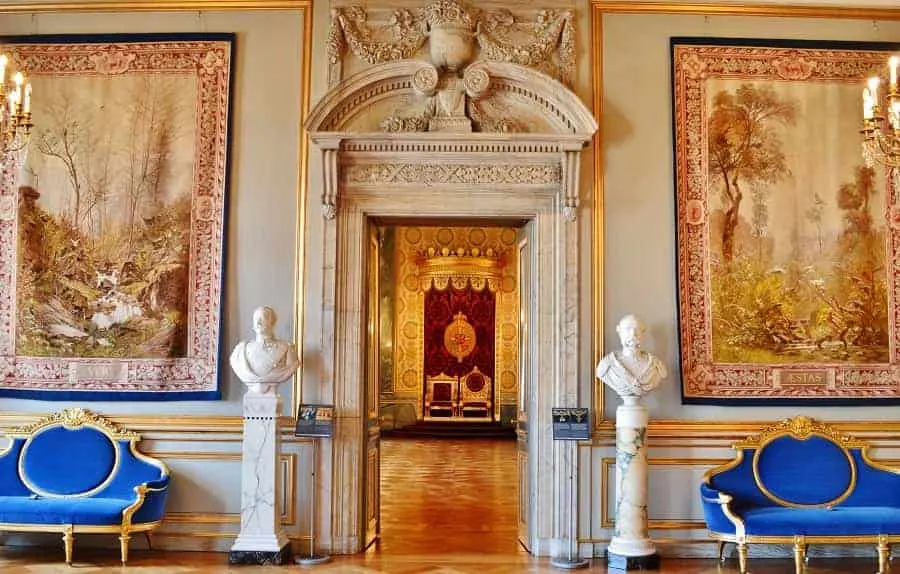 The Royal Reception room tour will allow you to see many different rooms where the Queen entertains guests.
One such room is the Throne room which is covered in silk panels and features beautiful marble pillars.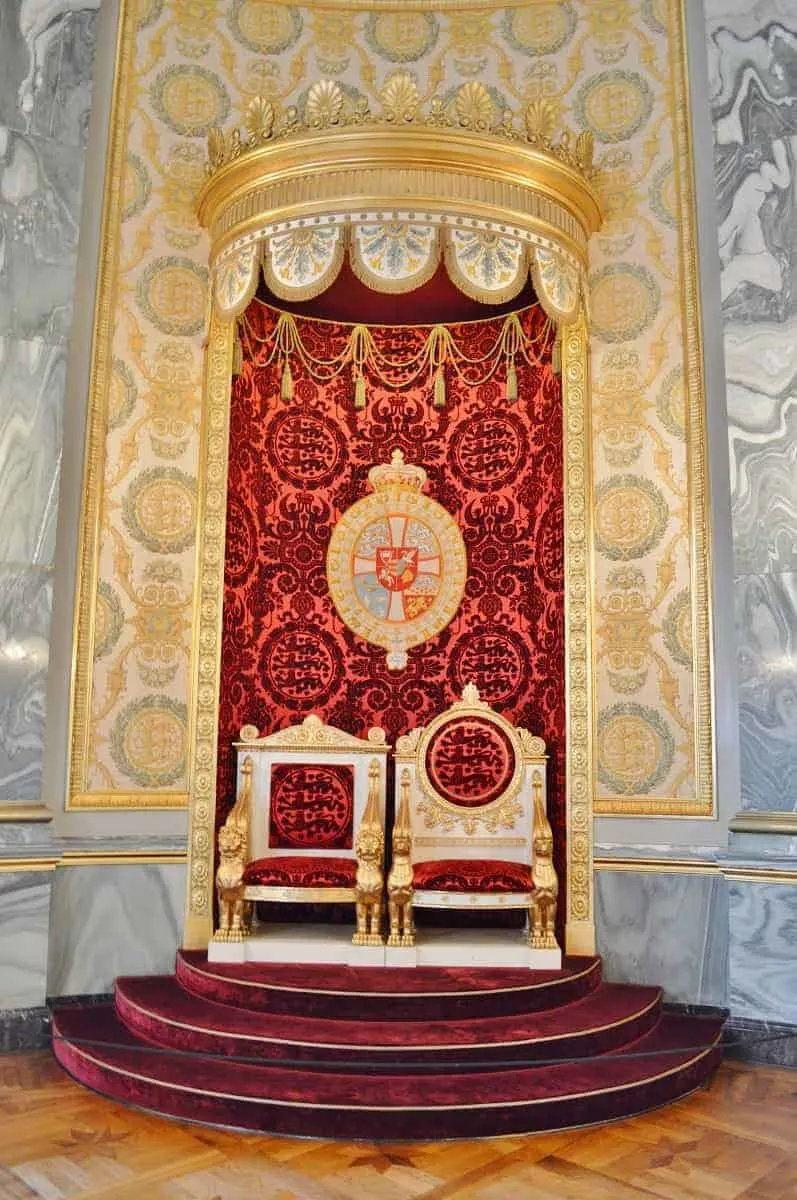 Although the thrones are no longer used, they are housed here for all to see.
The king's throne is adorned with two golden lions and the queen's has two gilded griffons.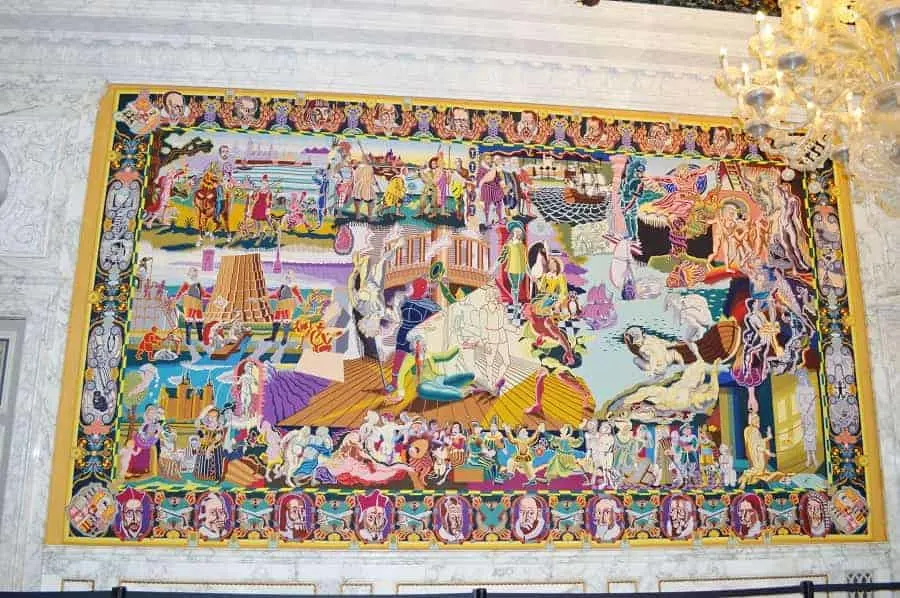 The Great Hall is decorated with 17 colorful wool tapestries that tell the history of Denmark.
The tapestries, given to Queen Margrethe II for her 60th birthday, feature kings, queens, and other important figures in the history of Denmark.
Entry is FREE with Copenhagen Card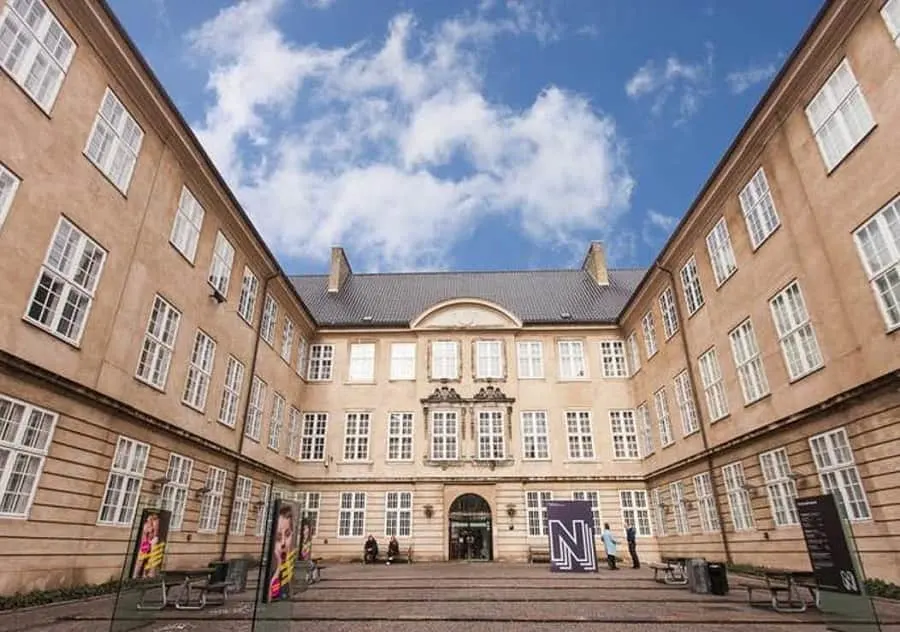 The National Museum of Denmark
The National Museum is located in the Prince's Palace, a royal palace from the 18th century and has exhibitions from the Stone Age, the Viking Age, the Middle Ages, the Renaissance along with Modern Danish History.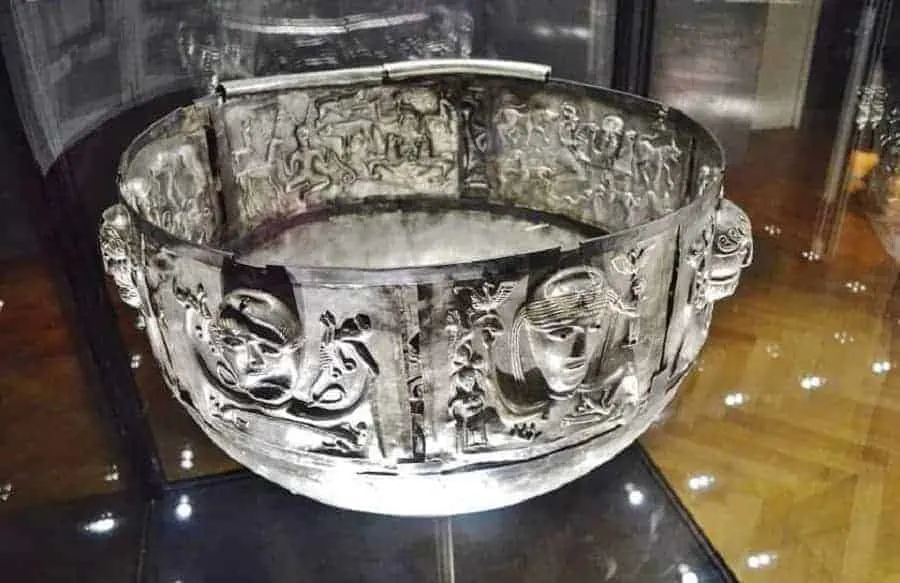 You will find everything from Rune Stones to ancient artifacts. There is also an extensive collection of Danish coins dating from the 18th century until the present.
Entry is FREE with Copenhagen Card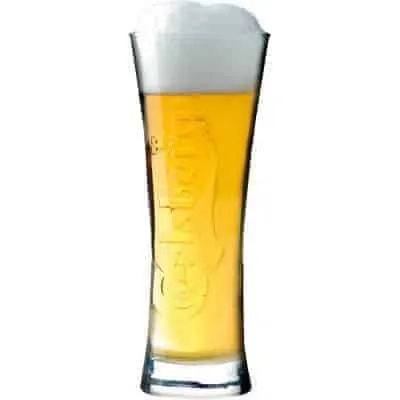 Visit Carlsberg
Finish your last day in Copenhagen at Visit Carlsberg Museum. There is a free shuttle bus that will bring you to Visit Carlsberg from the Copenhagen city center.
There you can take a guided tour and sample Carlsberg. If you have the Copenhagen Card, you get a free beer (or soda). The last tour & tasting is a 4 pm and it closes at 6 pm.
---
What You Need to Buy Before You Go to Copenhagen
If you are going to go to Copenhagen, there are two items you should purchase: Rick Steves Copenhagen Book & The Copenhagen Card.
Rick Steves Copenhagen Book
Our Pick
We earn a commission if you make a purchase, at no additional cost to you.
Rick Steves books are always some of our favorites. This one in particular does a great job of giving you ideas on where to eat & things to see off the beaten path in Copenhagen.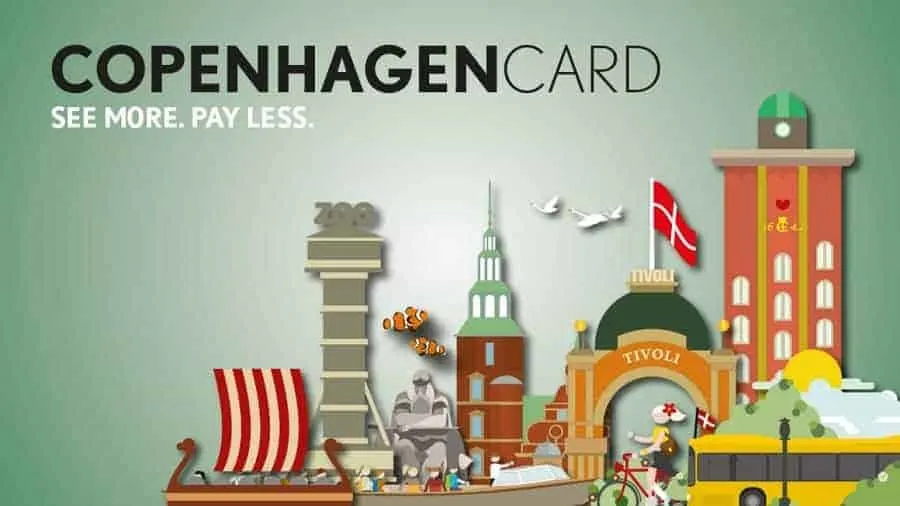 Why You Should Get The Copenhagen Card
Copenhagen is an expensive city to visit and the Copenhagen card will save you some money and allow you to save time by not having to stand in so many lines.
Free admission to many popular museums and attractions
Free public transportation by bus, train and Metro
Discounts on restaurants, attractions and entertainment
Cards for up to 2 children under 10 are free
The Copenhagen Card is available as a 24, 48, 72, or 120-hour card both for adults and children.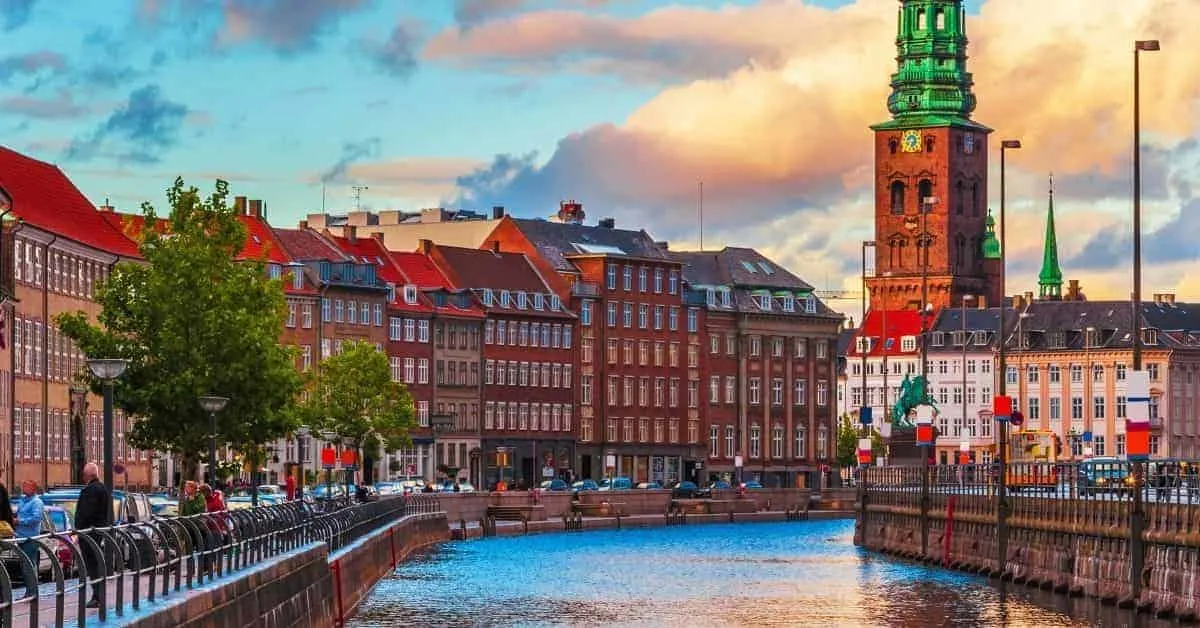 When is the best time to visit Copenhagen?
Copenhagen is beautiful at pretty much all times of the year, but we think that the perfect time to visit Copenhagen is in the summer.
The daytime temperature is moderate and you can get by with pants and long sleeve top.
Summer months in Copenhagen allow you to enjoy the time you spend outdoors without having to worry about being terribly cold (which is what you will find if you visit Copenhagen in the early spring or winter months.
Where to Stay in Copenhagen
Photo Credit: www.expedia.com
Ibsens Hotel is in Copenhagen City Centre, close to Rosenborg Castle and Tivoli Gardens and Copenhagen Zoo. All rooms are soundproofed and offer free WiFi and hair dryers.
Photo Credit: www.expedia.com
This hotel is minutes away from all the popular tourist attractions. All rooms offer free WiFi, portable fans, Smart TVs with cable channels, and other amenities include hair dryers and safes.
Photo Credit: www.expedia.com
Centrally located to many popular sites, this hotel offers free WiFi, hair dryers, and showers. Additionally, concierge services, dry cleaning, and laundry facilities are onsite
While a weekend in Copenhagen doesn't give you time to do it all, it certainly allows you to see some of what make this one of the most visited places in Denmark!
Have you been to Copenhagen? Where your most favorite things to do there?